It's been quiet around here. Quiet and calm. Until yesterday. Apparently, funemployment is coming to an end shortly, one way or the other. Since the end of my peaceful, quiet and calm time is looming, I've been soaking up as much time as I can in the kitchen, hiking in the brisk mornings, and lazing about on the couch watching reruns of terrible, terrible shows on Netflix. Quality time.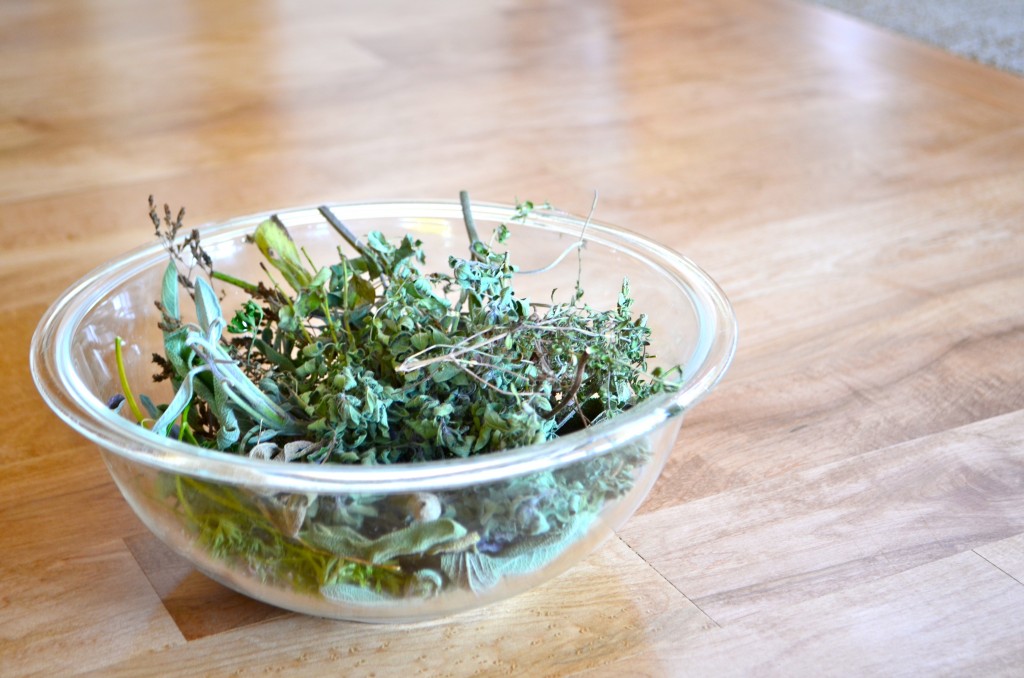 The herb garden has hit its end thanks to the repetitive cold frosts we've awoken to every morning. I've been taking handfuls of dried herbs from this bowl and crumbling them into almost every recipe I've created. Including the homemade stock I used for this one.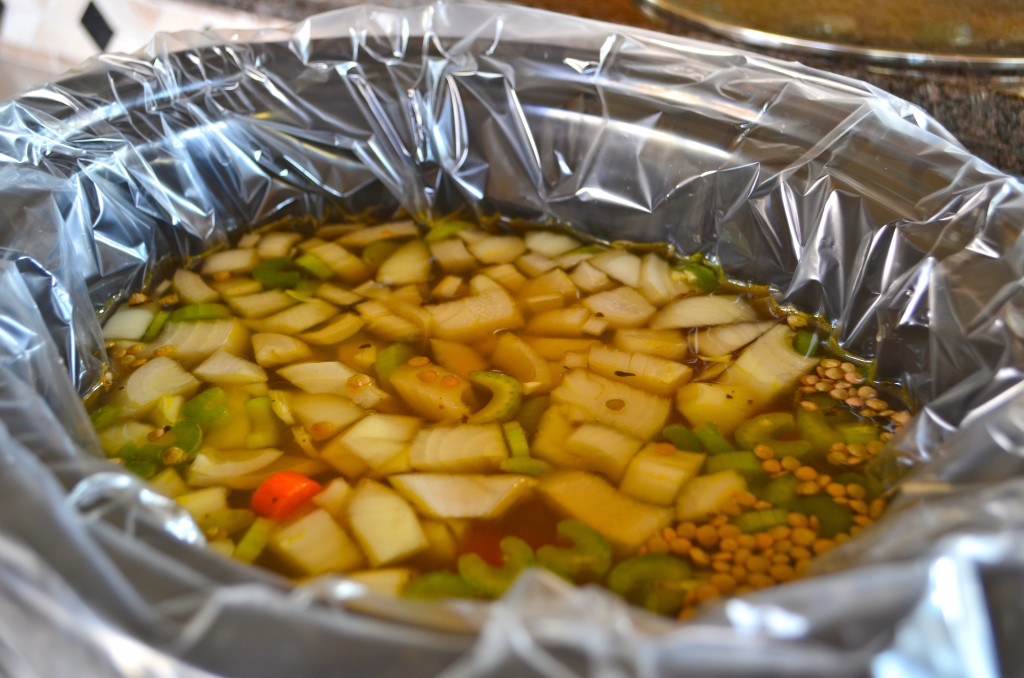 Simple Kitchen Sink Soup. I was hoping to make a split pea soup to warm up with and then realized that there were no split peas in the house. Lentils it is! The wonderful thing about this recipe – you can throw anything you want into that pot. I had some carrots, celery and onions that were about to peak, so those were my choices.

Simple Kitchen Sink Soup
Print recipe
A painfully easy vegan stew, chock full of vegetables and perfect for a chilly autumn evening.
Ingredients
2-3 onions (chopped)
3-4 carrots (peeled and chopped)
4-5 celery stalks (chopped)
2 cups lentils (rinsed)
8 cups homemade vegetable broth
1 handful any other chopped vegetable you want to use (potatoes, kale, mushrooms, etc.)
1-2 teaspoon salt to taste
Directions
Step 1
In a slow cooker layer each ingredient, one by one, without stirring.
Step 2
Set slow cooker to low for 6-7 hours or high for 3-4, until lentils are soft.
Step 3
Season to taste and serve.
I also had plenty of spent grain from my
snow day brew day
. It was necessary to make some whole grain bread with that.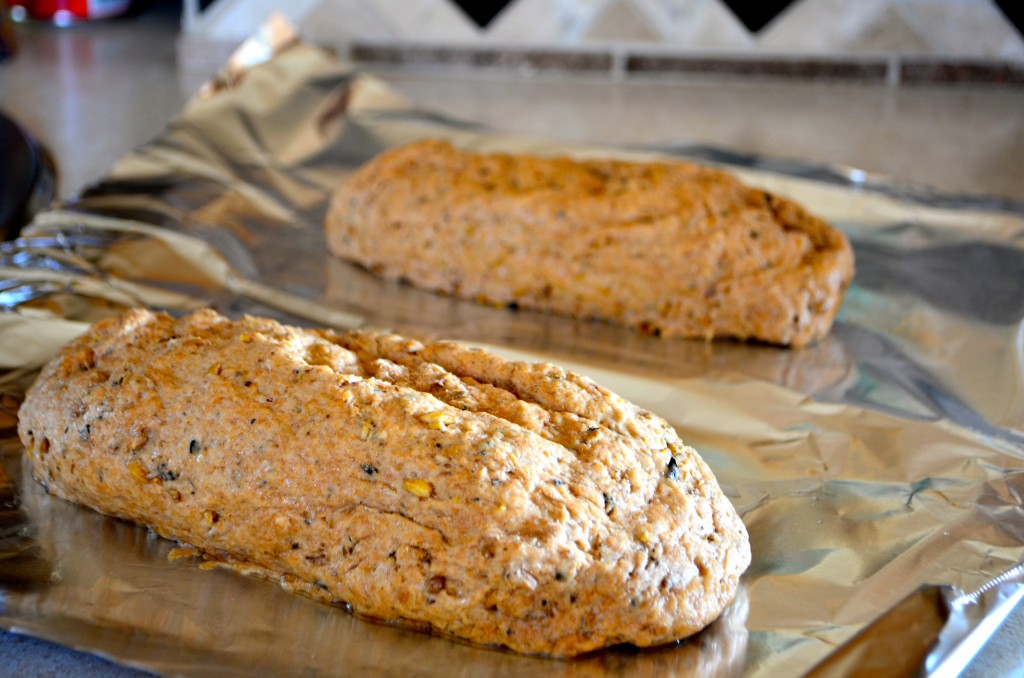 I may have forgotten to allow it to rise the second time… Ah well. Still delicious.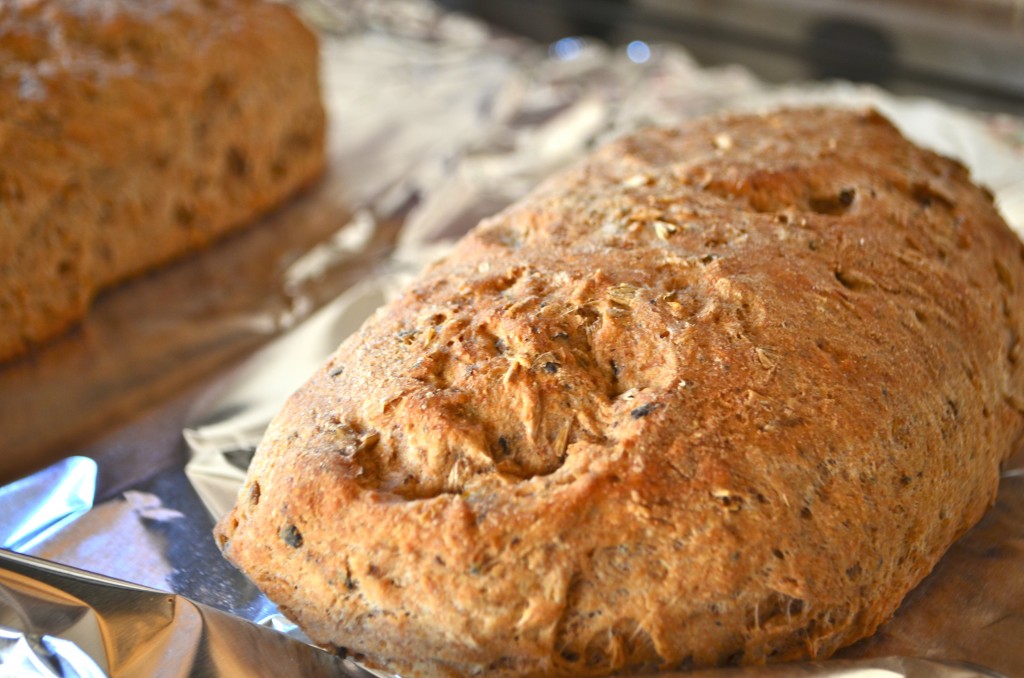 Smear a slice of this with honey butter and your life will be complete. Bread recipe coming soon!
What's your favorite autumn recipe? Please share links!