One week until internet finally graces my house! Until then, I'm thanking Oprah for her chai while resting in the wonderfully air conditioned Starbucks in Old Town Fort Collins. It's a welcome change after slaving over a hot oven to make these gems!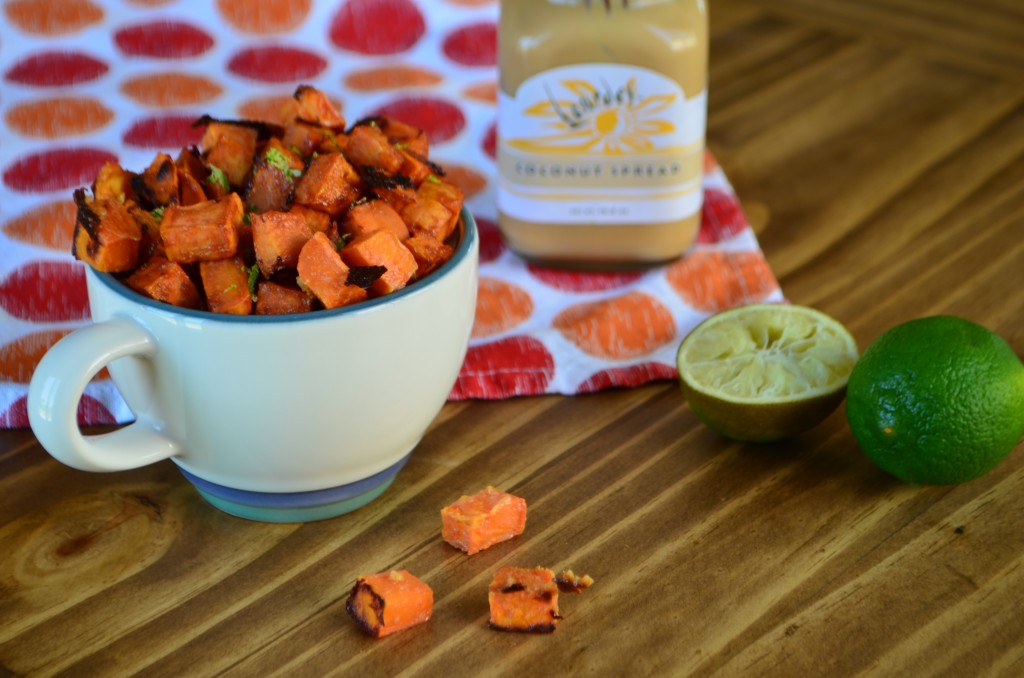 I'm completely exaggerating. This is one of the simplest and tastiest recipes I've ever made. A few weeks ago I received an awesome care package in the mail from my bestest buddy Rick.

In case you've forgotten, I should remind you of my obsession with Lourdes Gourmet chimichurri sauce. I discovered this four years ago at the farmers market in Ventura County and couldn't get my mind away from it. I dreamed about the wonderfully tangy and herby spread, slathered slices of bread with it, basically drank the stuff. When Rick was kind enough to send me all these other goodies, I knew yet another unhealthy obsession was about to occur.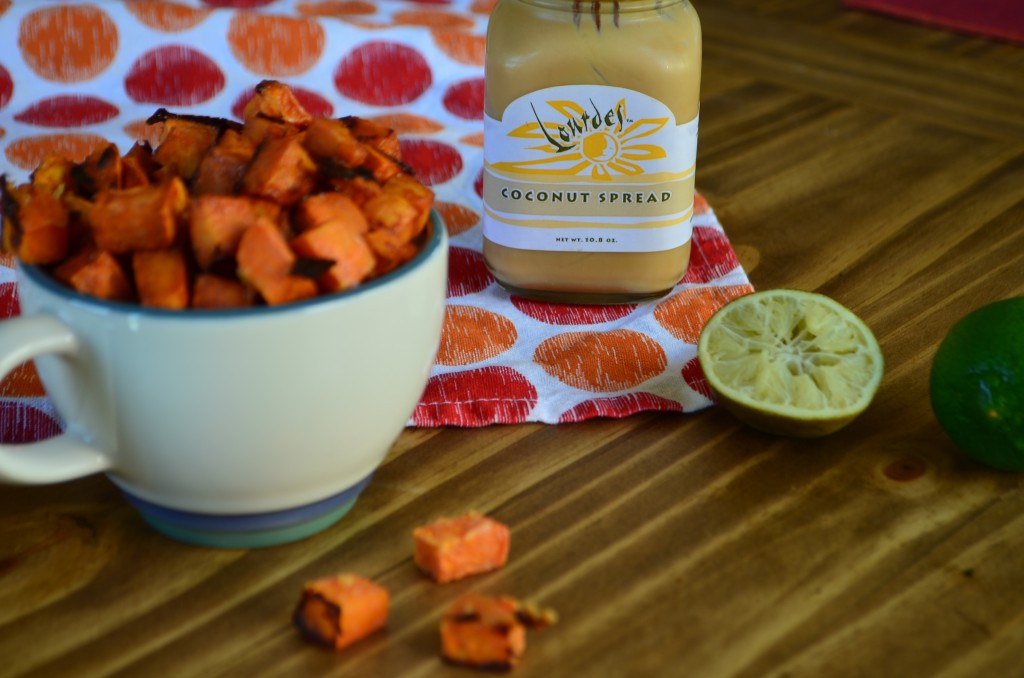 The coconut spread. Another thing with which I've been slathering slices of bread. I decided that an actual recipe should occur before I finished every single jar in my fridge.

Coconut Roasted Sweet Potatoes
Print recipe
Gems of sweet potato are roasted in Lourdes coconut spread until tender and caramelized, then topped with fresh lime zest.
Ingredients
1 Large sweet potato (peeled and diced)
1/8 cup Lourdes Gourmet Coconut Spread
2 teaspoons salt
3 tablespoons lime juice
the zest of half a lime
Directions
Step 1
Preheat the oven to 375 degrees.
Step 2
In a microwave safe cup, microwave the coconut spread for 15 seconds to thin the consistency.
Step 3
In a bowl, toss together the sweet potato cubes, warmed coconut spread, lime juice and salt.
Step 4
Spread the mixture on a greased cookie sheet and bake for 30-45 minutes, tossing every 10 minutes for an even roast.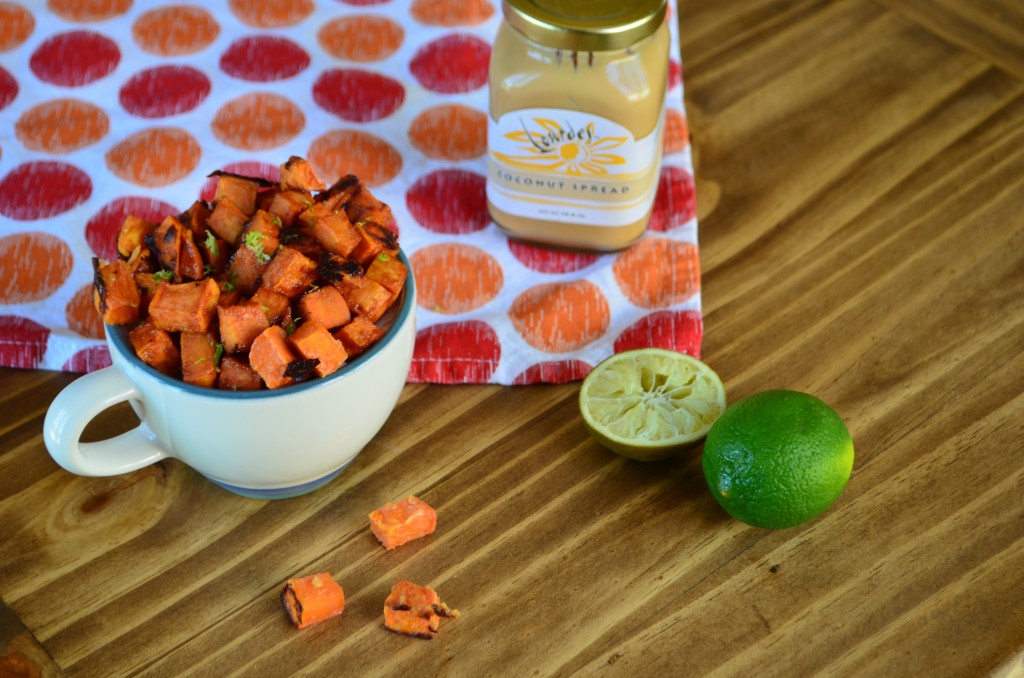 Simple, quasi-healthy and delicious! Thanks to Rick for both the care package and patience!
What's your favorite way to spice up a simple sweet potato?