Last Friday the Snowbank Brewing team was invited down to Denver to check out Tivoli Distribution and the build-out of their upcoming brewery.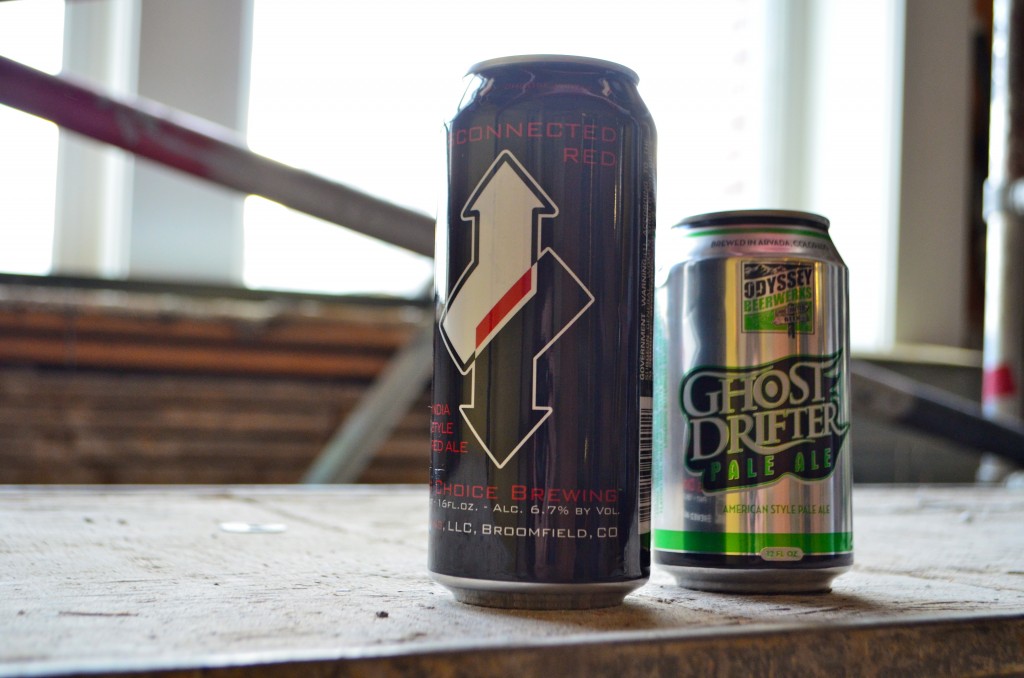 We grabbed a selection of brews from the distribution warehouse, talked with the team about territories, reps and ride alongs and then headed over to the brewery location for a tour.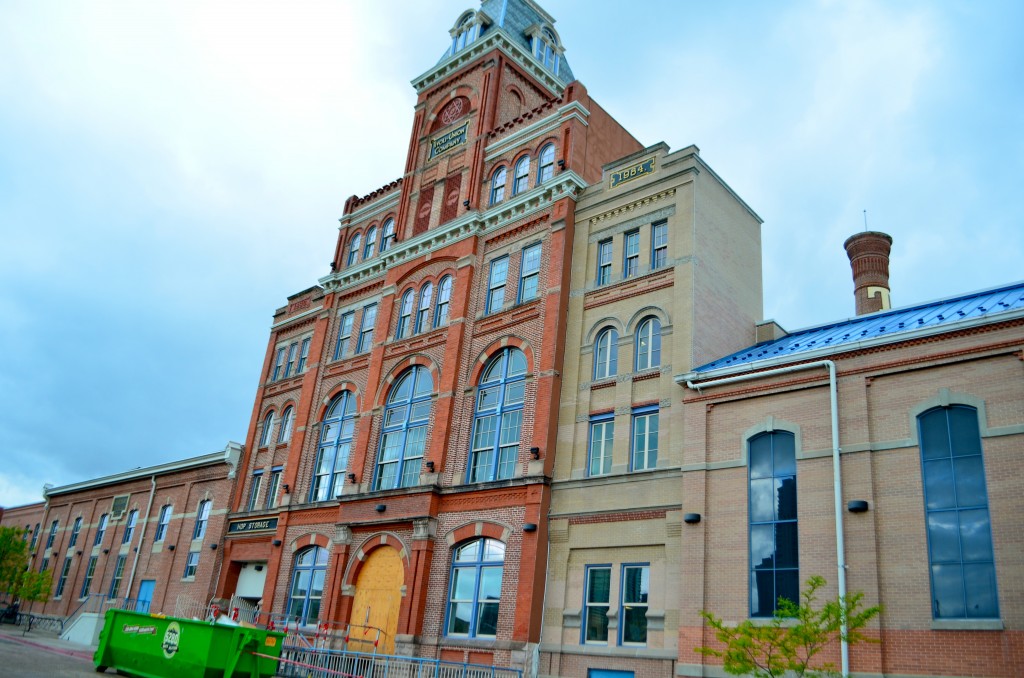 The new brewery is located in the same location where the originally Tivoli Brewing stands.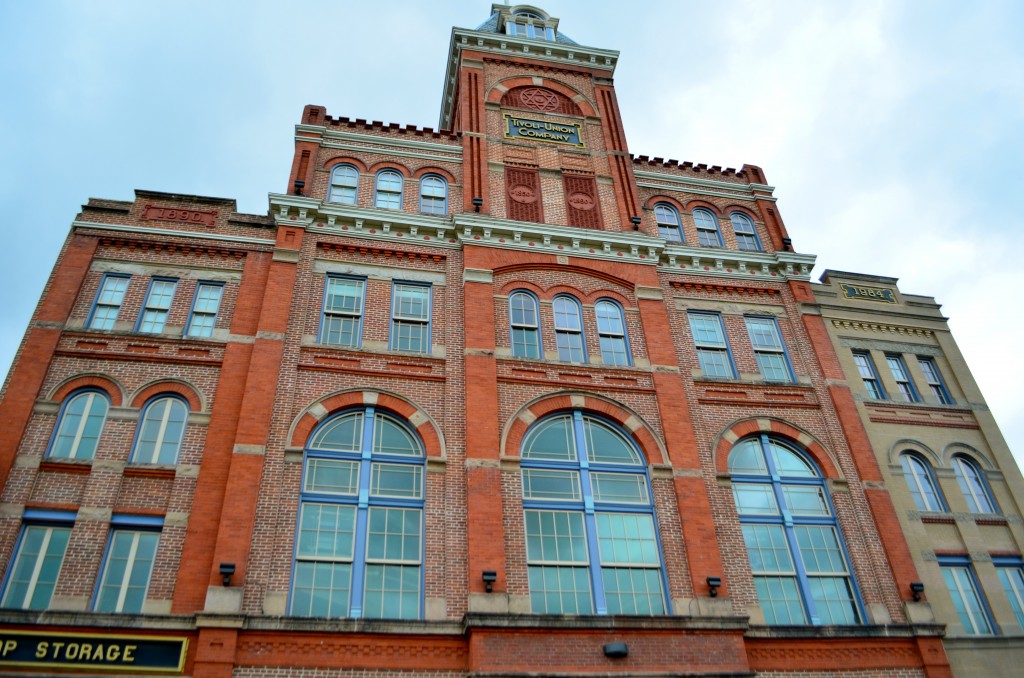 The building was built in 1864 by Moritz Sigi, who died after a horse carriage accident in 1874, before bringing the brewery to its full fruition. Originally named Sigi's Brewery, It exchanged hands a few times before being acquired by John Good in 1900, and was renamed Tivoli – a famous amusement park in Copenhagen.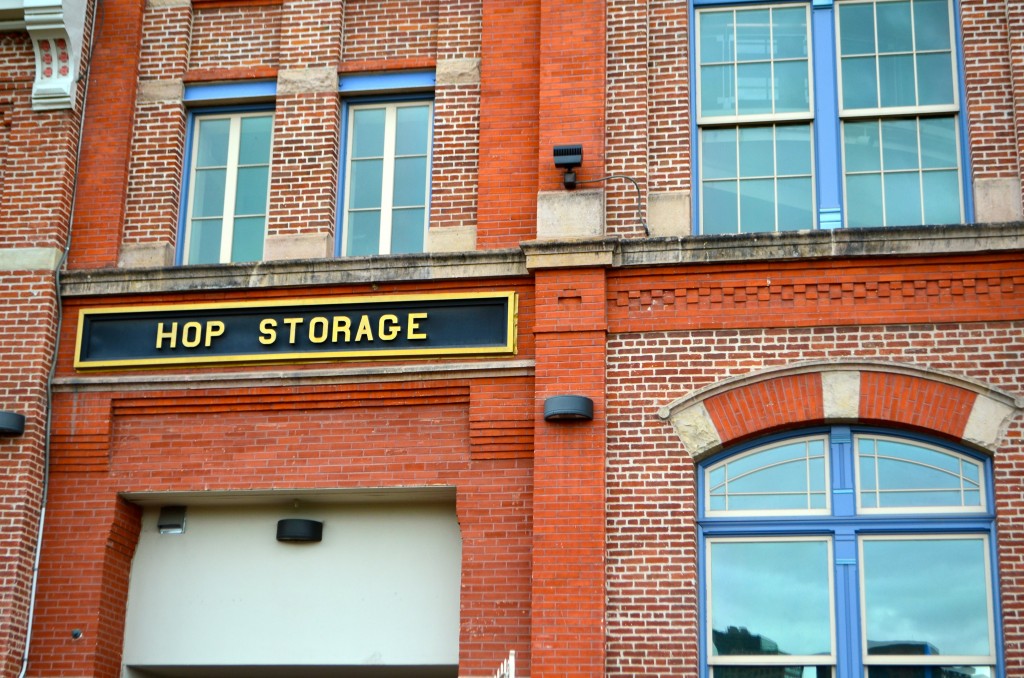 The building currently houses the Tivoli Student Union as well as the student center for a variety of Denver colleges. The original signage for the hop storage and receiving dock still remains.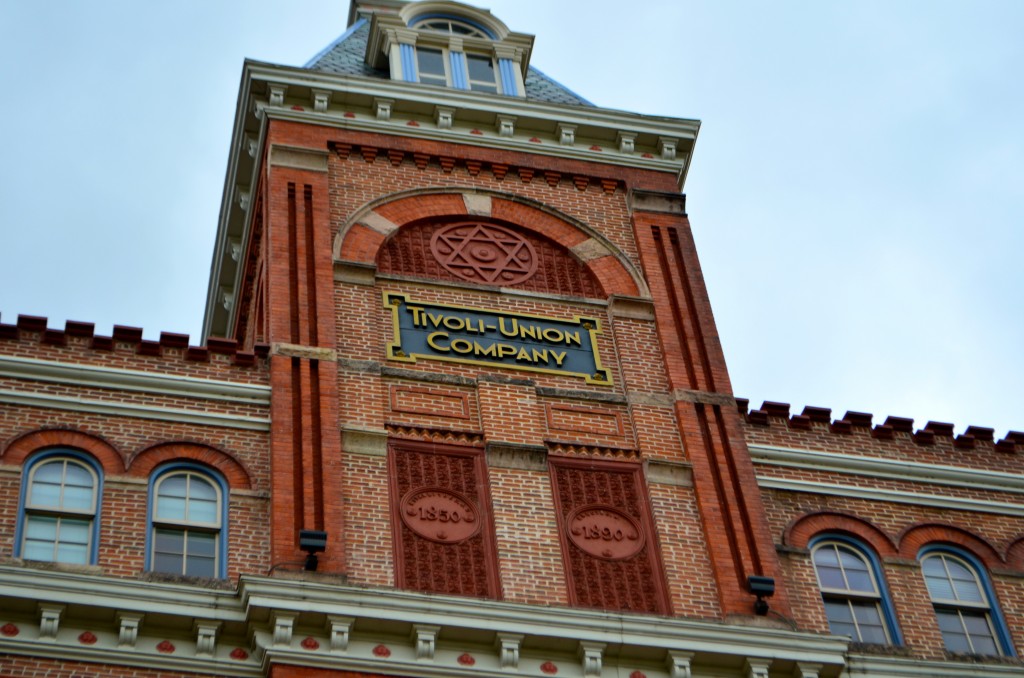 Established in 1850, erected in 1890.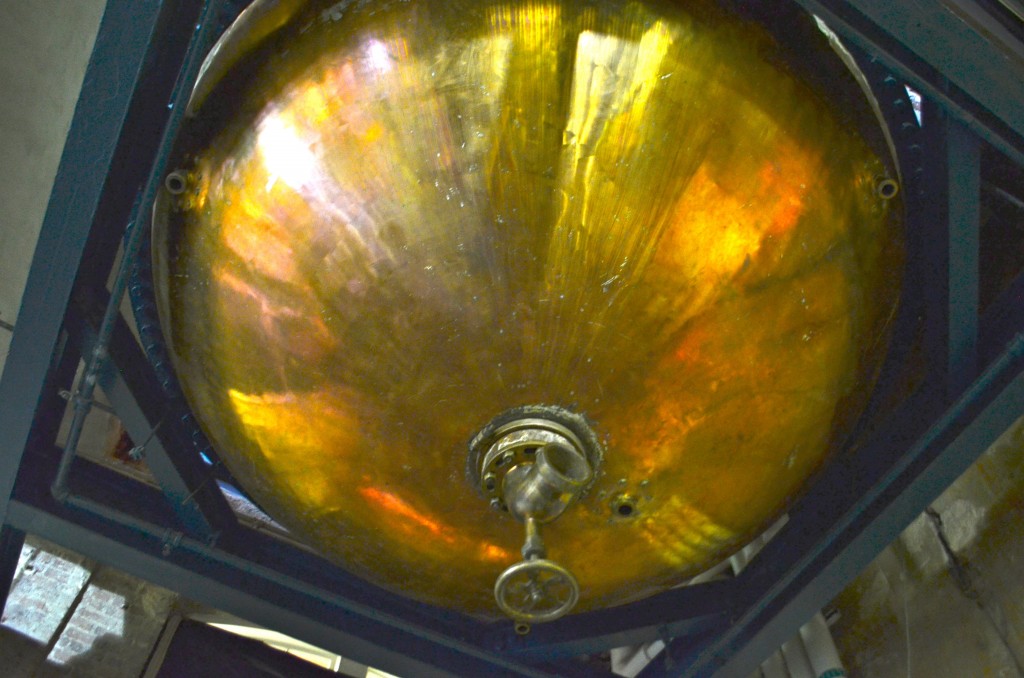 The original 125bbl copper fermenters remain inside, hanging above the ground floor of the new taproom.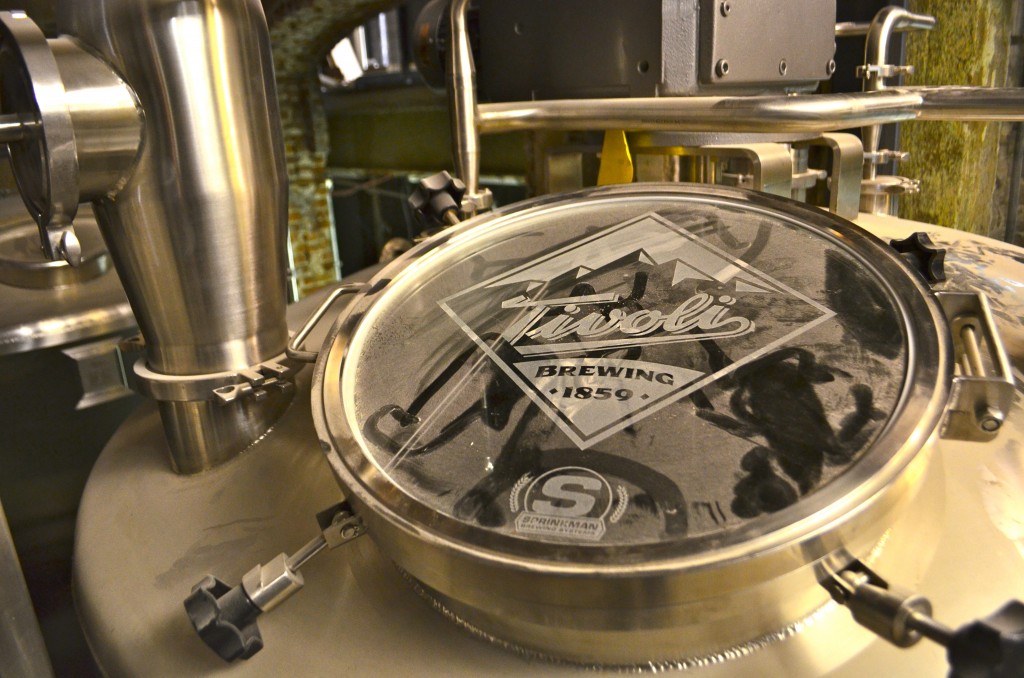 New shiny dusty mash tuns and boil kettles sit underneath the huge copper bowls, waiting to be filled with malt.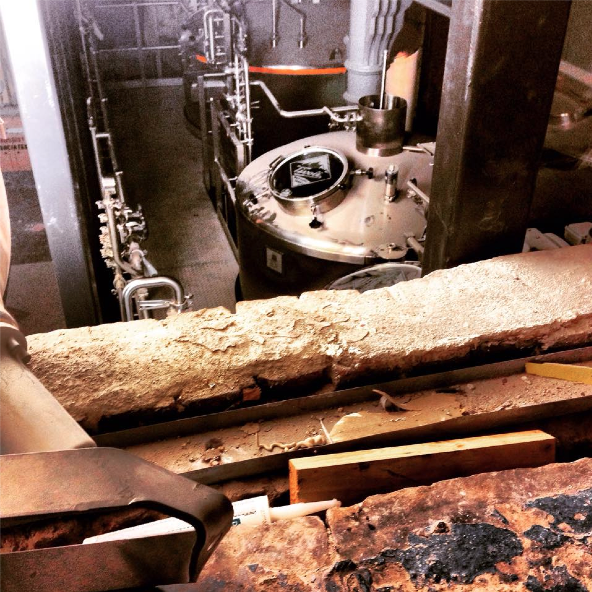 We got a tour of the brew system and soon-to-be taproom from Corey and the head brewer Dieter (whom I originally met at Angel City Brewery on our distribution team training day two years ago – this industry is so small!!!) and then proceeded to explore the rest of this historic building.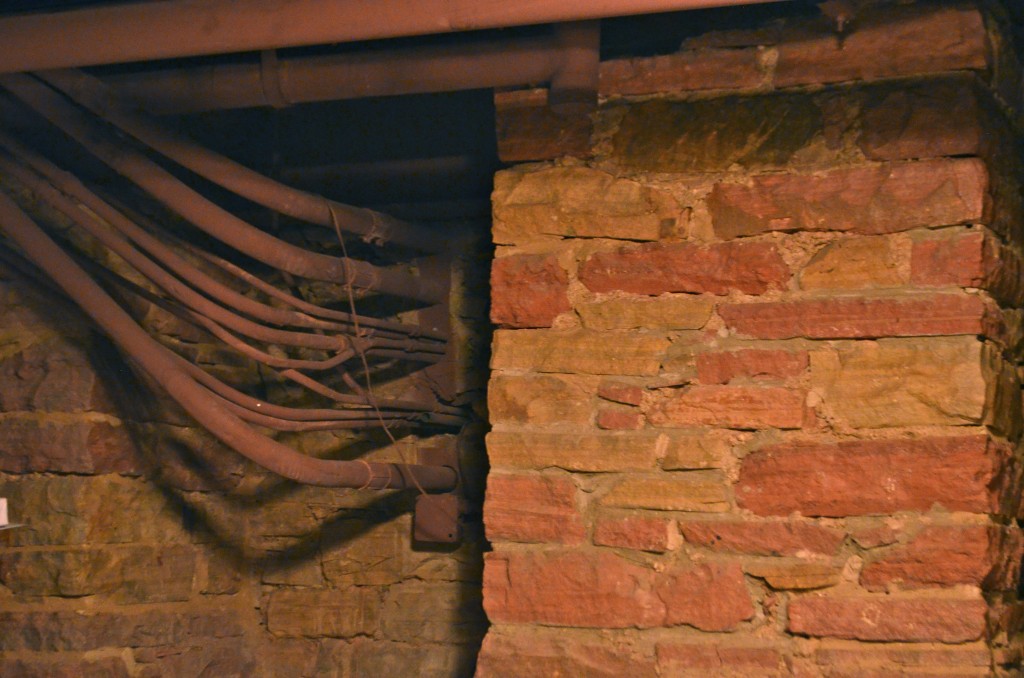 The basement.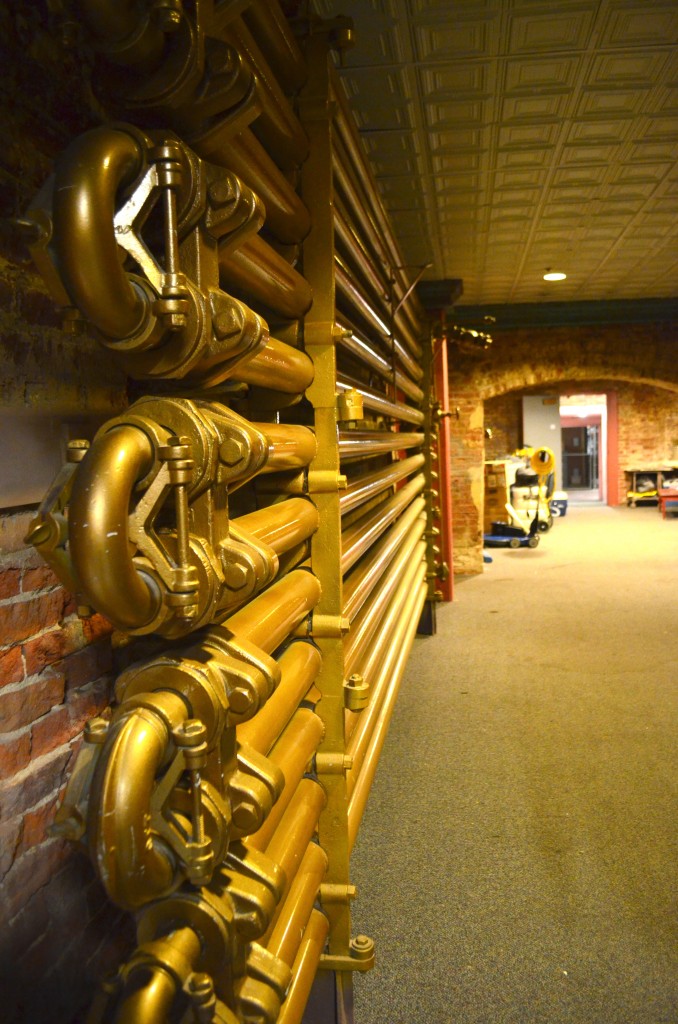 Pipes for the ammonia radiator – a more efficient, slightly extremely more dangerous version of a glycol chiller.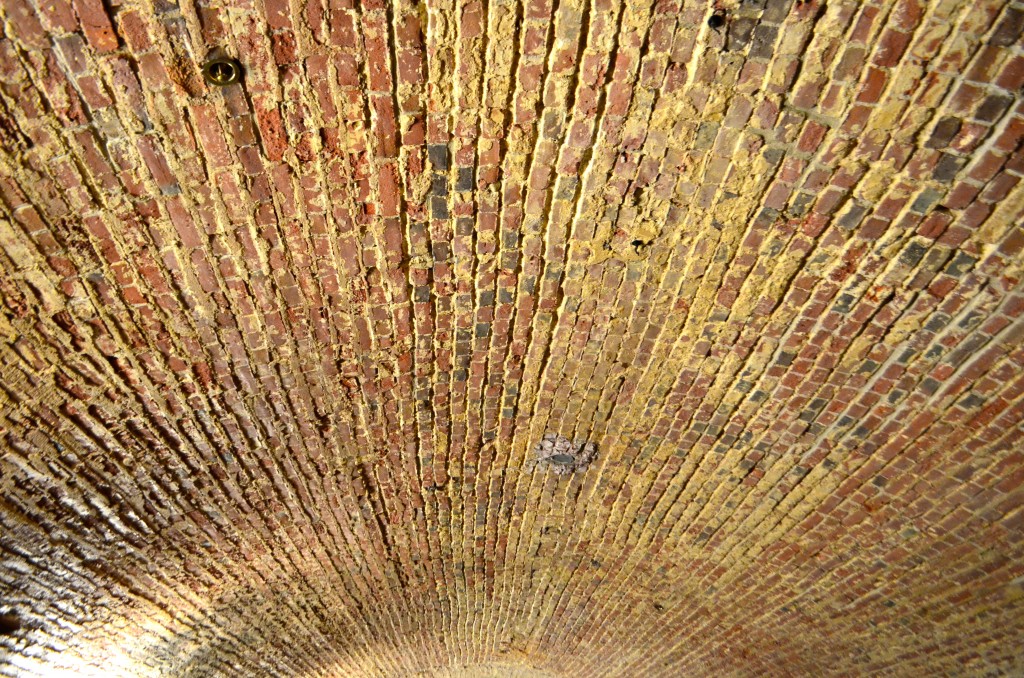 Underground tunnels.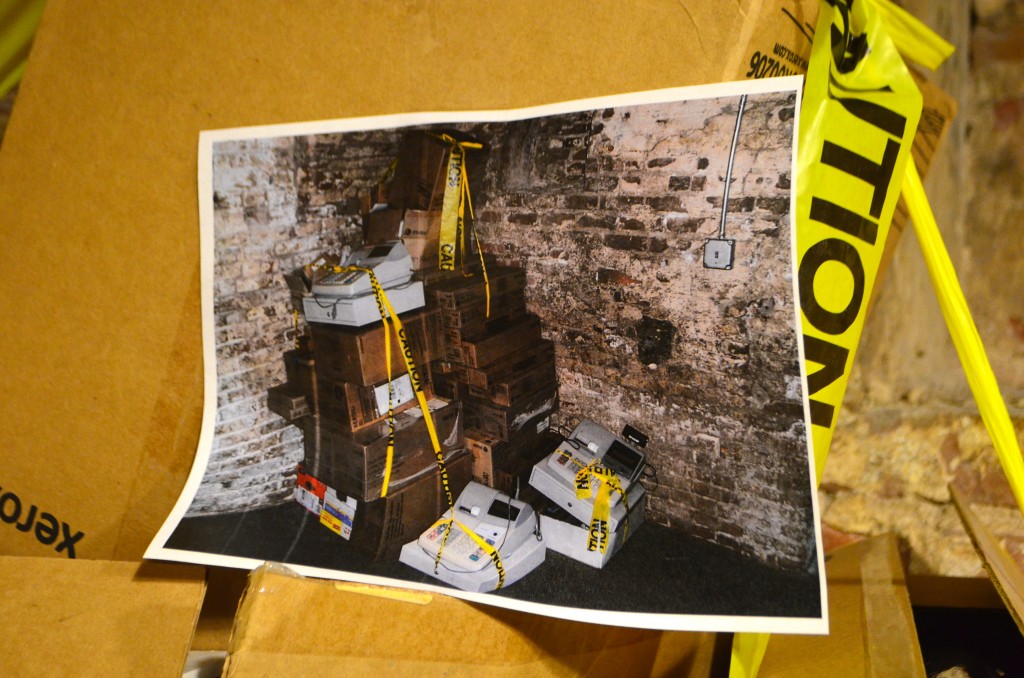 Exhibit A.

Exhibit B.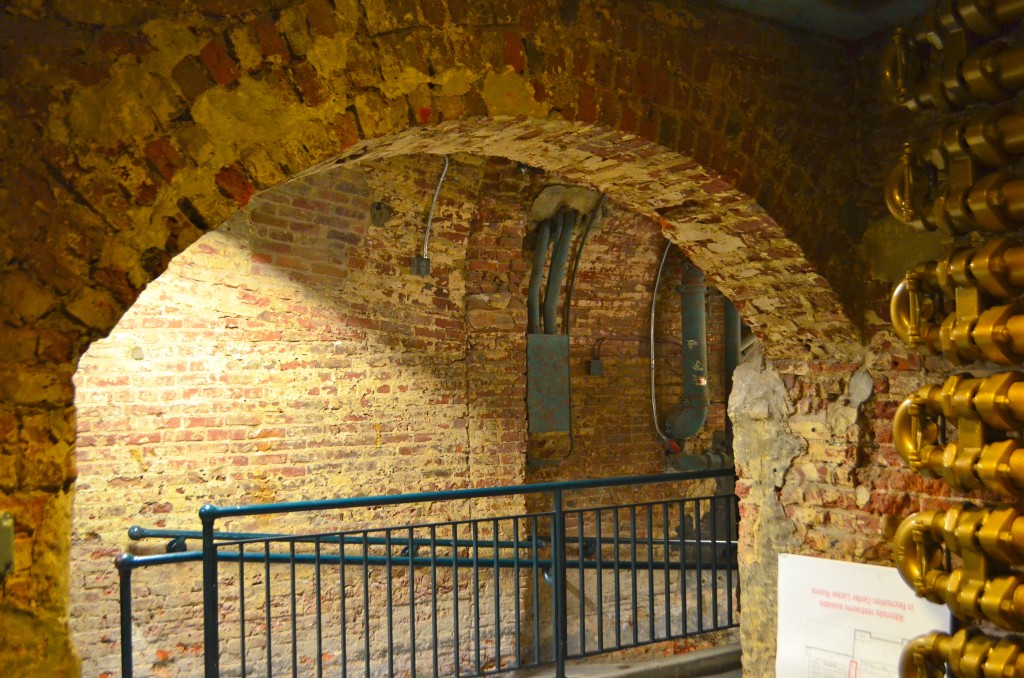 The vast arches that extend throughout the building.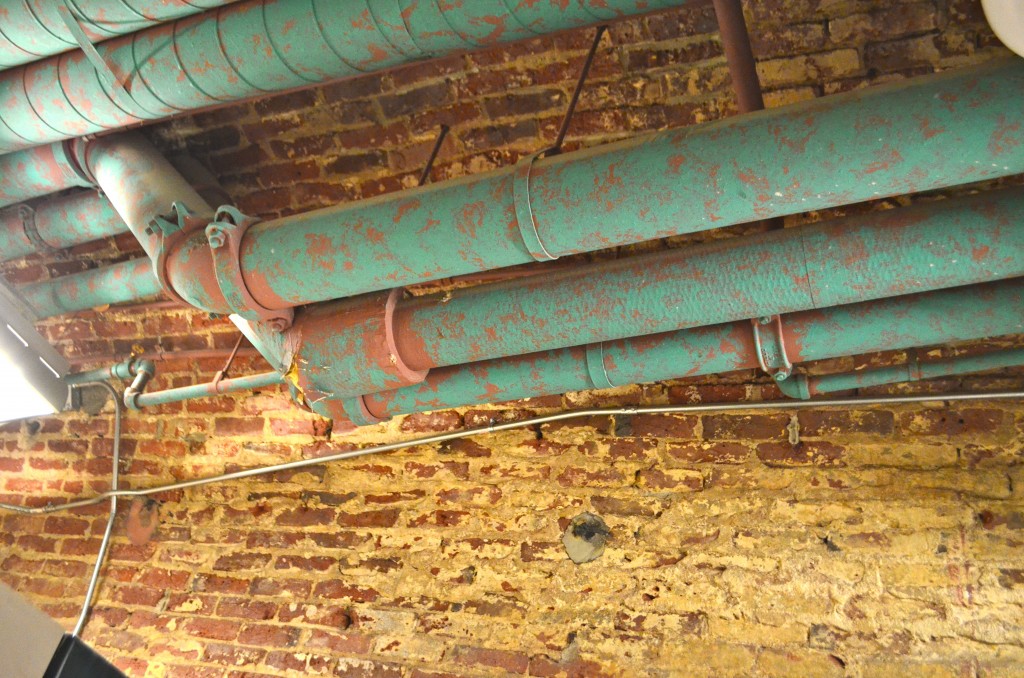 Absolutely in love with the piping and architecture of these underground tunnels.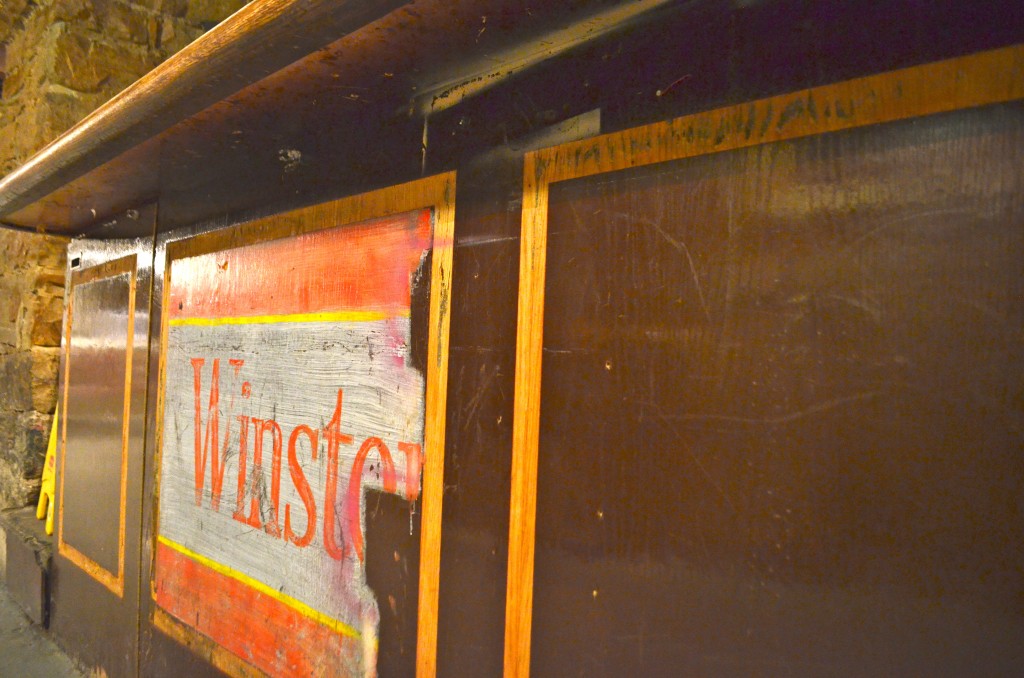 The cracked and faded base of the bar that used to operate in the underground level.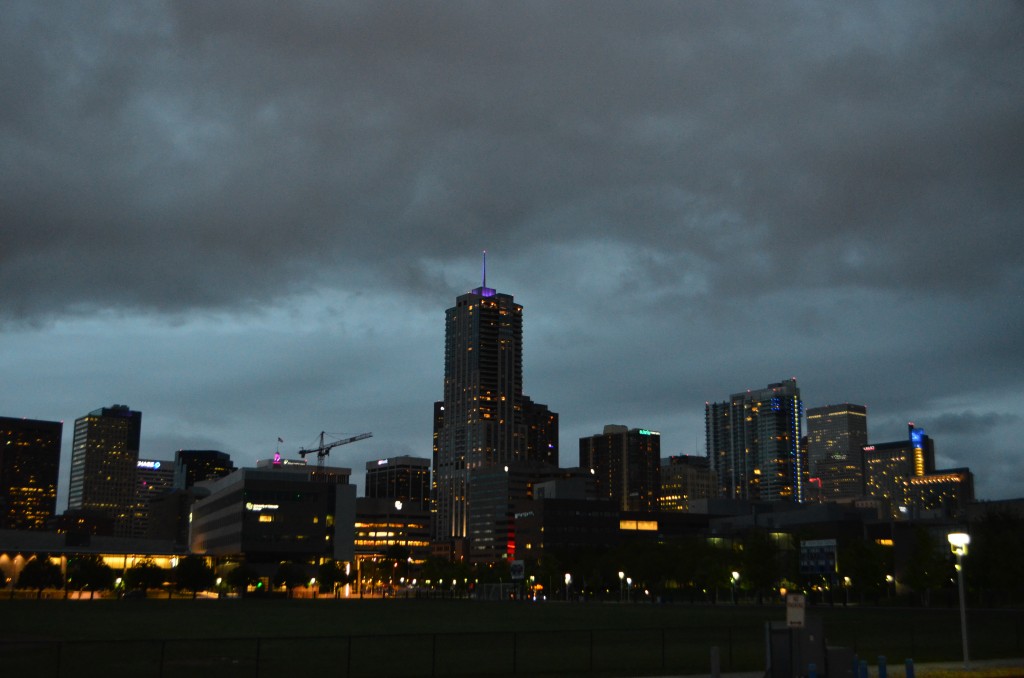 The stormy Denver skyline after we reemerged from the dusty, creaky, beautiful building.

My creepy, beer-y bliss.