During my time in Los Angeles, I scheduled, designed and hosted craft beer pairing dinners in high-volume accounts. Now that I've moved to the Fort Collins and Loveland area, I've brought that specialty along with me.
How it works:
I work directly with the owners and chefs of individual restaurants who want to have beer pairing dinners. My job is to contact the desired breweries, schedule tastings for the owners and chefs, work with the chefs to design menus, create recipes and help with scheduling, themes, advertising and menu layouts. I host the dinners alongside the chef and brewers/brewery representatives, describing the dish, beer style and explaining the purpose for each pairing.
The night is documented and posted to this blog, which owners are free to use for any future publicity or advertising. A few example recaps are available HERE and HERE.
Two example menus for dinners I designed and hosted: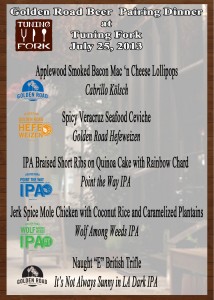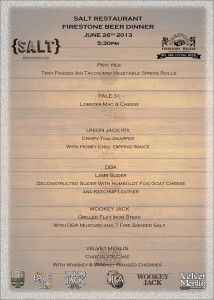 More examples, pricing and referrals available upon request. If you have any questions, please email me directly at becki (@) bitesnbrews (.) com. Include "Pairing Dinner" in the subject line.