This post is part of a new series I'm doing called "Breaking the Chain". Check out previous broken chains like White Elephant, Rúla Búla and Park View Cafe.

I was out on a drive with the family on Saturday, and we stumbled across a hidden gem!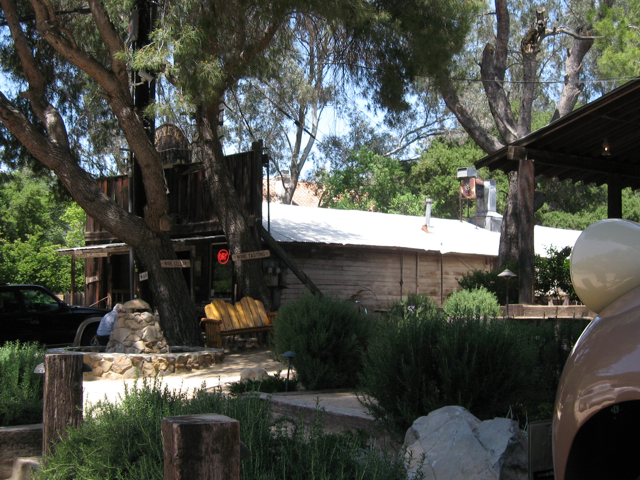 We found this rustic little place that looks like a dive bar in the middle of the Santa Monica mountains, and decided to give it a try. The Old Place Cornell – I love that name!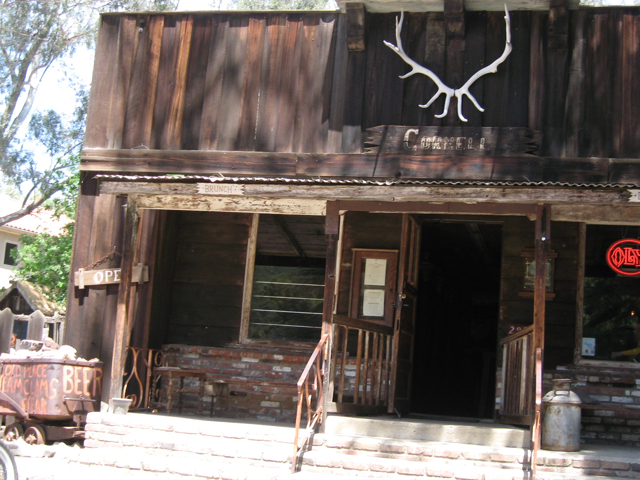 This place used to be "Hank's Country Store" – the grocery store for the locals, and was also the post office from 1884-1904. It's like walking into a piece of history. It even smells like history! Delicious history.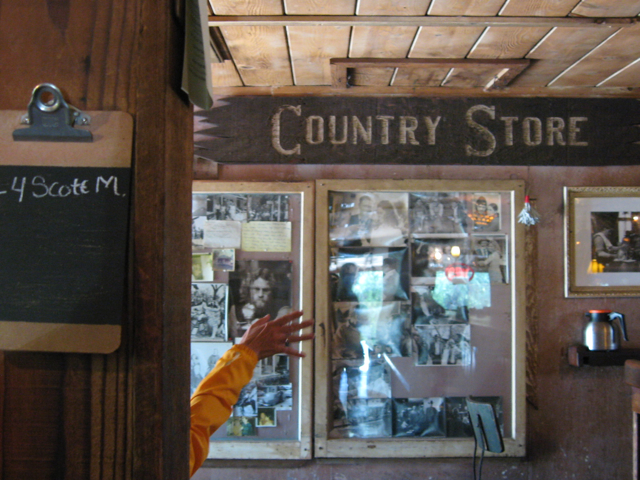 There are about five booths in the restaurant, and a long bar. That's it. No tables except for outside. If you come here during peak hours on the weekends, you can expect to wait for one of the few seats to open up. I personally love how quaint and cozy this place is.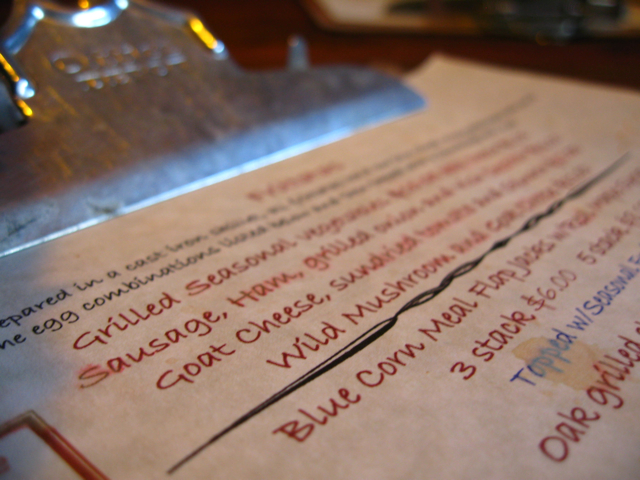 Their menu is relatively small compared to any other restaurant. It makes decisions SO much easier!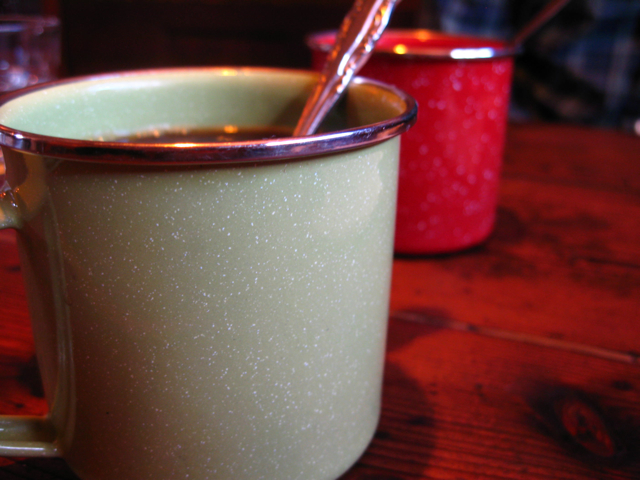 My parents started off with coffee. It was served in little tin cups, and smelled like heaven! The aroma was earthy and rich, and taunted me and my coffee-free self.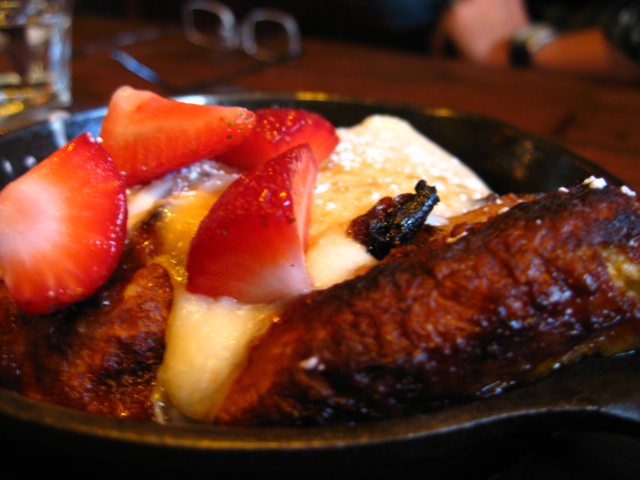 We started off with the gooey cinnamon rolls, baked in an iron skillet. There was an awful lot of stabbing with the forks in order to get the last piece. If you think you've had a good cinnamon roll, I'm here to tell you that you haven't. THIS is THE BEST cinnamon roll out there! Normally, you suffer through the stale, dry edges in order to get to the soft, gooey center, but even the caramelized edges on this are soft and luscious and so-good-you-can't-stop-describing-them-and-lose-your-readers'-interest.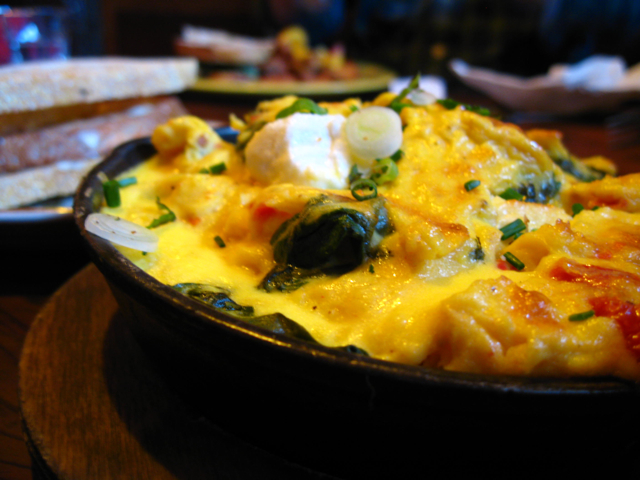 I ordered the goat cheese, sundried tomato and spinach frittata. This iron-clad frittata had a rosemary potato crust in the bottom, and was stuffed with generous crumbles of goat cheese! They served fresh sourdough bread coated with butter on the side. I was full after the cinnamon rolls, but I still found a way to eat a portion of this and a thick slice of sourdough.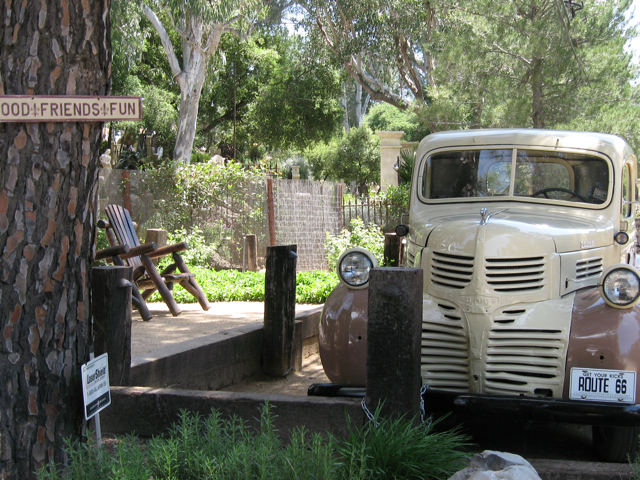 We waddled out front and checked out the surrounding area, and went into the newer building next door.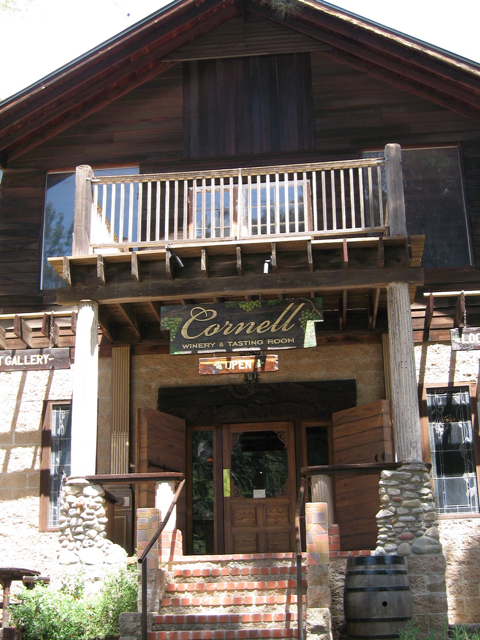 Cornell Winery & Tasting Room.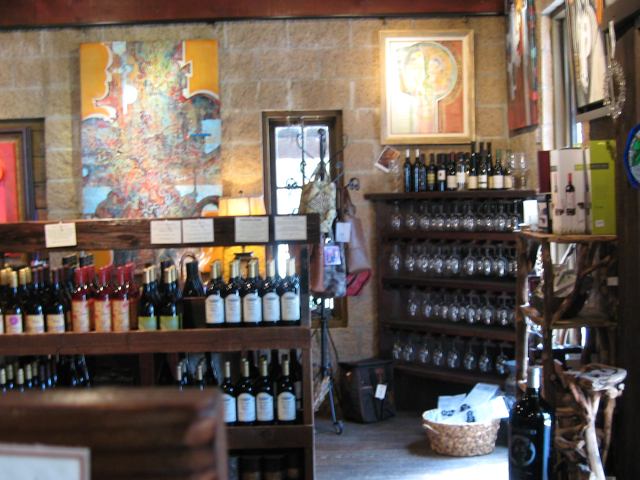 It's a beautiful building stuffed to the gills with art, furniture and California wines. We didn't stay too long. We wanted to reminisce on the wonderful brunch we'd just devoured while driving through the mountains and up the coast.
I'm still dreaming of those cinnamon rolls…