Last week I received a generous invite from owner Jeff at The Laboratory to join them for their first ever beer pairing dinner with New Belgium. Beer and food pairing? Of course I said yes! I've been dying to try out The Laboratory since before they opened and this was the perfect excuse to get a head start on my first day off in over 60 days. I feel like I'd earned it.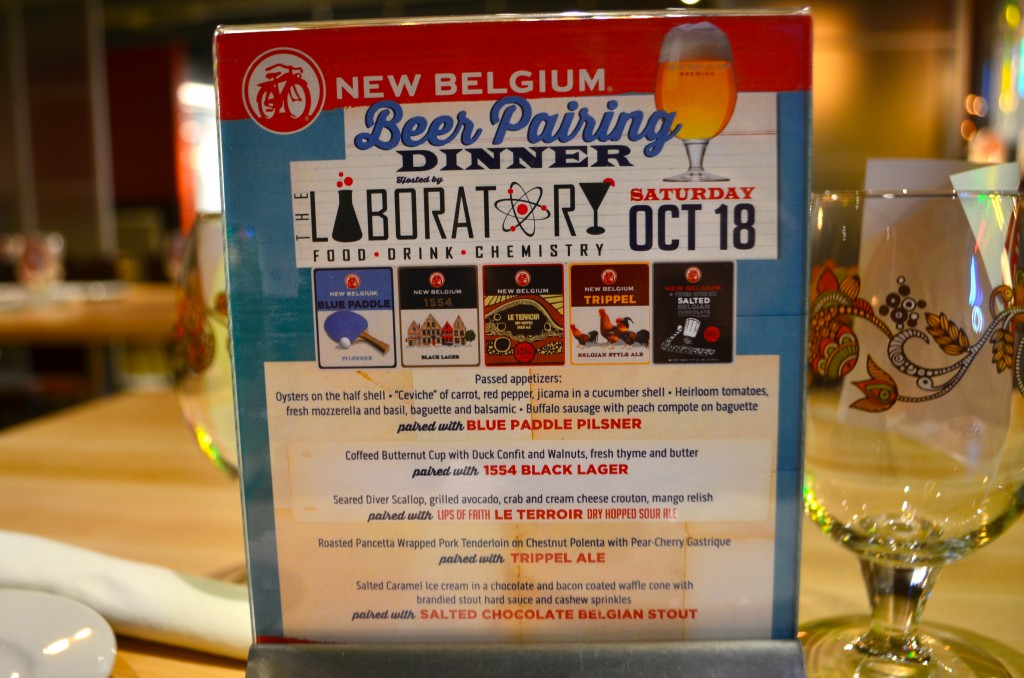 The menu looked absolutely divine and I couldn't wait to try everything and see how differently pairings are done in Colorado since my last one was one that I actually hosted in Studio City.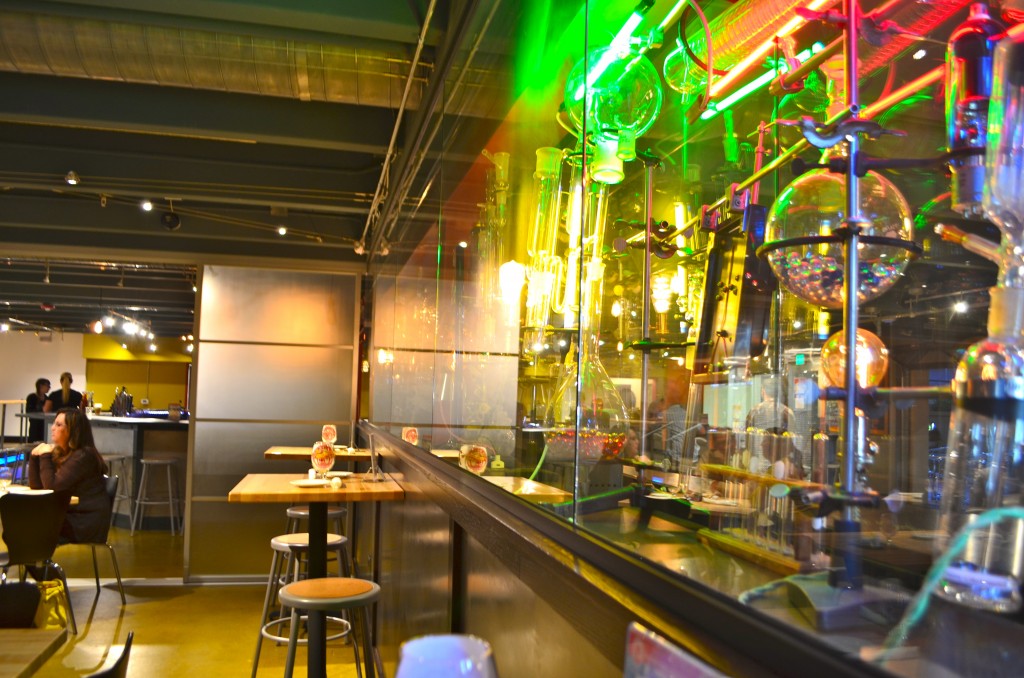 I walked into the spacious restaurant which is located in a walk-in basement-style space decorated with beakers, science experimental displays and glass garage doors.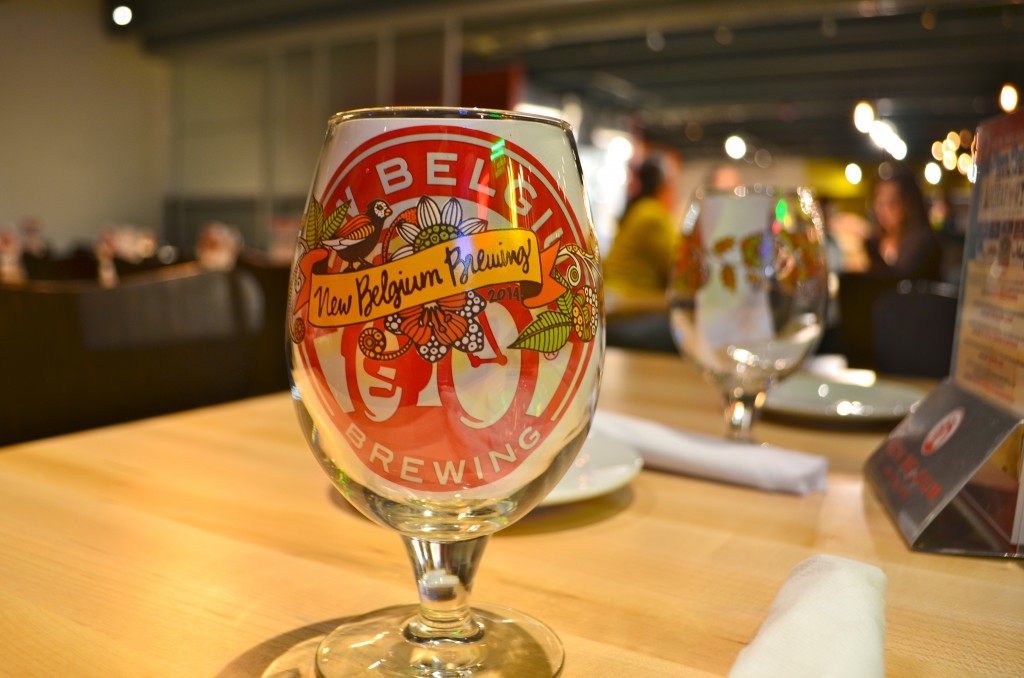 After securing my seat at a table (allll byyyy myyyyseeeeelf) I was immediately greeted by the owners Angela, Dave and Jeff. We chatted for a bit about the concept of The Laboratory as well as the build out, and then I ordered a sample of the New Belgium Garage Series they had on tap.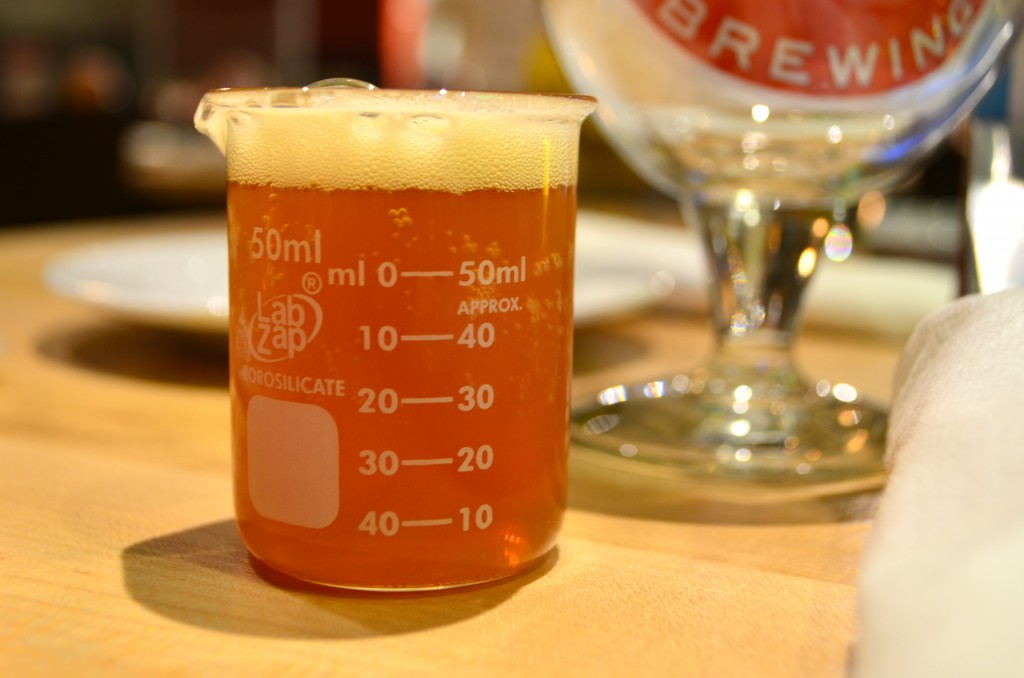 LOVE the little beakers they served the beer in!

Chef Don Braddy and New Belgium brewer Tamar Banner introduced the food and the beer and explained exactly why each pairing was created and what to look for with each bite and sip. The first course was a mixture of appetizers – Vegetable ceviche served in a cucumber shell, fresh mozzarella, heirloom tomatoes and basil drizzled with balsamic vinegar on a soft slice of baguette, buffalo sausage and peach compote with spicy red peppers on a soft slice of baguette and oysters on the half shell drizzled with Sriracha, all paired with Blue Paddle Pilsner. This was the second oyster I've ever eaten and while I was landlocked in Colorado and slightly fearful of eating seafood so far inland, it was absolutely fresh and sweet with a hint of ocean water and zip of spice. The Czech-style Pilsner quickly calmed the burn from the wide variety of peppers and was a perfect palate cleanser for what was to come.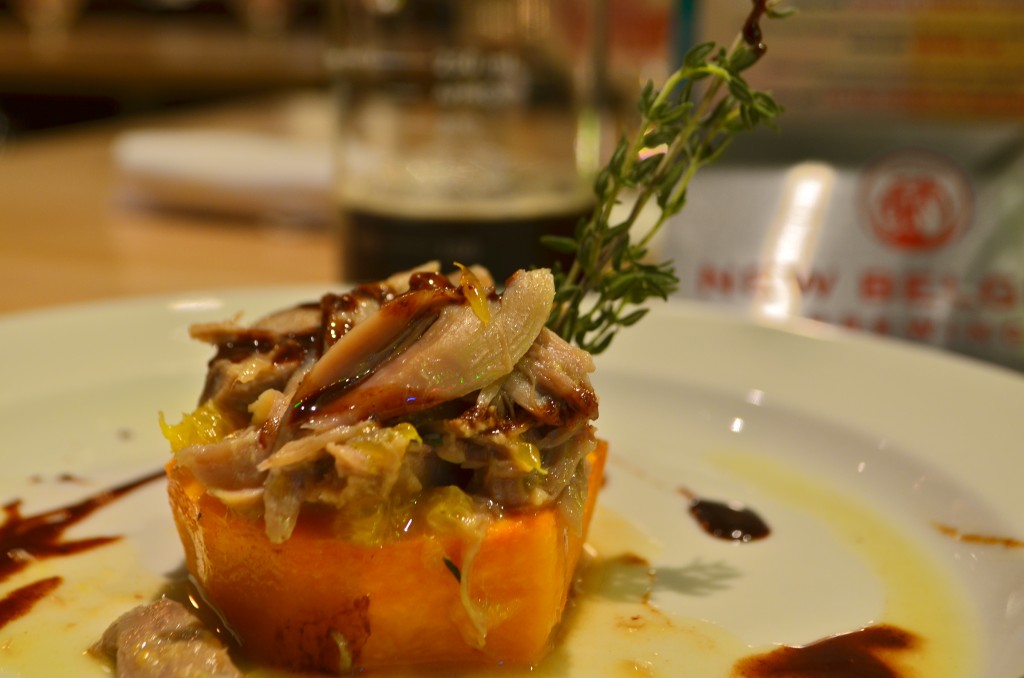 My absolute favorite dish of the night – Coffeed butternut cup stuffed with duck confit and walnuts, fresh thyme and butter paired with 1554 Black Lager. Perfectly tender butternut squash and the delicate duck confit melted together with each bite while the black lager cut through the richness of the dish and accentuated the hint of coffee. Surprisingly enough, this dish brought out the notes of dark fruit in the beer that I'd never noticed before. Need. More. Now.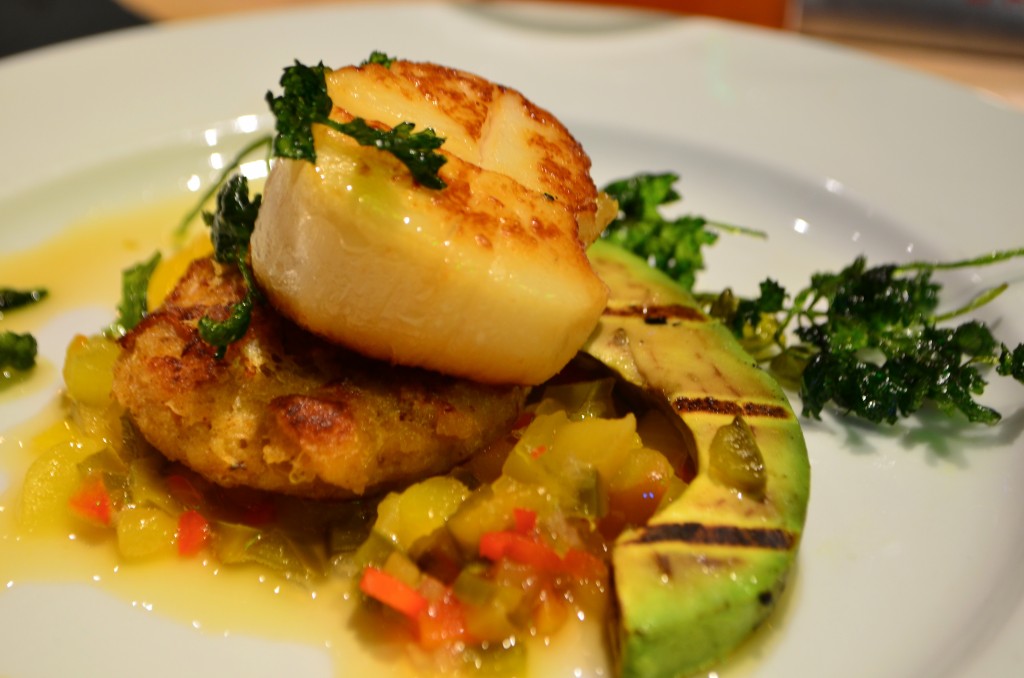 Seared scallop, grilled avocado, crab and cream cheese crouton and mango relish paired with La Terroir dry hopped sour. The most interesting pairing in my opinion – while I thought the sour beer would overwhelm the delicateness of the perfectly cooked scallop, it married wonderfully when mixed with the mango relish and cut through the smoky avocado and robust blend of fresh crab and cream cheese. The accent of fried herbs added an earthy, buttery finish to the dish.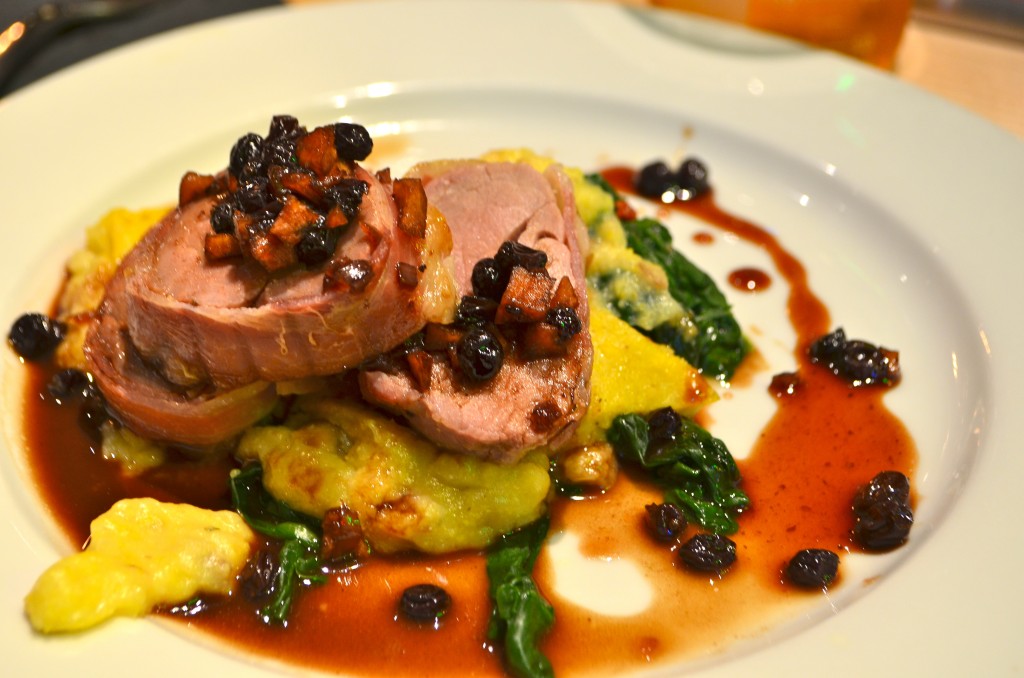 Roasted pancetta-wrapped pork tenderloin served with chestnut polenta and spinach, drizzled with pear-cherry gastrique and paired with Trippel. The one pairing I didn't think worked out quite as well as it could have – tender pork wrapped in crispy pancetta and topped with the sweet gastrique was slightly too robust for the gentle Trippel, or likely should have been plated before the intensity of the La Terroir. No matter, this dish was cooked perfectly and I loved every aspect of it. I boxed half of it since I was about to explode and needed to save space for the dessert.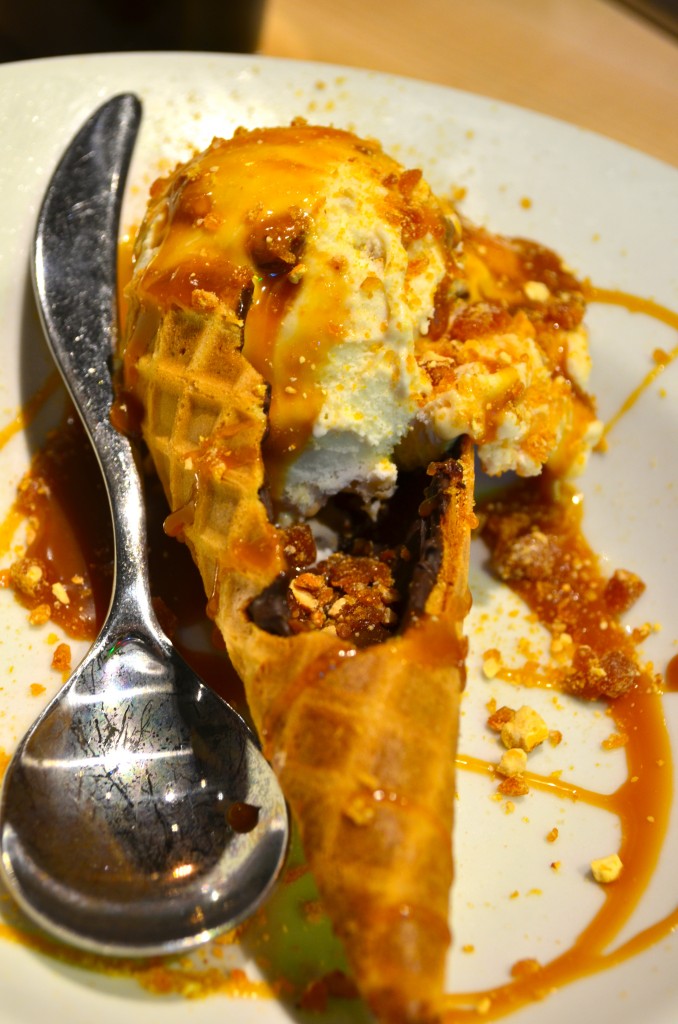 DESSERT. Salted caramel ice cream served in a chocolate and BACON coated waffle cone topped with brandy and stout sauce and cashew crumbles, paired with Salted Chocolate Belgian Stout. Heaven. The ice cream had a just hint of salt to balance out the sweetness without being overwhelming and the crispy waffle cone was generously coated with candied bacon and sweet caramel sauce and made the focus of the Salted Chocolate Belgian Stout more towards the rich roasty notes rather than the intense sweetness I'd experienced before.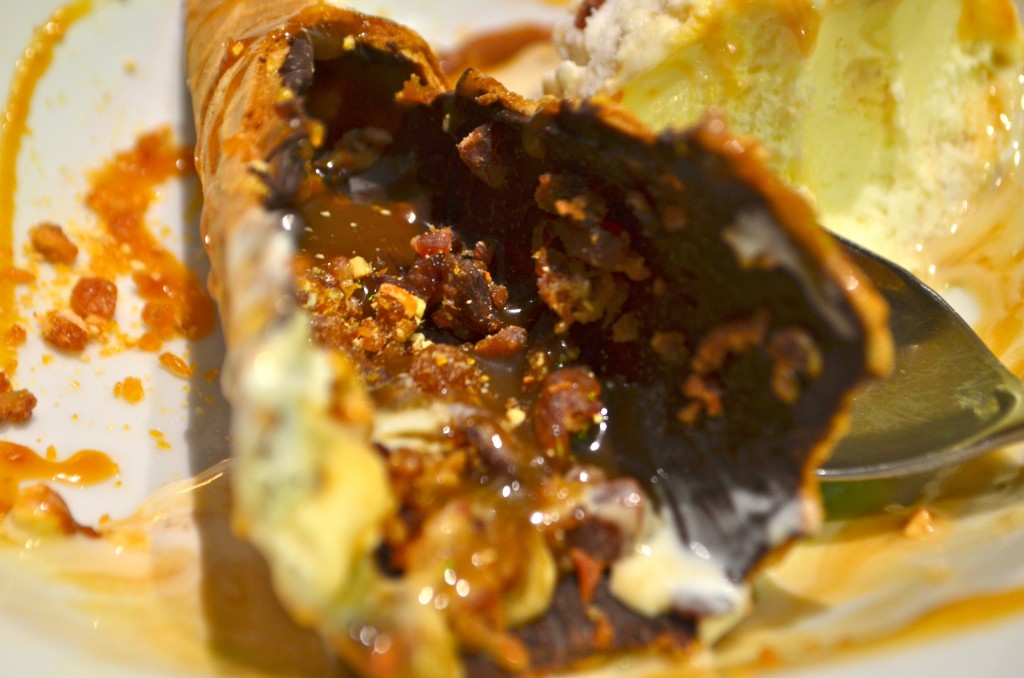 I rolled home stuffed and happy with a handful of leftovers, and can't wait to head back to The Laboratory for a regular meal and see what other delicious creativity the chef, Don Braddy, can roll out of the kitchen.