I want to introduce you to someone very, very special to me.

This is Wanda. Kind of like Wind, but Wand, and with an A at the end. Also named after a character in The Host. I'm a geek. In all seriousness though, if not for Wanda, I probably would have died from heatstroke from this show. The temperatures have been in the high 90s, and I think Tucson is trying to kill me. I'm not paranoid – or if I am, it's from heat stroke.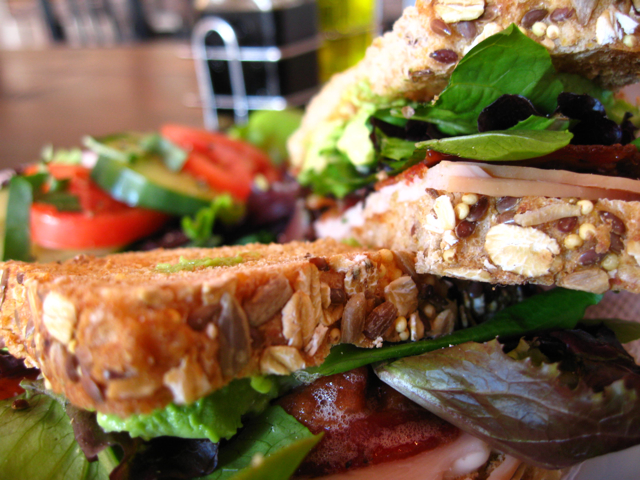 Luckily I've found places that serve air conditioning. Bonus – they ALSO serve food! I've been frequenting my favorite little Tucson restaurant – Cafe Passe. Seriously, I've probably been in this place about fifteen times over the past 24 hours. Their air conditioning is that good. Oh yeah, and so is their food!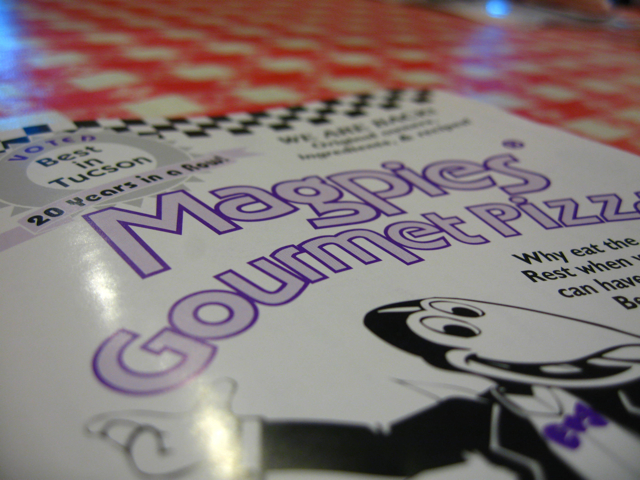 I also stumbled across this little almost gem – Magpies. Yes, they are a pizza joint. Yes, I am off of dairy for Lent. YES, they serve cheese-free pizza!!!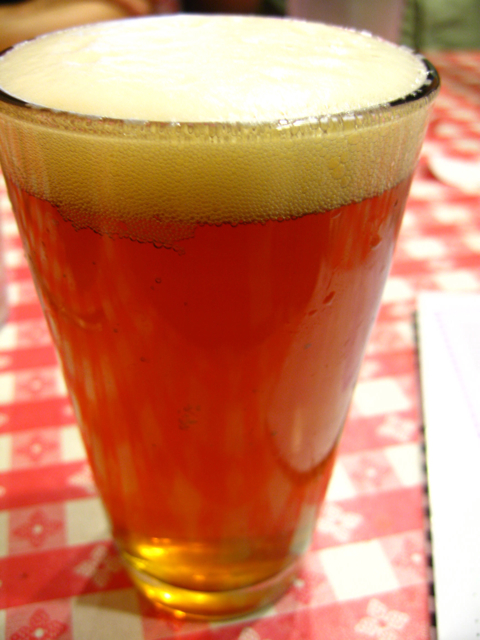 Wait a second, that's not pizza! That's a beer! WHOA! Did you guys catch that? SanTan's Hopshock to be exact. Me gusta the hops.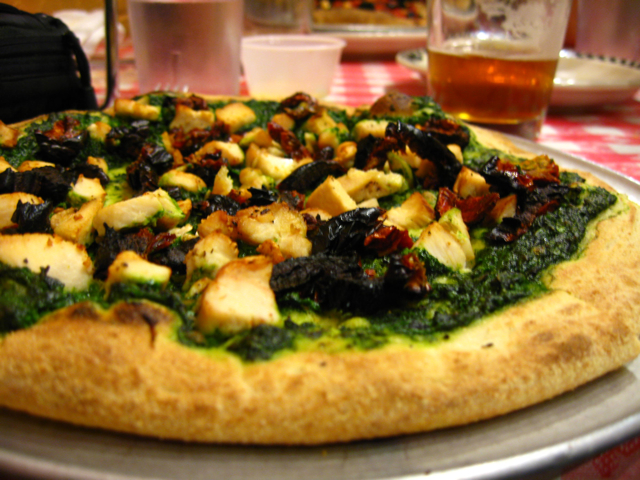 THAT'S a pizza! Kind of… I got the mini pizza with pesto, roasted lemon garlic chicken, pine nuts and sundried tomatoes. They forgot the pine nuts. The sundried tomatoes were burnt. They made me a new one. The pine nuts were still missing. The sundried tomatoes were still burnt. Bummers.
Post-pizza I went out on the town. ME? OUT? On a Friday night??? Oh my geez, calm down, it's true! Had a fun date: played pool, drank quality beer and finally got back to the hotel around 2am. I'm ca-razy like that!
I'm also functioning on 15 hours of sleep over the last three days. I think I'll pass out now. At 10:30pm. On a Saturday night. You know why? Cause I'm ca-razy like that!