Last weekend Commander Matt and I went up to Kern Valley for a weekend of camping and mountain biking. It was a much needed getaway. The disposable camera decided to join us instead of my fancy camera. Old school!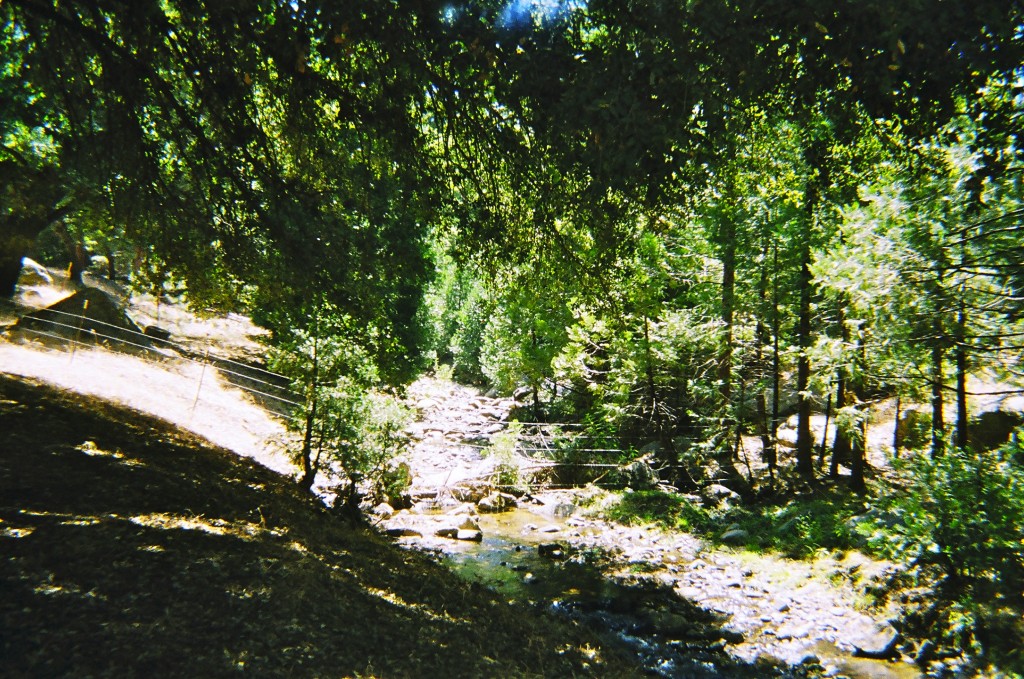 We decided to camp at Alder Creek –  a primitive campsite set three miles down a windy road with an elevation drop of 1,000 feet. It was secluded and FREE! It would have been quiet if there hadn't been a huge family who brought their 30ft long trailer down and left the generator on the entire time.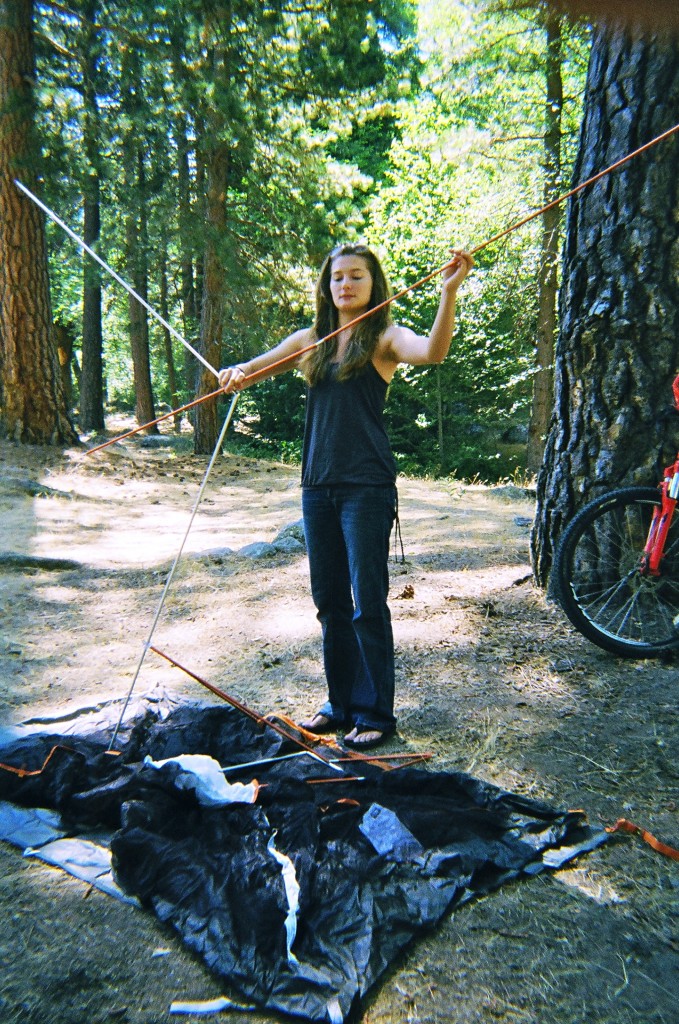 We set up the campsite before the trailer arrived, then lifted my awesome lightweight tent and walked it down a ways to a site where we couldn't hear the generator purring nonstop.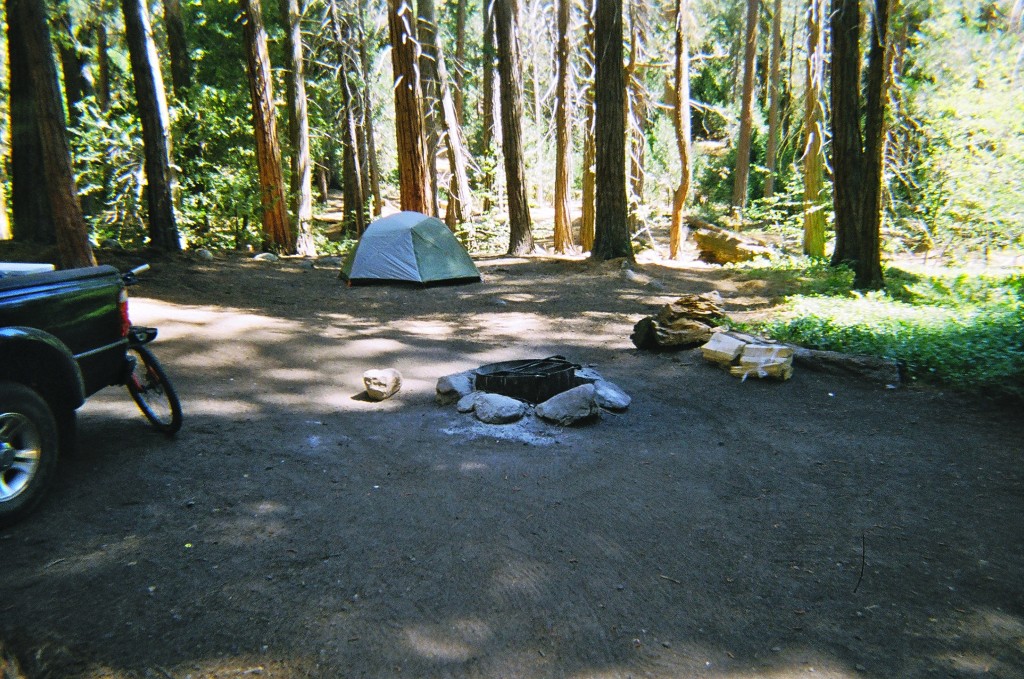 Ahhh, much better. As soon as the site was set up, we hopped on our mountain bikes and got to exploring.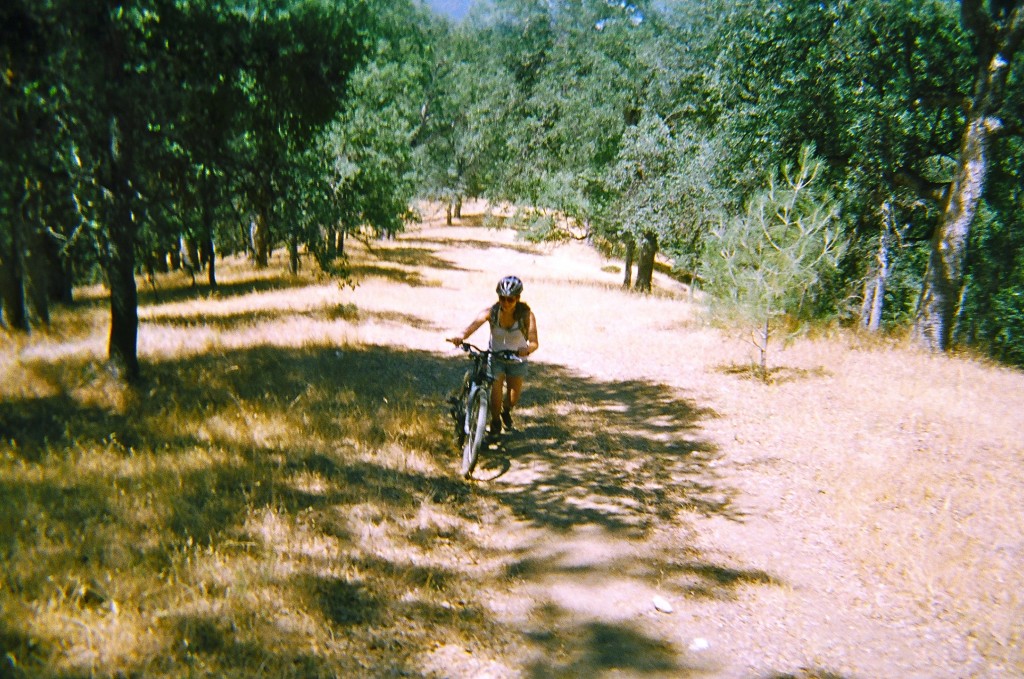 We went from fire road to trail and got lost quite a few times.

We stumbled across the skeleton of either a deer or a cow. The national forest was stuffed with cows and steer. Afraid of bears? Nah, no big deal. Come across a herd of cattle? Um, let's turn around and bike the other way… Seriously, those steer will STARE YOU DOWN! And after seeing/hearing/feeling a stampede, I wouldn't want to take them on.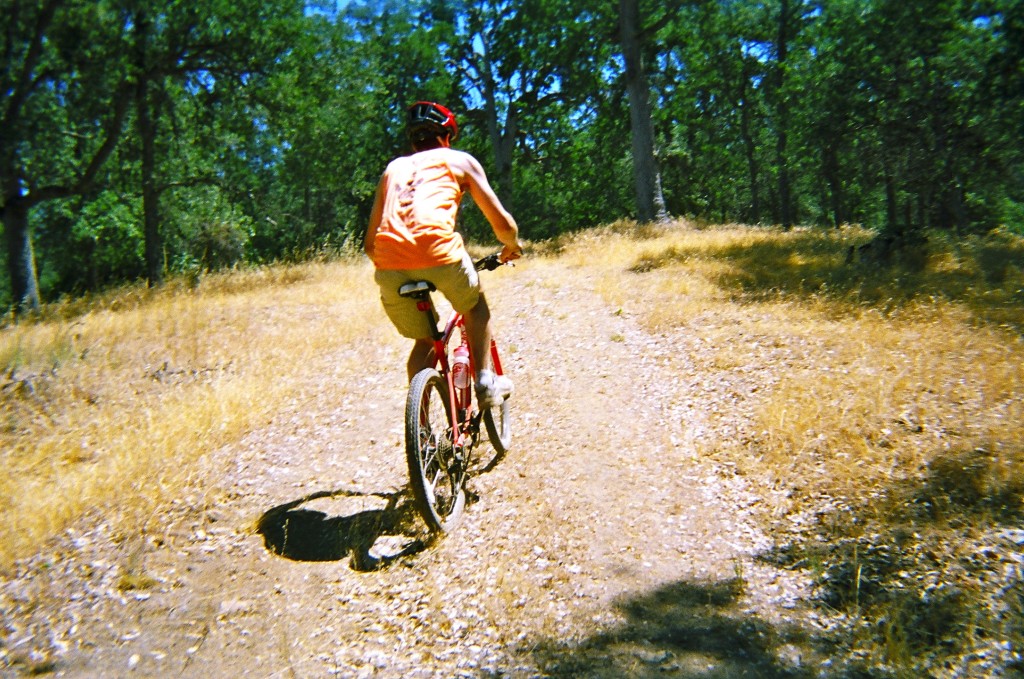 We rode for about two hours, uphill, with places so steep we had to hike with the bikes. It was wonderful and painful.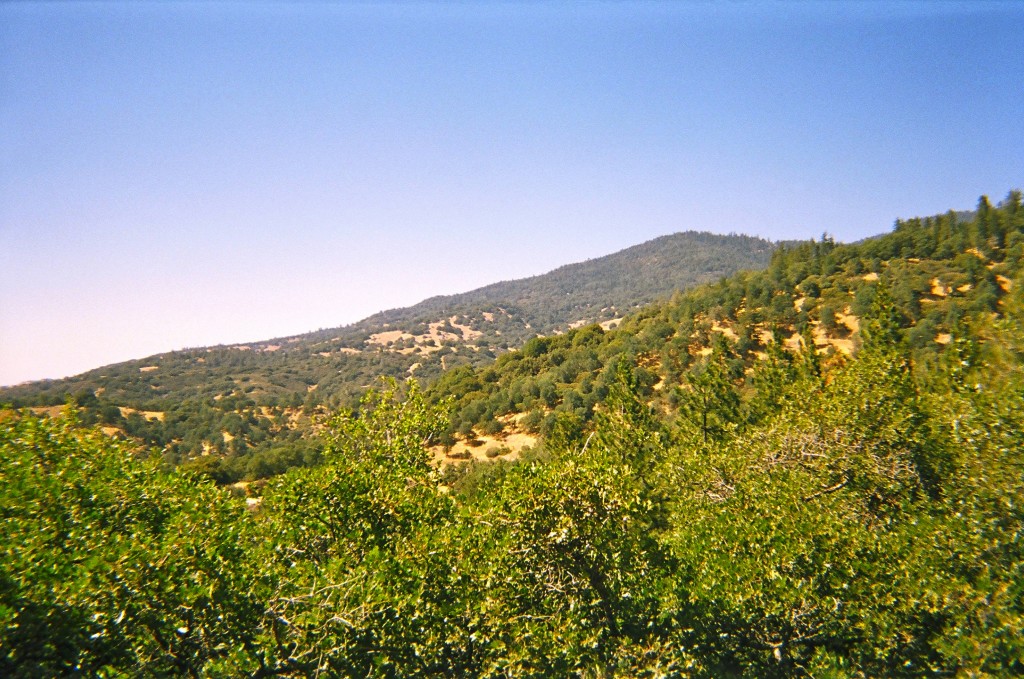 The views made all the pain worth it.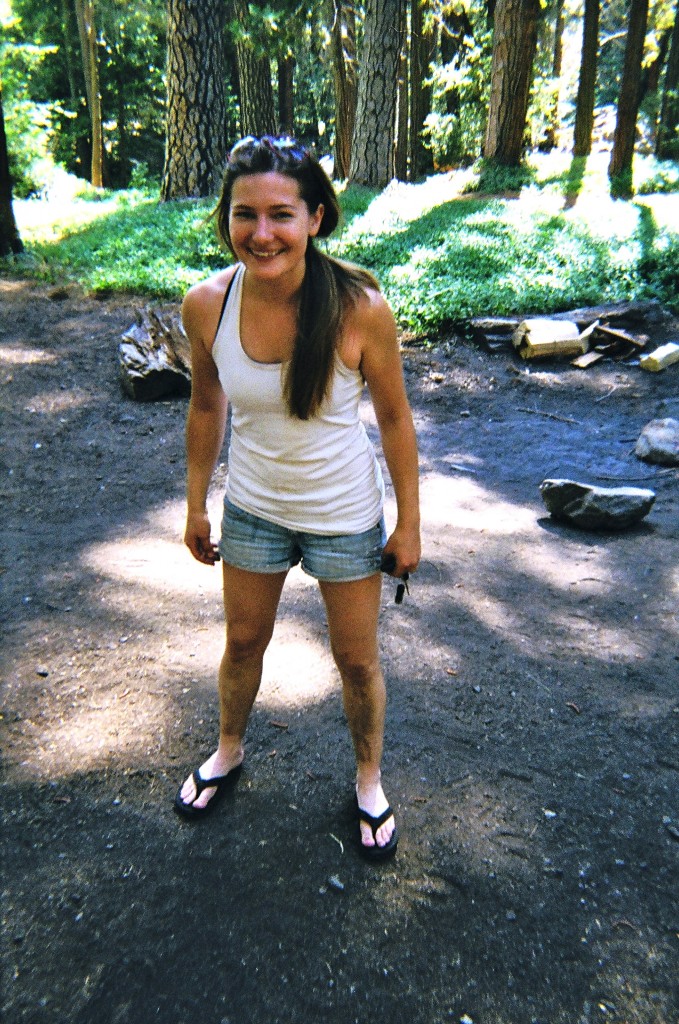 It was quite a dusty ride. That shoe tan is absolutely horrendous.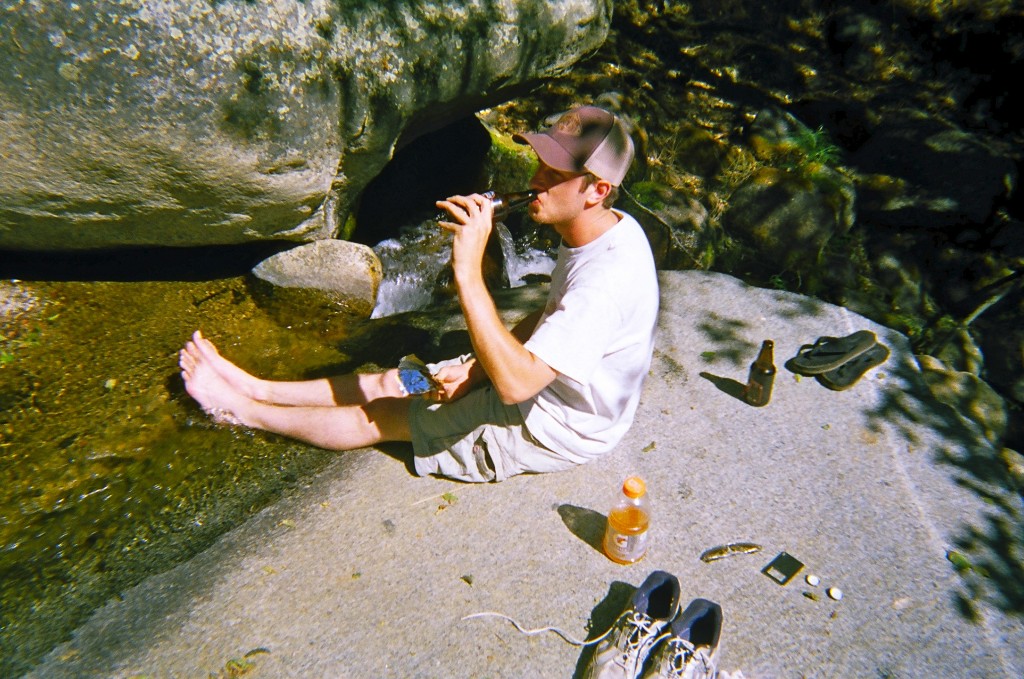 We grabbed some brews from the back of the truck, hiked down a ways and found a wide section of the creek where we washed the trail from our legs and enjoyed the last rays of sun.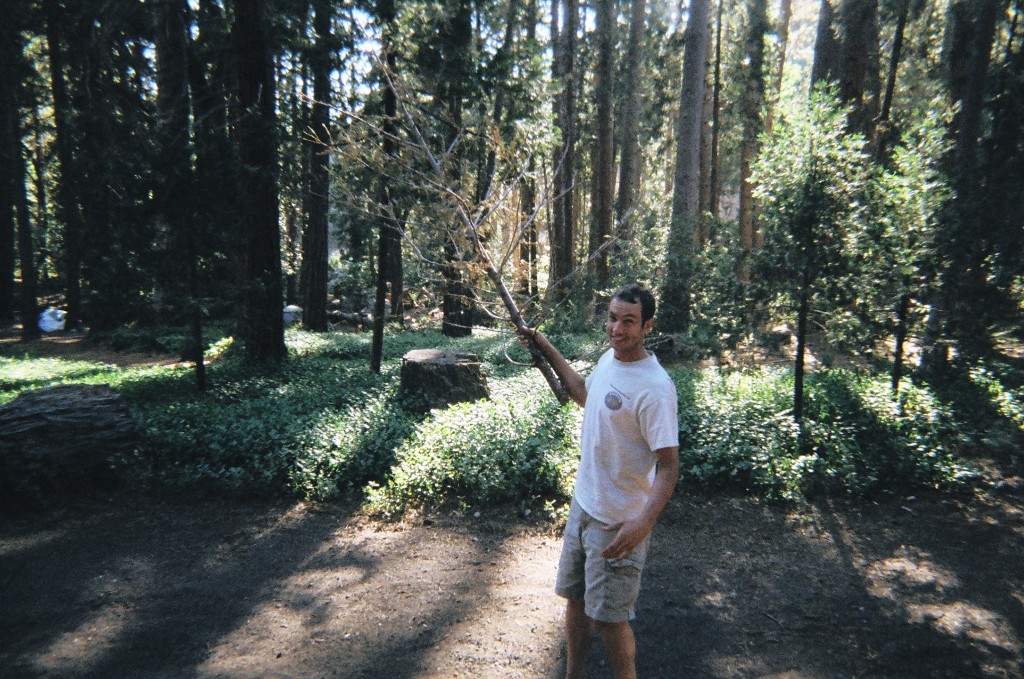 Commander Matt decided to build a fire. We tried to go au natural before resorting to our purchased wood supply. Matt decided on a small tree…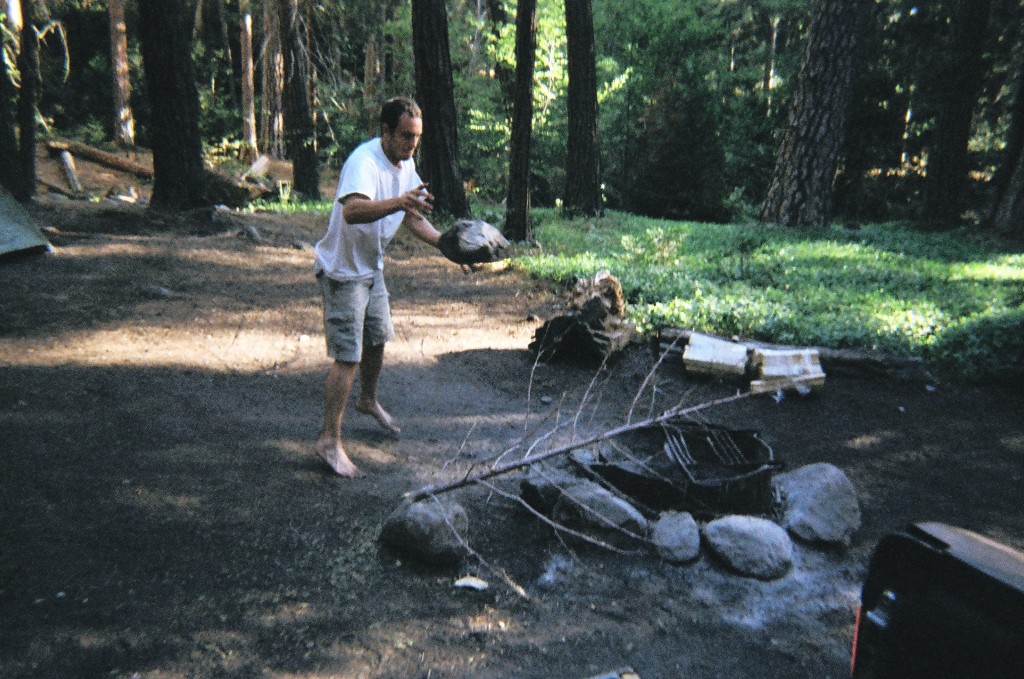 Which he promptly "chopped" with a rock. Au natural.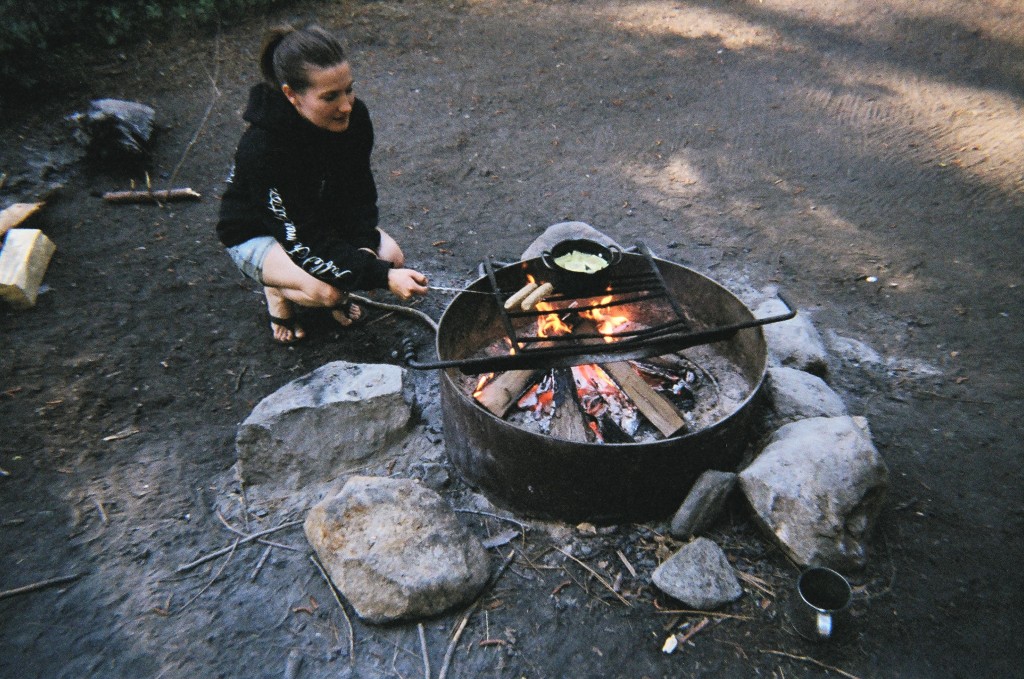 I went gourmet and cooked up some sundried tomato chicken sausages and boiled some sundried tomato and goat cheese ravioli a la Trader Joe's. The joys of being able to drive the truck directly to the campsite. We were prepared to trek the cooler all 3 miles in!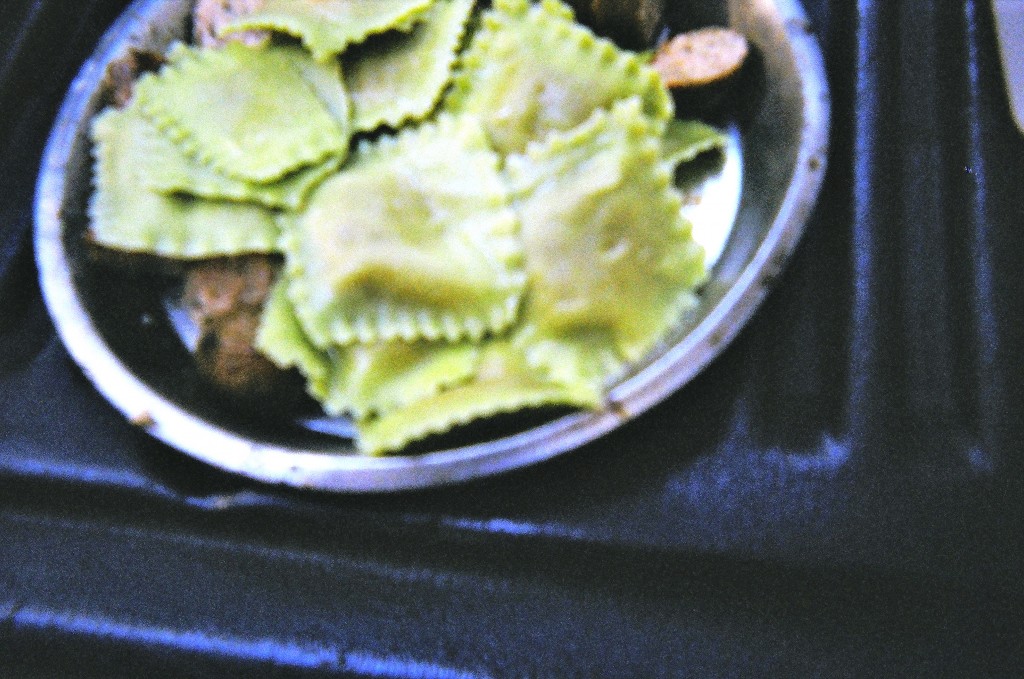 Quality disposable camera food shot. Lovely.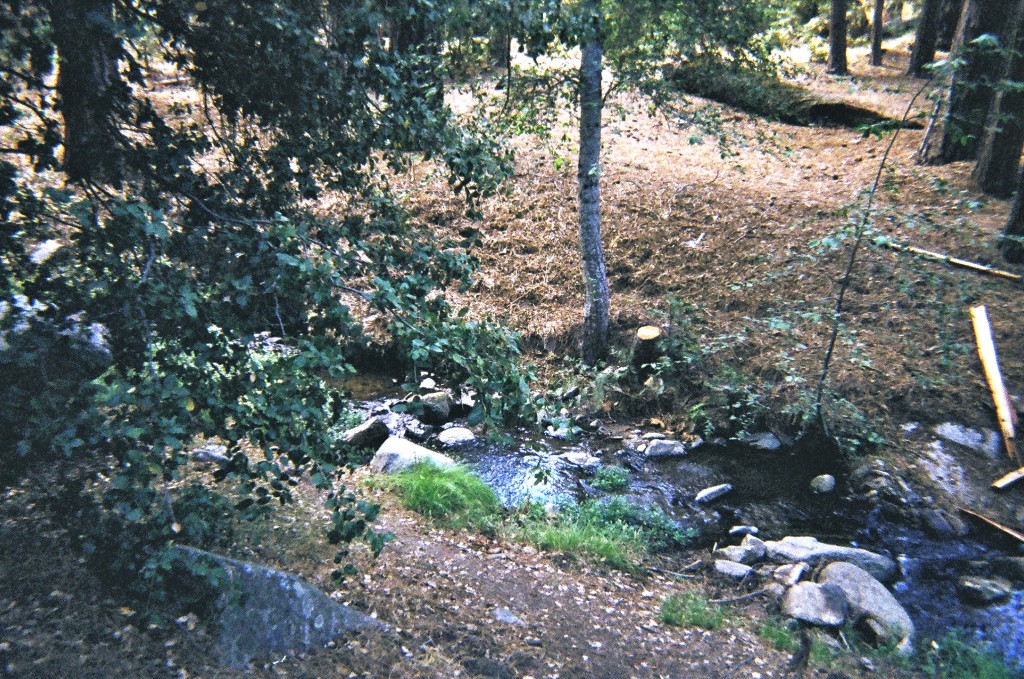 The next day after having coffee and breakfast by the creek, we headed out for another bike ride. Remember that 3 mile long drive in with the 1,000 foot elevation drop I told you about? We biked up it. The entire road.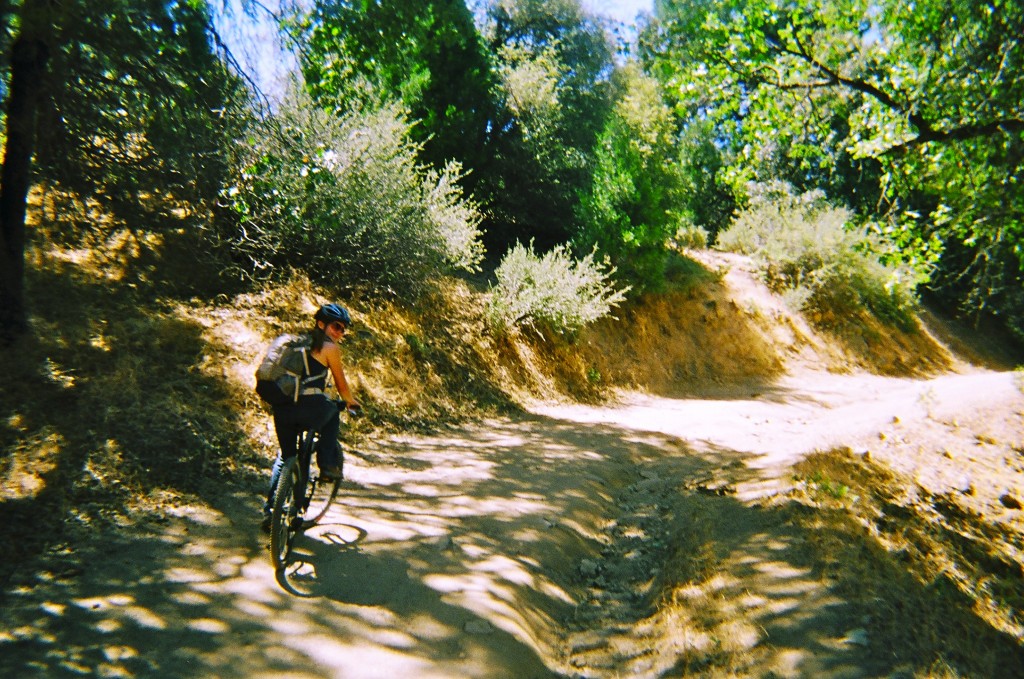 Complete and utter stupidity. But man, did it feel good to get to the top and be able to cruise all the way back down!

We passed out quite early that evening, in extreme amounts of awesome pain.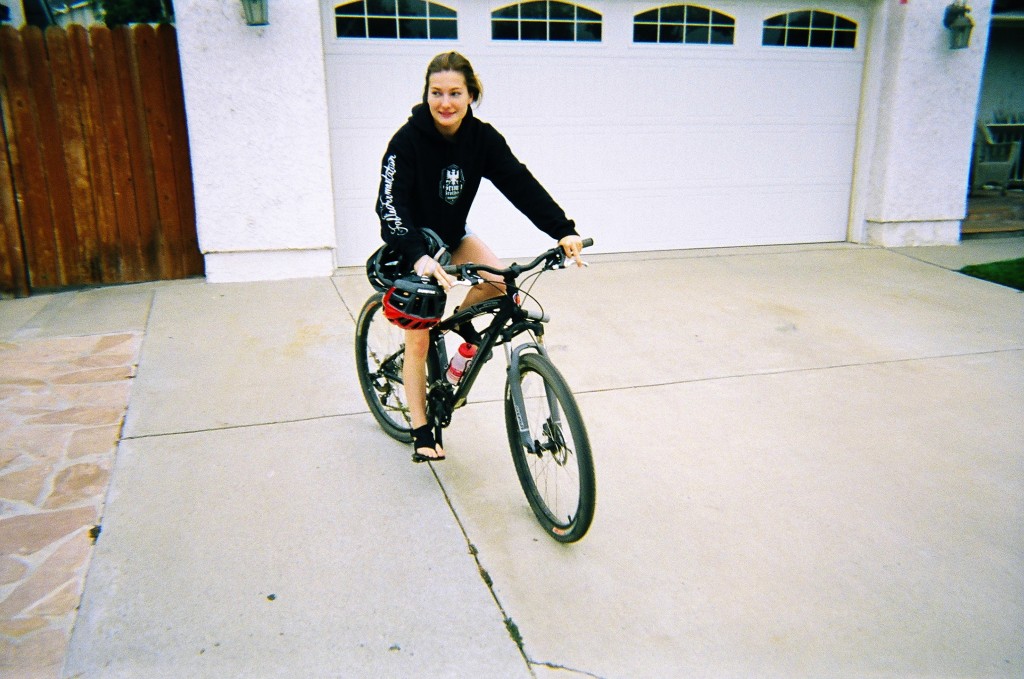 Once we got back to real life, we decided that another bike ride would be a good idea.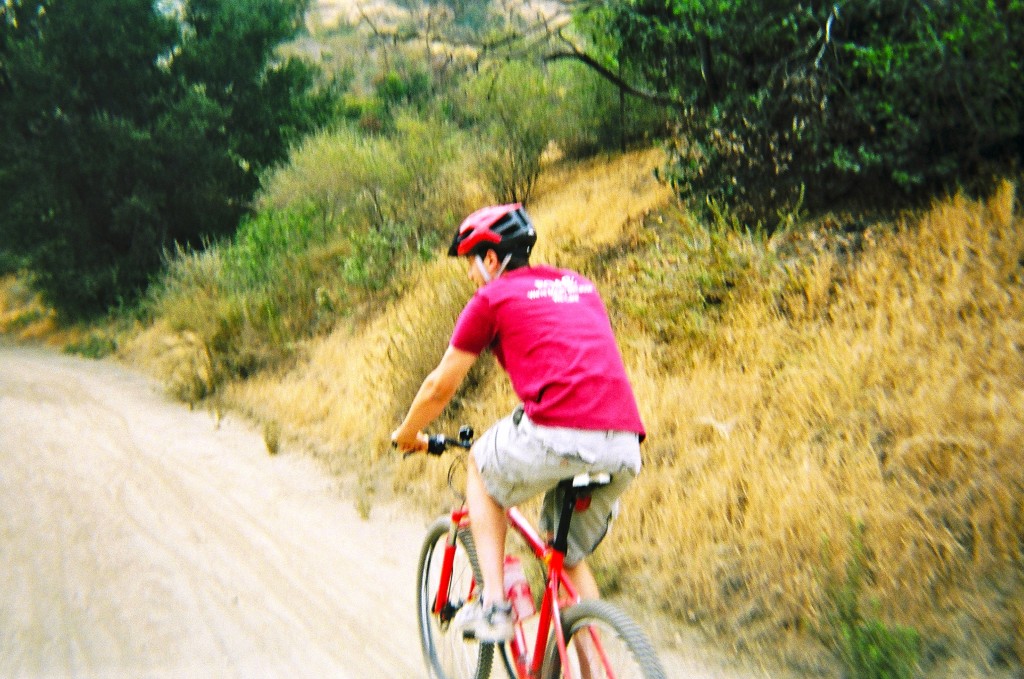 We explored some more. We found an abandoned oil rig.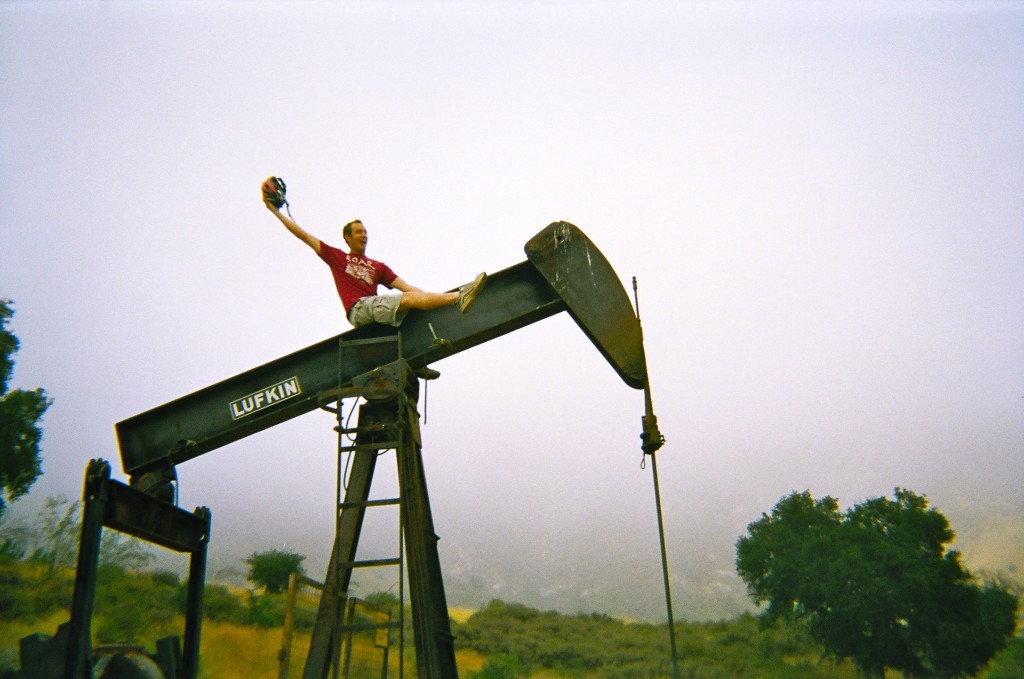 The end.