The Christmas season is upon us! Ladies at Ladyface had our (now annual) White Elephant gift exchange and were treated to a mini-brewmaster dinner by the lovely host and owner, Cyrena.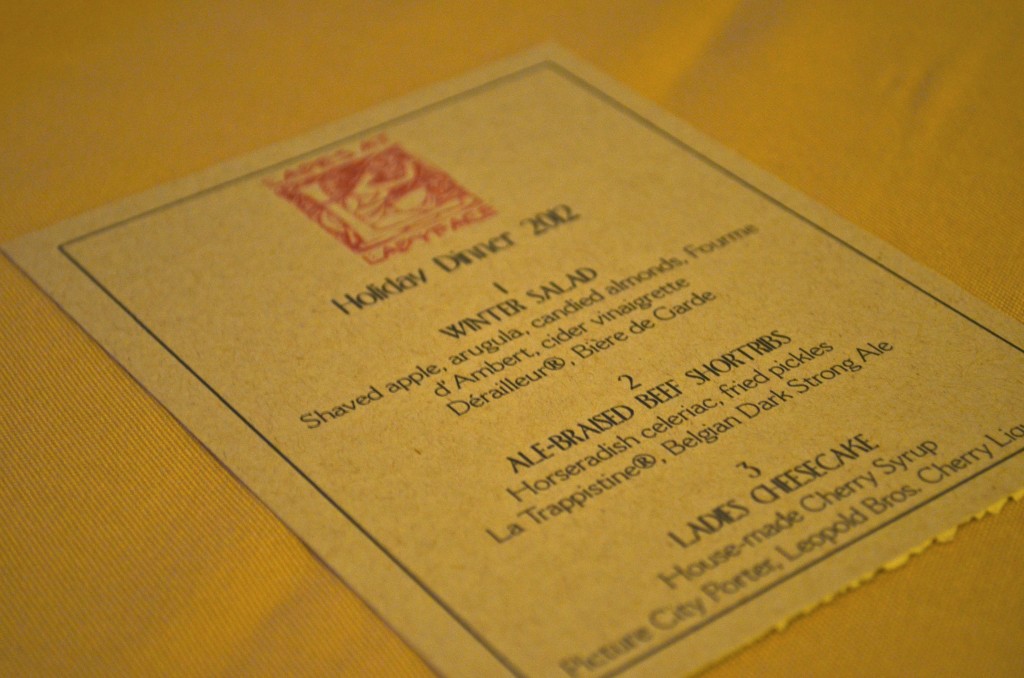 ERMAHGERD. The absolute perfect winter menu. I've been begging for shortribs since they disappeared last winter!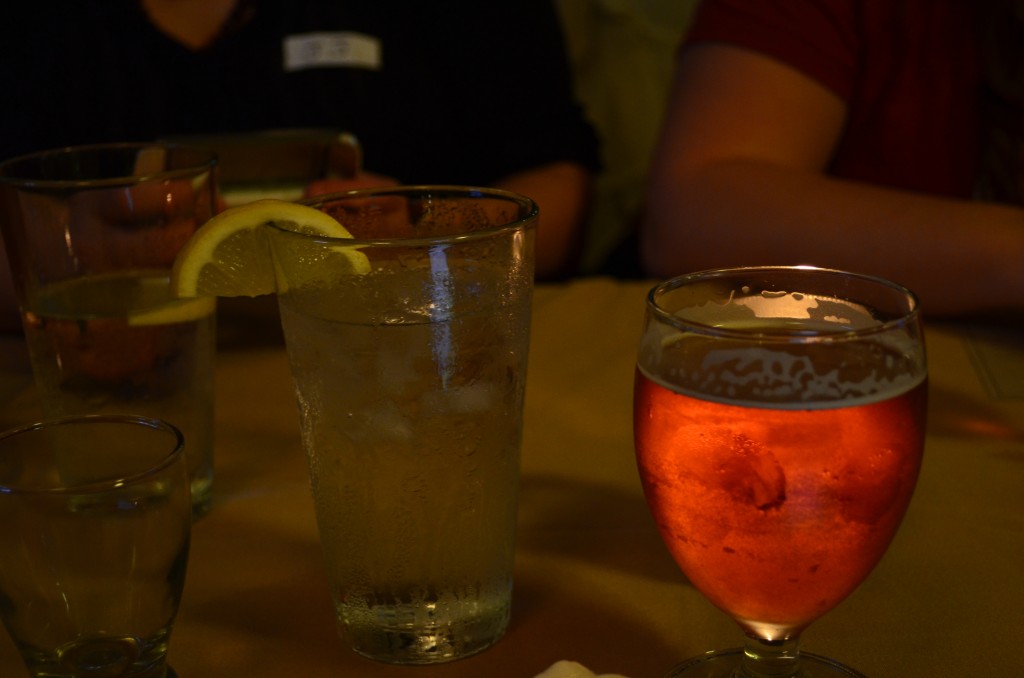 The first beer up was one of my all-time Ladyface favorites – Derailleur!

Arugula, sliced apple, candied almonds and salty Fourme d' Ambert tossed with a light cider vinaigrette. The citrus in the beer cut through the saltiness of the funky cheese and brought out the acidity of the dressing. Drool.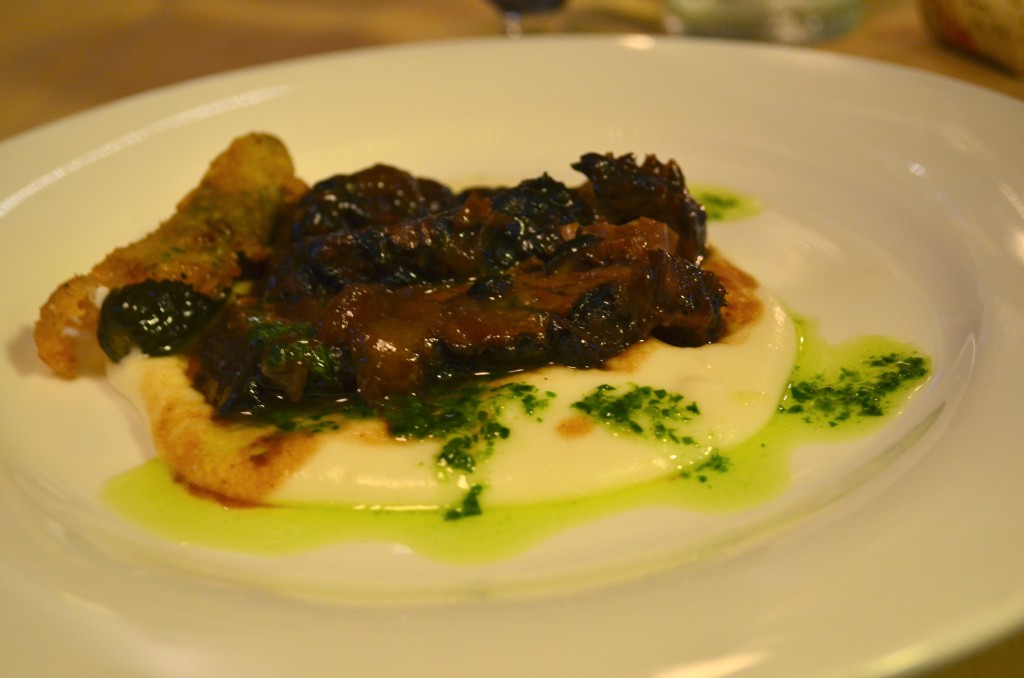 Ale-braised beef shortribs with a fried sweet pickles atop horseradish celeriac. This was paired with La Trappistine – smoky shortribs and sweet dark malts laced with alcohol warmth. A cozy blanket on a plate (and in a glass).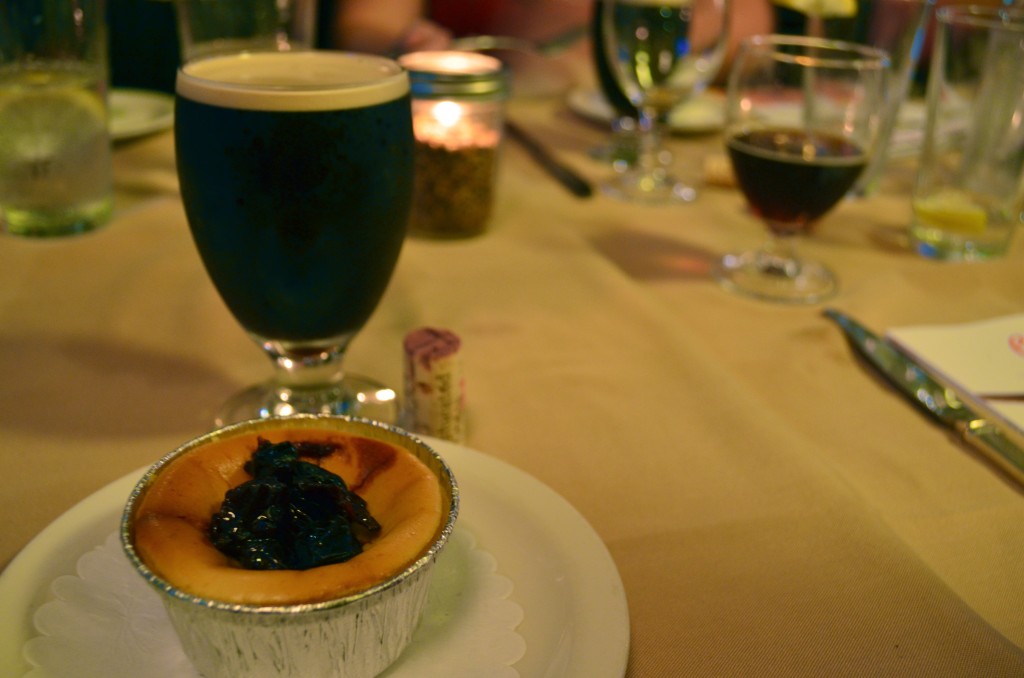 The pairing was capped off with a cheesecake topped with sour cherries. The sour cherry brown ale wasn't quite ready, so they mixed cherry cordial liqueur with Picture City Porter. Holy Heaven. This was the highlight of the evening for me – hints of sweet cherries swirling between ribbons of rich chocolate and rounding out with a final candy bite.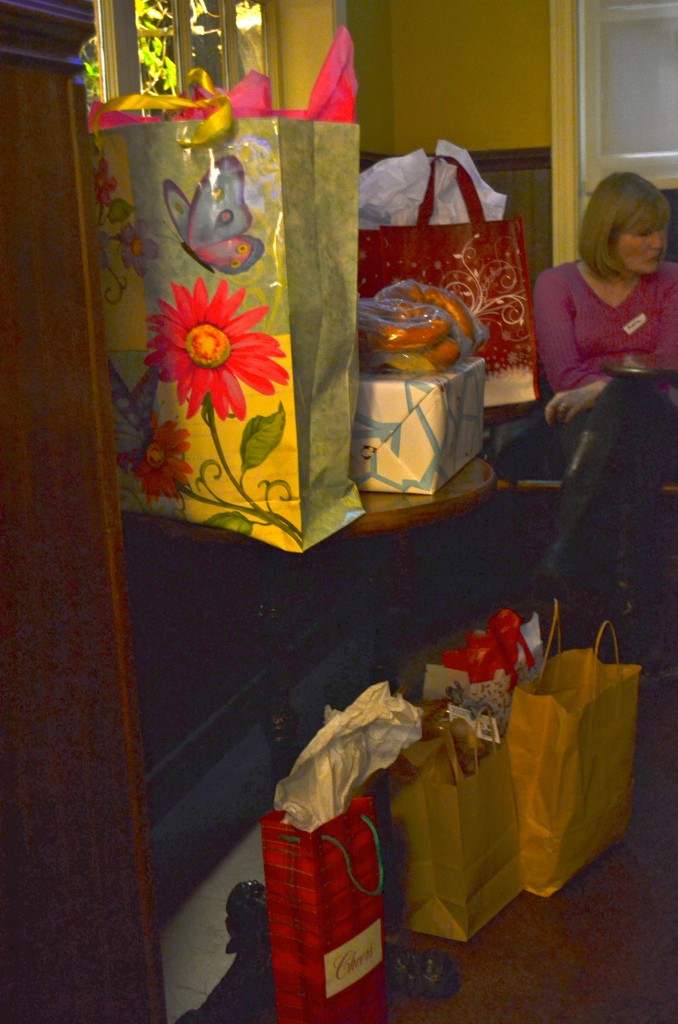 In between bites we picked up our gifts. The table was overflowing with beer and beer-related gifts. I ended up with the only kind of glass I didn't yet have in my large beer glassware portfolio, and I'm telling you now, I have a majority of the styles of beer glasses out there. Just waiting to receive my passglass for Christmas.


(Hint hint)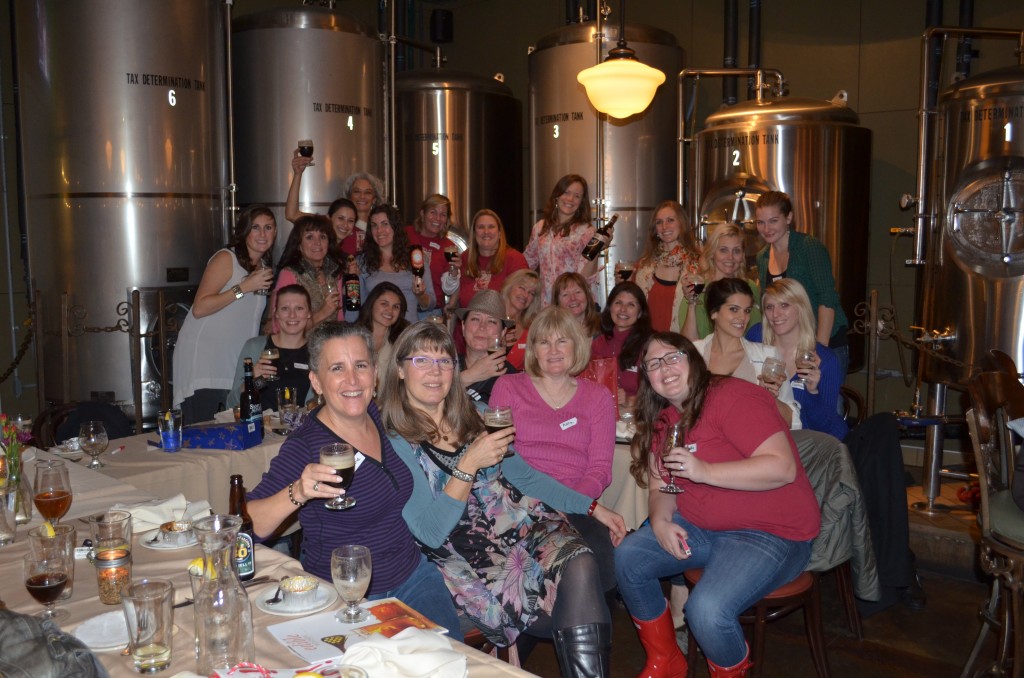 It was yet another wonderful evening with a great group of craft beer-geek ladies.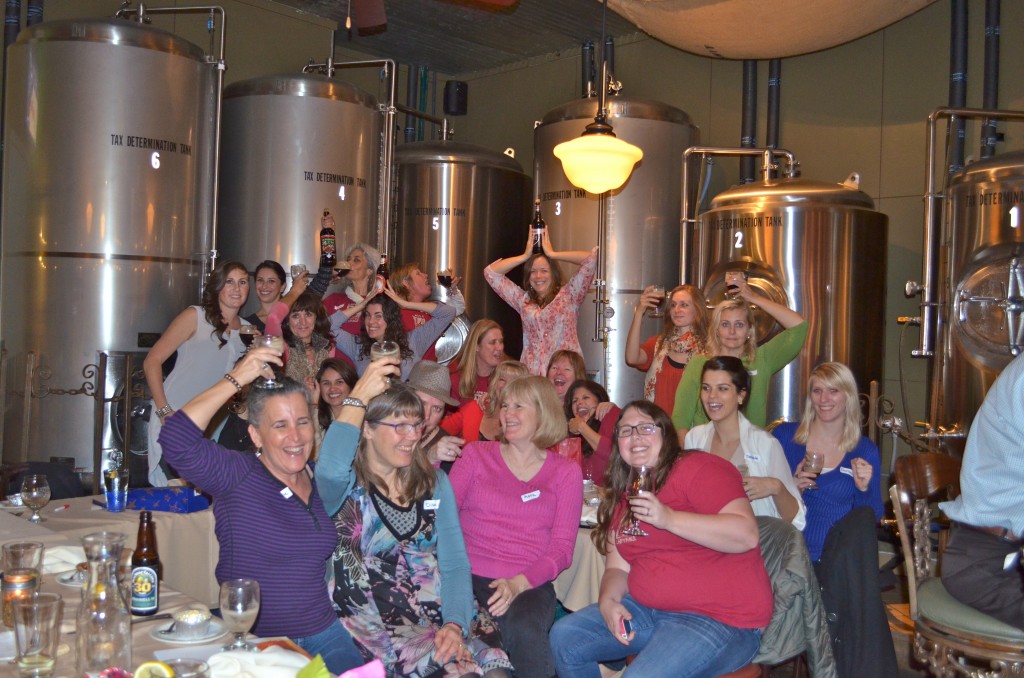 Yep, this sums us up pretty well.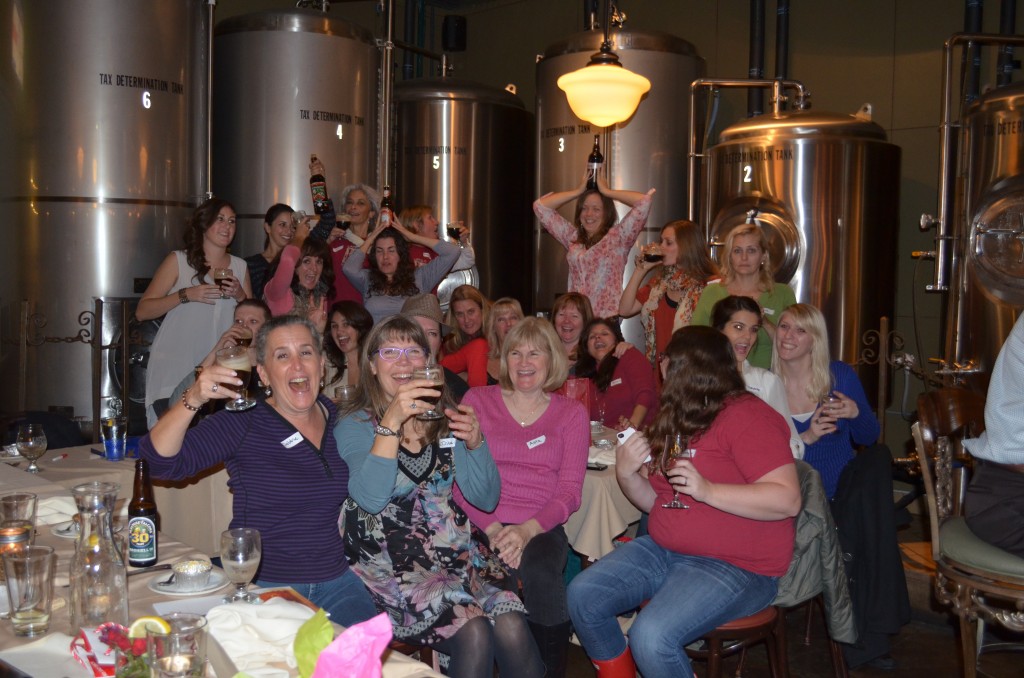 Our next meeting will be January 21st – a brown bag quiz. Blind tasting for style along with socializing, laughing, imbibing and eating. In other words – another perfect night awaits us in the new year!