On Friday, I headed up north to Sunnyvale in the San Jose area for another show. We arrived around 4pm, with plenty of daylight left to go explore the area. Since I am a food/brew research-aholic, I'd already found the place to explore, just minutes from the hotel.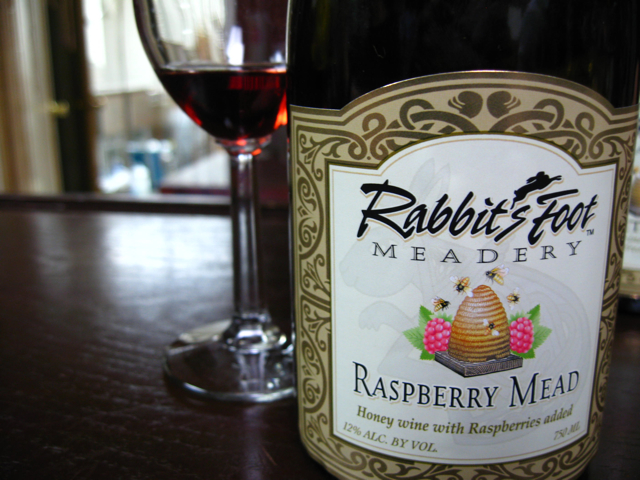 Rabbit's Foot Meadery. Ora and I arrived at this unassuming building, wedged in the middle of a business district, and parked our gigantic van on the street (the parking lot is quite dainty). I didn't get a picture of the building or entrance, so let me paint you a picture with words: Once we found the tinted glass door, we walked into a cozy, inviting space. The tasting room consists of a long bar, one slightly tattered fabric chair in the corner and a dartboard hanging unnoticed on the wall. Seeing that it was Friday night, the place was relatively full, and had the slightly stale smell of sweat and sugar. Not the most appealing, but that's what you get for visiting an extremely popular local brewery on a Friday night.
We stepped up to the bar, hung our purses on the handy hooks that were hiding underneath, and were greeted by Mark, the friendly and knowledgeable Australian wearing a Utilikilt. He is my hero.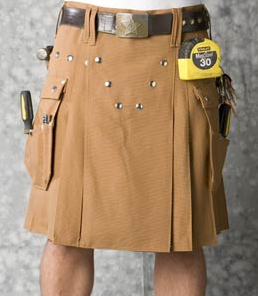 Although he was incredibly busy, Mark immediately started us off with a tasting, free of charge. All of their products, except for the port, is made onsite.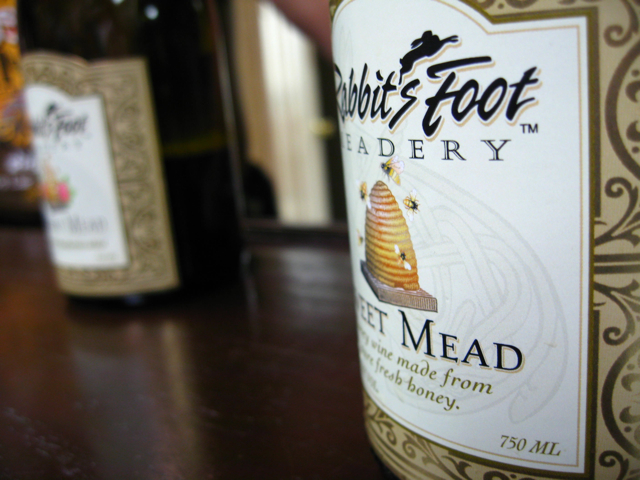 First was the original Sweet Mead. Mead is a honey wine made from water, fresh honey and yeast. It's possibly the easiest "brew" that you can make: Heat some water, add honey and stir, then reduce it to 70-75 degrees, pitch the yeast and wait. I'm tempted to get a mini carboy just to give it a try!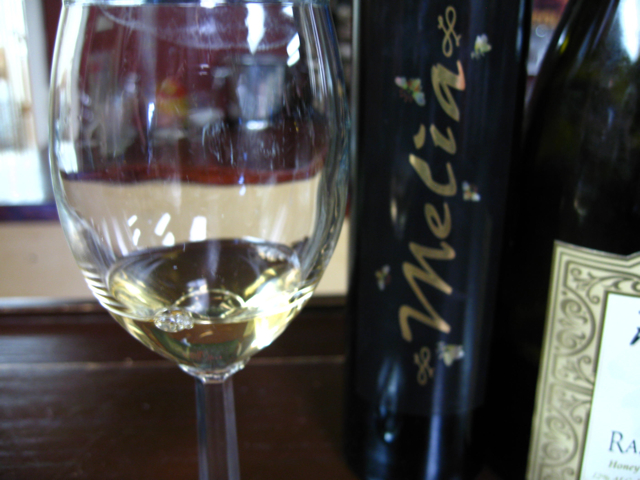 After we tasted the sweet mead and the raspberry mead, Mark moved on to the Melia – an ice wine. This and the sweet mead were my personal favorites. They taste light and flowery, not syrupy sweet like I expected. The raspberry mead was a little too acidic for my taste. Apparently, I'm a purist.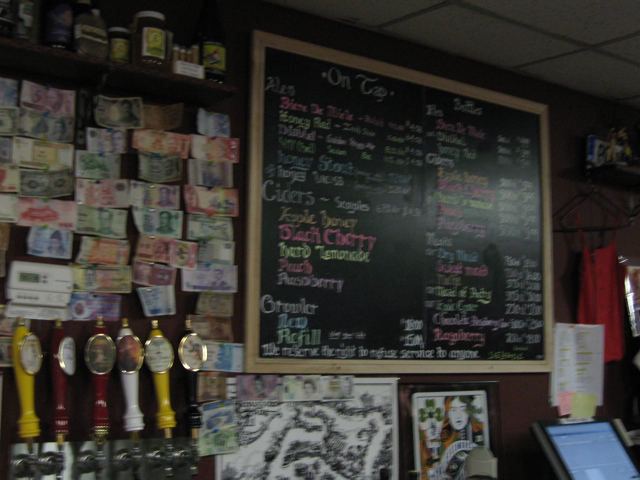 We moved on to the ciders next. Pear and raspberry were the ciders on tap, and while I absolutely LOVE their black cherry cider that I've tried from BevMo (the one place they distribute to in my area), the pear and raspberry tasted very light and almost bland.

BEER! We tried four of their beers on tap.

First was their Biere De Miele. This is a VERY  light golden ale that has honey added to the boil in addition to the malts. A good beer, but as I said before, VERY light.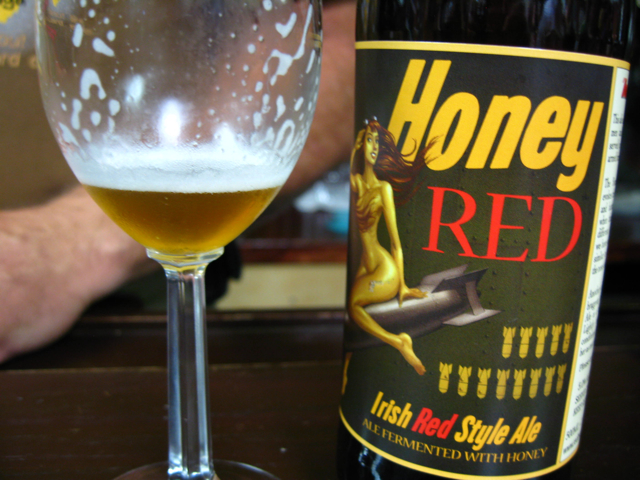 The Honey Red came next. I wouldn't quite call this a RED persay, but it had quite a bit more malty flavor and a hint of more hops. My personal favorite was their Diabhal (not pictured thanks to blur) – a Belgian-style ale made with rock candy. We liked it so much that we ordered a full glass post-tasting. After that came their stout (also not pictured)- a rich, full-bodied stout that tasted very toasty and full of coffee.

Finally – the Chocolate Raspberry Love. This port is POTENT. I could actually smell and taste the chocolate coming through the alcohol. I don't have much experience with ports, but this one was very tasty. More than this taster would have been too sweet and overpowering to handle.
I came home with a bottle of their original Sweet Mead to share. Well, MAYBE I'll share it… It's pretty freakin' good…
A BIG thank you to Mark for being so willing to answer all of my questions about the process, history and brewery!