You know what needs to occur every single Monday? Nights with friends and visits to new (to me) breweries. It definitely helps keep me balanced after the stress of the start of the work week.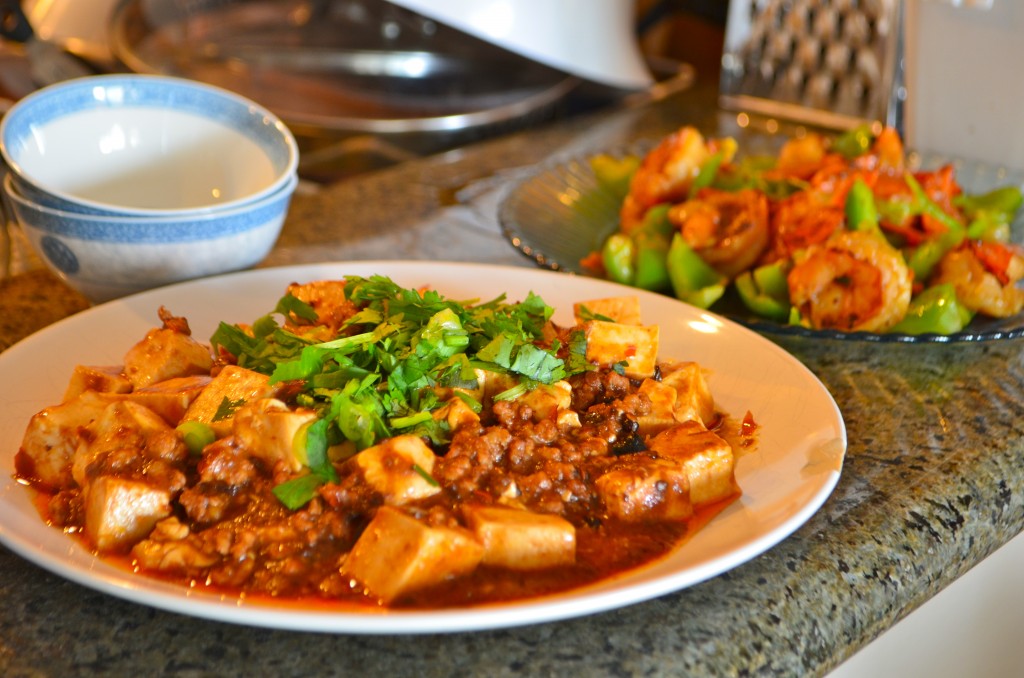 I drove into LA and visited some friends for a nice de-stressing post-Monday dinner before we headed out to the brewery. Above is tofu with crumbled pork curry and sauteed shrimp with green bell peppers…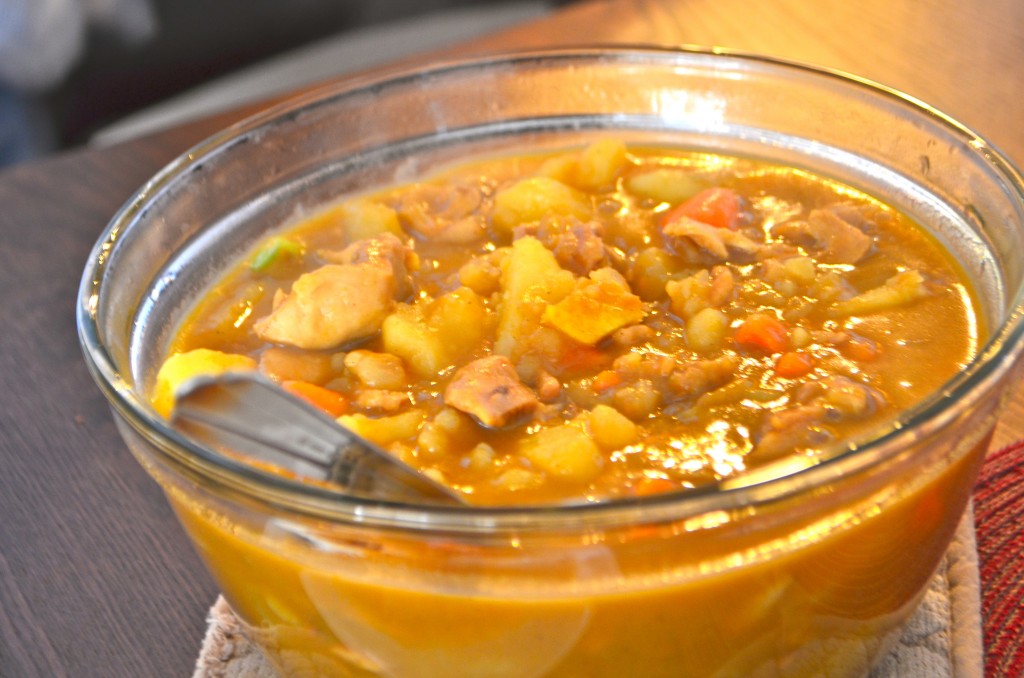 As well as chicken curry stocked with potatoes and carrots. Un-pictured – cabbage and some kind of black fungus that looks like ears (?!?!). I had a sampling of everything along with a Black Market Hefeweizen, and after we scrubbed the kitchen, we headed south. Far south. Hermosa south.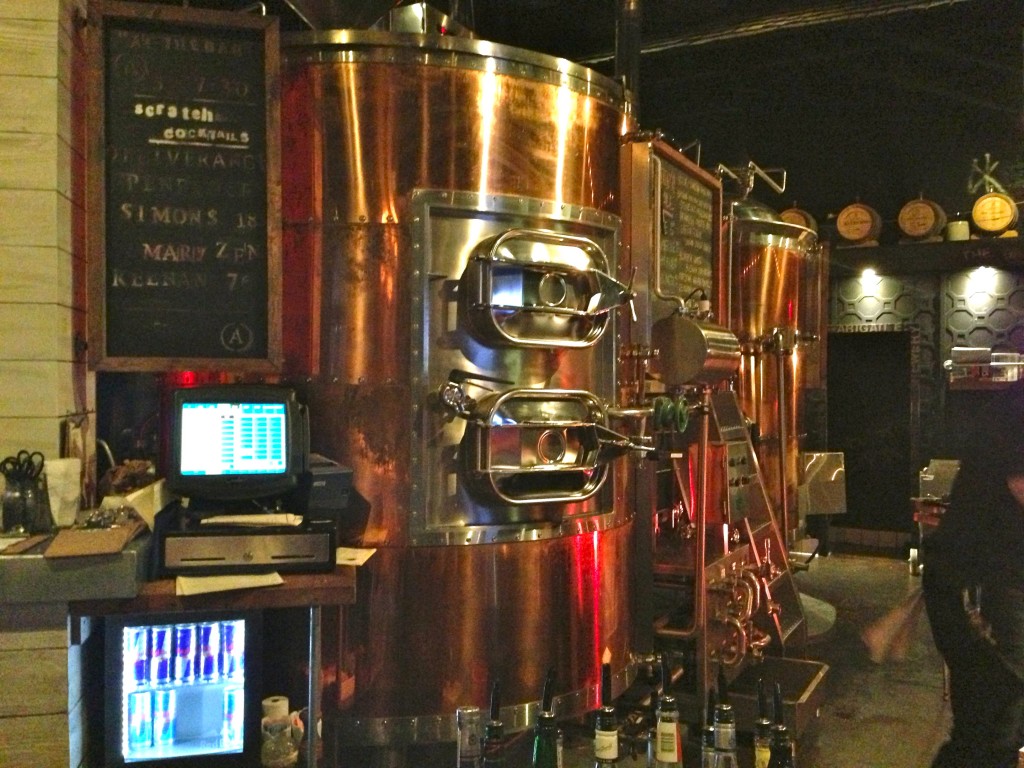 The Brewery at Abigaile is a beautiful rustic space overlooking the pier and ocean. I'll have to go back during the day so I can get some pictures of the amazing view. Since we'd stuffed ourselves already with a home-cooked meal, we stuck to beer and dessert.

5 beers on tap. Flights were ordered all around.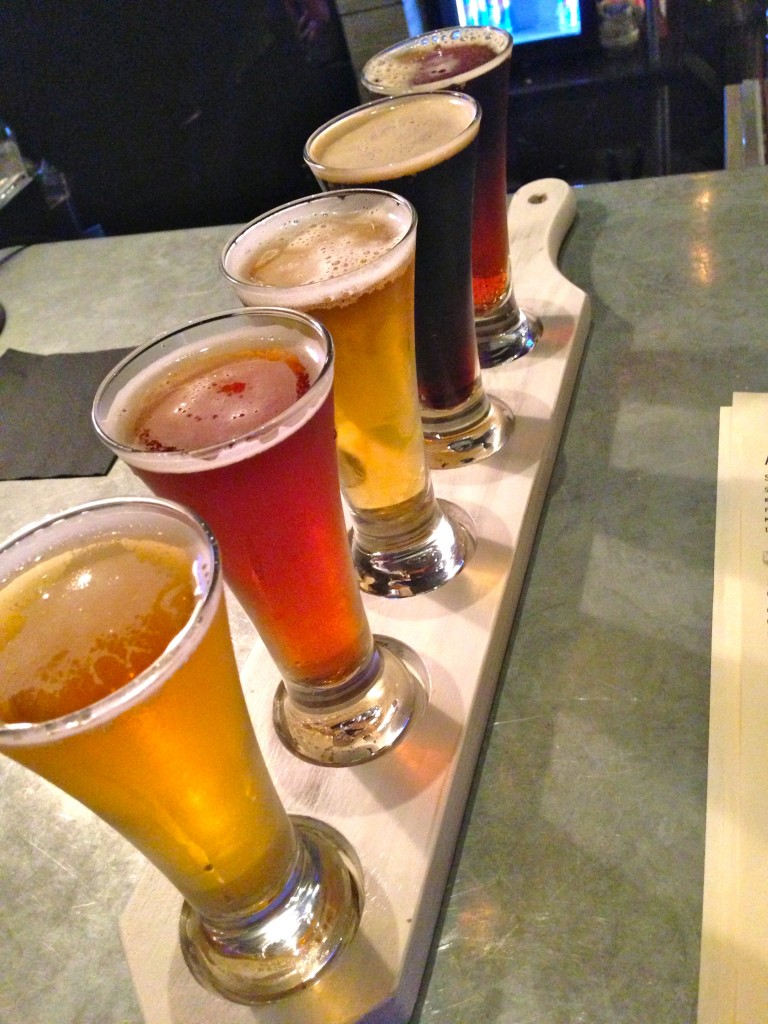 From bottom to top – Orange Blossom Blonde, Analog Amber, Polyrhythm Pale, Black Mass Porter and Sugar Daddy Belgian strong. Not a single bad one in the bunch. My favorites were the porter and the orange blossom, surprisingly enough. Super roasty and light and refreshing. It's all about balance.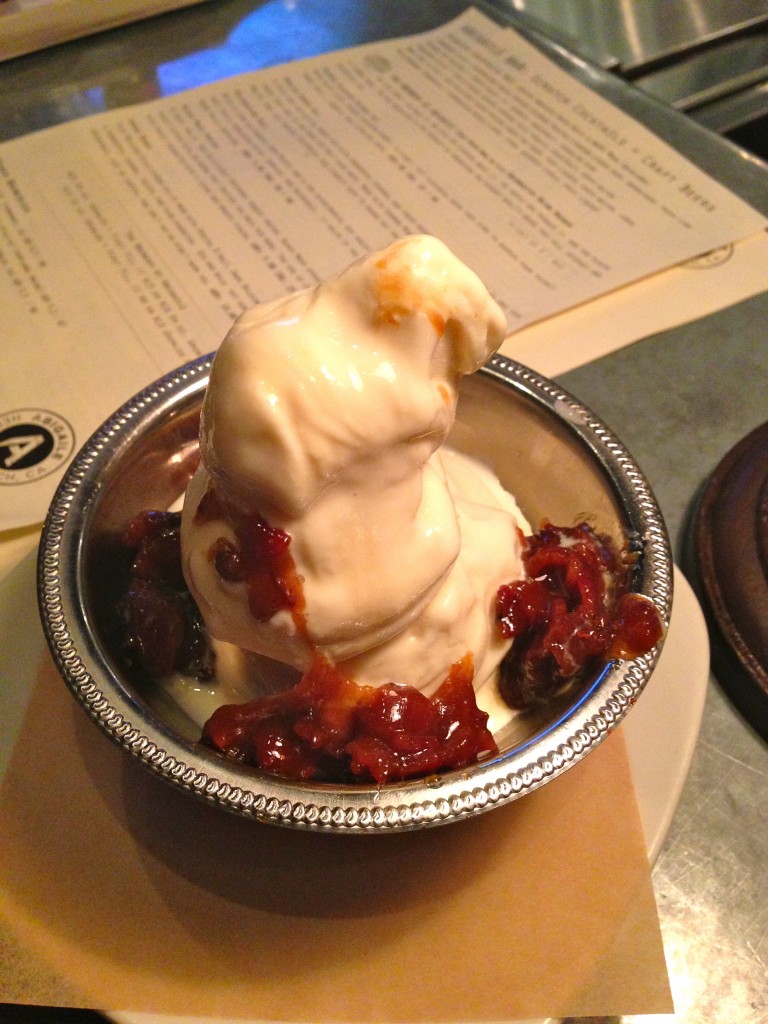 We also may have ordered the soft serve ice cream to share. With bacon caramel. Bacon. Caramel. This place was created for me!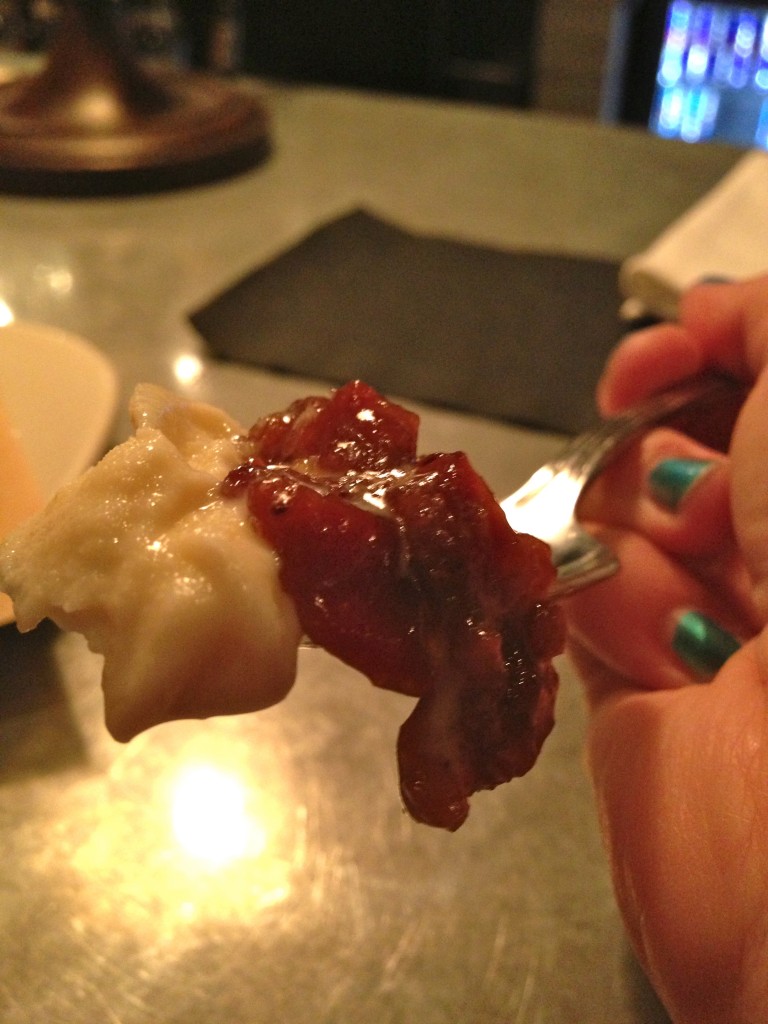 BACON. CARAMEL! Complete bliss. Afterwards we strolled to the end of the pier, checked out the rolling waves under the full moon and capped off the evening with one more beer on da pier: for the birthday boy!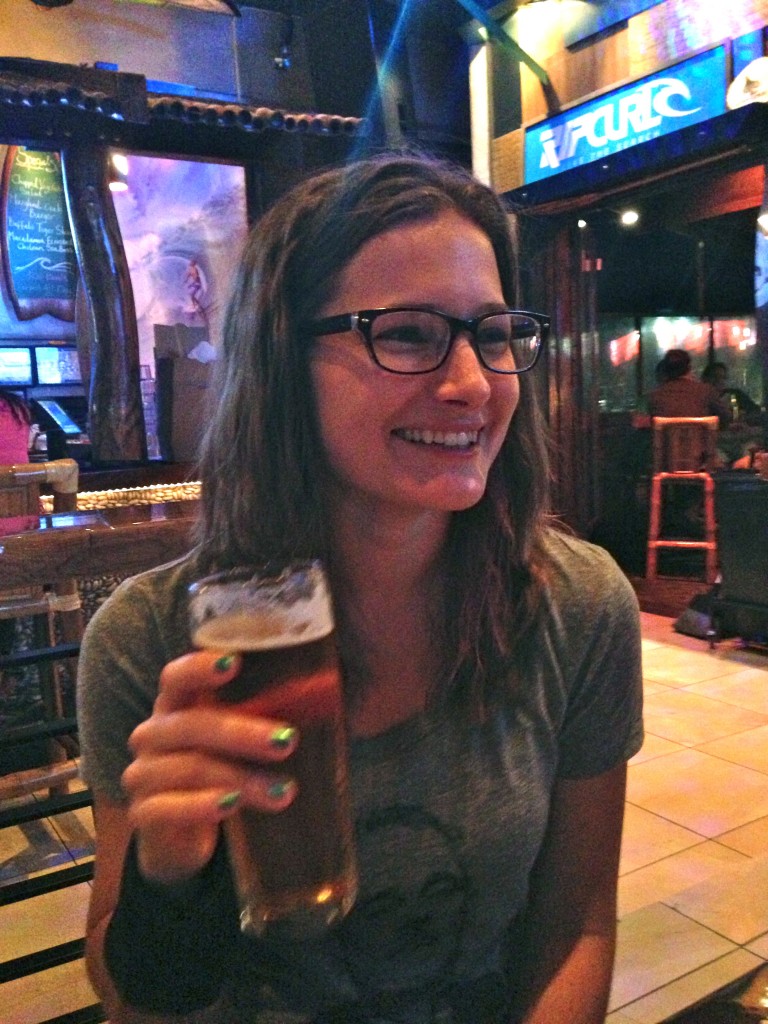 One more beer EACH and bottled water for our lovely DD. Happy birthday, Mike!
Now I have some exciting news – I'm going to Munich and Amsterdam in September!!! Any and all recommendations of must-sees are more than welcomed. Take note: I will NOT be there during Oktoberfest, so recommending that would just be cruel and painful. Happy Humpday!