While in Tucson for my final trip of the year (yaaaaay!), I had one night off to visit a brewery. After scanning my lovely WhereBeer app, I decided on Barrio Brewing – close by and good ratings.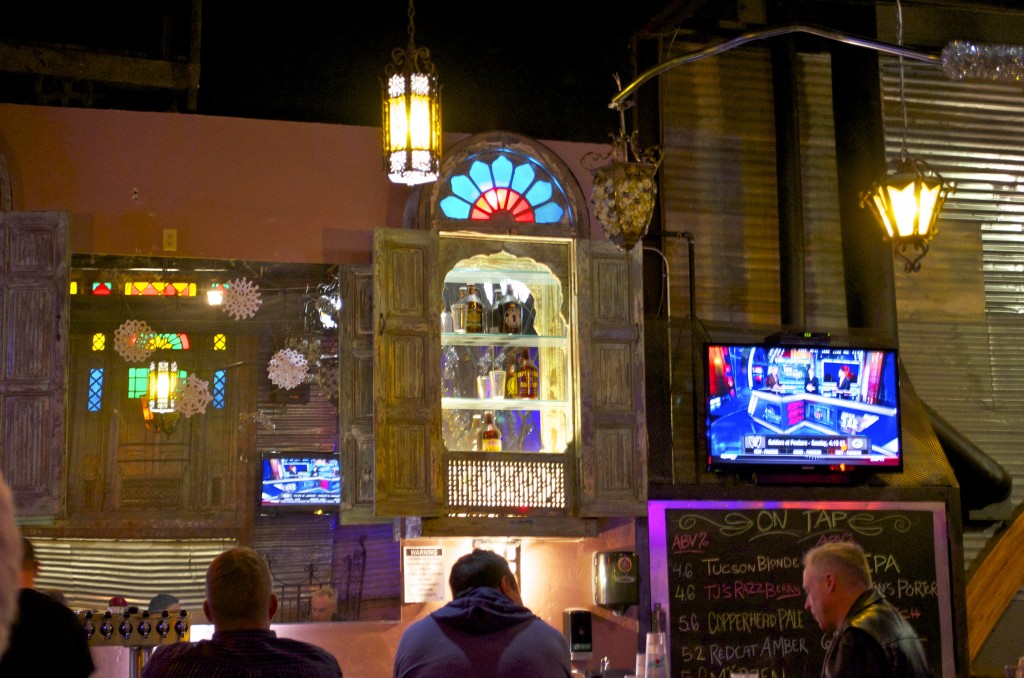 Since it was a Friday night, the place was completely packed. They had a "seat yourself" policy, so rather than wait around and fight for a table in the brewery, we opted to head next door to the bar section.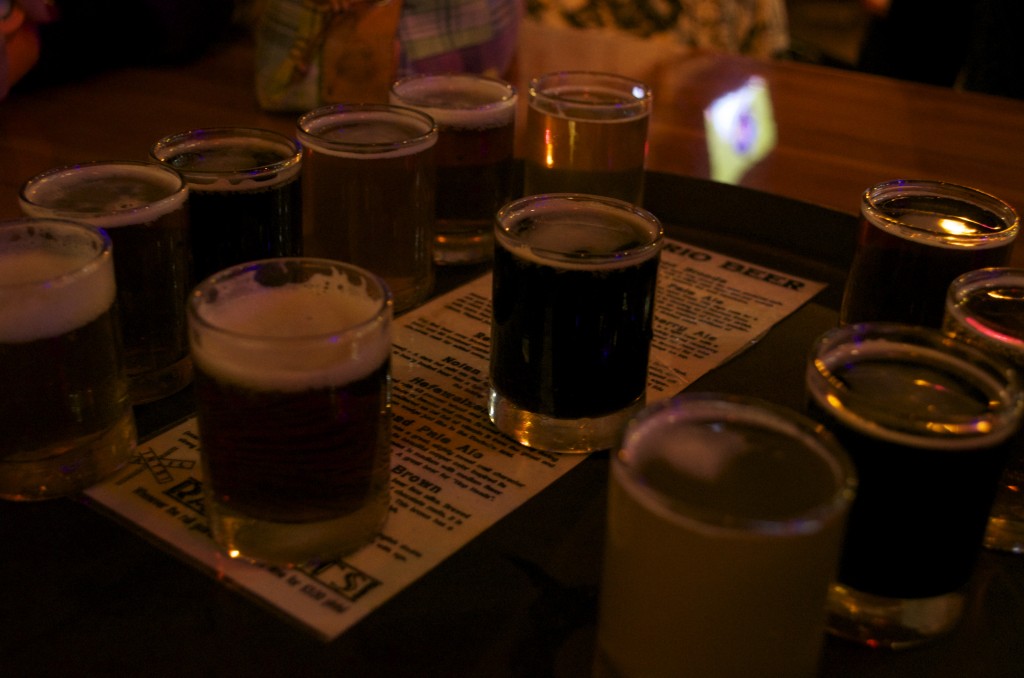 FLIGHT! If I've never been to a brewery before, I always opt for a sampler. They had twelve, so I split this with the table.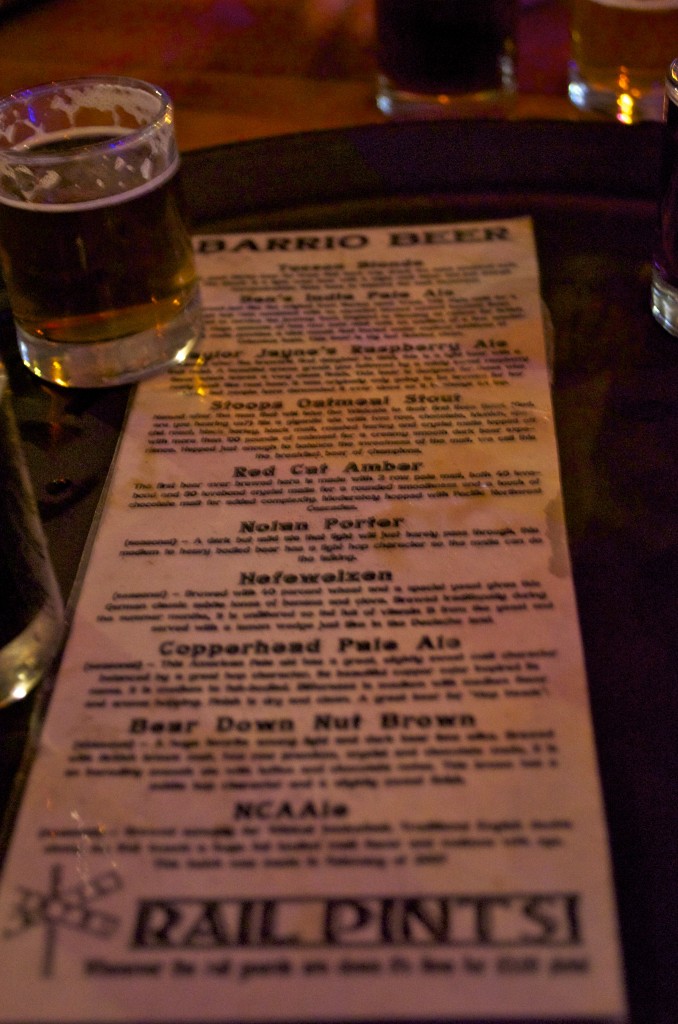 Not a fan of their Raspberry Ale that had "real raspberry flavor". Not quite sure what that's supposed to mean, but it didn't smell or taste natural. For the most part, all the other beers were good! I would've gone with their Copperhead Pale Ale if I'd gotten a pint afterwards, but as it was twelve shared samplers was more than plenty for me.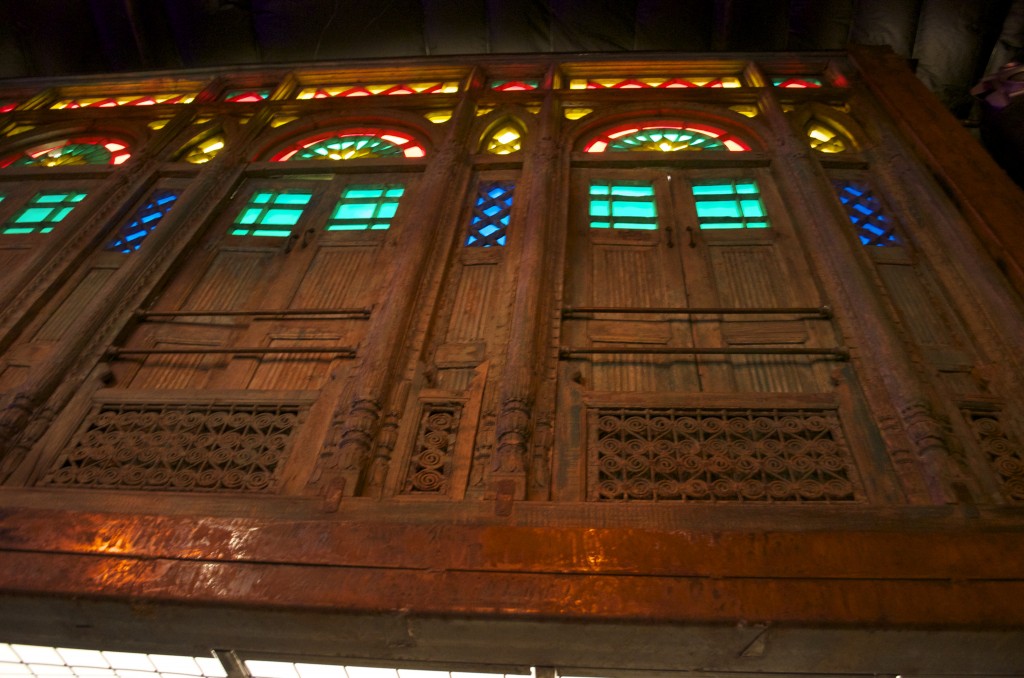 Didn't really understand the decor, but thought it was cool!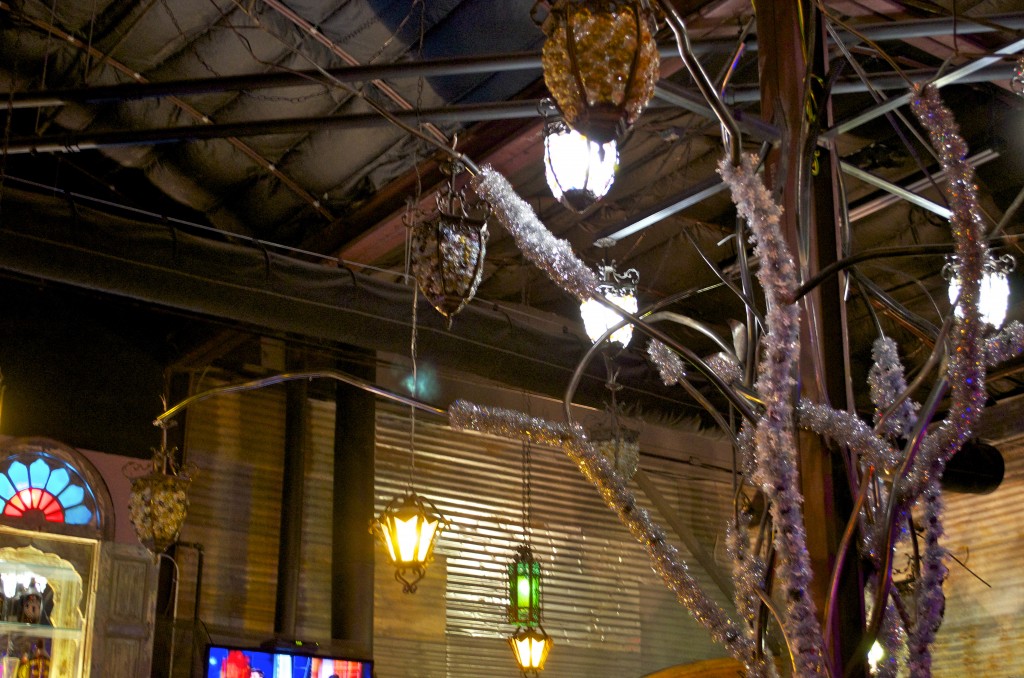 All dressed up for the holidays. Overall this is a nice place stuffed to the brim with locals and a gorgeous brewery that smelled clean and looked sparkly as all breweries that aren't in the middle of a brew should look!
I spent a long day on the road home today. We ended up taking a different highway home and I started to notice something strange…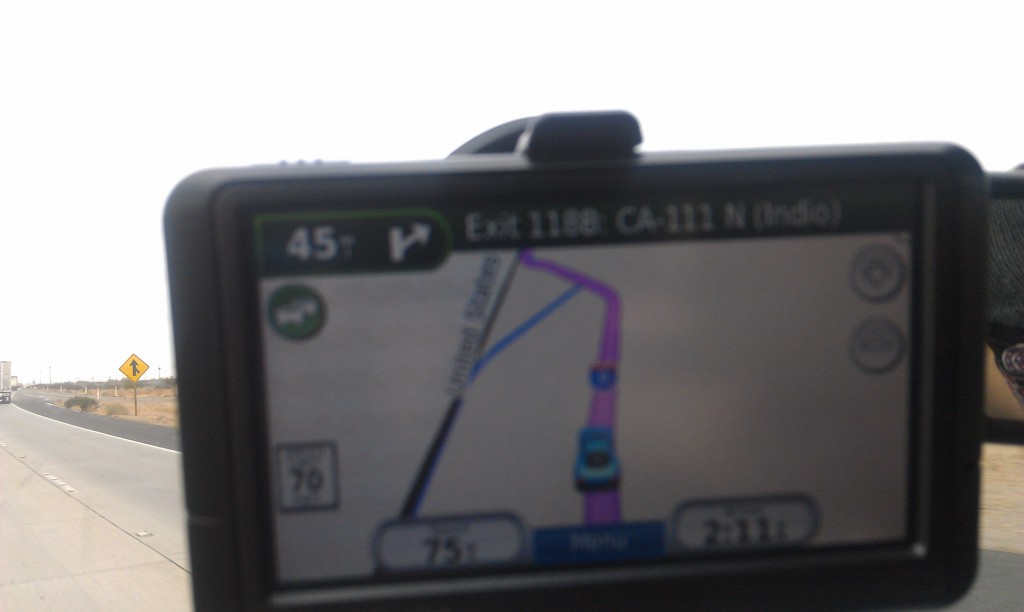 Through that blur, perhaps you can see where it says "United States". We spent a large part of the drive tracing the Mexican border.

That in the distance is the long fence that lines the southern section of the country. I had nine hours on the road being stopped by four separate border controls and fighting a downpour that made California drivers forget how to drive and spin out all across the freeways: aka a fun drive!