Last night, Enegren Brewing Company took over the taps at Dish in Thousand Oaks.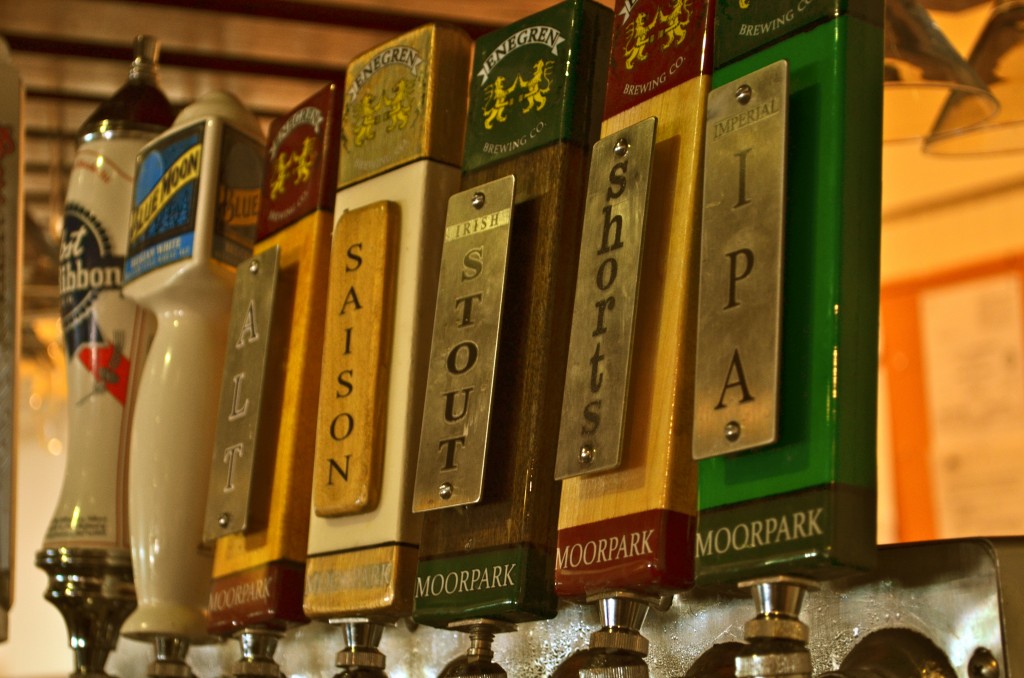 Chef Alfie had been inspired by a few of EBC's beers and decided to put together a burger pairing for Dish's weekly Monday Craft Beer and Burger Night.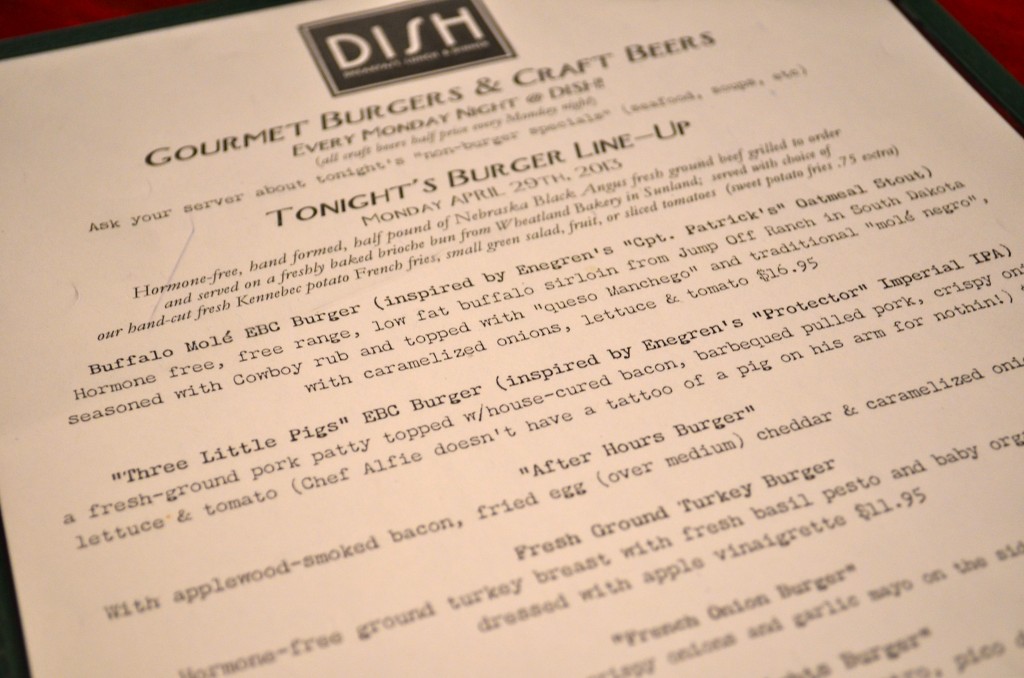 While the boys set up for the evening, I greedily studied the menu and proceeded to order each of the featured burgers.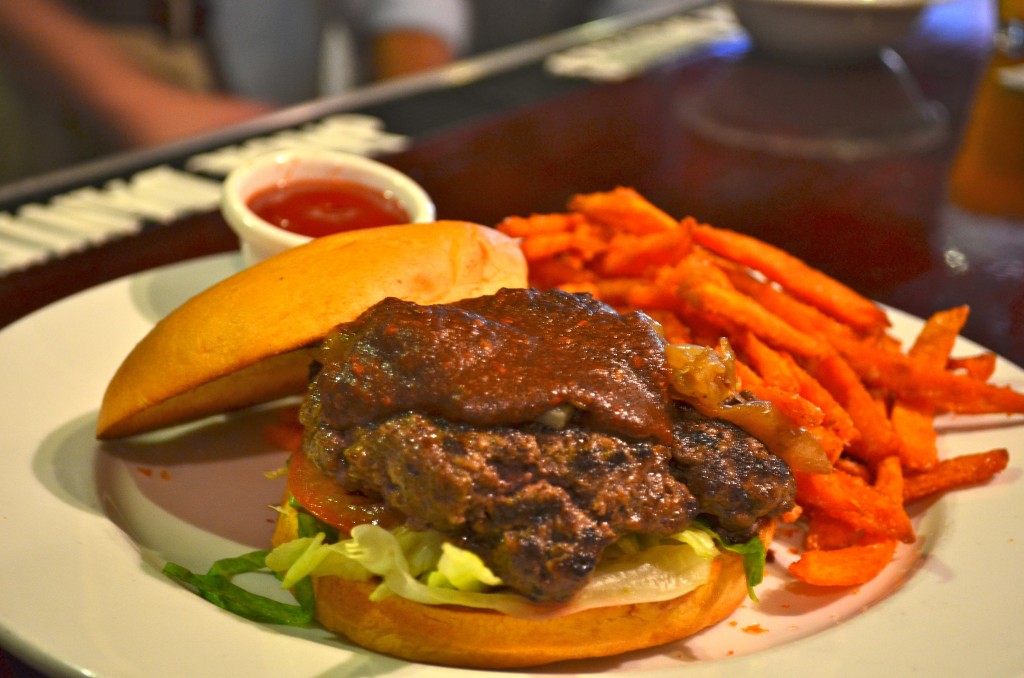 Buffalo Mole Burger, inspired by Captain Patrick's Irish Stout – A thick, juicy buffalo patty cooked perfectly to medium, topped with a savory mole sauce emanating essence of dusty cocoa, sweet onions and a delicate spice of pepper. The dry Irish stout enhanced the smokiness of the burger and brought forward the rich chocolate in the mole while taming the spice.

Three Little Pigs, inspired by Protector Imperial IPA – This burger was a little overwhelming at first. Stacked to high heaven and no knife and fork in sight…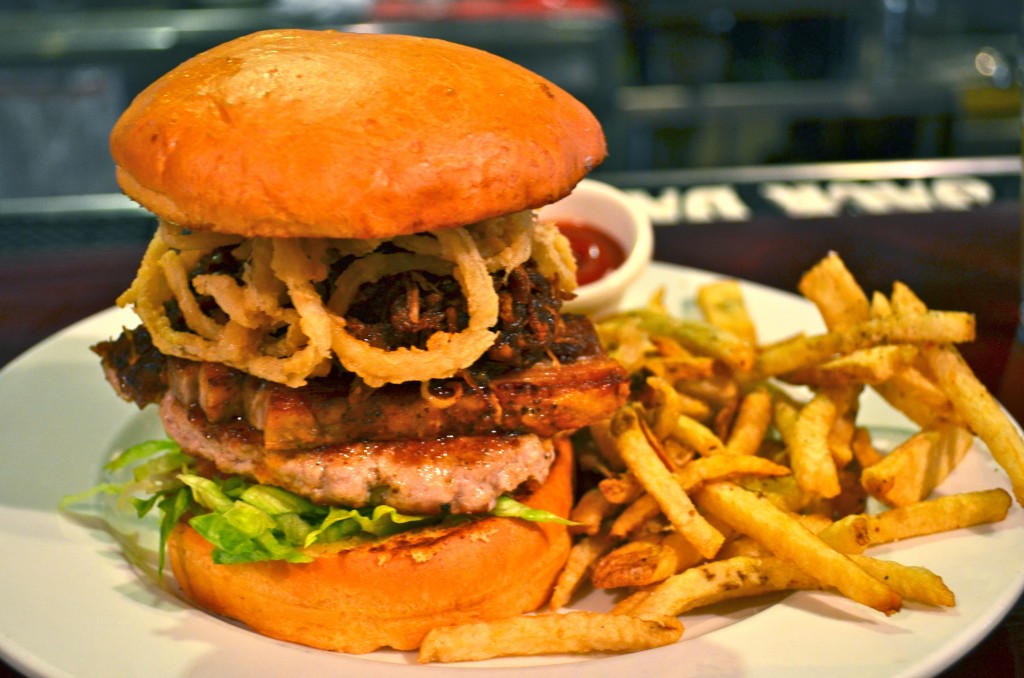 We topped it with the tender brioche bun and proceeded to compress it until it was almost short enough to take a full bite. House ground pork patty topped with the thickest bacon I've ever seen topped again with barbecue pulled pork and crispy onions. The hoppiness of the beer cut through the adiposity of the bacon while balancing out the sweetness of the barbecue sauce.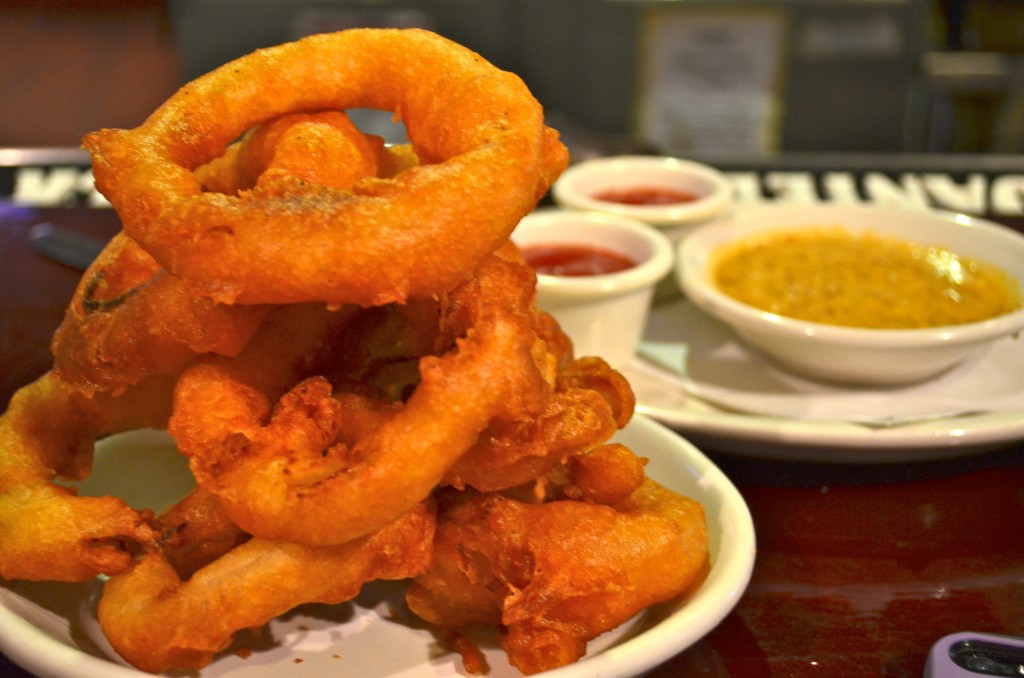 I also happened to see a new addition to the chalkboard – Onion rings coated in Golden Spur Saison batter, served with warmed zesty dijon mustard dipping sauce spiked with Golden Spur. The batter was light, flaky and piping hot. Everything was greedily consumed and copious amounts of napkins were used.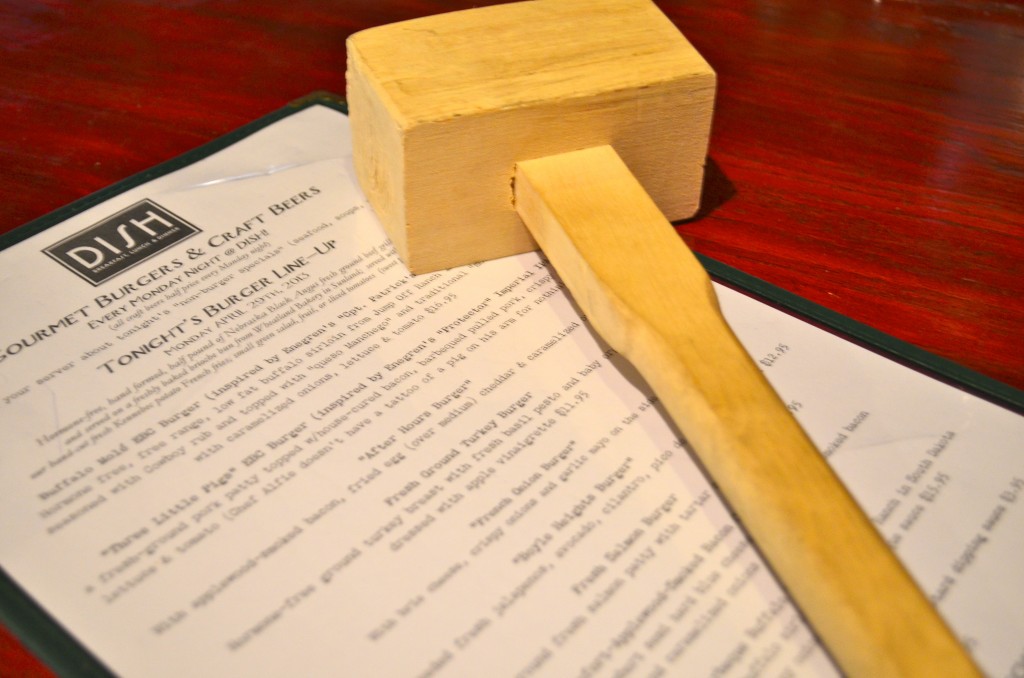 In addition to the five beers on tap, the boys brought along a cask of Vanilla Oaked Valkyrie – a favorite of the brewery regulars.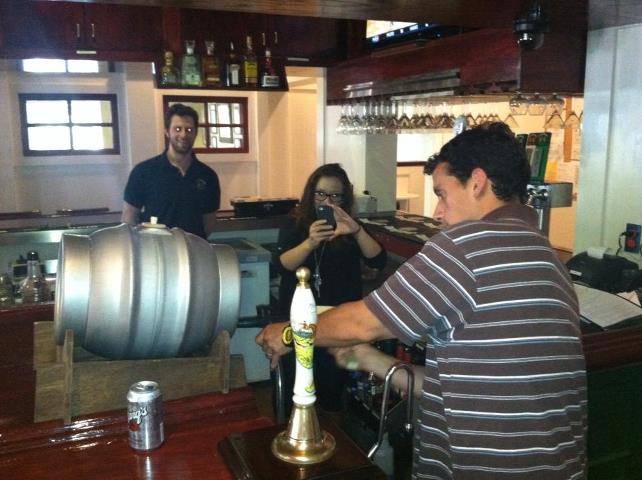 Ron of Dish tapped the keg in the early evening and we were pleased to see many glasses being sent out around the restaurant.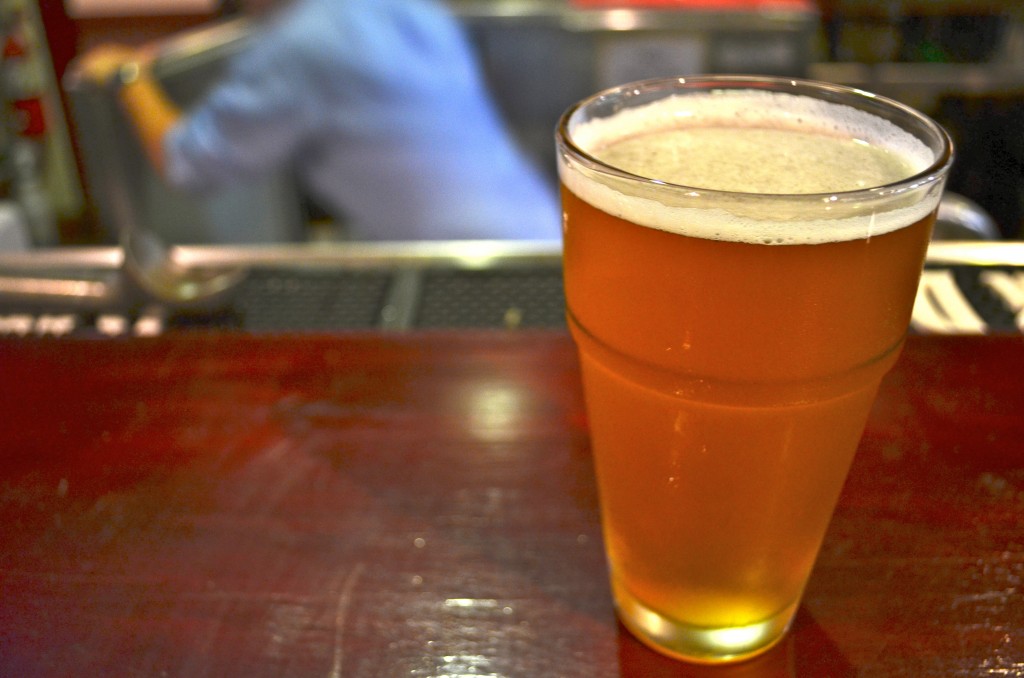 After a taster of the cask, I was designated the task of disposing of any "mispours" made by the boys. I didn't complain – gotta do what I can to help out!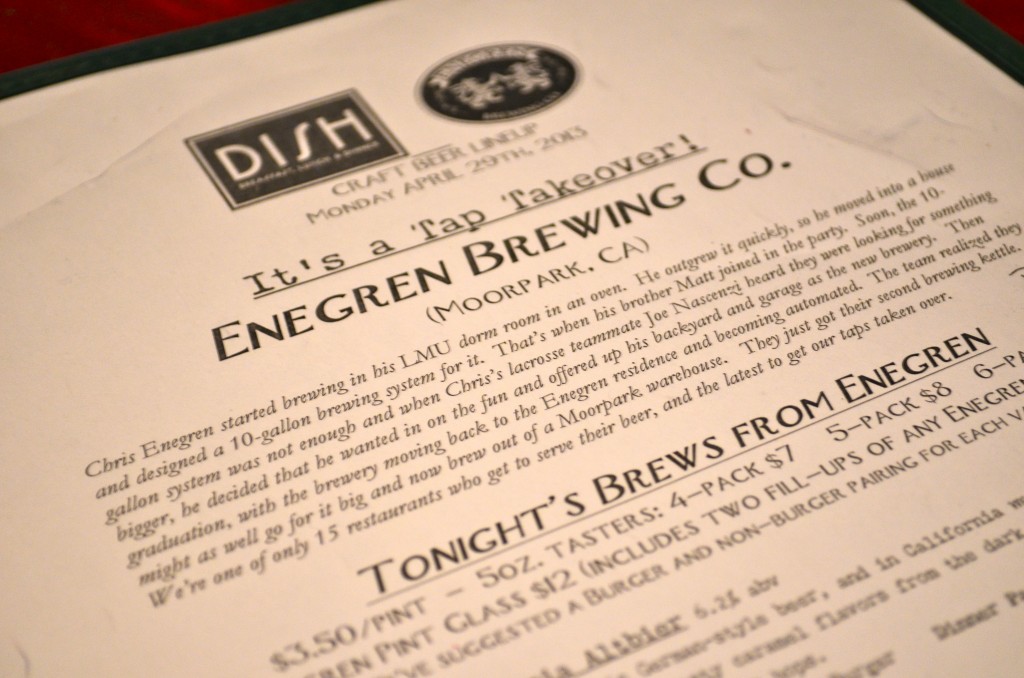 Overall it was yet another delicious night, as seems to be tradition when there's beer and food involved.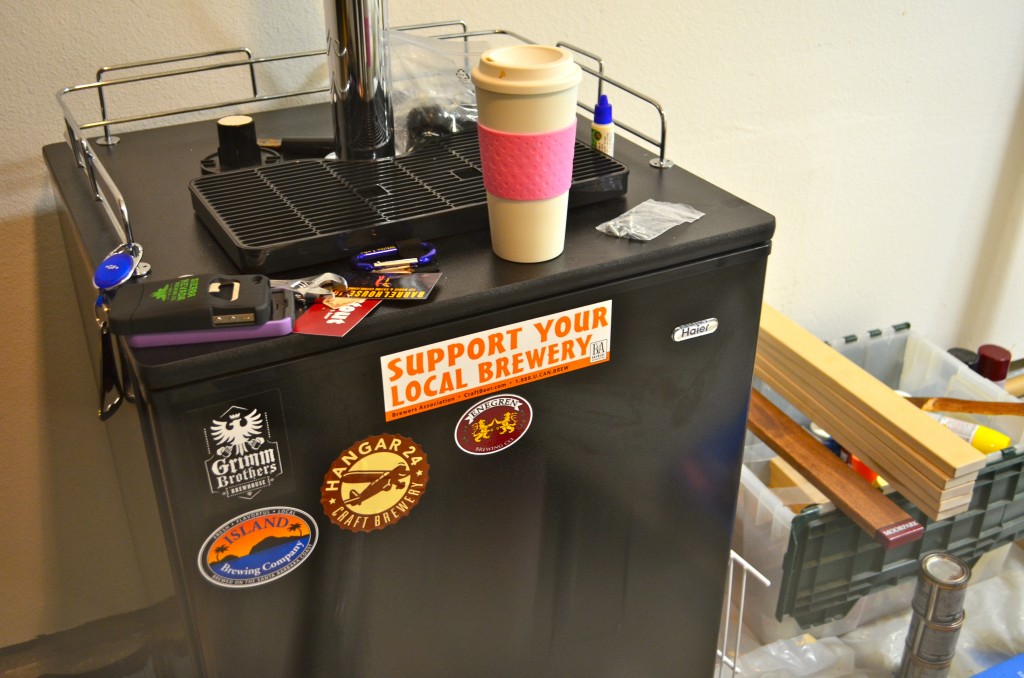 The night was almost ruined for me when my camera bag betrayed me and threw my beloved camera onto the street, cracking the lens right down the middle. While I stood in shock, hyperventilating, internally cursing and trying not to faint, Commander Matt calmed me down and showed me that the body and actual lens of the camera were fine – the protective UV cover had taken all the abuse. The above picture is proof that my lovely camera still lives. Crisis averted.
Said camera bag may be burned and replaced for its betrayal.