I was up at 4am today in order to work the Downtown Burbank Art Show. It was not worth it. Getting up at 4am is never worth it. NEVER. Not for ANYTHING. Not even for bacon that's so perfectly cooked that it simply melts in your mouth – and that's saying a lot coming from me!
The show was freezing (the thermometer hung around 48 degrees Fahrenheit for the majority of the day) and it promises to be colder AND rainy tomorrey! Oh joy.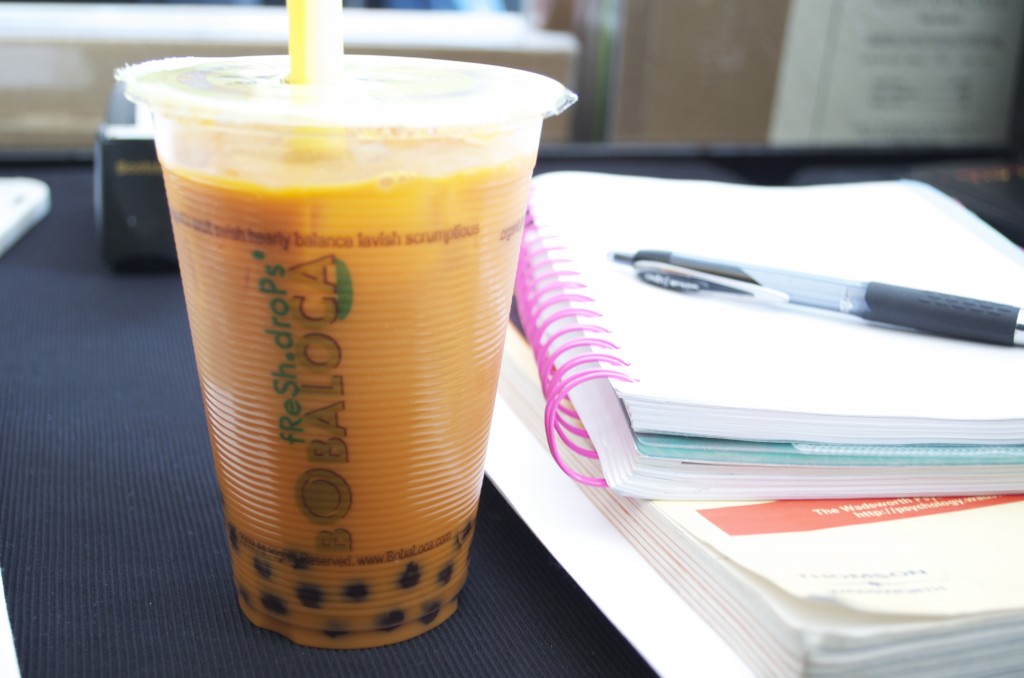 Looking back on this, I guess getting an iced Thai tea with boba probably wasn't the smartest choice for trying to stay warm. I spent the day shivering and studying. After the show, I headed over to Enegren Brewing to help close the tap room since they had a brew day and were surely overwhelmed with busyness and important brew stuffs.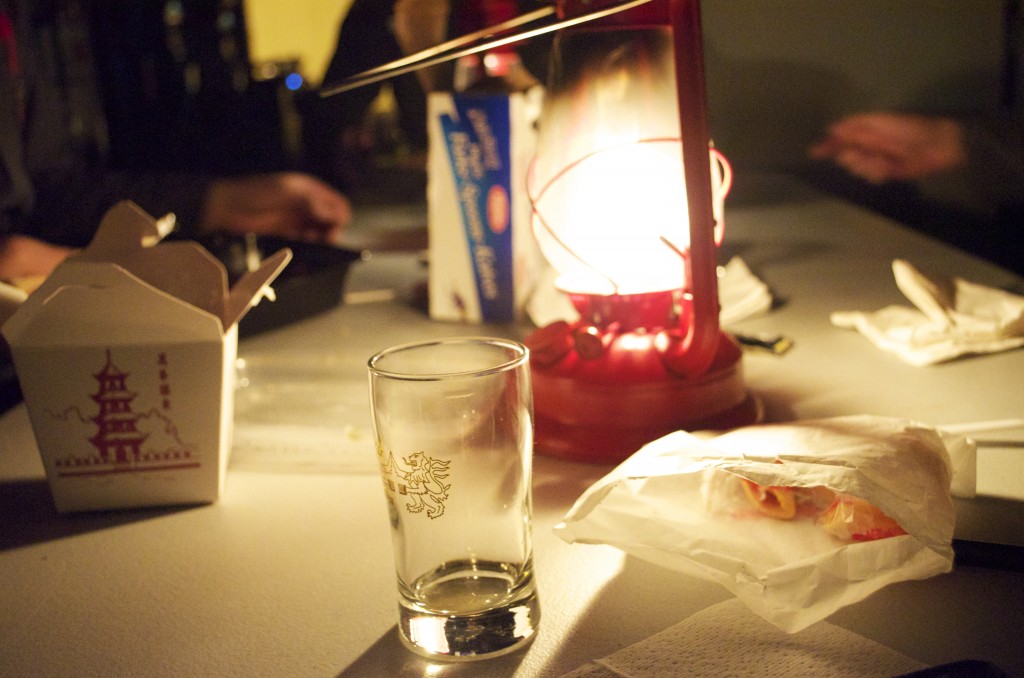 There was lots of work to be done. Lanterns were lit, Chinese food was consumed.

I'm glad I was there to help out and make the brew day a little easier… In other news, thanks for the free meal and entertainment, guys!
I'm going to pass out now and sleep in an extra hour! And then I'm going to work in the rain all day after church. That should be fun…
Disclaimer: Any boring, incoherent wording on this page has been because of extreme sleep deprivation. Becki is not responsible for the dull title or the lack of images. Please use Bites 'n Brews responsibly.