I celebrated the acceptance of my new job with a very special beer – FiftyFifty Eclipse Elijah Craig 12 Imperial Stout. This beer is one of my all-time favorites. This rich, chewy, beer has been aged for six months in a 12 year-old oak bourbon barrel and absorbed an intense bourbon flavor, full of toasty hints of coconut and chocolate.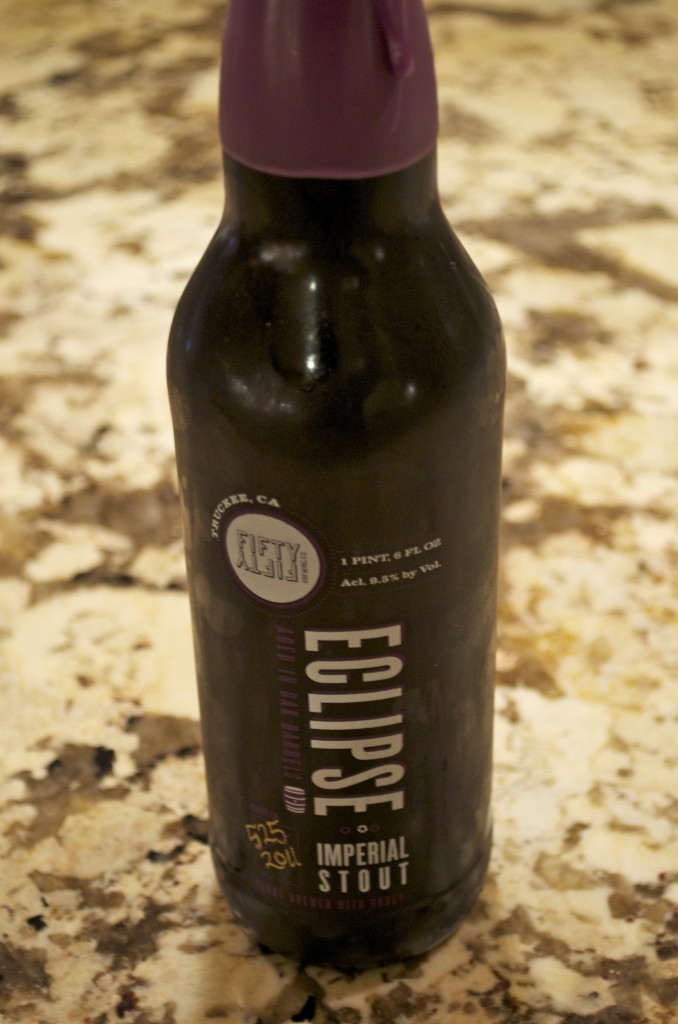 I have Commander Matt to thank for surprising me with this celebratory bottle after developing a massive crush on it at a tasting months ago at Wades Wines. Honestly, one of my top ten favorite beers ever! I want more…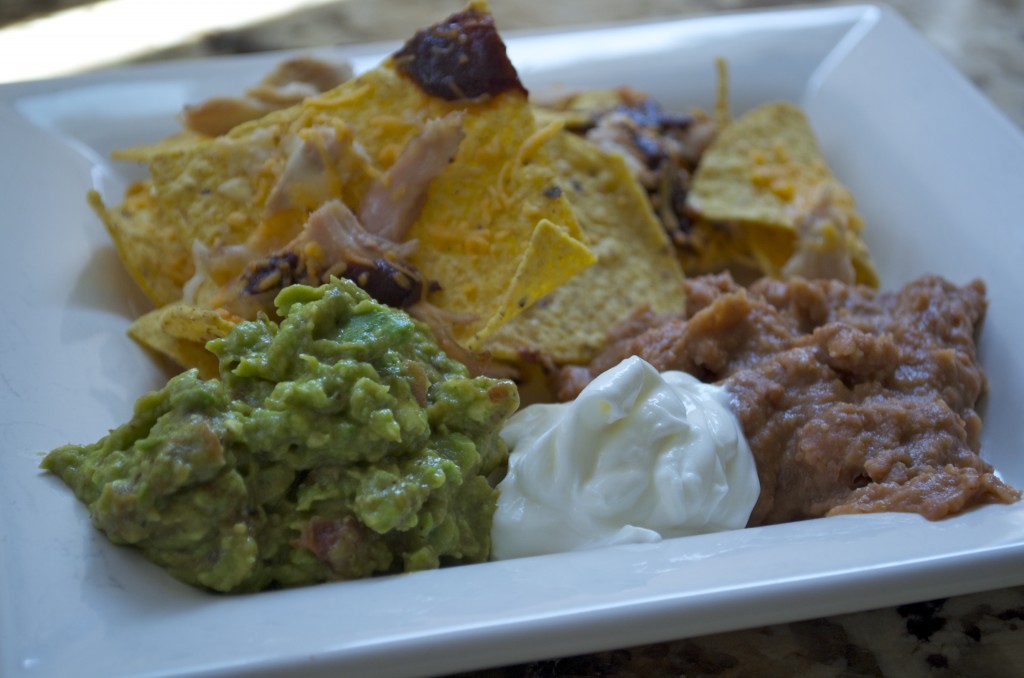 In preparing to move, the fridge has slowly been cleared out. My latest meals have been random selections of whatever is found hidden within the cabinets and the depths of the fridge. Barbecue chicken nachos, anyone?
Today was the first day of my job! Sorry for the lack of pictures – apparently when you're hefting 350lbs of grain (out of 750lbs for the entire batch) to mill, mashing in, setting the protein rest temps, sparging, boiling, adding hops, whirlpooling, sanitizing fermentors and transferring beer into said fermentor, there isn't much time to whip out the camera.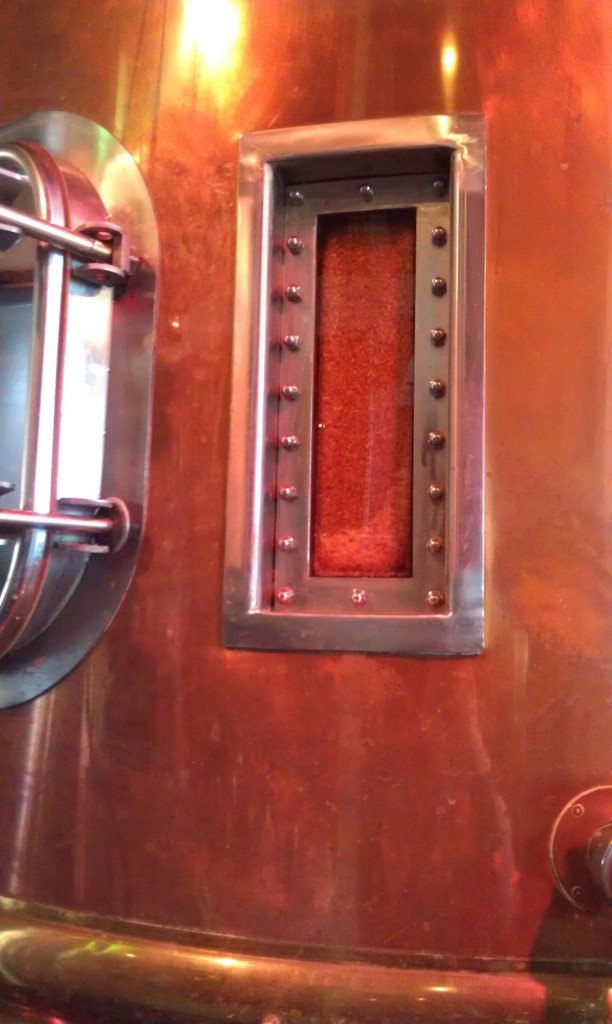 The phone camera will have to suffice. This is the mash during one of the rests.

This is the grain post-sparging. Yeah, that's about all I got. Except for…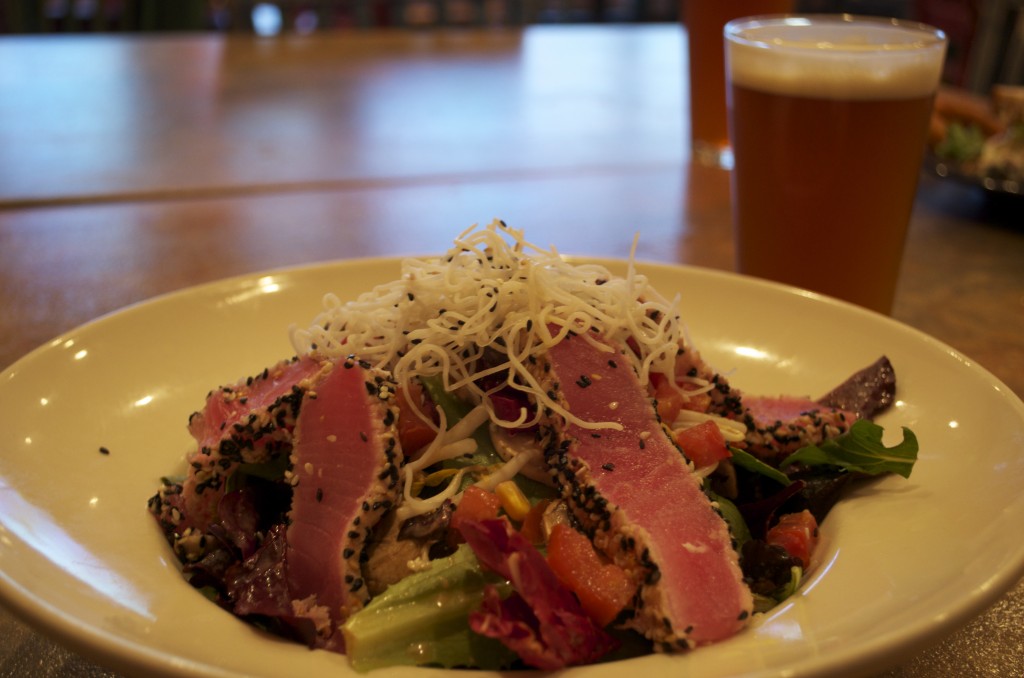 LUNCH! Seared Ahi tuna on top of mixed greens, fresh tomatoes and mushrooms, tossed in a sesame vinaigrette. Oh yes, and a Wolf Pack Pale Ale to pair. Gotta support and rep my new company!
I spent the evening moving some of my stuff into my new place. Now I'm exhausted and need to pass out so I can wake up tomorrey and do more brewery work! I'm so ridiculously happy!