Nineteen days ago, something astronomically amazing and delicious opened up in Studio City.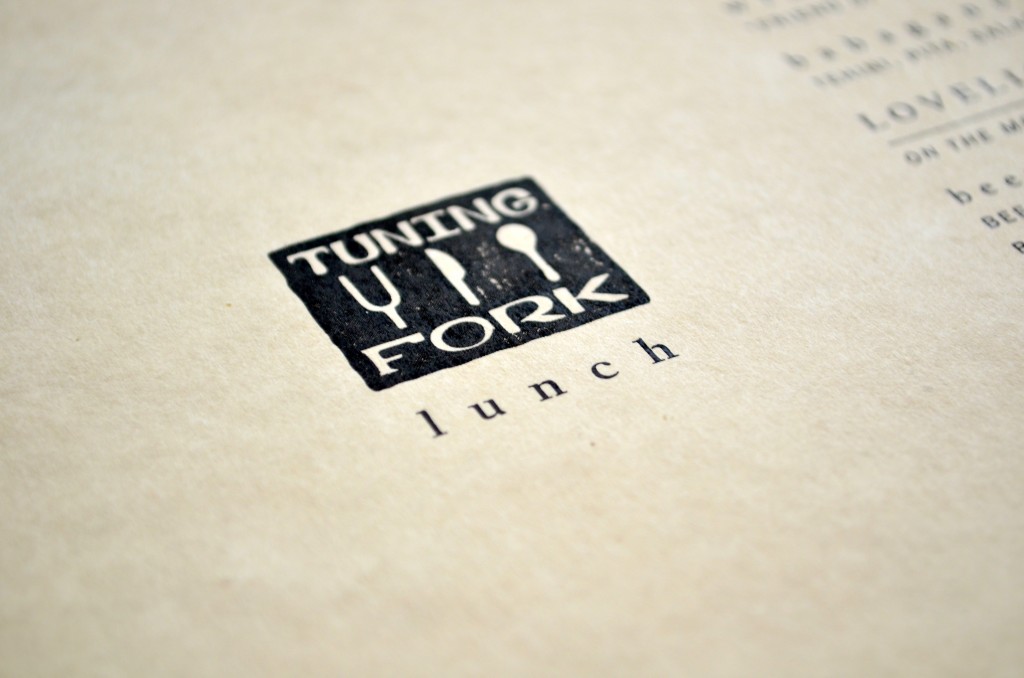 Tuning Fork is a brand new gastropub located off of Laurel Canyon Blvd and Ventura Place. I was blessed with the opportunity to get in there about a month ago to give a beer education and pairing class to the staff, and was able to make it in to try even more off the menu.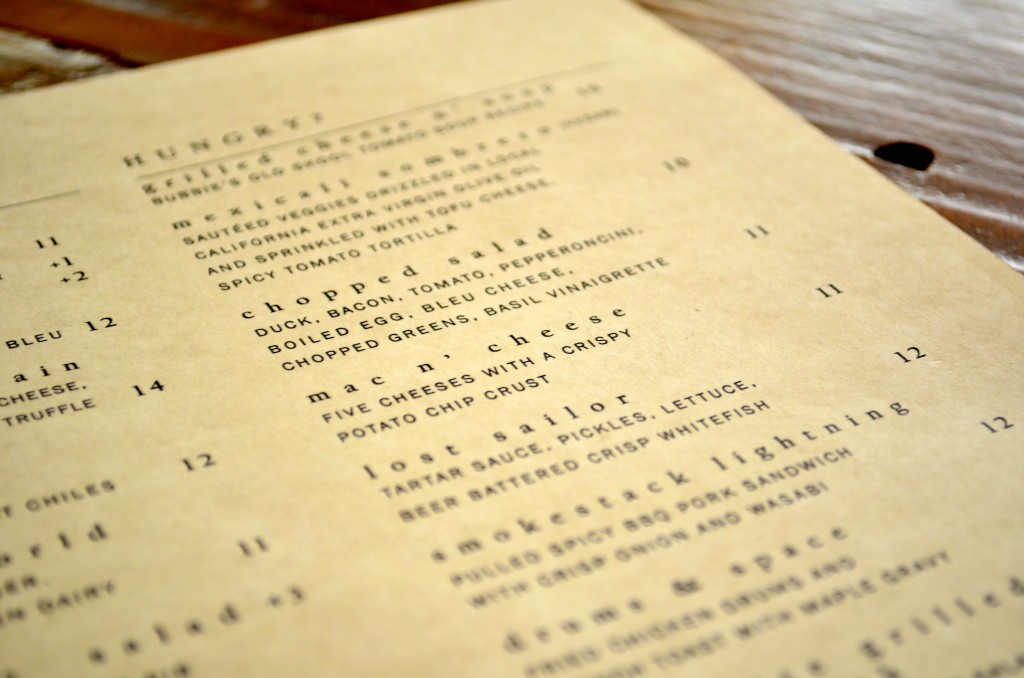 Everything I was able to sample last time was mind-blowing…

Unfortunately Fortunately, I wasn't allowed to order off the menu. Chef Marc, who is absolutely insane and a complete genius, saw me come in, ran over to me and said, "Don't touch that menu. I'm making your meal."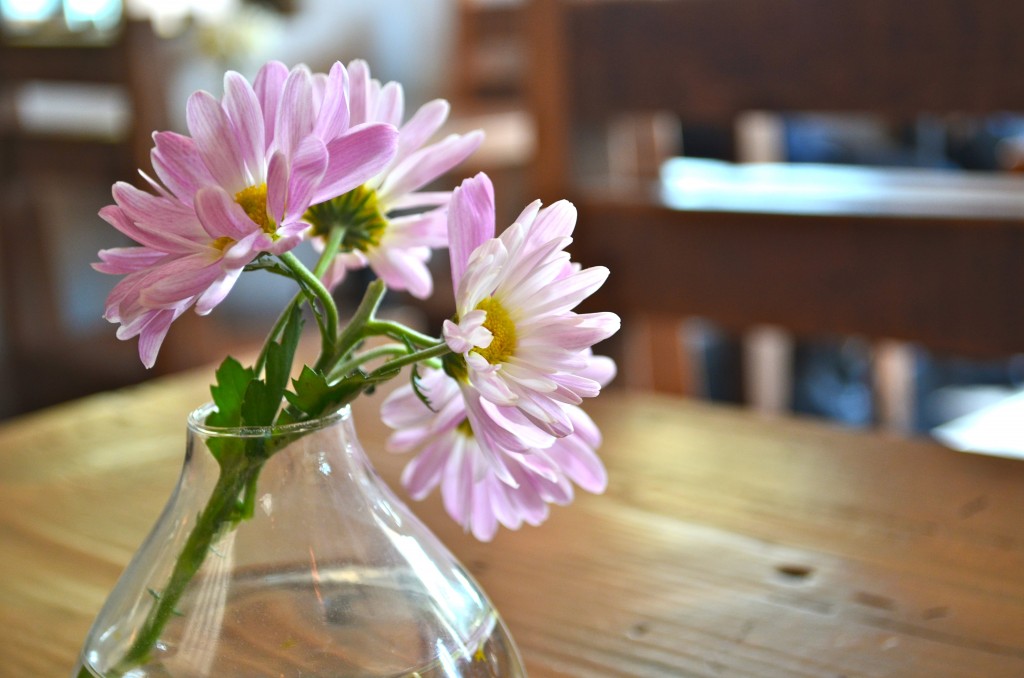 You never argue with Chef Marc.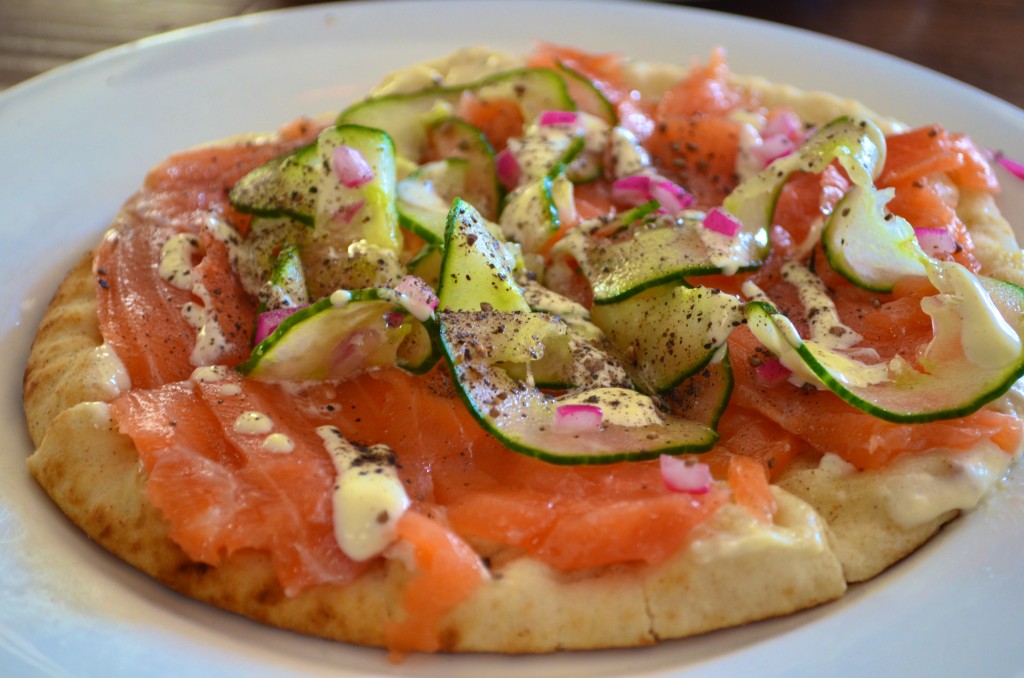 First out came the Water – flatbread with salmon, housemade horseradish creme fraiche, spiraled cucumber and red onion. I'm not a fan of raw salmon, lox or any other name you can give it, but I could not stop eating this. I can actually say that I am now a fan of raw salmon…on this flatbread…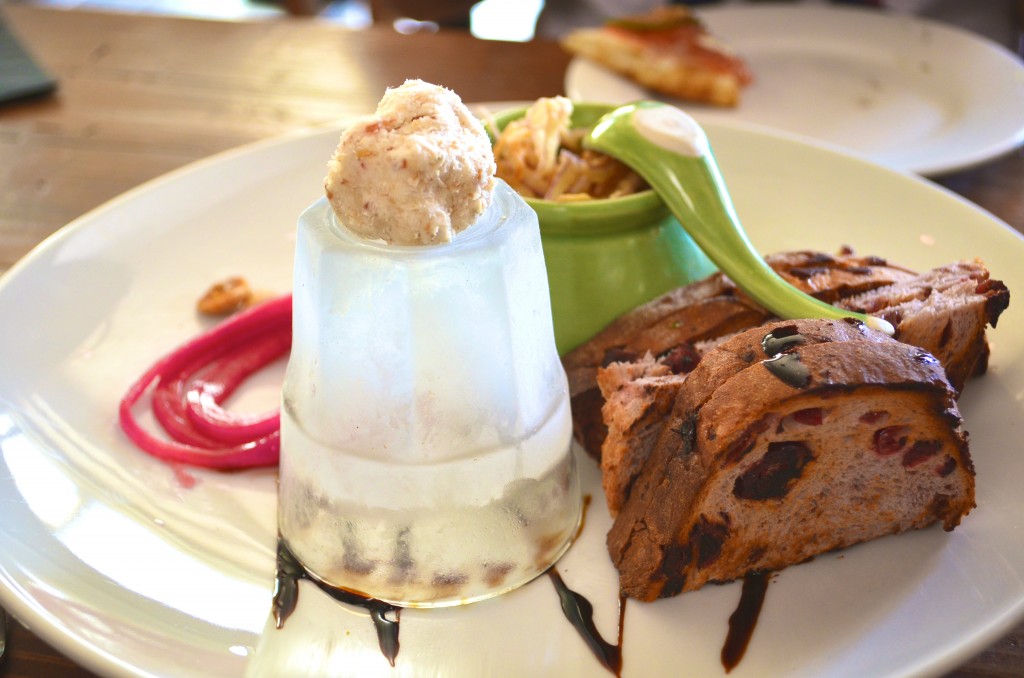 Duck and goose Foie Gras served with crispy fried onions, cranberry bread, candied almonds, dried grapes, pickled red onion and sour cream and bacon ice cream. Seriously. Combine a piece of everything and prepare to be sent off to another world. Again, I'm not a fan of liver at all, but this dish was mind-boggling and so beautifully presented. At this point, I was getting quite overstuffed… Luckily, I had a friend join me to help finish of the rest that was yet to come.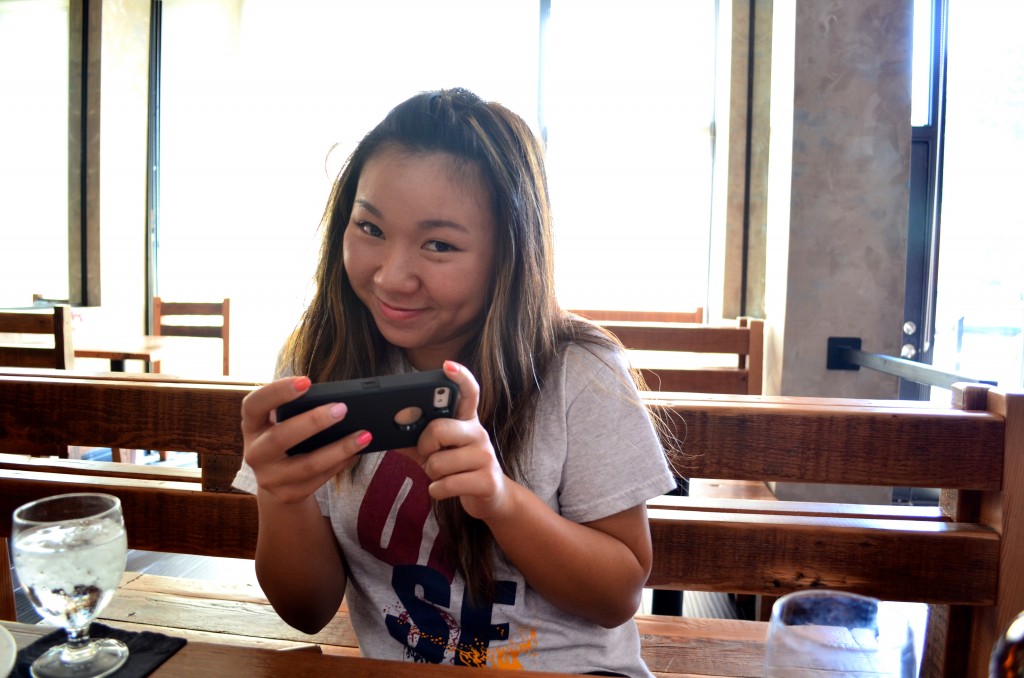 Our producer from Summer Campbell, Jenny! Luckily, like me, she's willing to try anything and be told what to eat by a mad/genius chef.

After the Foie Gras came our palate cleanser – pickled melon and cucumber. So simple, yet so unique and utterly delectable.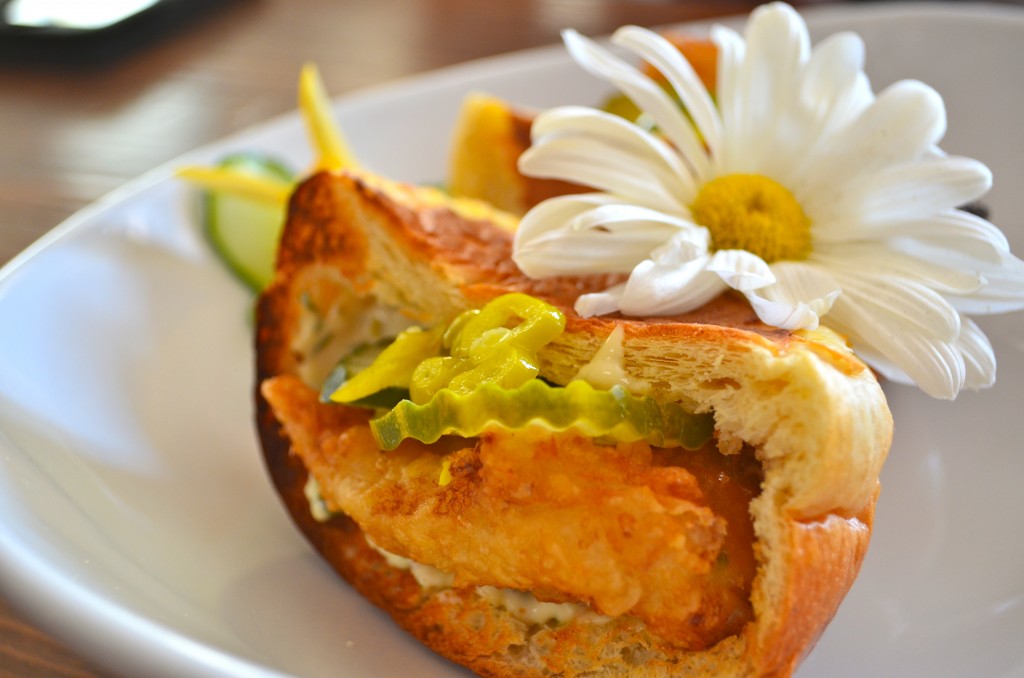 This was followed by the Lost Sailor – beer battered whitefish, fresh tartar sauce, pickles and pepperoncini all wrapped up in a soft brioche roll. Crisp, light and flaky with nice acidity from the pickles cutting through the creamy tartar sauce. All of this was balanced by a Lagunitas Hop Stoopid thanks to a wonderful pairing suggestion by our waitress.
At this point, I couldn't fit anymore in.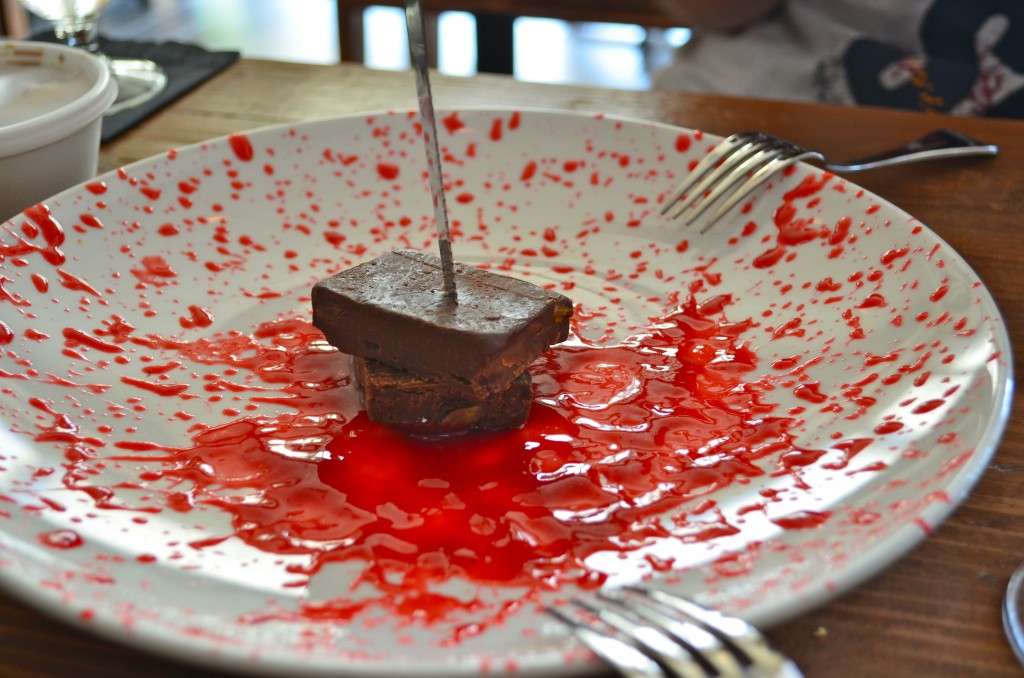 So Chef Marc brought out the big guns – Death by Chocolate. Rich pieces of fudge studded with raisins and splattered with housemade raspberry sauce, artistically served with a huge steak knife piercing through. This dish is rich and filling without being overly sweet, but the presentation alone makes it worth the order.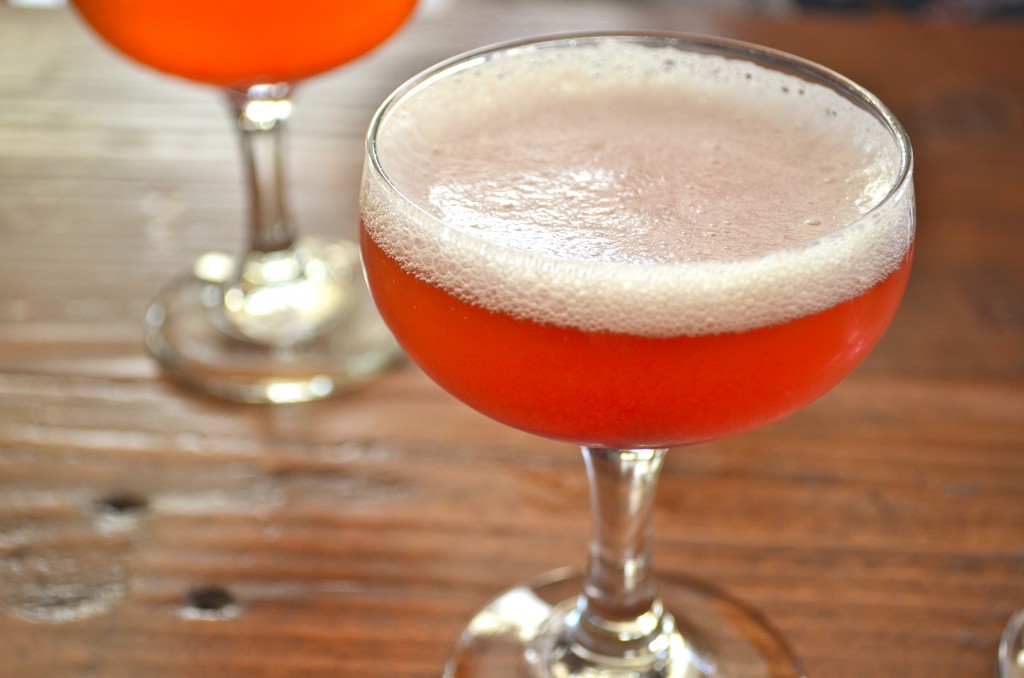 Our meal was capped with a blend of raspberry syrup and The Bruery's Mischief Belgian strong pale ale. High carbonation and a dry finish scrubs the palate clean while the light sweetness of the raspberry syrup helps you reminisce the last breath of the Death by Chocolate.
I'll be back for another forced order by Chef Marc as soon as I possibly can! As for now, Happy Easter to you all! I'm headed to Boston on Monday for training at the Samuel Adams Brewery! Plenty of pictures to come!