On Friday the parental unit and myself went up to Fraser, Colorado for a nice long weekend getaway.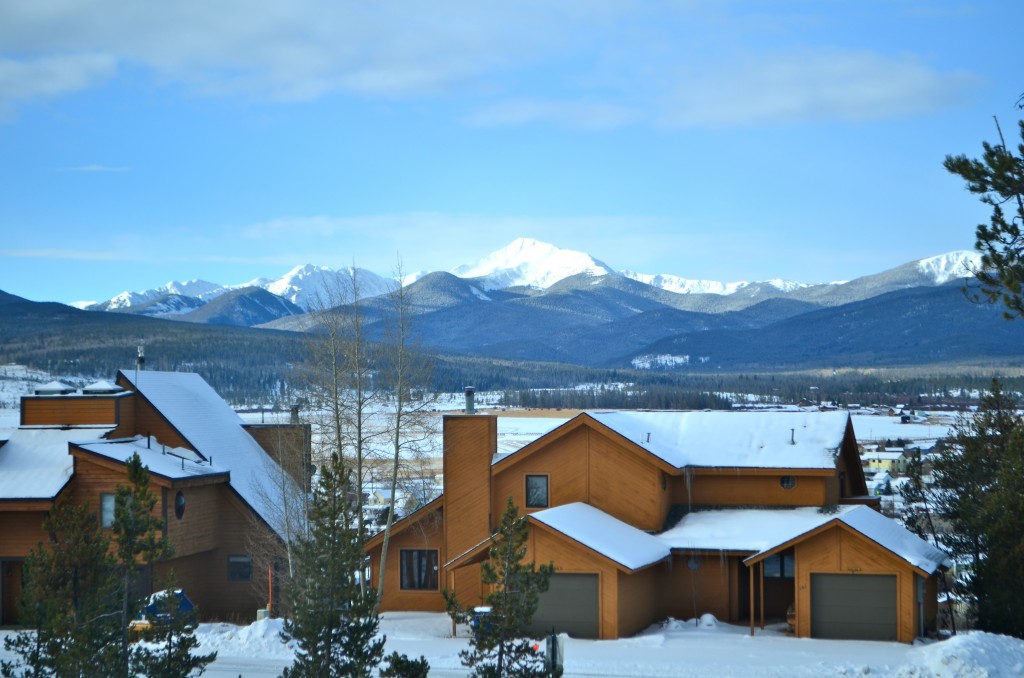 Stunning views from our cozy little cabin. The temperature ended up hanging around between 20-32 degrees Fahrenheit the entire time.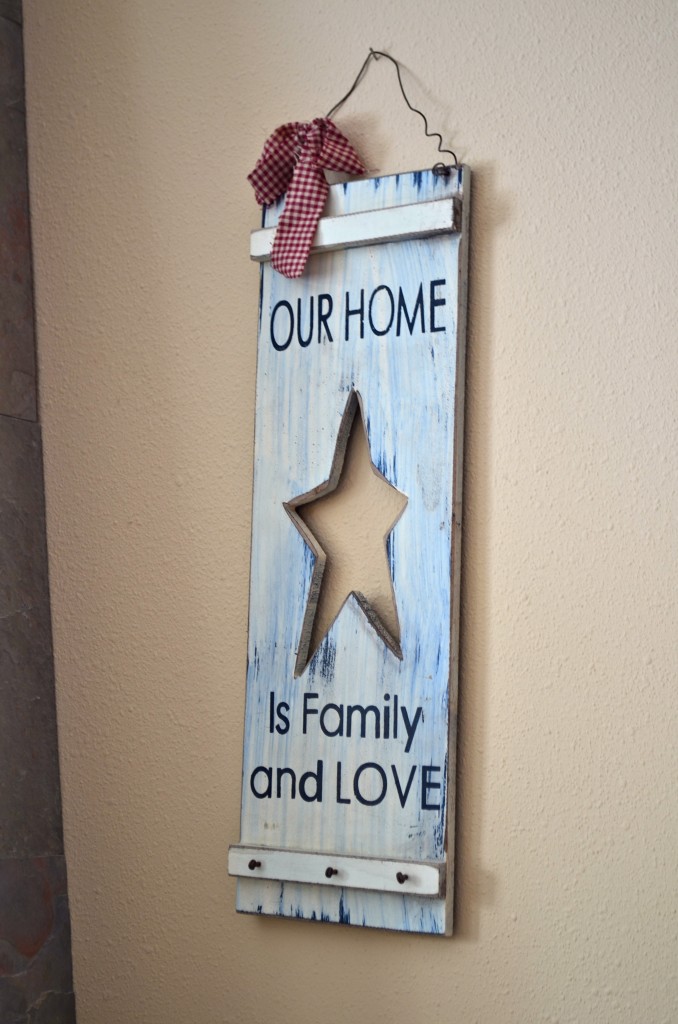 I don't think the fireplace turned off for longer than five minutes the entire weekend. It was chilly! On Friday night we went out to find a place to warm up and stuff ourselves.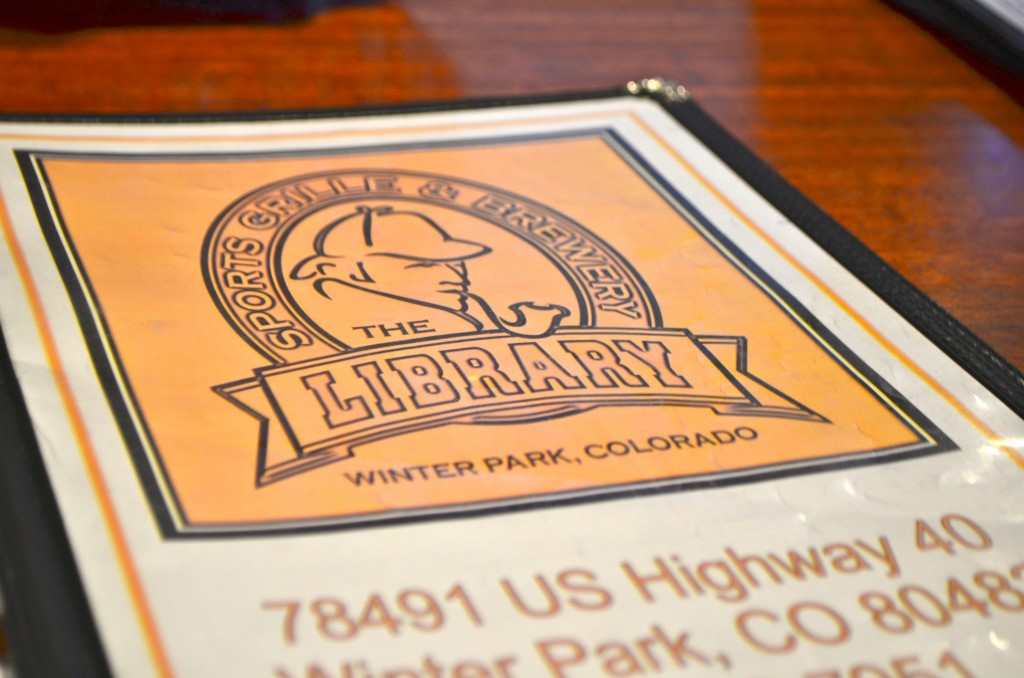 The Library Sports Grille and Brewery is a brewery (durr) in Winter Park, right down the street from Fraser.

The pub has seating that overlooks the little 5bbl system. I obviously chose that seating.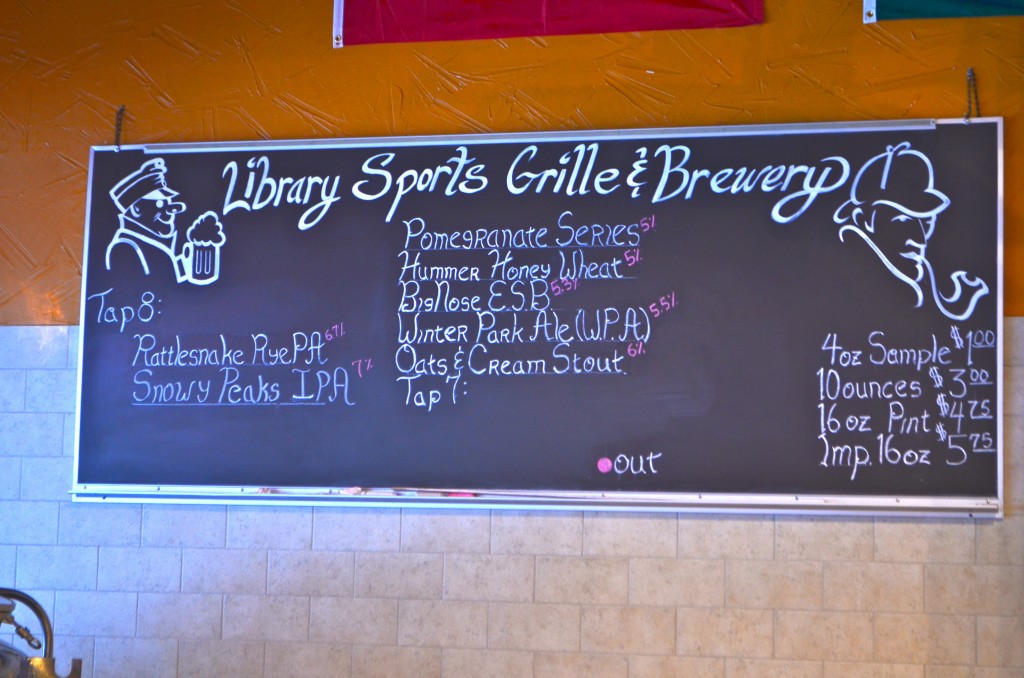 They have seven beers on tap, so we ordered a flight.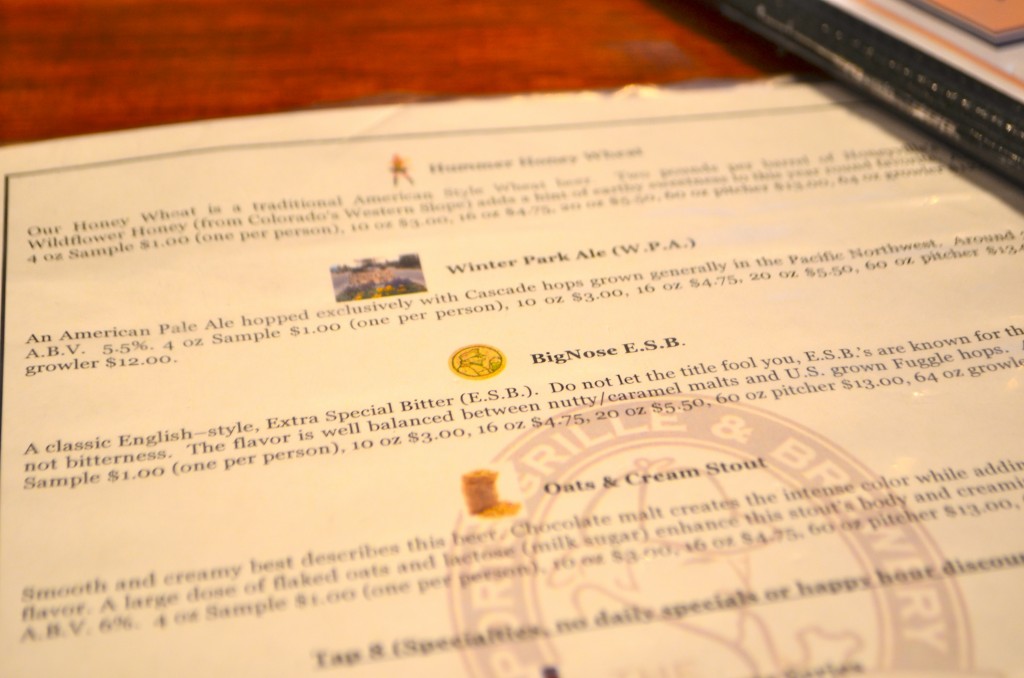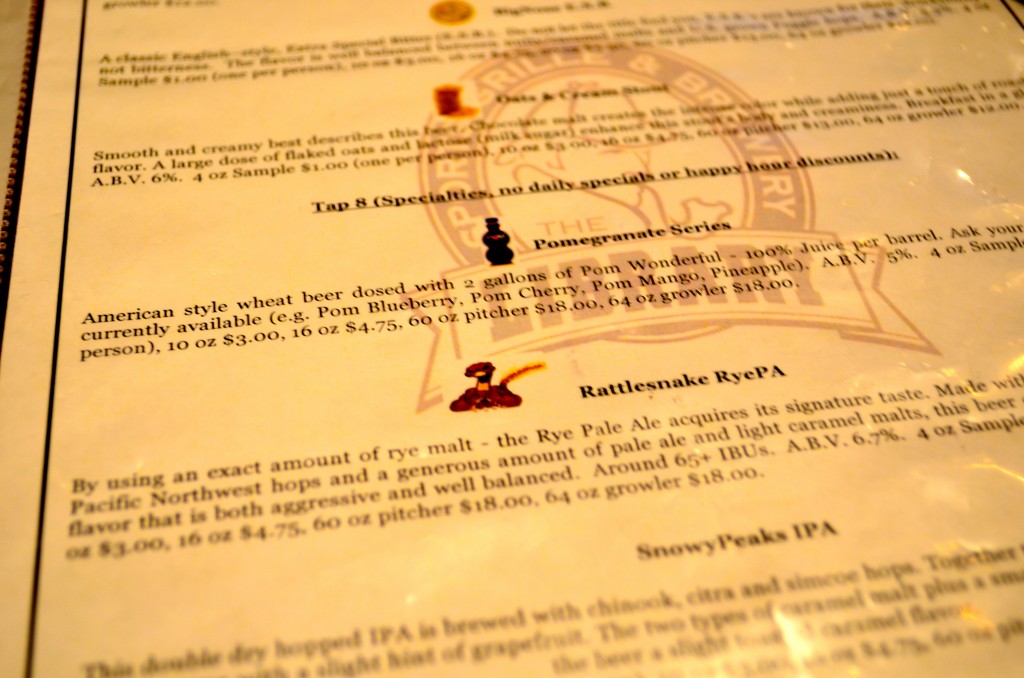 My personal favorite was the Big Nose ESB – malty, clean and simple. Sometimes you just need a straight forward beer.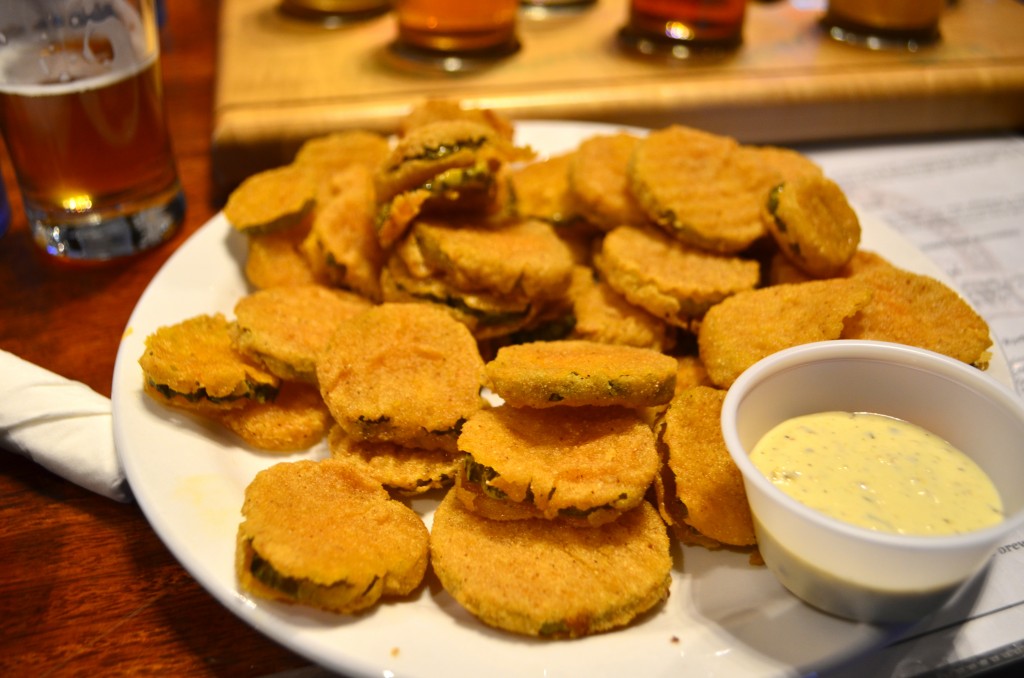 Sometimes you also need fried pickles. I tried fried pickles for the first time a few years ago at my brother's wedding rehearsal dinner at Coopersmith's in Fort Collins and fell in love! Since then I've always preferred fried pickle spears, but these worked out just fine as well – especially with the spicy dill aioli they came with. Drooool.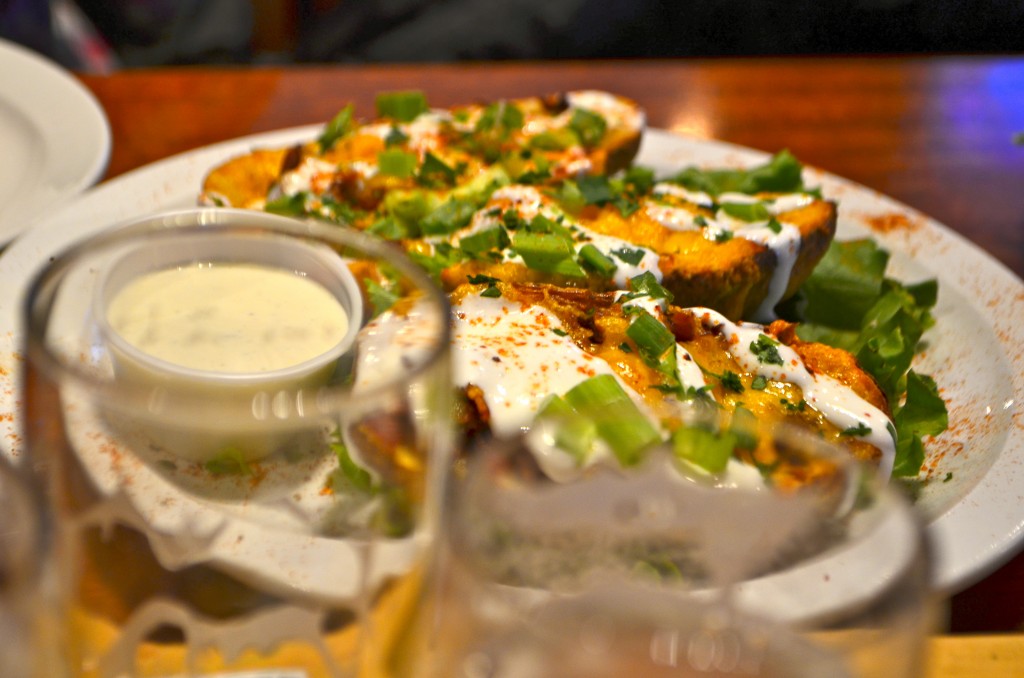 We also got potato skins stuffed with smoky bacon and overloaded with cheddar cheese. Droooool again.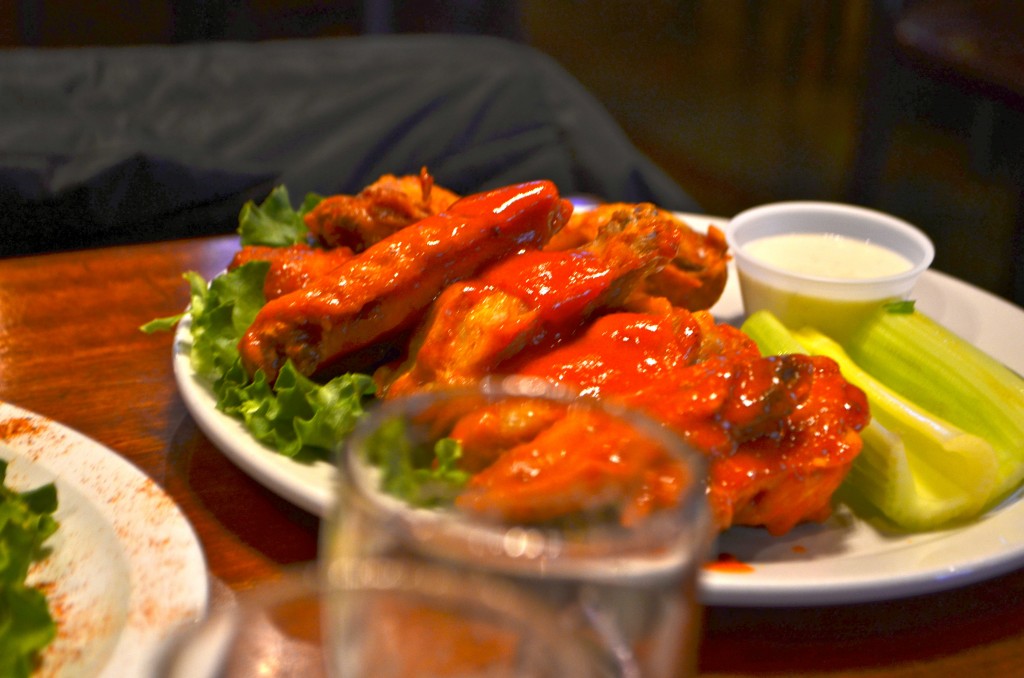 Those pickle chips and potato skins were accompanied by the hottest wings in the universe. Or at least the hottest wings in Winter Park. I had two of these and had to raise a white flag in surrender.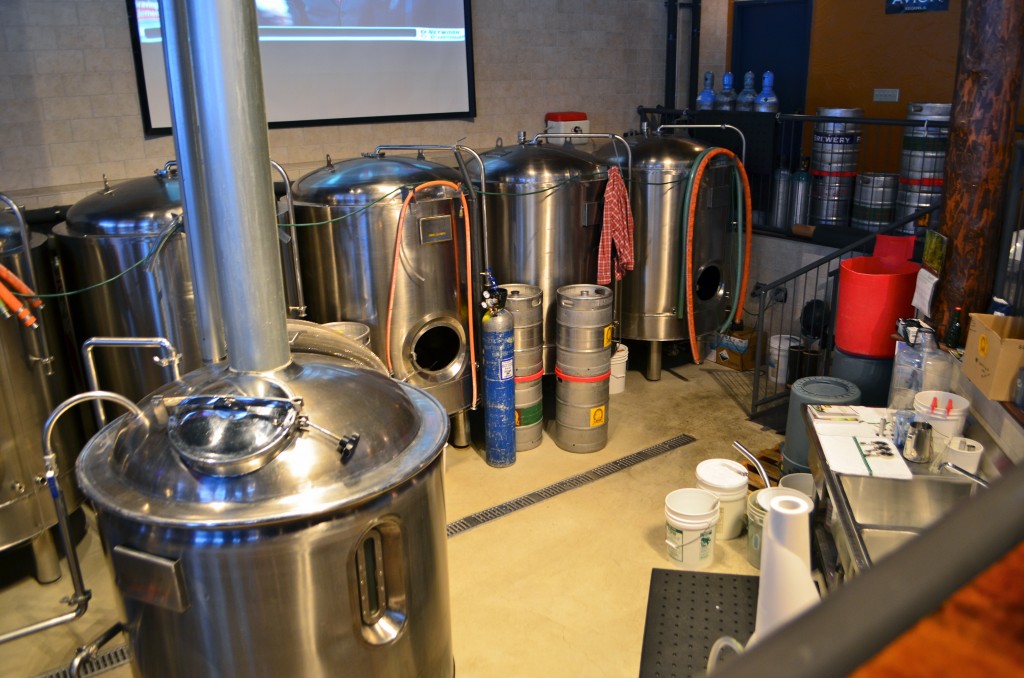 We returned to the cabin, restarted the fire and relaxed with a growler of Loveland Aleworks Robust Porter and a movie.
The rest of the weekend was taken up by exploring the local lakes and small towns, and we finally made it into Cheeky Monk – a Belgian beer bar located in the middle of Winter Park Ski Resort.

They had a pretty nice selection of draught beers. I'm assuming that the Denver location probably has more because distribution is easier, but I was happy!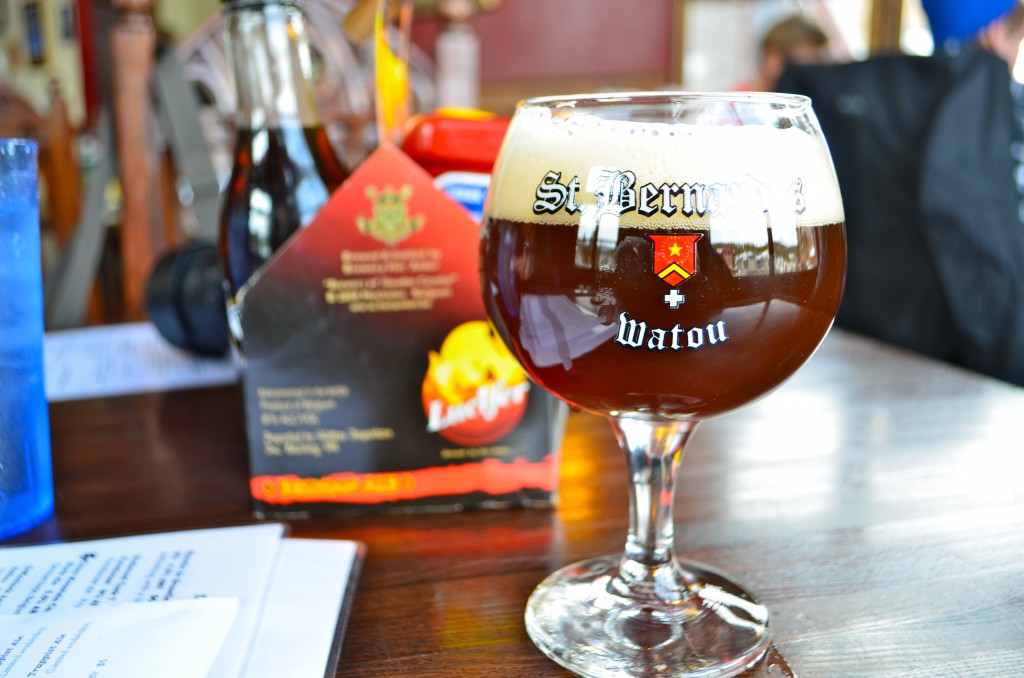 My pops got St. Bernardus Abt. 12 – notes of raisin and molasses with a nice warming sensation from the alcohol. Just what he needed for the freezing day.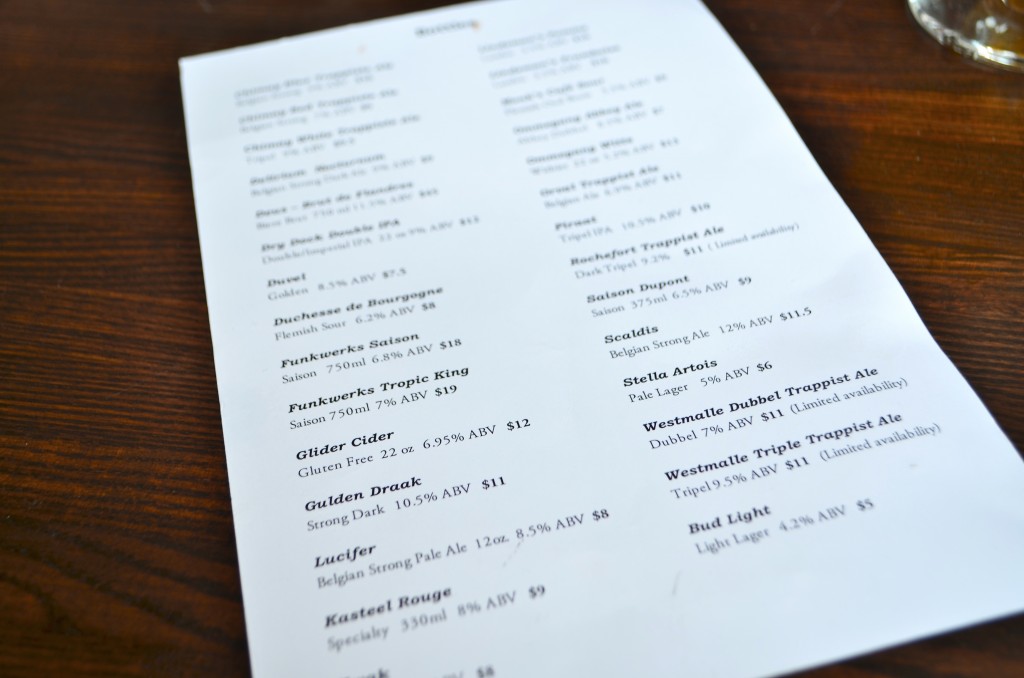 I perused the bottle list for a while, wiping the drool from the list before it could smudge the ink and finally settled on a nice, crisp Bud Light.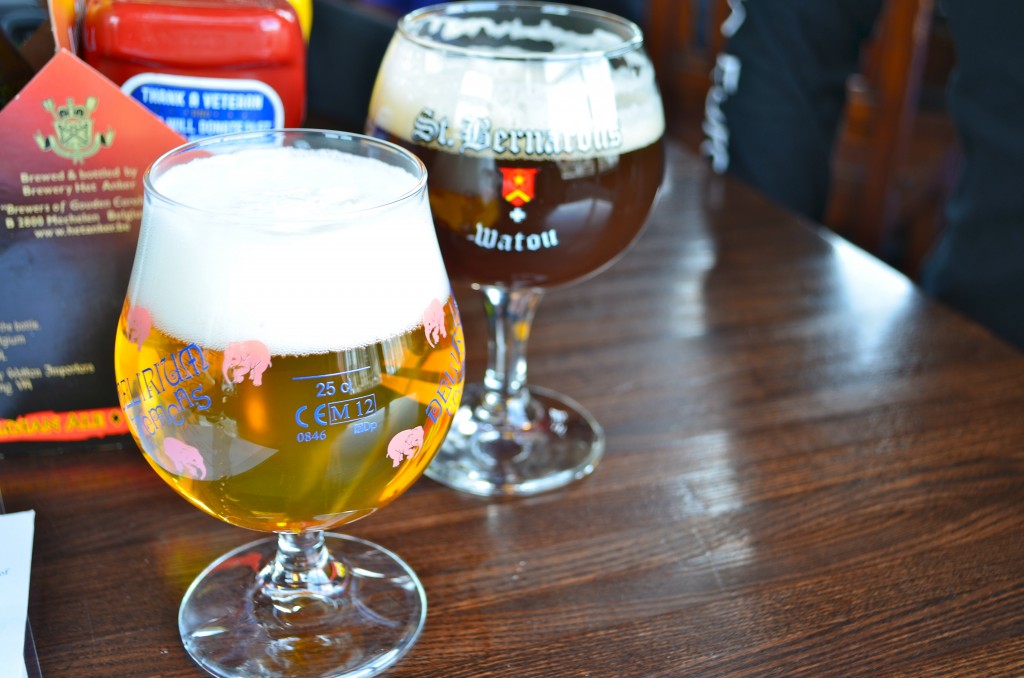 I'm beyond joking! I went for Delirium Tremens Golden Strong – spicy with hints of white pepper and an extremely dry ending. Truly a beautiful beer.

When we got back to the cabin it started to snow, so we turned on the fire (again) and enjoyed the misty view.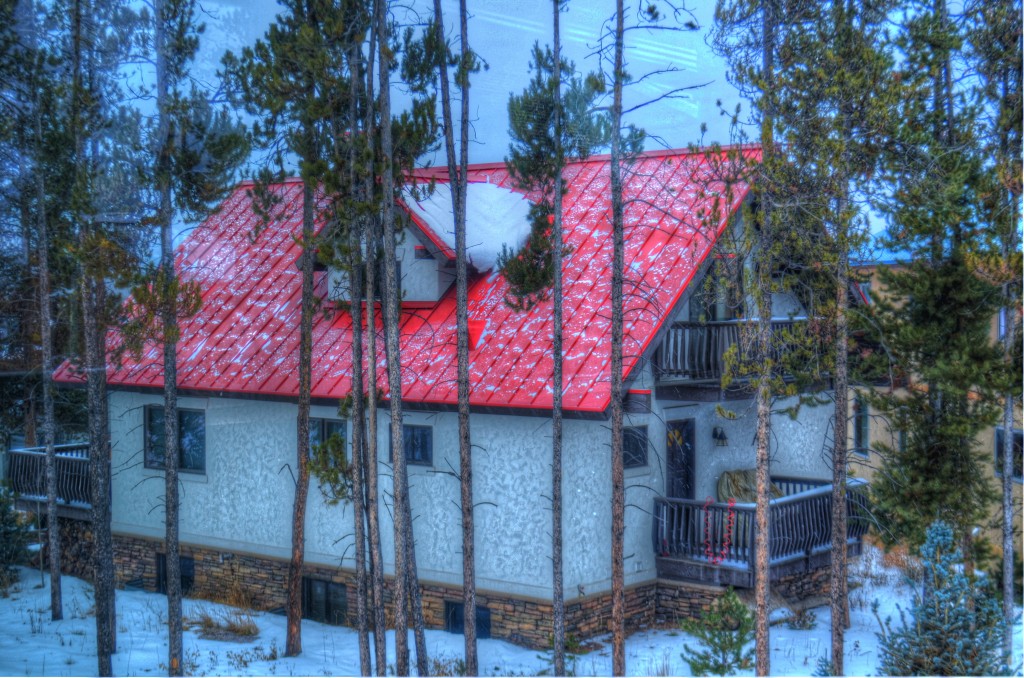 Sometimes you just need a quick getaway/vacation. I feel so blessed that we're only two hours away from such a nice, quiet town like Fraser (which everyone calls Freezer thanks to the low temperatures, apparently).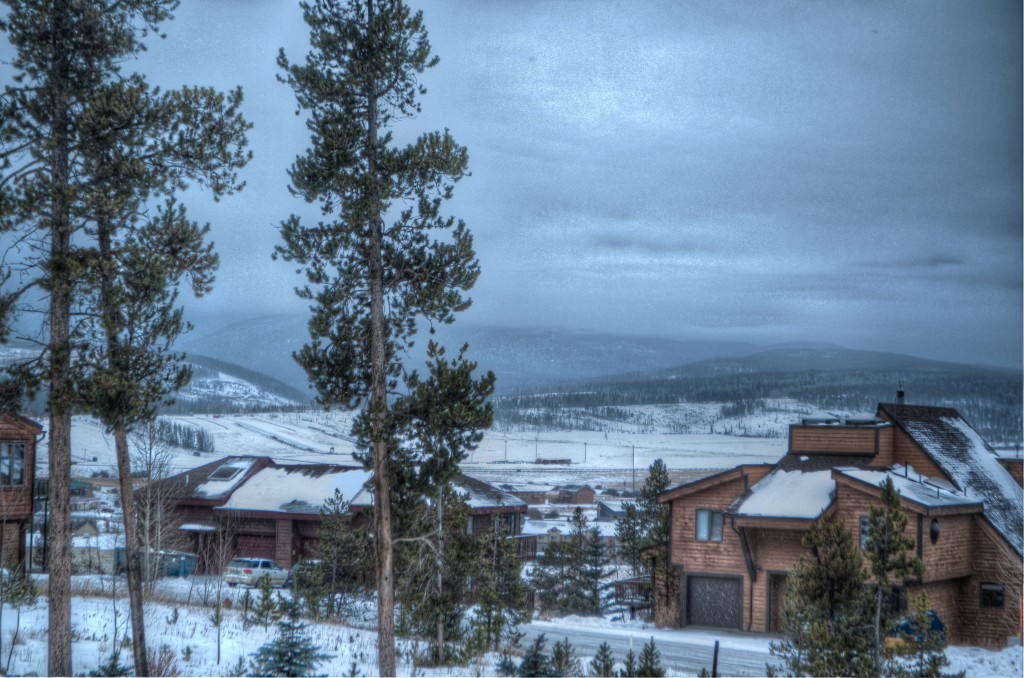 I also feel blessed that such a quiet, secluded town is still just a short distance from some awesome beer bars and cute little restaurants. And pickle chips.
Ever tried fried pickles? What do you like better – spears or chips?