Last weekend the craft division of my company was flown up to Chico by the awesome crew of Sierra Nevada!

We were flown via Southwest – lucky for me, I got to score some extra points from this trip for all my future Colorado trips!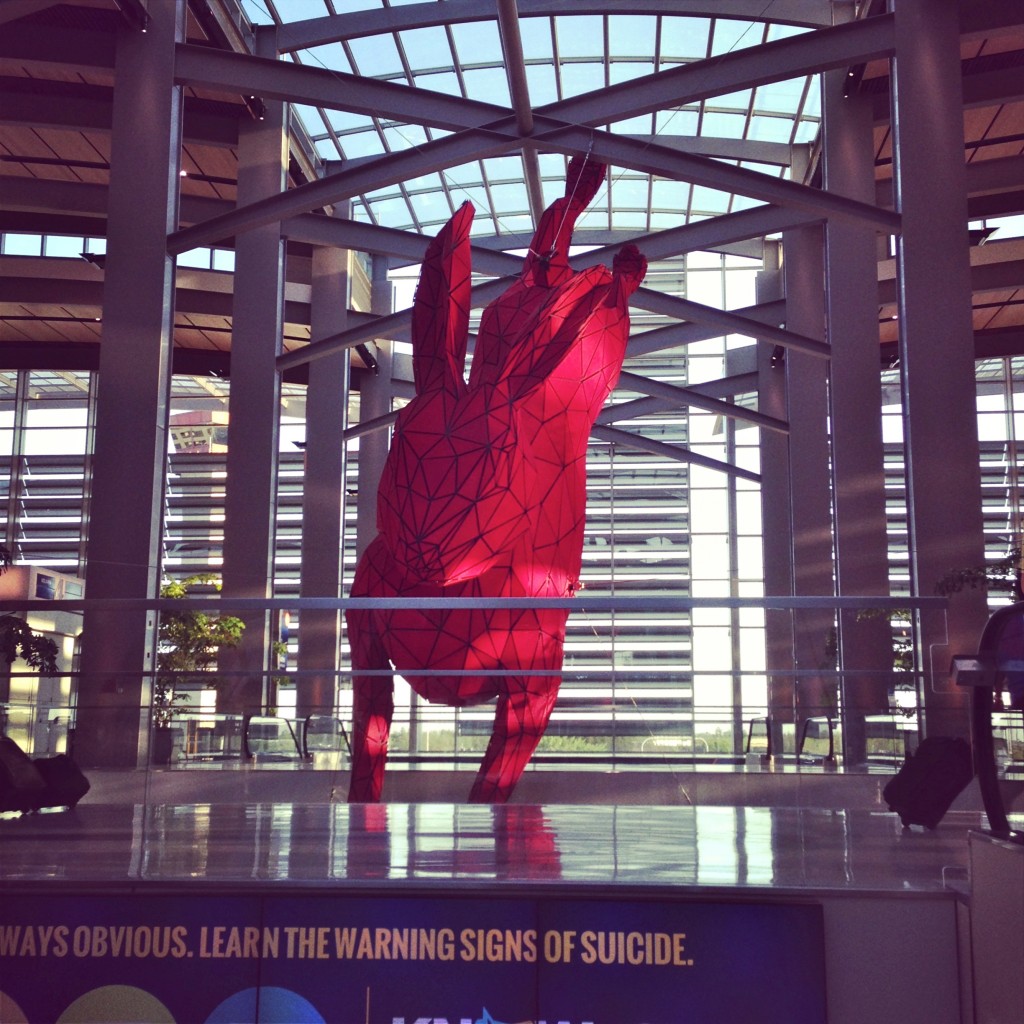 Random airport artwork in Sacramento.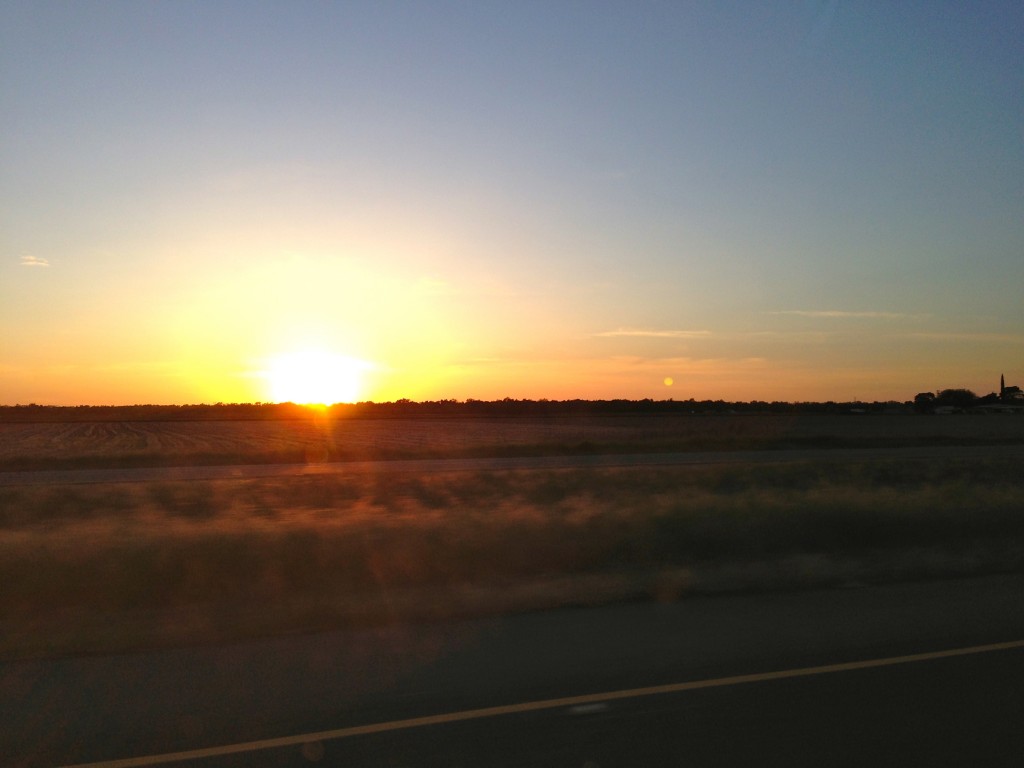 After a ridiculously speedy flight, we all hopped into a huge shuttle van and drove 90 minutes up to Chico.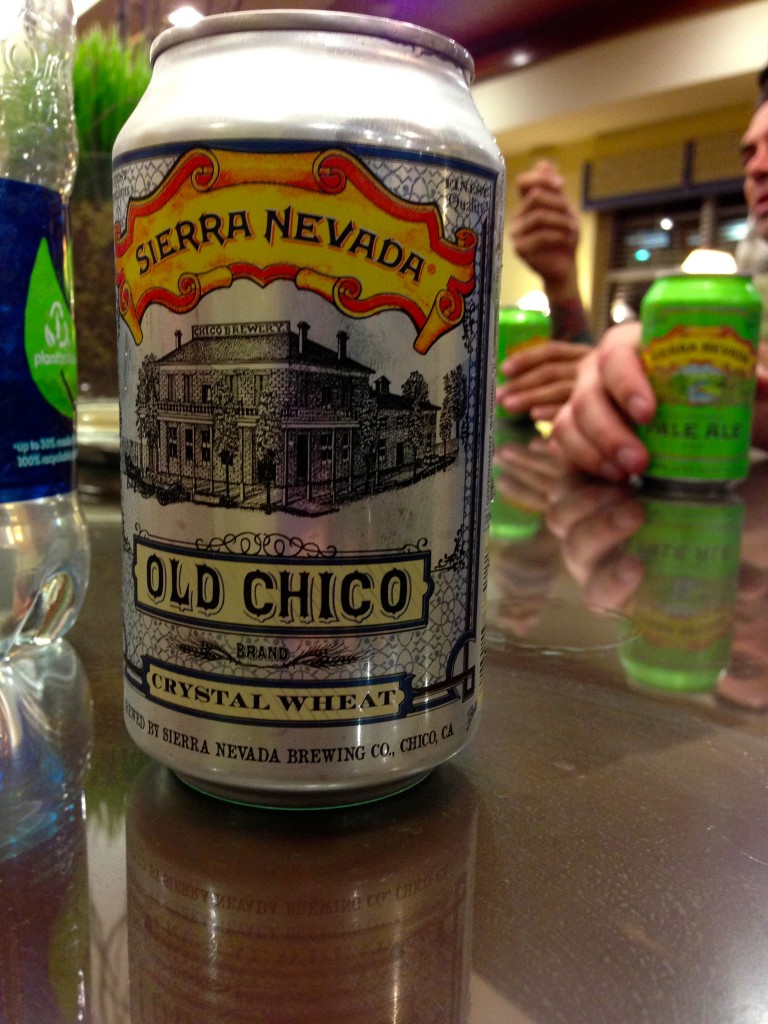 After a quick unpacking session, cans of Old Chico (not available in SoCal) were grabbed from the hotel lobby and consumed, followed by a trek to downtown Chico for dinner and some more brews.

We somehow ended up at this dance club/billiard hall/restaurant that was obviously hoppin'. At this point, I hailed a cab for myself and headed back to the safety of the hotel.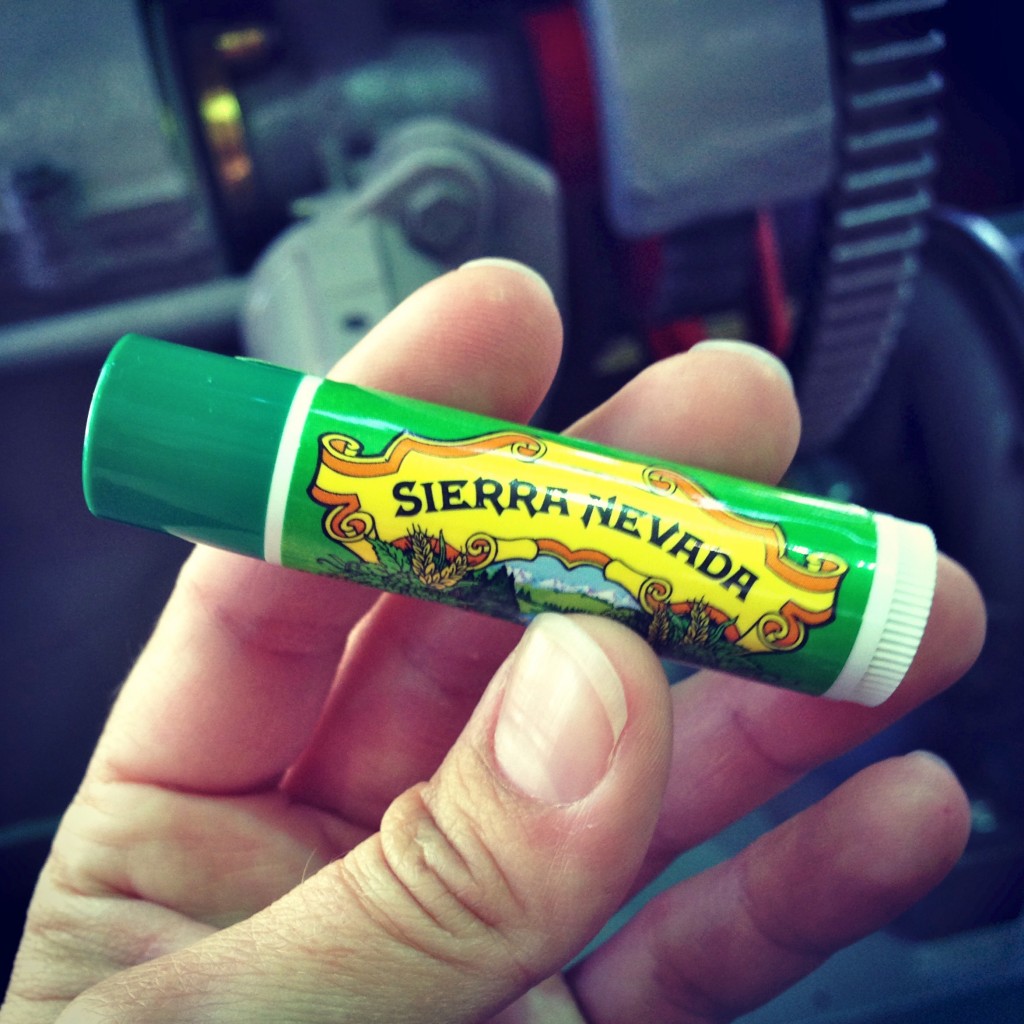 Many of my coworkers had a rough start the next morning, but thanks to my quick escape at the early hour of midnight, I felt somewhat alive. Our first stop was the brewery gift shop where we were given gift cards and set loose. I'm now the proud owner of a few shirts and an awesome lip balm that has hop oil in it.

We perused the grounds and found these awesome bike racks…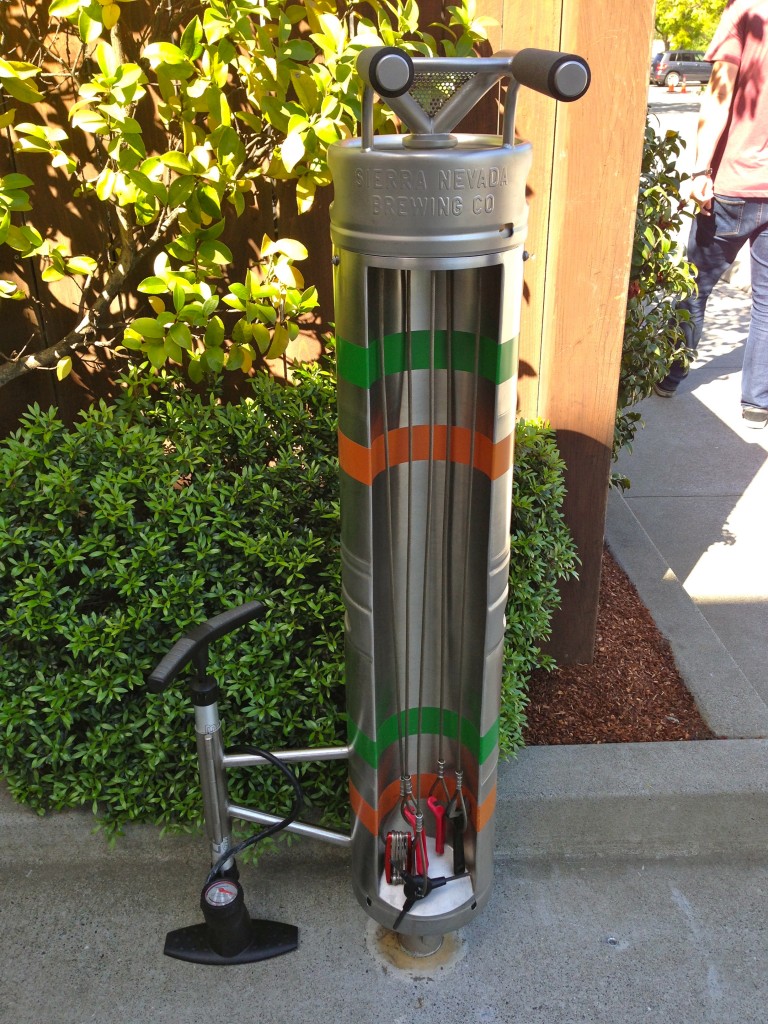 And a bike pump! Every brewery should have one of these!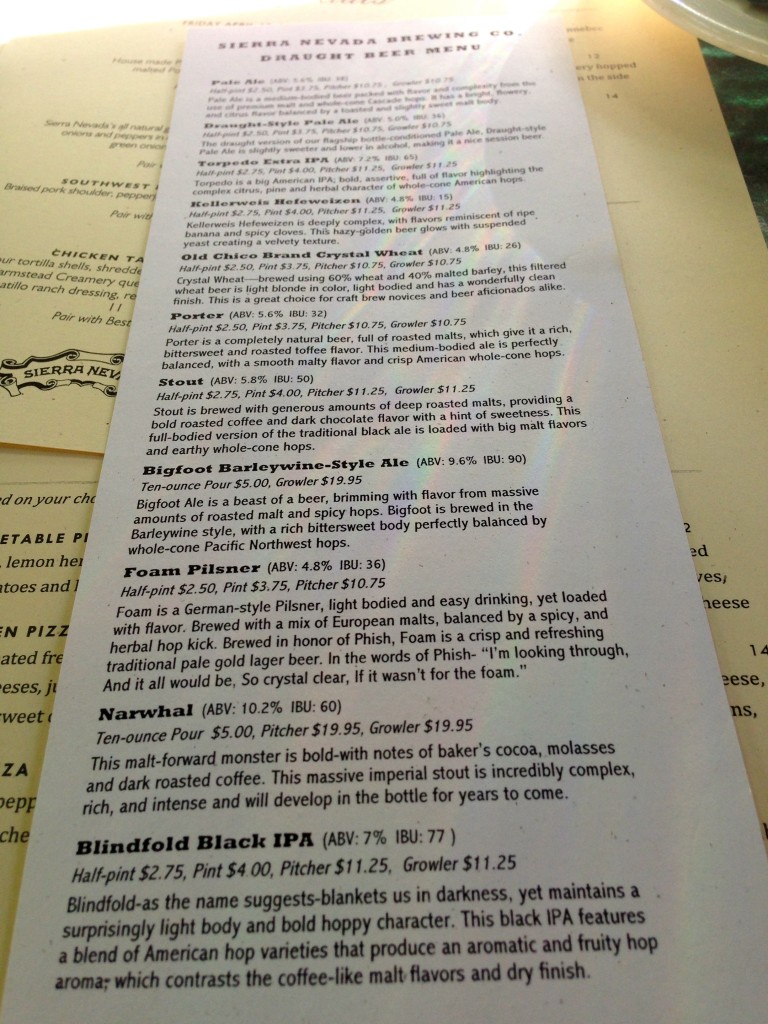 Lunch was up next. We sat on the patio enjoying the beautiful warm weather and scanned the extensive beer list.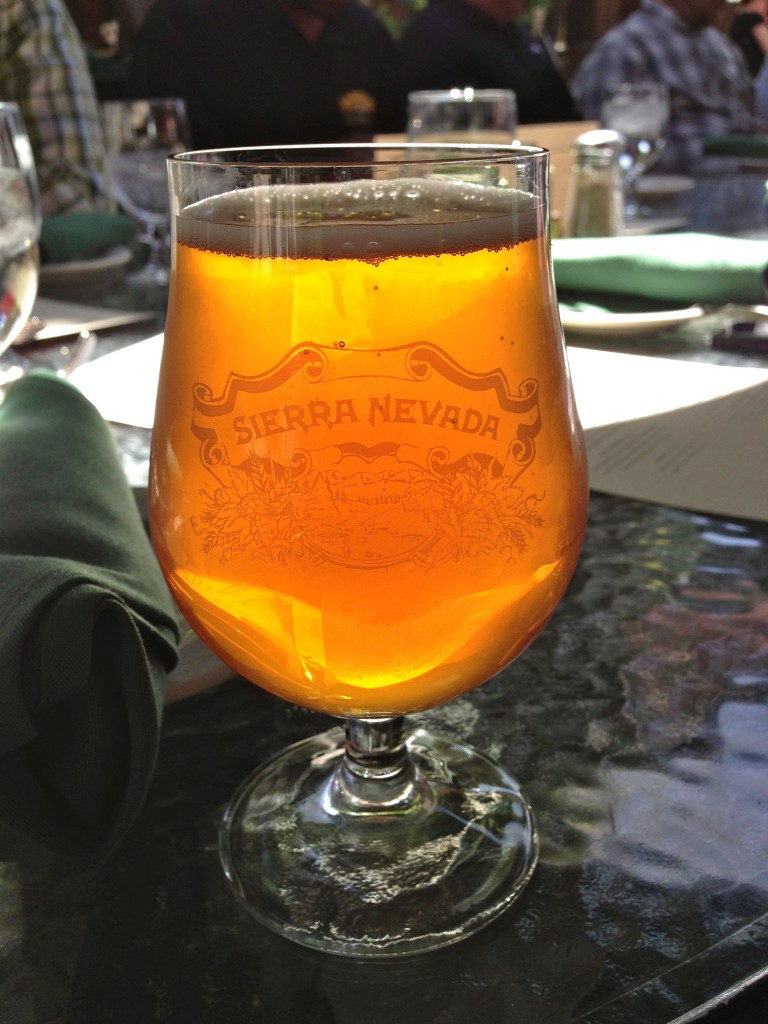 French Saison for me! Hair of the dog for everyone else!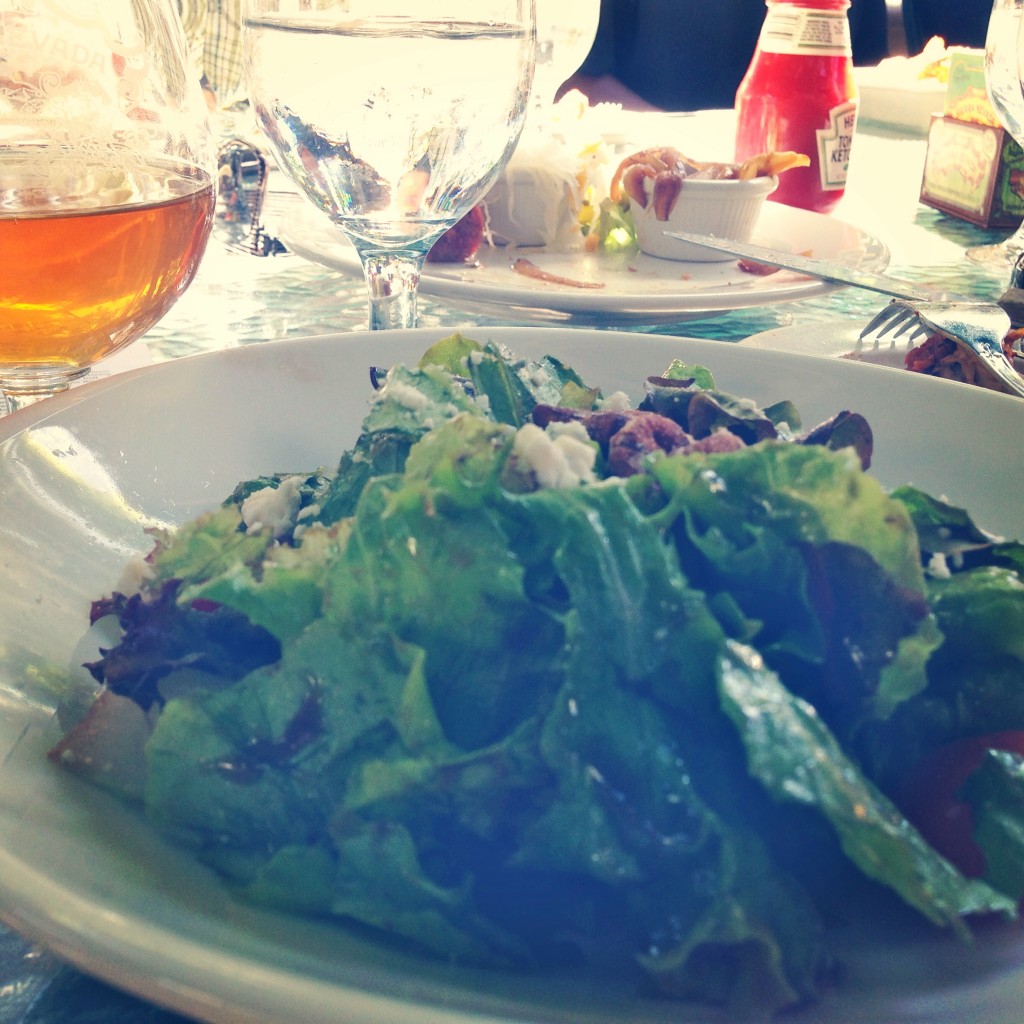 I ordered the Sierra Nevada salad – fresh greens picked from the garden out behind the brewery, goat cheese and candied walnuts.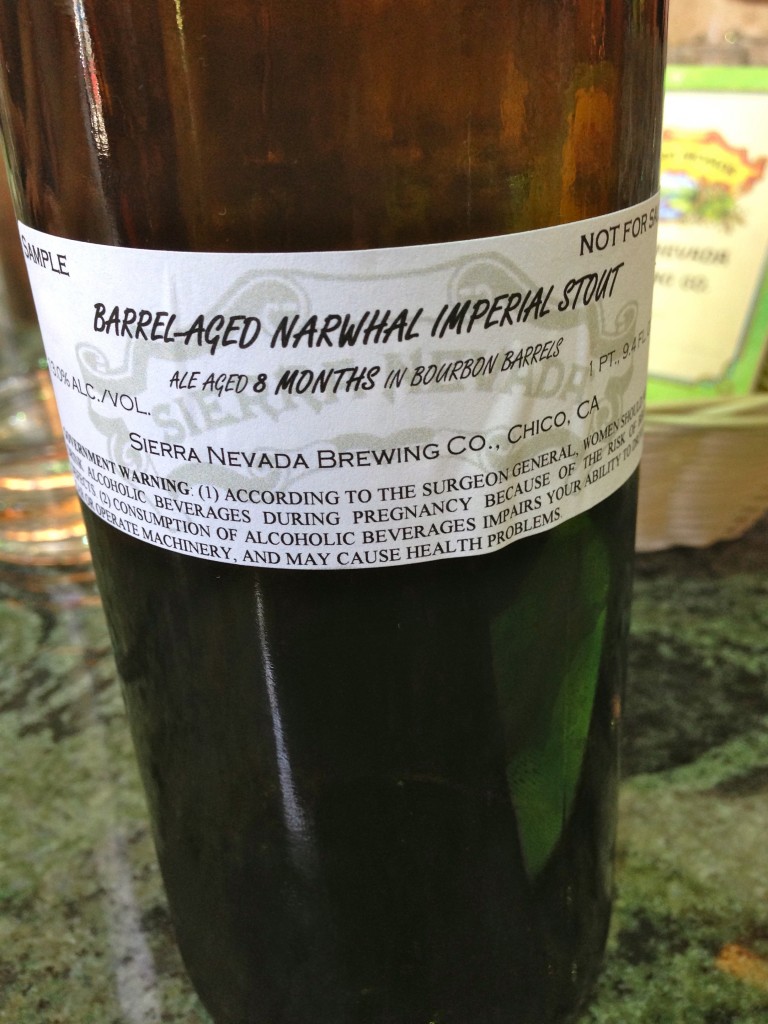 We were given some amazing samples of experimentals and beers that haven't been or will not be released to the public. Barrel-Aged Narwhal Imperial Stout. Out of this world.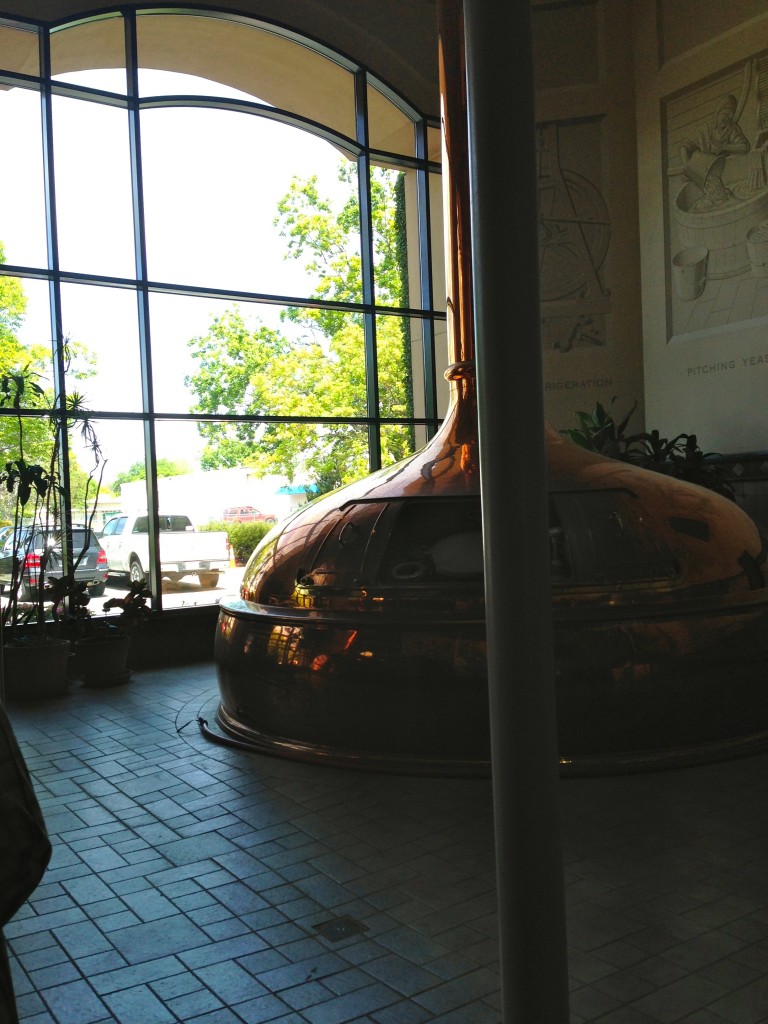 The brewery tour was next!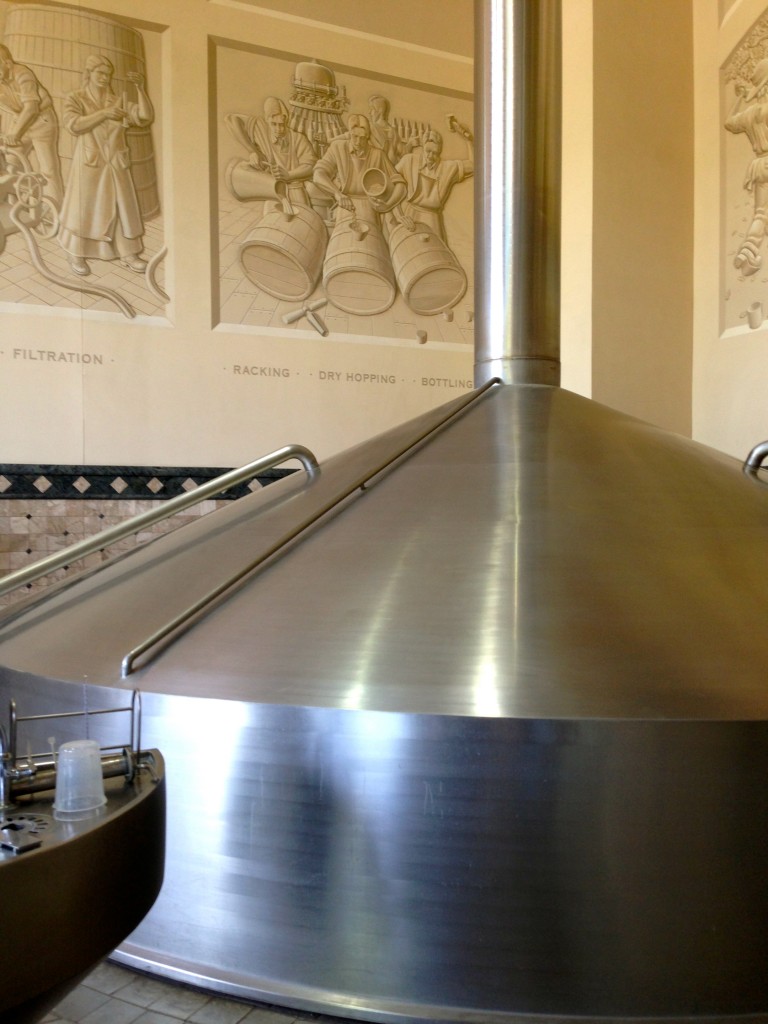 Sierra Nevada uses only whole leaf hops in their brews. The floor and tanks were littered with beautiful cones.

Hop room! Freezing cold and smelling of joy. Oh, how I love the hops.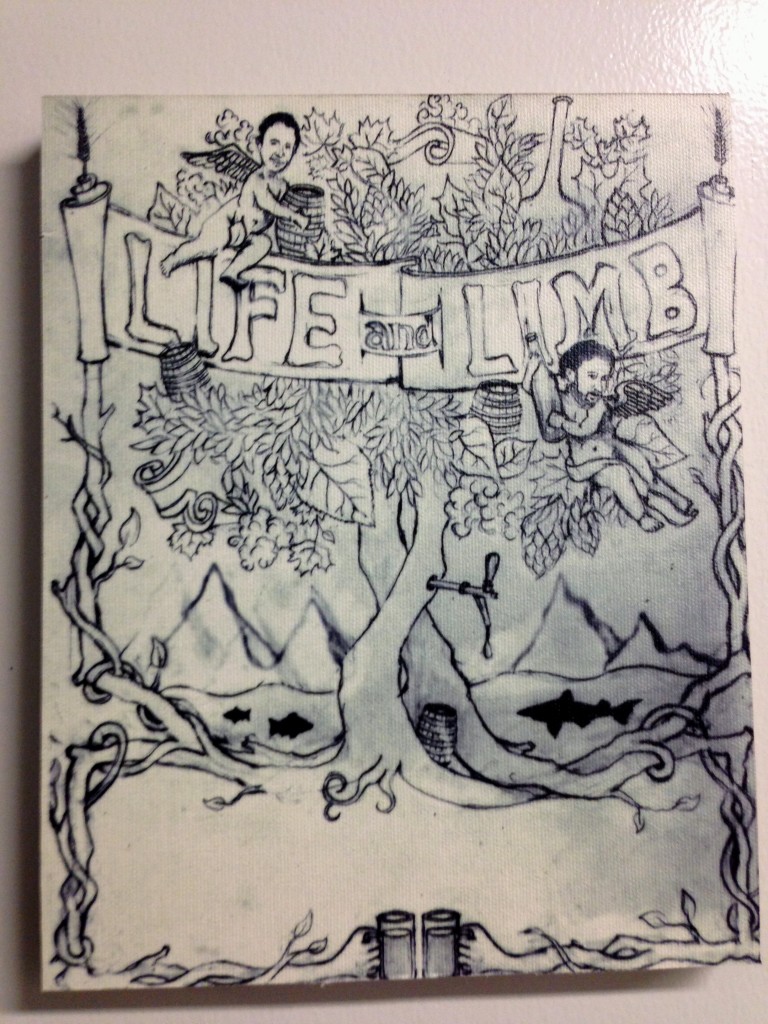 Wonderful artwork for Life and Limb that for some reason didn't make the cut??? Gotta love the fig leaf action.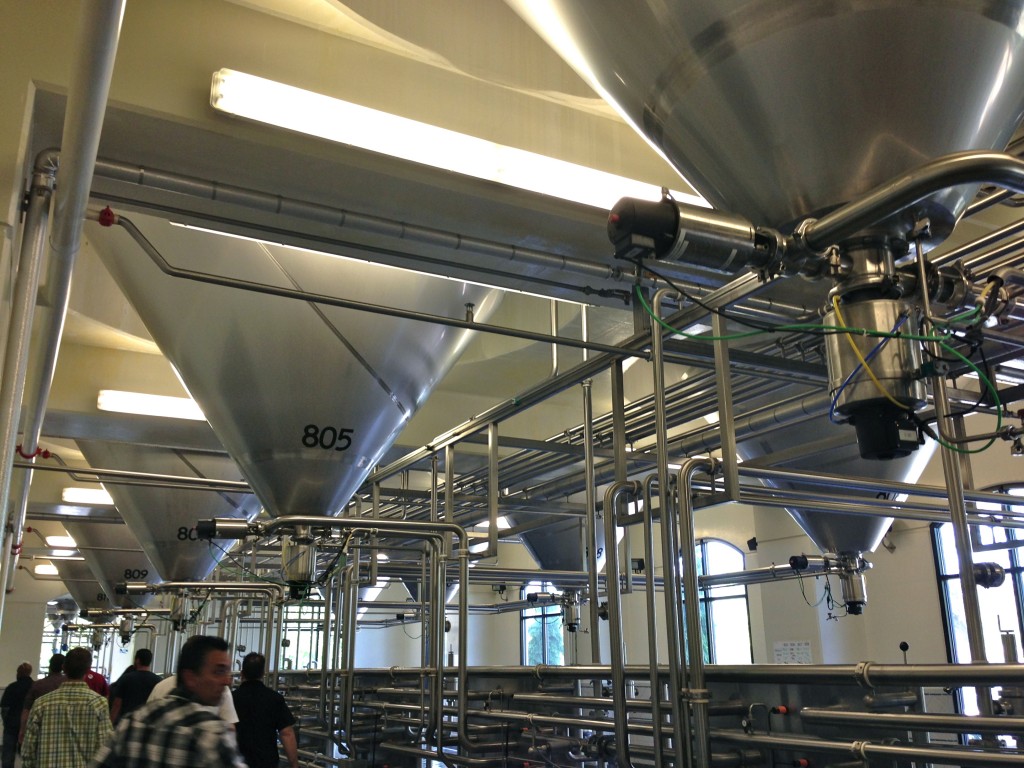 The bases of the huge fermentors that stick out atop the brewery.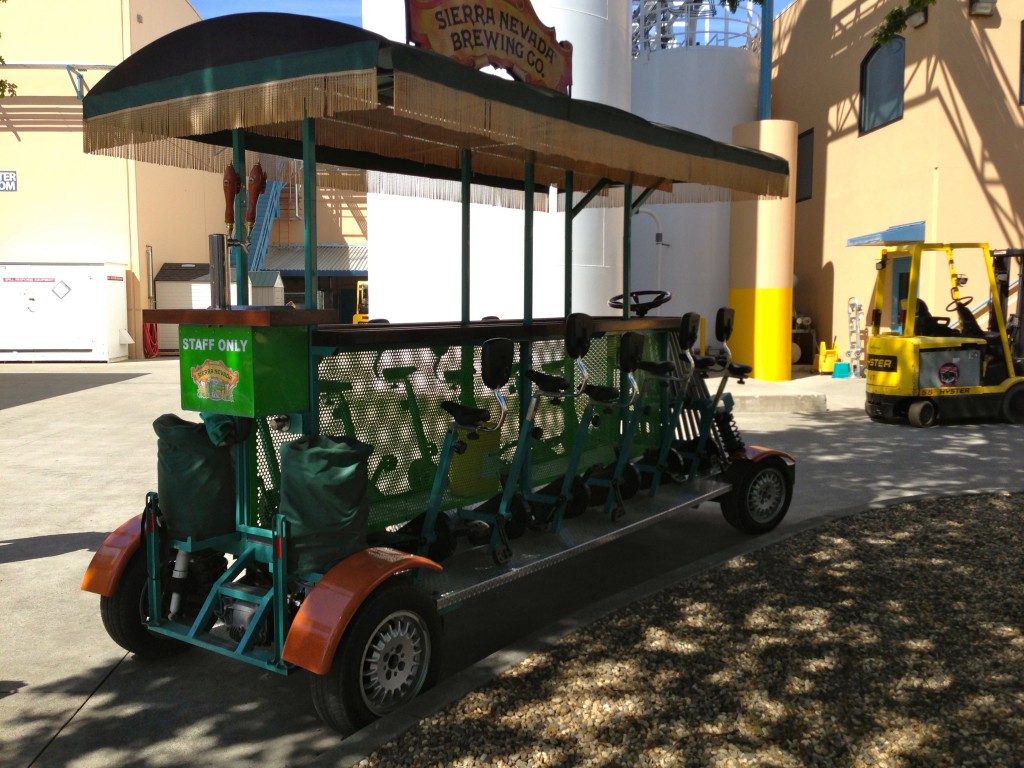 Everyone jumped aboard the awesome pub-bike and we pedaled out to the hop fields.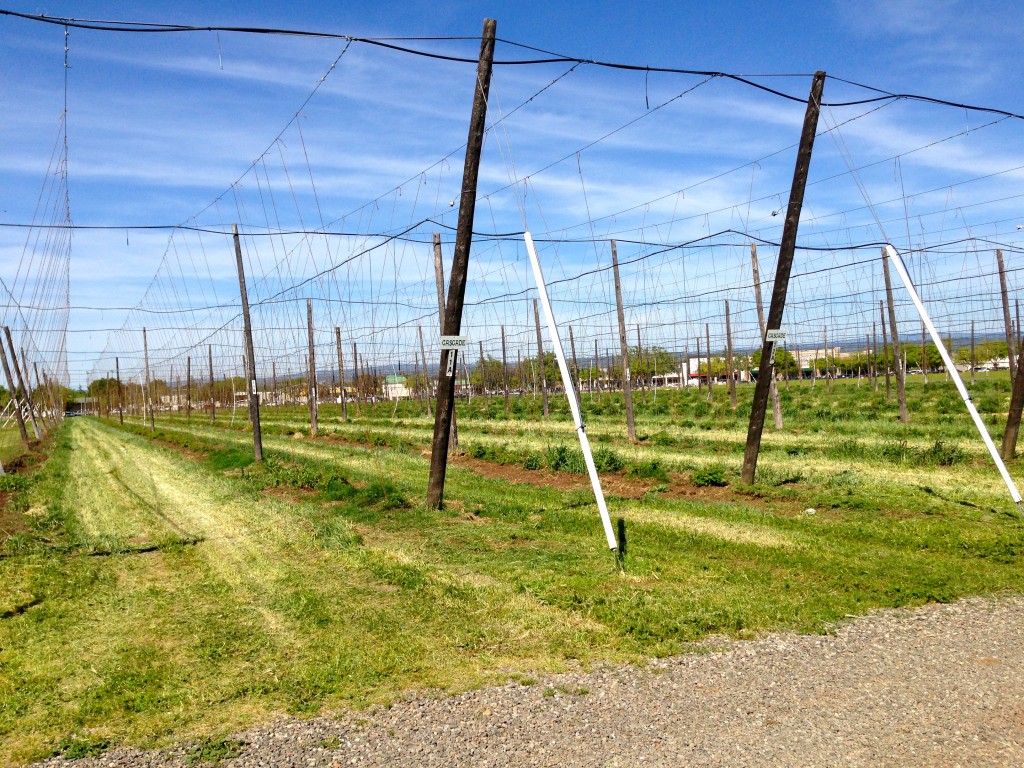 They're a little more barren than the last time I was here…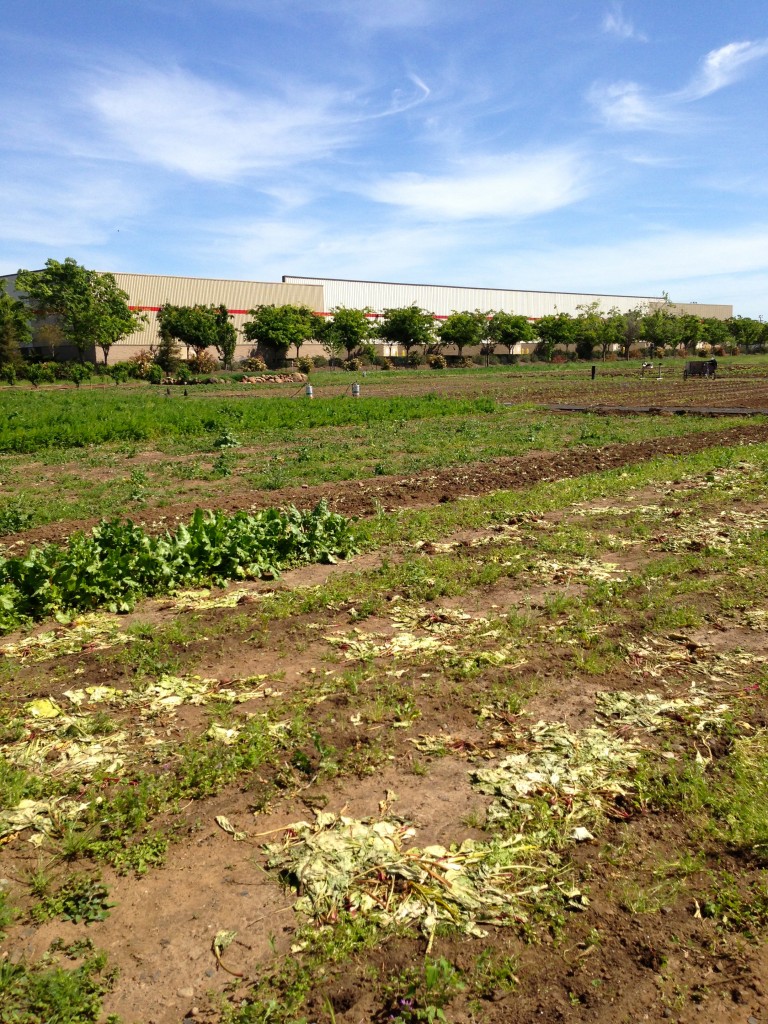 The remains of the garden from where my lunch was cultivated.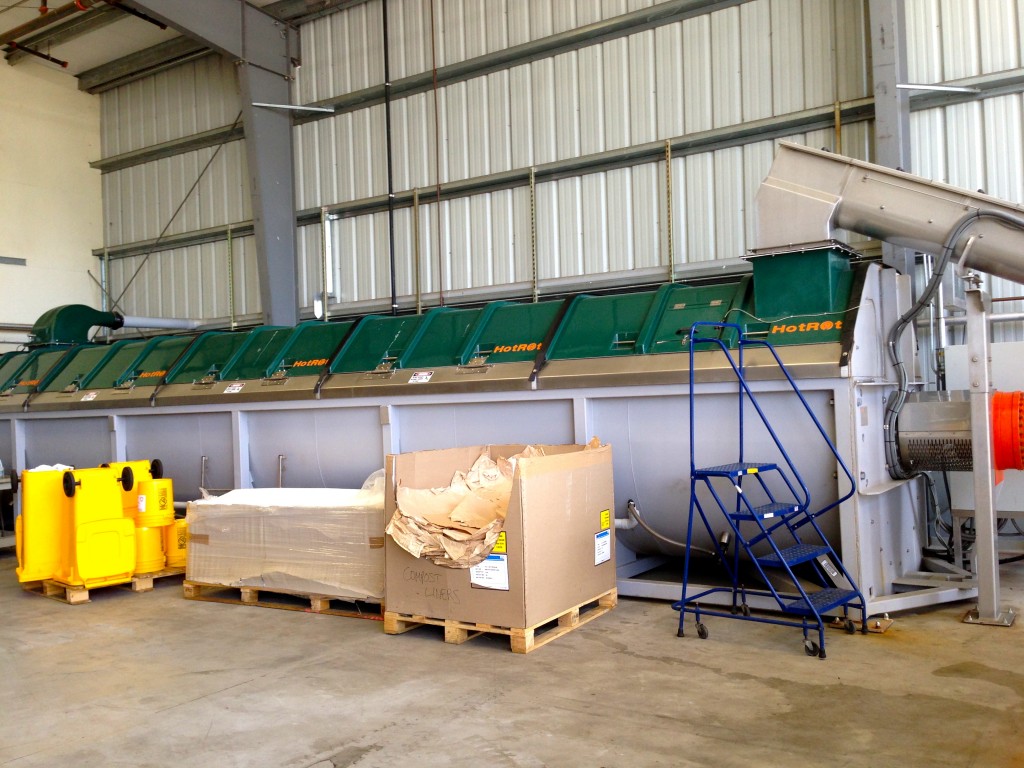 HotRot – this composting machine is loaded with all the remains from meals in the pub and takes twelve days to turn all of that into what looks like sawdust. The smell is horrendous, the outcome is awesome.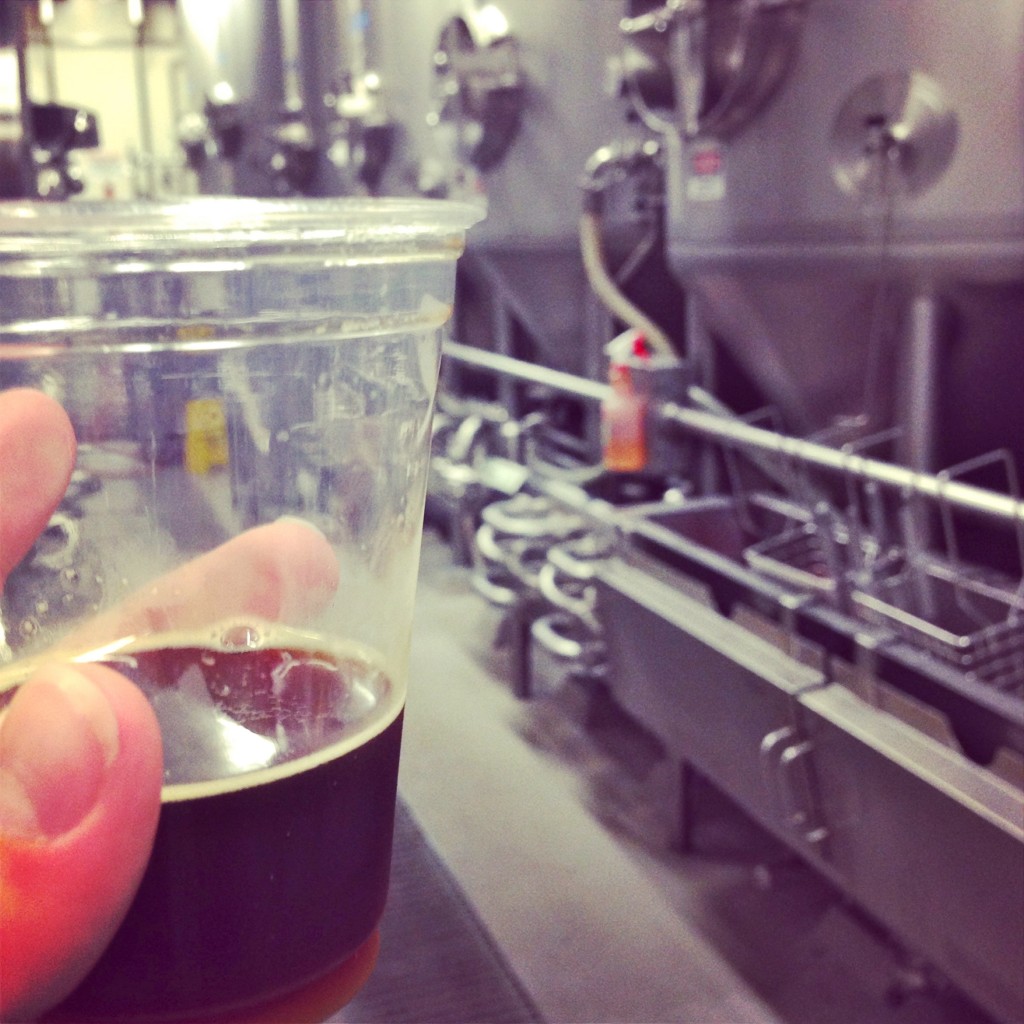 After biking back, we toured the nanobrewery and got to sample some of the Beer Camp brew that Roger from The LAB participated in – milk stout with almonds. Divine.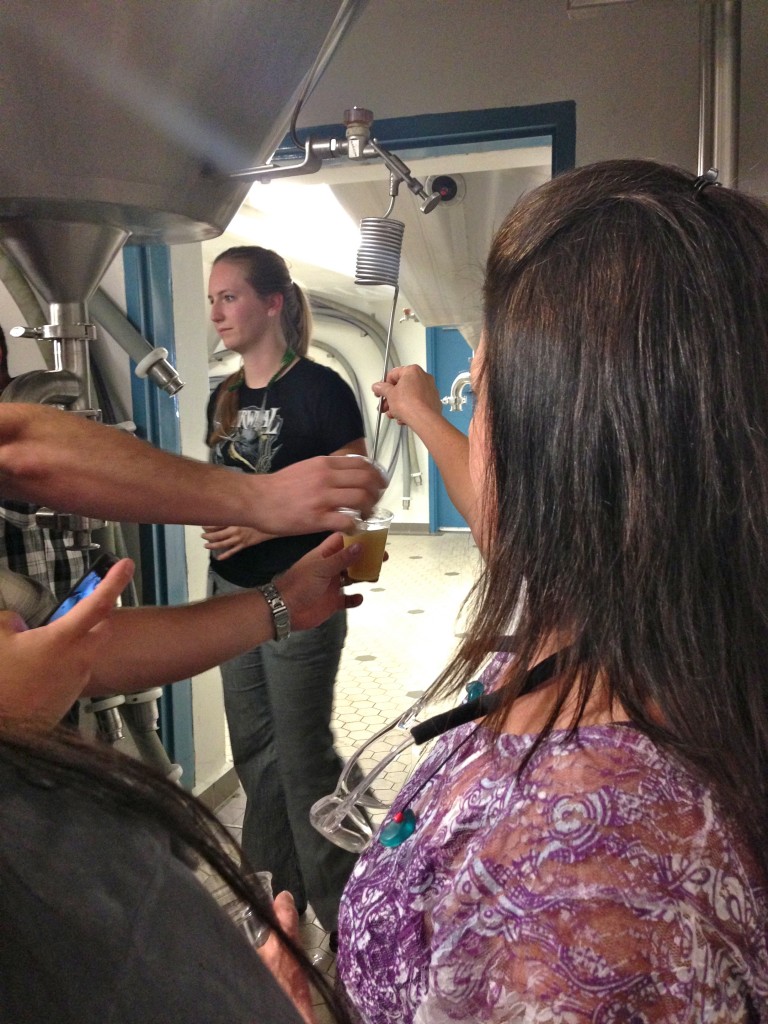 The tour ended with a sample of Ovila with mandarin oranges straight from the conditioning tank.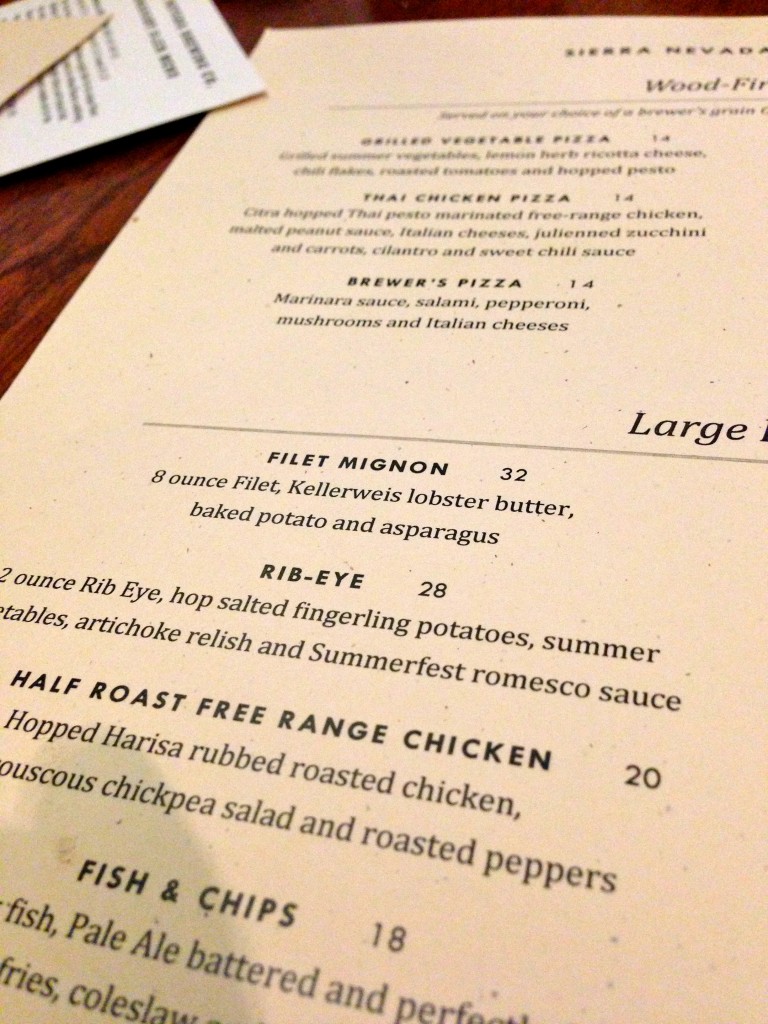 Up next – dinner!

Cheese plate appetizer.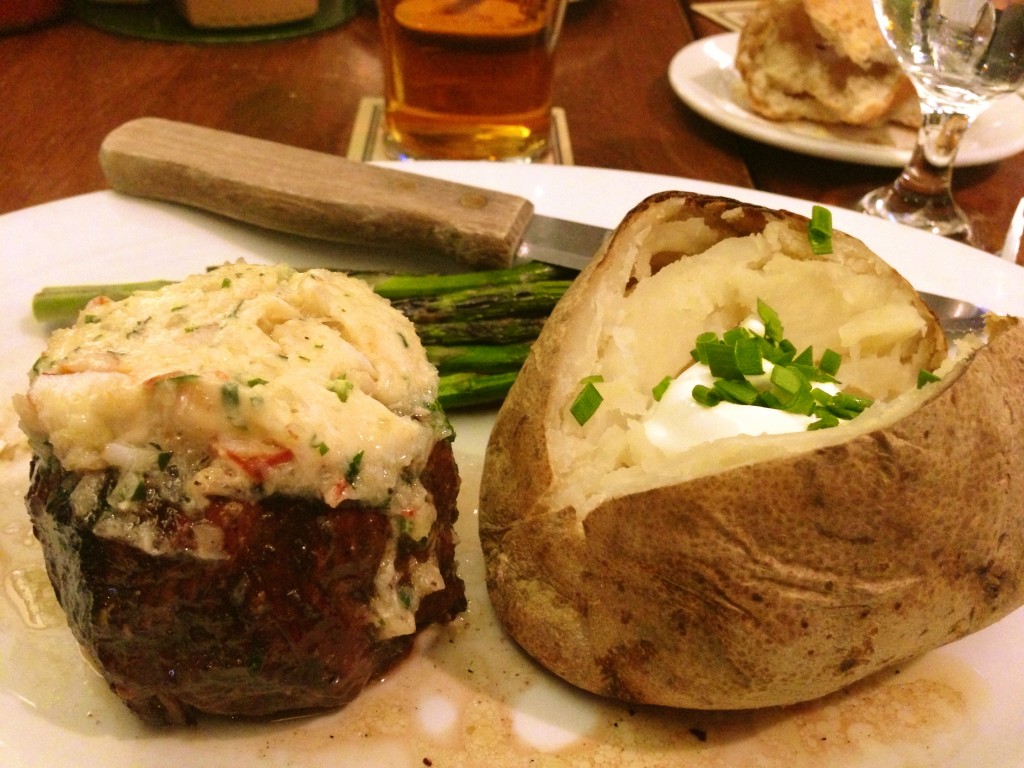 Filet mignon with lobster butter. Yes, please.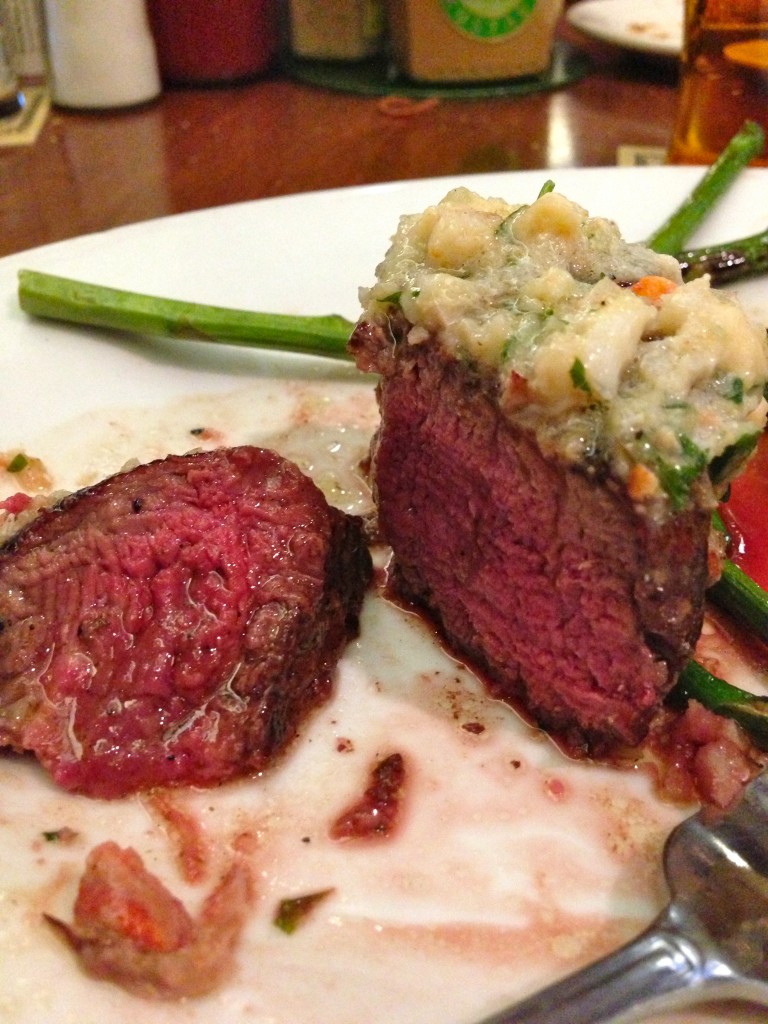 This rocked my world. I'm drooling as I recall…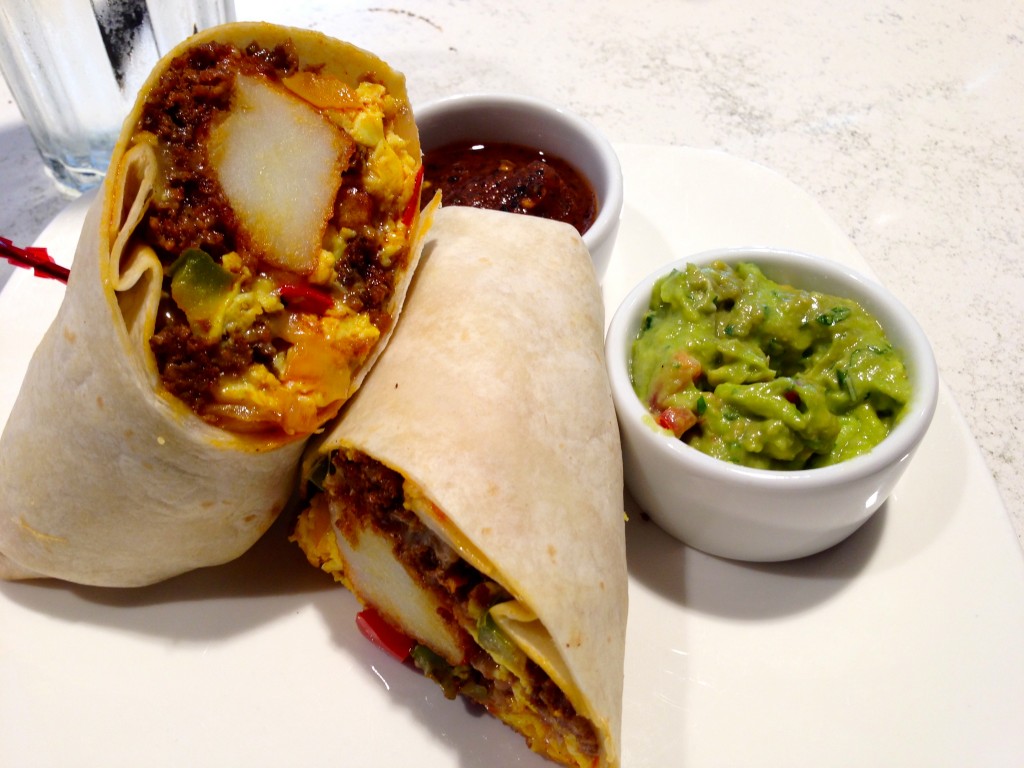 The next morning we were up bright and early and back to Sacramento for our flight. This may be the best airport fare I've ever had – it's a toss-up when it comes to burritos. I got lucky.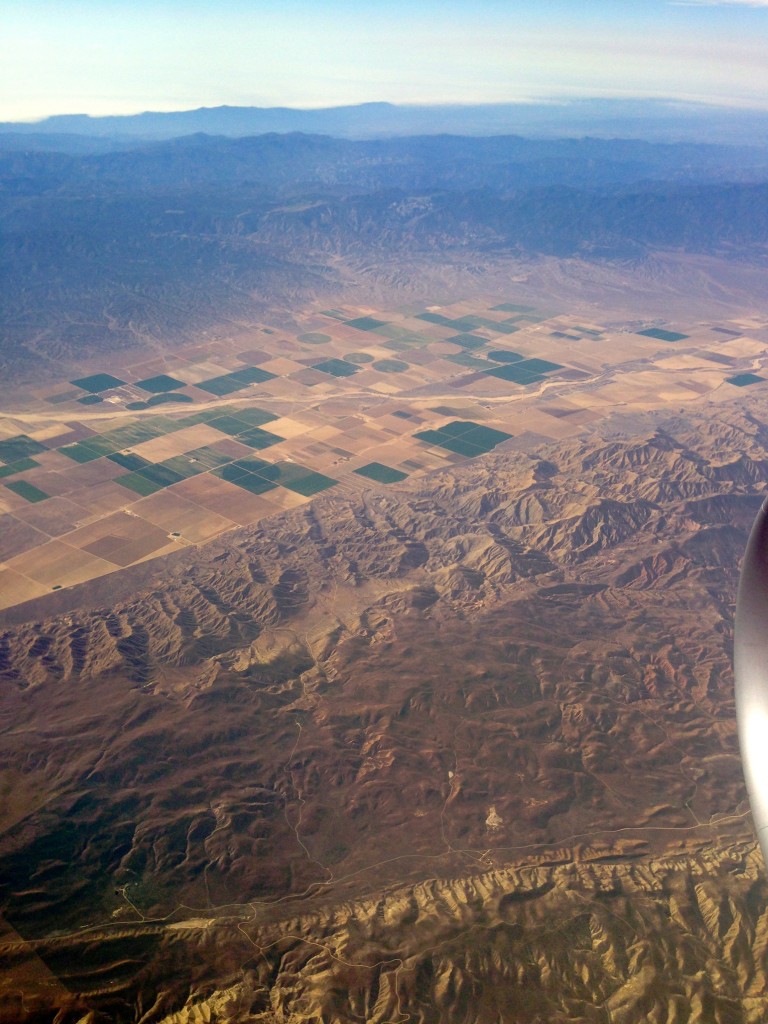 We had an even faster flight back.

Descending through the thick marine layer.
It was a wonderful, fast-paced and delicious trip. With all these brewery trips, I'm seriously loving my job!