I am now a teacher. I tutor what I like to call "How to Impress Your Man with Food". One of my pupils can attest to the fact that this tutoring does, indeed, have successful results.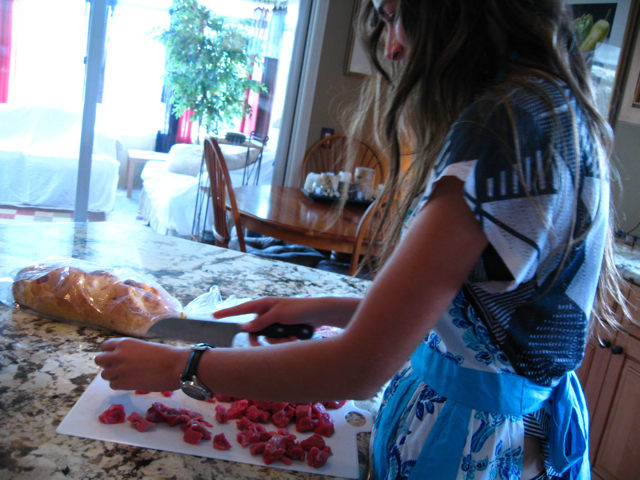 Enter Sofia.
Filet Mignon Chili – Printable recipe available HERE.
Ingredients
12 ounces filet mignon
2 large onions, chopped
1 large can kidney beans (25-30 ounces depending where you buy)
2-28 ounce cans quality, unsalted diced tomatoes
1-4 ounce can hot diced green chilies (go spicy or go home!)
1/4 cup dark red chili powder
2 tablespoons olive oil
1. In a large pot, heat the olive oil over medium, then add chopped onions.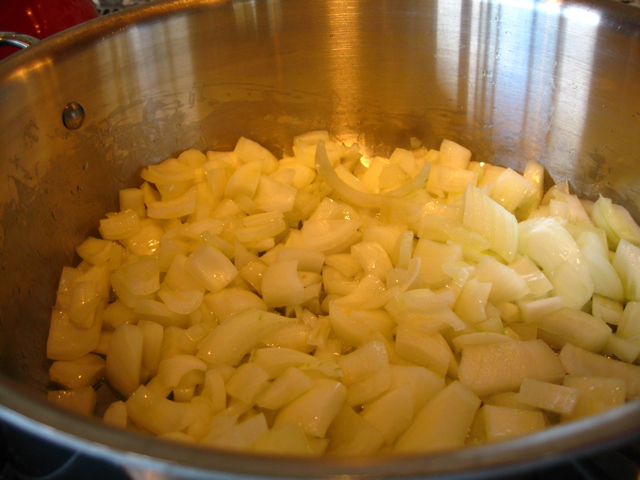 2. Meanwhile, sprinkle the meat with salt and pepper, then chop the filet mignon into bite-size pieces.

3. When the onions are softened and translucent, add the filet mignon and cook until browned.
4. Take your kidney beans, drain and rinse them in a colander. You can skip the rinsing, but I prefer a lower salt content – that way I can add it as necessary when seasoning.
5. Once the meat is browned, add the 1/4 cup of dark red chili powder. This will create a paste of the lovely meat drippings. Cook the mixture for about two minutes.
6. Add the rinsed and drained kidney beans, diced tomatoes and green chilies and stir well.
7. Bring the chili up to a boil, then set to low and let it simmer for 45 minutes to an hour.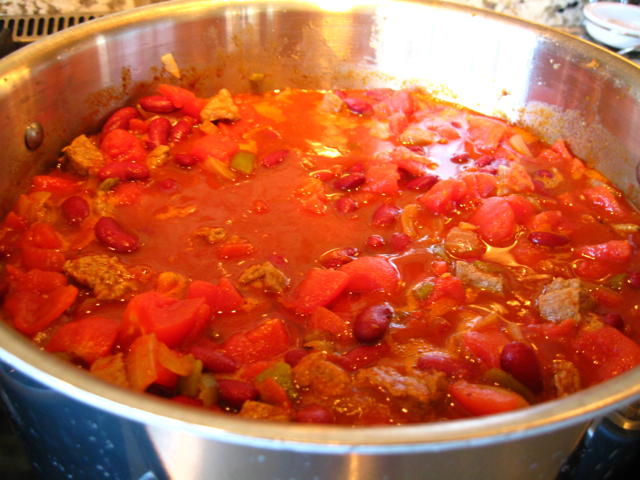 8. Season with salt and pepper to taste.
9. Watch your significant other fall in love right before your very eyes. With the chili. And then with you.
This chili is AMAZING and ADDICTING! However, if you REALLY want to impress someone, make it a day before then set it in the fridge to let the flavors marry, then blow their mind the next day!
This chili absolutely MUST be served with some kind of cheesy bread. My personal favorites are Cheddar and Jalapeno, and Cheddar and Garlic from Great Harvest.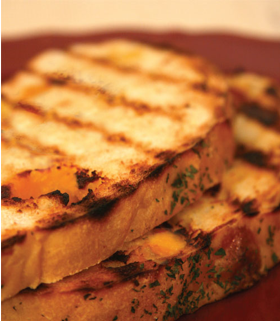 It also helps to serve the chili and bread with delicious beer. This is my educated recommendation.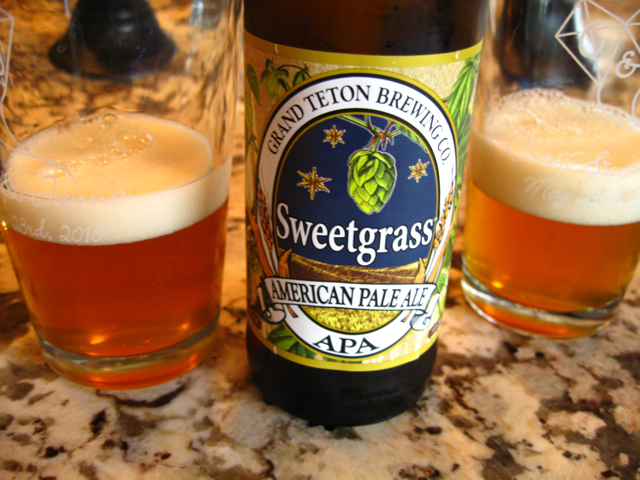 For those who are just beginning to appreciate IPAs, but want something a little easier on the senses, Sweetgrass APA by Grand Teton Brewing is a good one.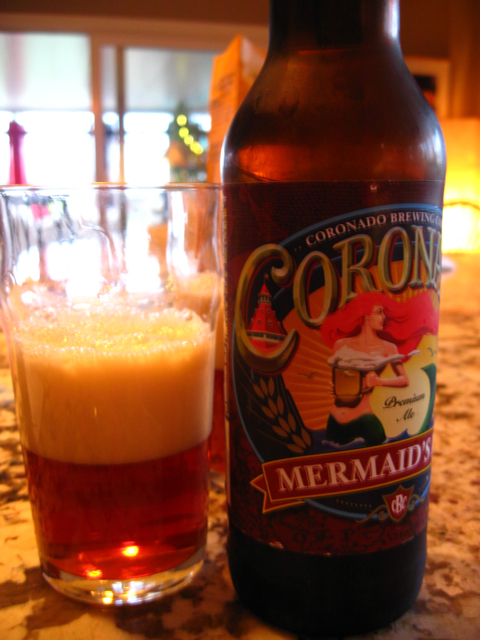 This baby is one of the most surprising I've encountered – a beautiful amber that tastes like a stout! High drinkability factor. Freakin' delicious.
Coronado Brewing Mermaid's Red Ale.

Chocolate lovers will adore Eight-Ball Stout from Lost Coast. Rich with heavy notes of coffee and chocolate = heavenly!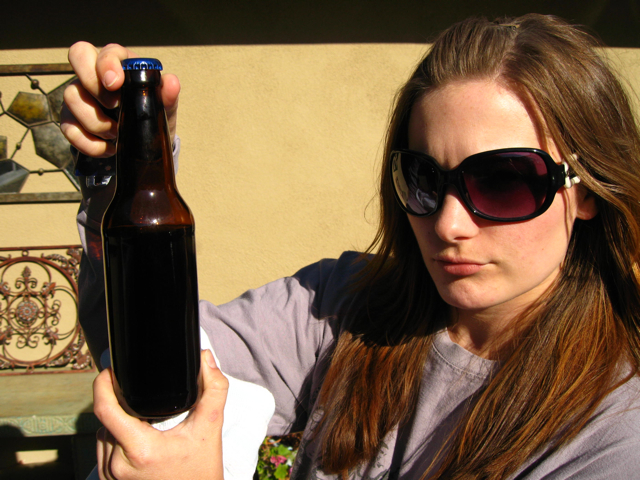 I recommend "In Mem'ry of Bacon" if you're looking for a nut brown, however, since that isn't in stores another good stand-by is Samuel Smith's Nut Brown Ale.

And finally, if you want to enjoy the burn that is somehow enhanced by sweet carbonation, try this gem: Sam'l Smith's Organic Strawberry Handcrafted Fruit Ale.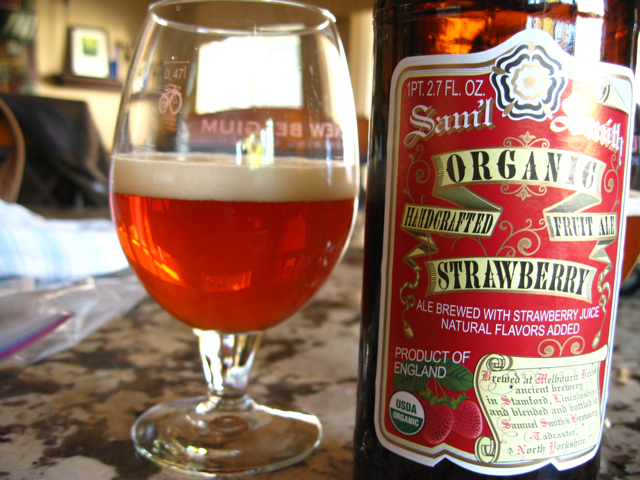 Your night is now complete.