On Saturday I was invited down to Denver by fairlife to meet with a group of bloggers at River Power Yoga for some yoga (durr) and a sampling of fairlife milk.

The weather was definitely not on my side. It rained/snowed the entire drive down and I opted to skirt my way around the freeway after it came to a complete stop. Some serious "ommmm" was needed.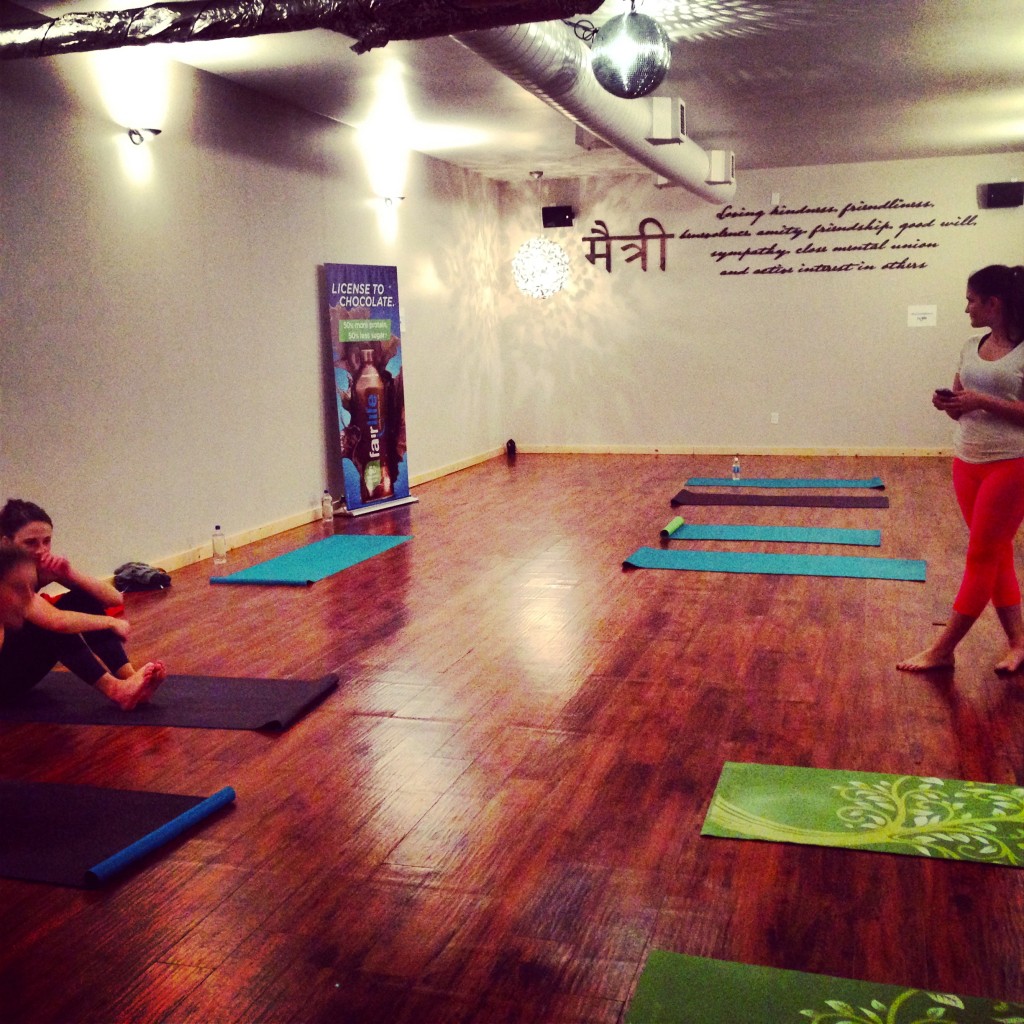 We really had no idea what we were in for. I walked into the adorable yoga studio and was met by a group of friendly Denver bloggers and a blast of hot air. Hot yoga? Okey… I guess I have always wanted to try it…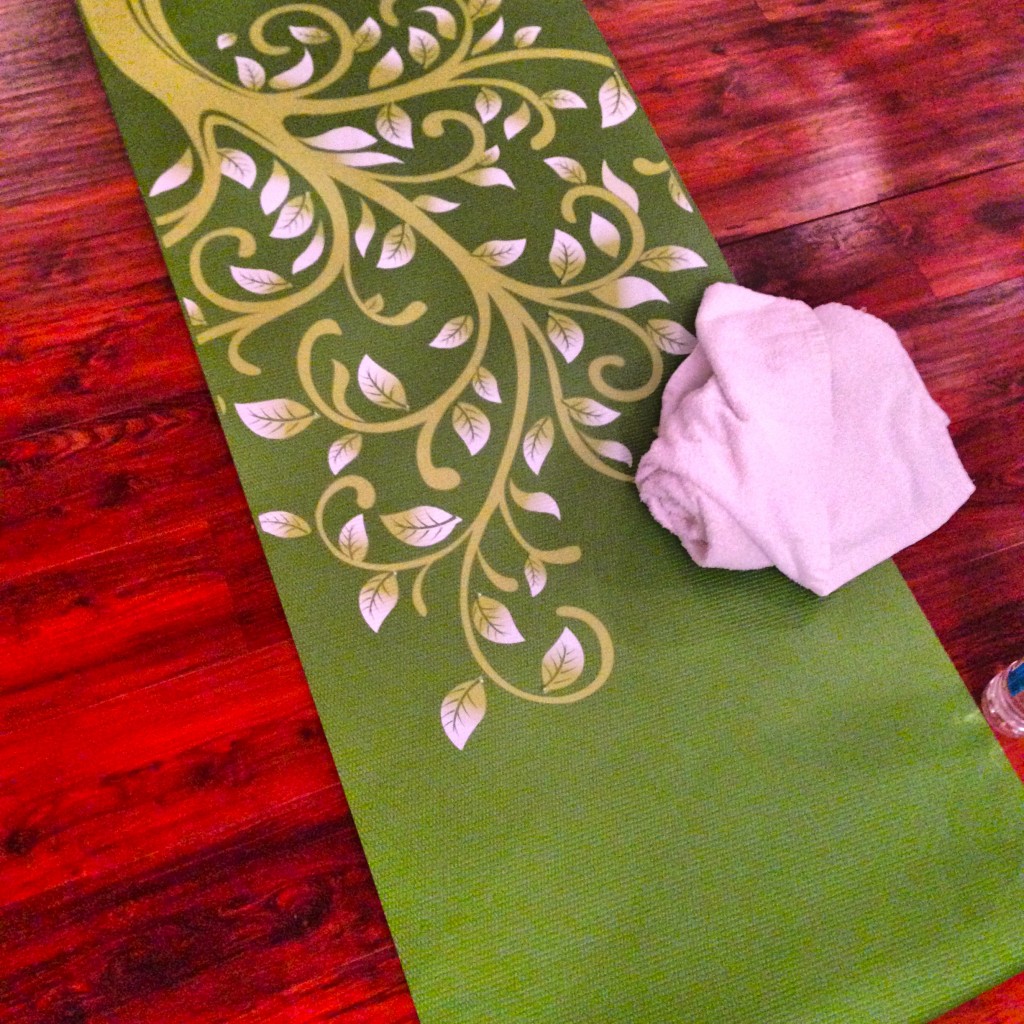 Seeing that I'm not a yogi in any possible way, I was grateful that they had complimentary yoga mats for us to use and take home! And towels for all the beads of sweat that were already starting to build up upon my brow. Yum.

The class started off with a little introduction of the company: fairlife came from a husband and wife team with a vet background, who began dairy farming with the idea of "better". Better farming, better treatment of the animals and the slogan #believeinbetter.

fairlife is a cold filtered milk with 50% more protein and calcium, and half the sugar of ordinary milk. I was overjoyed to hear that it's lactose free since I've discovered I have an allergy (not that that stops me from loading up on fro-yo or a big pint of Ben and Jerry's once in a while…oops) and try to avoid milk products as often as possible. After the intro, they let us know exactly what kind of yoga we would be doing that day.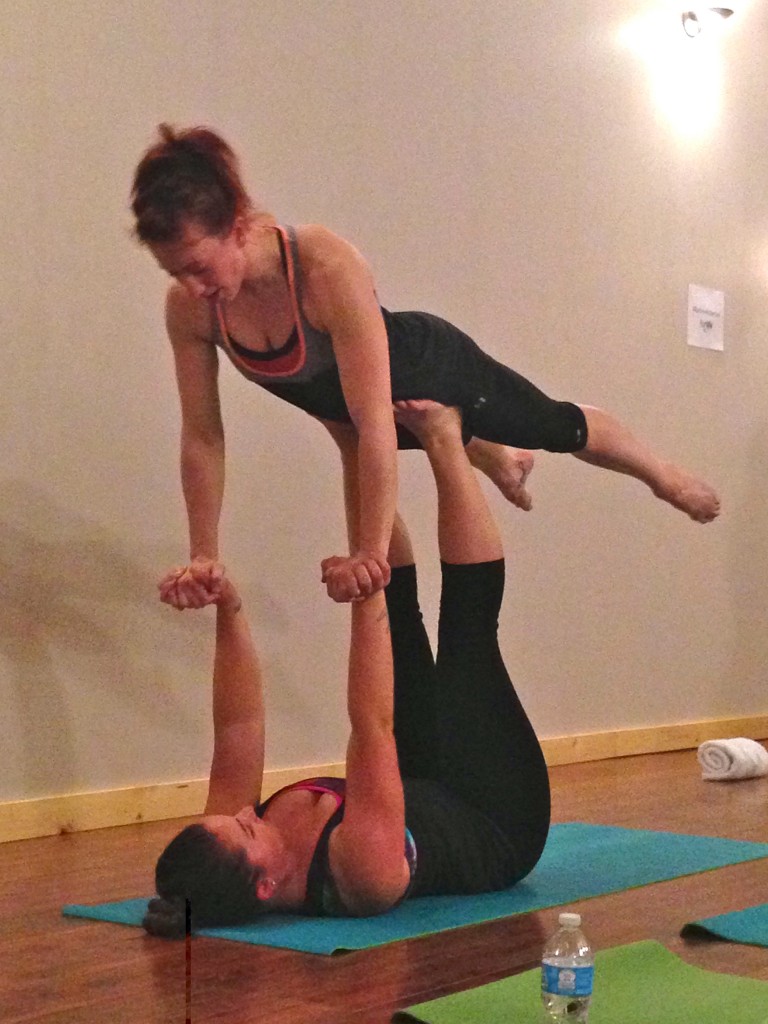 Oh, crap. The entire session was an aerial inspired/partner yoga class. My heart dropped. Visions of my head striking the wood floor and other various forms of serious injury flashed before my eyes. They demonstrated, then split us into groups to give it a try.

Heidi (Run Around Aroo) and Lauren (Me and the Mountains) giving it a try!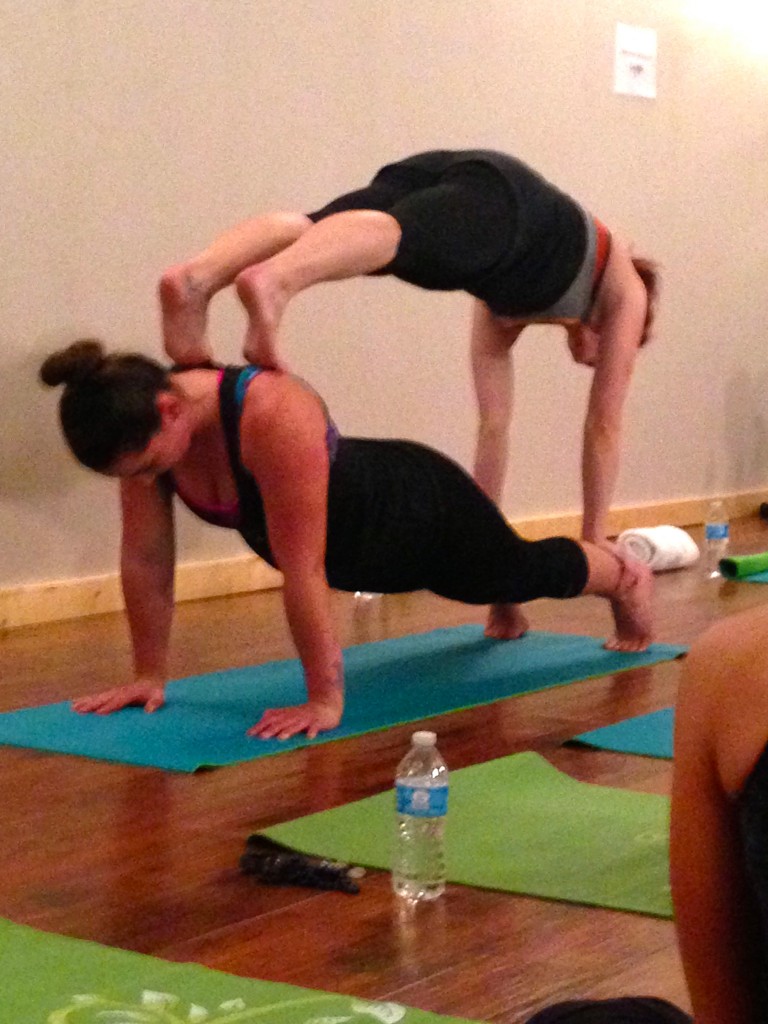 Up next was the double plank.

My partners mastered it!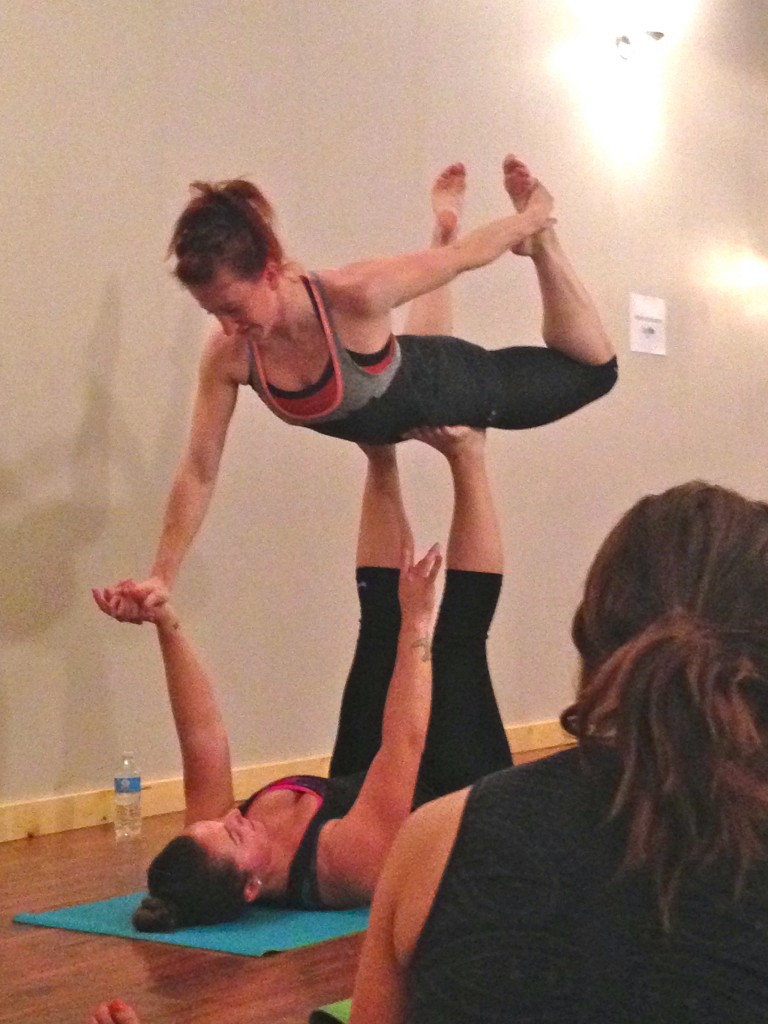 Then we were back to scary aerial poses. I'm not that flexible…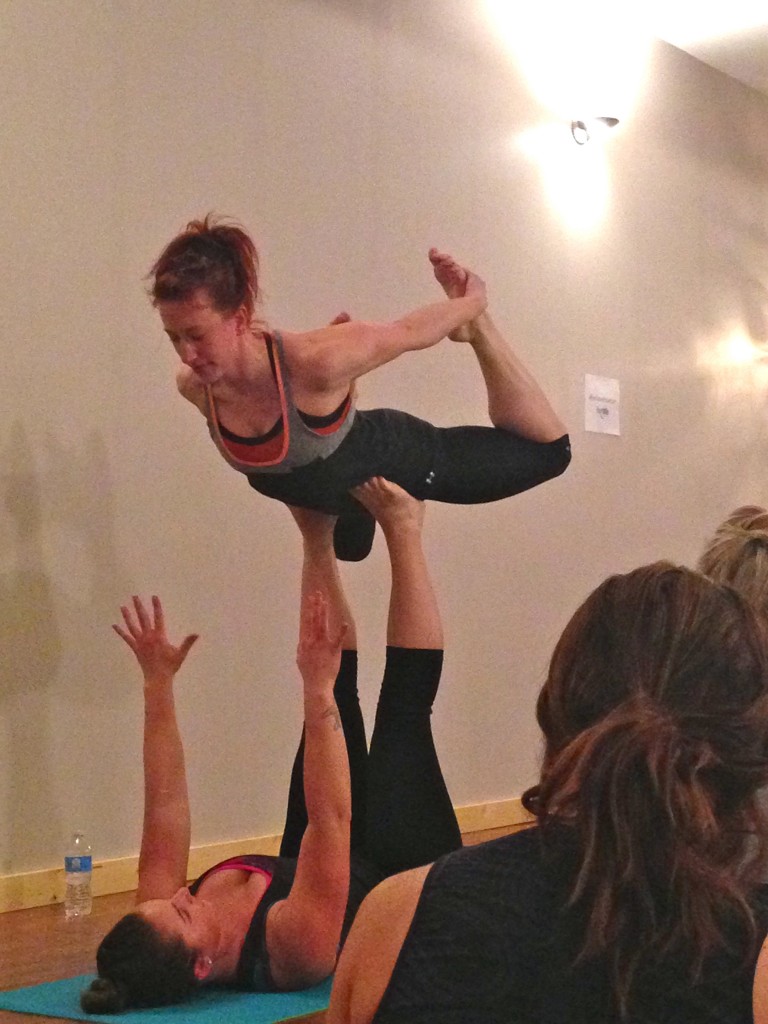 Yeah. Never gonna happen…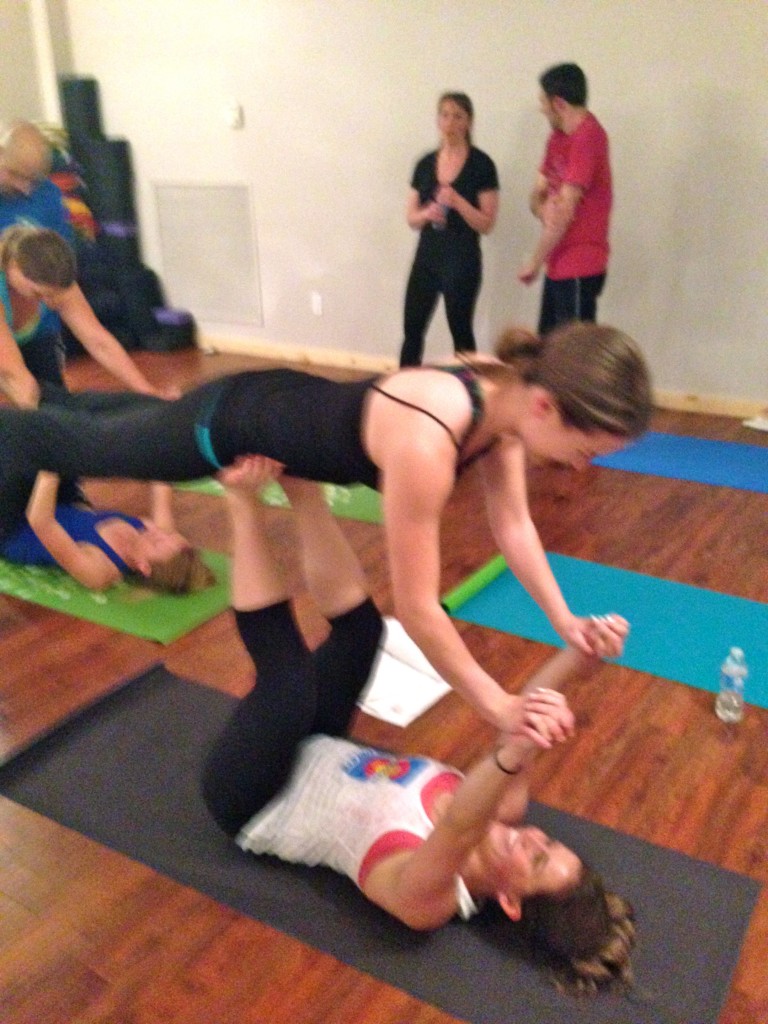 I pushed all those gory visions of potential self-maiming from my brain and gave it a shot anyway!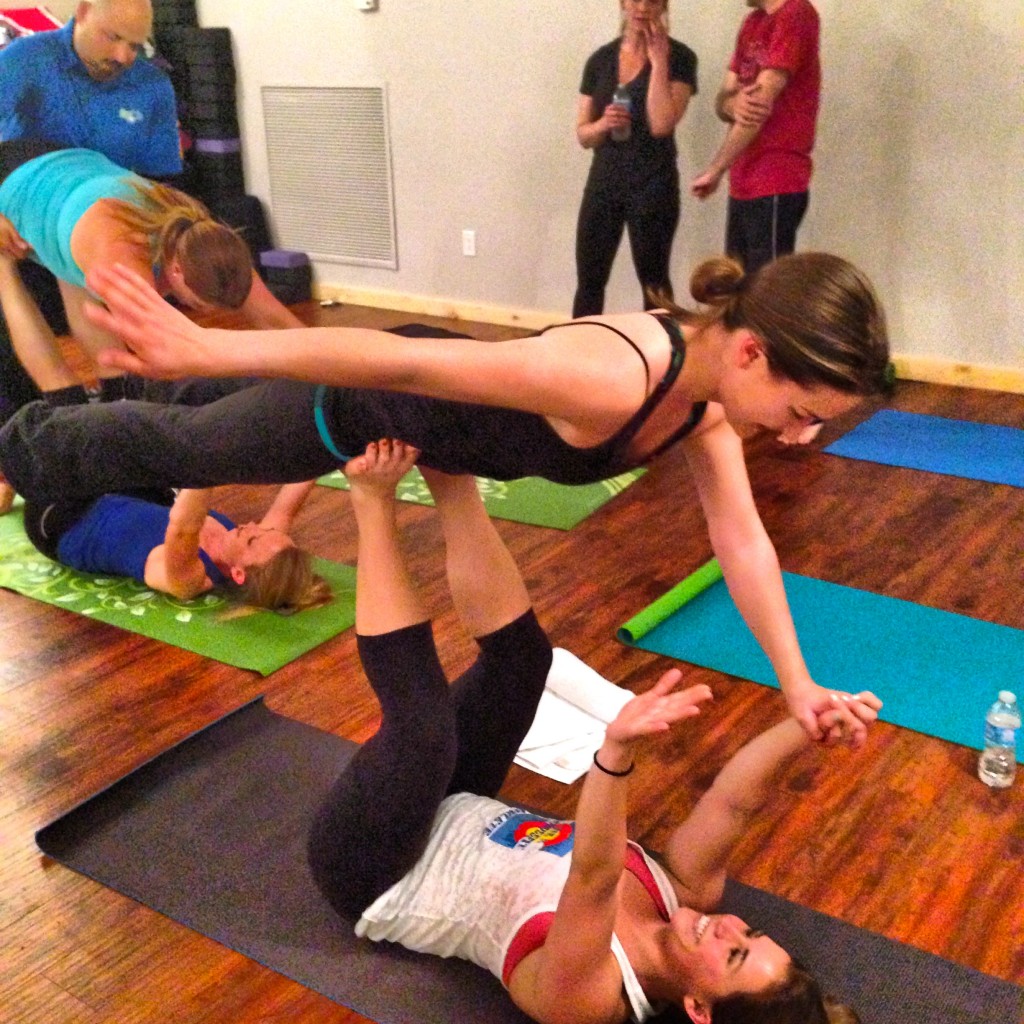 "I'm flying, Jack! I'm flying!"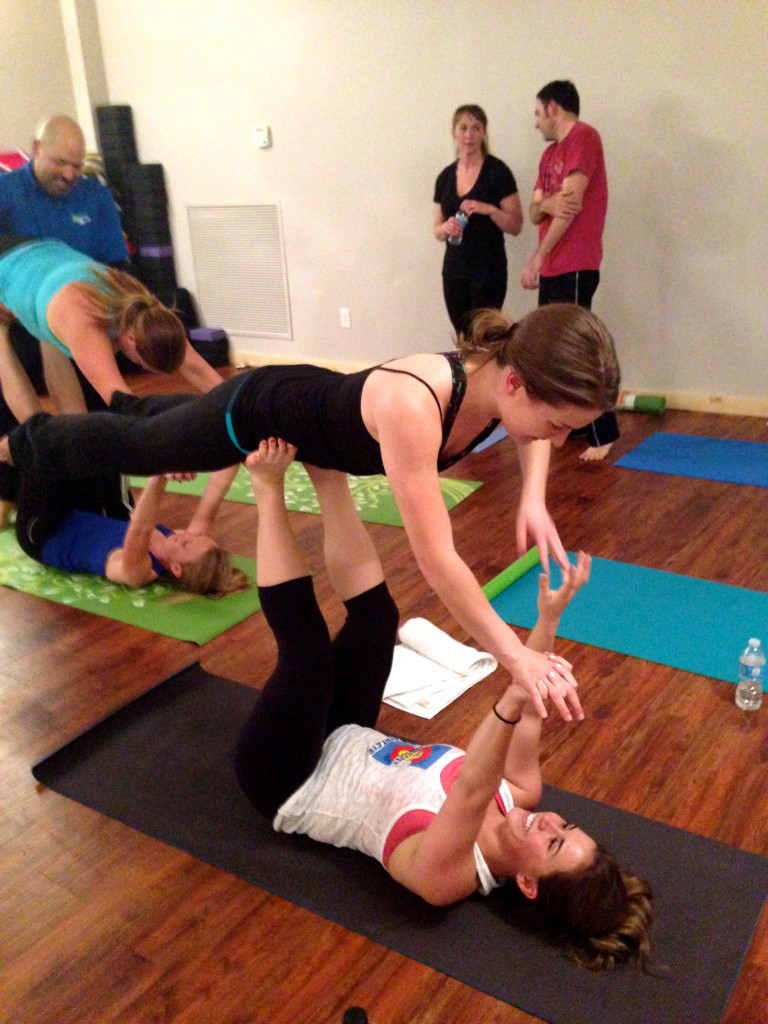 Okey, let's try the other arm…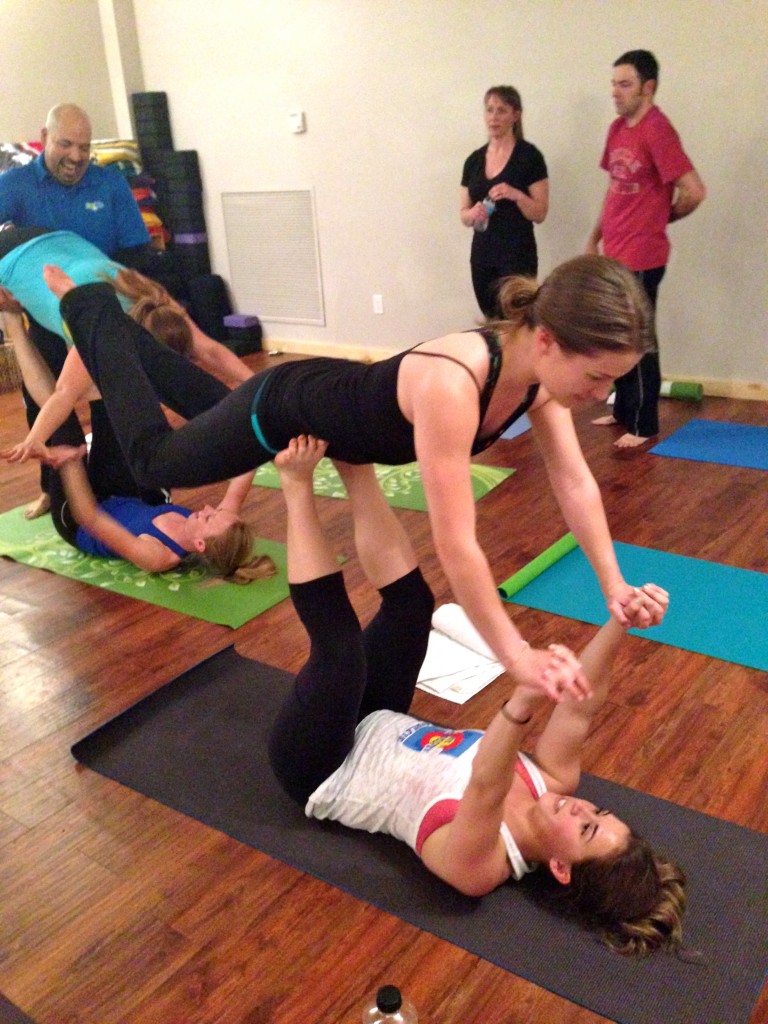 Nope. Bad idea. I might die.

Can I get down now? Thank you, Marissa (Barefoot Colorado), for not letting my head get cracked open on the ground!

After the yoga session, we all headed out to the lobby for some cool air and samples!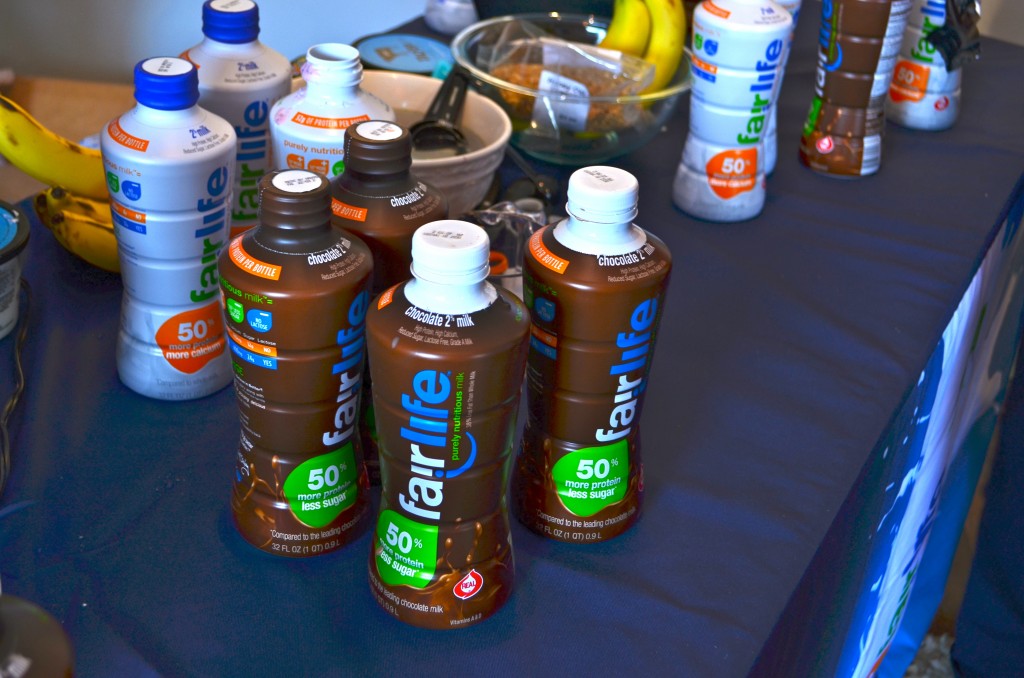 I was able to snag two bottles of the chocolate milk to take home with me. I haven't had chocolate milk in years and this was like drinking wonderful melted chocolate ice cream. Can't stop, won't stop. Hmm, maybe I shouldn't have grabbed two…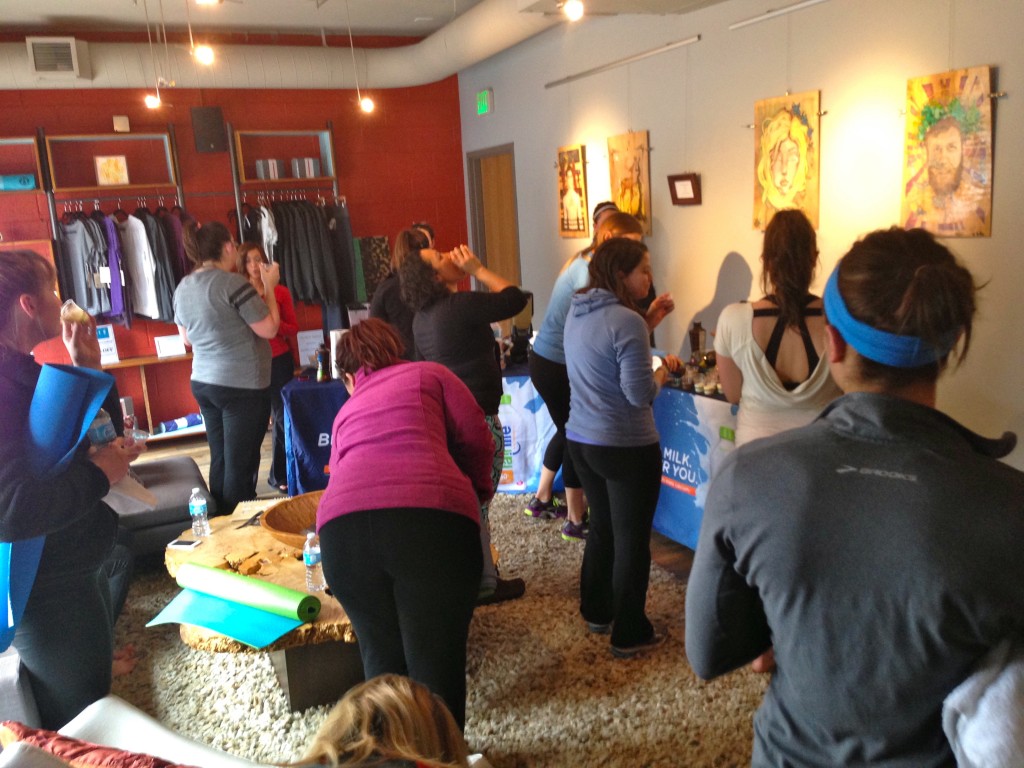 Smoothie samples were passed around and all the bloggers split off into small groups to chat while the icy rain poured down outside.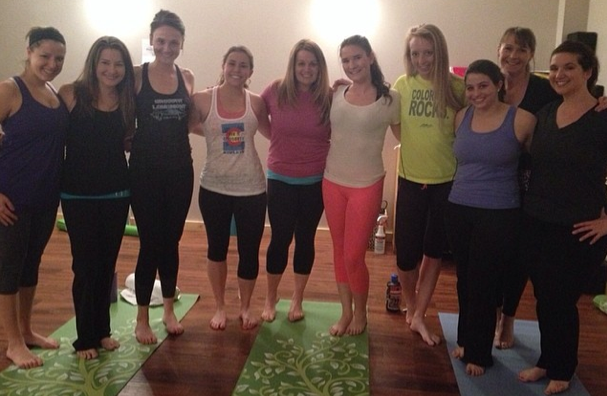 A big group of the girls via Lauren's Instagram!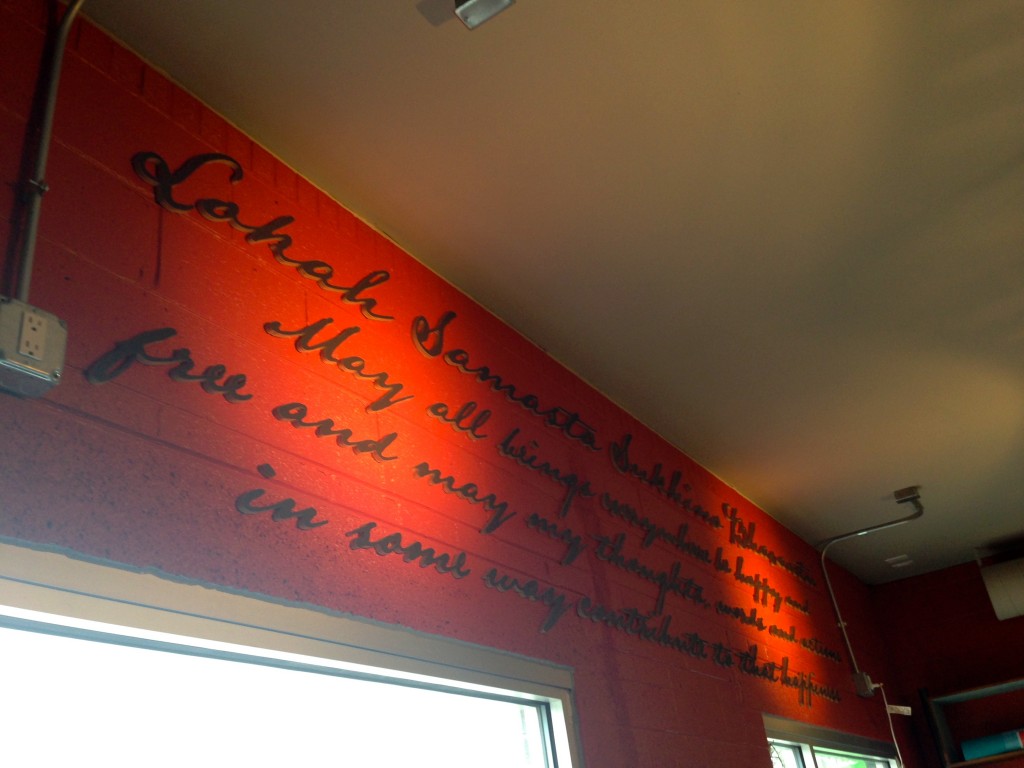 I enjoyed the last few minutes of warmth before opening the door into the arctic, bustling to my car and fighting the wet highway back north.

Presents! fairlife spoiled us rotten with the yoga mat, milk samples (I've been having chocolate milk nightcaps every night), a sample of their Core Power energy shake, a coupon to go back to River Power Yoga for a free class and a MAGIC BULLET! What a wonderful, thoughtful housewarming gift!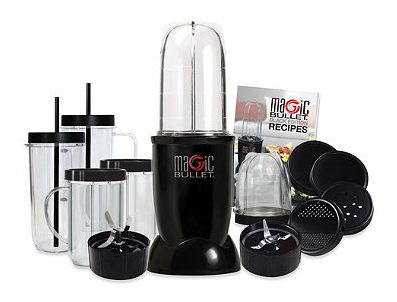 Here's the part I think you guys might enjoy. They've offered to give away a Magic Bullet blender to one of my readers!
a Rafflecopter giveaway
Note: fairlife provided me with product samples for tasting and a Magic Bullet blender, and is also furnishing a Magic Bullet blender to the contest winner, but I received no other compensation for this review, nor was I pressured to write a positive review. All opinions are my own.