We had another beer night at Wades Wines! This week's tasting featured Belgian style ales.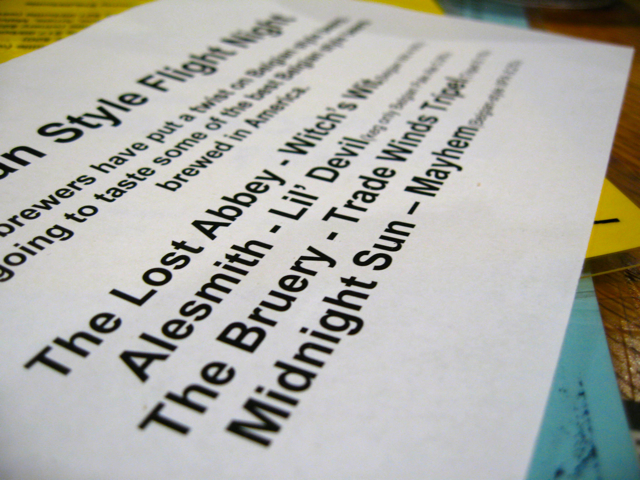 Four five-ounce tasters for $5! I still can't get over how ridiculously cheap this is!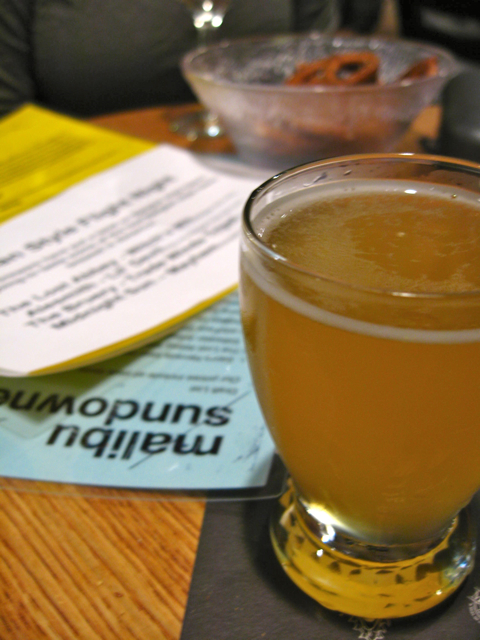 First up was Lost Abbey's Witch's Wit. Pleasantly cloudy with heavy banana and clove on the nose. There was also a little Saison-style funk to this. An easy summer drink, but not something I'd go out of my way to order.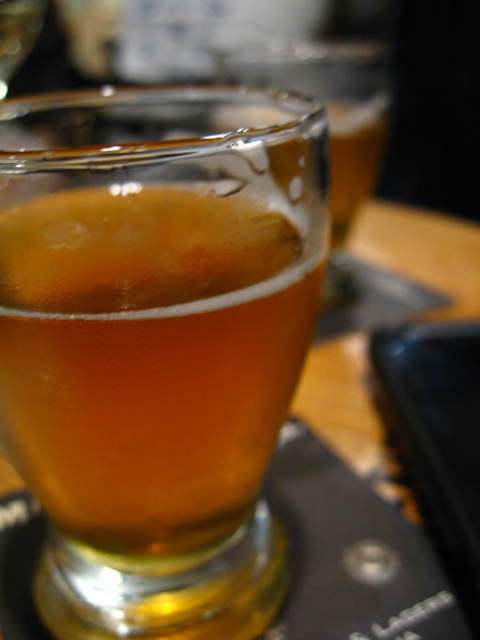 Alesmith's Lil Devil. I honestly don't really recall what this tasted like… Obviously it wasn't standing out in the name of flavor, so let's just leave it at that, yes?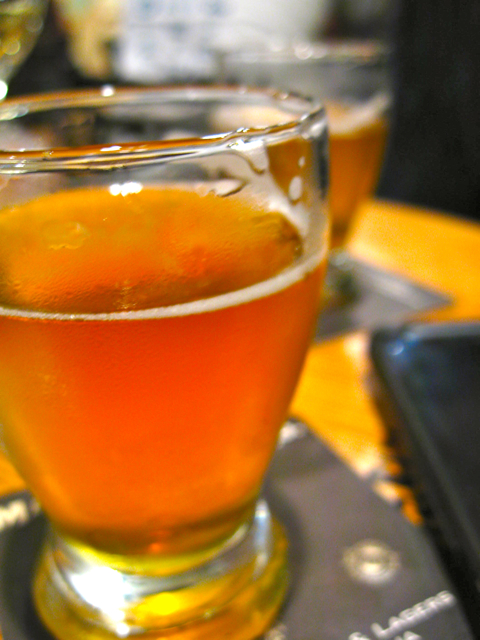 The Bruery's Tradewinds Tripel. I'm not a fan of tripels. I find them far too sweet – something I don't like unless it's combined with a sour like a Flemish Red. HOWEVER, for a tripel, this wasn't completely overpowering. Just slightly… I gave half of my taster to my fellow tasters. They didn't seem to mind.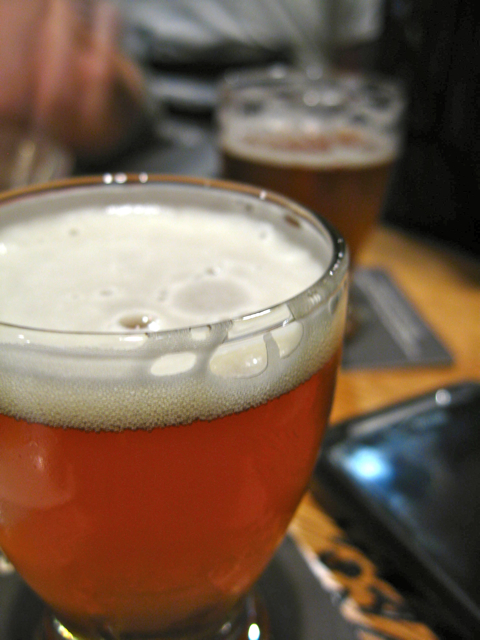 Midnight Sun Mayhem IIPA. Yes, there are TWO "I"s in that. This baby was delicious! Extremely hoppy on the nose, rounded out with a slightly sweet roasty malt flavor and finished with a bite of citrus hops. Happy hoppy!

After the tasting, we decided to try some beers that were on the board. This is a Biere de Garde by Jolly Pumpkin. Never heard of it before, but I know I love Derailleur from Ladyface, so we gave it a try. DELICIOUS! Full of notes of orange with a warm boozy end. This glass was potent and pricey, but well worth it!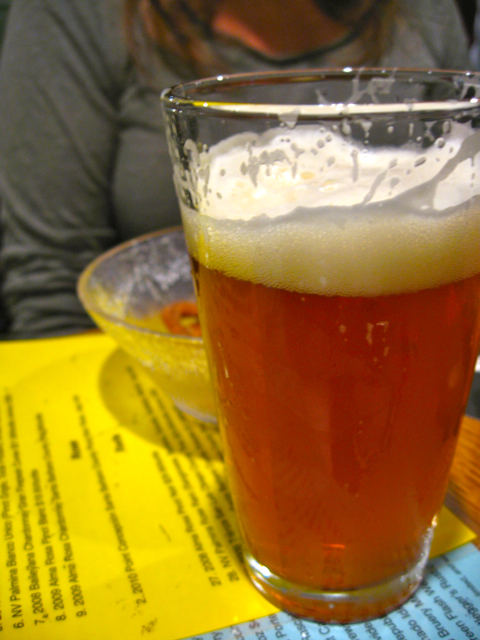 We ended by splitting a Coronado Idiot IPA between the three of us. Again, besides it being hoppy, this one kind of got buzzed into no-woman's-land. Can't remember anything except I liked it.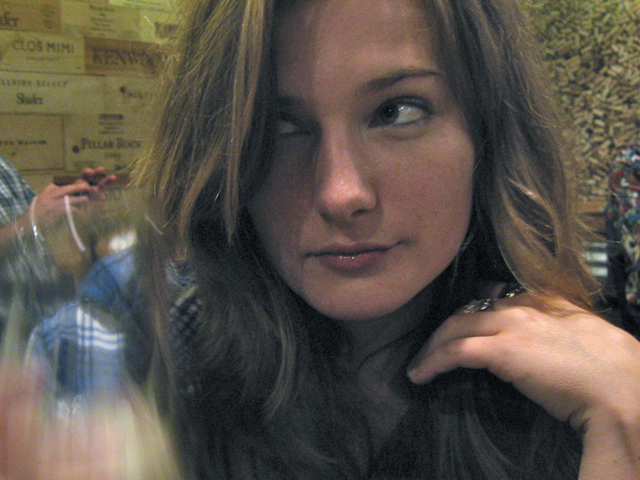 I was bummed that the tasting was over, but then we had an AMAZING idea!

Brownie Pizookie at BJ's!
And the day was complete.