It's been quite a while since I've actually had the time, or been home long enough, to COOK something! My sister-in-law made this soup when we visited in May, and my entire family fell in love with it! Yesterday, she e-mailed the recipe. I did a happy dance in front of my computer. It's THAT good.
Butternut Squash and Leek Soup – (Photo Courtesy of Lee Harrelson because I was too lazy and hungry to make mine look pretty before I slurped it directly out of the bowl…)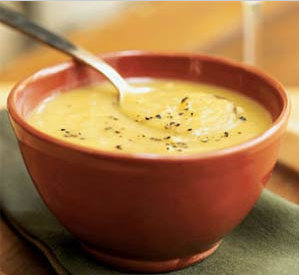 (Adapted from VegWeb.com)
1 medium butternut squash, halved and seeded
4 large leeks
1 whole head of garlic
3 cups vegetable broth
1 cup water
1.5 tsp ground nutmeg
1-2 tsp cayenne pepper
1 tbsp kosher salt
1 tsp ground pepper
1. Place the butternut squash halves, cut side up, on a cookie sheet. Drizzle with olive oil and sprinkle liberally with salt and pepper. At the same time, remove the papery skins from the garlic, then wrap the entire head of garlic in foil.
2. Bake squash and garlic at 350 degrees for 60-75 minutes, or until fork easily pierces through the thickest point of the squash.

3. Let butternut squash and garlic cool while you prepare the leeks.
4. Trim, wash and thinly slice the leeks.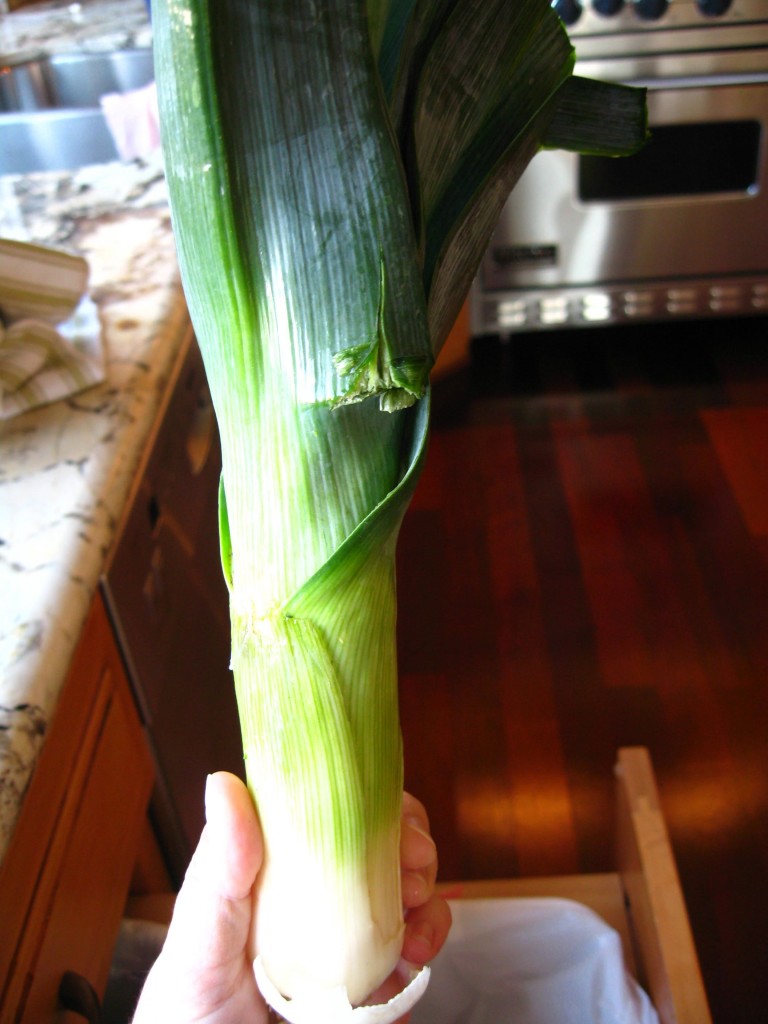 How the leeks arrive…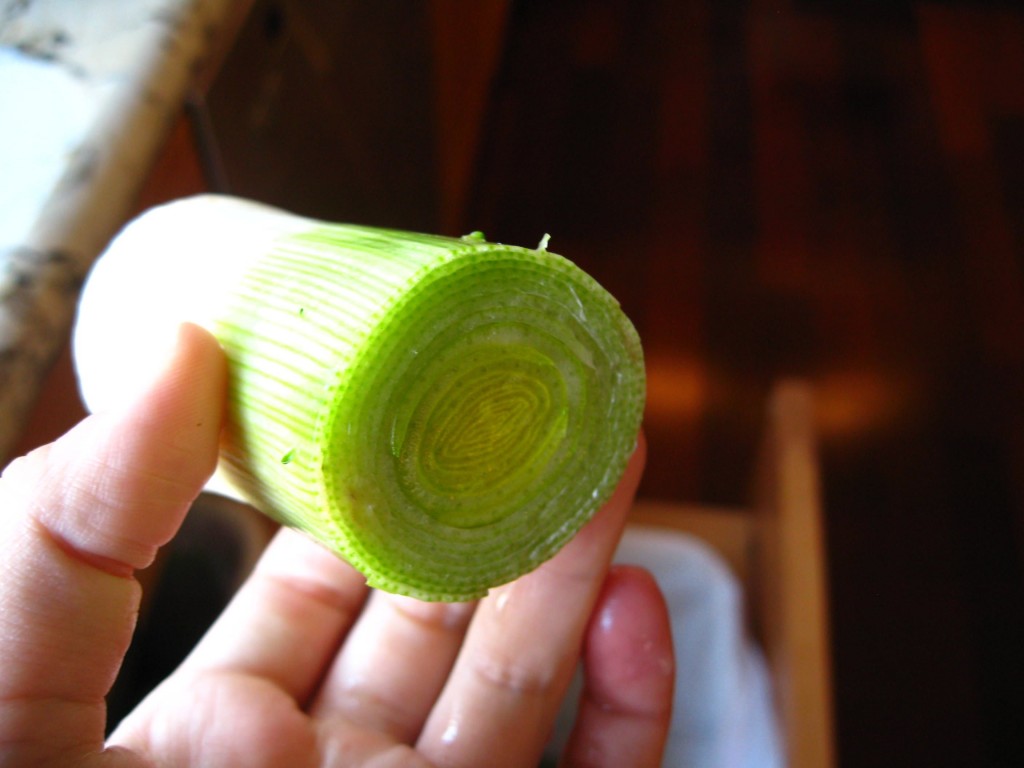 After trimming at the base of the dark green leaves…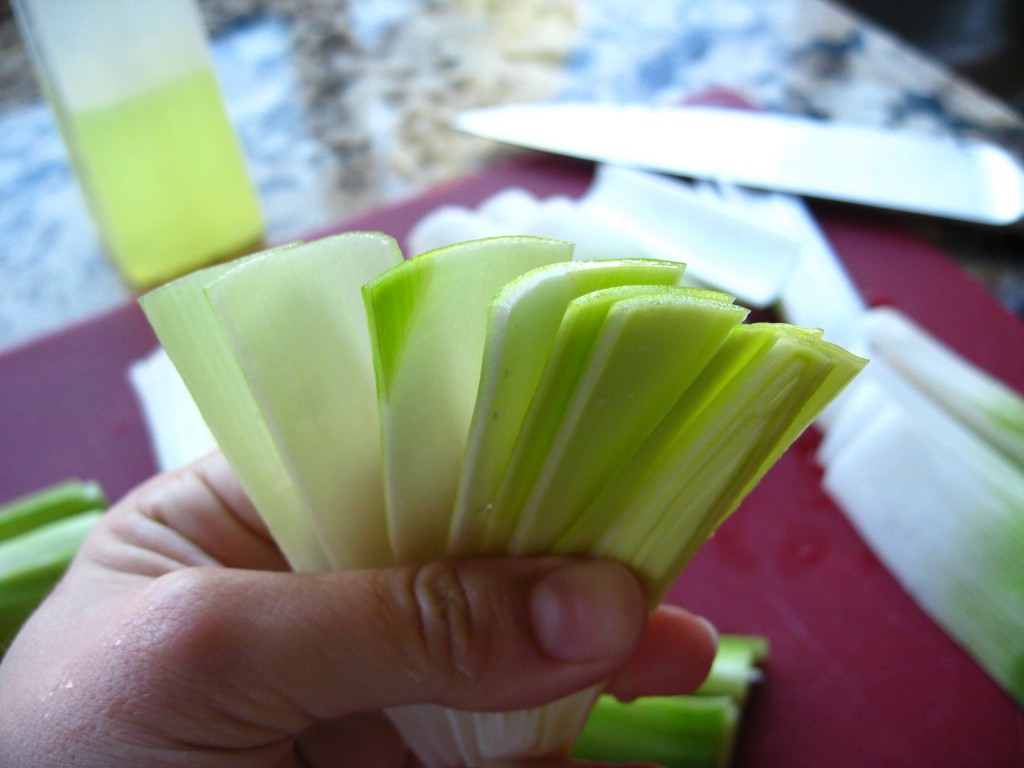 Separate each layer to rinse thoroughly.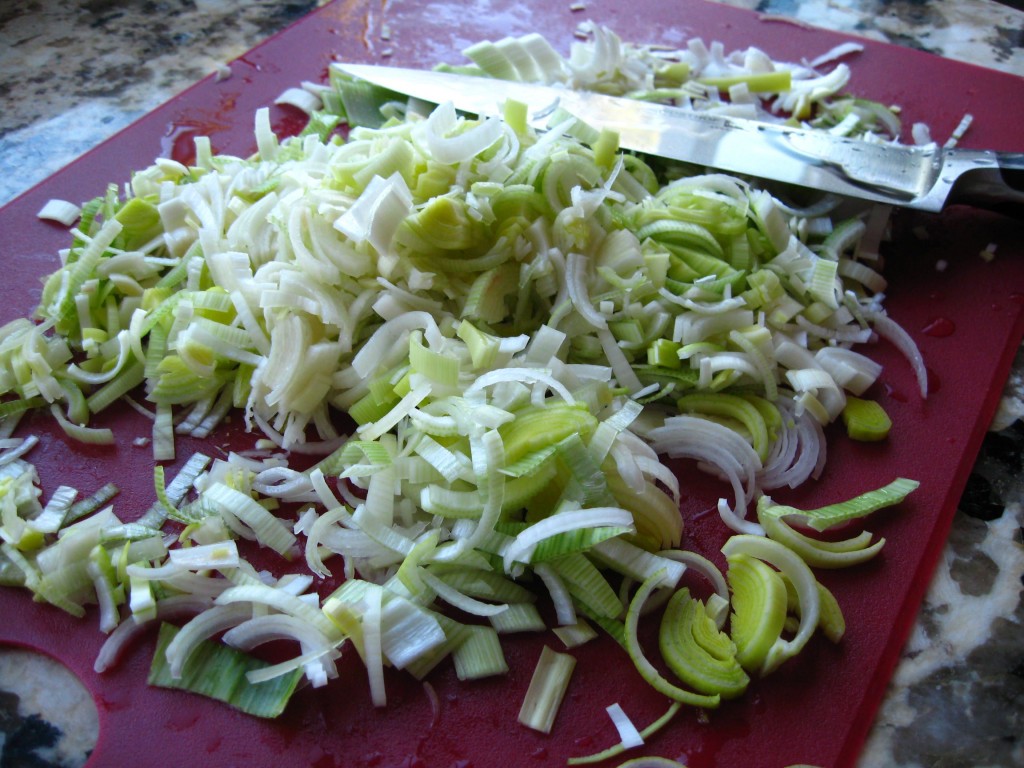 THINLY sliced leeks!
5. Saute the leeks in 1 tbsp of olive oil over medium heat for 5-10 minutes.
6. Squeeze the roasted garlic out of the casing and into the pan with the leeks and saute for another 5-10 minutes.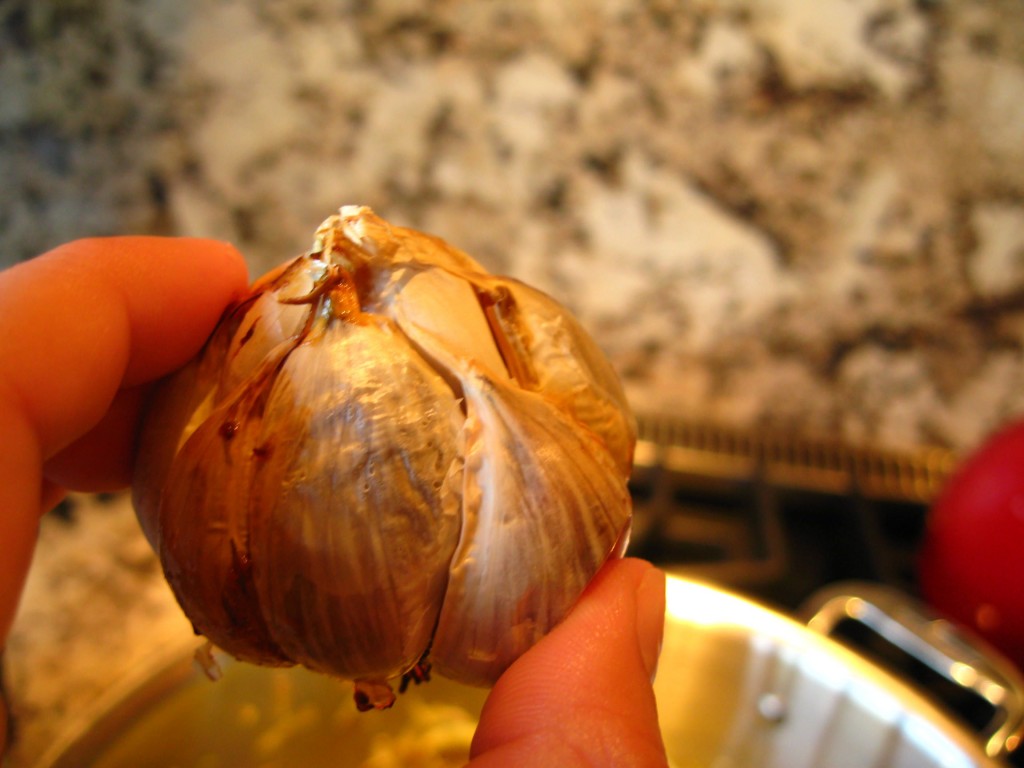 7. Add the cubed butternut squash and saute for 10 minutes.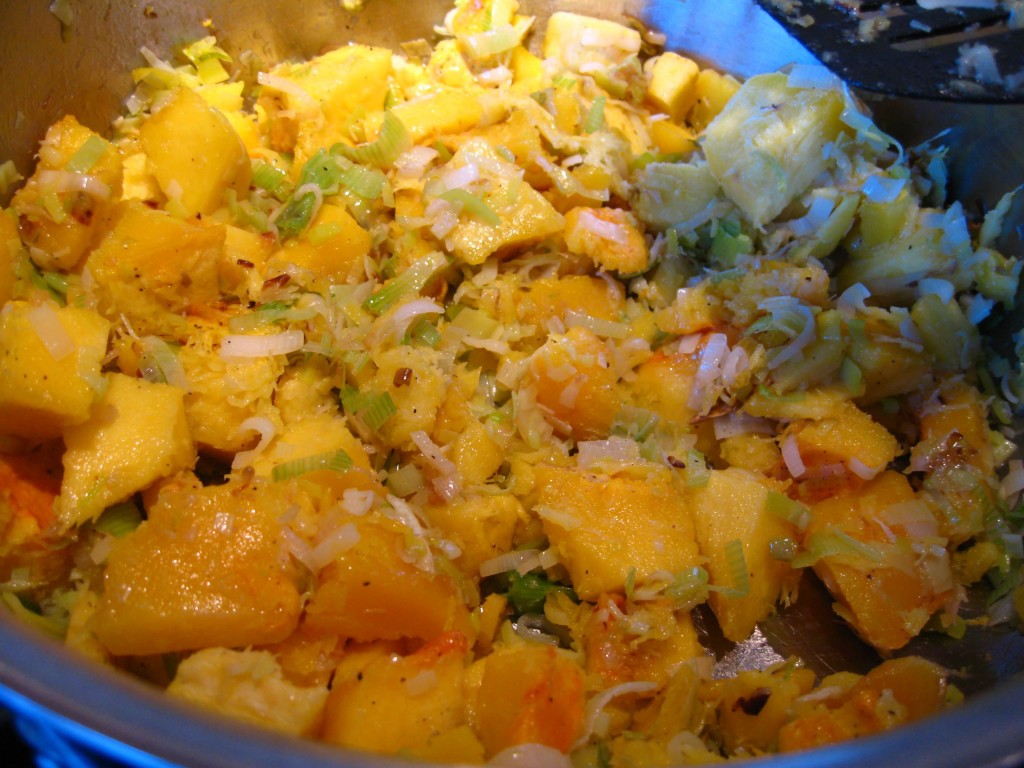 8. Add the vegetable broth, water, ground nutmeg, cayenne and ground pepper. Bring to a boil then reduce to a simmer for 20 minutes.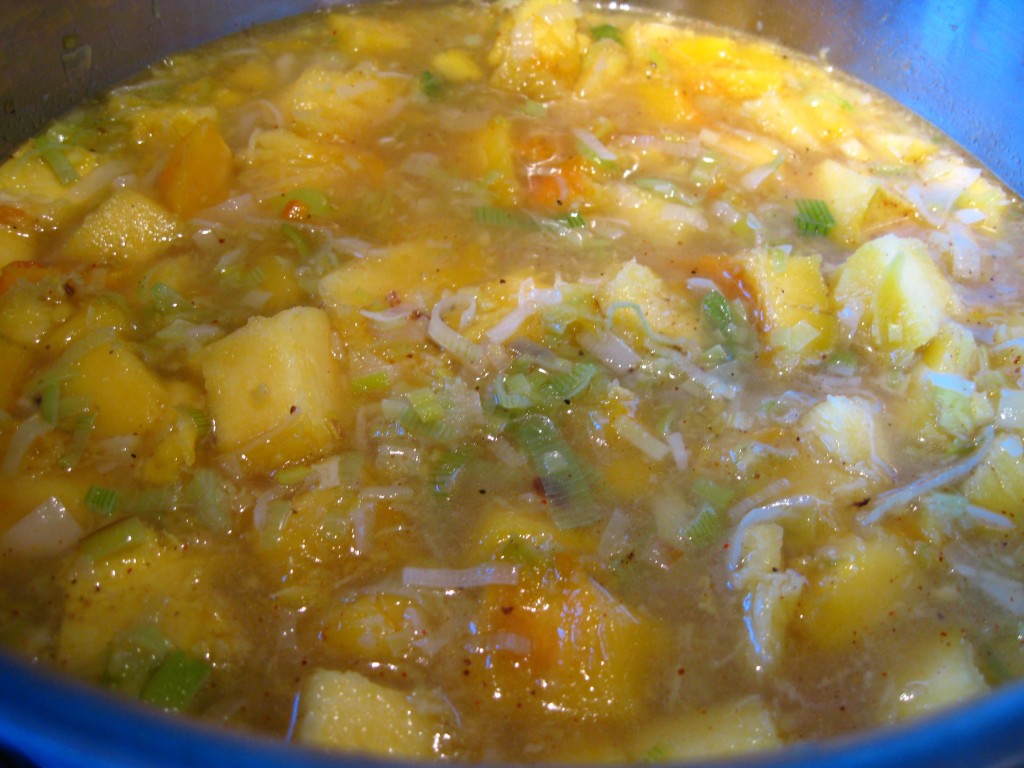 9. Take an immersion blender and puree the soup into a creamy consistency. If you don't have an immersion blender, ladle the soup into a blender and blend until smooth, then pour back into the pot.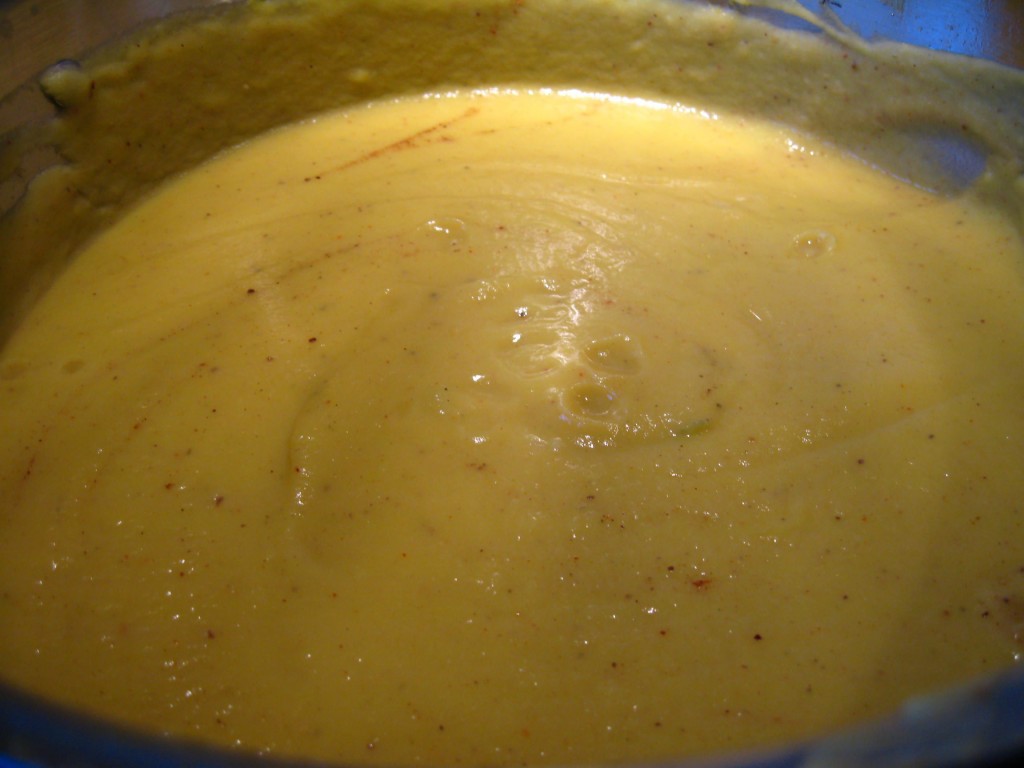 10. Slowly stir in salt, pinches at a time, until you reach the desired taste.
This soup is SPICY and slightly sweet and full of vegetables and heavenly! If you need to clear out your sinuses, this is the soup to make! Not only are you getting massive amount of Vitamin A from the butternut squash, but you also hike up your metabolism with the cayenne. Either way, who cares? It's freaking delicious!
I highly recommend serving this with a smooth IPA…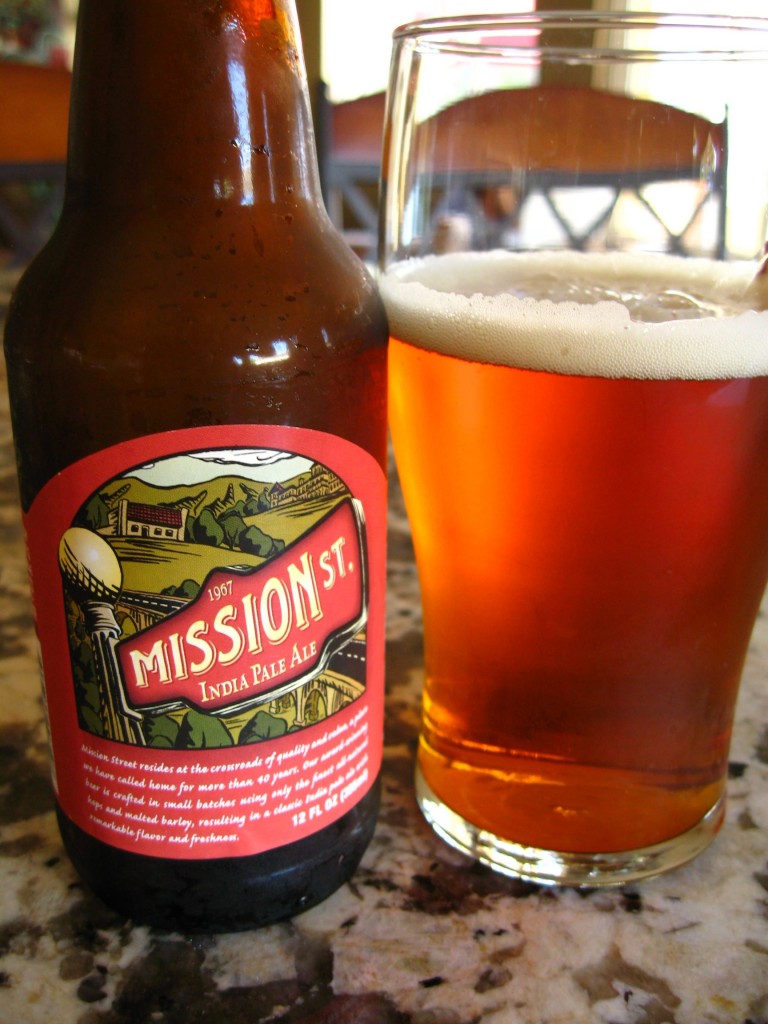 Mission Street IPA. Nice and gentle for relaxing after a 6 hour drive down from Los Altos.
Thanks for sending the recipe, Janna! This soup plus the chilly (65 degree) night feels just like Colorado again 🙂