Picture this: you're in the middle of 4th Avenue in Tucson on a 90 degree day, sweating to death, suffering from heat stroke and wishing for a snowstorm to suddenly overwhelm the town. You also start wishing that there was a brewery within walking distance. You then start searching Yelp for local breweries. You find that one opened up within the last few months, and it's only half a mile from where you sit, melting into the street, at this very minute. Enter: Borderlands Brewing Company.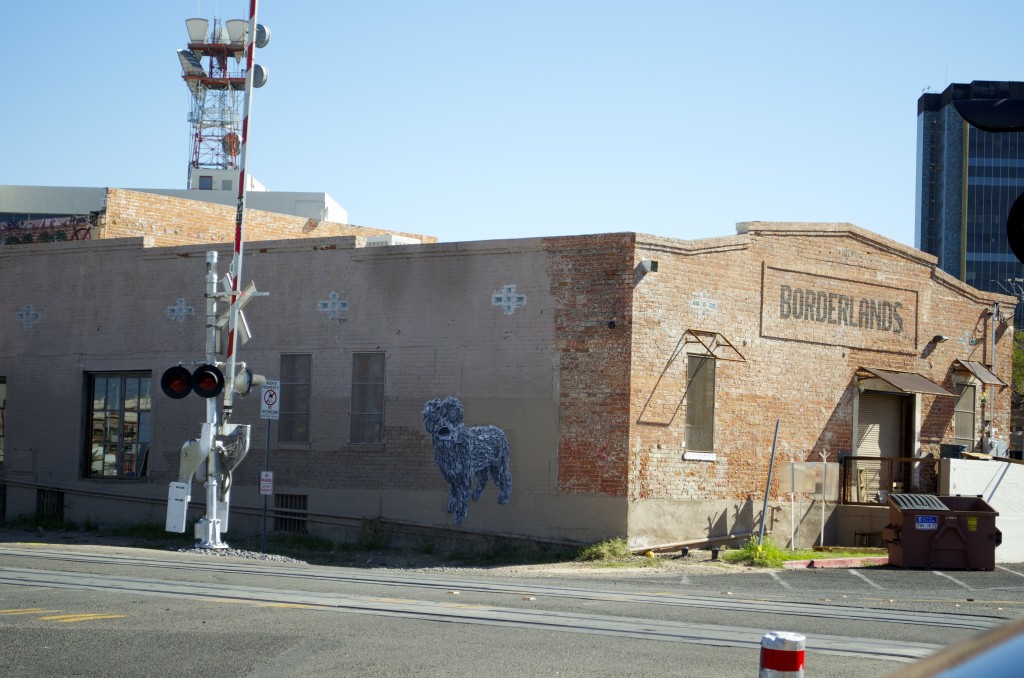 Walk down 6th Street, left on 7th and cross the railroad tracks and you stumble across an unassuming brick building.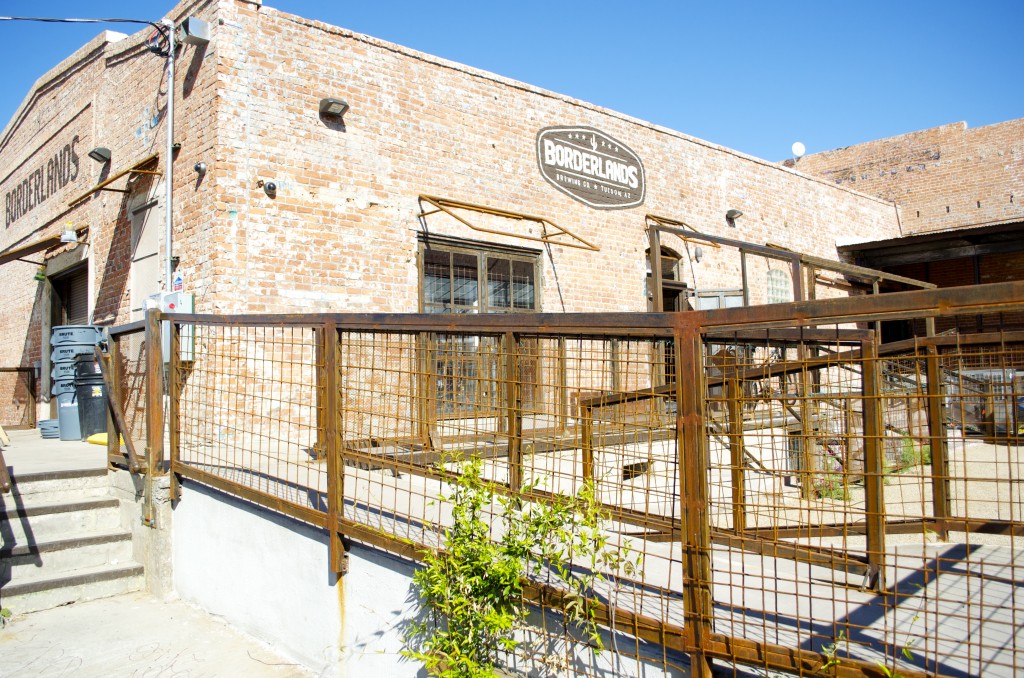 Borderlands is only open Wednesdays from 4-7pm, Fridays from 4-7pm, and the second Saturday of every month from 12-4pm. Good thing I felt like scanning the area Friday afternoon! Friends Michael Mallozzi and Myles Stone joined with Blake Collins to open this nano brewery in the heart of Central Tucson at the end of 2011.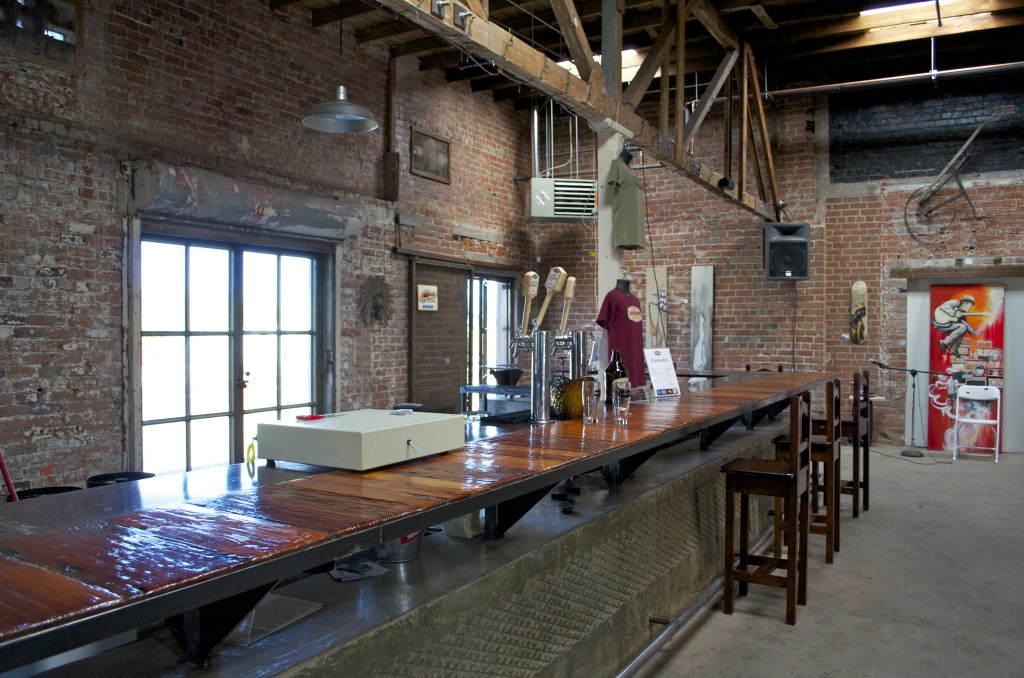 The small brewery (I believe it's 3 bbl) is surprisingly open and feels like a big space! The thick wooden beams lead to skylights that keep the room well lit and airy.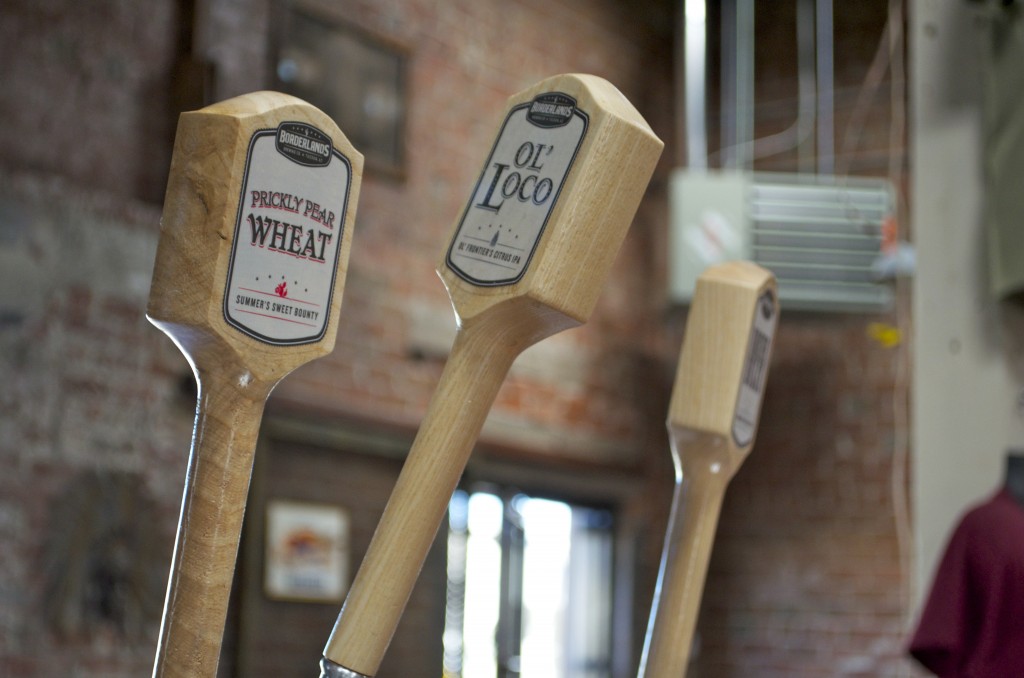 They had three beers on tap when I showed up. Brewmaster Blake Collins explained that they run out of their beer so quickly that they were lucky to even have those three left! Considering the crowds that gathered fifteen minutes before they opened, I'm glad I showed up when I did! I would've hated to miss out.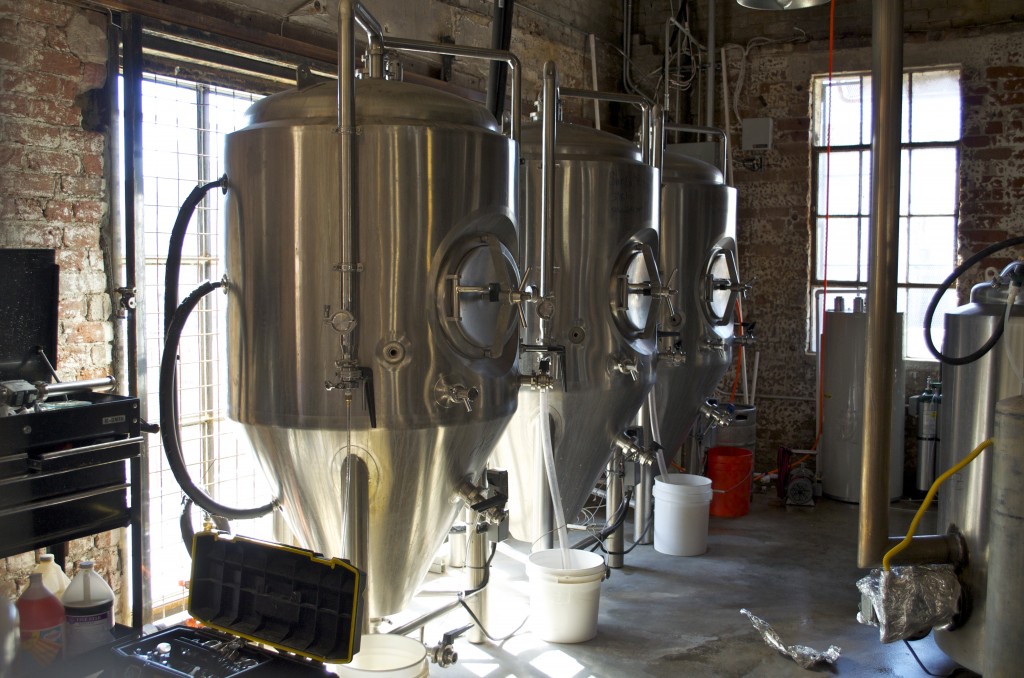 Borderlands also features fermentors from Premier Stainless. The brewery is set on the far left side of the tasting room, behind wide wire fences so you can walk around and get a good view of the entire system as you enjoy your pint.
Now onto the beer.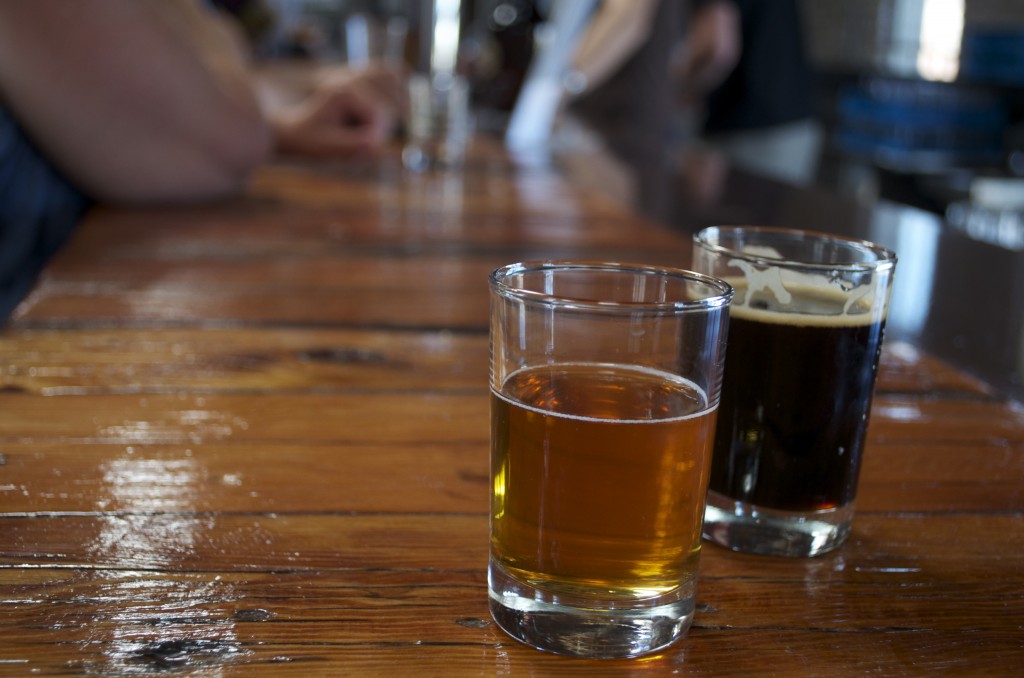 I first tried the Ol' Loco Citrus IPA. The aroma gave off plenty of bitter citrus, slight floral, and a hint of skunk. Not quite overwhelming, but it smelled almost lightstruck. Luckily, that one bit of aroma doesn't translate to the flavor – medium-high carbonation that sends the floral flavor around your tongue, ending with a wonderfully sharp and bitter end. Still a few kinks to work out on this one with the aroma and perhaps balancing out the hops with a touch more malt.
The Noche Dulce Vanilla Porter came next. This taster was beautifully dark with a heavy scent of vanilla wafting off the head. The sweet vanilla was a little overpowering to me, but the roasted coffee flavor from the dark malt brought it back into a sturdy porter and an easy sipper.

The Prickly Pear Wheat. This beer is possibly the most interesting beer I've ever encountered. Brewed with local prickly pear juice, the sour notes in this wheat beer threw me for a second. Having never had prickly pear, I assumed that some lactobacillus had gotten into the beer, but not in an unpleasant way at all. Without any residual sweetness, this tangy wheat beer gently awakens your palate and keeps you sipping as you wonder what exactly is going on. From what I was told, this beer may be phased out and turned into a lambic – PERFECT use of the sour notes of prickly pear!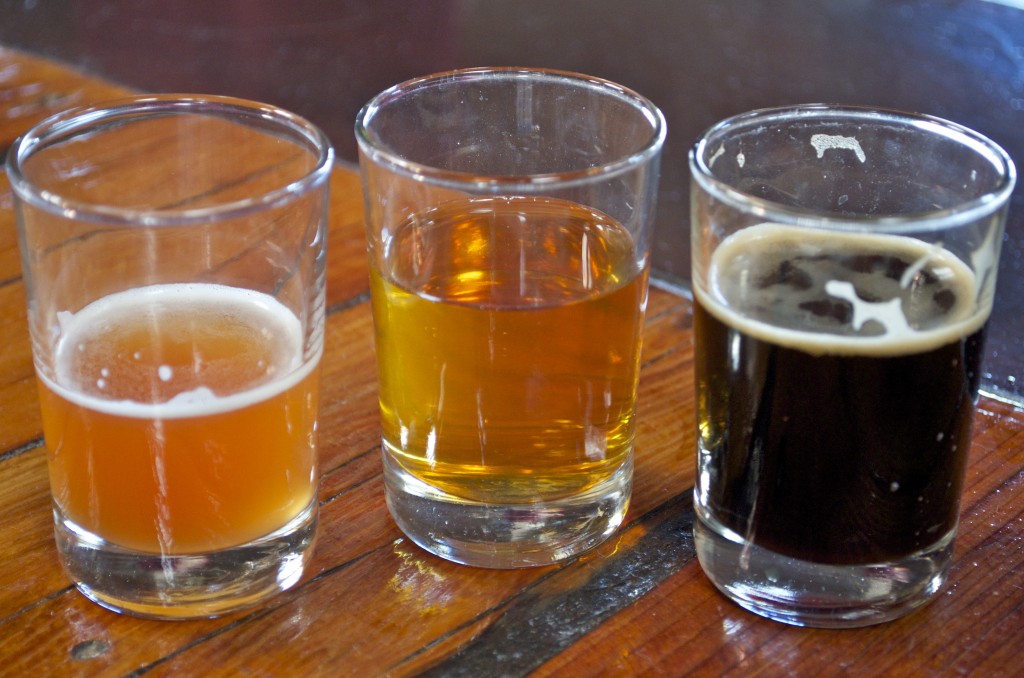 Overall, the unique prickly pear was my favorite, but I love the use of local ingredients in their beer! The vanilla beans, prickly pear juice and select hops come from local farms, and the conservation of water and resources is high on their list seeing that they're located essentially in the middle of a desert.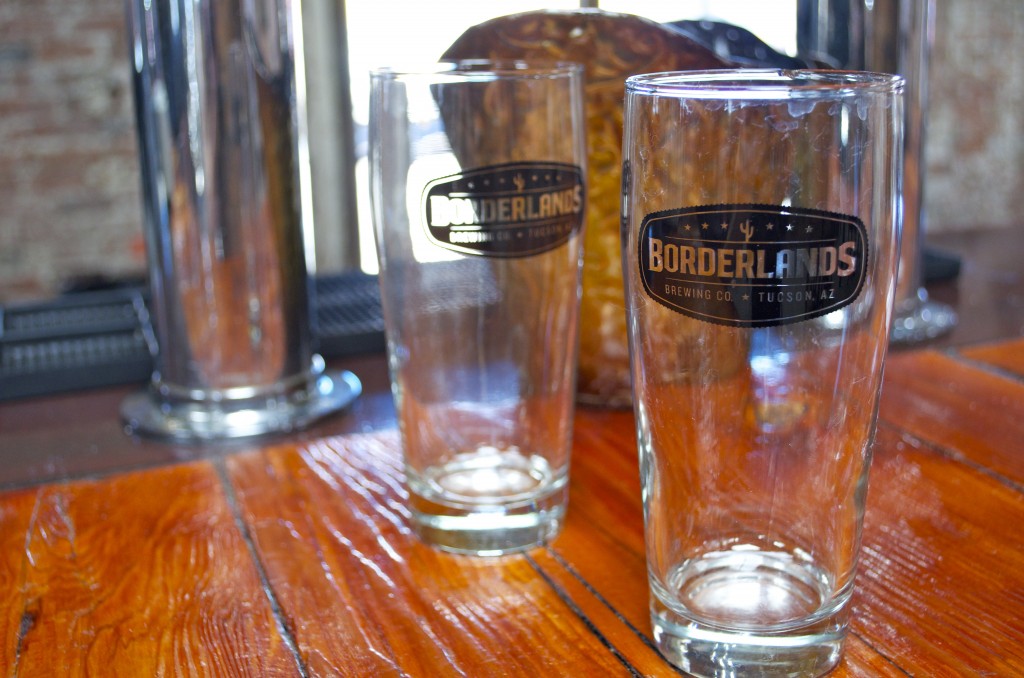 I'm so glad I arrived early and was able to sample all three of these new brews!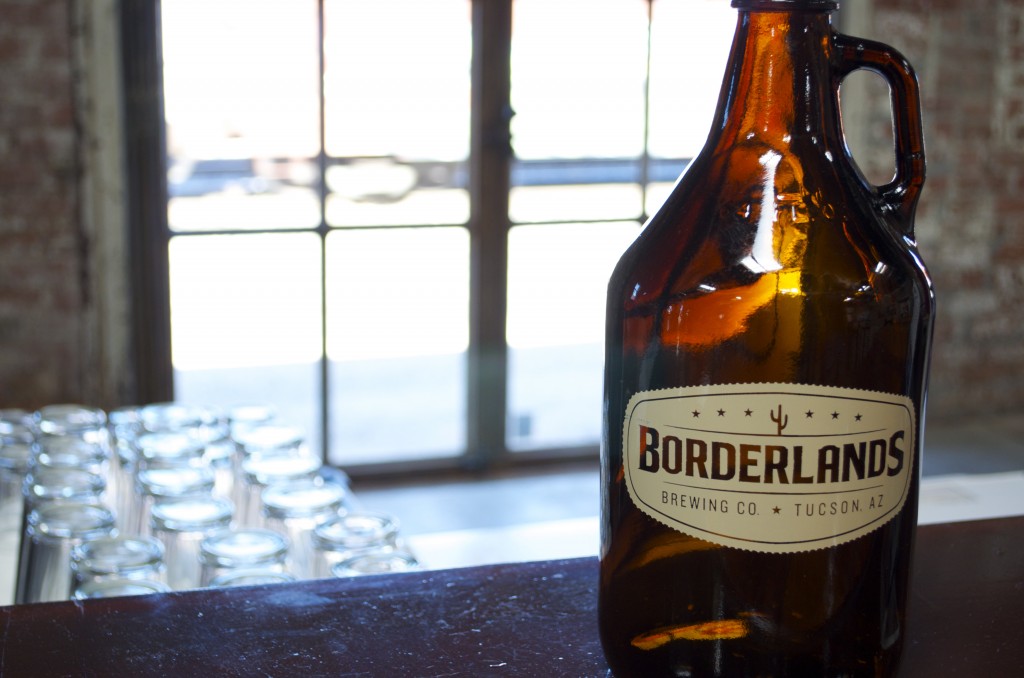 While this is my second to last show and I most likely won't be back in Tucson for at least a few months, I can't wait to return and see what this little brewery evolves into! I'm on the edge of my seat waiting for that lambic! I might even make that an excuse to come back sooner!
Borderlands Brewing Company
119 E Toole Ave
Tucson, AZ 85701
Open Wednesdays and Fridays from 4-7pm and the second Saturday of every month from 12-4pm