I bought this Living Social deal MONTHS ago. For $20, you get $40 worth of food from Azu in Ojai. I love Ojai and I love cheap food. Win-win-win!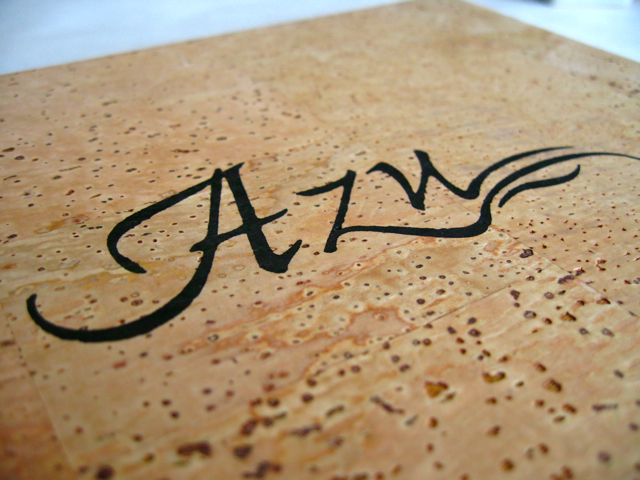 Azu is nestled in between a frozen yogurt shop and a bakery on the main street. Once you enter, you're greeted by dark woods, craft beers on tap and a surprising extension of the restaurant that stretches all the way to the back.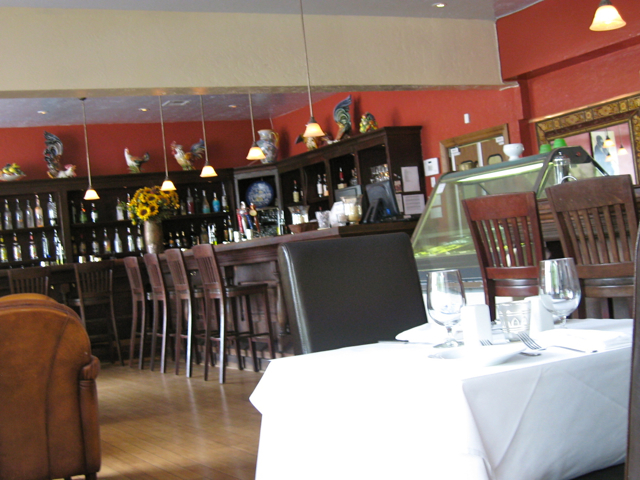 For noon, it was relatively quiet. Two other tables by the windows were occupied.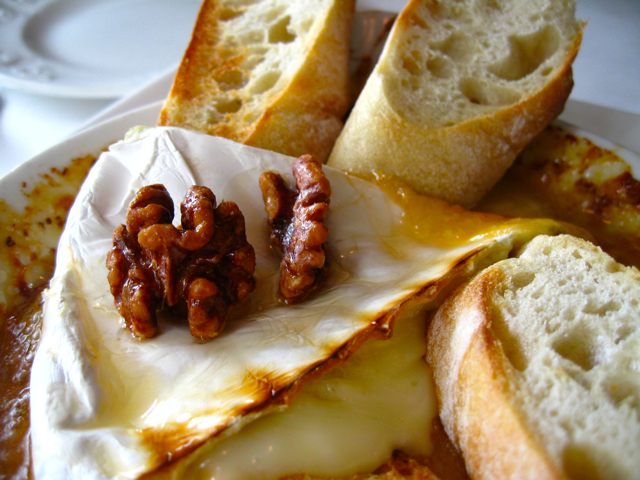 Since I had a massive amount of money to spend (I don't think I've personally spent more than $12 on food…) I did something I never do – got an appetizer. The honey baked brie took about twenty minutes to bake. The wait was well worth it. It came out sizzling hot, the local sage honey caramelized and crusty around the edges, and the candied walnuts toasty with a slight crunch of sugary coating. We DEMOLISHED this plate!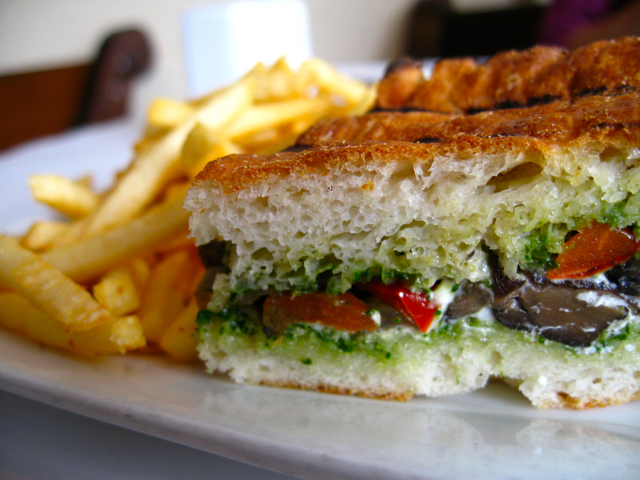 For the main course, I ordered the vegetable panini. I'm kind of on a portobello mushroom kick since I found out that I'm not totally disgusted by them two weeks ago. Marinated and grilled portobello mushrooms, bell peppers and onions set atop soft, pillowy foccacia bread, and slathered with pesto and goat cheese. The skinny fries on the side were sprinkled with sea salt and served with a homemade ketchup. Another plate, demolished.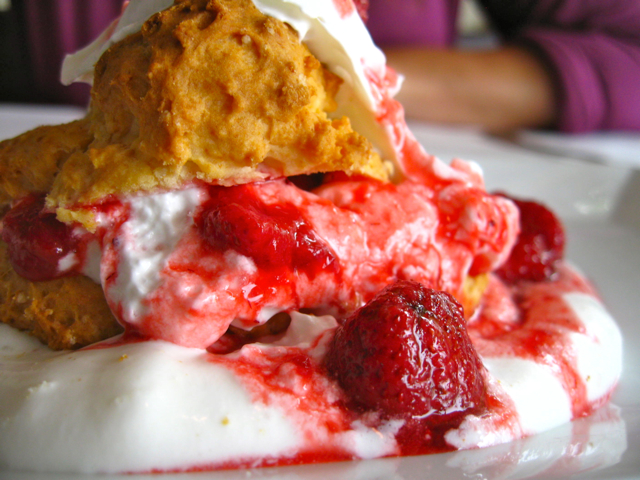 We decided to get two desserts and split them. Azu's dessert of the day was strawberry shortcake served in a cream puff and overflowing with homemade whipped cream and balsamic macerated strawberries. I had a few bites of that one, but I was really waiting on the edge of my seat for MY choice.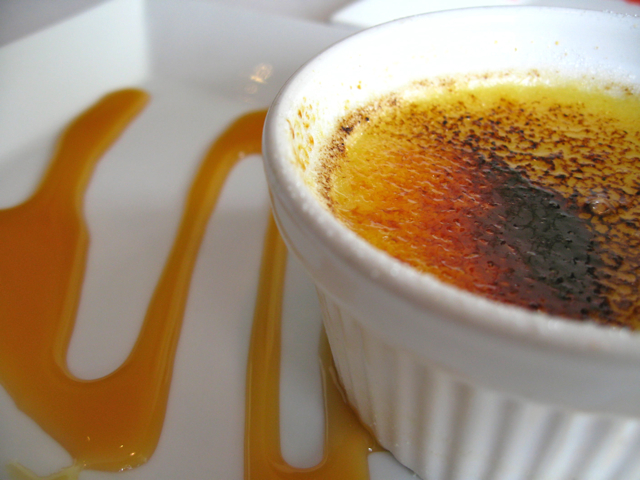 Crème brûlée!!!! I've been dreaming about this since I had it at Ladyface last week. This one was a clean and simple crème brûlée – studded with vanilla beans and topped with a thin sugary crust that cracked easily with the tap of a spoon. They drizzled homemade caramel around the plate which I may or may not have licked clean. I'm classy like that.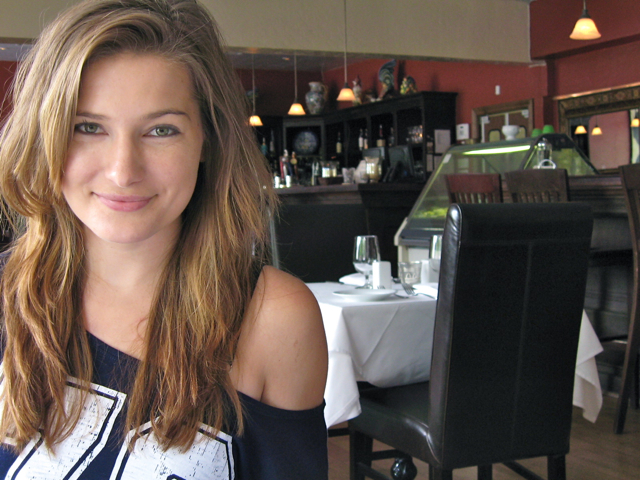 Azu made for a ridiculously content Becki. It also makes her talk in the third person… Immediately after, I lapsed into a food coma and had to be bribed out of my seat with the promise of a visit to the Ojai Beverage Company.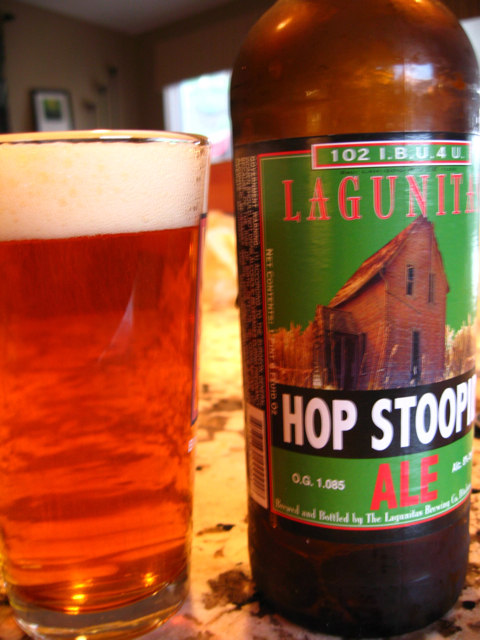 Oh yeah, I went there.