While I was in Tempe working the Festival of the Arts, I scrolled through my BeerWhere app and found out that there was a brewpub two blocks away. I already had plans to go to Four Peaks that evening, so I decided a warm-up would be good.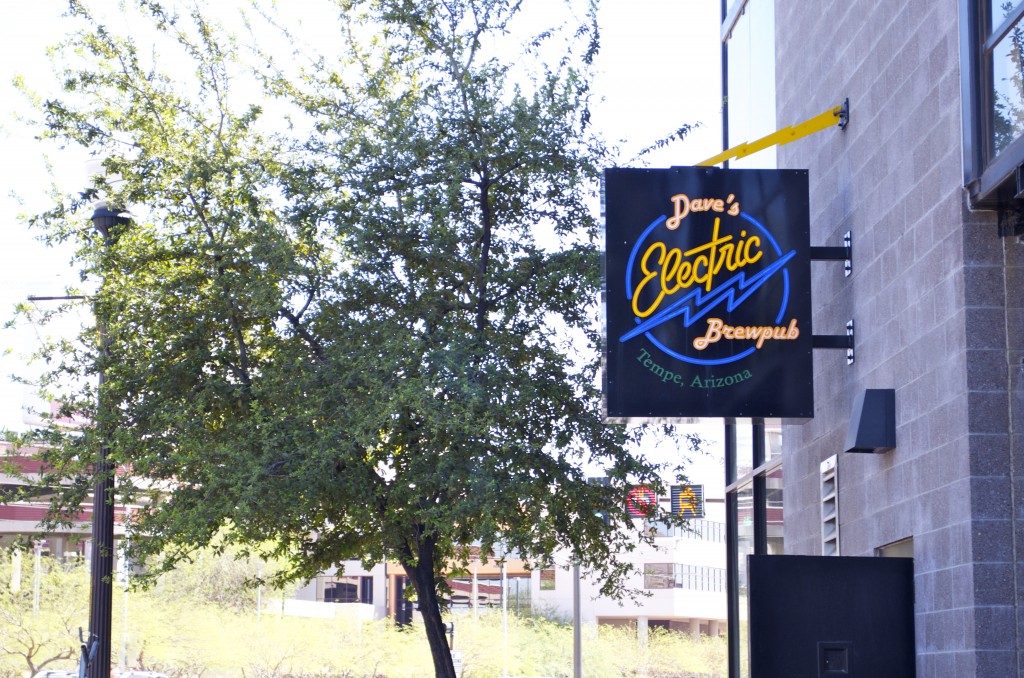 The simple two-block walk warmed me enough as it was. I was NOT happy to be out in the 91 degree weather. The neon sign was a lovely sight after those hot three minutes.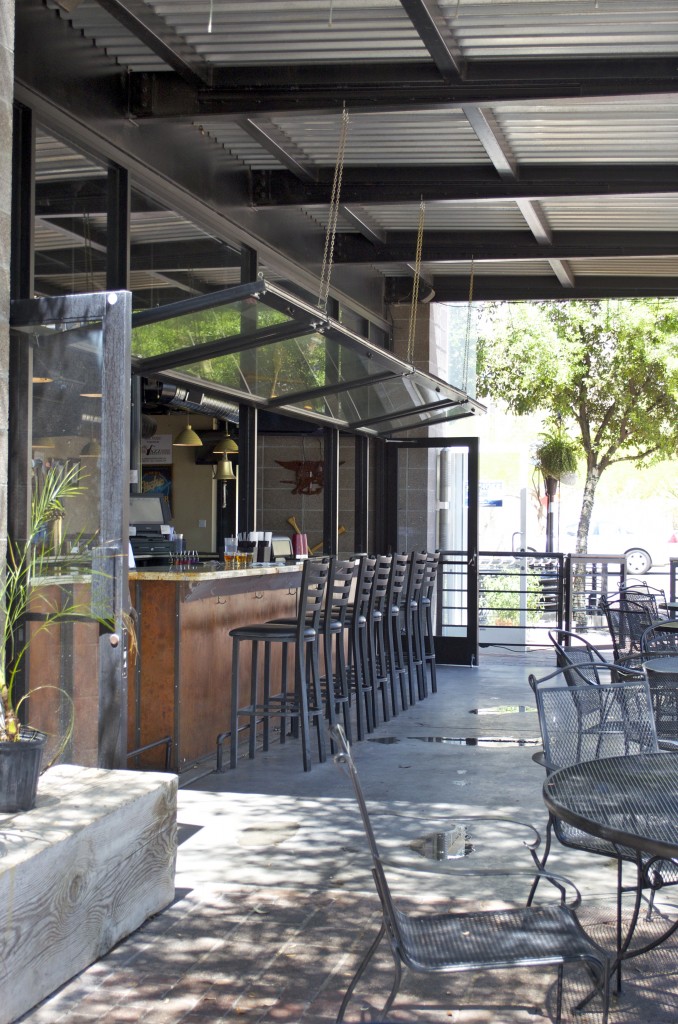 The bar opens to the patio, with a little bit of seating indoors. I opted to sit outside and enjoy the cool breeze that rolled across the sidewalk while there was still some shade.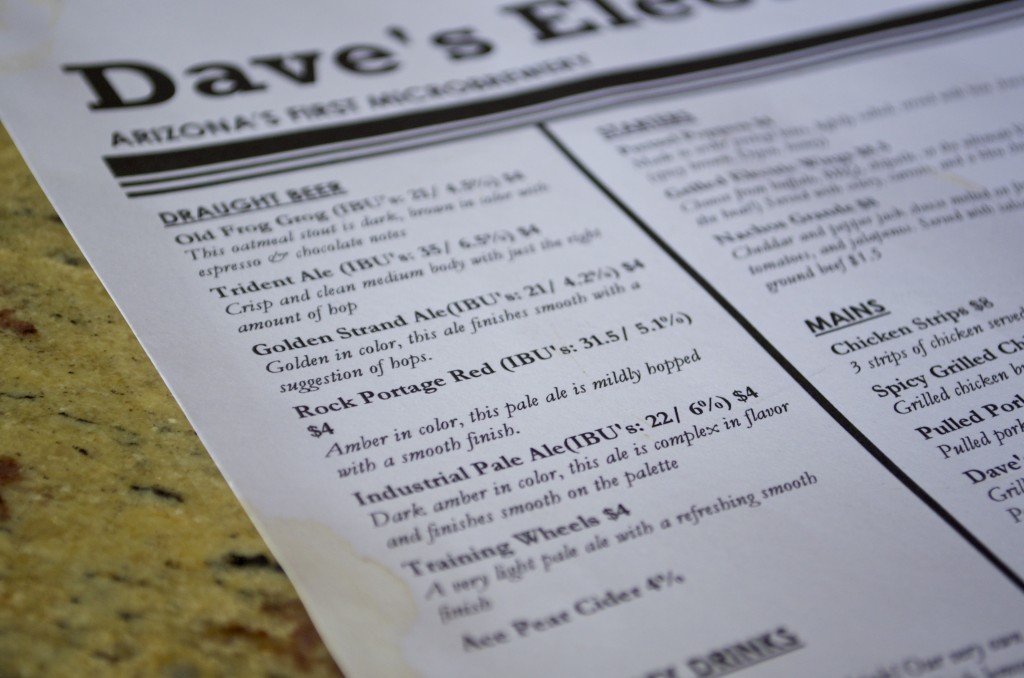 I opted for a flight of all of the house brews – duh.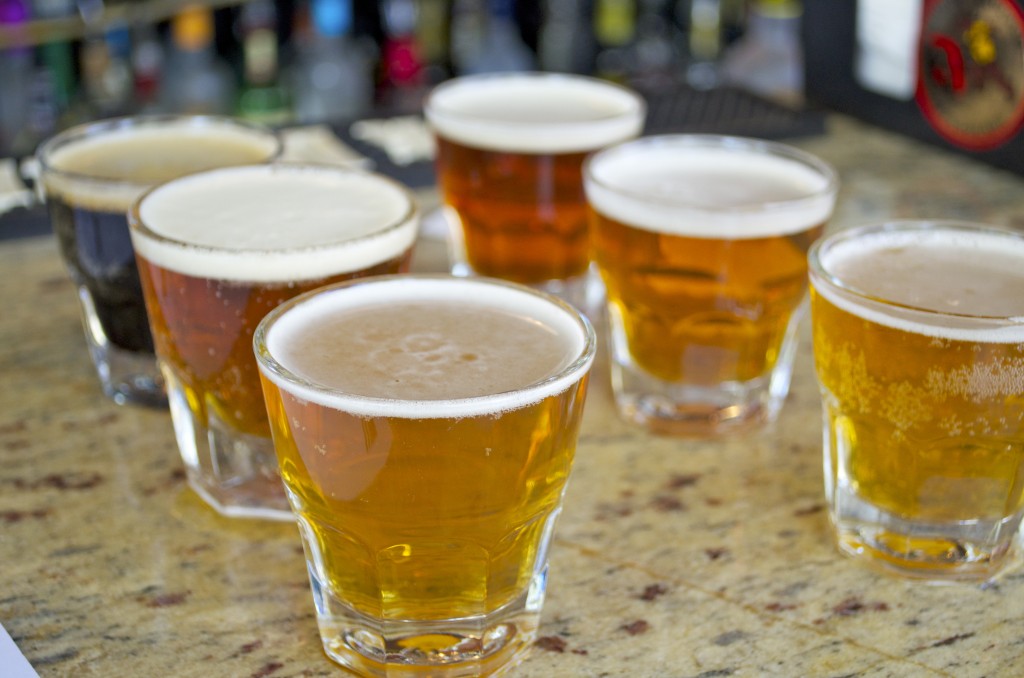 Of all six, my favorite was the Old Frog Stout. The Training Wheels had a hint of acetaldehyde – could stand with a little more conditioning in the fermentor, and the Golden Strand had a relatively heavy dose of diacetyl – nothing a few days at a higher temperature (diacetyl rest) wouldn't fix, with all of my knowledge (sarcasm) about fixing off flavors in beer.

The Old Frog, however, was lovely! The aroma was full of coffee and chocolate, the first sip full of extreme roast and warm espresso, medium low mouthfeel and finished with a slight bite from the hops. It was a little thin to the finish, but then again I love the really chewy stouts that linger between your teeth for hours after. For Arizona heat, this is a stout I would go out and order in the middle of the day to cool off with an extra dose of flavor you don't get from lighter "summer" beers.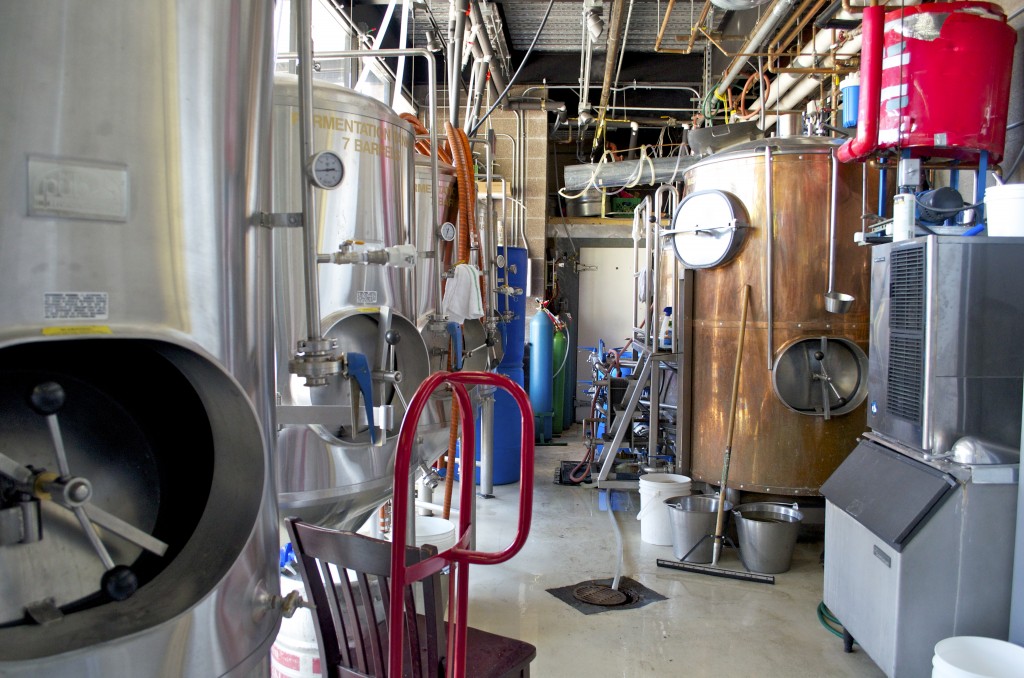 I got to peek into the brewery as well. They have a seven barrel system and large windows on the outside so you can peek in if you're curious. The owner was busy in the back room kegging up some IPA to take to the beer gardens back at the art festival.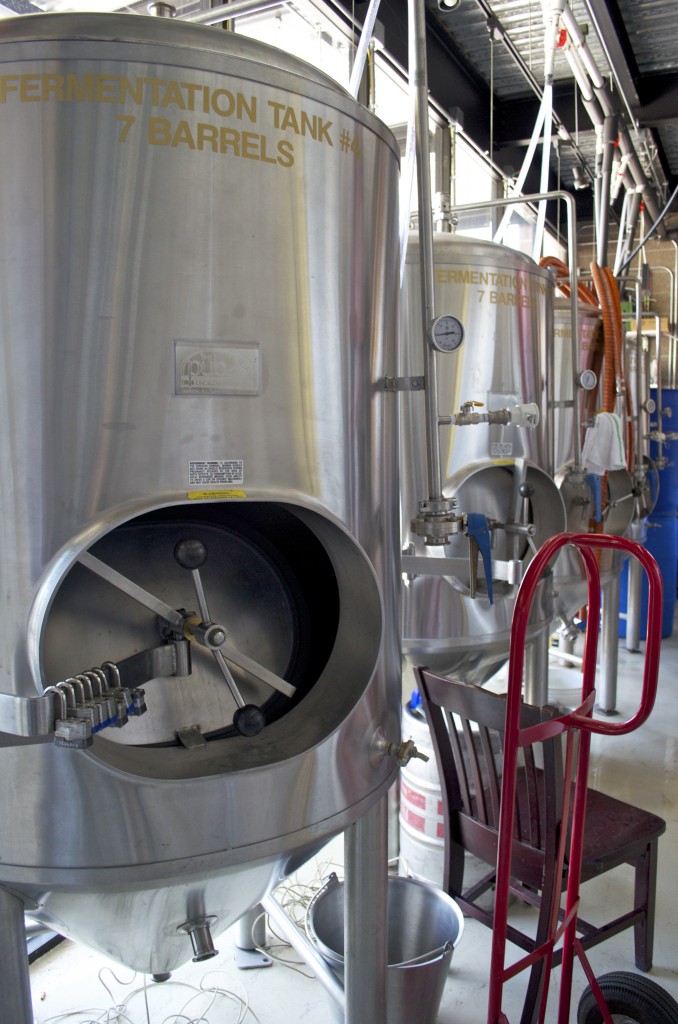 Spending a day surrounded by new brews, breweries and fermentors is bliss.
Dave's Electric Brewpub
502 S. College Avenue #103
Tempe, AZ 85281
Open Monday – Sunday from 11am – 2am