It's two and a half days into the work week and I've spent two of them in walk-in coolers. Nine hours a day in walk-in coolers that are an average temperature of anything between 35-41 degrees. Did I mention it was raining outside, so every time I entered the walk-in I had little droplets of water turn to ice? A slight exaggeration, perhaps, but holy crap it was cold. Needless to say, I was in desperate need of anything that would help me thaw out for lunch.
Enter – free lunch from Panera! I received a gift card from both Panera and the Tastemakers Outreach program to go and check out the new soups on the menu. Although I received a gift card, all opinions are my own, yadda yadda yadda.
Alongside freezing my ass off, I've also been graced with a lovely cold. Chicken soup to the rescue!
I ordered the "You Pick 2" combo with the Sierra Turkey sammich and the homestyle chicken noodle soup (apparently low-fat? I didn't agree to that!).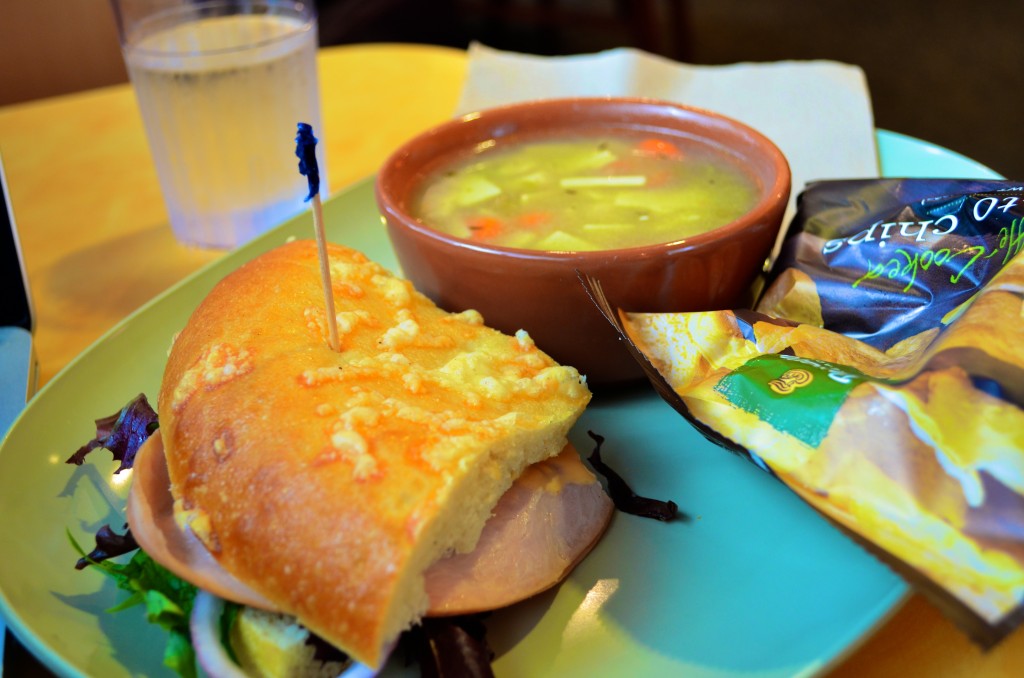 I gotta admit, the sammich was a little disappointing. While I absolutely LOVE Panera's bread, I was hoping that the ratio of meat, onions and field greens would be a little more on par. And now I'm realizing that my normal order there is the delicious and evenly proportioned Asiago Roast Beef sammich… Dagnabit.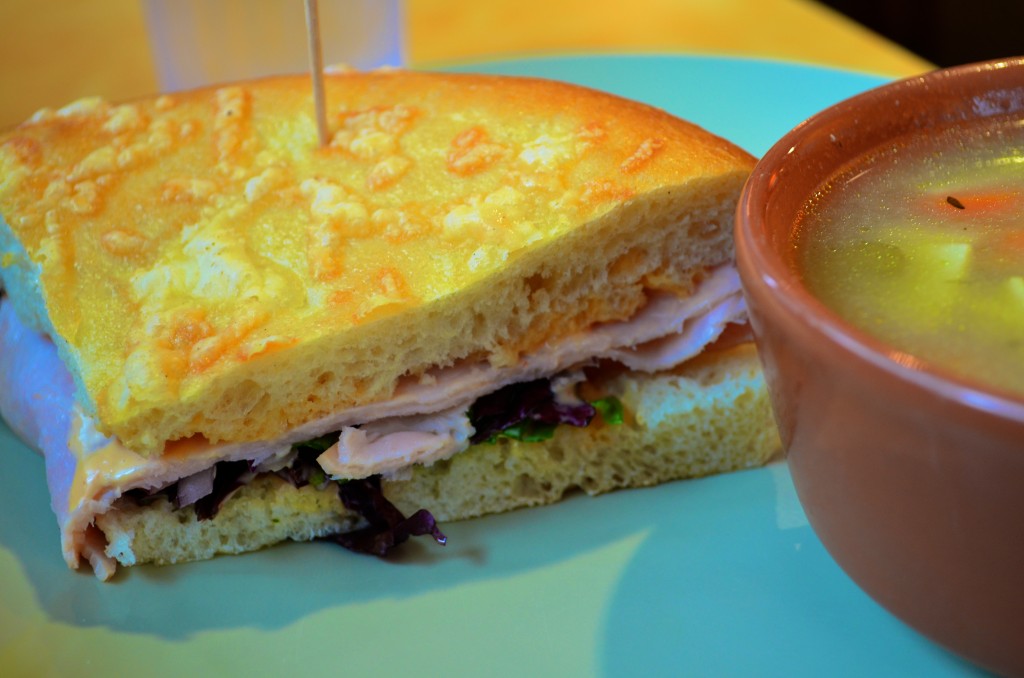 The soup – this is where it gets delicious. Piping hot, full of soft egg noodles, tender chicken, carrots and onions. I still find it hard to believe that it's only 80 calories based on how wonderfully comforting it was. I wish I'd gotten a bigger size of this in one of their freshly baked bread bowls. Perhaps the next time I'm stuck in gigantic freezers I'll do just that – oh wait, that's tomorrey…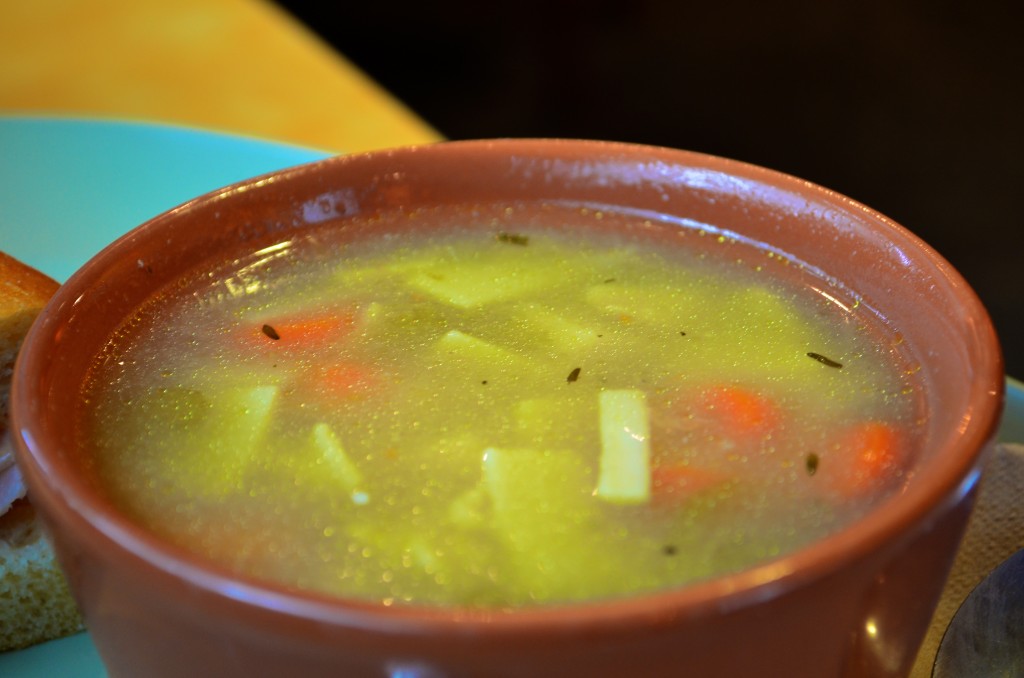 A big thanks to Panera and Daily Food Buzz for feeding this cold, hungry girl. I'm very grateful for the short-lived thawing of my insides.