A few of the things that have transpired lately…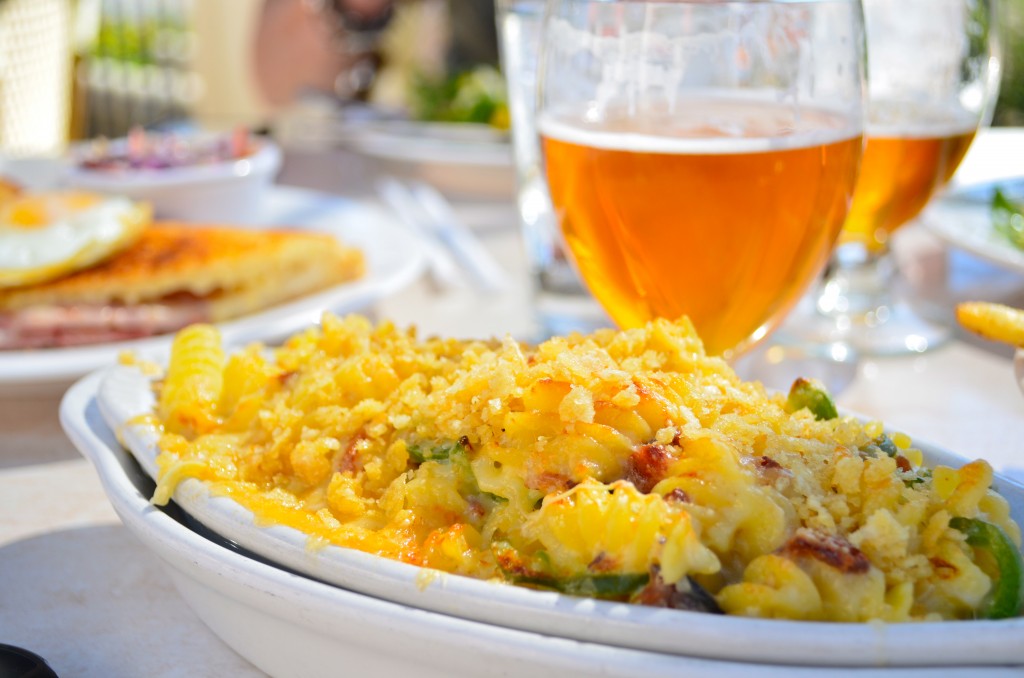 PLINY THE YOUNGER! Didn't even have to wait in line! I was taking a different route home, got a call from a lovely lady from Ladies at Ladyface and was receiving a pour two minutes later. I'm glad that I tried it, but I'm very glad I didn't wait in line for it. It's a perfectly balanced beer. Someone at Tony's Darts Away explained it the best way – "So perfect it's forgettable." I'll remember it just because of the hype. And the jalapeno and bacon mac 'n cheese I paired with it.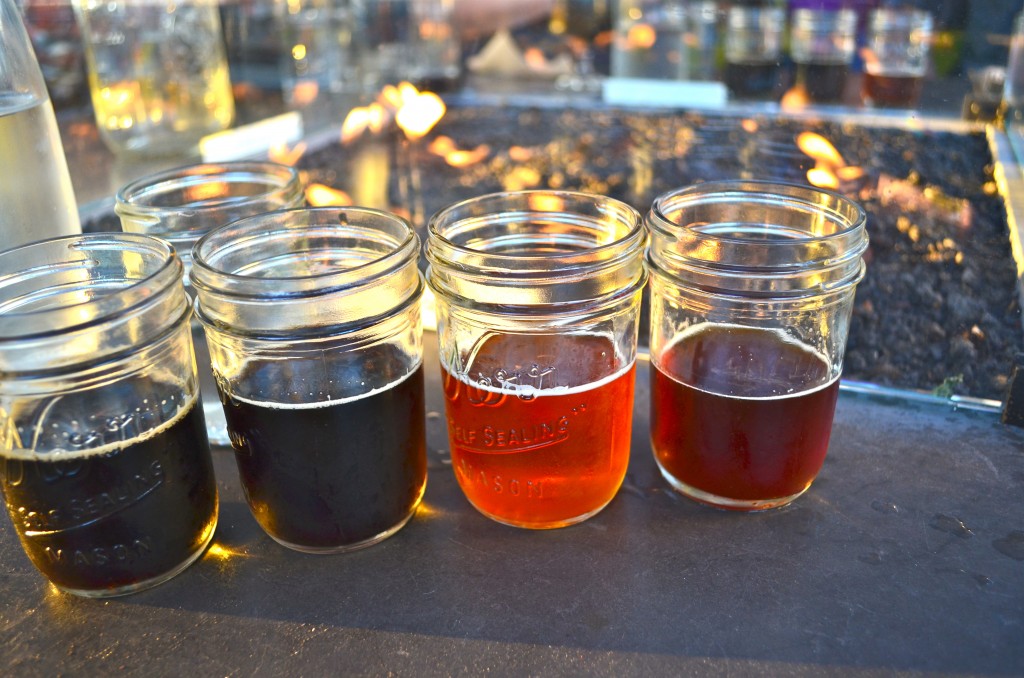 Enegren Brewing and El Segundo Brewing beer pairing night at Short Order!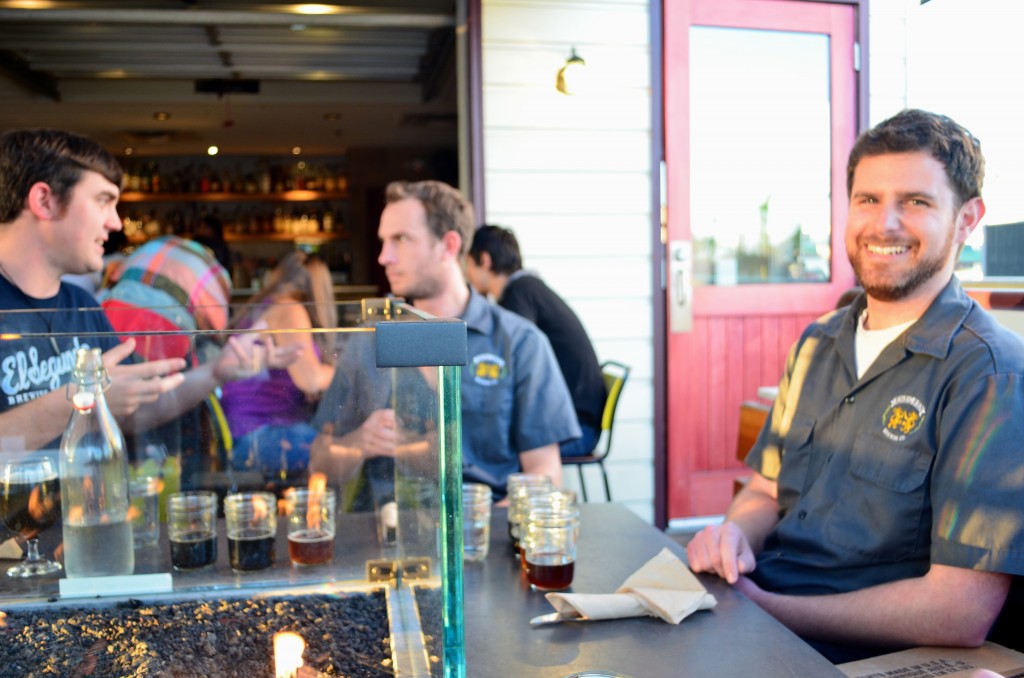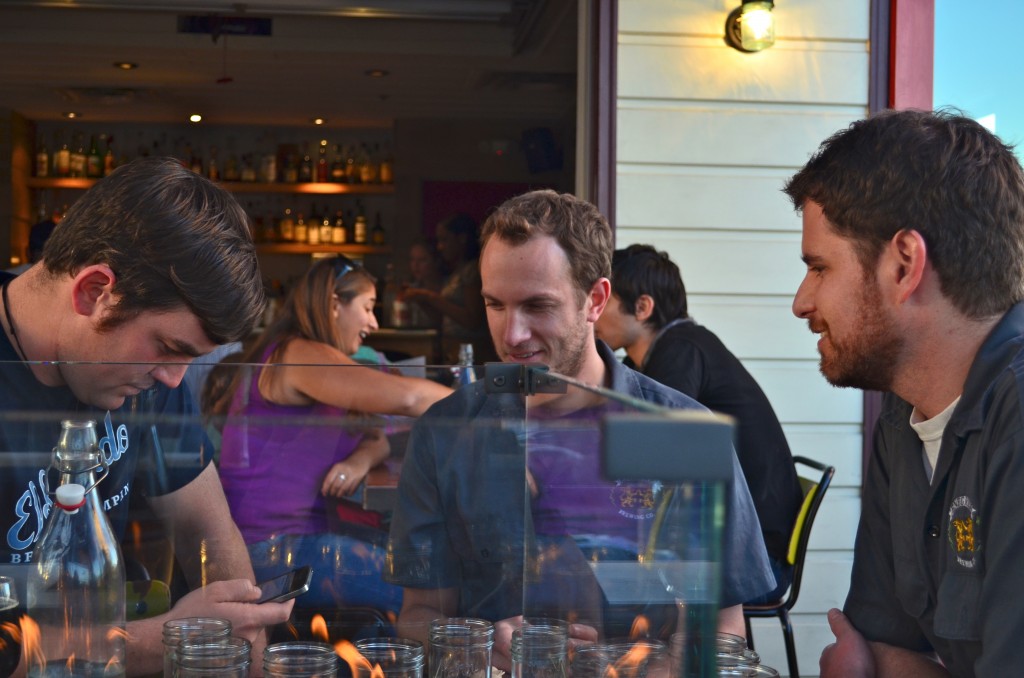 Tom from El Segundo Brewing, Matt and Joe from Enegren Brewing.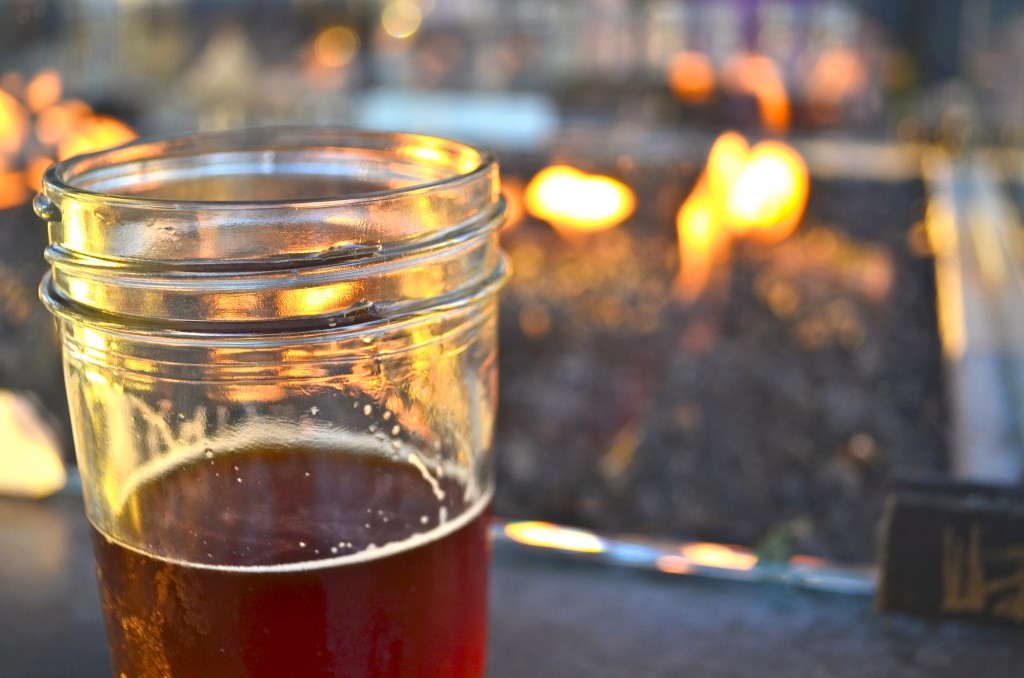 Valkyrie California Alt in front of the fire on a warm evening.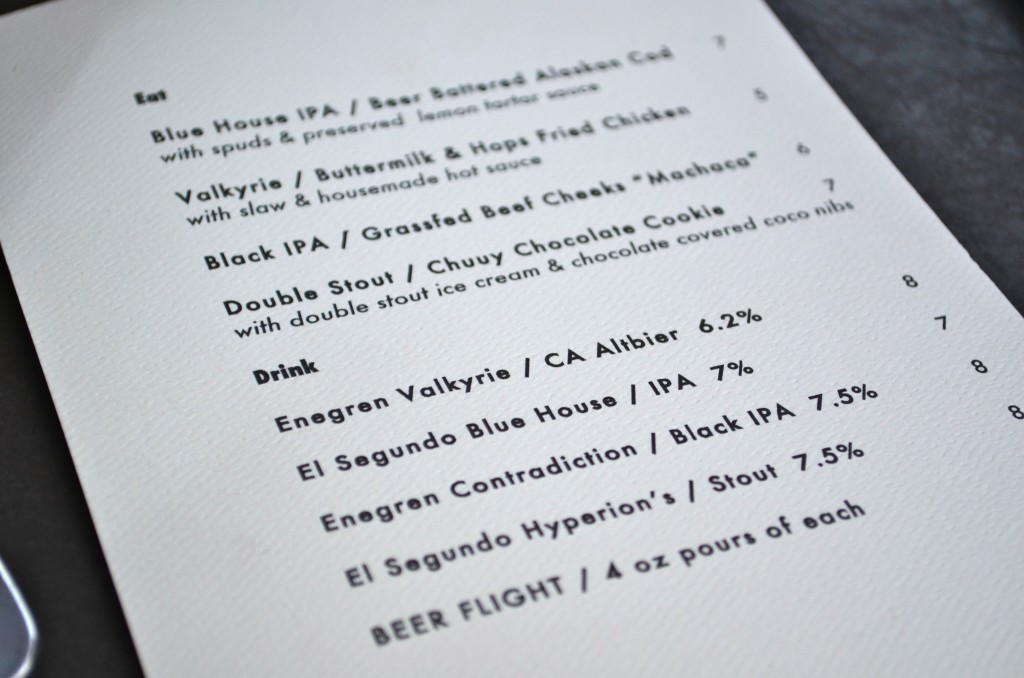 Bad news for you guys – the food was so delicious that it was devoured before I remembered I should be taking pictures. My apologies.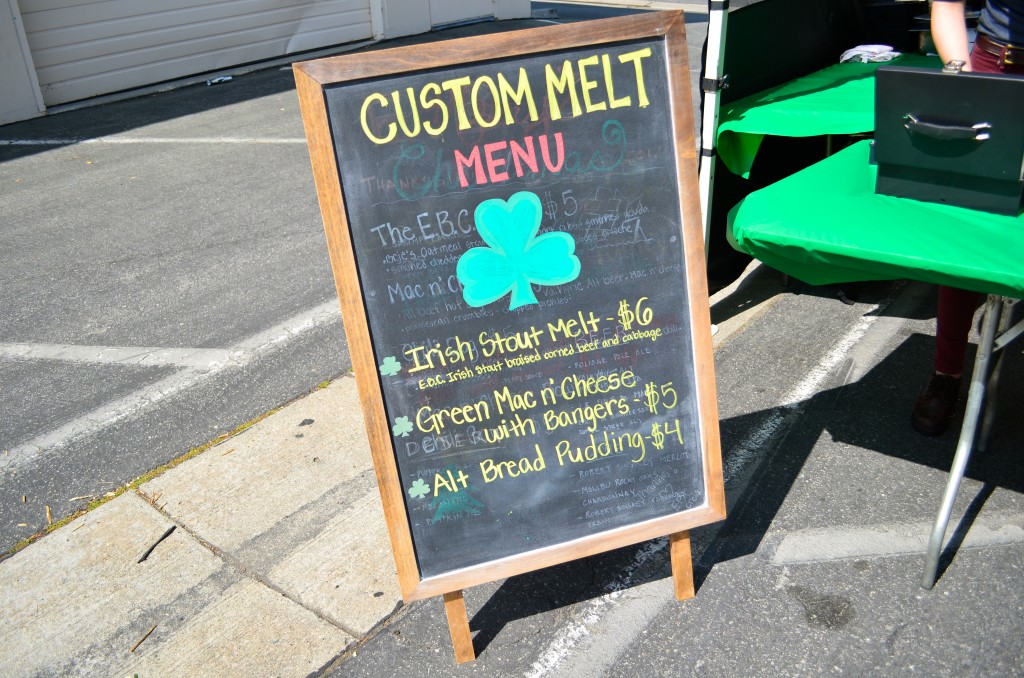 Custom Melt visited the brewery for our St. Patrick's Day event!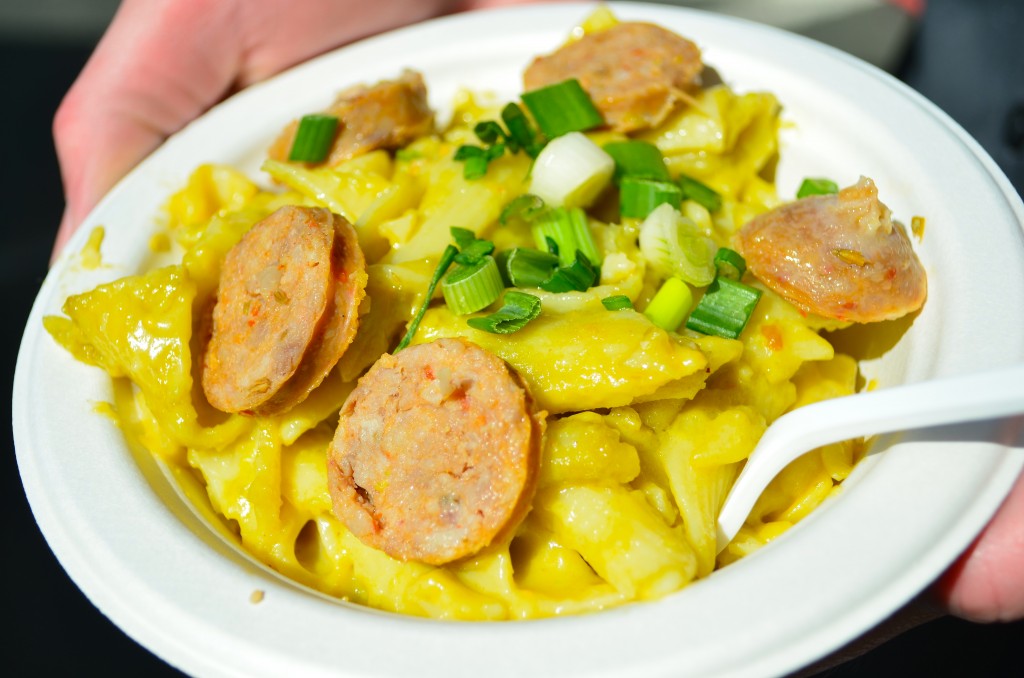 Green Mac 'n Cheese with Bangers. Spinach blended into the cheese made it green. And healthy. That's how that works.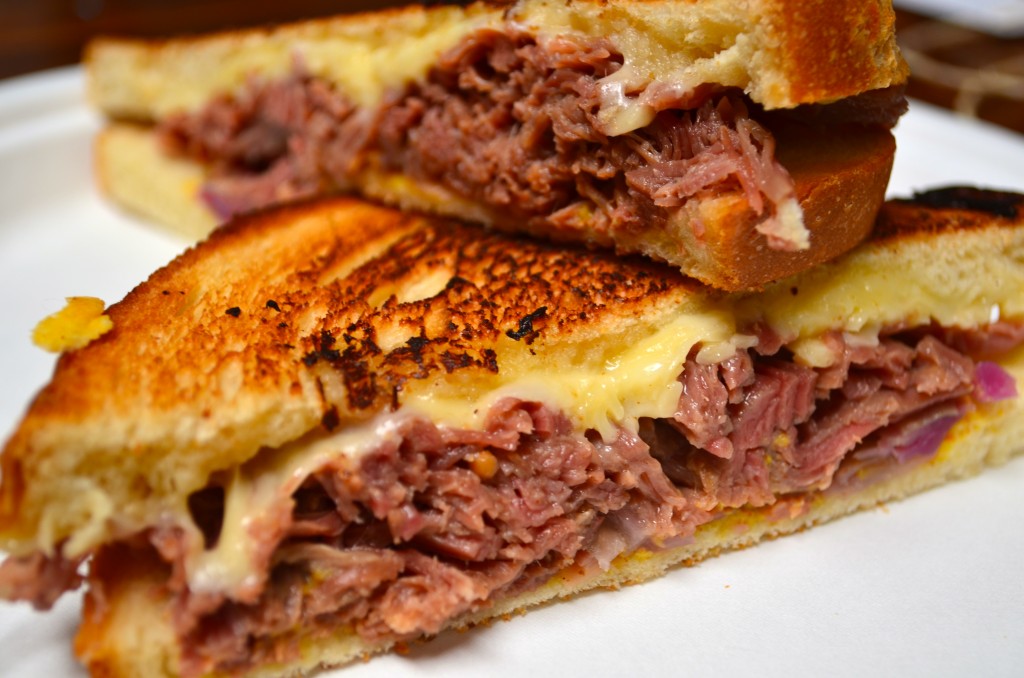 Heavenly corned beef and cabbage melts. It was jam packed again, similar to Superbowl Saturday, so I was only able to snag a few bites of everything.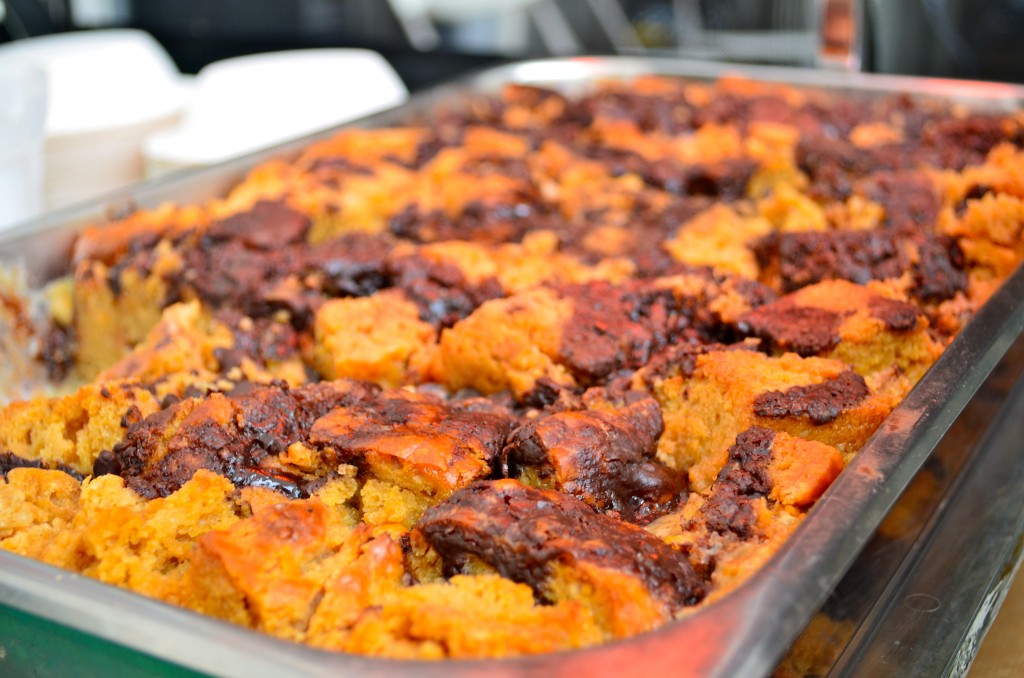 Irish Car Bomb bread pudding! Thomas of Custom Melt made Valkyrie beer bread to use in this recipe. Have I mentioned how Custom Melt is my hero/haven/love/dream?

We had the 21st meeting of Ladies at Ladyface! Irish brews were the theme.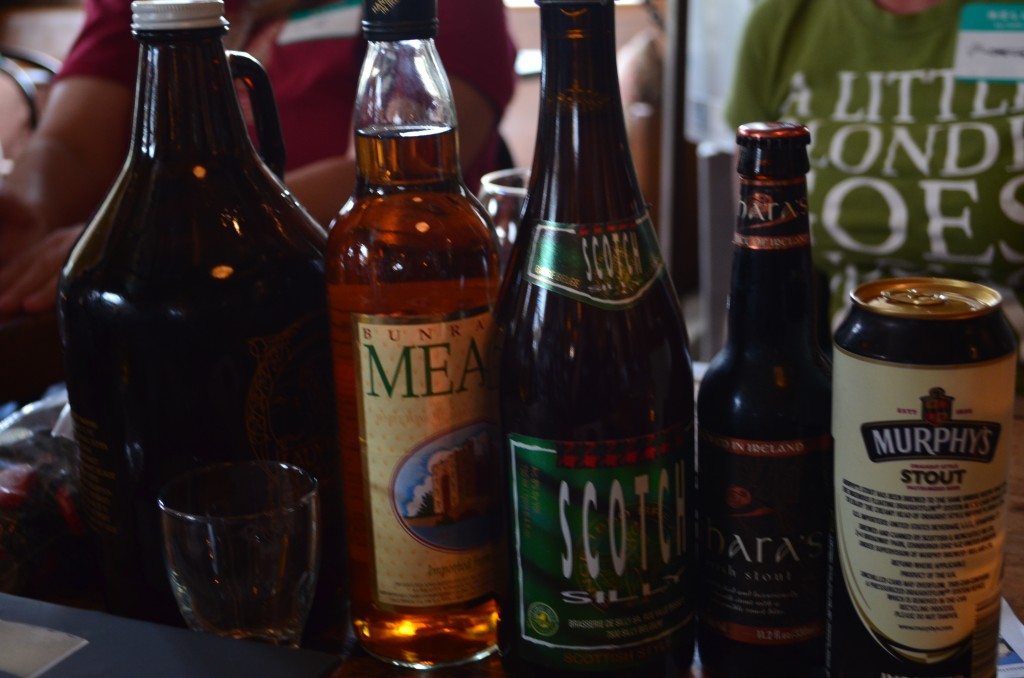 Plenty of donations from the ladies.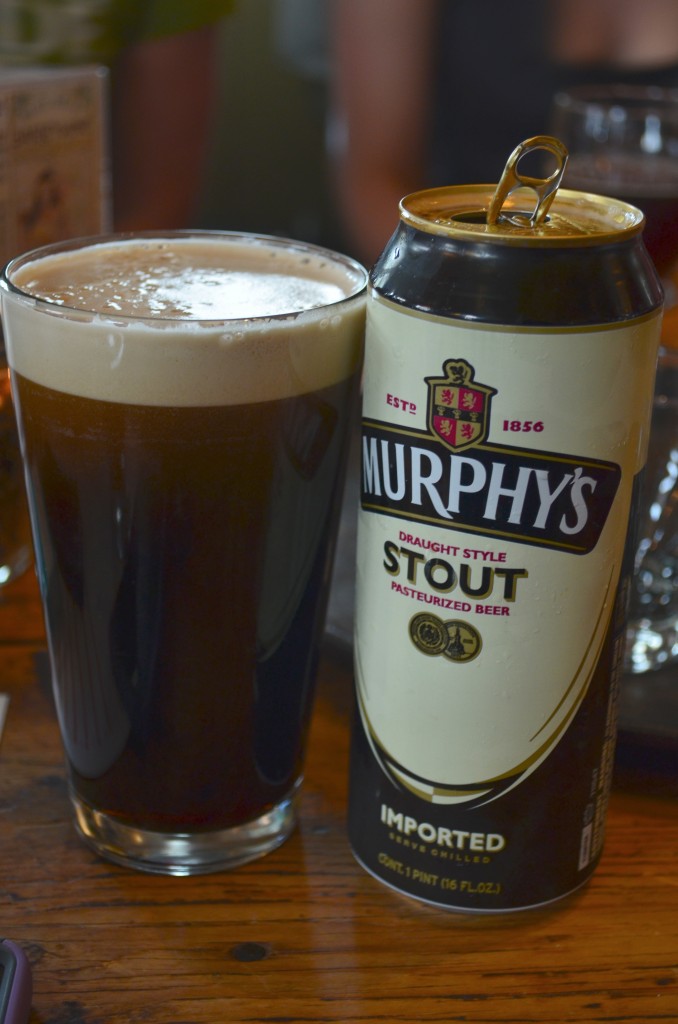 Traditional examples of nitro Irish stouts.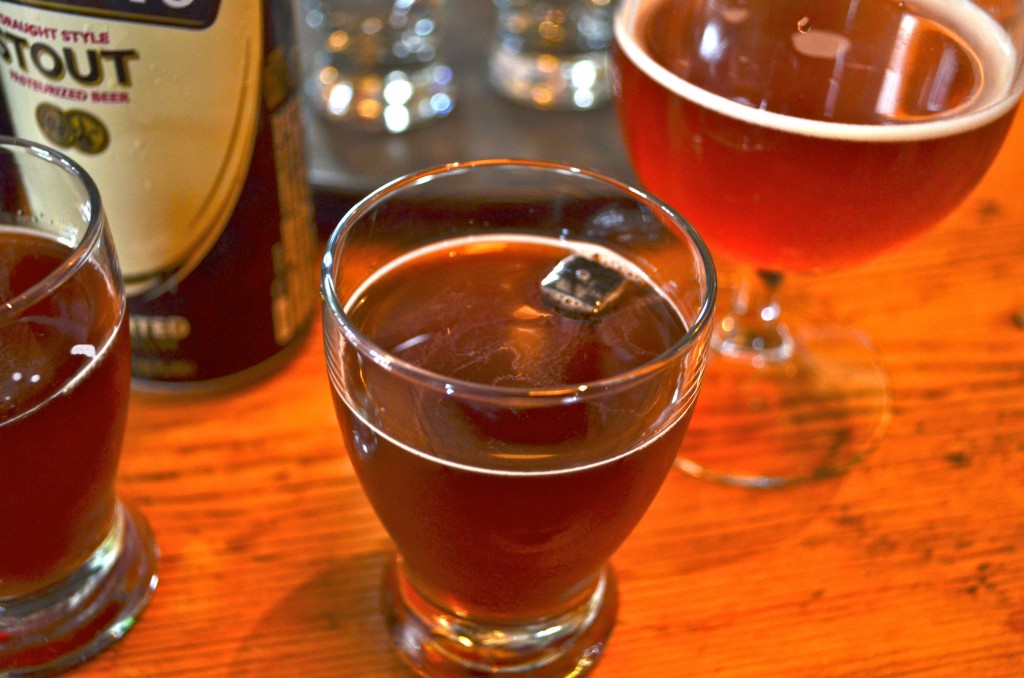 And and "Irish Car Bomb" beer by Ladyface owner Cyrena. She used Ladyface's Barleywine and threw in whiskey-soaked oak chips. Dangerously delicious, plus each glass had an oak chip or two gracefully floating atop the sweet nectar.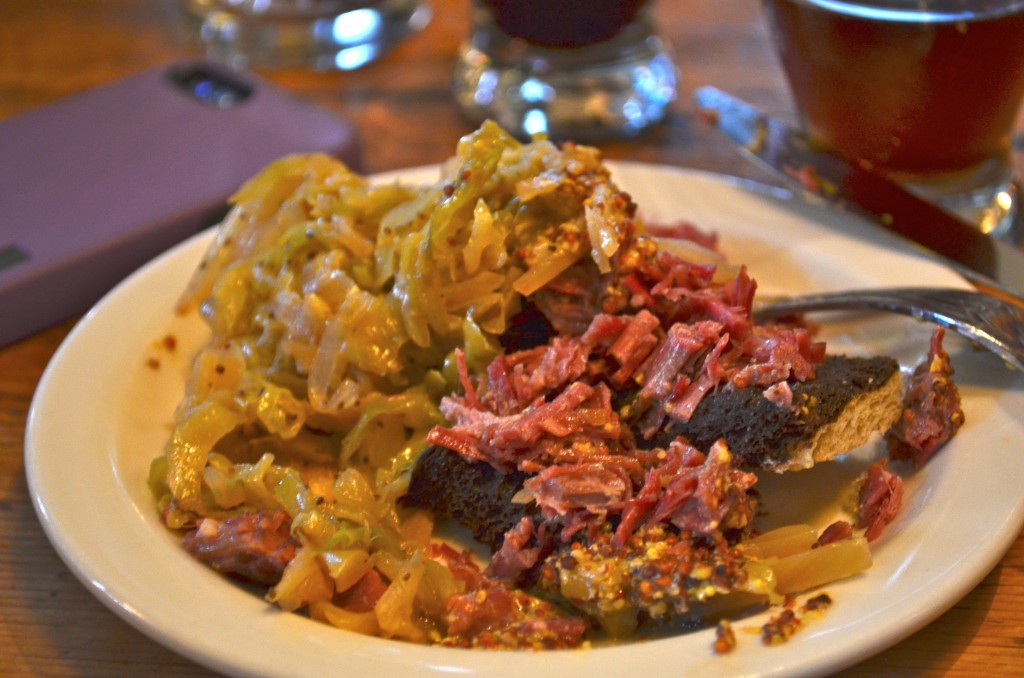 Corned beef and cabbage sliders to top off the evening!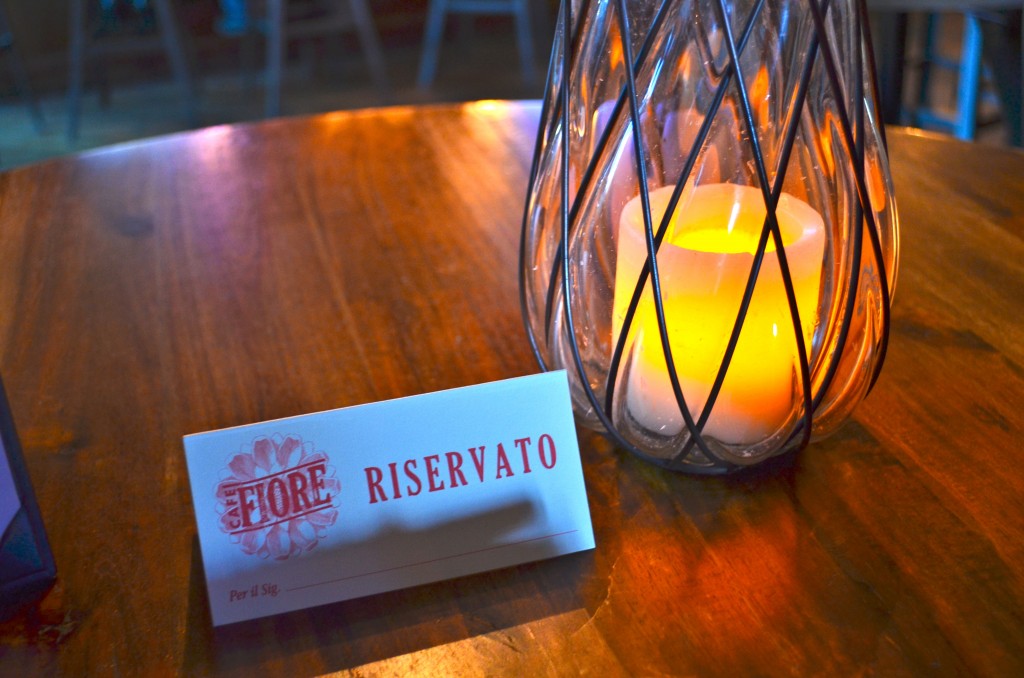 I also designed and hosted a beer pairing at Cafe Fiore in Woodland Hills!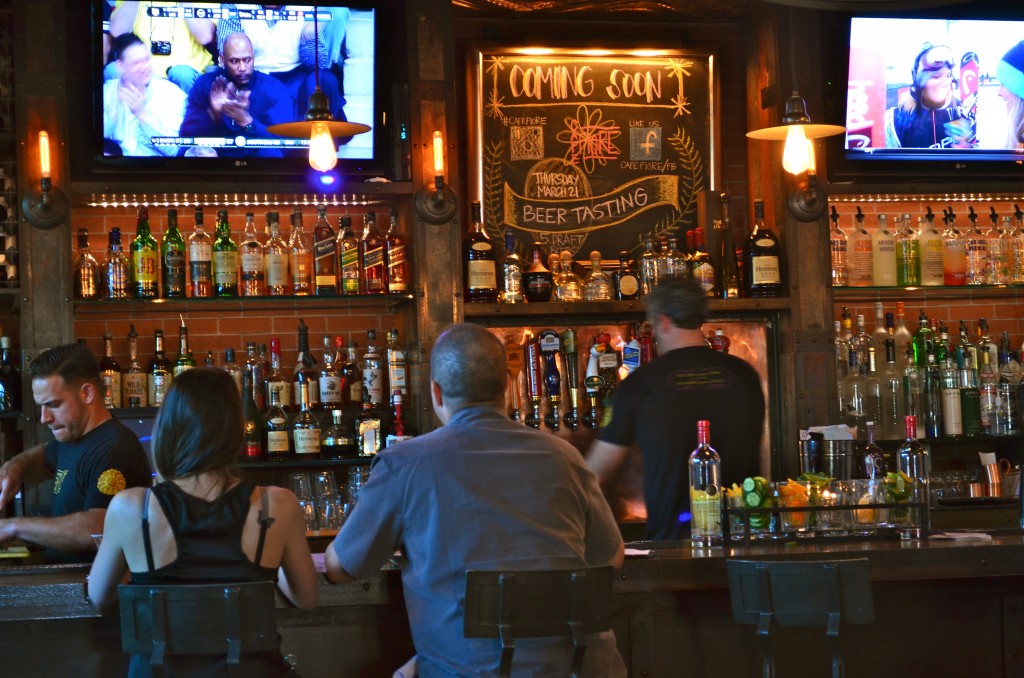 The things my job requires me to do… It's rough, I'm tellin'  ya.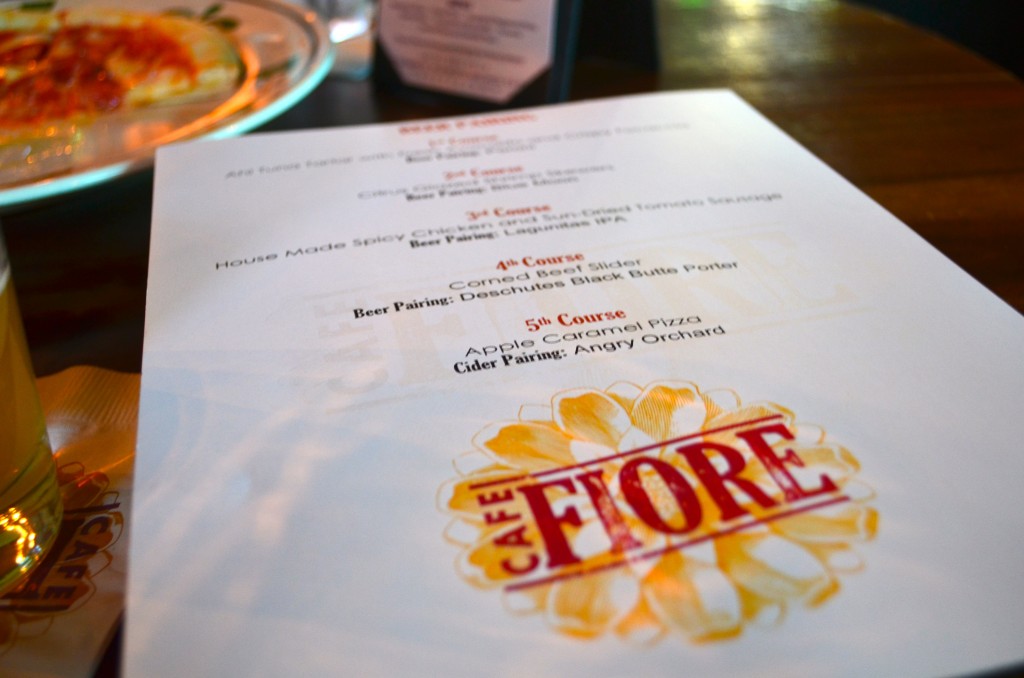 Chef masterpieces commence….NOW.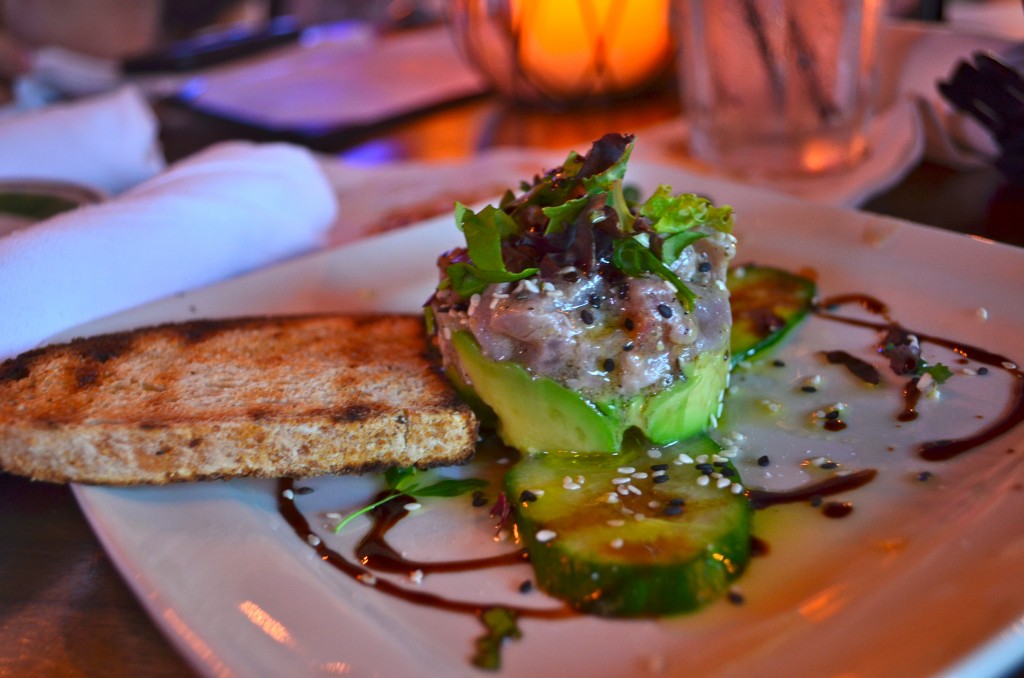 Ahi Tuna Tartar with fresh avocado,  house-pickled cucumbers and crispy focaccia. I could've eaten just this all night and been content.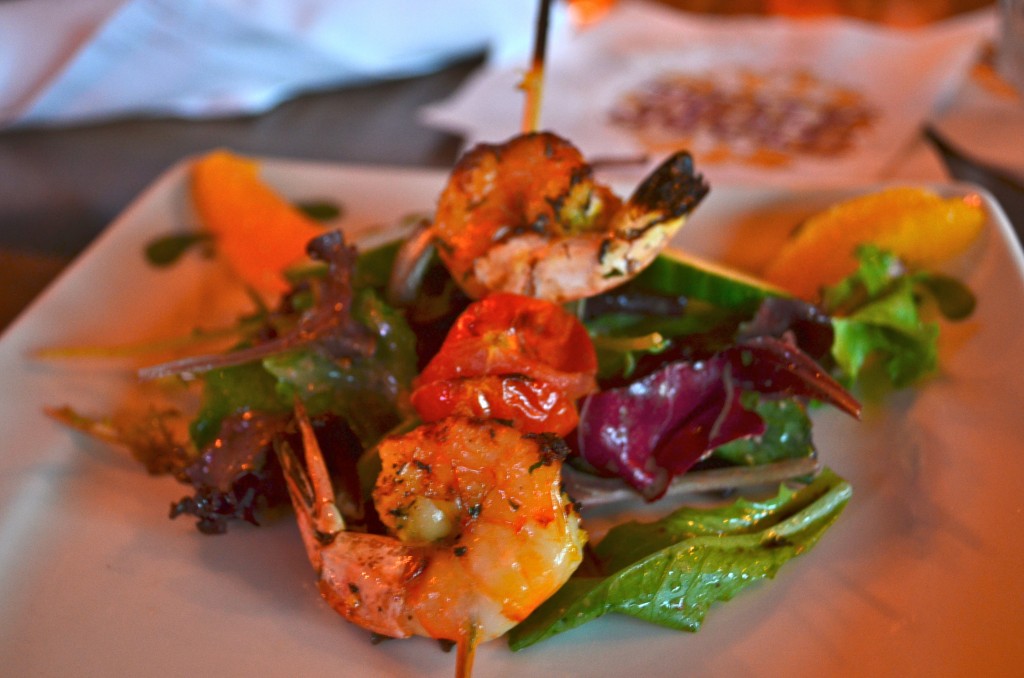 Citrus-glazed shrimp skewers with citrus wedges and spring greens.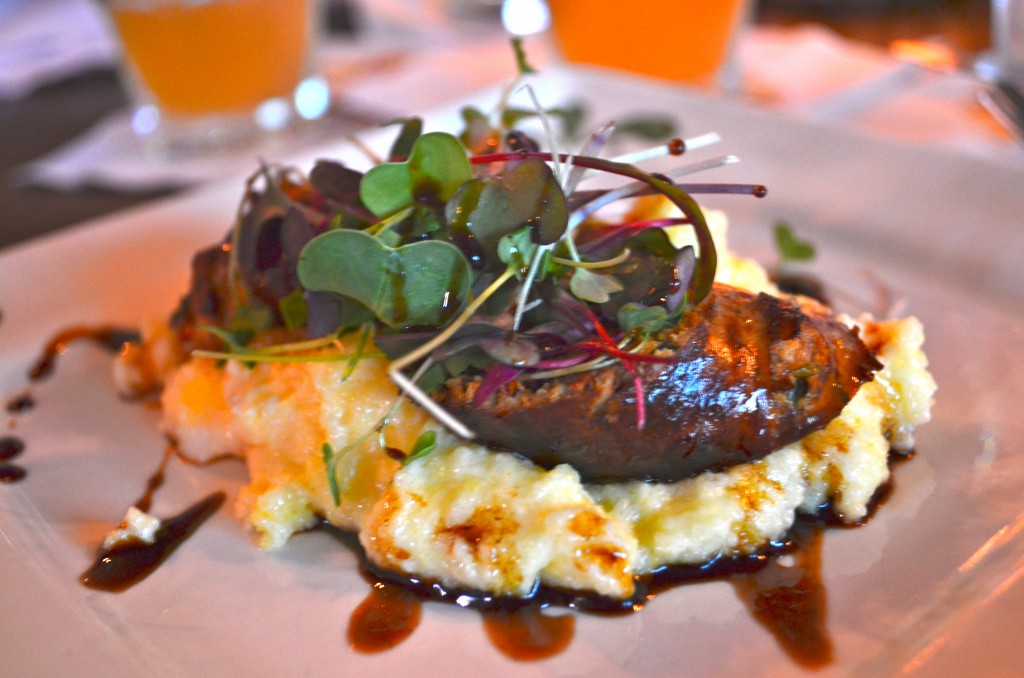 House-made chicken and sun-dried tomato sausages atop sweet polenta, drizzled with a balsamic reduction. Again, heavenly.

Corned beef sliders – twas the season.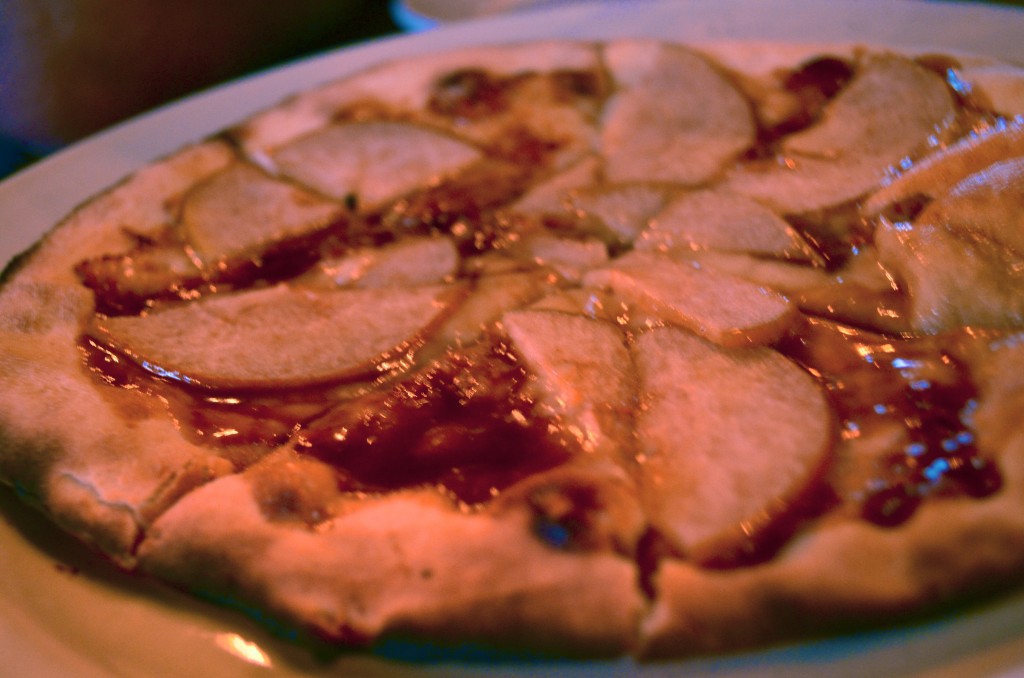 Awful picture, but possibly my favorite dessert EVER – caramel sauce, freshly sliced Fuji apples and asiago cheese atop freshly baked pizza crust. My boss, my boss's boss and myself each ordered an additional one to take home and share with those who were truly deserving of such an abundance of deliciousness – that means I ate the majority of it. It's THAT good.

I had a lovely girls' night with Janelle and her little Avery last night as well! She made an amazing spread of stuffed peppers, roasted sweet potatoes and fresh salad to pair with the beers I brought.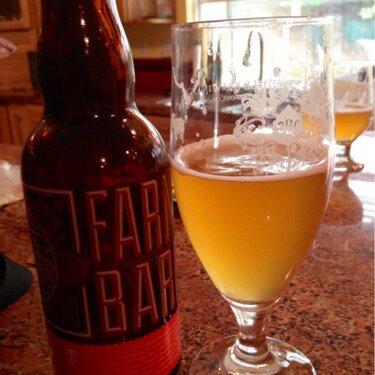 Farmer's Reserve No. 2 by Almanac Beer Company. Wonderfully tart and not overpowering with spices at all. This will be a repeat.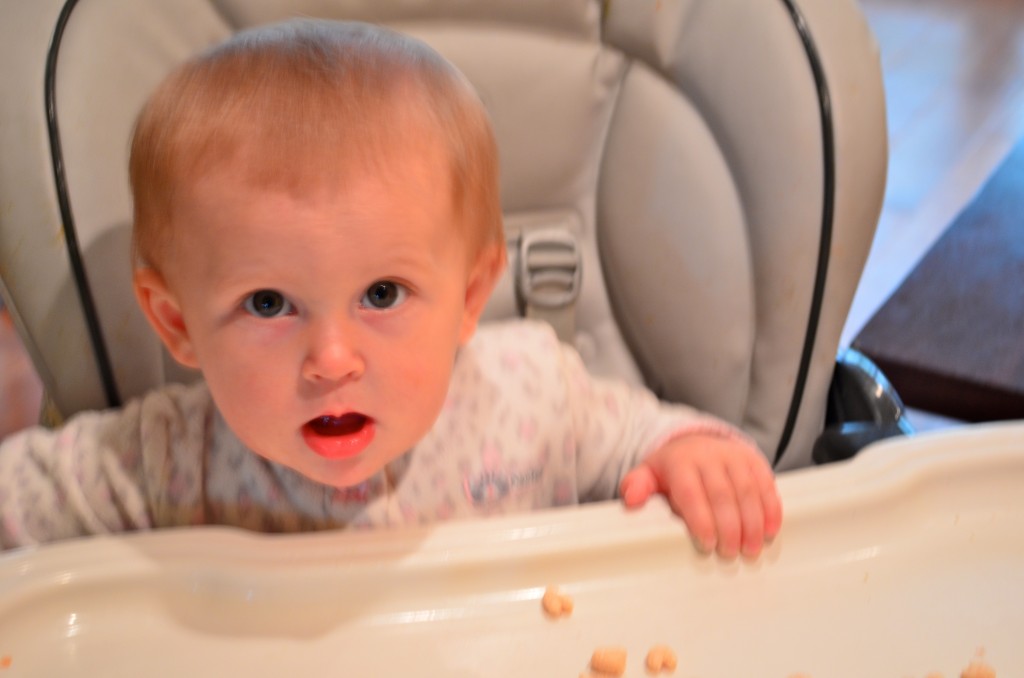 Avery was a little jealous of us I think. Only 20.3 years and then you can join us in appreciation of fermented liquids! She shall be trained well when the time comes, but for now I'm enjoying capturing her beautiful innocence.
Coming up this week – a new restaurant review. I did a beer education at this amazing place with an eccentric/genius chef and have been dying to sit down and have a full meal there. Tomorrey is that day.