Ever feel like the week is just way too long and you need to get out in the middle of the day on Friday and go visit a brewery? Yeah, me too.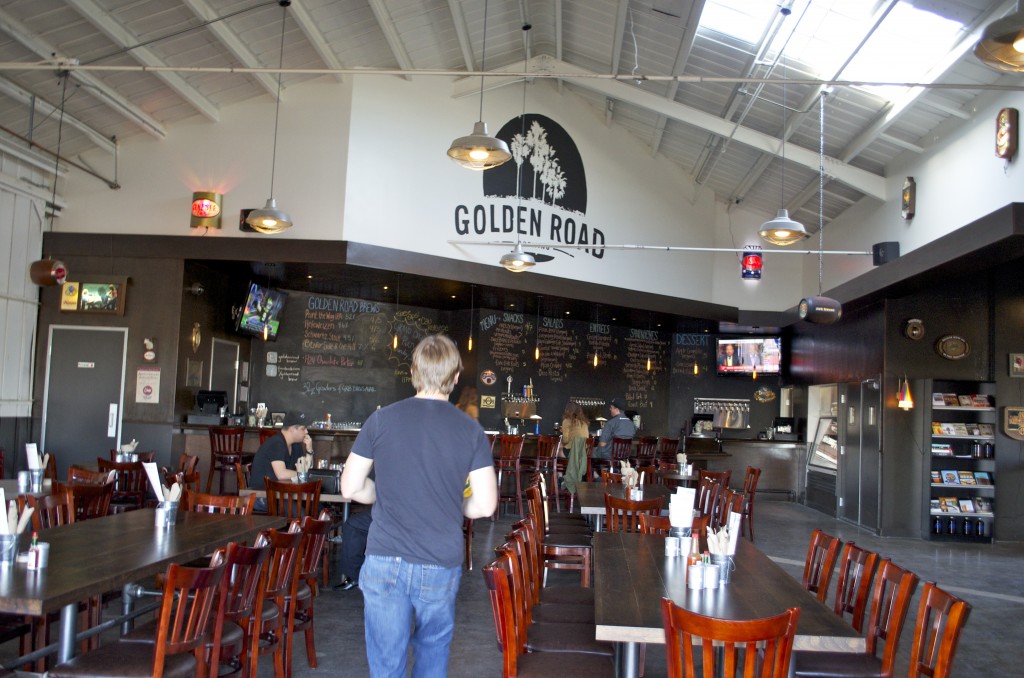 I've been reading about Golden Road Brewing for about a month now and was dying to get in there and try some of their brews and foods before their grand opening on Sunday. Yesterday the family and I, pooch included, drove out to LA to give it a taste.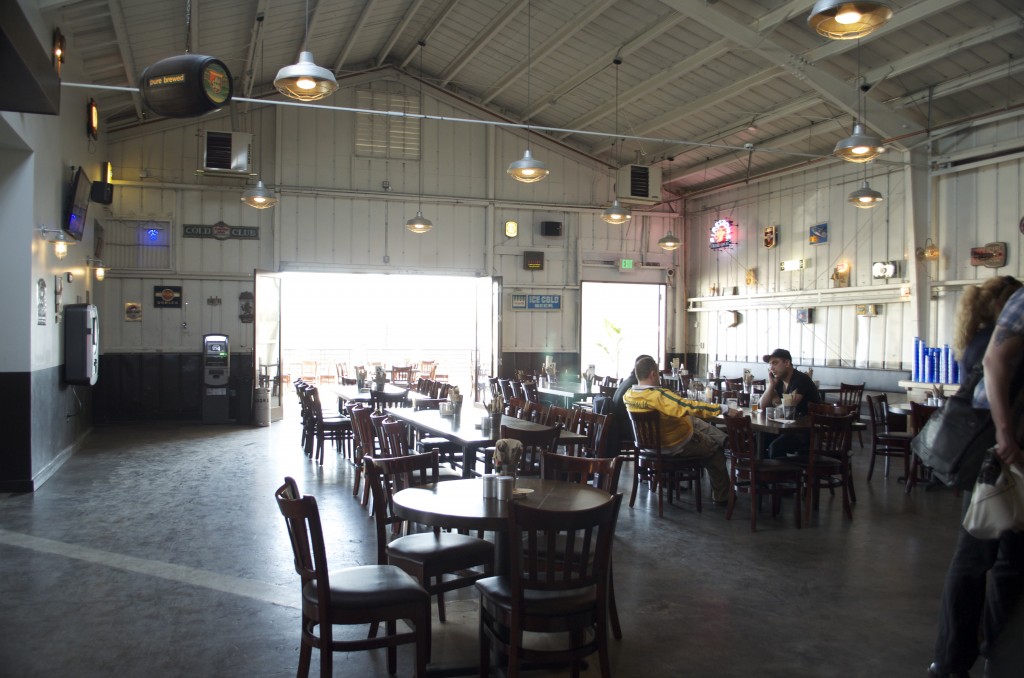 The inside of the yellow building (the pub) is cavernous and bright with a beautifully long bar draping across the end.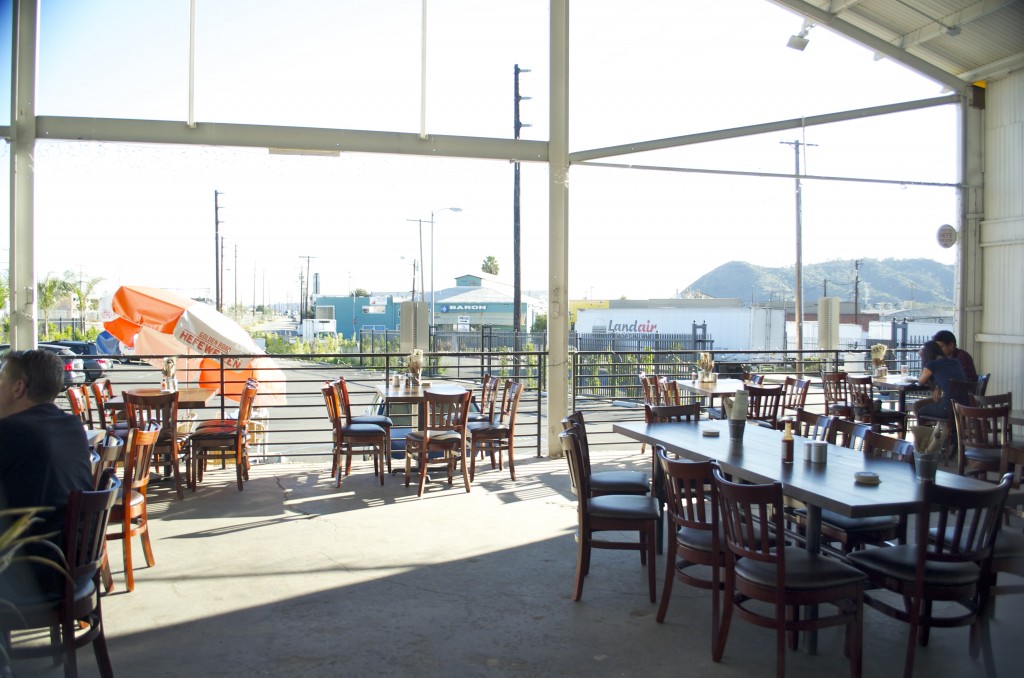 It was an absolutely gorgeous day outside – around 82 degrees Fahrenheit, so we decided to enjoy the patio. They have a specified dog patio below this one with umbrellas where you can hydrate your pup and enjoy your meal.

Clean dog beds and fresh water!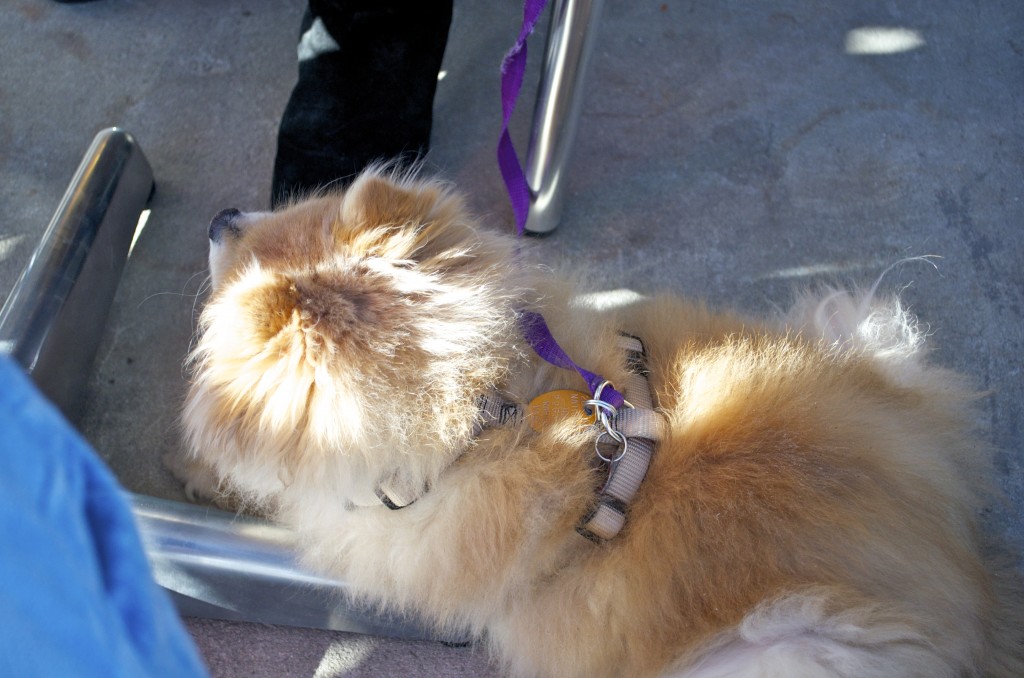 It's great to have a place that's dog-friendly! We've been quite limited in our outings thanks to this fuzzy one.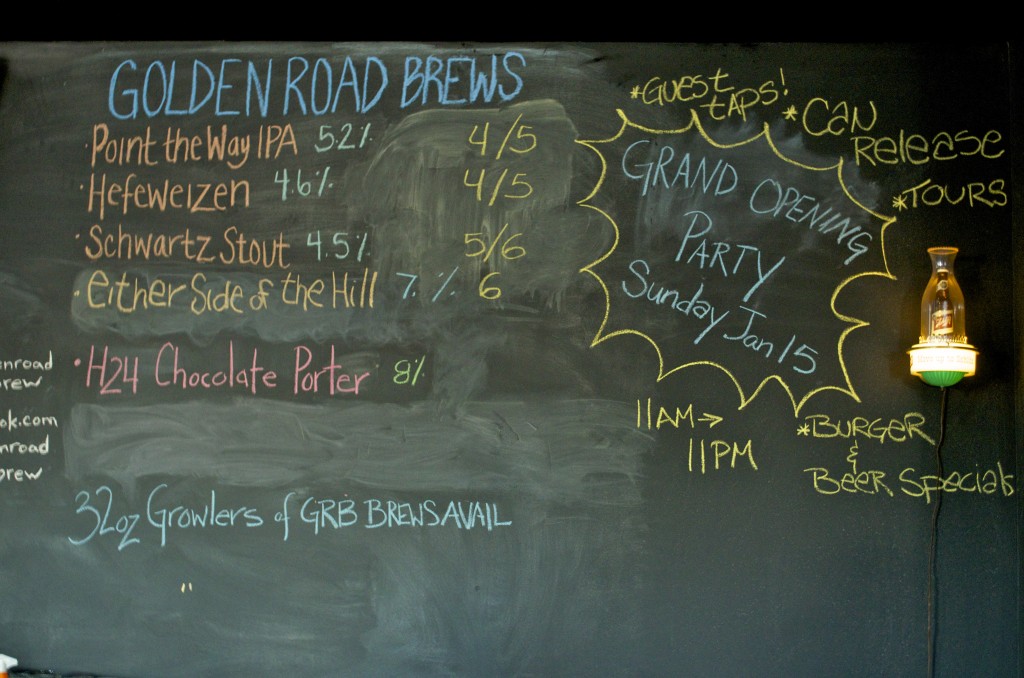 Behind the bar is a large chalkboard with the entire menu written across. Since they've only got three of their beers on tap they weren't giving out tasting flights. We had to order full pints. Bummer.

We ordered almost across the board – Golden Road Point the Way IPA, Hangar 24 Chocolate Porter and Golden Road Hefeweizen. Their IPA is crystal clear and delicately hoppy – a nice change from the intense hopbombs that are gracing so many breweries nowadays, with a crisp finish. The hefeweizen is a beautiful cloudy gold with notes of banana wafting off the rich head, and a citrusy smooth sip with a sweet finish – PERFECT for the beautiful weather!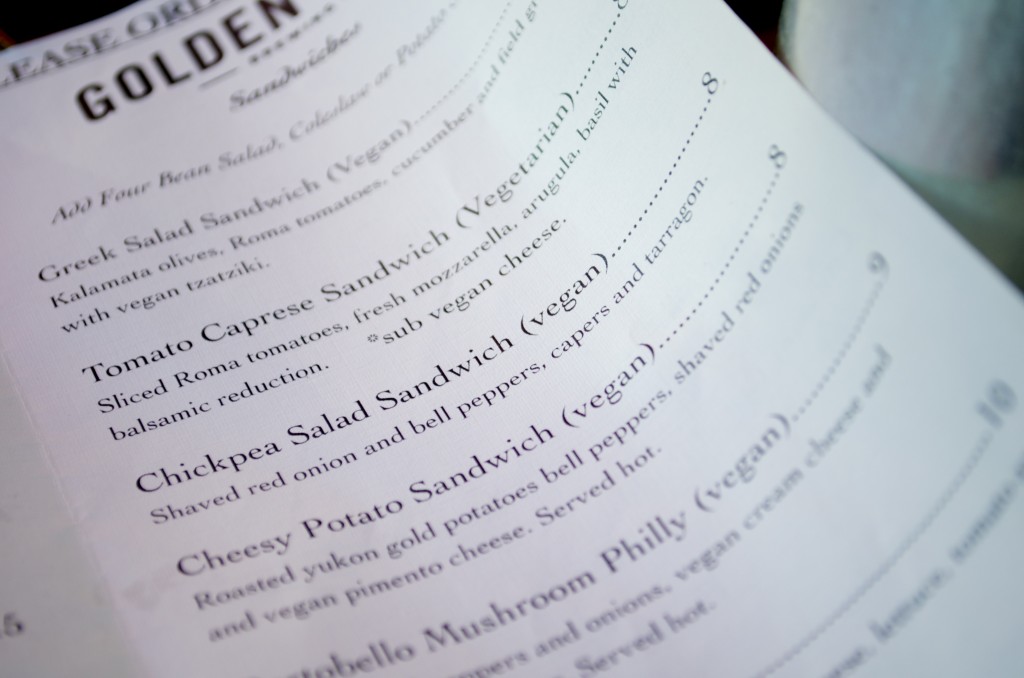 They have a huge selection of vegan and vegetarian dishes, along with plenty of options for the carnivores out there as well. There were so many options that we couldn't decide between them. So we got them all.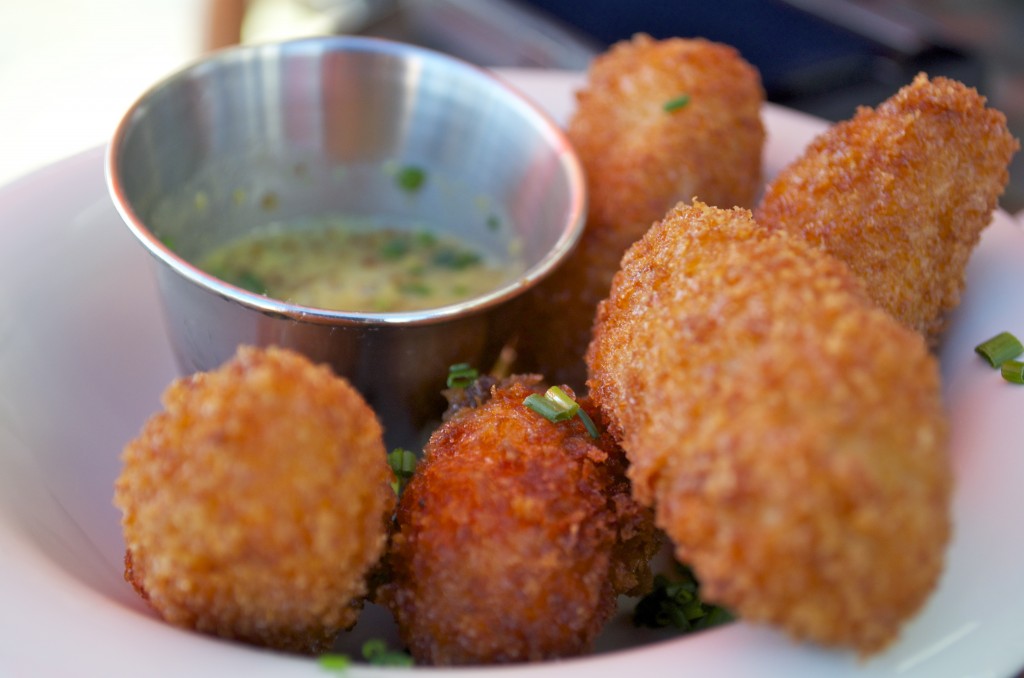 Maple Fritters – deep fried sweet potato dumplings with a honey mustard dip. These were surprisingly light and crispy, and piping hot to boot. DROOL.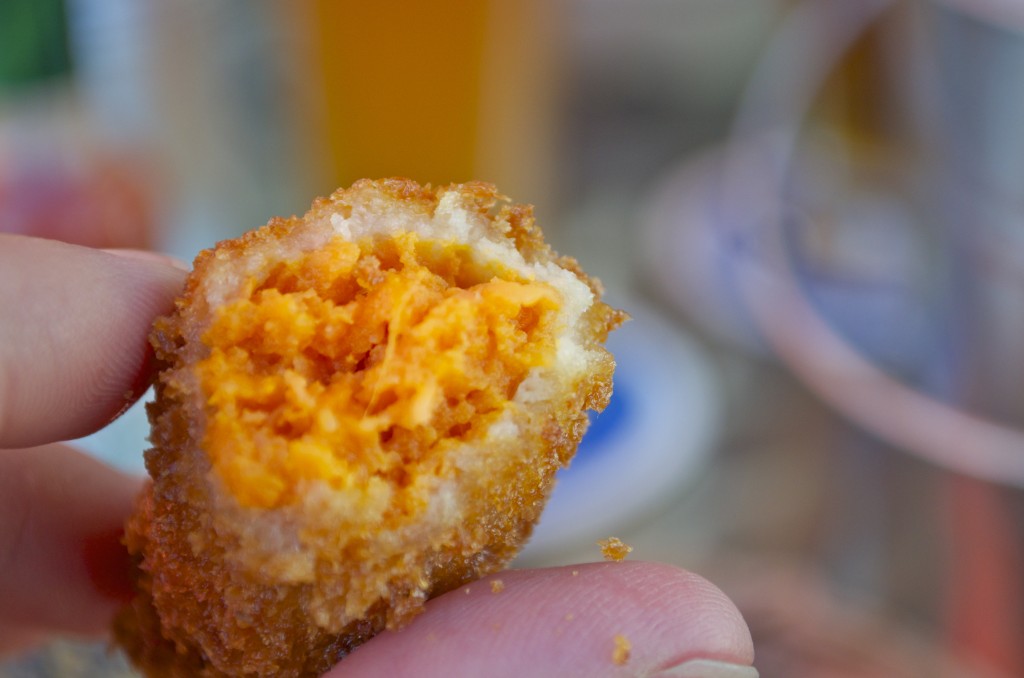 Puffy, golden (I get the theme here, Golden Road!), flaky dumplings of heaven!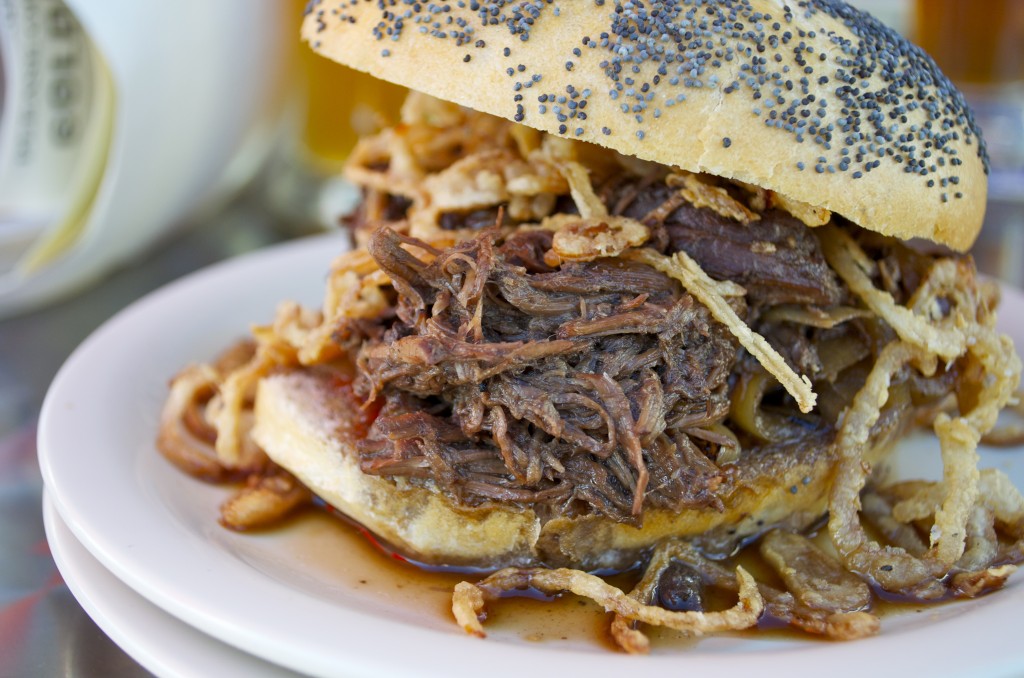 We started with a non-vegan dish – the Sloppy Joseph: Short ribs braised in stout and topped with fried shallots and housemade barbecue sauce. I may or may not have licked the plate clean…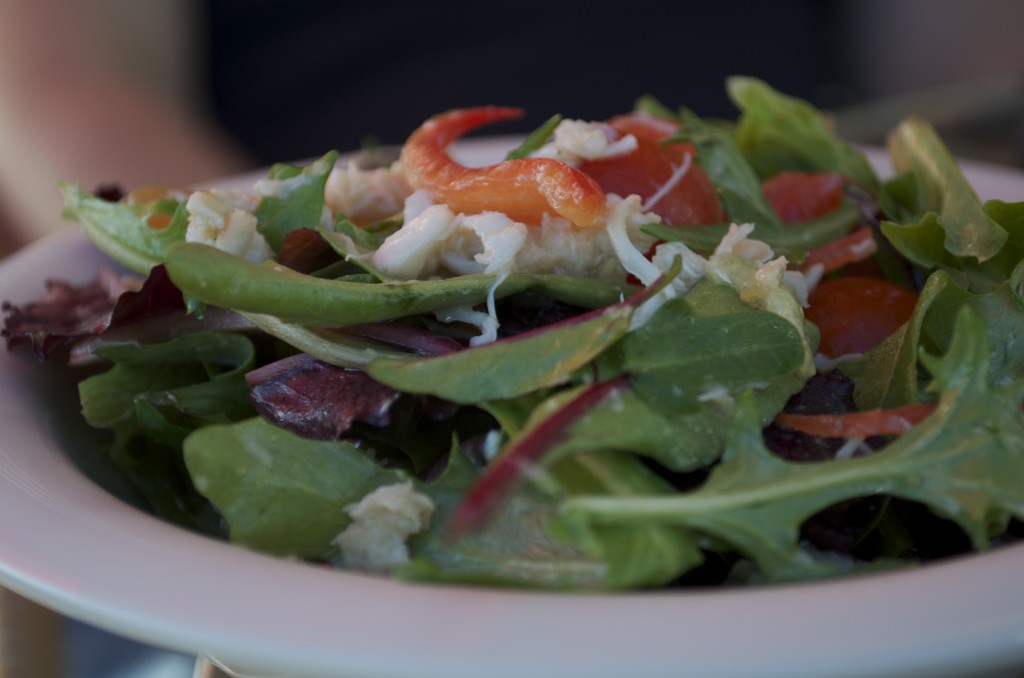 Miso Crabby Salad – fresh and light with fresh crab and sliced peppers gracing the top.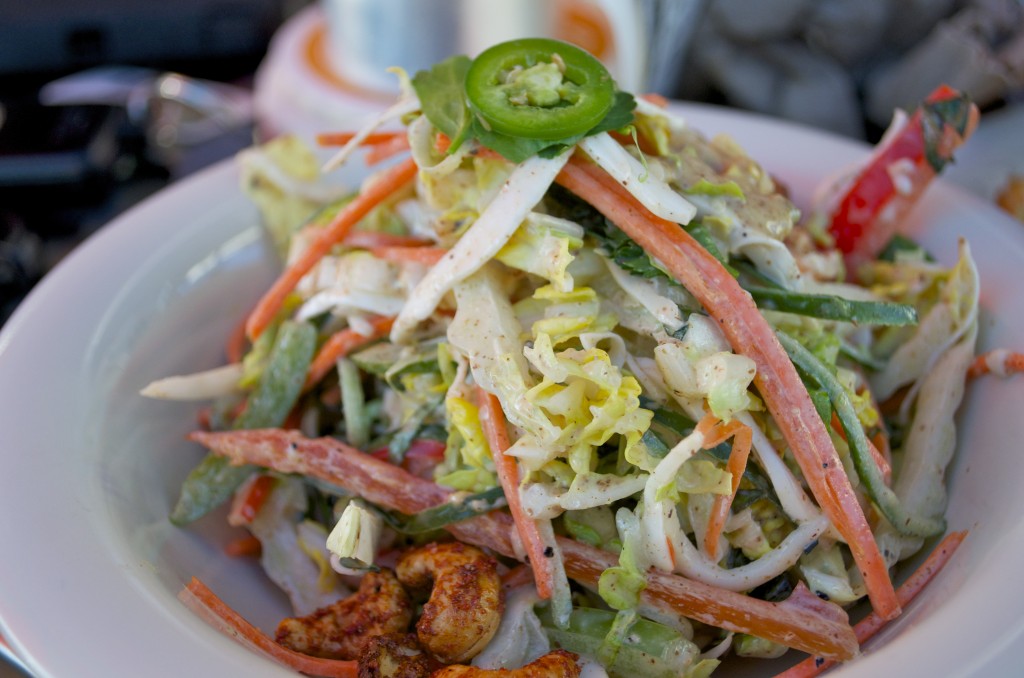 For the vegans out there – Coconut "Noodle" Salad: Tender strips of coconut, sliced jalapenos, carrot, chili peppers and cabbage tossed in a light curried sauce with toasted cashews. This burned so good! I wish they'd still had their Festivus Cinnamon Bitter beer on tap to pair! I guess I'll just have to come back next time they brew it. Bummer again.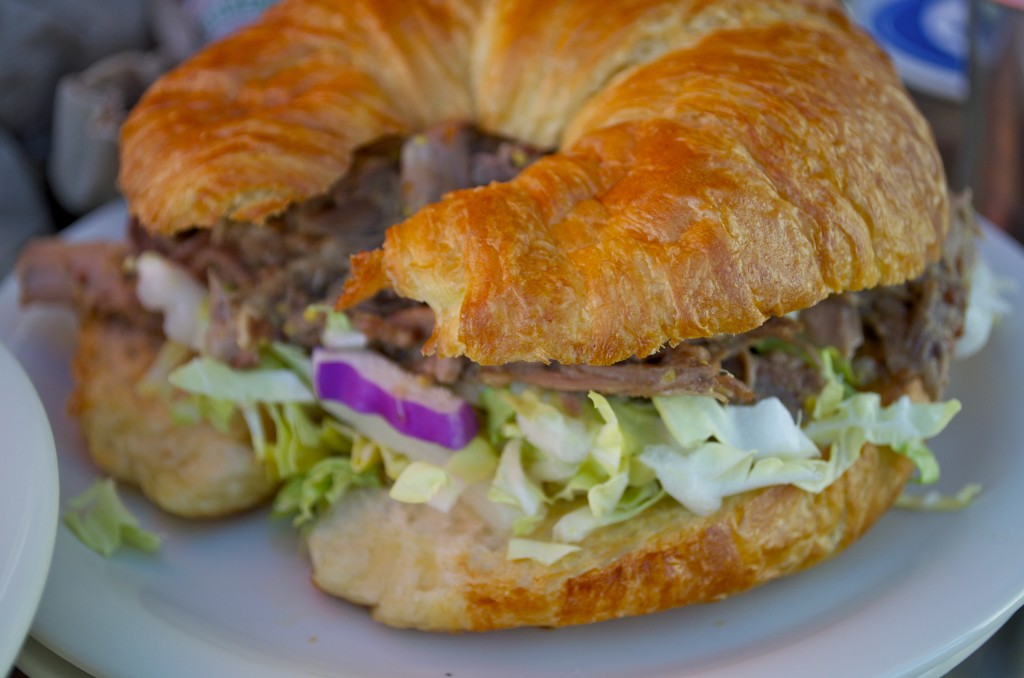 Back to the meat! Pulled Pork Sandwich: tender pulled pork that's been braised in their hef and shredded cabbage on a flaky croissant. I'm stating this here and now – best pulled pork sammich I've had to date.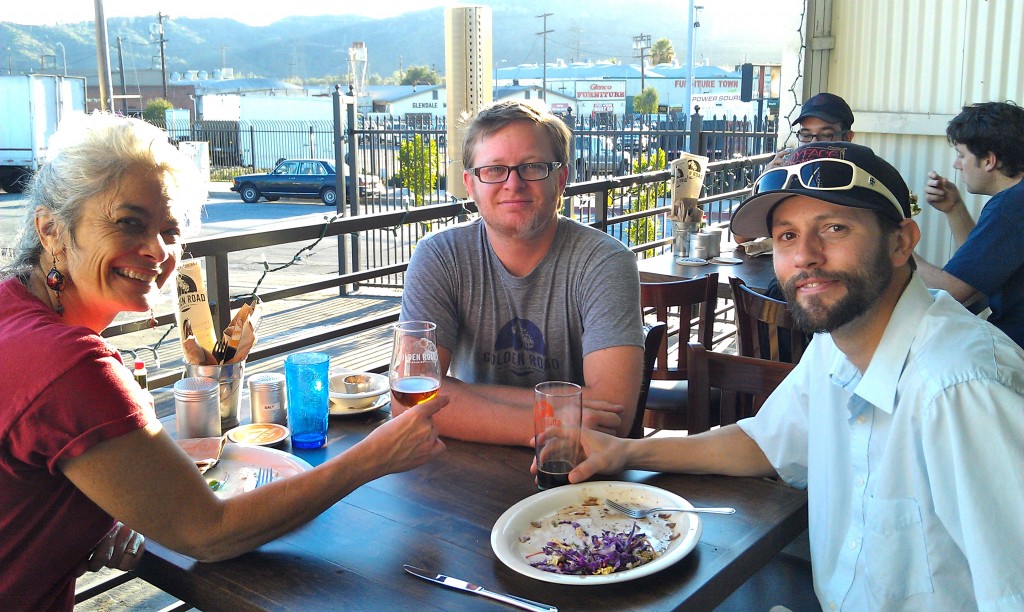 Guess who happened to show up while we were feasting? Cyrena Nouzille and Dave Griffiths of Ladyface Ale! Skipp Shelly, the marketing manager of Golden Road Brewing and a fellow Maltose Falcon from the shop brew also happened to be there – weird coincidence seeing that he works there.

The brewery is right next to the train tracks. I almost had a heart attack when the first one came from behind the building and blasted its horn! I needed to get another beer to calm my nerves.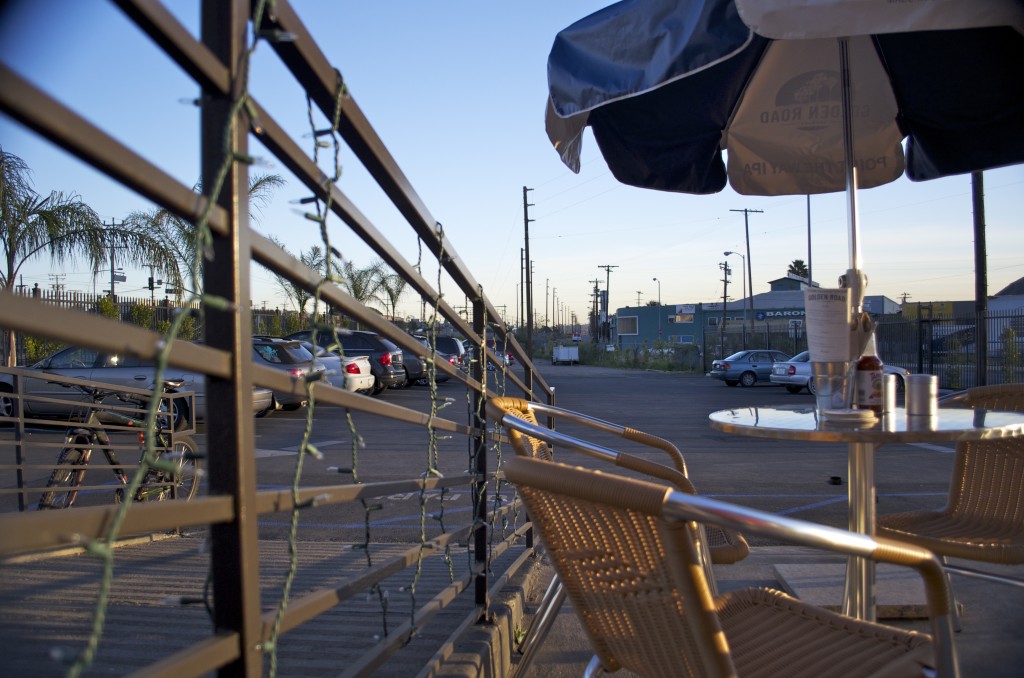 We enjoyed a good two and a half hours there until the sun went down and the air dropped to a chilly 75 degrees. Delicious beer, amazing food and a wonderful way to end (or begin) the week!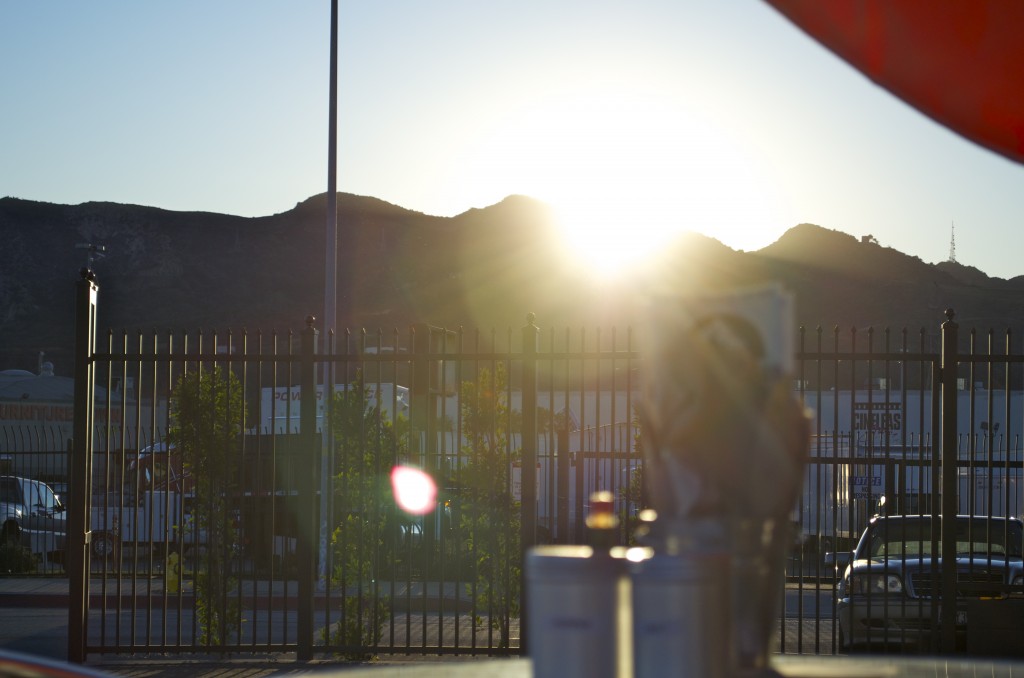 Golden Road Brewing
5430 West San Fernando Road
Los Angeles, CA 90039
Open daily 11am-11pm