One week until internet finally graces my house! Until then, I'm thanking Oprah for her chai while resting in the wonderfully air conditioned Starbucks in Old Town Fort Collins. It's a welcome change after slaving over a hot oven to make these gems!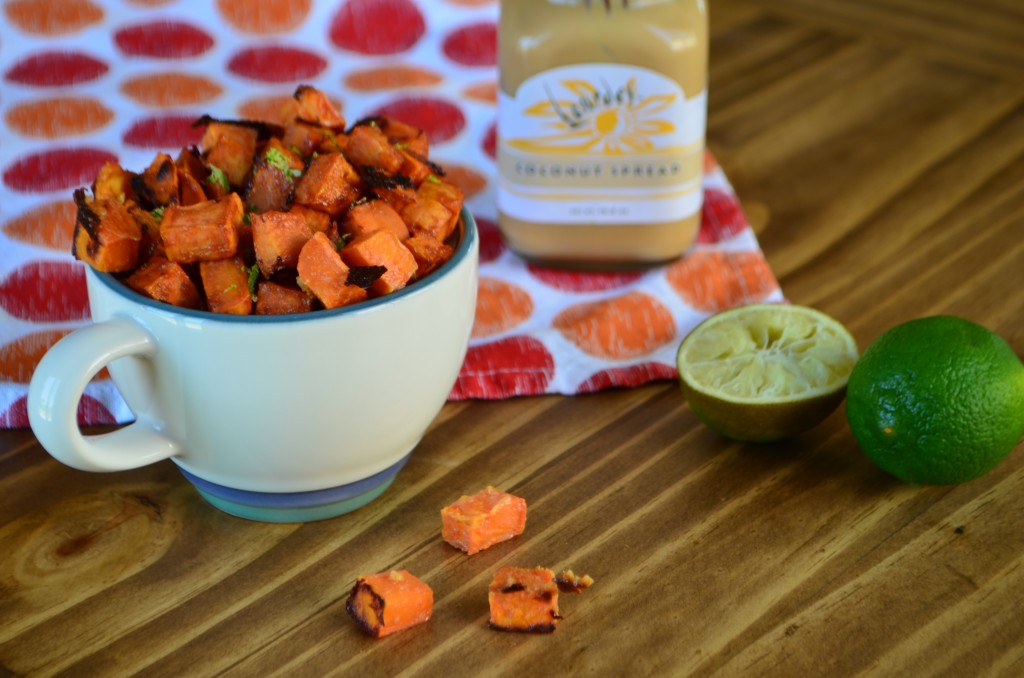 I'm completely exaggerating. This is one of the simplest and tastiest recipes I've ever made. A few weeks ago I received an awesome care package in the mail from my bestest buddy Rick.

In case you've forgotten, I should remind you of my obsession with Lourdes Gourmet chimichurri sauce. I discovered this four years ago at the farmers market in Ventura County and couldn't get my mind away from it. I dreamed about the wonderfully tangy and herby spread, slathered slices of bread with it, basically drank the stuff. When Rick was kind enough to send me all these other goodies, I knew yet another unhealthy obsession was about to occur.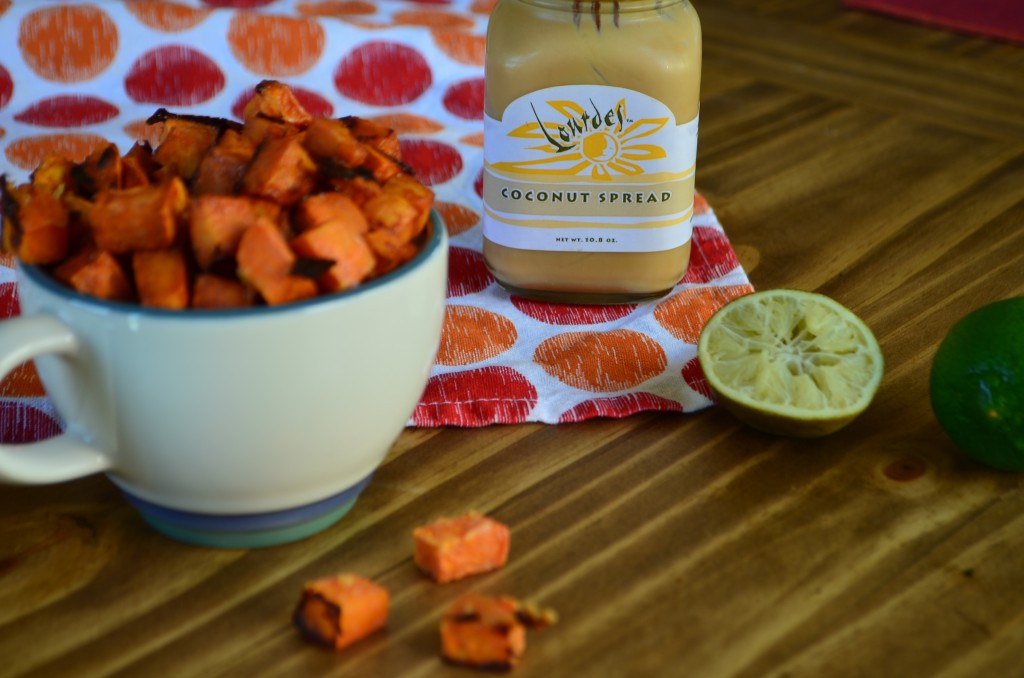 The coconut spread. Another thing with which I've been slathering slices of bread. I decided that an actual recipe should occur before I finished every single jar in my fridge.
[gmc_recipe 7753]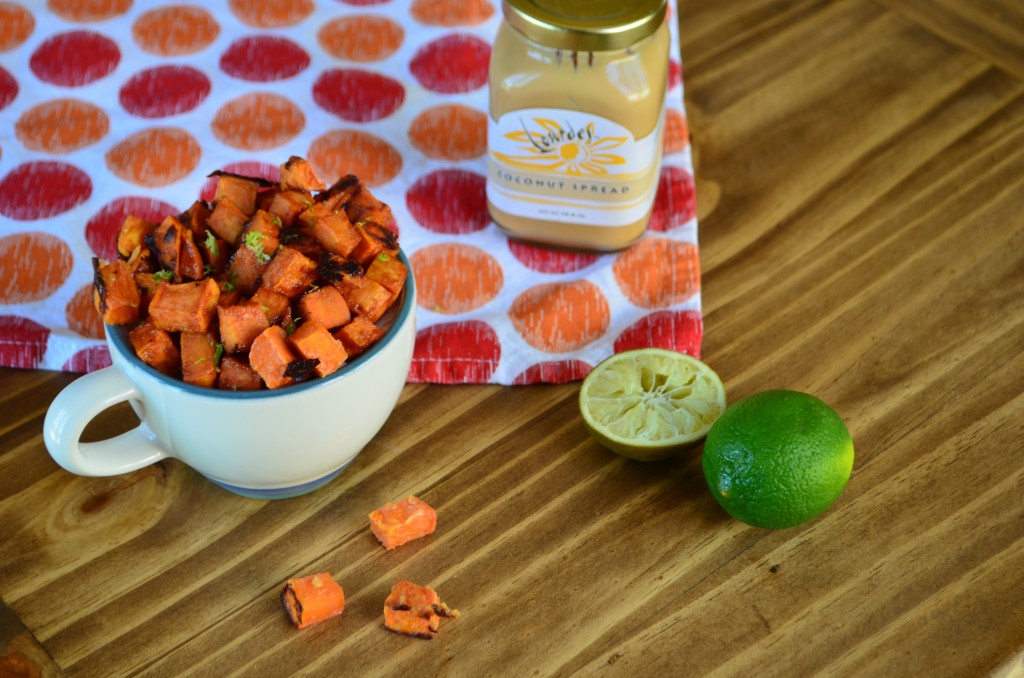 Simple, quasi-healthy and delicious! Thanks to Rick for both the care package and patience!
What's your favorite way to spice up a simple sweet potato?