American Craft Beer Week started off with a huge bang! Ladies at Ladyface: The Fermentables and Comestibles Education and Tippling Society celebrated our two year anniversary!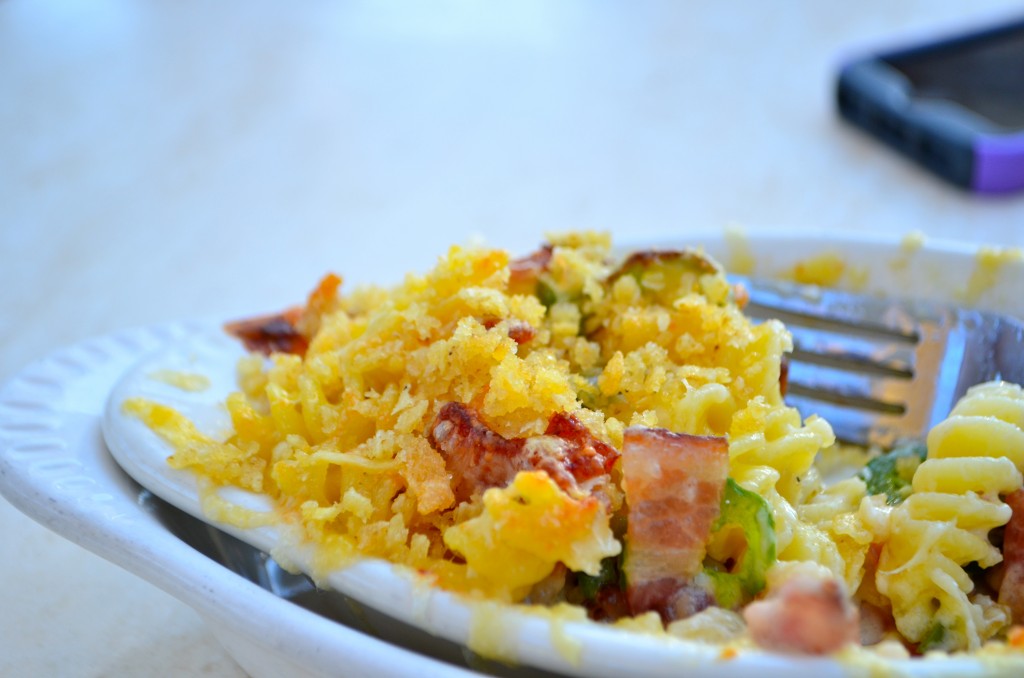 I stuck to my latest tradition and started off with mac 'n cheese with jalapeno and bacon. For a night like we had ahead, food was necessary. As was a warm-up beer…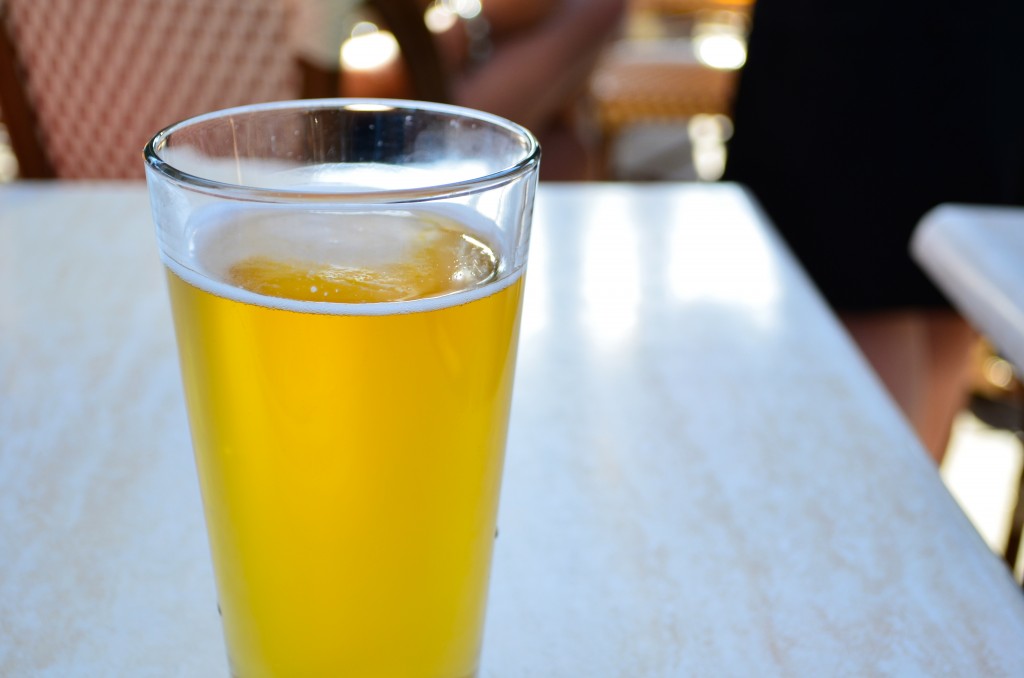 It was a HOT one out, so I grabbed a nice light Palo Comado XPA.

The week had started off with a high of 100 degrees, so the patio misters were more than welcome as the sun slowly set and the earth finally began to cool.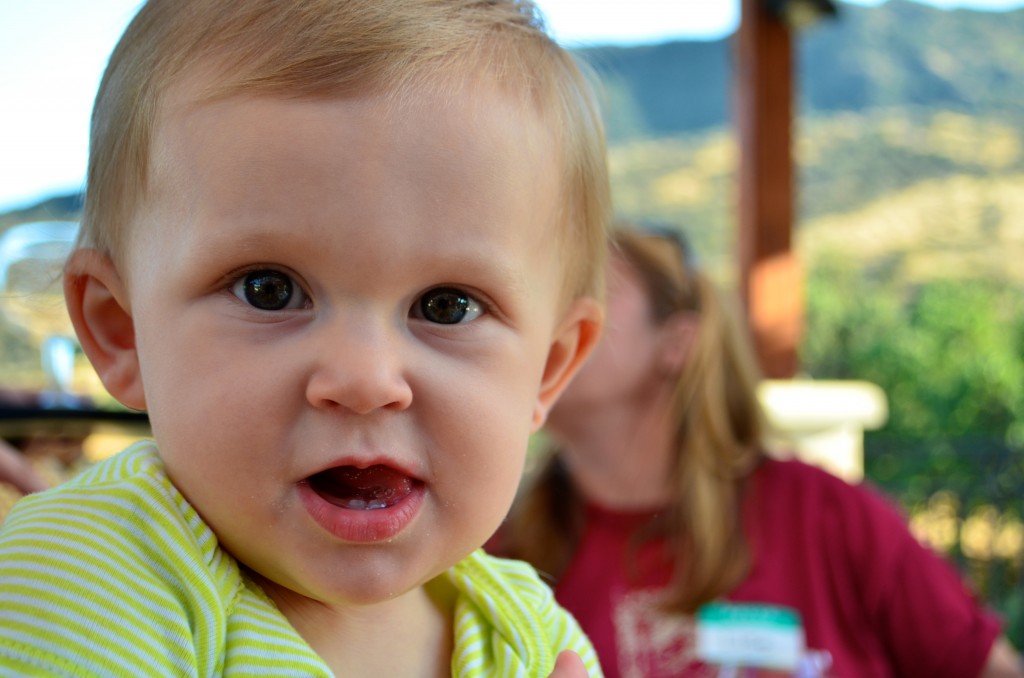 Our youngest member who was unable to attend either the first meeting or the first anniversary (on account of not being created or born yet) joined us for dinner.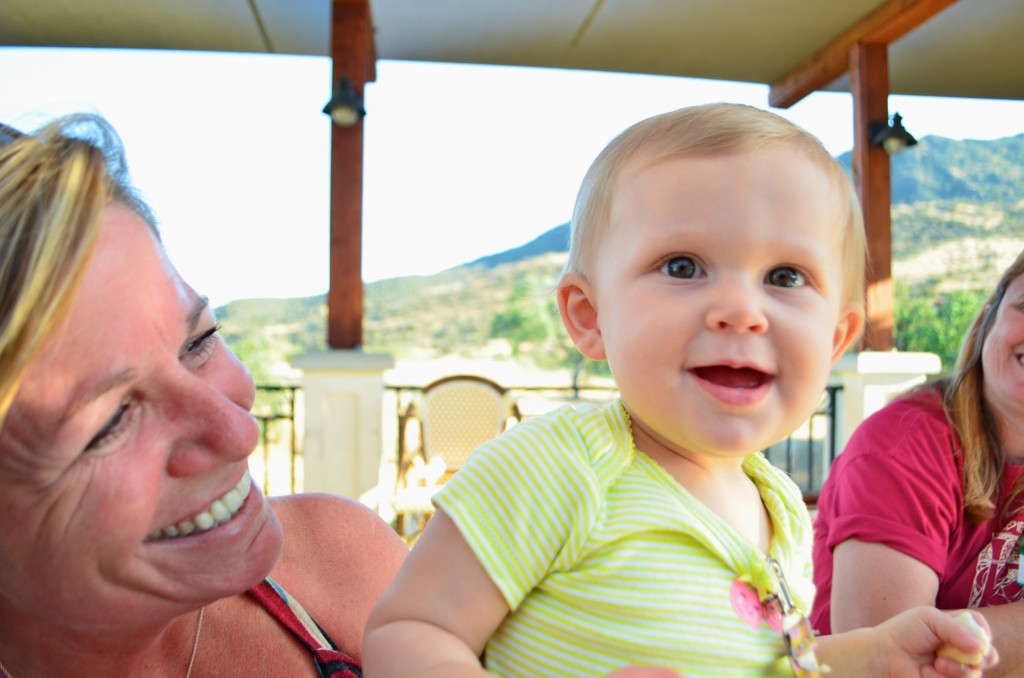 Little Avery lovin' on her Auntie Michelle!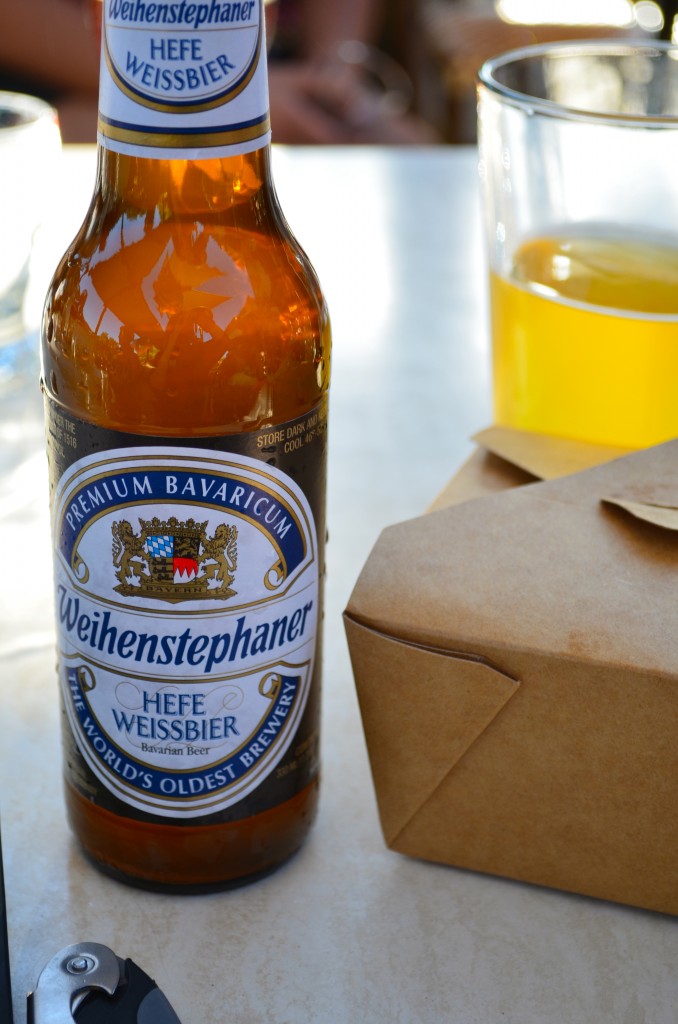 The theme of the day was "favorites". We were supposed to bring in our favorite beer… One of my ultimate favorites is aging in my cellar (aka a cardboard box sitting in a cool closet), and I just wasn'tt prepared to be unselfish and share it, so instead I brought six of my other faves. Weihenstephaner Hefeweissbier is one of my favorite wheat beers, along with Franziskaner – musty with intense notes of banana and earthy cloves.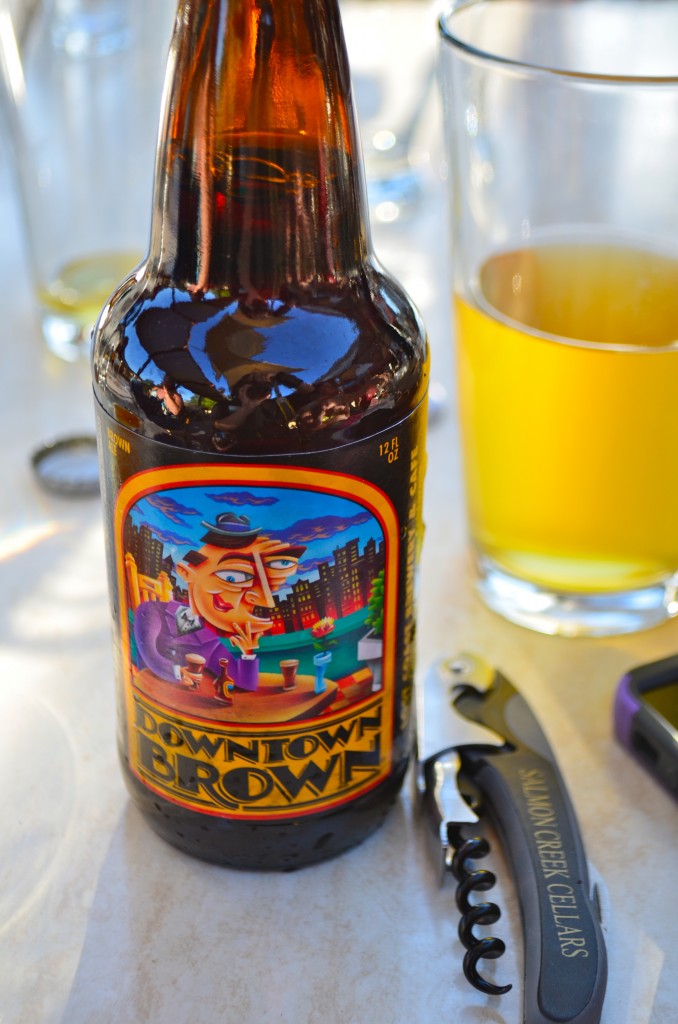 Lost Coast Downtown Brown – nothing too fancy about this one. Just a quality brown that's always a good go-to when you're looking for a lower alcohol beer with lots of roasty nutty malts and gentle hops.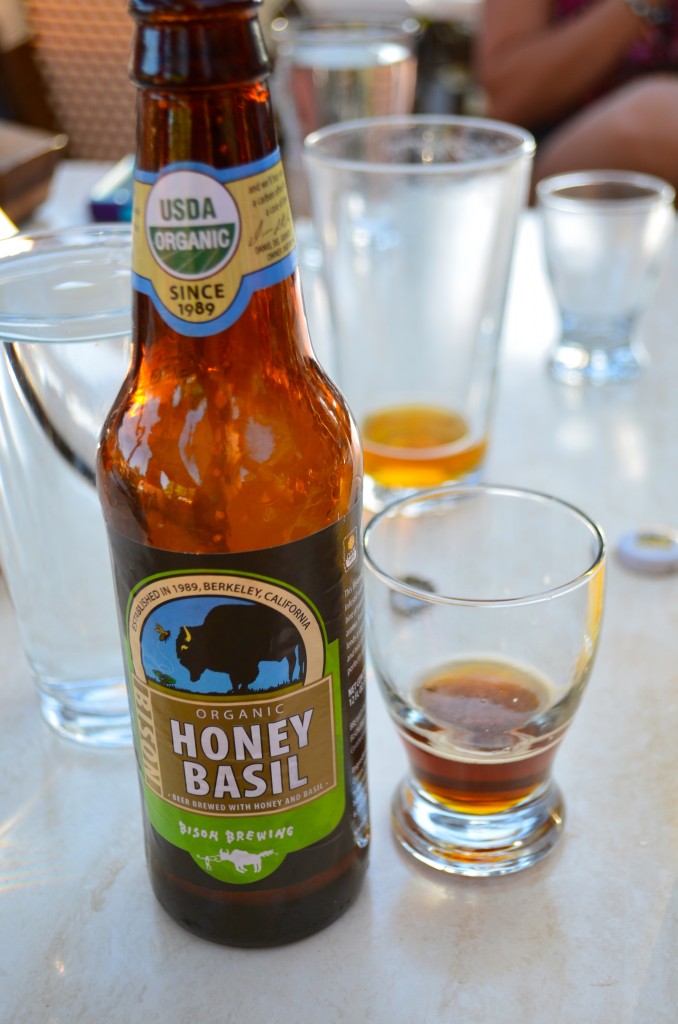 This was one of the first, if not the first, recipe I made for the blog with beer. Bison Brewing Organic Honey Basil is the heart of my Honey Basil Chicken recipe, which I'm looking forward to grilling again this summer!

Michelle brought in Pilsner Urquell – the original Czech Pilsner.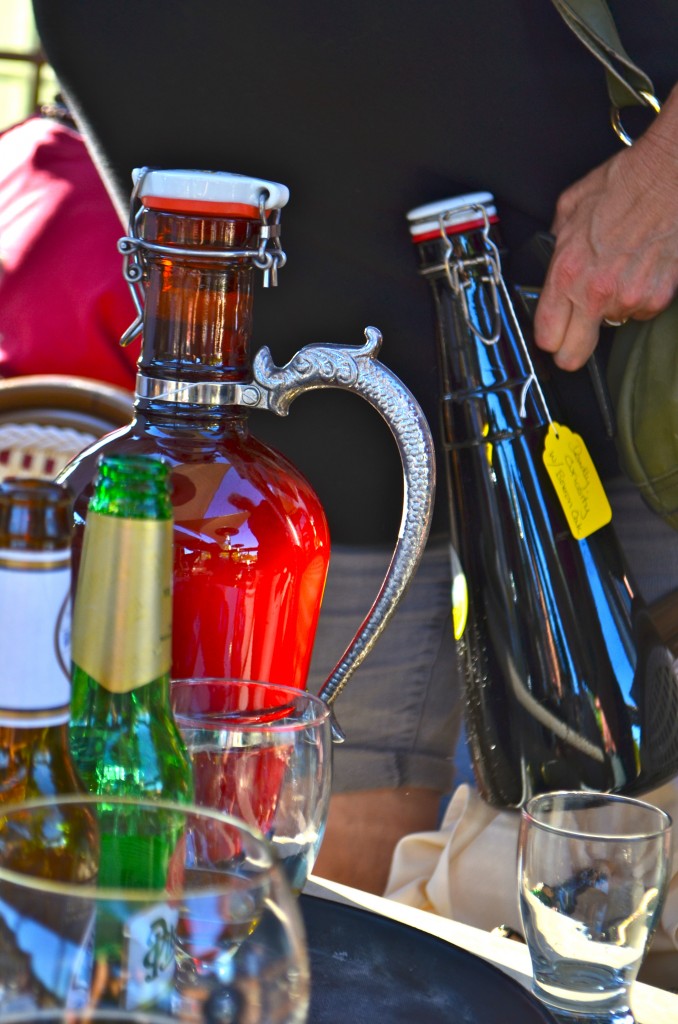 Nancy Gold of the Maltose Falcons brought in two homebrewed clones of Allagash Curieux – one aged with oak cubes from a rum barrel and one with oak cubes from a bourbon barrel. Droooool.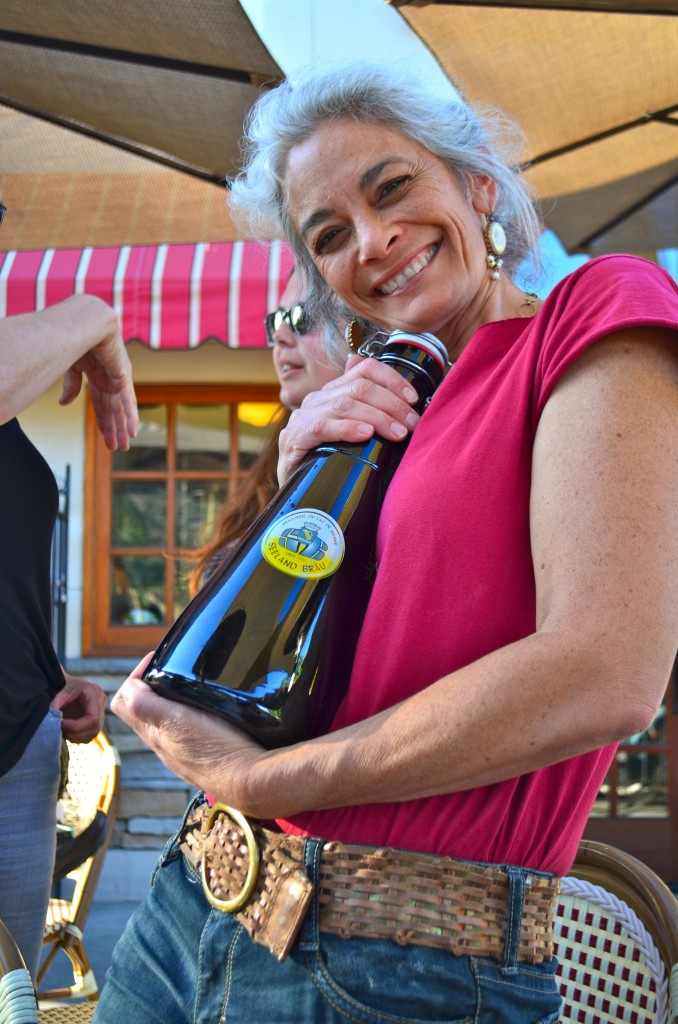 We were all very fond of both. I think I preferred the toasted rum cubes, myself.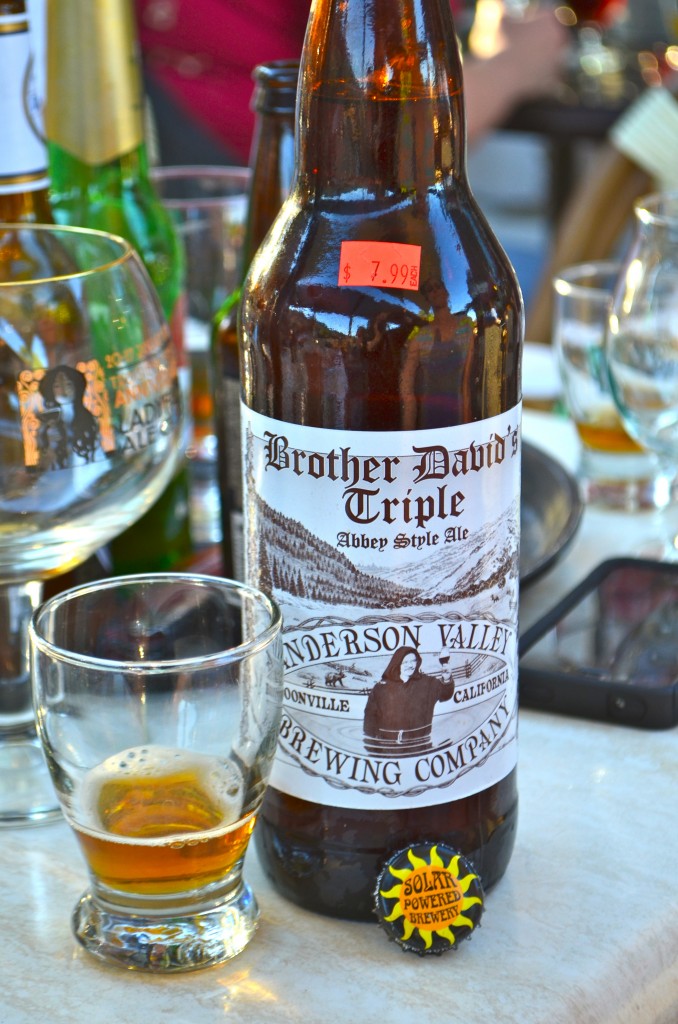 Janelle (I believe this was her donation) brought in Anderson Valley Brother David's Triple – a deliciously boozy Belgian.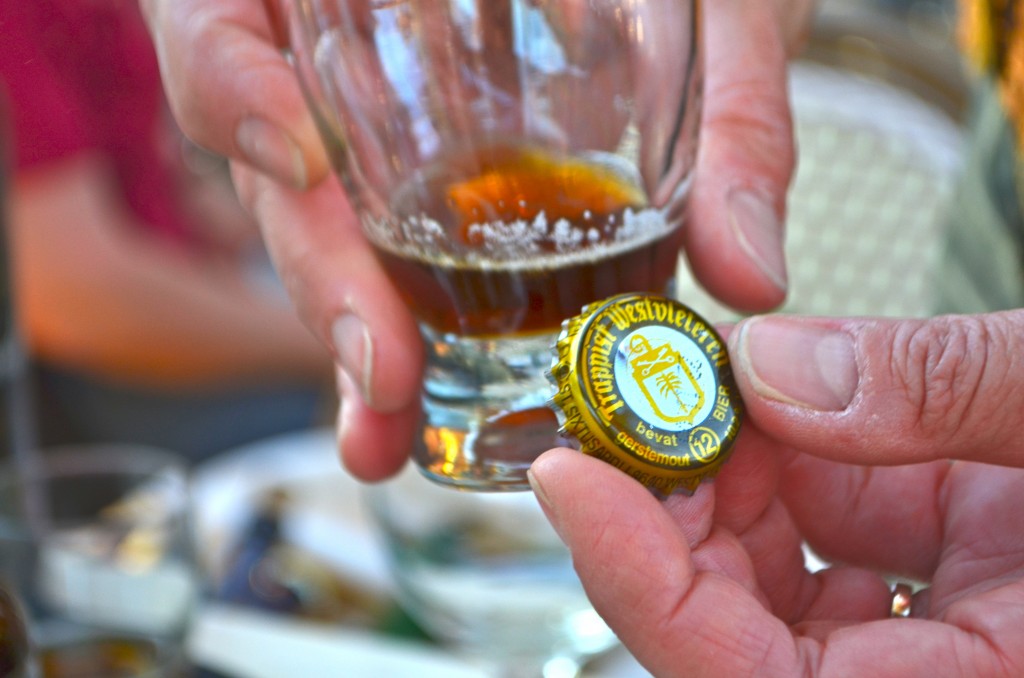 Cyrena brought in a beer she'd gotten overseas at the Westvleteren Trappist brewery (there are only eight Trappist breweries in the world), and was kind enough to share it with us. This beer does taste a little closer to heaven.

We had a handful of other beers – New Belgium's La Folie was my mother's donation from afar since she now lives in Colorado and was unable to attend. J.J. brought in Duchesse de Bourgogne which tasted like it was made of sugar cubes after the intense sourness of La Folie.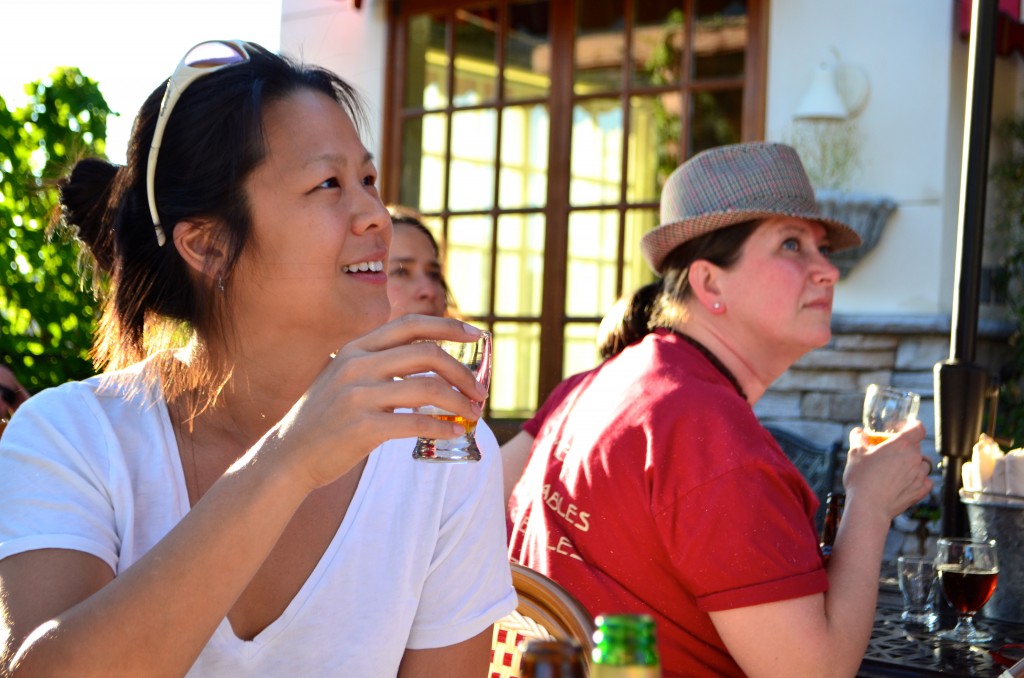 Ting Su of the Eagle Rock Brewery showed up with some Los Angeles ladies to participate as well!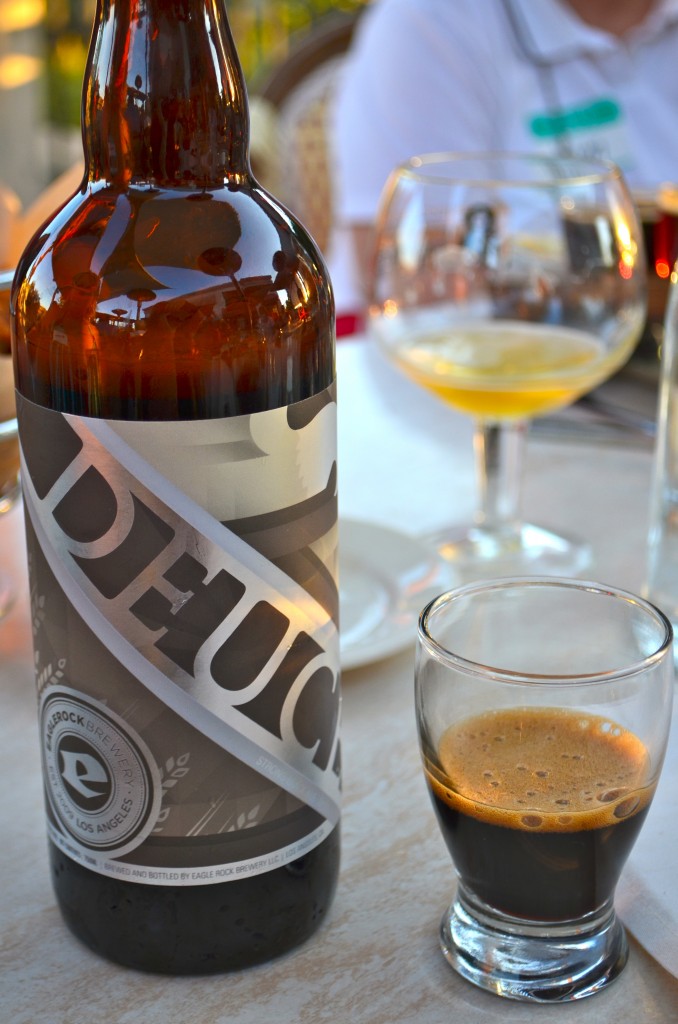 Ting brought in Deuce – Eagle Rock Brewery's second anniversary ale which is a super-loaded version of their flagship beer, Solidarity. Toasty and full of chocolate, roast and hints of smoke – scarily drinkable and clocking in at 10%ABV. This could throw you for one if you weren't aware of the alcohol content.

I capped off the evening with an old favorite – bread pudding!!! I left that night overstuffed and overhappy.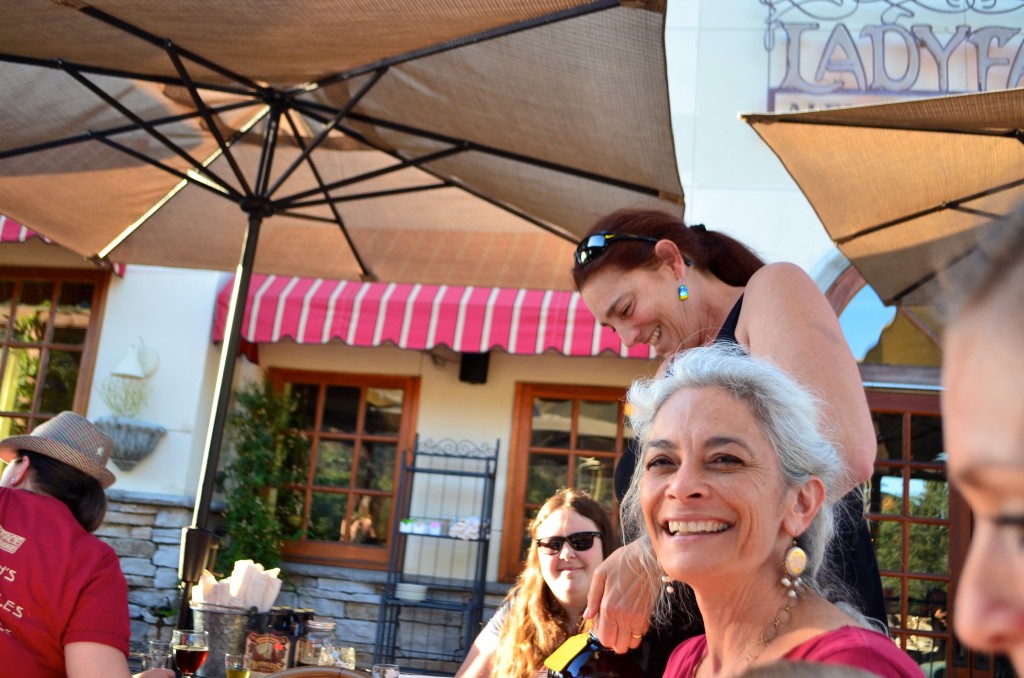 Happy Two Years, ladies! Here's to two more!