In case you haven't heard, I'm a terrible daughter.
I spent Mothers' Day in the Vegas, working. My Mothers' Day looked like this: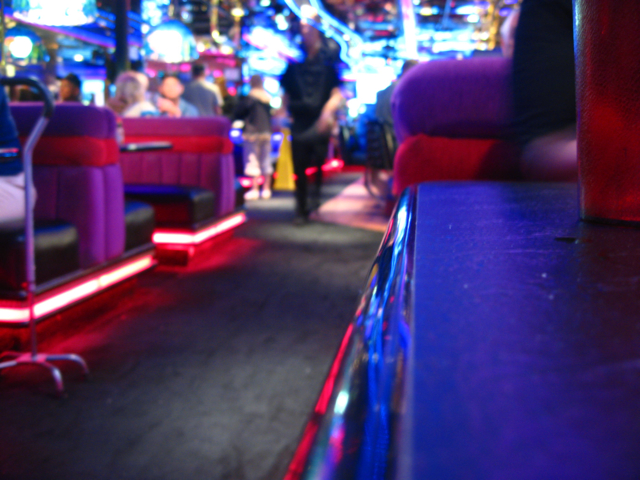 Neon lights, smoky casinos and no mumsie in sight. Sadness 🙁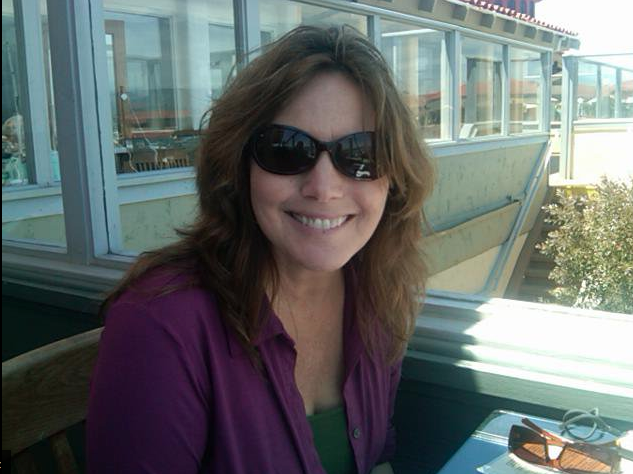 My dad was able to spoil her on the REAL Mothers' Day, so at least she was happy when she was abandoned… (SHE'S SO PURDY!!!)
Luckily, I was able to make it up to my beautiful mother today. We went up to the Ojai Valley Inn and Spa and had a lovely, leisurely three-hour lunch.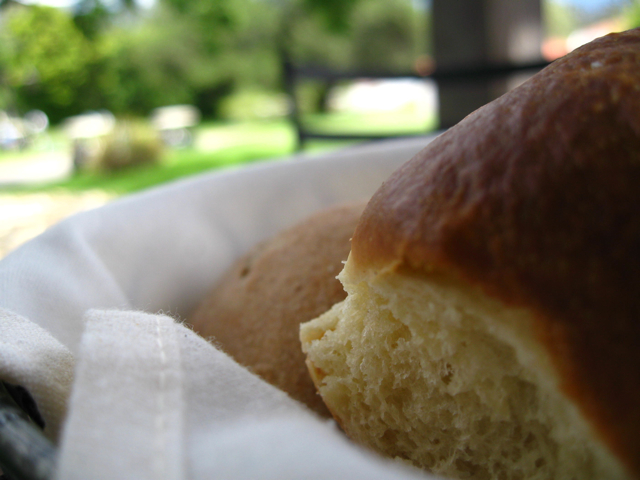 The waiters forced freshly baked potato rolls on us. We offered resistance, but to no avail. Instead, we were doomed to slather these decadent, soft, slightly sweet breads with freshly whipped butter, and consume them.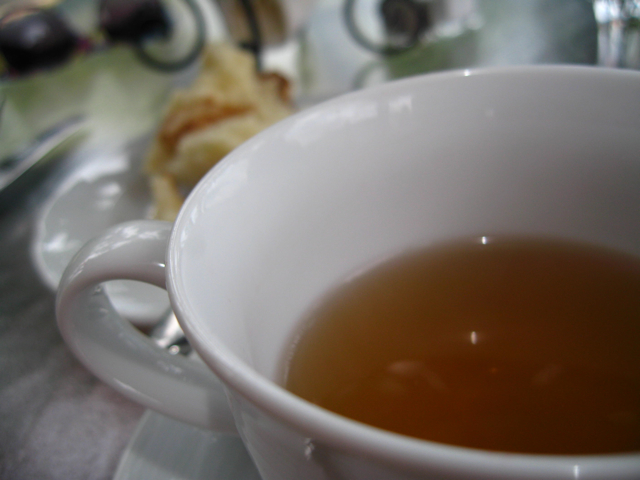 It was surprisingly chilly considering it was the middle of May in California, so we both got steaming mugs of coconut chai, which they kindly served in heated china. I didn't let mine go until all the heat had been sucked up by the chilly breeze.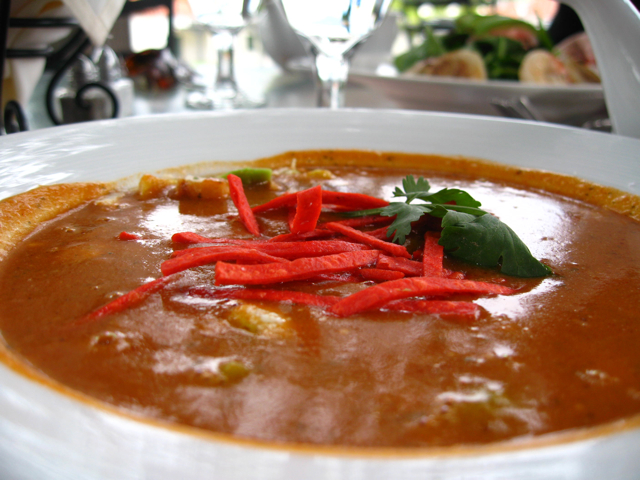 The burger looked amazing on the menu, but all I wanted at this point was a piping hot bowl of soup, so I ordered the tortilla bisque. Basically, it's a tomato bisque topped with roasted chicken, strips of tortilla, fresh avocado and cheese, and served at a high price. It was totally worth it.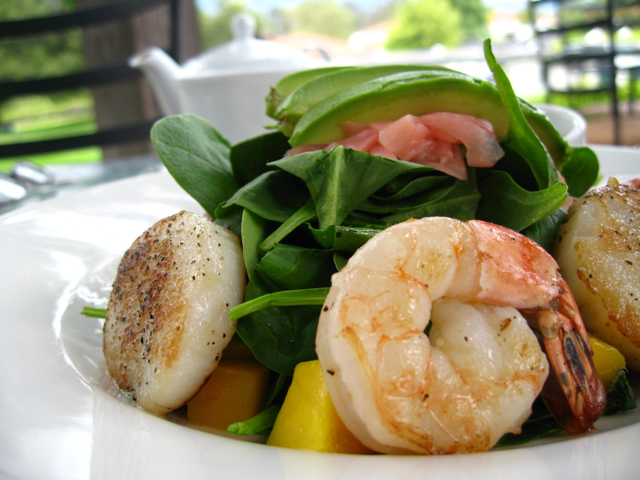 Mumsie went all healthy on me (booooo!) and ordered a spinach salad with scallops, shrimp, mango and ginger. I sampled one of her scallops, which was cooked to perfection, but I always prefer a big burger or steak. I'm just that kind of girl…

The dessert menu was incredibly delectable, and after a few minutes of indecisive bouncing back and forth between crème brûlée, cheesecake and chocolate cake, we finally asked Jake (our helpful server) for his opinion.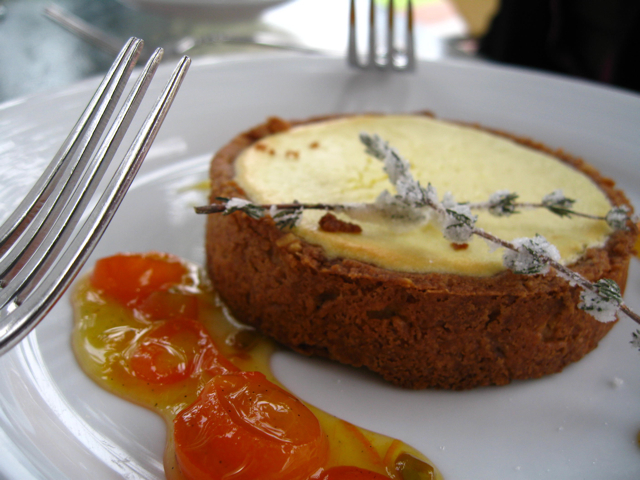 Goat's cheese cake with kumquat and candied thyme it is! I honestly must say, I wasn't excited about this. Then I had the first bite.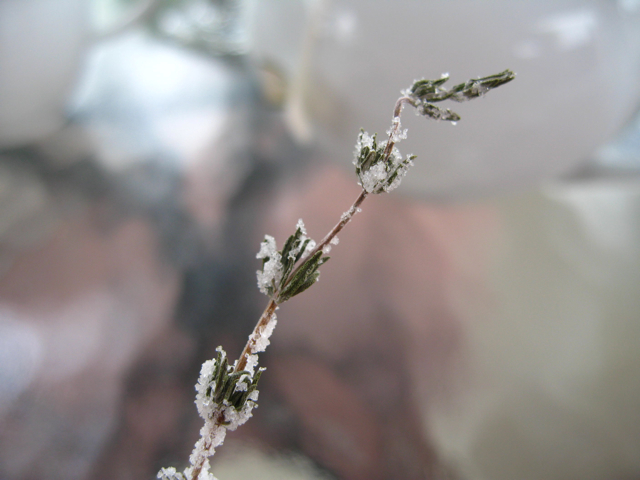 The cheesecake was served warm (perfect for the chilly weather), the kumquats in simple syrup were tangy and sweet, the goat's cheese was almost savory, and the crust had me melting into the chair. Don't even get me started on the candied thyme!
I could have died happy.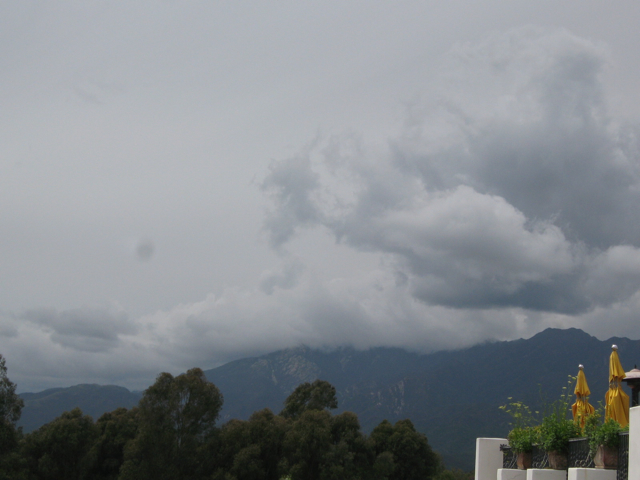 One of the workers (my personal favorite) brought us "shawls" aka thick blankets, so we were wrapped up and cozy for the majority of our meal while we enjoyed the gorgeous view.

The entire property is coated with fragrant flowers, and there's even a fragrance cottage where you can mix your own perfume!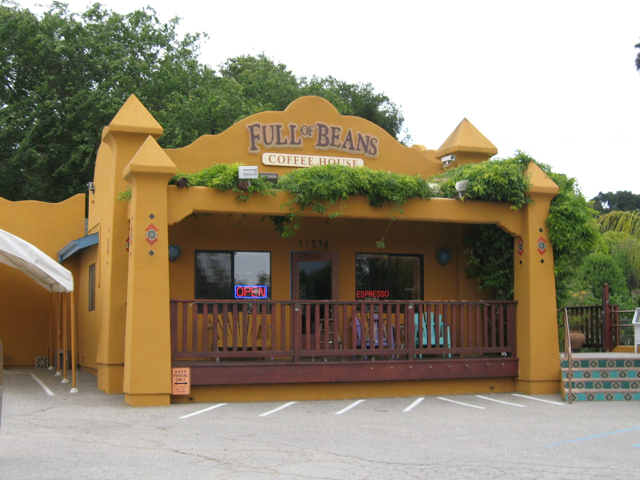 This isn't the fragrance cottage, but it smelled just as good! We stopped here on the drive down from Ojai for some steaming cups of coffee to keep us warm, and awake for… Ladies at Ladyface: The Fermentables & Comestibles Education & Tippling Society!
A LONG night at Ladyface (It was supposed to last an hour – it lasted 3!) sampling TONS of different brews, featuring Cyrena the owner and Nancy, the president of the Maltose Falcons (my homebrew club!!)!
But that'll have to wait for tomorrow's blog. WAY too many pictures to add to this blog 🙂
HAPPY MUMSIE MAKEUP DAY, MOM!!!!