Last Friday, Brie and Chris were preparing to be joined forever in holy matrimony.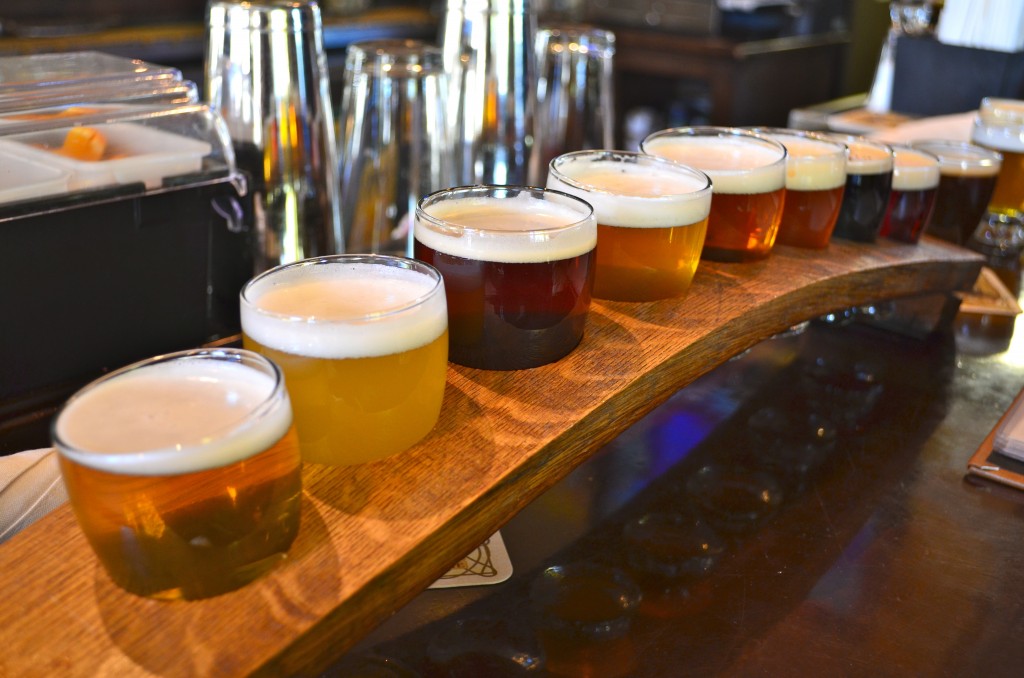 While the bride and groom were busy making the final preparations, Commander Matt, Brew Chief Joe and I were feeling quite stressed out by the pending nuptials and de-stressed at Ladyface Alehouse. We split a gigantic flight of all the Ladyface beers…

…Suicide sweet potato fries…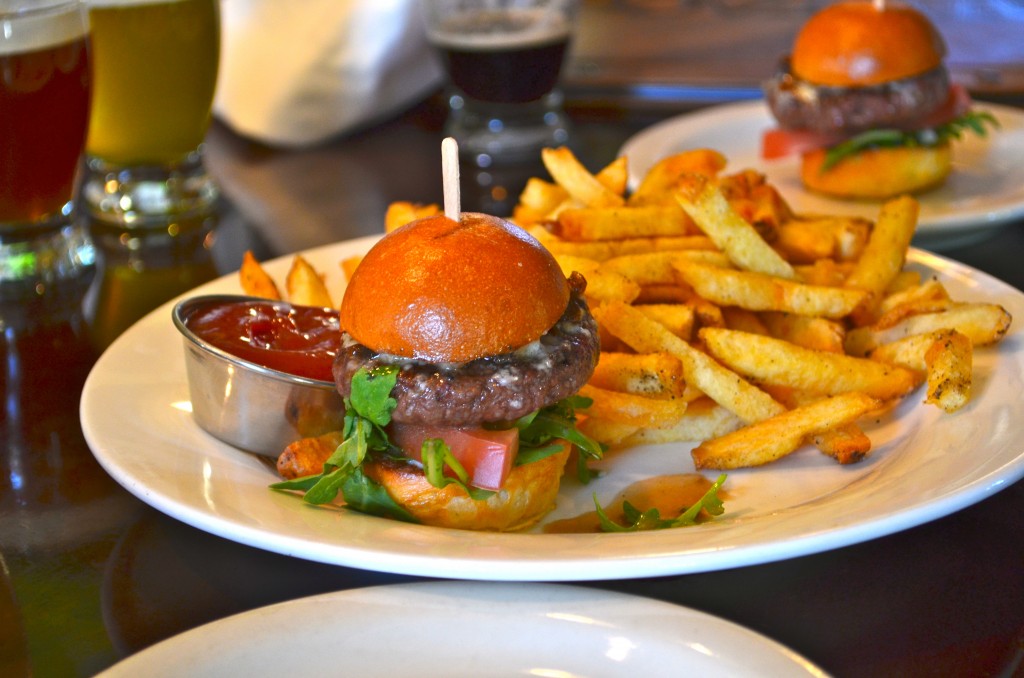 I also stole a bite from the boys' mini sliders. We attempted not to overstuff ourselves. I failed.

The rehearsal and rehearsal dinner was held at the Cornell Winery. As soon as (or a while before) the three of us arrived, the vino started flowing.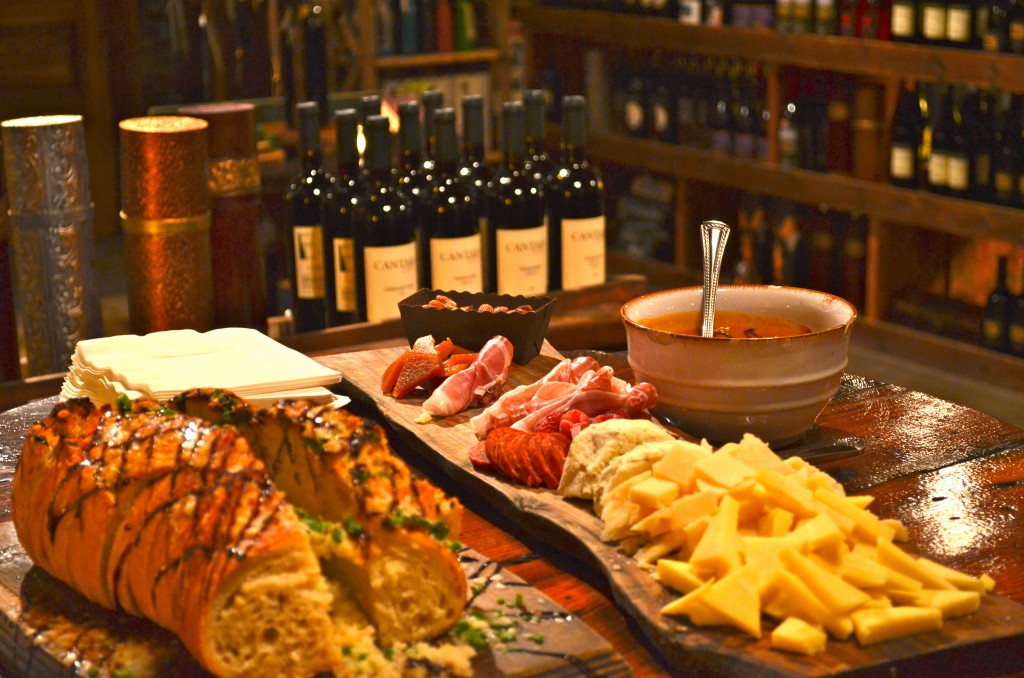 As did the appetizers. Thick slices of rustic bread were smothered in creamy garlic and topped with sweet balsamic reduction. Salty prosciutto and rich cheeses rounded out the first course, as well as some cold tomato soup-looking dip that I never got a chance to try.

The boys approved of the spread. So handsome.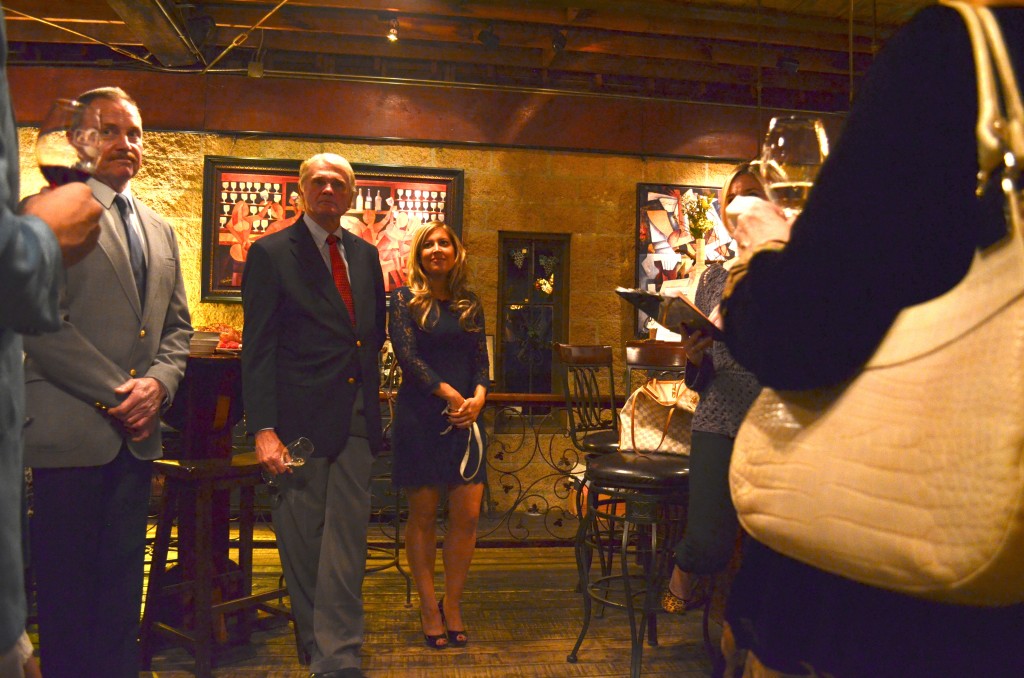 After everyone had their fill of carbs and dairy and full glasses of wine, the rehearsal began.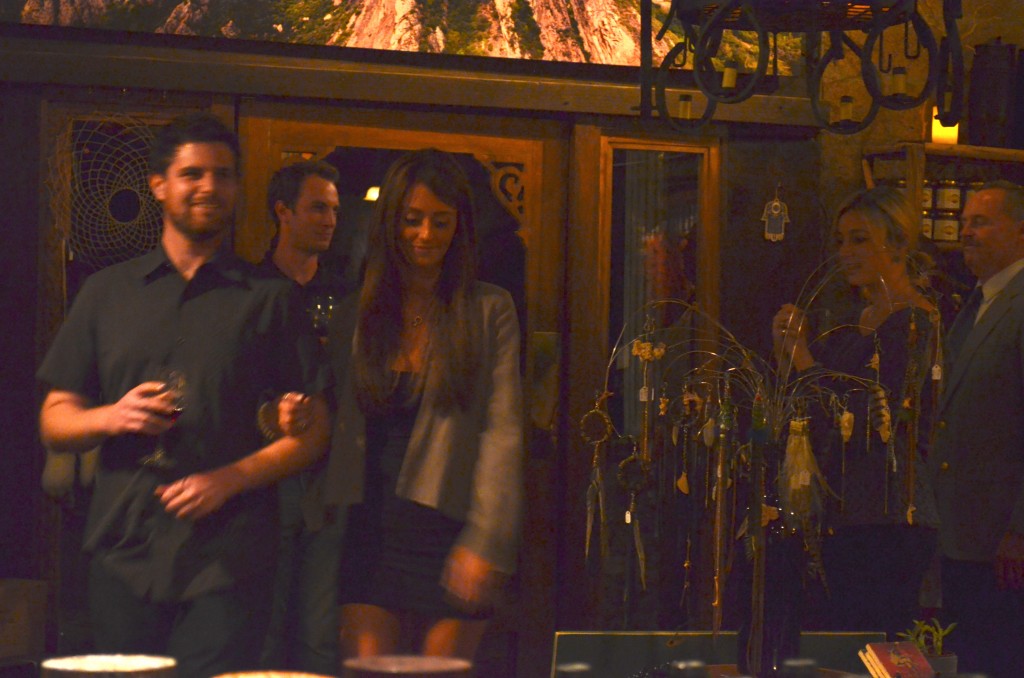 Best Man Brew Chief Joe escorted the lovely Amanda down the aisle.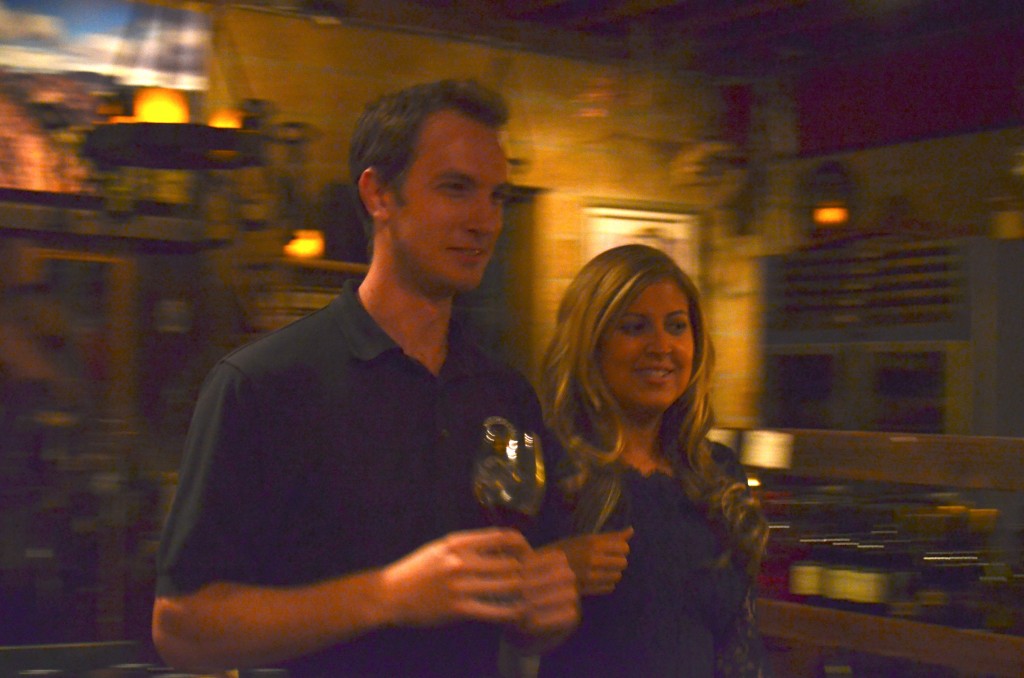 Best of Men Commander of Finance Matt walked down with the beautiful Sarah.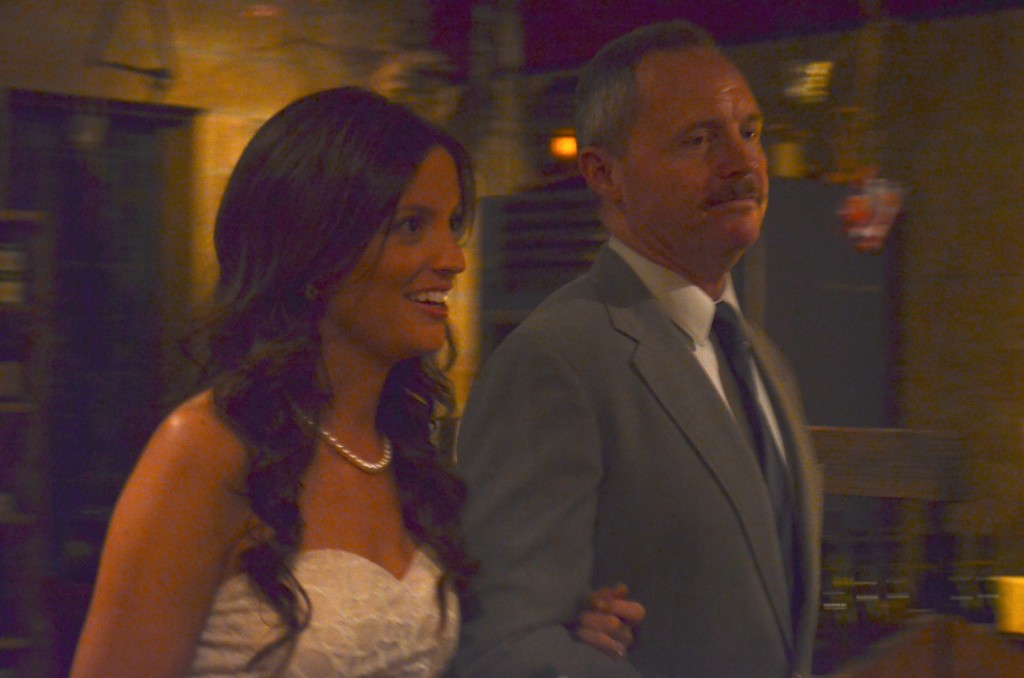 And then came the beautiful bride and her father.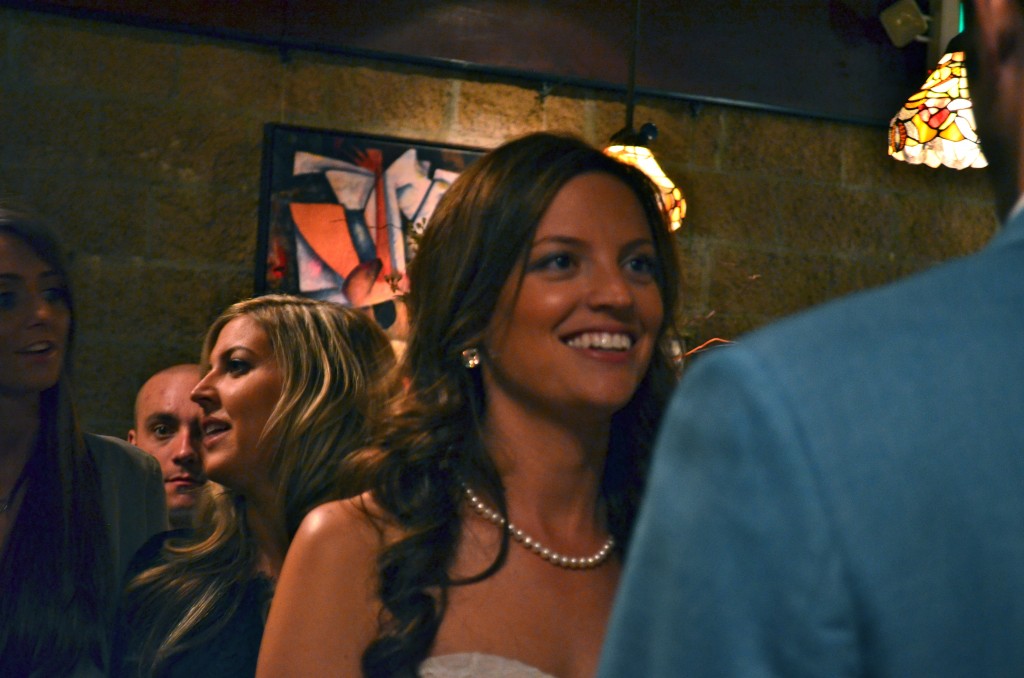 Utter radiance!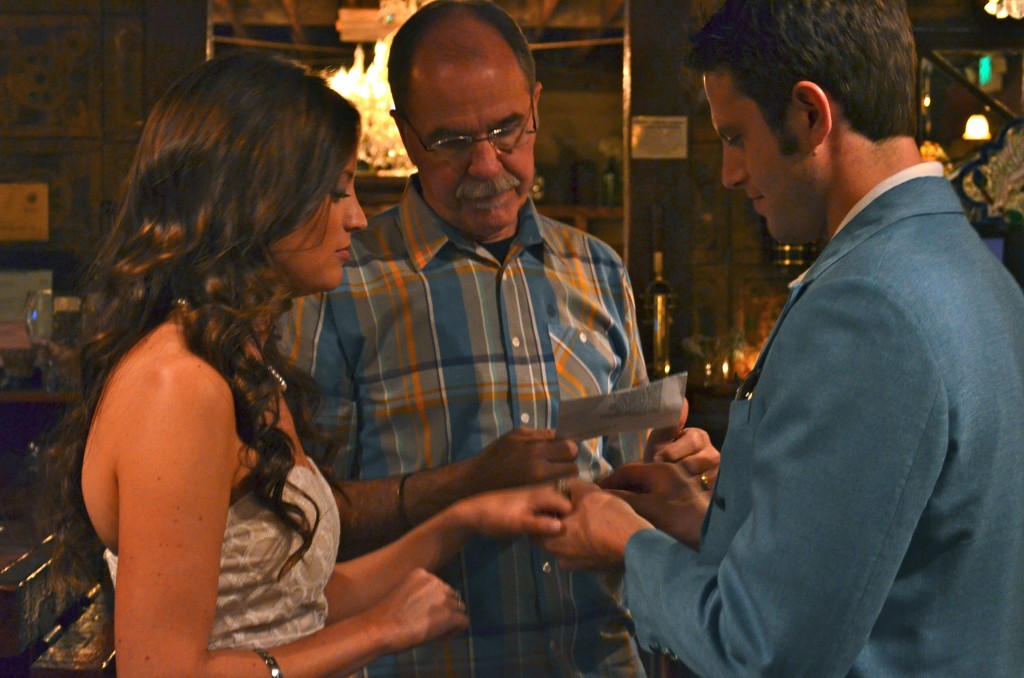 They walked through the ceremony with no mishaps and no sprinting away from the altar. Step one – complete.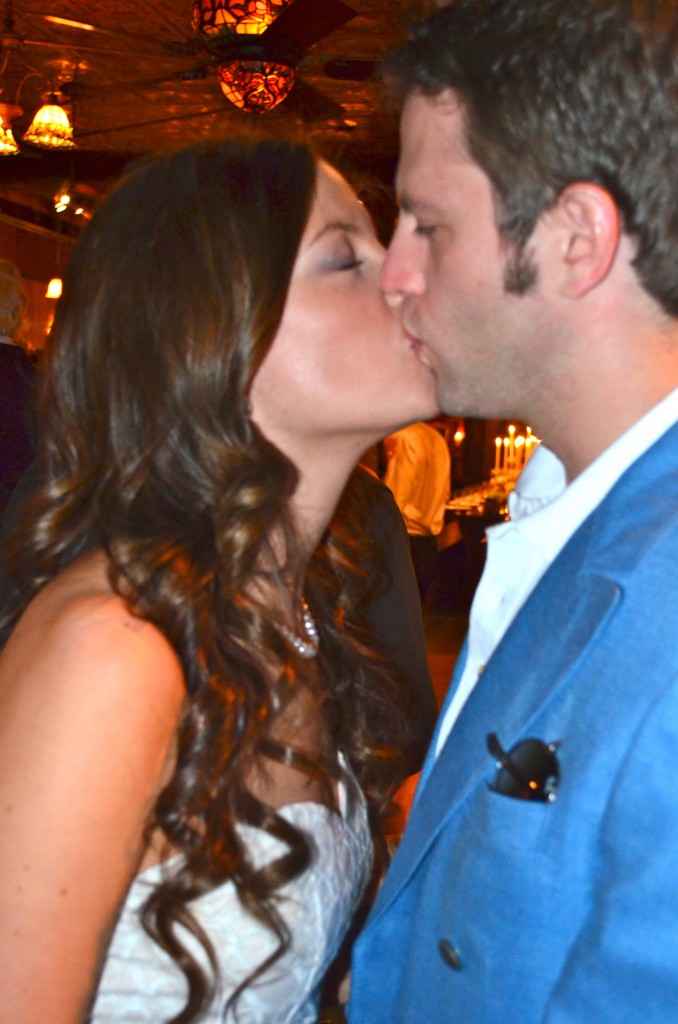 Sealed with a kiss.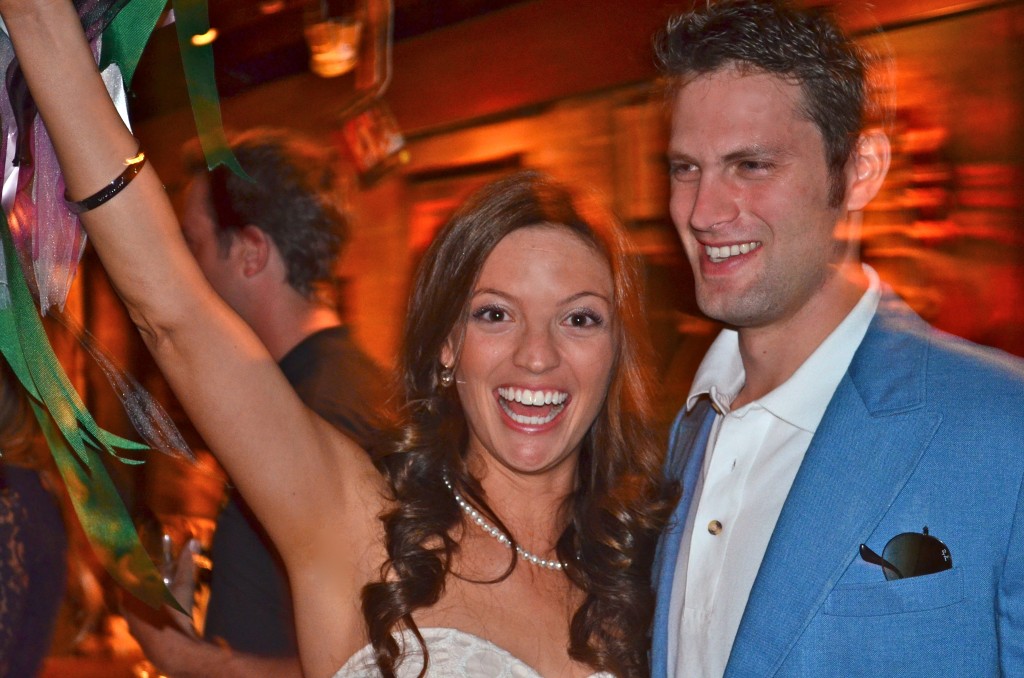 Success! Unfortunately at the wedding the next day neither the bride or groom showed and everyone was left broken-hearted.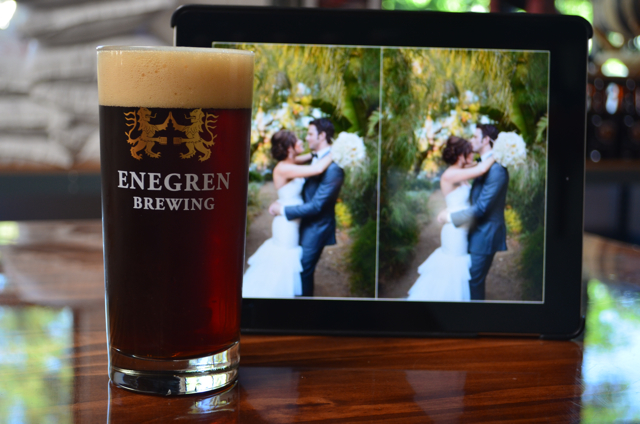 Just kidding. They lived happily ever after and went to Maui for their honeymoon.
(Pictured above is the wedding beer – The Last Days of Braun with the newlywed Enegrens in the background!)
Congratulations, Chris and Brie! I couldn't be happier for the both of you!