On Saturday I went up to Santa Barbara with the Wolf Creek crew to serve at the 3rd annual Santa Barbara Zoo Brew.

We packed up the pickup truck with kegs and the jockeybox and headed north.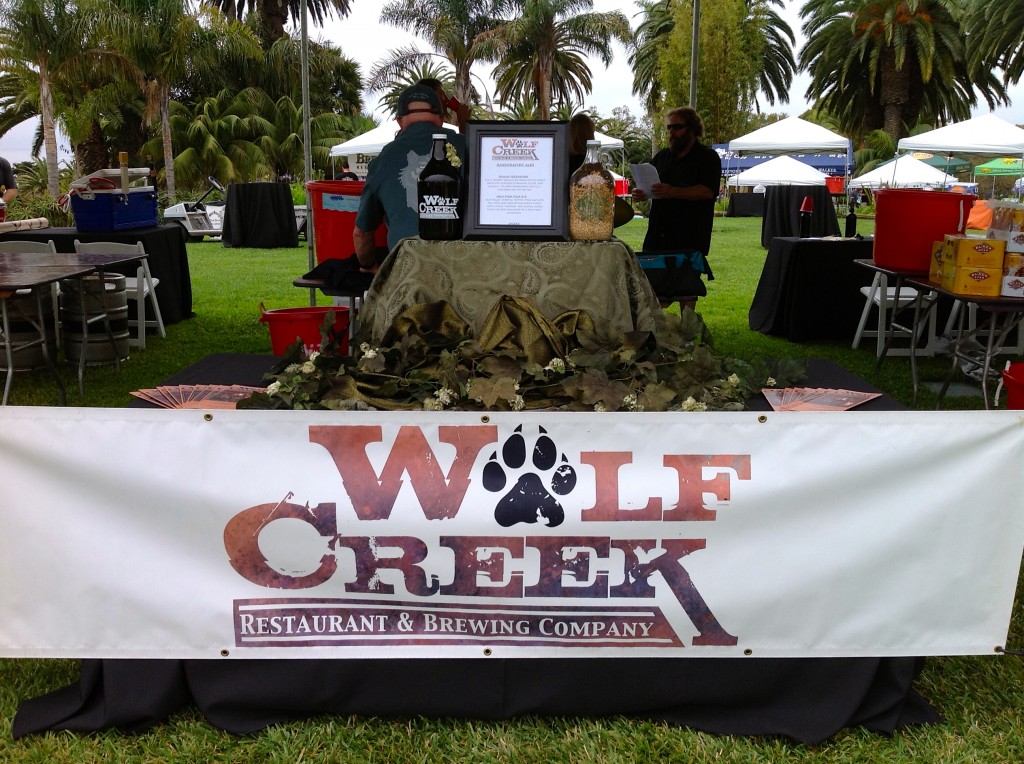 I was the designated "foofer" of the day. Foofer is a scientific term. Basically, I tried to make the table look pretty and make the jockeybox look invisible. Designing pretty things is not in my nature, but I gave it a go…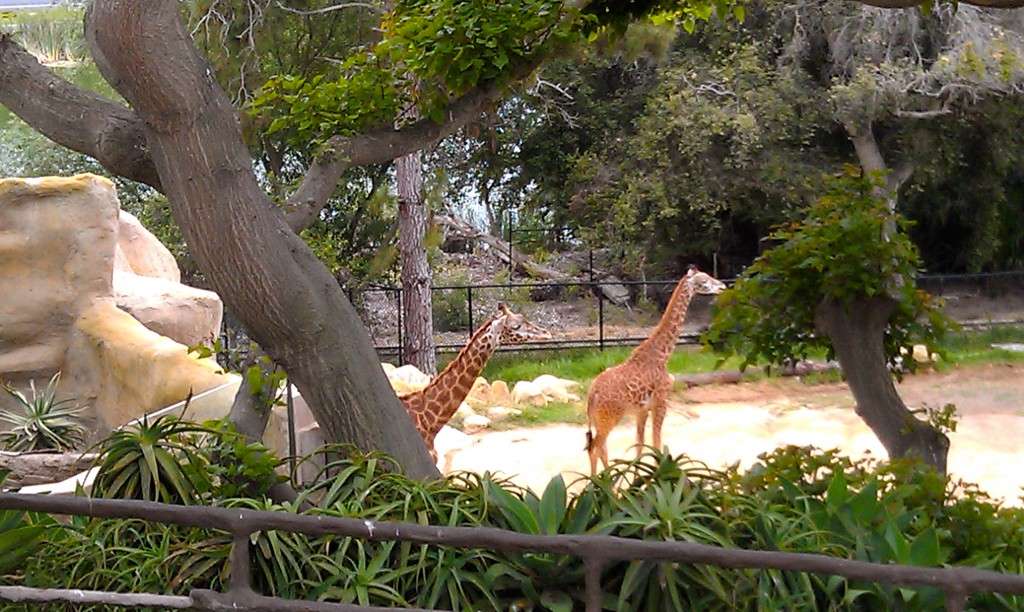 After we'd set up, I wandered around the little park to check it out.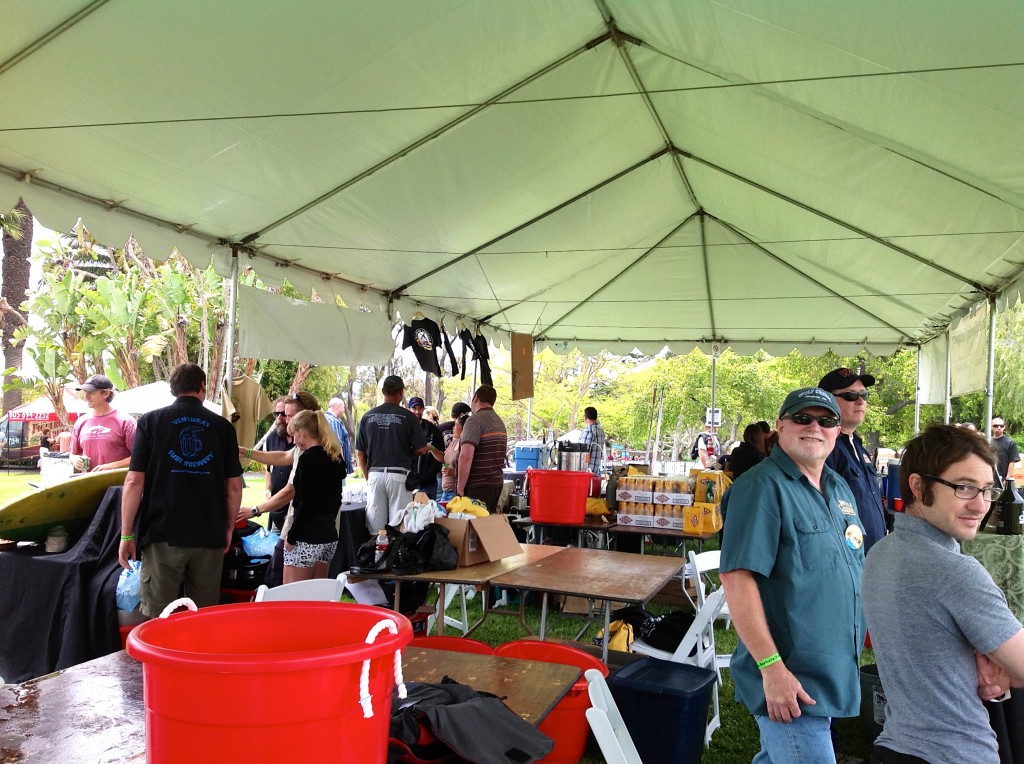 The calm before the storm.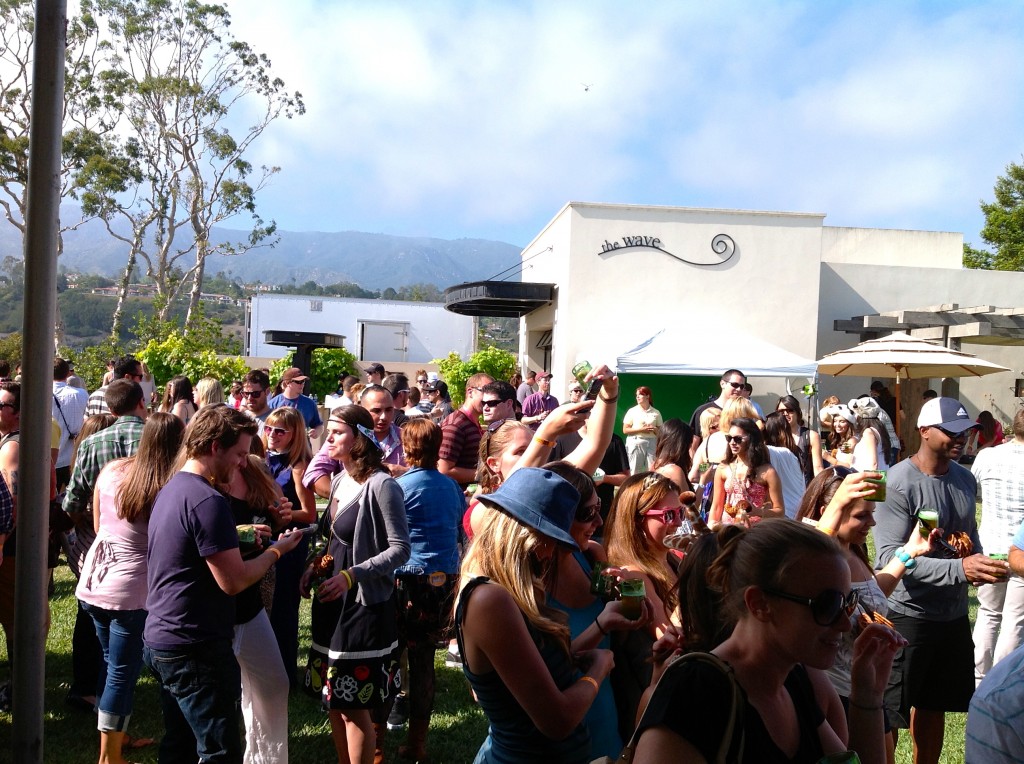 And so it begins! The first hour was for VIP only and was nice and mellow. Then everyone else piled in.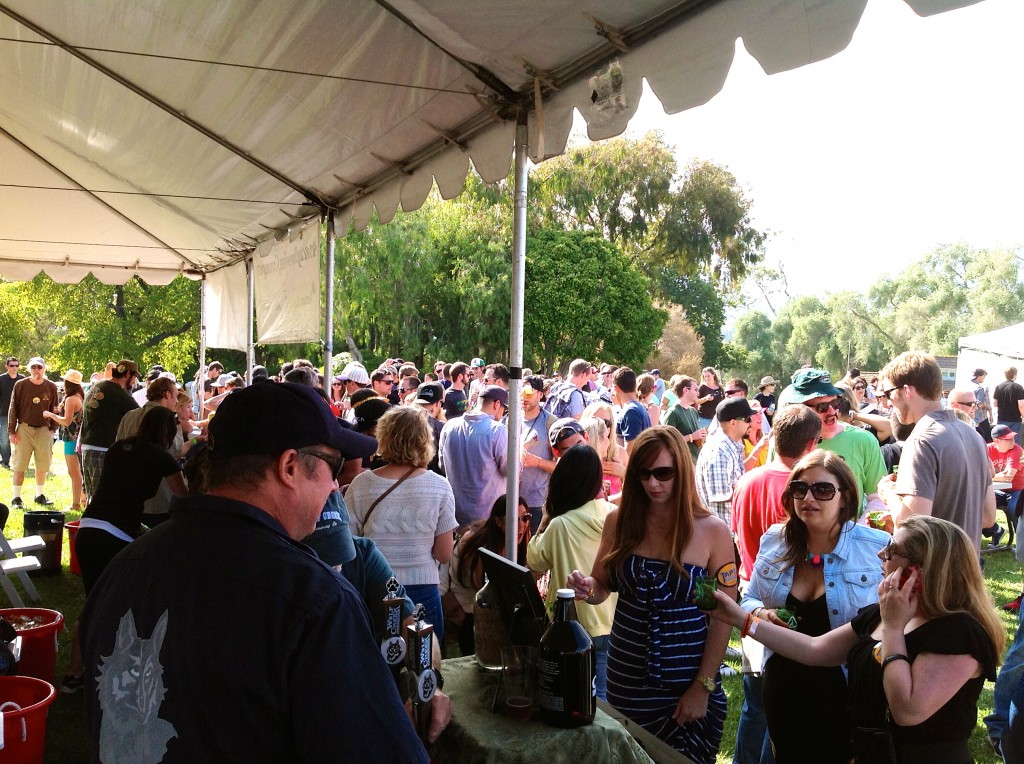 We poured taster after taster with no rest for the entire five hours!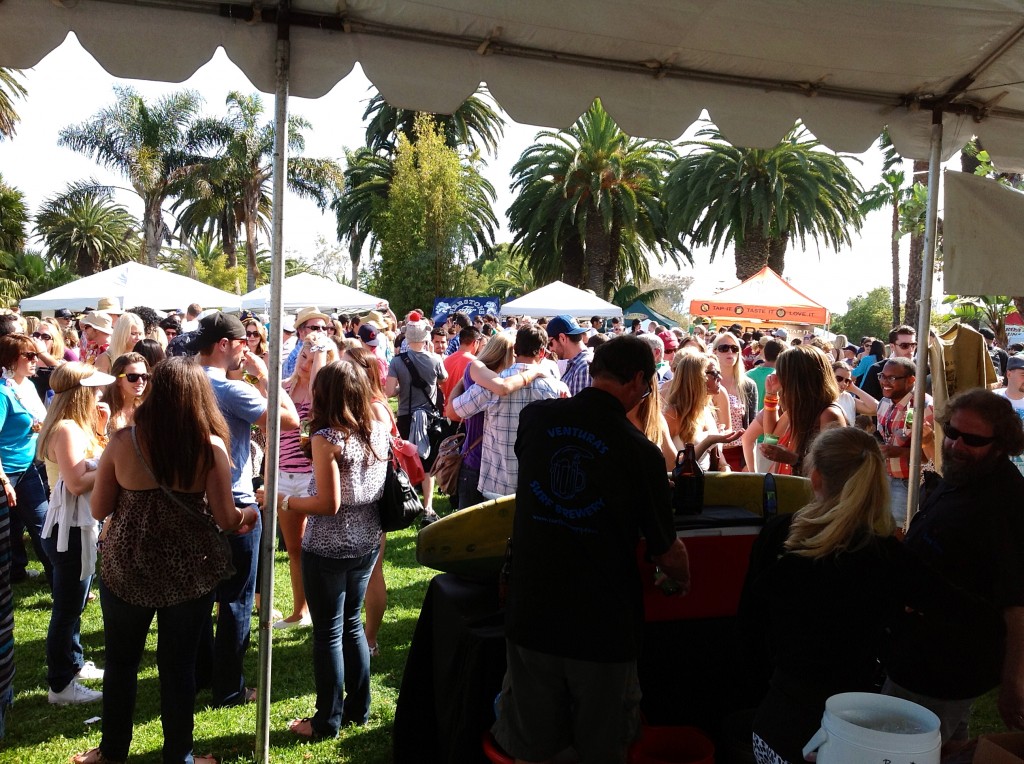 The majority of the crowd was made up of UCSB students and the majority of them knew absolutely nothing about beer. I can't recall how many times someone tripped up to the table and slurringly asked, "Can I have the light one?" One girl and I had a very serious conversation about how just because a beer is called "pale ale", it doesn't mean that it tastes light. I got a high five for my explanation. Hooray.
Luckily, I was able to Keep Calm and Chive On through all of this.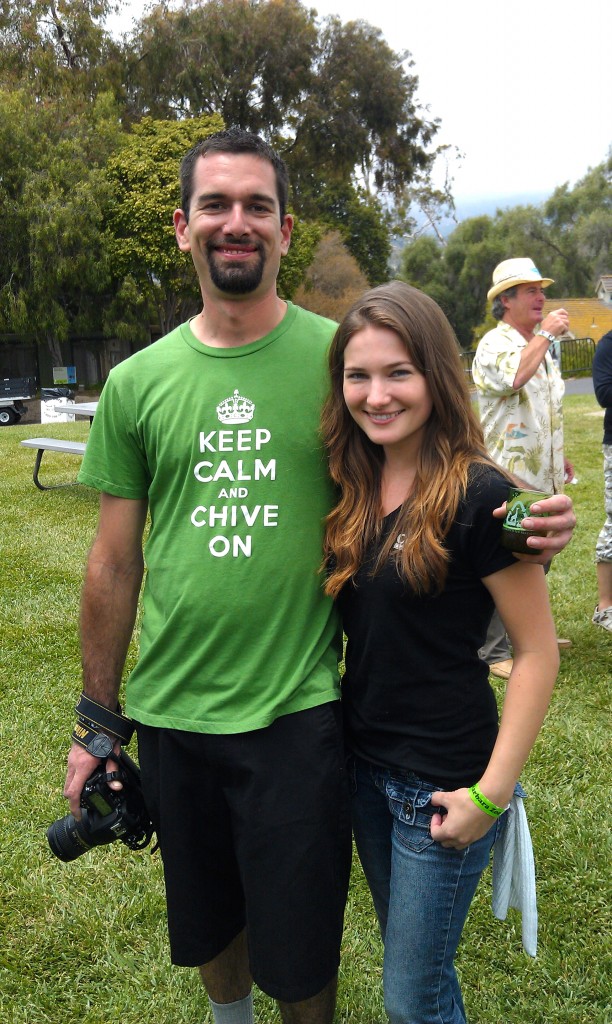 I spotted four Chivers at the event! I was only able to grab a few pics with these two though.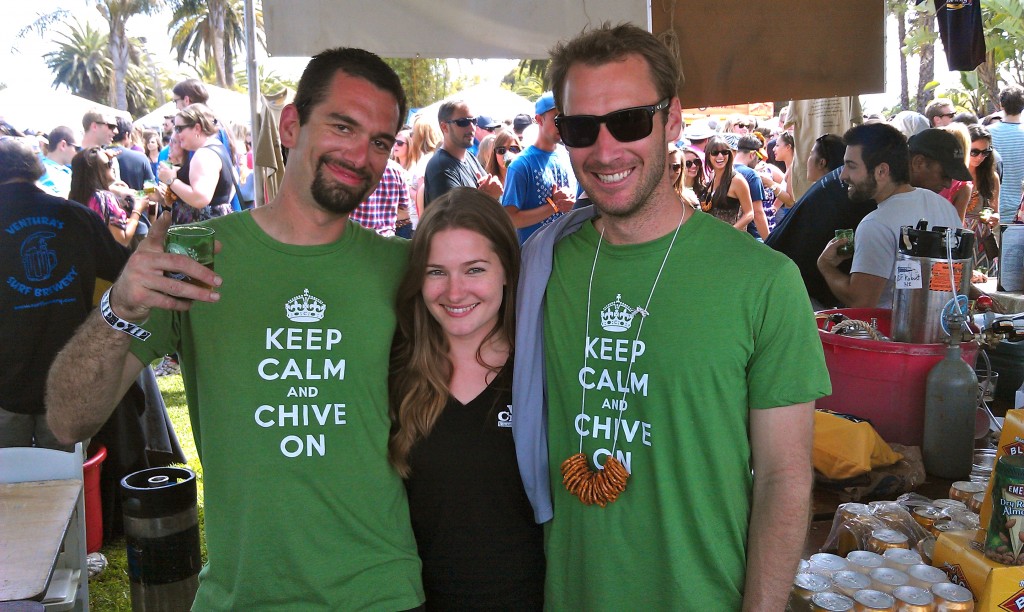 Dang, I really need one of these shirts. That and a BFM…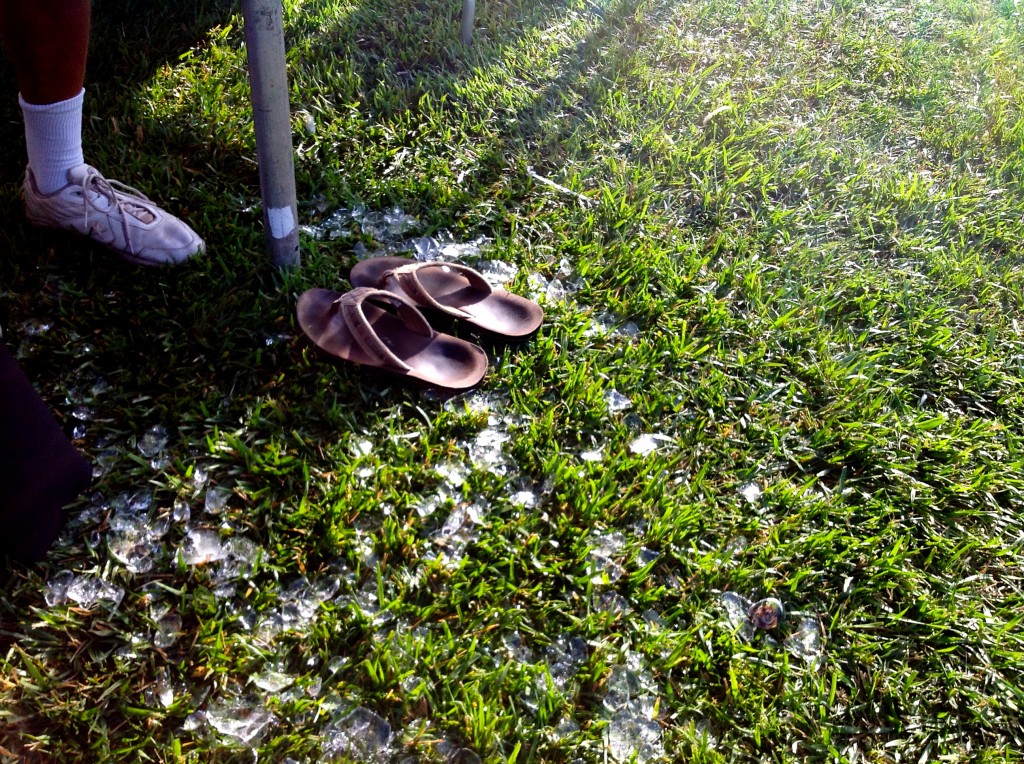 There was a mad rush for beer when the last half hour was announced. Out of the corner of my eye, I saw one guy sprint across the little park, stop to take his flip flops off, leave them perfectly placed and punch some guy in the face for looking at his girlfriend wrong. Lovely.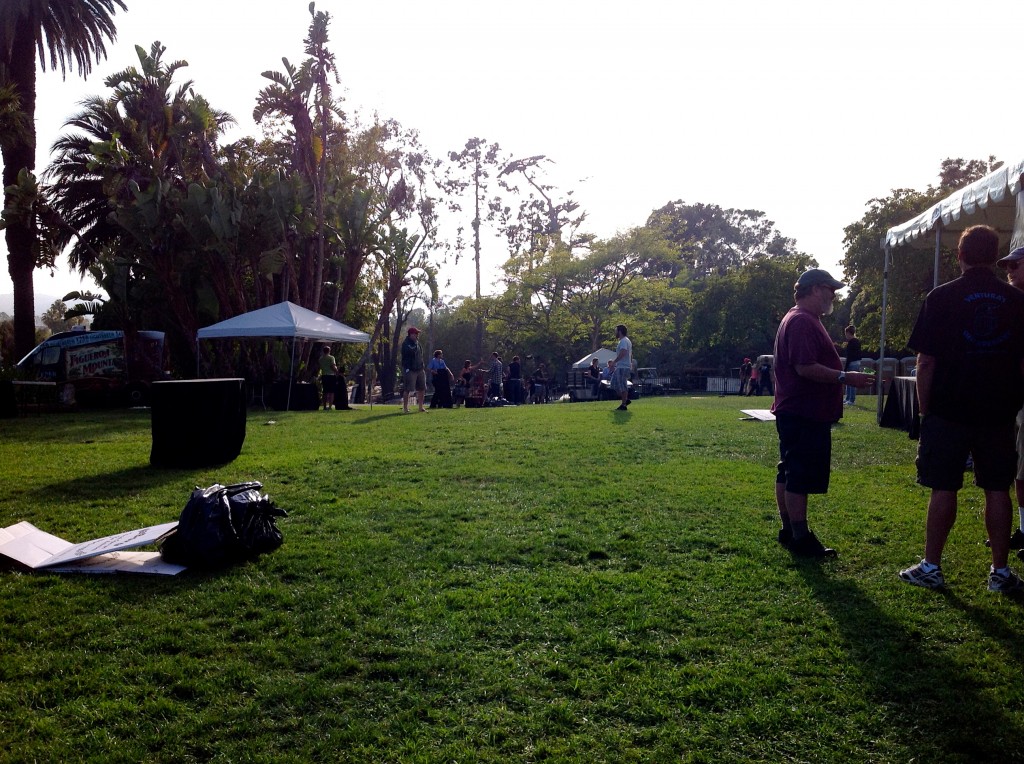 After everyone stopped pouring beer and the attendees stopped trying to bribe us to pour them "just one last taster", the park emptied out very quickly.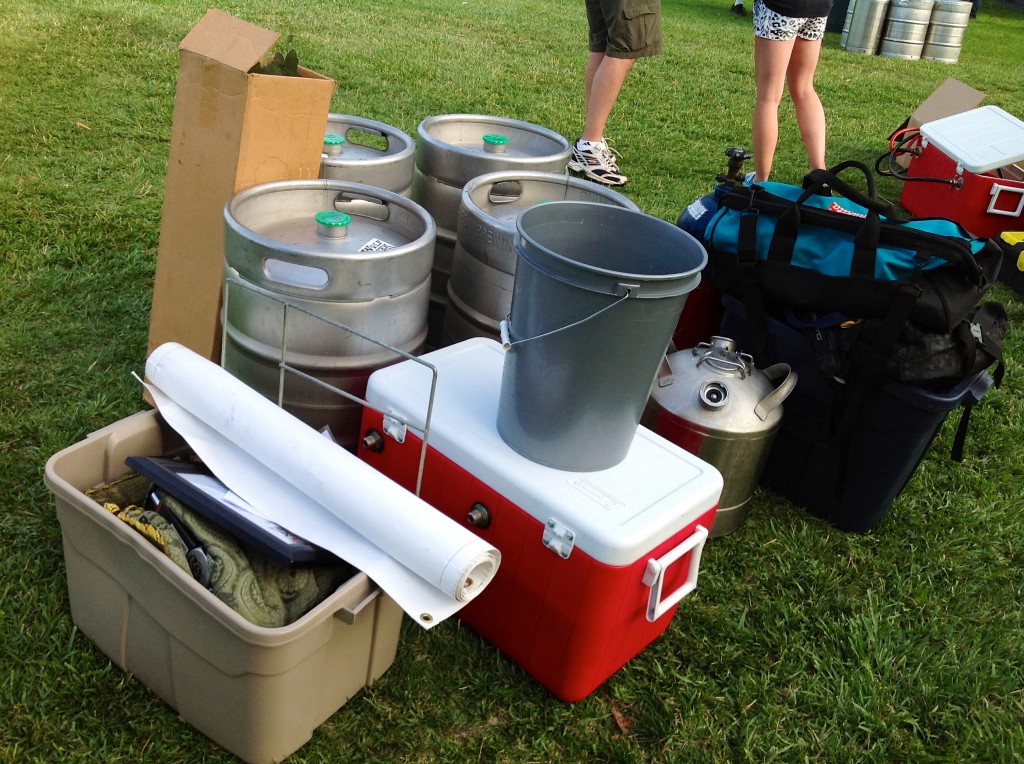 We packed up our fancy setup and waited for the carts to come and shuttle us back down to the parking lot.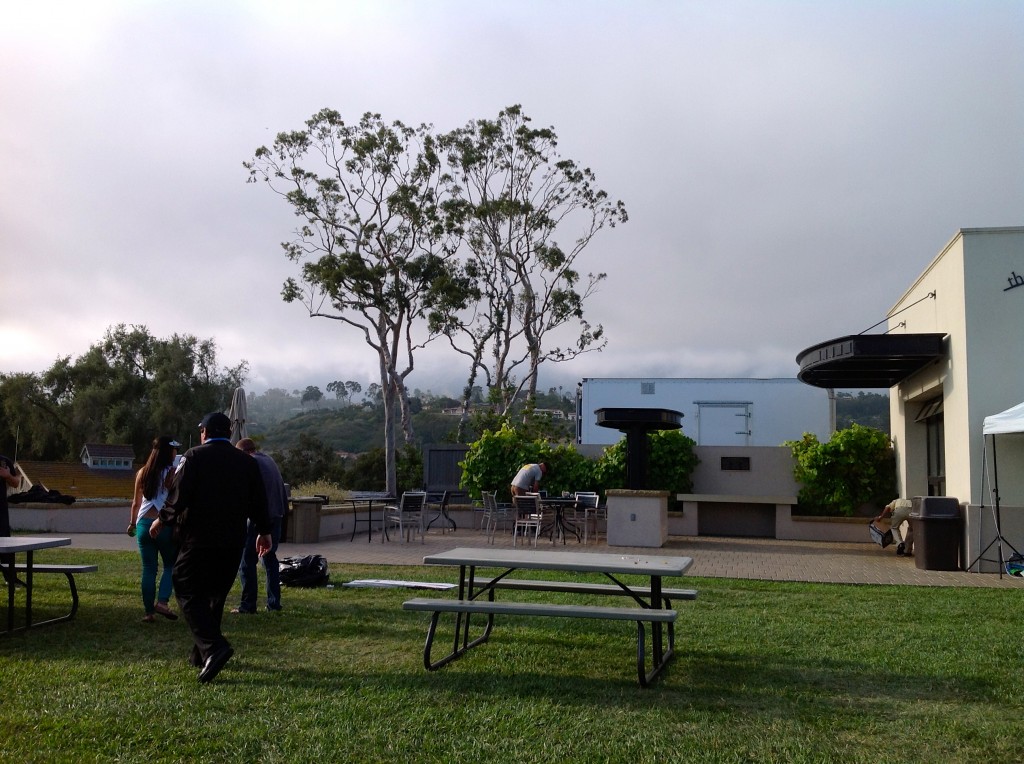 Enjoying the peace after the crazy day.

Definitely not the worst view to be stuck with.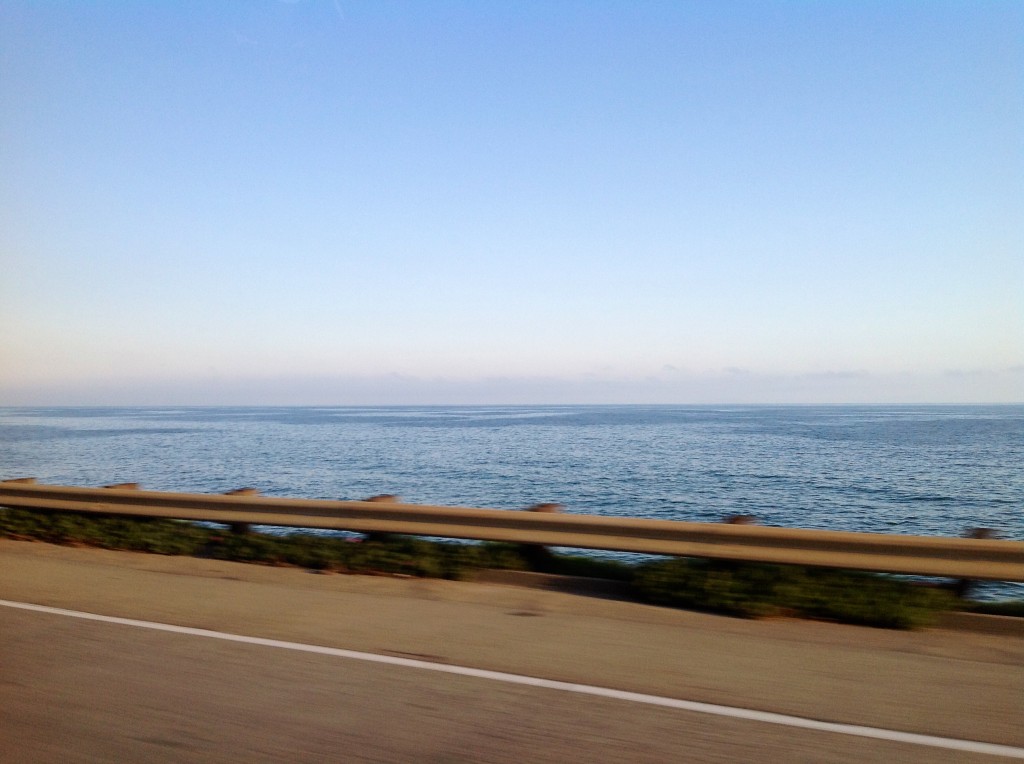 We drove back to Valencia, enjoying the ocean views while we had them, and wrapped up the thirteen hour day with a brew at Dargan's Irish Pub in Ventura.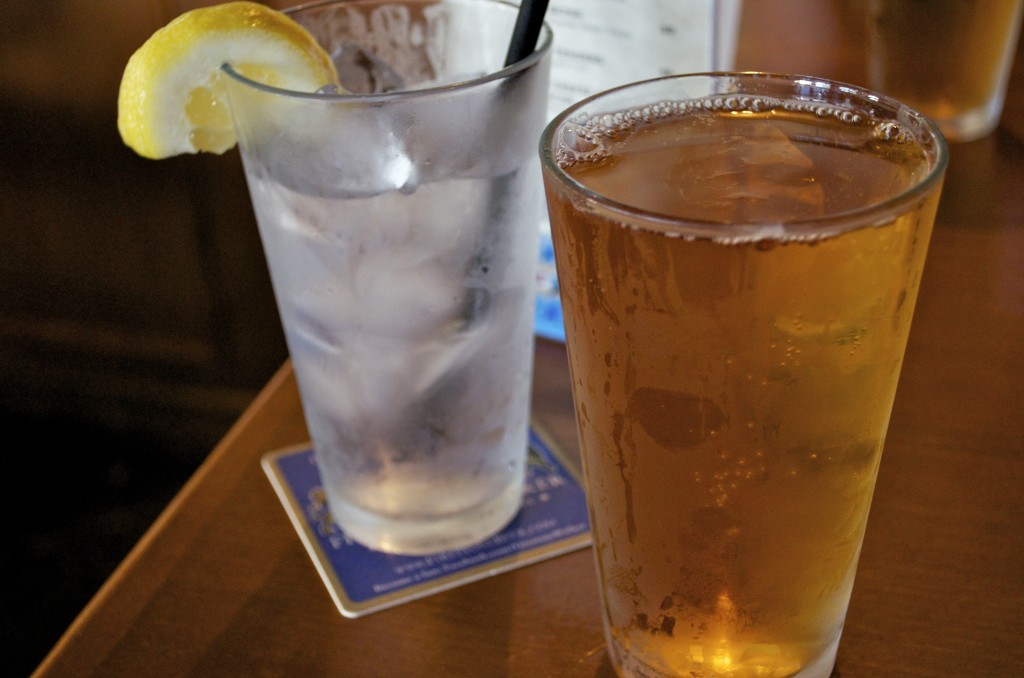 We work so very hard…