Last night was a night filled with lots of beery happenings. I was invited to be a member of Golden Road's new pub, Chloe's, and greedily accepted the opportunity to get a sneak peak. Brace yourselves – I didn't take pictures. I actually just went there, hung out with awesome craft beer geeks and spent all my focus on enjoying myself and talking with incredible people. Don't fret, though. I'll be going back very soon and doing a full write-up.
I forced an EBC rep to join me, drove through the madness of LA traffic and ended up being over half an hour early. Not wanting to appear too eager, we realized that Eagle Rock Brewery was only 5 kilometers from Golden Road. YES.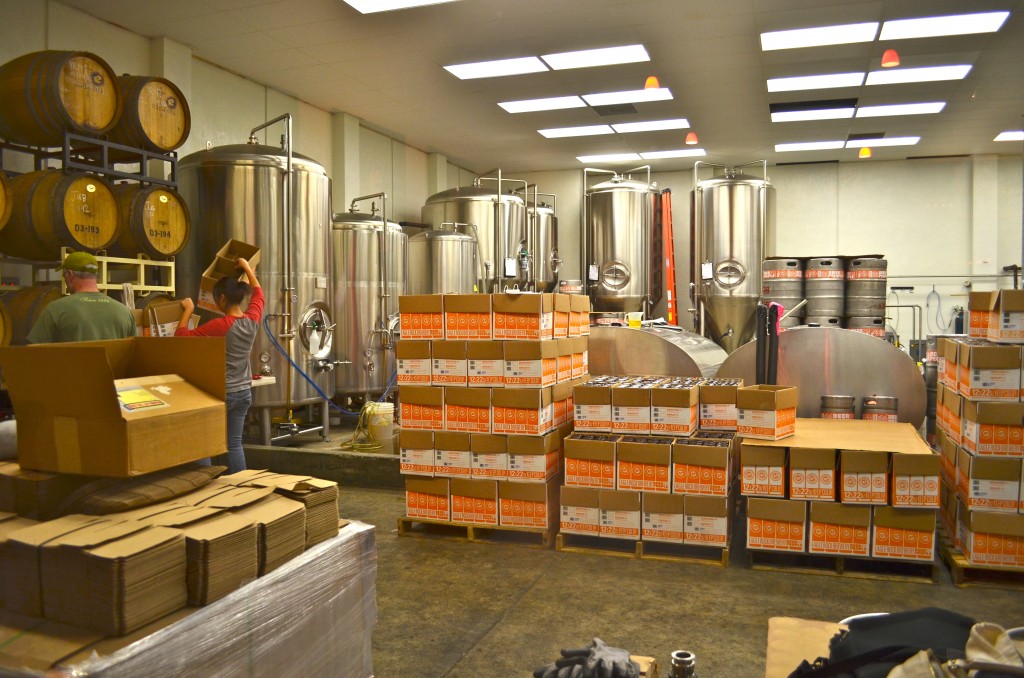 Owners Ting and Jeremy were busy labeling bottles and stacking boxes full of precious soon-to-be-filled-with-liquid-gold glass, so we grabbed beers and stood gazing in rapture at the shiny tanks.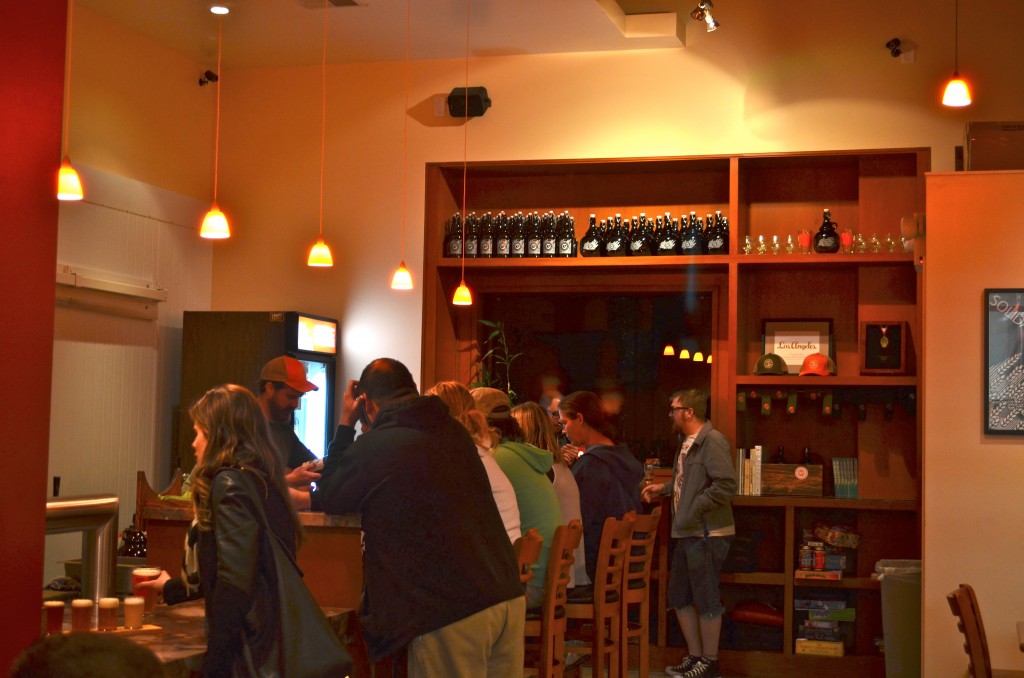 I peeled my eyes from the brewery to take a quick glance at the warm and cozy tasting room. Again –  a full write up on this will be coming soon!

Ultimately my eyes were magnetized back to the brewery. I enjoyed a Tarte Noir as we killed time before the event.
Event happened. It was awesome. Imagine hundreds of craft beer geeks in a cozy little pub where free beer samples and appetizers are passed around. Barrel-aged porter and Berlinerweisse with simple syrup made an appearance, but not for very long. I spent the majority of the evening with blonde half of the Beer Chicks (Hallie Beaune), the "Guild Goddess" Acacia Coast of the Brewer's Association, the lovely Cyrena Nouzille of Ladyface Alehouse as well as the team from Eagle Rock Brewery, Kip Barnes and John Rockwell from LA Aleworks, blogger Jeff Prosser of Beer Guy LA, Hal Mooney of LA Beer Hop beer tours and dozens of other wonderful folks. Staring over the balcony and recognizing or knowing almost every person there from a blog, brewery or previous beer events was mind-boggling. Epic evening.
After said awesome event I dragged Commander Matt over to Glendale Tap to sample their wares.

I was lucky enough to find this place before it's official opening when I was doing a beer order. I've been dying to go back since. Glendale Tap is a craft beer bar with over fifty taps, founded by Steve Skorupa who also owns Timmy Nolan's Tavern in Toluca Lake. He returned from the same party at Chloe's right as we arrived.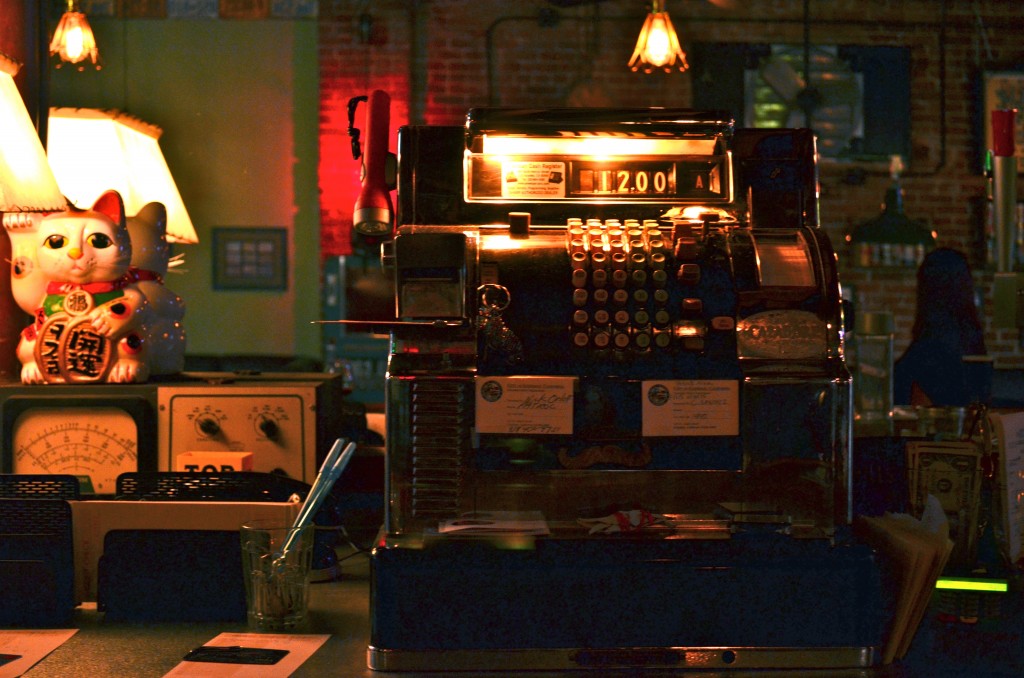 The place is covered with vintage – vintage register, vintage beer signs and vintage beer cans.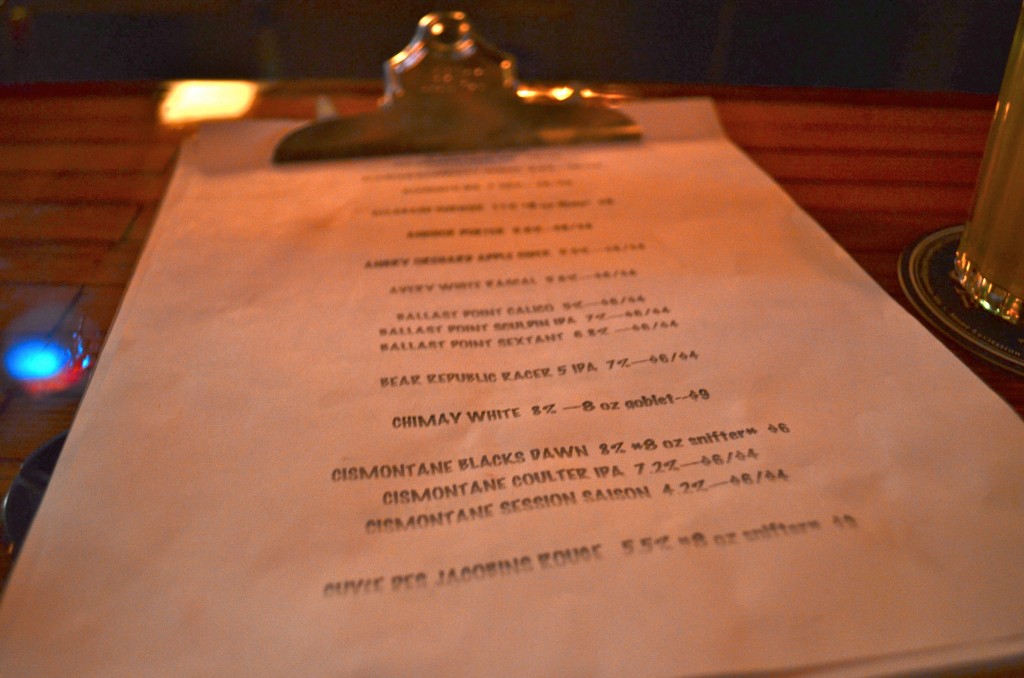 They had quite a menu.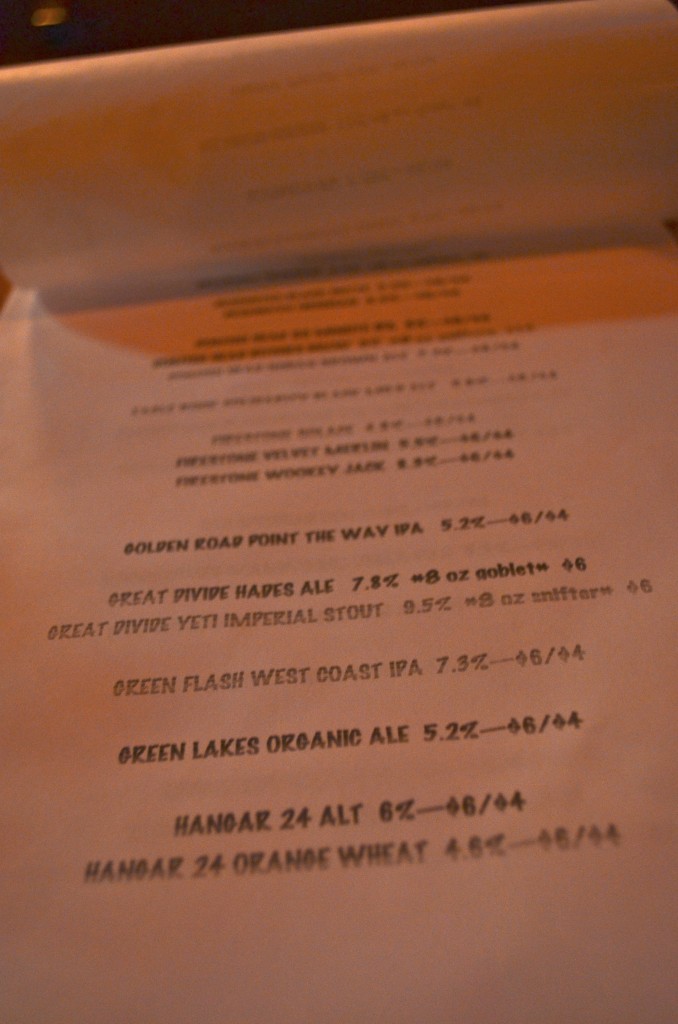 Quite a selection…. Yep, it keeps going…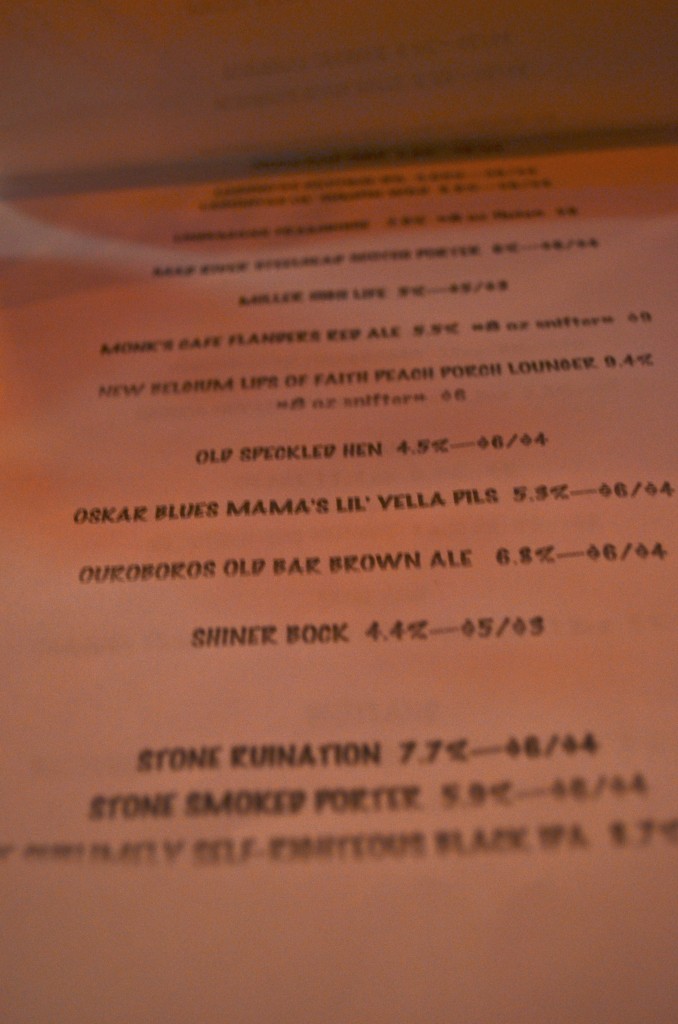 There's one more page after that, but I'll save the surprise for when you get the chance to go.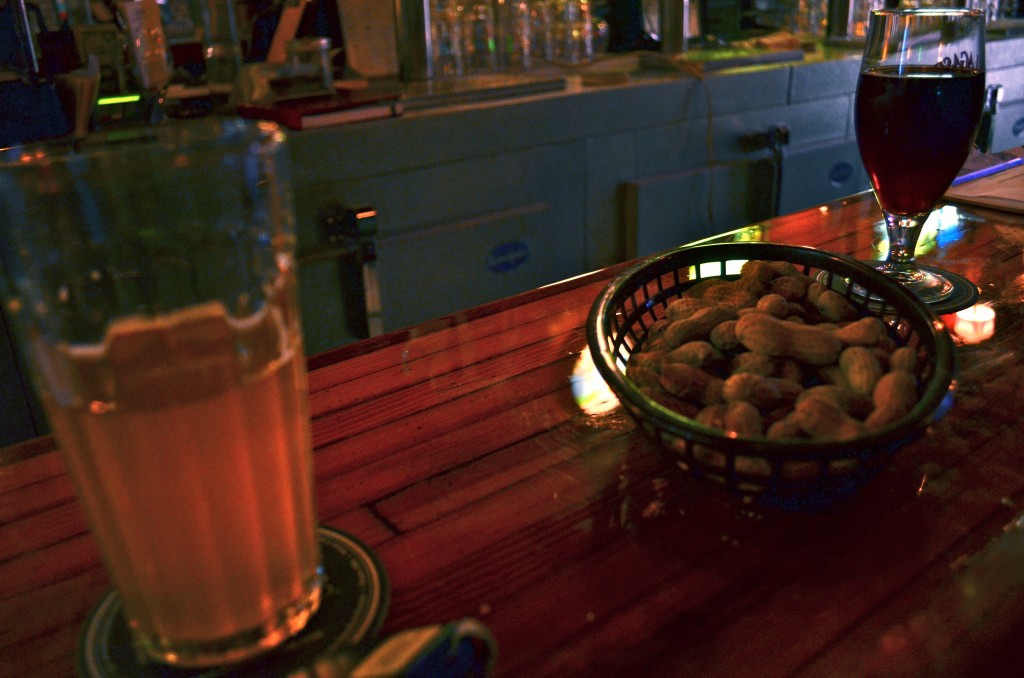 I went for the Cismontane Session Saison and a healthy helping of peanuts. Matt got the Monk's Cafe Flemish Sour Ale.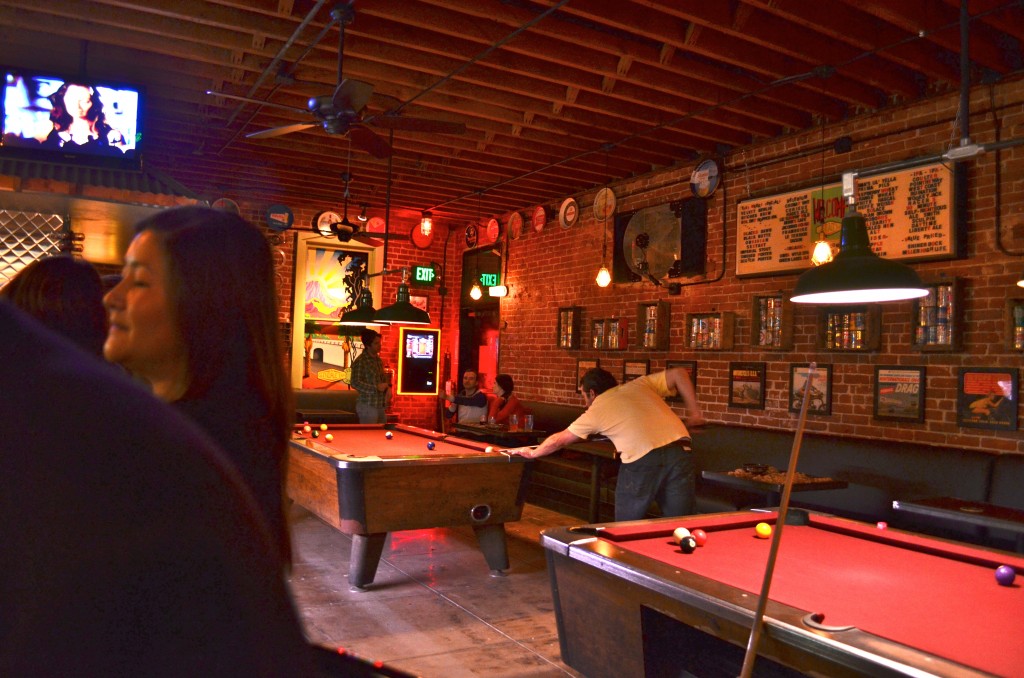 Free billiards! I will most definitely put those to use next time.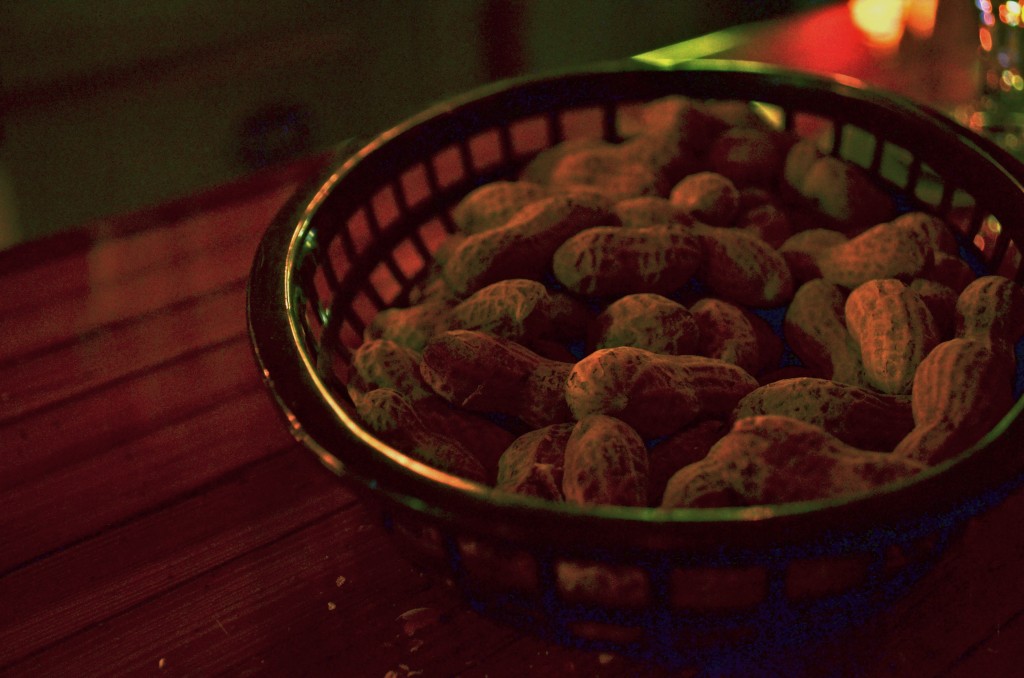 We grabbed a handful of peanuts to tide us over before we hit the Taco Bell drive-thru and headed home. Keeping it classy.

Oh yeah, then this happened. Firestone XVI Anniversary!!! If it's even a quarter of how delicious the Firestone XV was, I'll be a happy girl.
Not a bad way to end the week!