This post is part of a new series I'm doing called "Breaking the Chain". Check out previous broken chains like White Elephant and Rúla Búla.
There is absolutely nothing going on in my life since I've gotten back from Tucson. I LOVE it this way! I can finally catch up with my life, my sleep, and my EATS! My latest "break in the chain" is Parkview Cafe: a teeny tiny cafe located in the teeny tiny town of Newbury Park, California. I found this place while driving around in a glazed-over oblivion, desperate for some caffeine and brunch.

It seems very unassuming at first: located in a tiny strip mall next to a gym and a *gasp* TRADER JOE'S! (Already a bonus in my book!)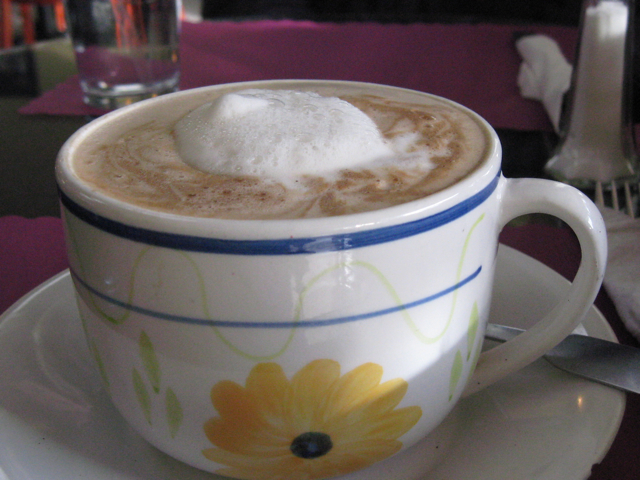 I ordered a soy chai. It came in a CERAMIC MUG!!! I haven't gotten a chai/coffee/morning beverage in a ceramic mug since… I can't remember when! It made me feel like I was sitting on the cozy sofa of a local coffee shop. Oh wait, I was! Let's take a closer look…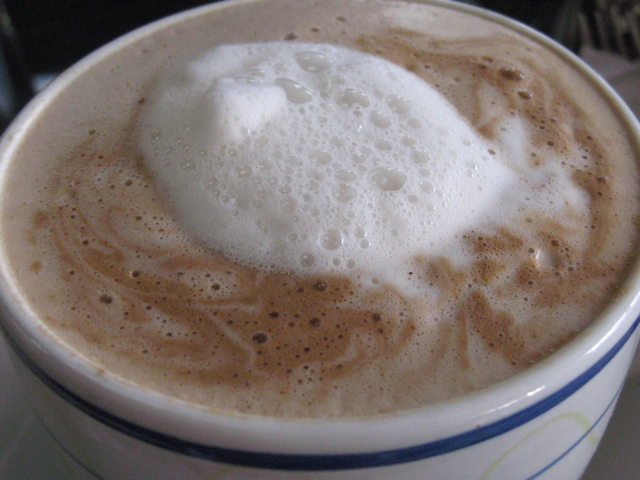 SO PRETTY! Possibly the most delicious chai I've ever had. I wholeheartedly believe that ambiance truly adds to the enjoyment of food and beverages. Too bad I forgot to take pictures of the ambiance… The food was just THAT good!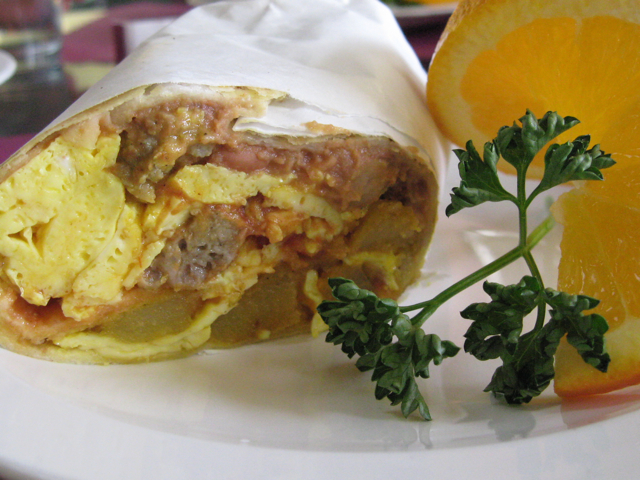 I ordered the breakfast burrito. Simple, right? WRONG! This is, without a doubt, the BEST breakfast burrito I've ever had! I'm not sure what the owner, Abe, does to make this so amazing. Raw tortillas? Magic spices? The breath of angels? Whatever it is, I will NEVER be able to order a breakfast burrito from another restaurant without being disappointed. The intense combination of savory egg, rich sausage, saffron-scented potatoes, spicy and sweet salsa, plus whatever heavenly secrets they add make this worth the excursion. I can't express it any more – this breakfast burrito tops any breakfast burrito you will EVER CONSUME! Disagree? Try it, then call me for a debate.
There are no other pictures. The homemade chai in a ceramic cup and the magic breakfast burrito top any other brunch I've eaten, and I have tried a LOT! This is one place you'll be happy you went out of your way to try!
Tell Abe that Becki sent you. I would be proud to become a regular here!