Wolf Creek Unplugged: Transferring. It's just about as exciting as it sounds, PLUS I get free delicious foods.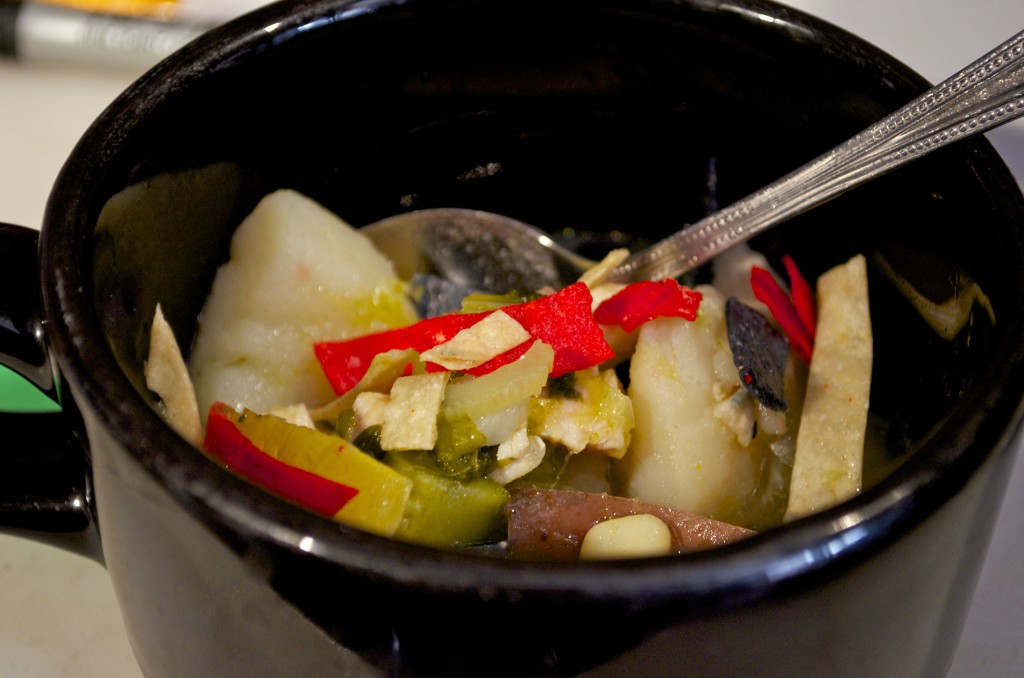 Breakfast soup! Every morning, I randomly walk by the kitchen door, hoping they've finished making the soup of the day. Around 10am this morning, the Mexican Chicken Soup was done. Yay breakfast!!!

Rick and I had to keg off all of the Surfin' Monks in order to empty the serving tank so we could transfer Mountain Hawk Red over.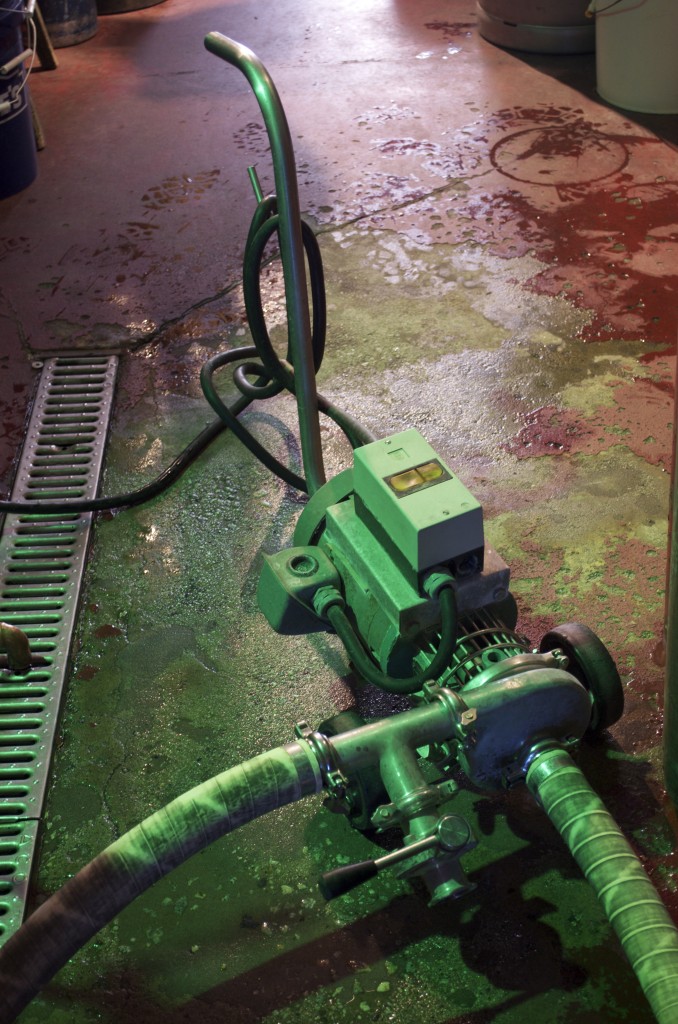 A little pump action… Many a tri-clamp is used. Many a hot water burn is inflicted.

The serving tank was cleaned with caustic, phosphoric, and then a final rinse of 185+ degree water…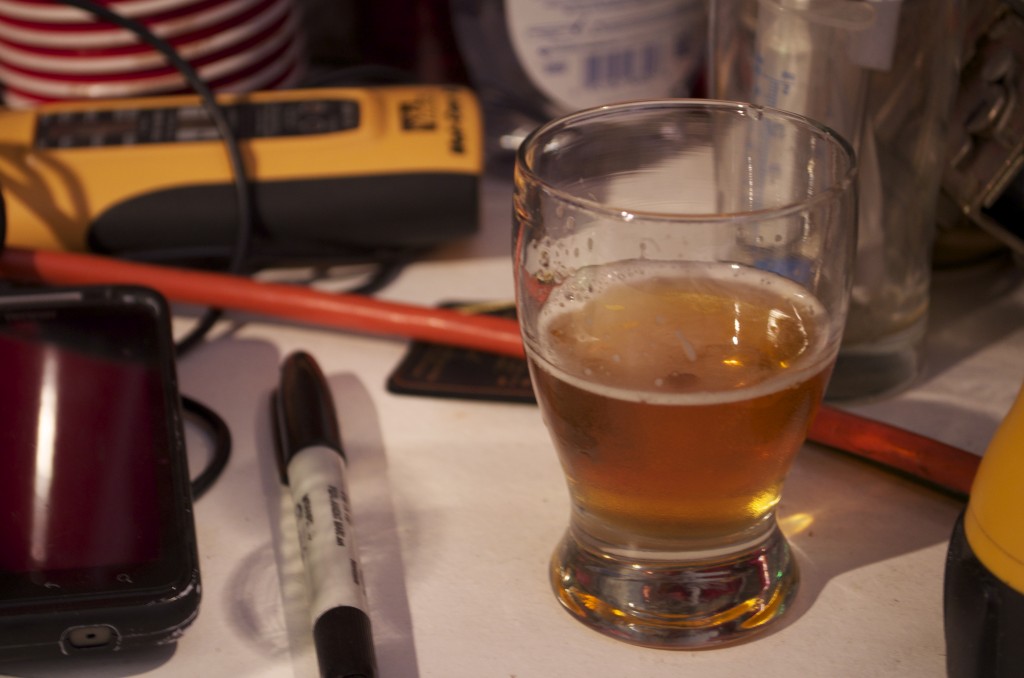 Partway through, I was called to the bar to make sure that the Surfin' Monks we'd just kegged wasn't "off" in any way. It wasn't, plus I got a full taster of beer. Bummer. It's a tough job, but I'VE got to do it.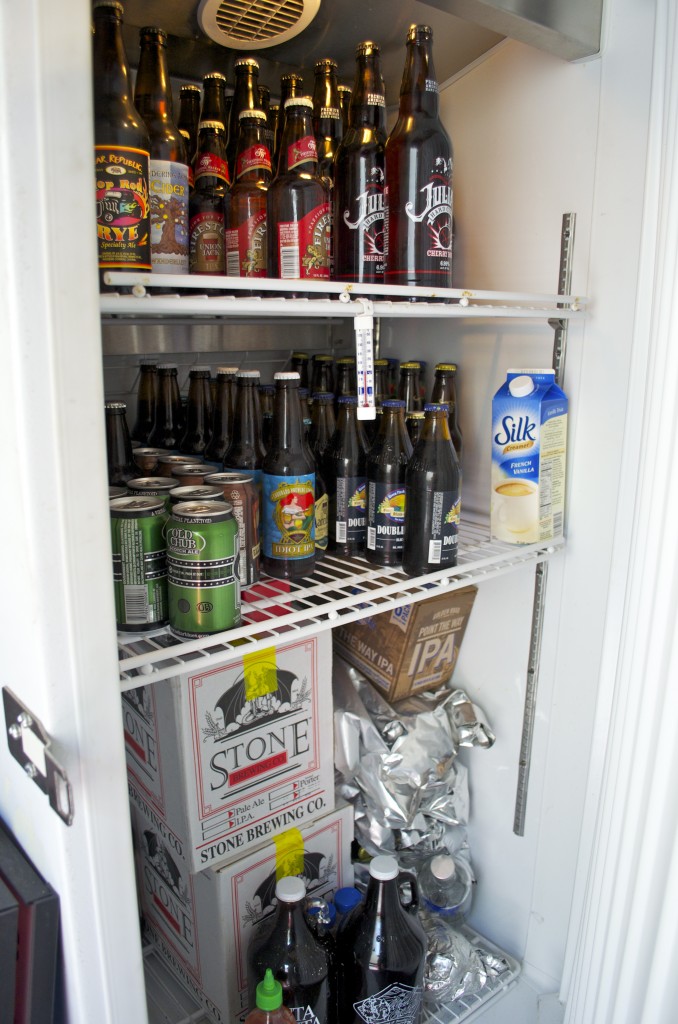 Since we need twenty minutes for each wash, the bar fridge gets restocked while we wait. That Silk French Vanilla Creamer is mine – for every morning that I need an extra boost, this lovely carton awaits me to greet my taste buds and jolt me back into the present time. Those mornings that I need an extra boost? EVERY MORNING. No exceptions.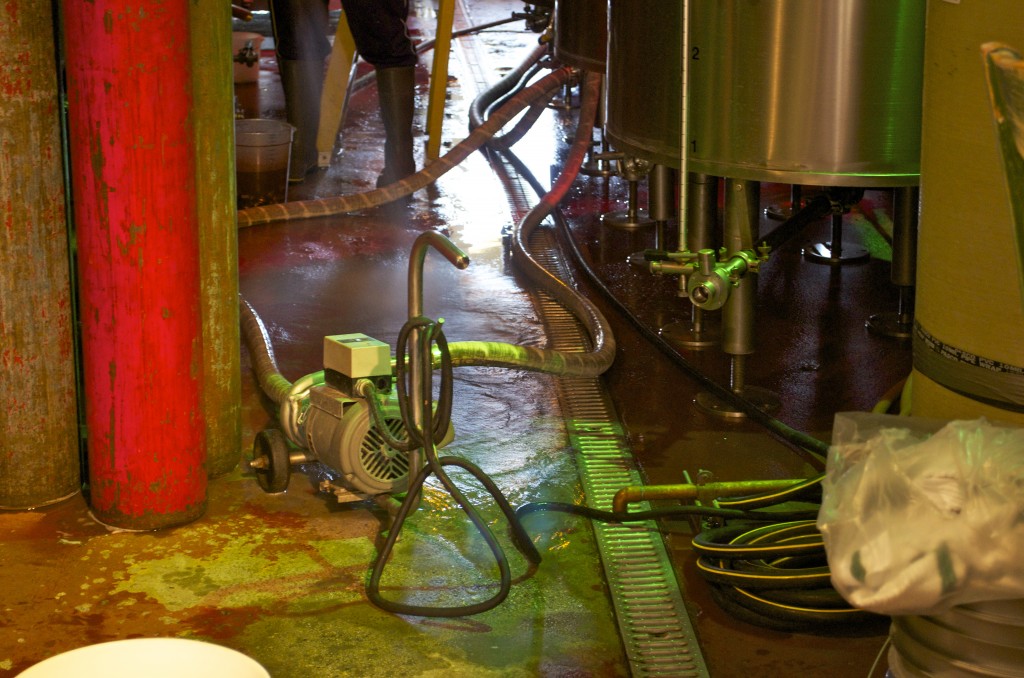 More pump action as the acids are flushed. Gas masks (aka brew towels) on!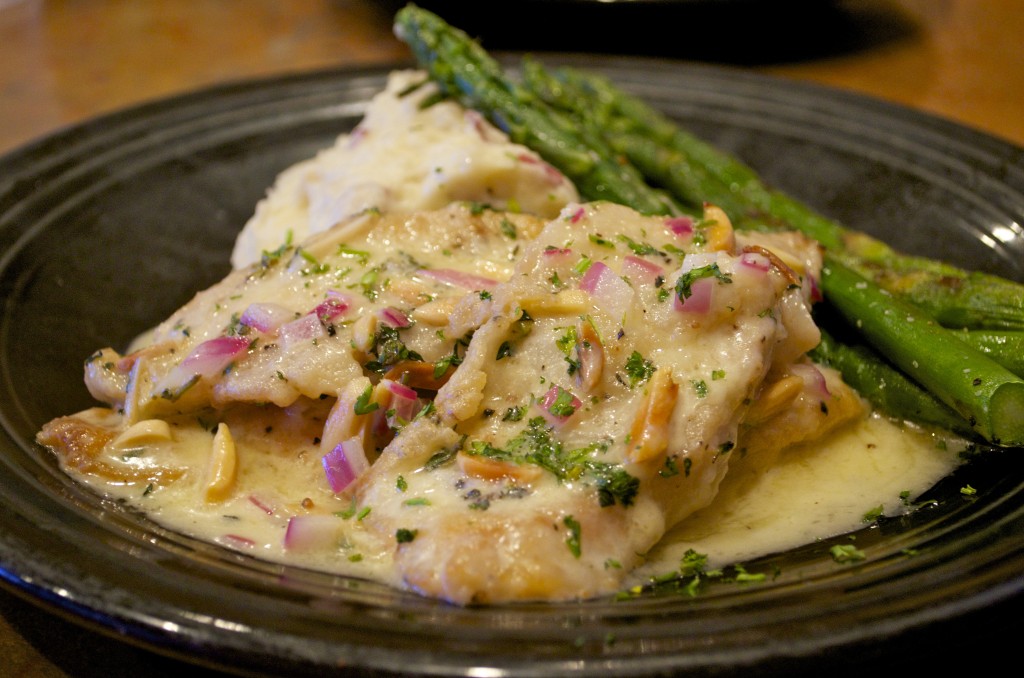 Lunch? Okey, I guess that's okey! Tilapia tossed in almond lemon butter, fresh shallots and garlic, with garlic mashed potatoes and grilled asparagus on the side.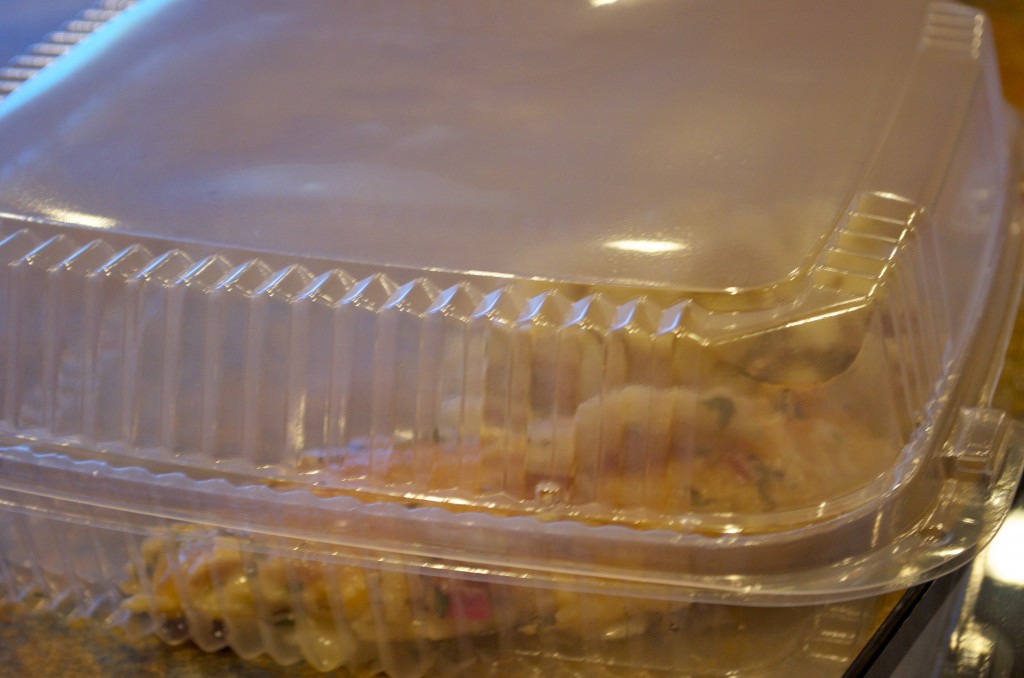 About half of what I'd just eaten, packed up and to-go. Every lunch I order holds me over through dinner! Two meals in one – awesome.
We finished transferring beer around 3pm. I headed out into the 90 degree day with raging winds, blasted the air conditioner and then collapsed onto the couch to finish editing pictures, crack open a beer and do a little Cicerone studying. Not the most exciting day in the world, but perfect in preparation for brew day tomorrey!