I really need to find a place at work to stash my camera. We spent today cleaning out kegs. Cleaning out kegs involves a lot of water. Camera + water does NOT equal happiness; of this I am certain.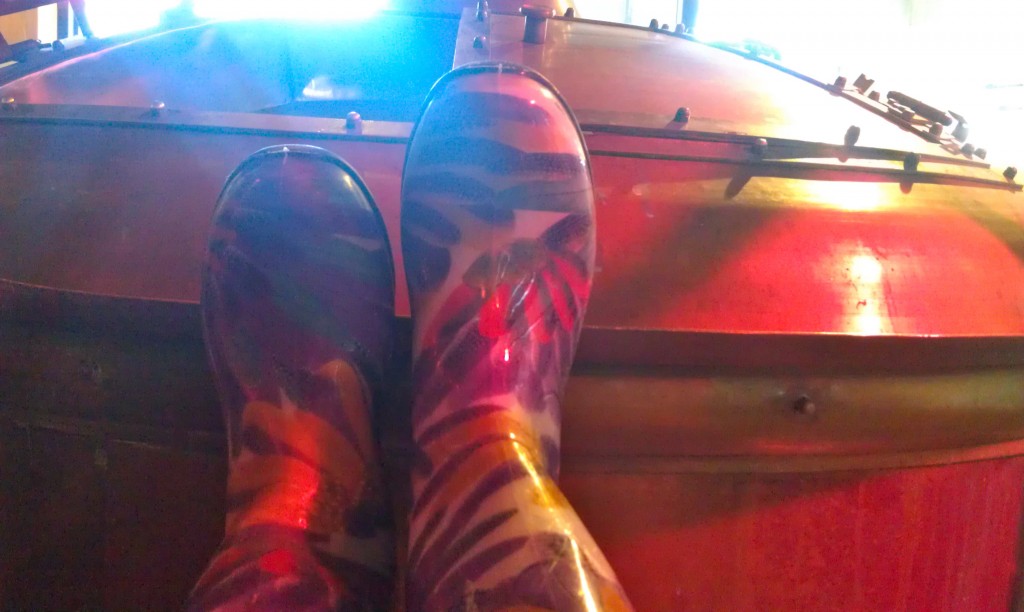 Hence all the phone camera shots. We had some time while the boil kettle heated up this morning, so I relaxed with my Tasting Beer book and studied a bit.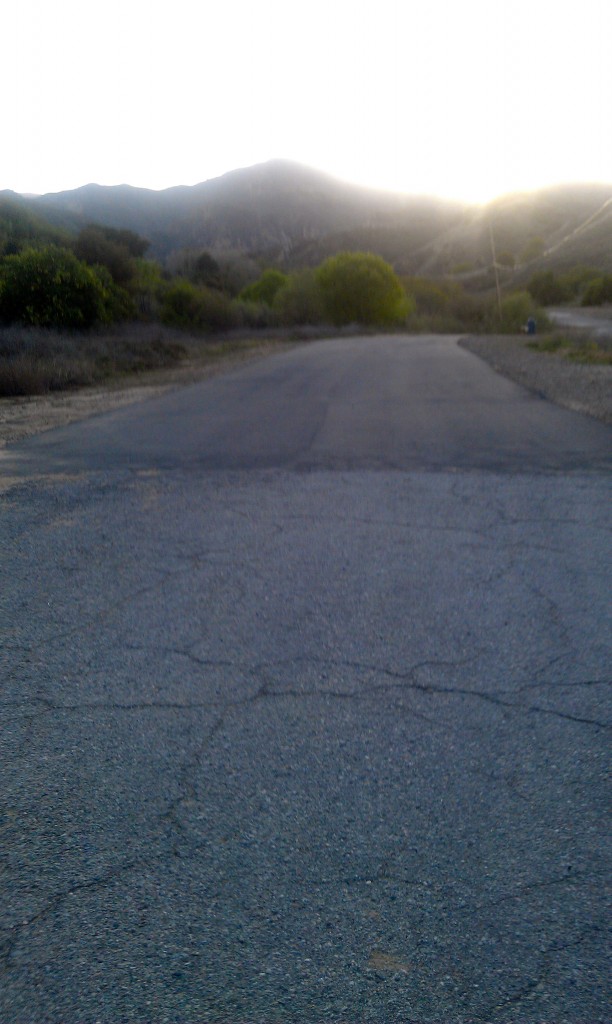 After lots of hot water, splashing hoses, squeegeeing and delicious citrus chipotle chicken, I headed home and took my newly tuned up bike for a spin around the national park. This may need to be a daily occurrence. Hiking is out for a little while since that keg dropped on my foot, effectively taking a piece out of my big toe, but biking doesn't hurt at all! Well, except for my screaming quads as I trek back up the hill on the way home.
Speaking of which:

I've fixed up my little room to match my personality. Hello, beautiful growlers! Just a small piece of my ridiculously out of control collection…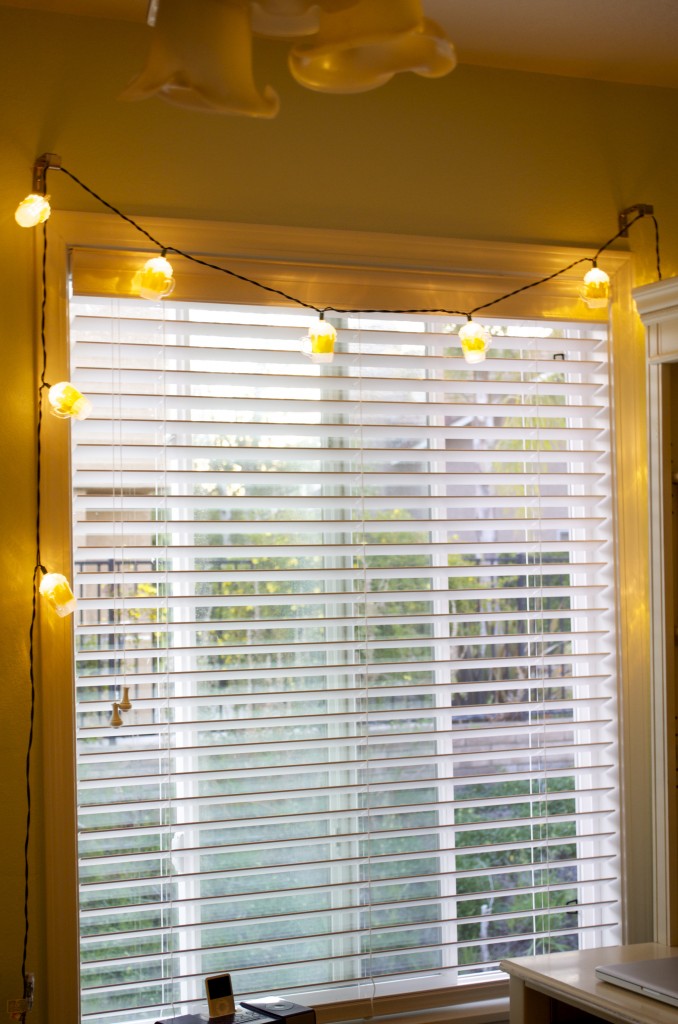 I also hung up these beautiful lights that my mumsie purchased for me a few months ago. Let's take a closer look, shall we?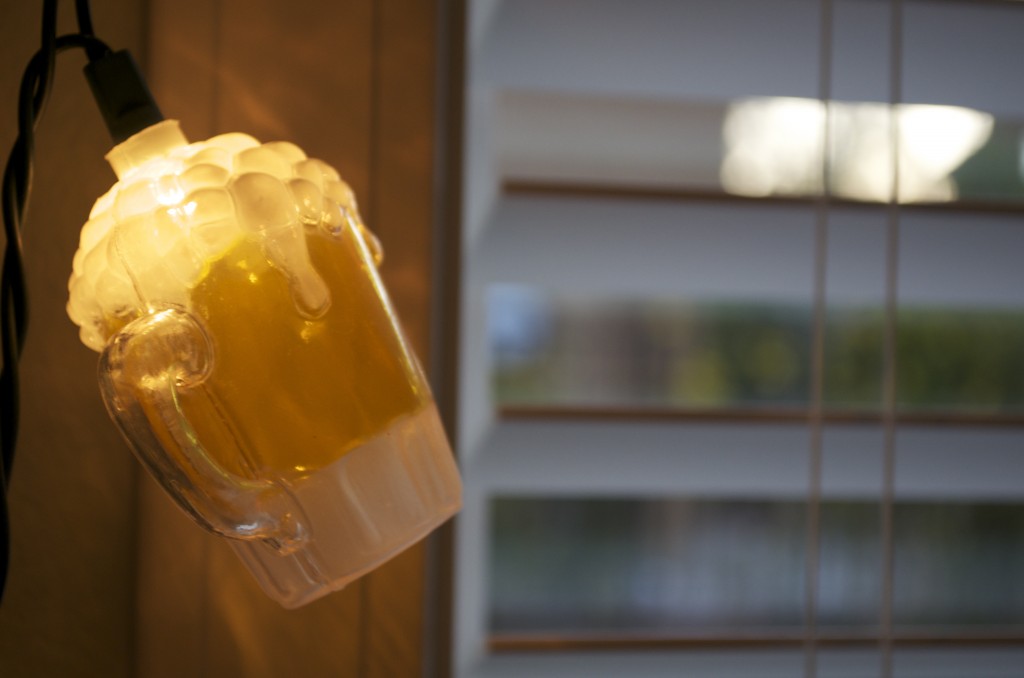 These may be the most beautiful lights I've ever seen. Imagine sitting in a cozy room, sipping a nut brown ale, gazing outside as the jasmine trees bloom in the sunset, the toasty aroma of the ale and the sweet floral scent wafting through the air.
Welcome to my life. If only I had that nut brown ale right now. I made myself thirsty.