Last weekend, Brie's aunt hosted a beautiful bridal shower for her in San Pedro.

The party was on a gorgeous yacht in the middle of the harbor.

As soon as I stepped foot on the gangway, a hibiscus tea-infused drink found its way into my hand. Bride-sized on top, mine on the bottom. These were very easy drinkers… Magically, my glass was never empty thanks to the amazing Teresa Cusick who coordinated the daytime soiree.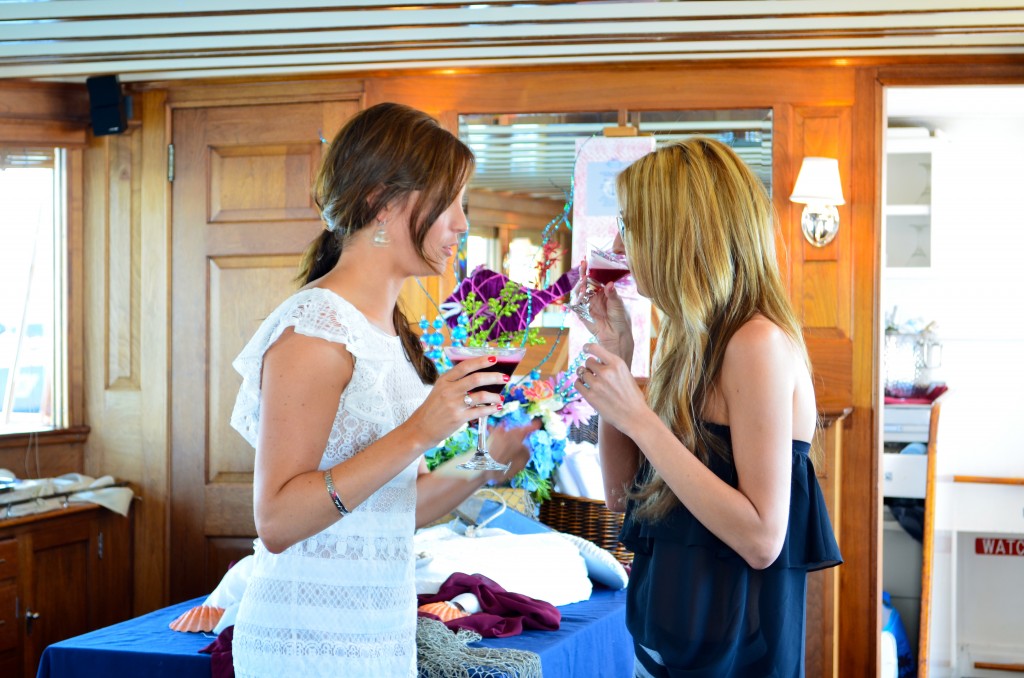 Brie looked even more stunning than usual in her laced dress and a happy halo emanating from her radiant smile.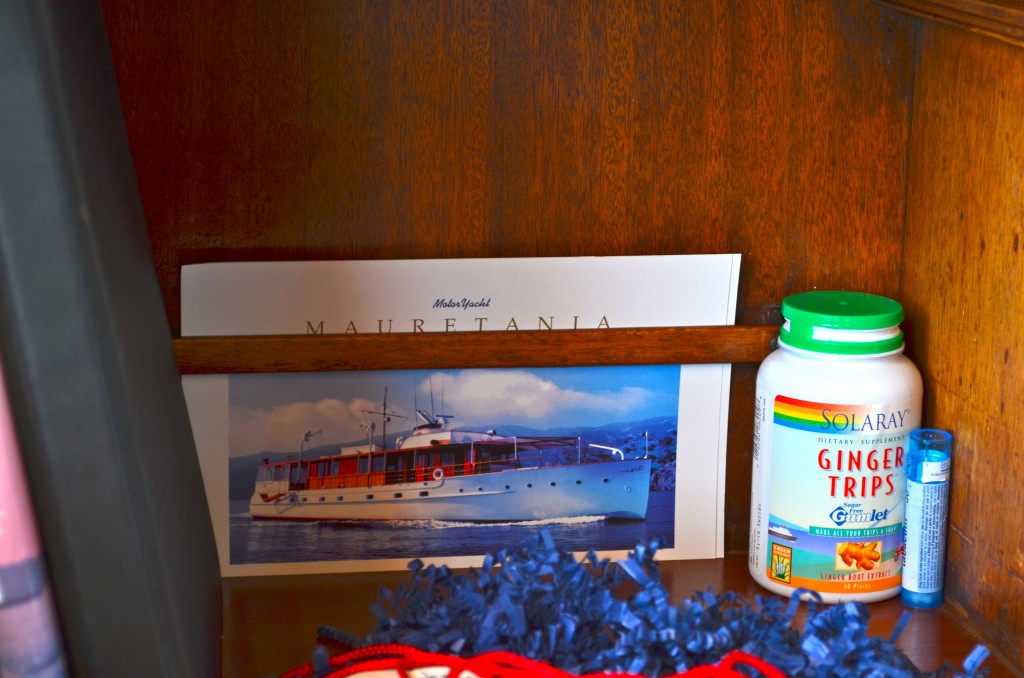 The Mauretania came fully stocked, prepared for any unfortunate soul who had the bad luck to get a little seasick on the gentle swells in the harbor.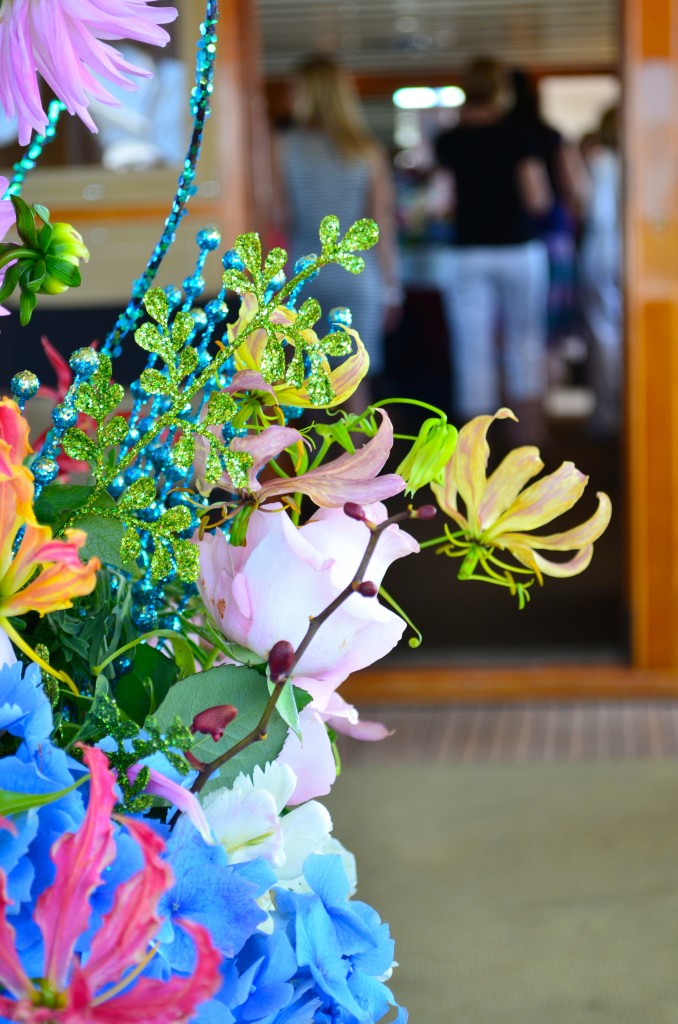 We left the dock and tooled around for a good four hours with bottomless drinks, beautiful views, ocean air and warm weather.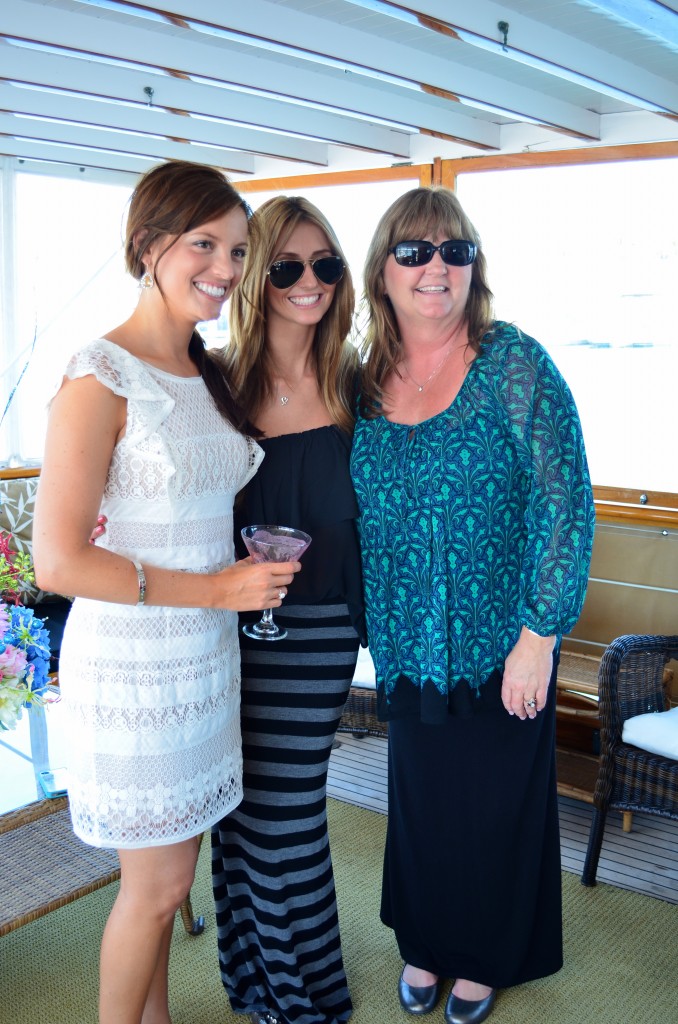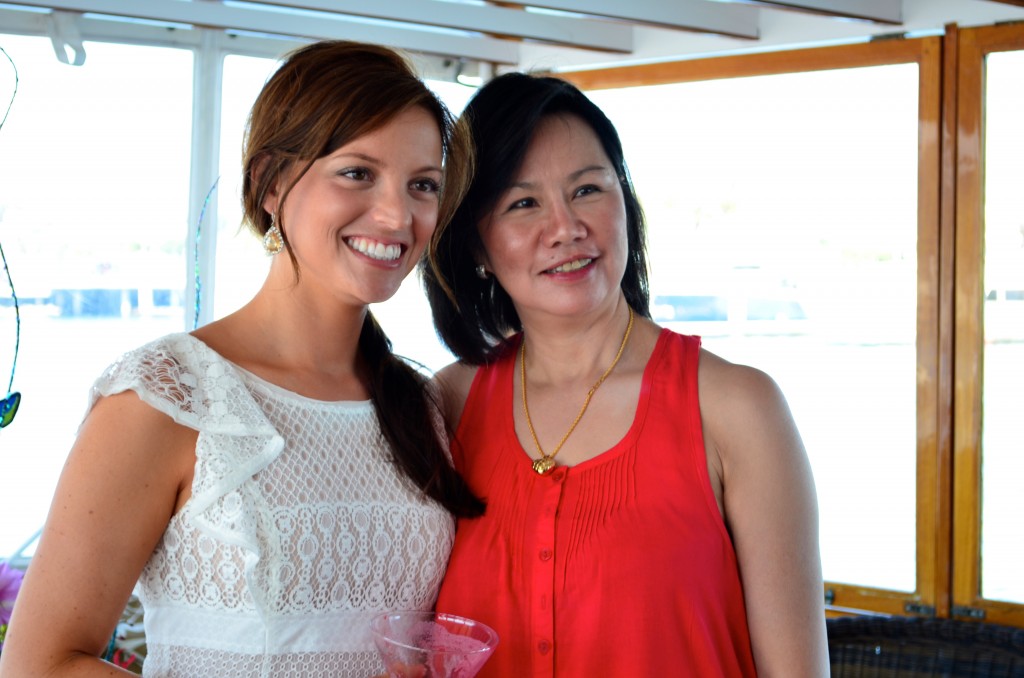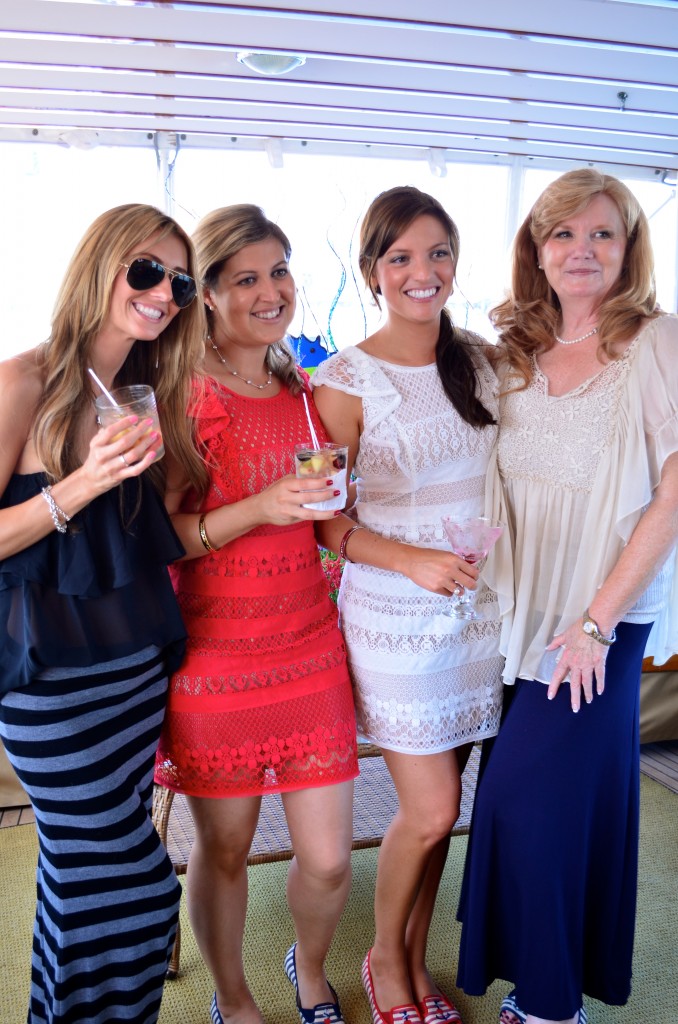 The bridesmaids, Brie and her wonderful aunt who threw this beautiful shindig. Thank you again, AP!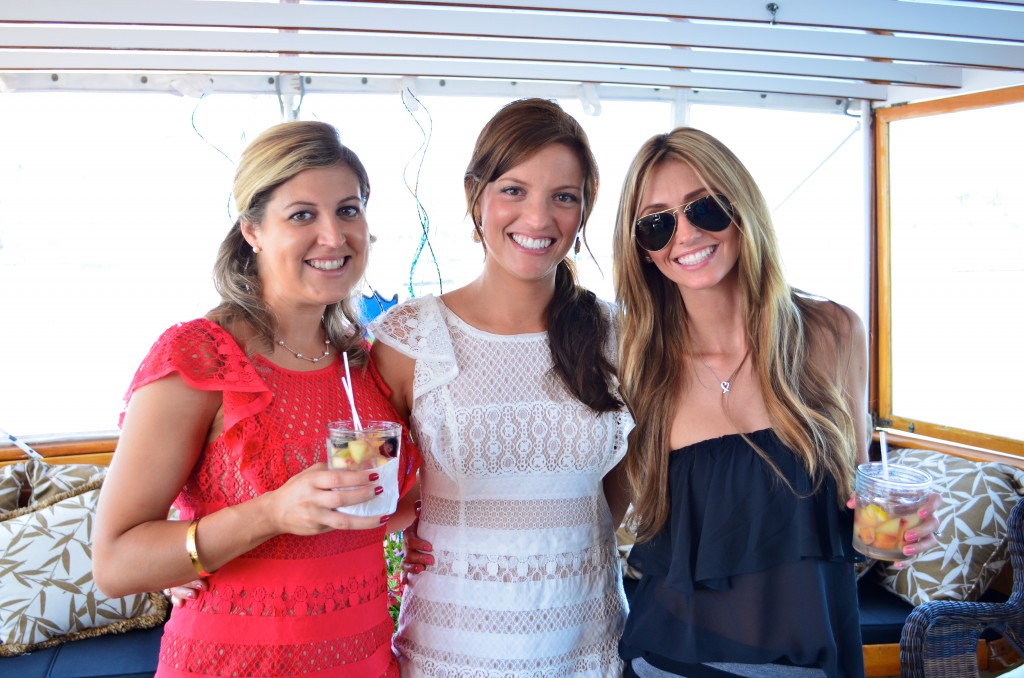 Ridiculously beautiful girlies.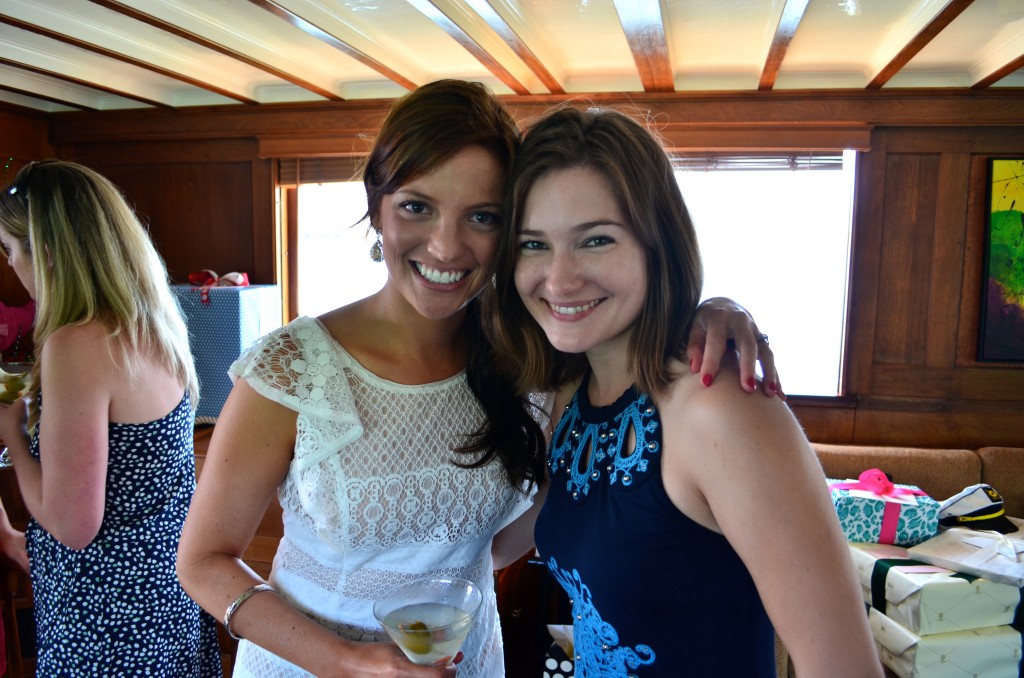 I wore a dress. Only for you, Brie. That's how much I love you.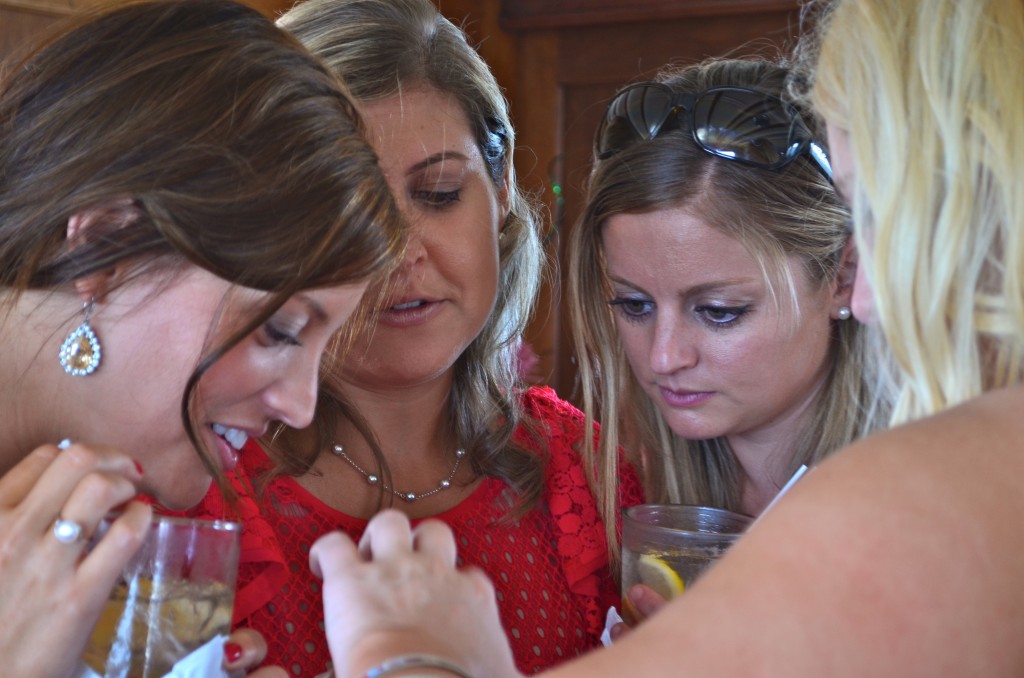 Possibly my favorite series from the day: Looking at puppies on iPhone.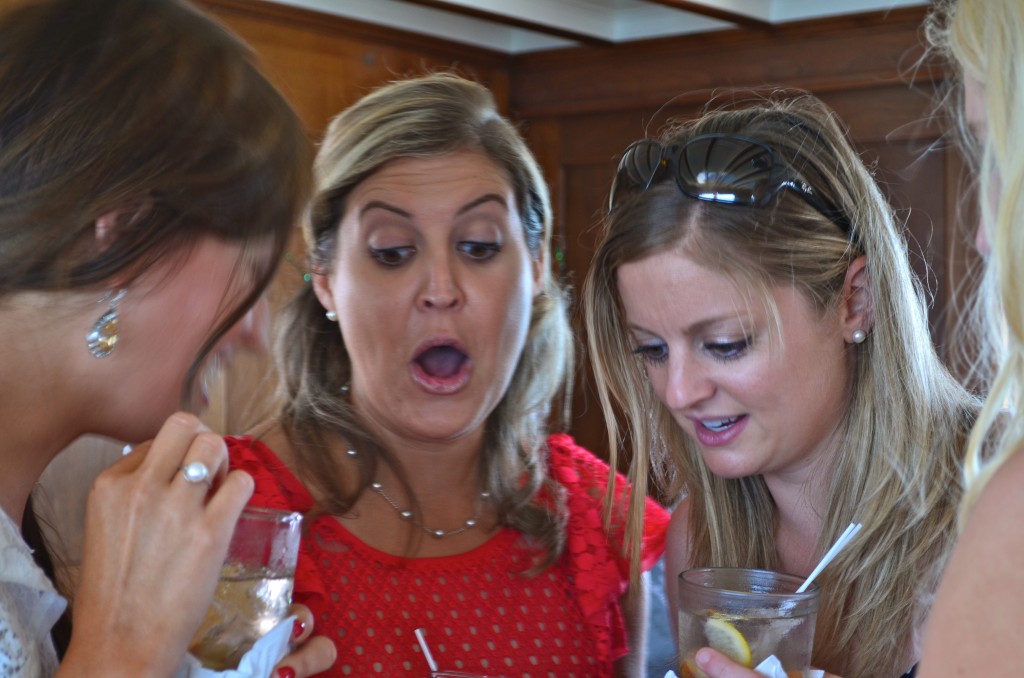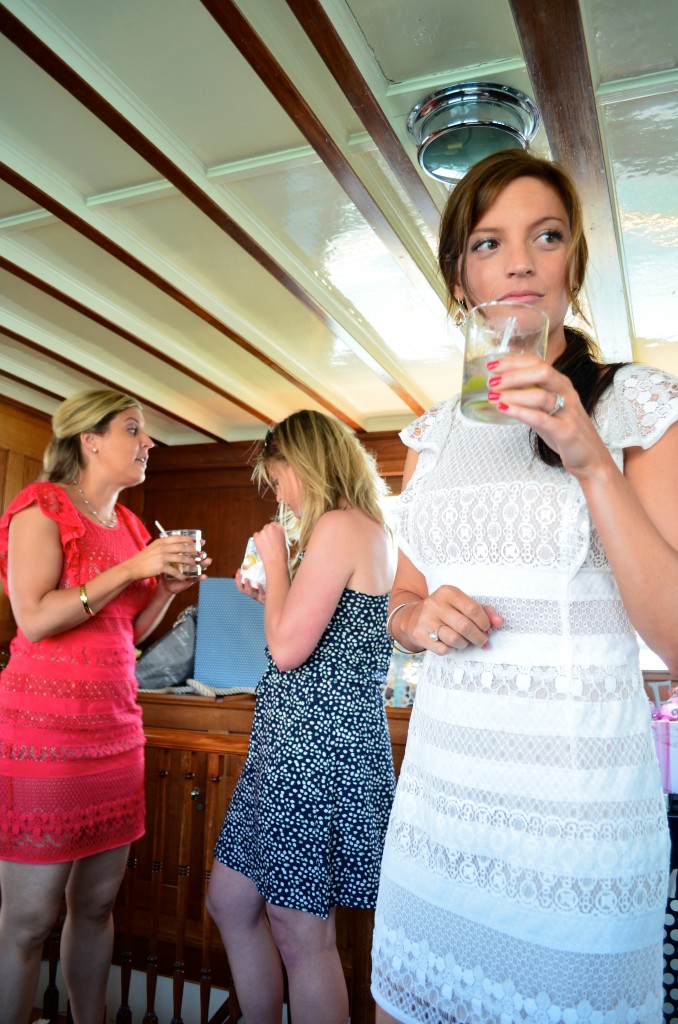 Brie did an excellent job of putting up with me while I demanded that she pretend to be casual and sober. Good sport.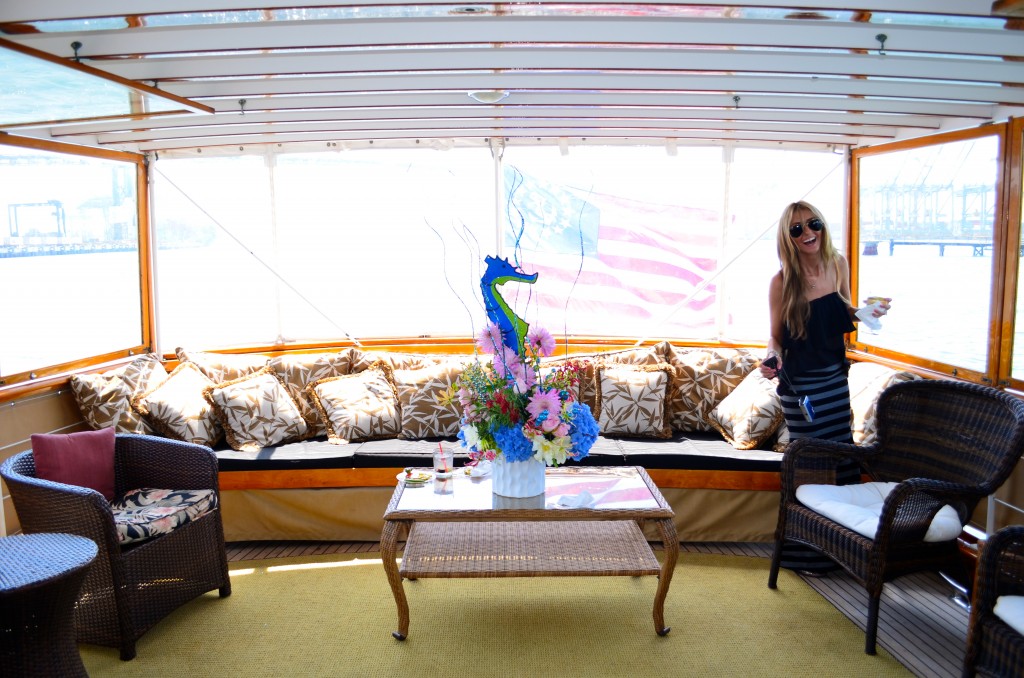 Soon-to-be mother-in-law, Kathy, matching the radiance of her soon-to-be daughter-in-law!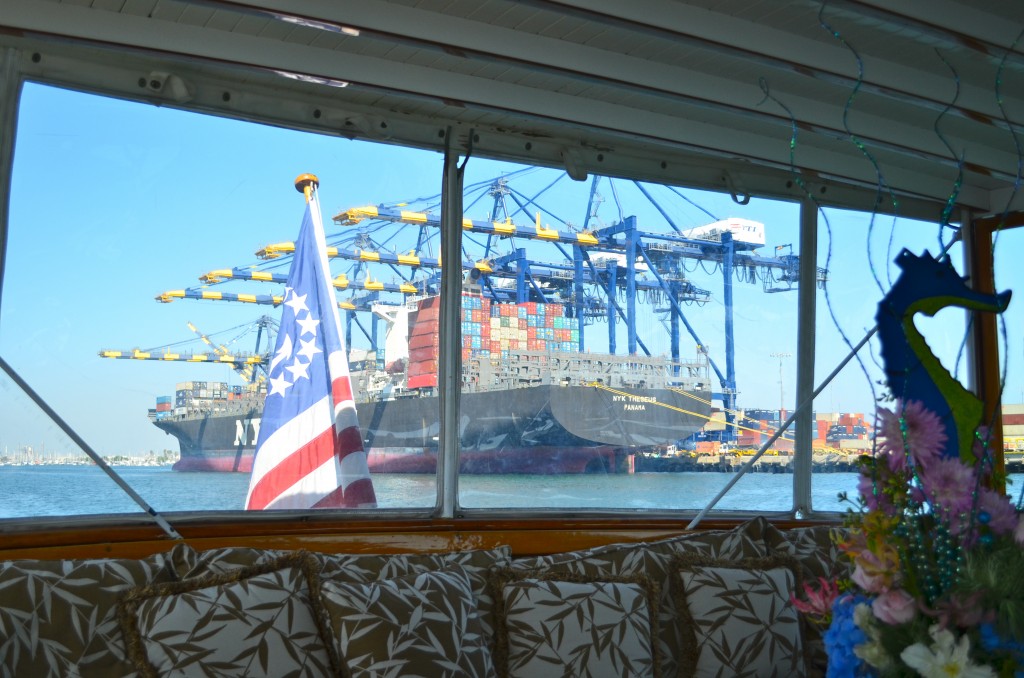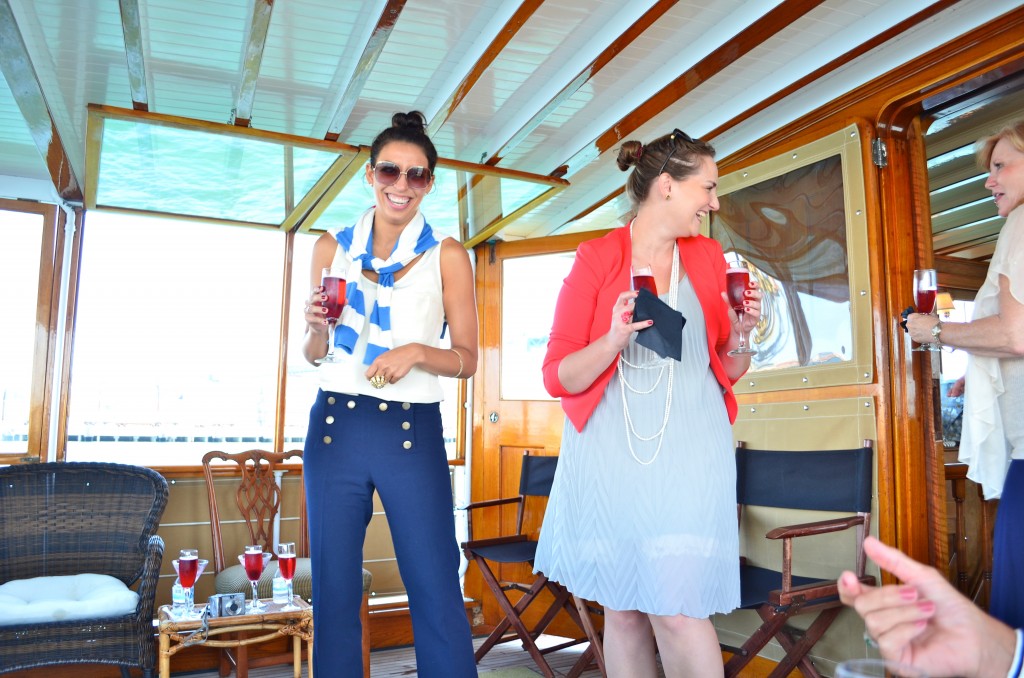 Missy went all out on the nautical theme. I'll admit, I was impressed with her dedication.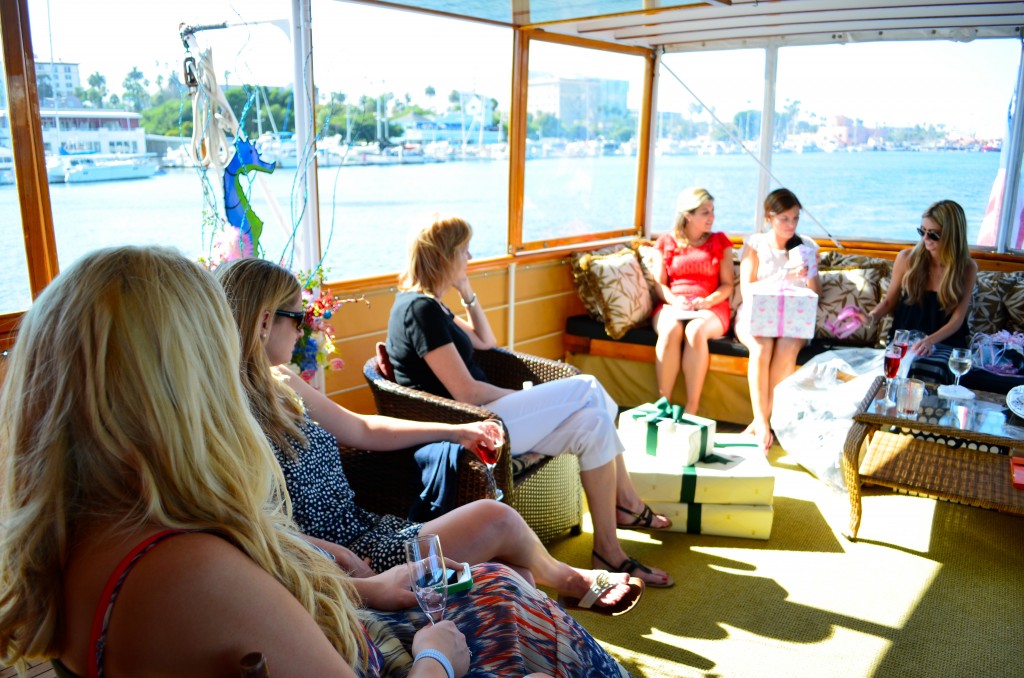 Soon enough it was time for presents…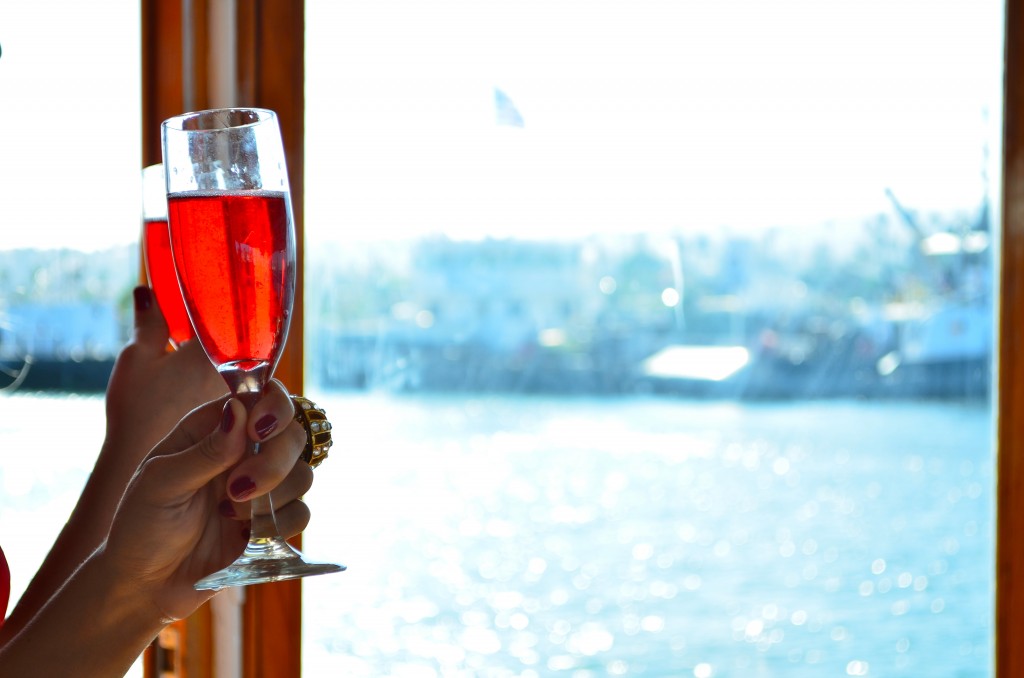 …and more drinks.

We found time for food as well. The array of options was out of this world – freshly grilled veggies, veggie sammiches, turkey and roast beef sammiches, mixed baby greens and cheese blintzes. Have you ever had a cheese blintz before? I hadn't. It changed my life. Top one of those with blackberry preserves, hand it to me on a plate and I will be your best friend.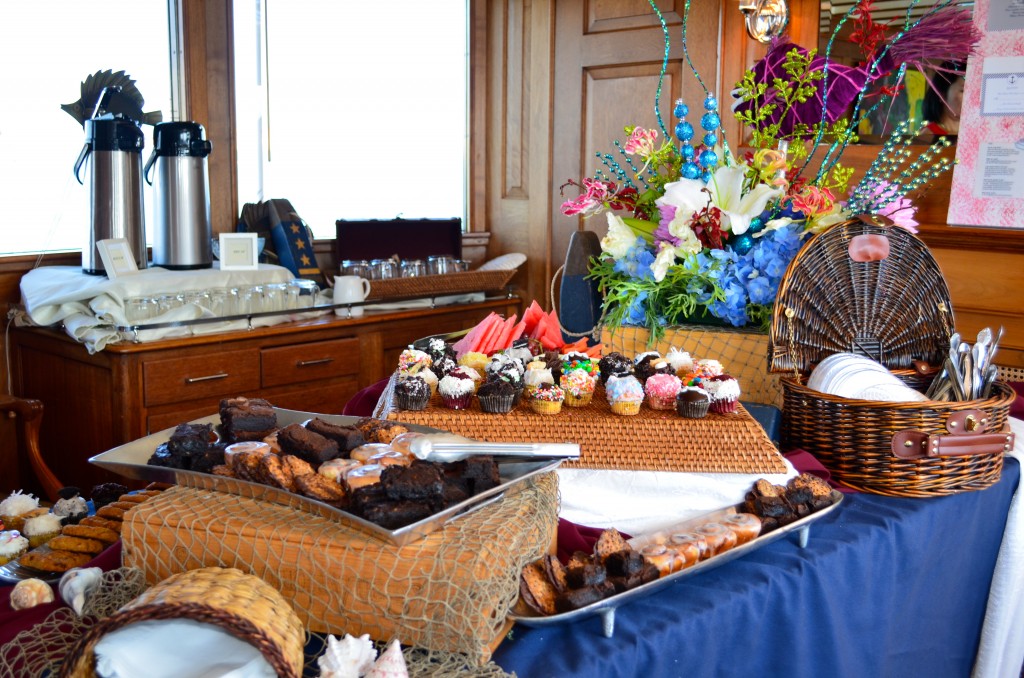 They also served a wide array of desserts – from brownies to lace cookies to Crumbs cupcakes. I was in sugar heaven.

The edibles were capped off with the most beautiful cappuccino I've ever seen. I may have taken more pictures of this drink than of the bride.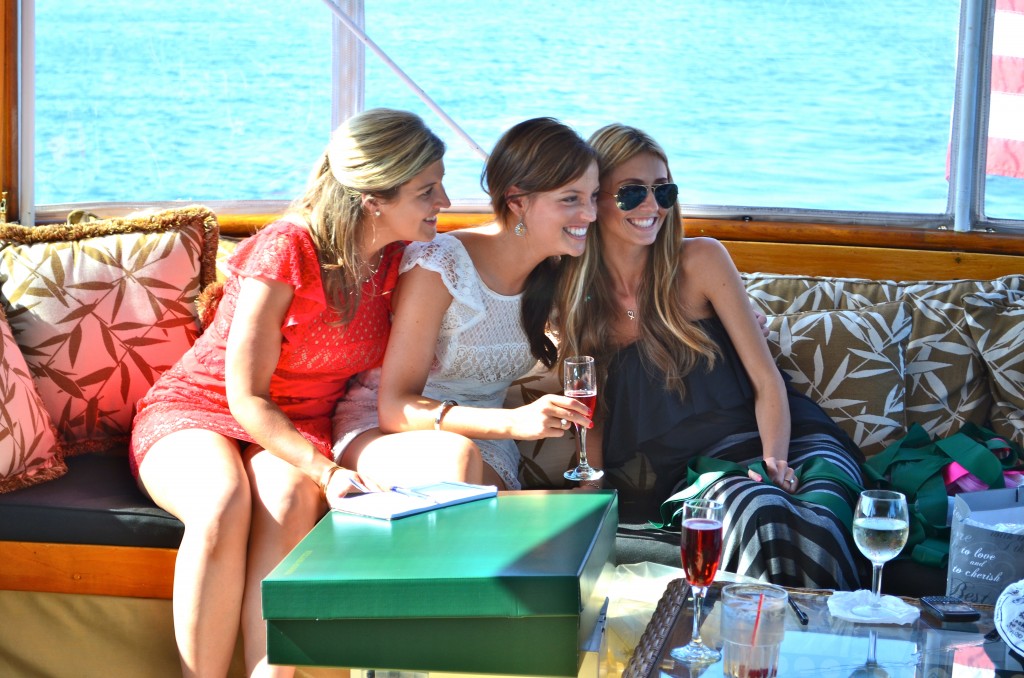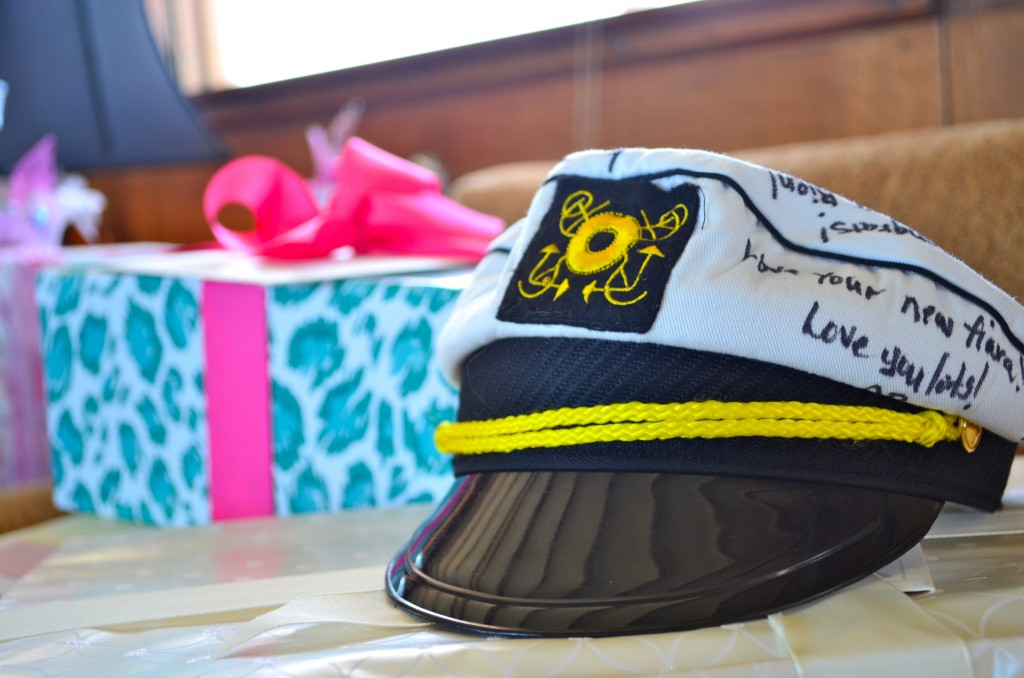 Everyone signed a sailor hat with well-wishes for the bride-to-be.

She was promptly forced to put it on and navigate our course for the rest of the day.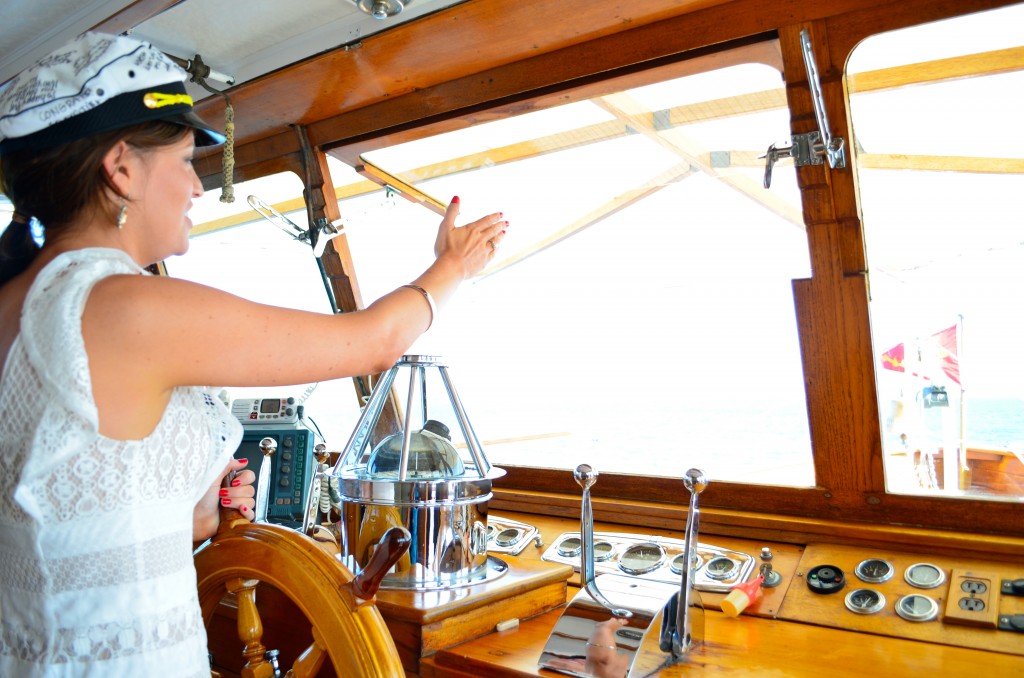 This is the point where those seasickness pills started to come in handy. Not that I'm saying Brie didn't do a wonderful job or anything… It just happened to correspond with people starting to feel ill when she took the wheel.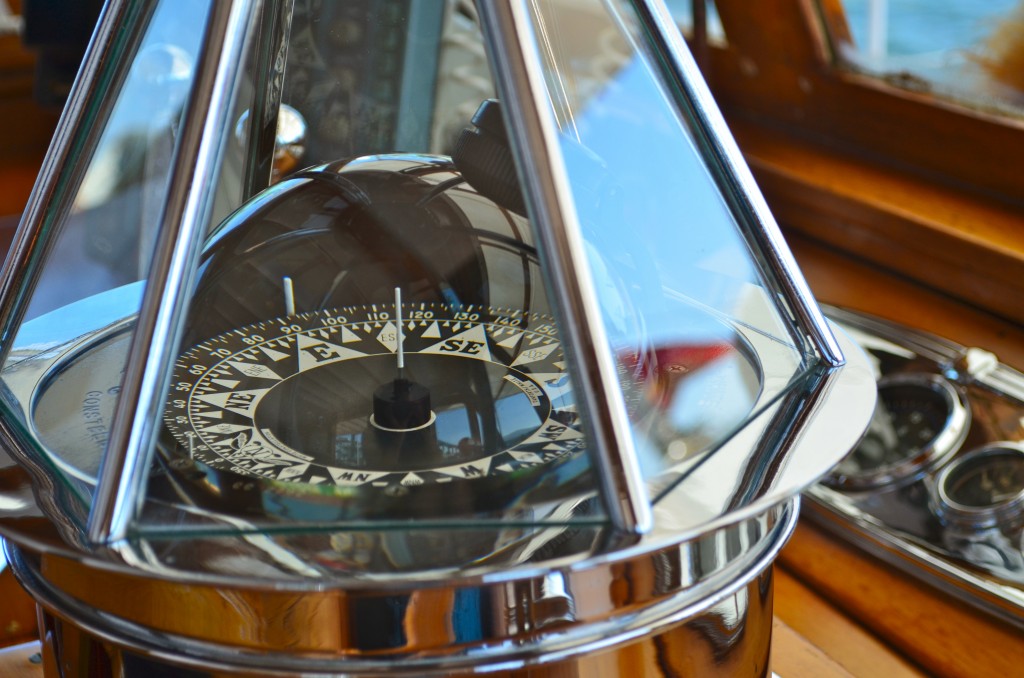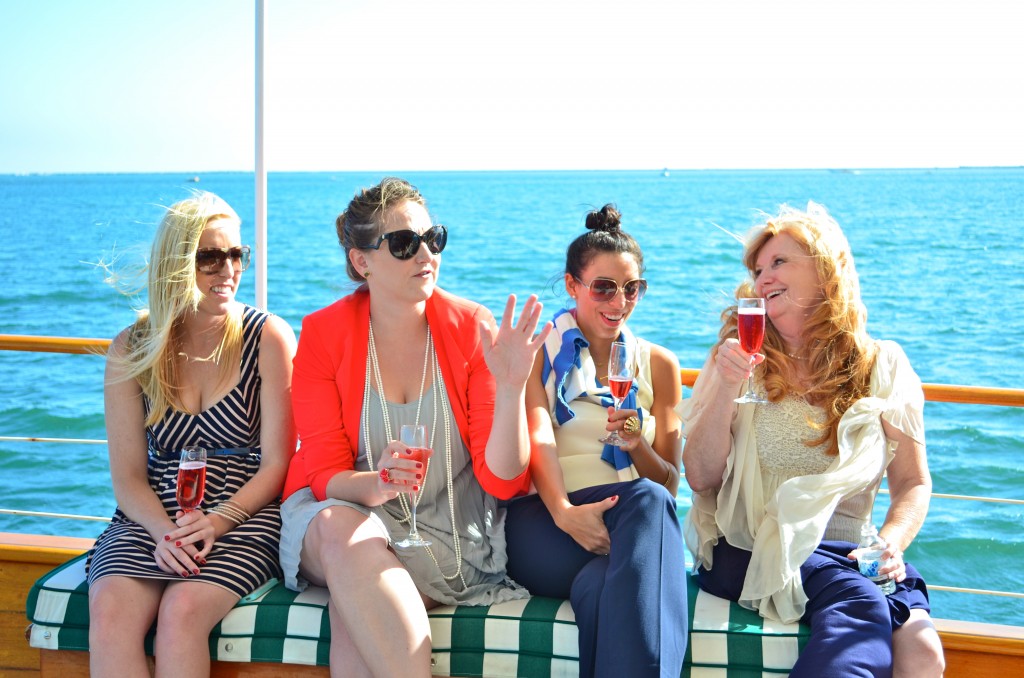 The cocktails helped settle the stomachs. At least that's what we all chose to believe.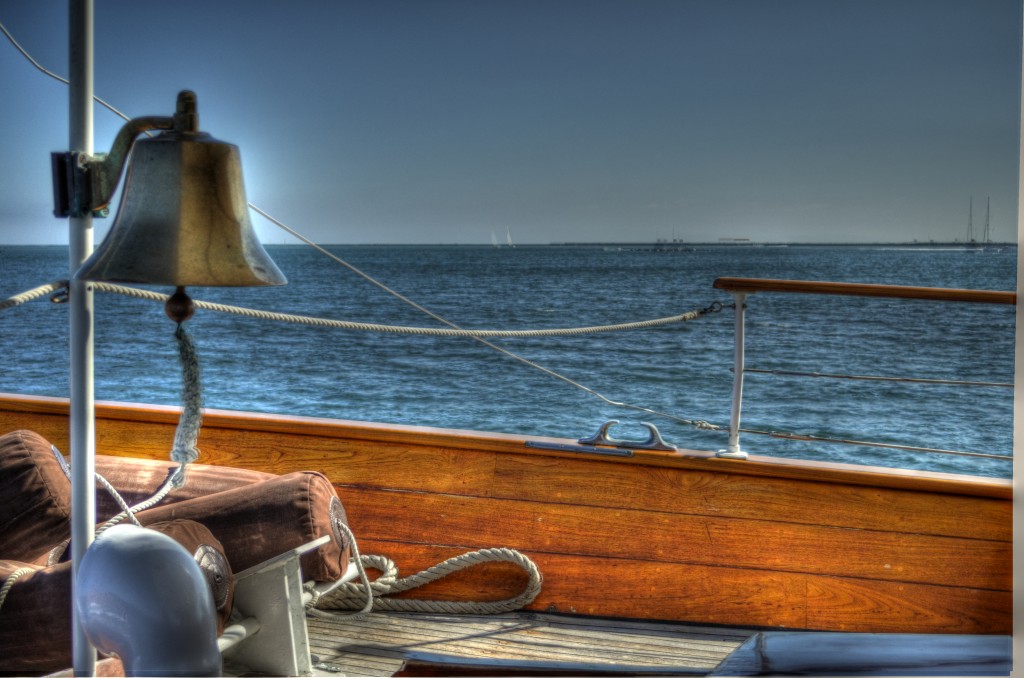 It was an absolutely wonderful day, and perfectly suited for the future bride.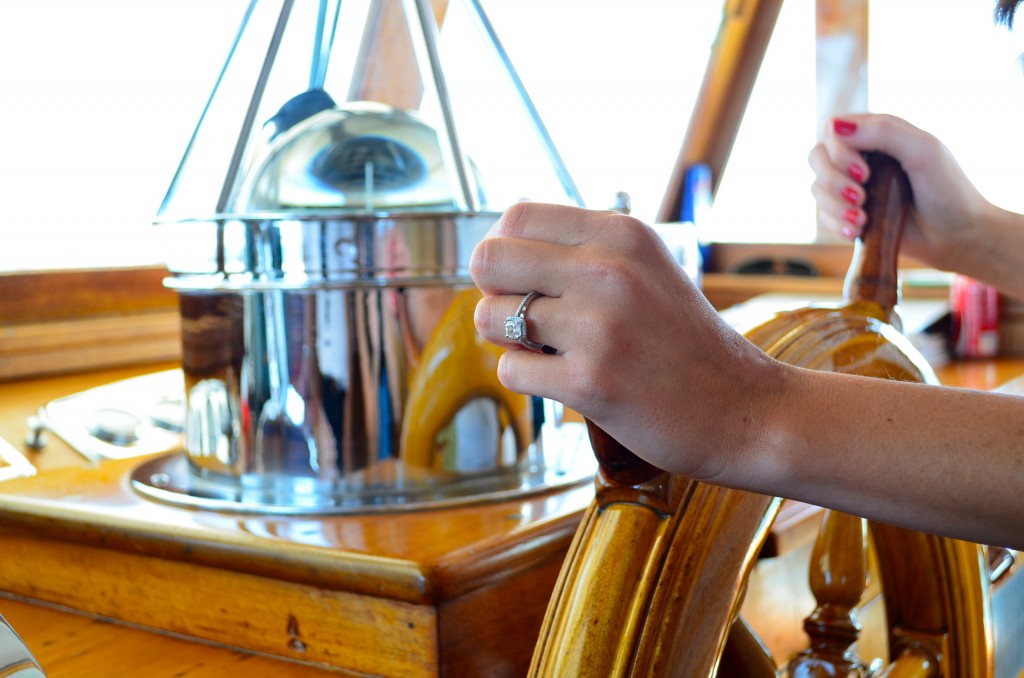 Congratulations, Brie and Chris. I'm so blessed to have met you both!