When we got back Sunday night after the CBC12, I was definitely in need of a little detox.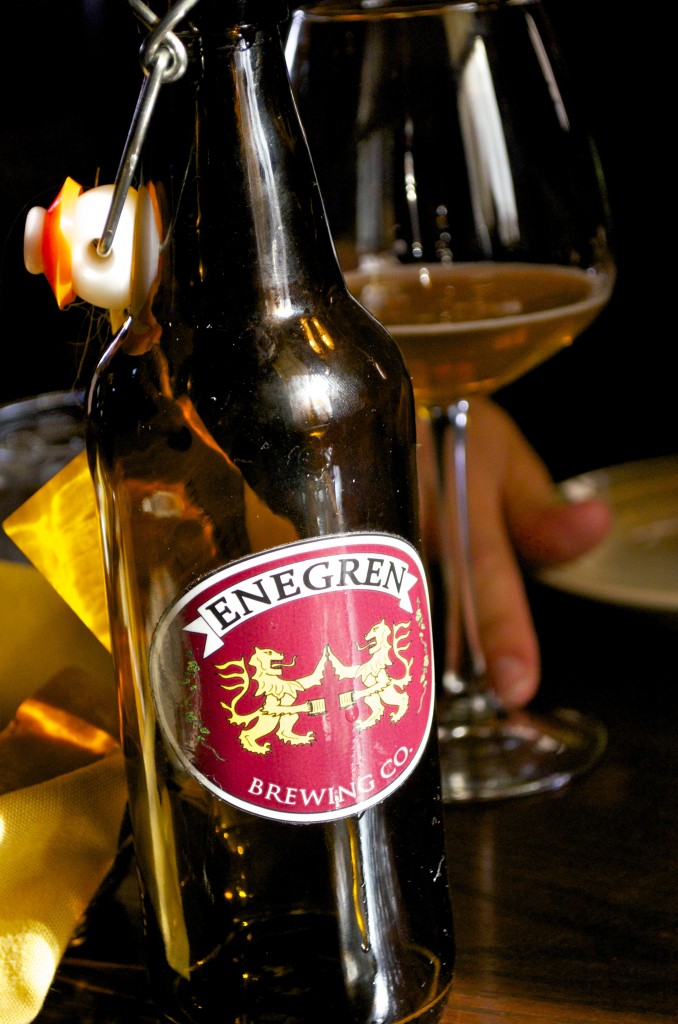 …which would have to wait until Monday to begin.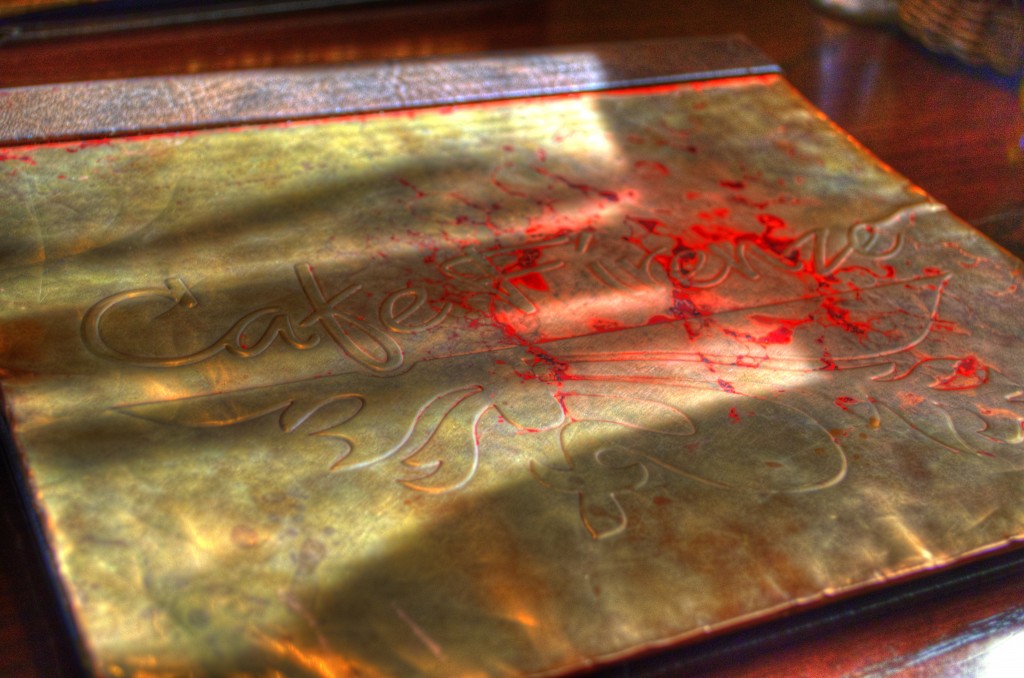 Commander Matt and I headed to Cafe Firenze, an Italian restaurant in Moorpark, for a meeting with the chef Adam and the owner Jacopo, and took along a few gift bottles to share.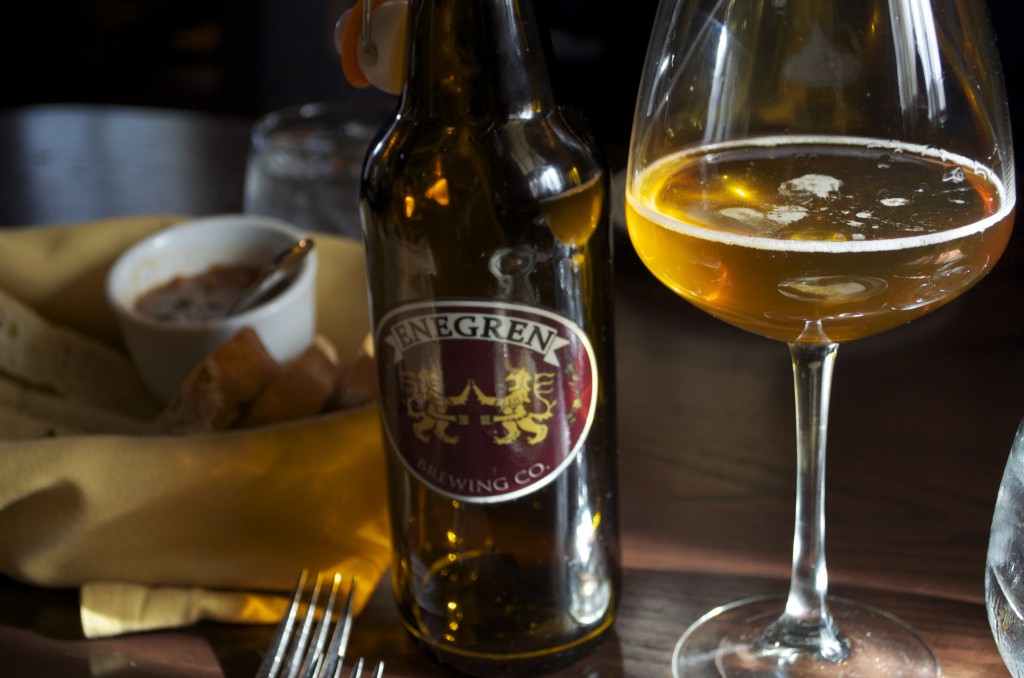 We brought them with the intent of letting the chef do a tasting, but somehow the bottle wound up getting opened at a table when they invited us to stay for dinner.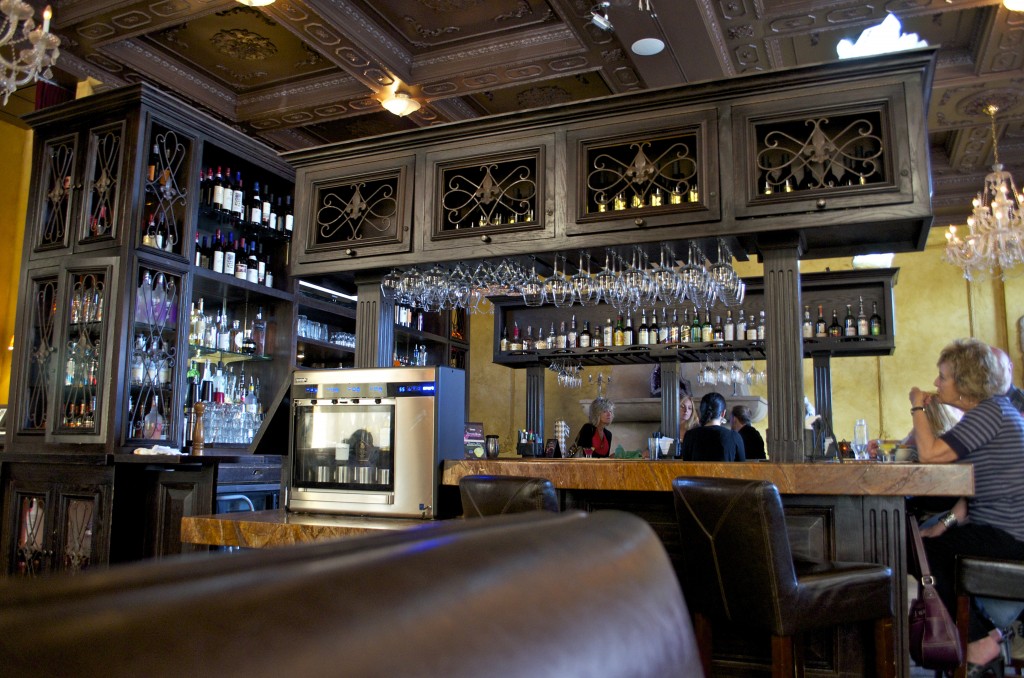 Cafe Firenze is located within a strip mall off of Los Angeles Avenue. Very unassuming from the front, excluding the rich velvet drapes and wine barrels, the inside is spacious and warm with high ceilings, dim lighting and soft cushions in each booth.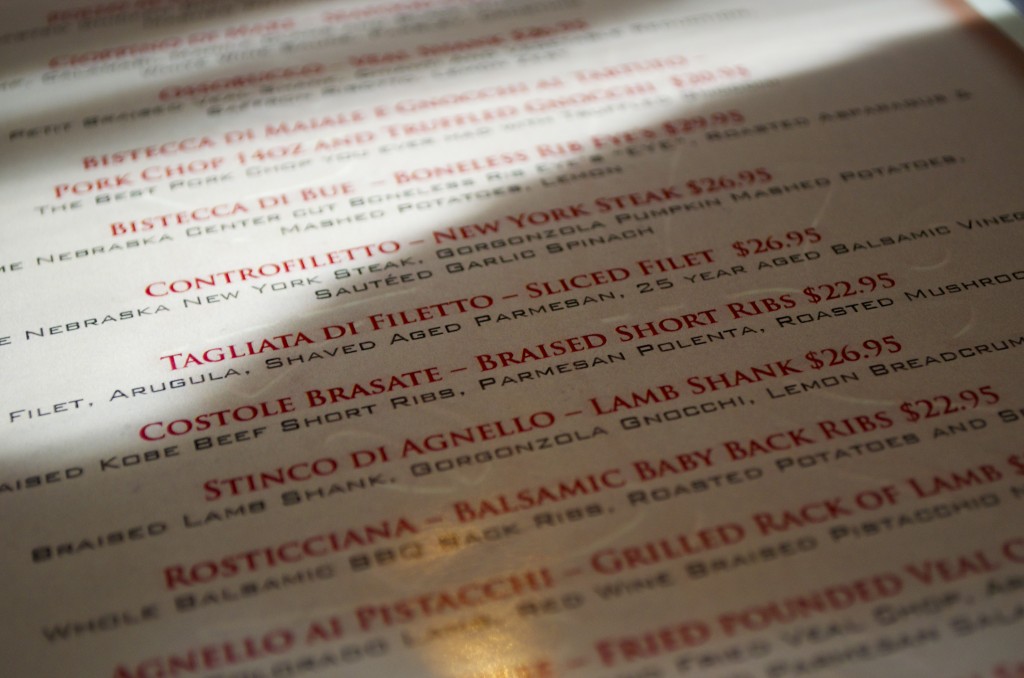 The menu is extensive and impossible to choose from, but somehow we managed.

We started off with their appetizer special – swordfish carpaccio with artichoke hearts and greens, drizzled with olive oil. Since we had those three bottles with us, a pairing was in order. The tart and dry Golden Spur Saison balanced out the pickled artichoke hearts and didn't overwhelm the delicate flavor of the tender swordfish.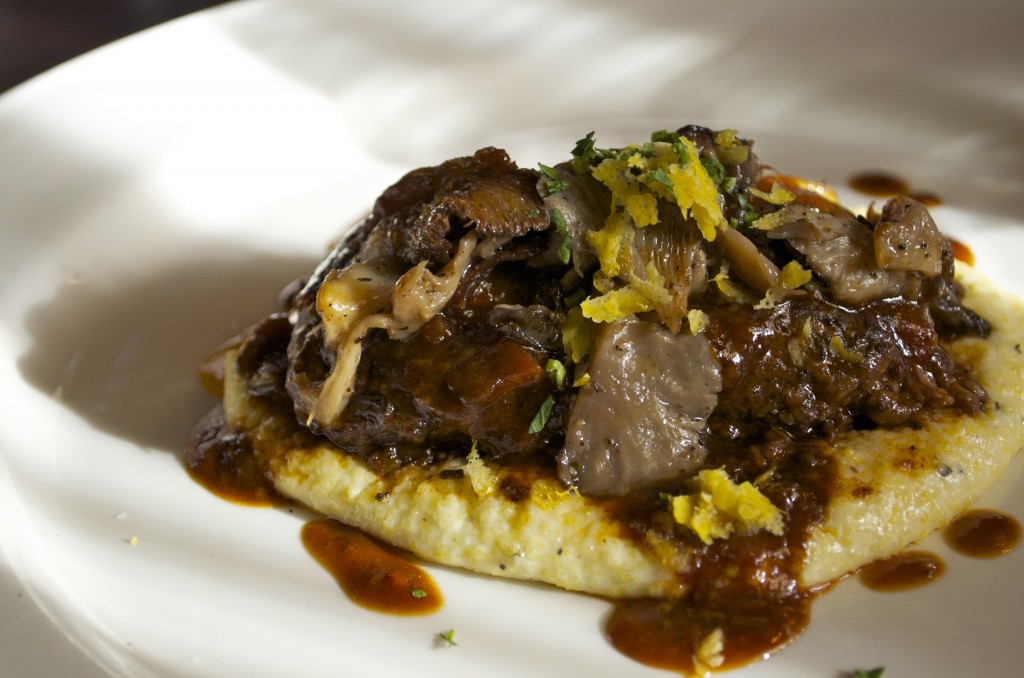 I went for the braised shortribs – Kobe beef that was so tender it fell apart if you looked at it too intensely topped with sauteed mushrooms and resting atop a fragrant cushion of polenta spiked with parmesan cheese and herbs.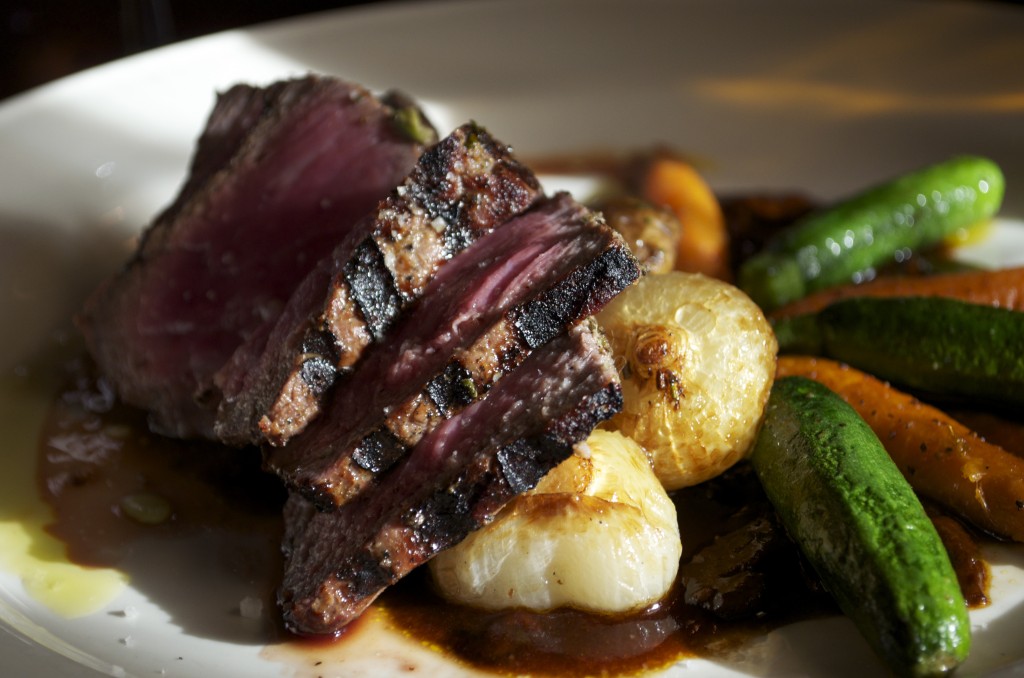 Commander Matt went with the other special of the day – medium rare medallions of beef with roasted baby vegetables. Simple, elegant and mouthwateringly delicious. Both of our main courses were paired with Valkyrie California Alt – the sweet maltiness brought out the caramelization of the meat and balanced out the salty bite of parmesan from my polenta.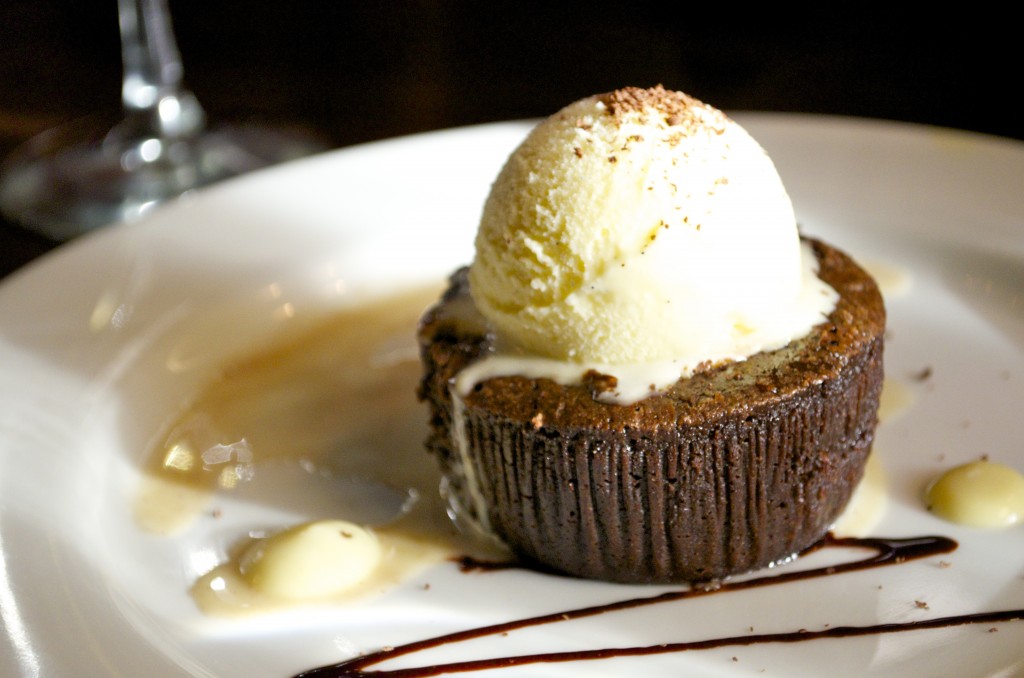 Adam, the chef, sent out this piece of artwork for our dessert – flourless chocolate cake with housemade vanilla bean gelato on top. Out of this world! We paired this with the Protector IPA, the hop bitterness cutting through the rich chocolate and calming the upfront sweetness.
Next time I'm there – Balsamic martini. Most definitely.
Cafe Firenze
563 West Los Angeles Avenue
Moorpark, California 93021
Open Tuesday to Sunday from 11am-3pm and 5pm-close