I'm back in the states and slowly overcoming jet lag with the help of trips to local breweries and Lord of the Rings marathons! I can't wait to start living here once I'm out of the land of half-awake, but until then, I'll keep recapping my trip and reliving the awesomeness.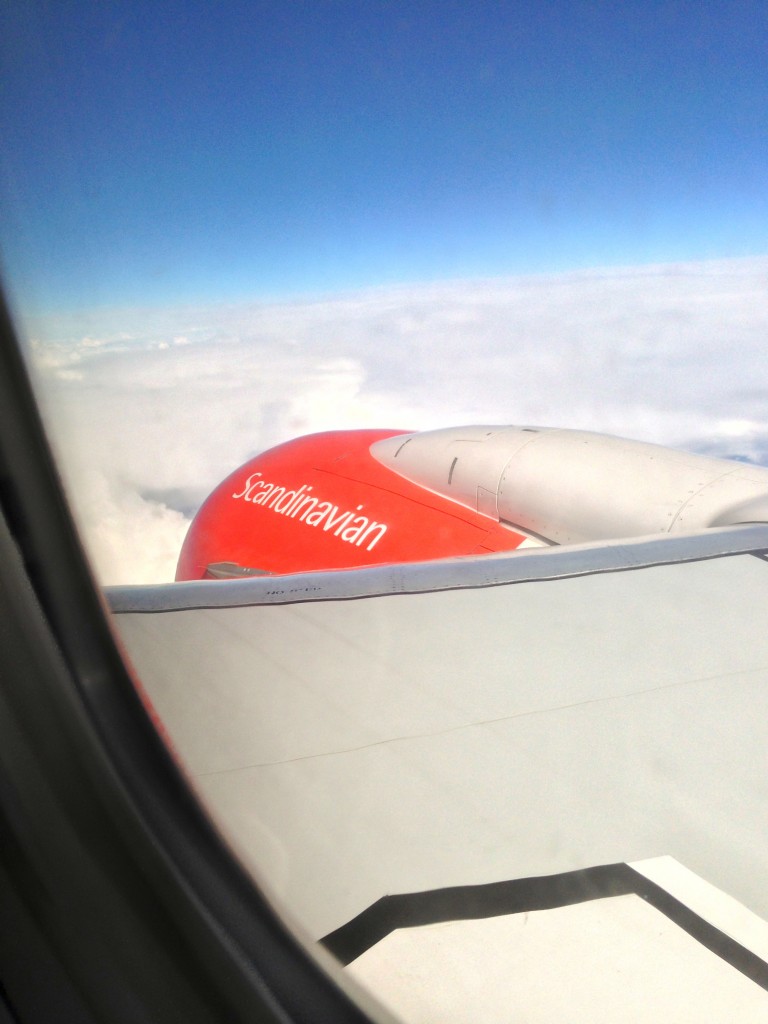 We left Germany bright and early and hopped on a plane to Oslo, Norway.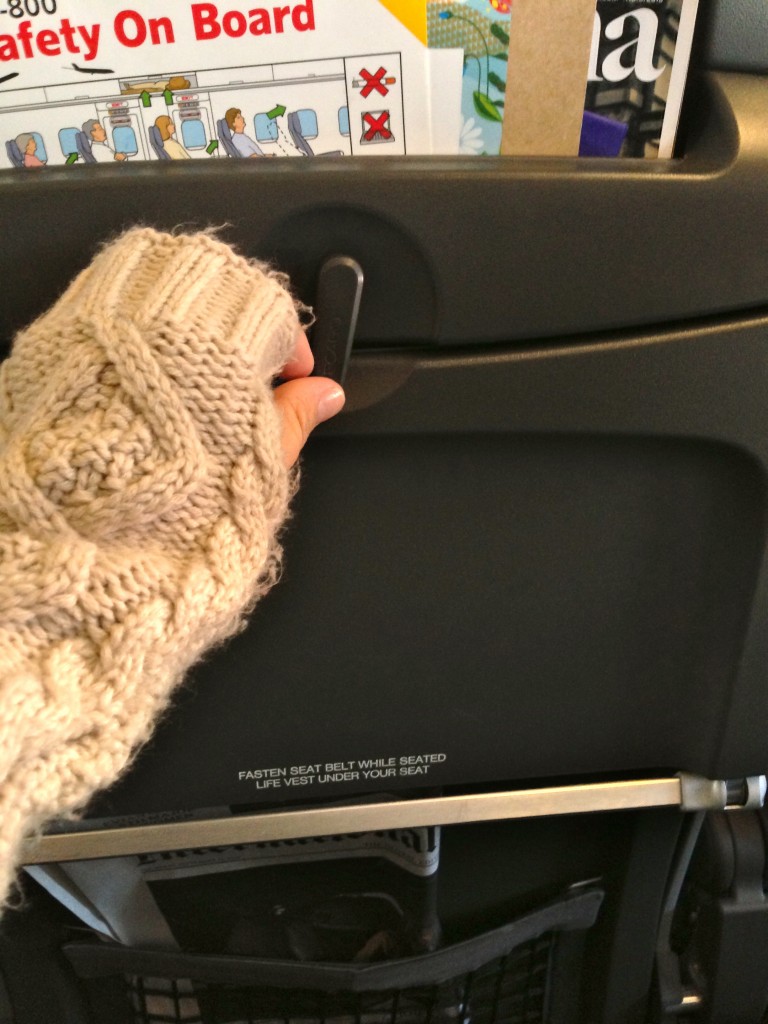 No Final Destination issues on this plane either, thank goodness.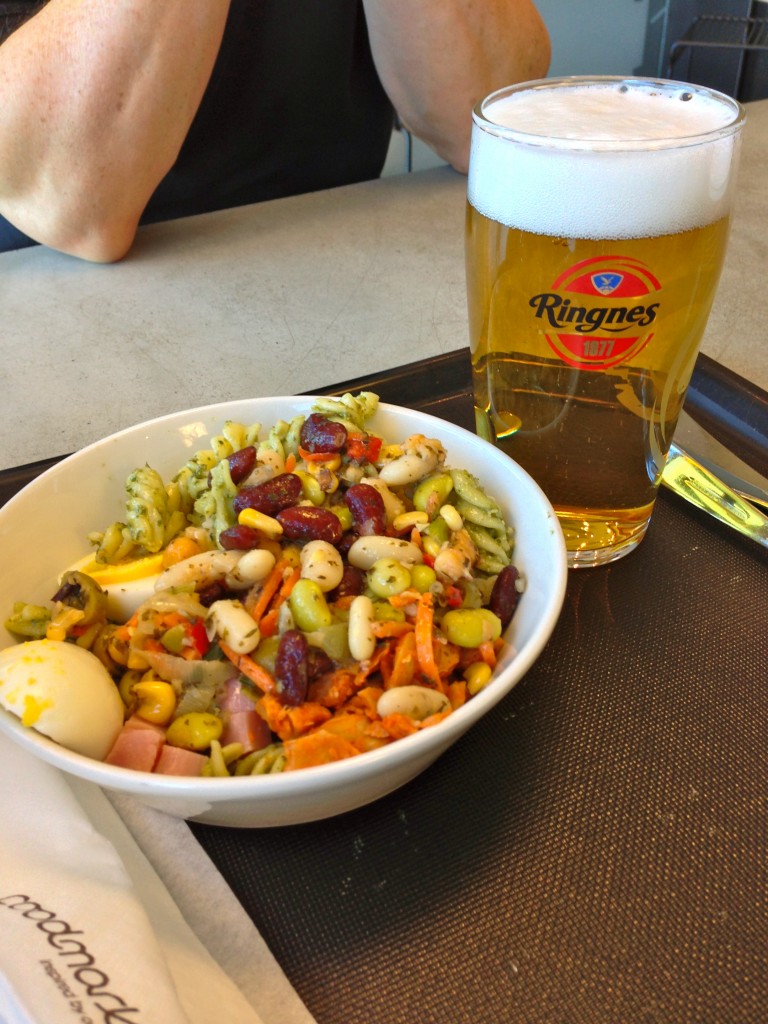 We had a two hour layover at the airport, so I grabbed a "build it yourself" bowl from the salad bar and a local beer before jumping right back on another plane to head down to Amsterdam. Kind of a crazy detour, but it saved a ton of monies that we were able to put to good use on more food and brews. Very important in my book.

After settling in at our below mediocre hotel in central Amsterdam, we walked next door to Dante for a few more local beers…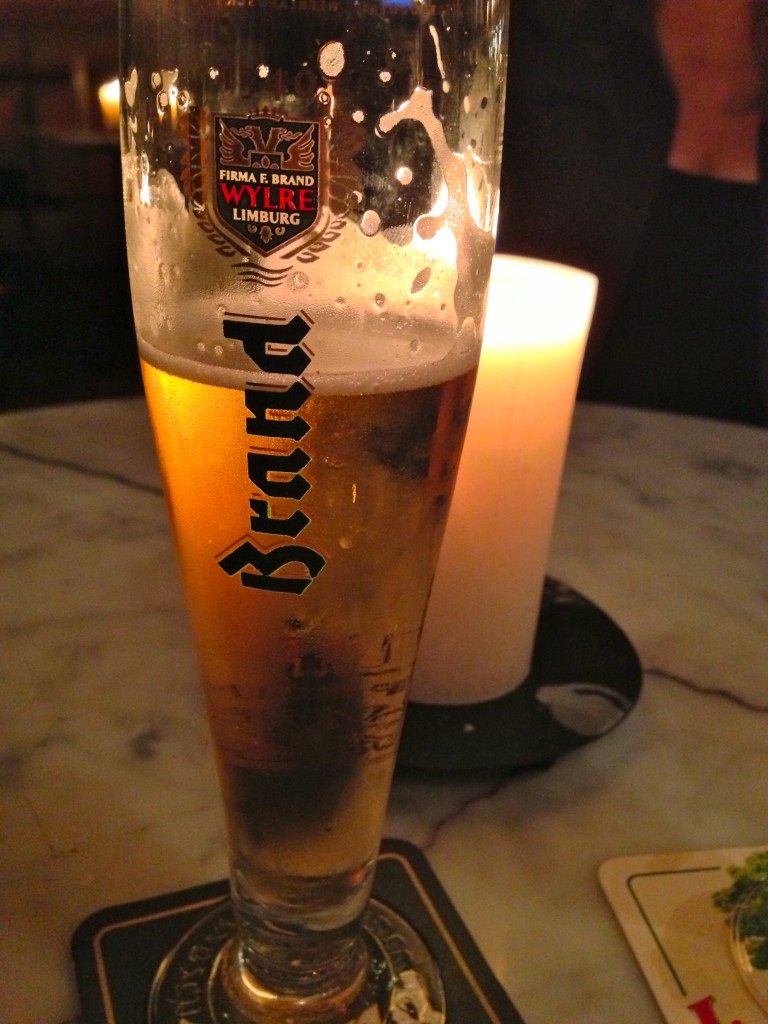 And the best burger of my life. I'm omitting the picture I took on my cell phone because it looks like zombie carnage and is unsuitable for all viewers, but man, was it amazing.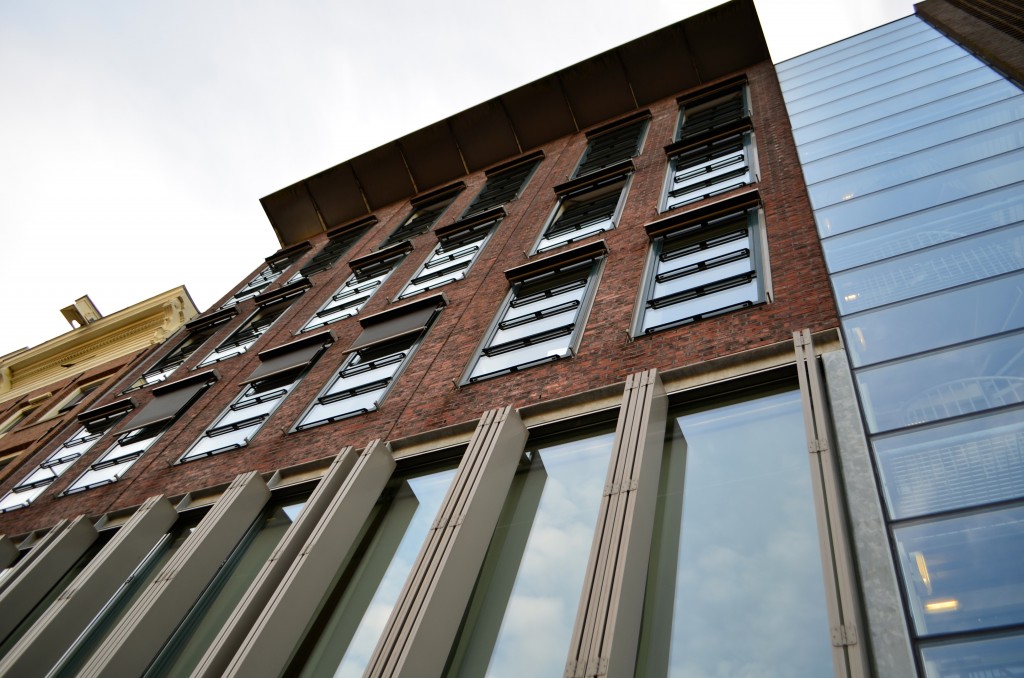 The next morning my travel buddy and I hopped onto a hop on hop off canal tour. Seriously, I'm obsessed with these! The first stop was the Anne Frank house.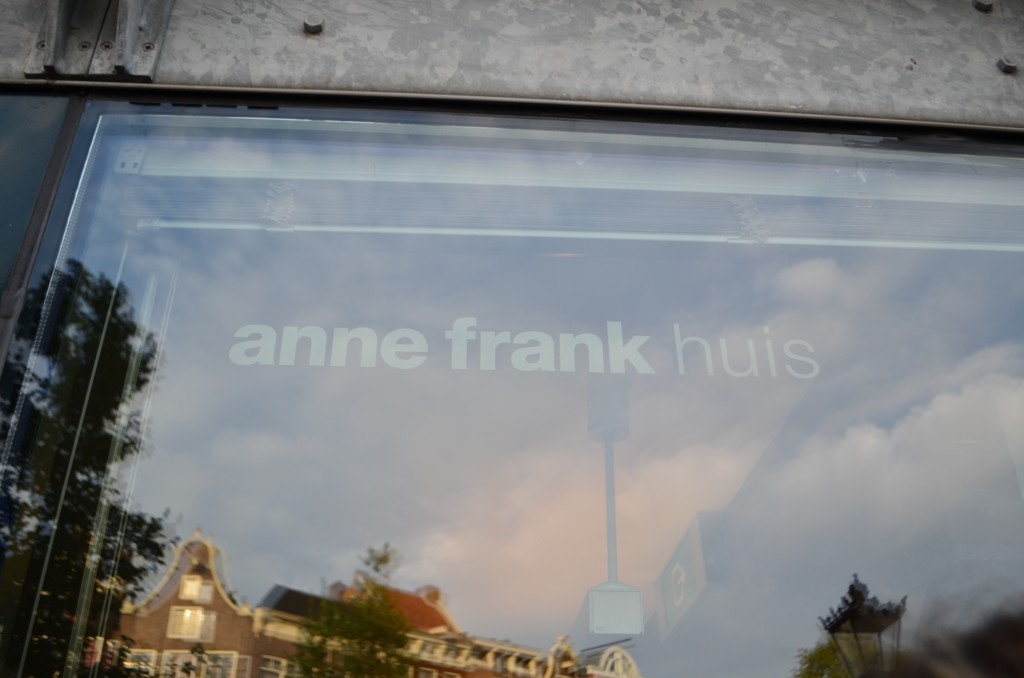 We got there half an hour before they opened and beat the massive crowds that soon began forming a line around the building.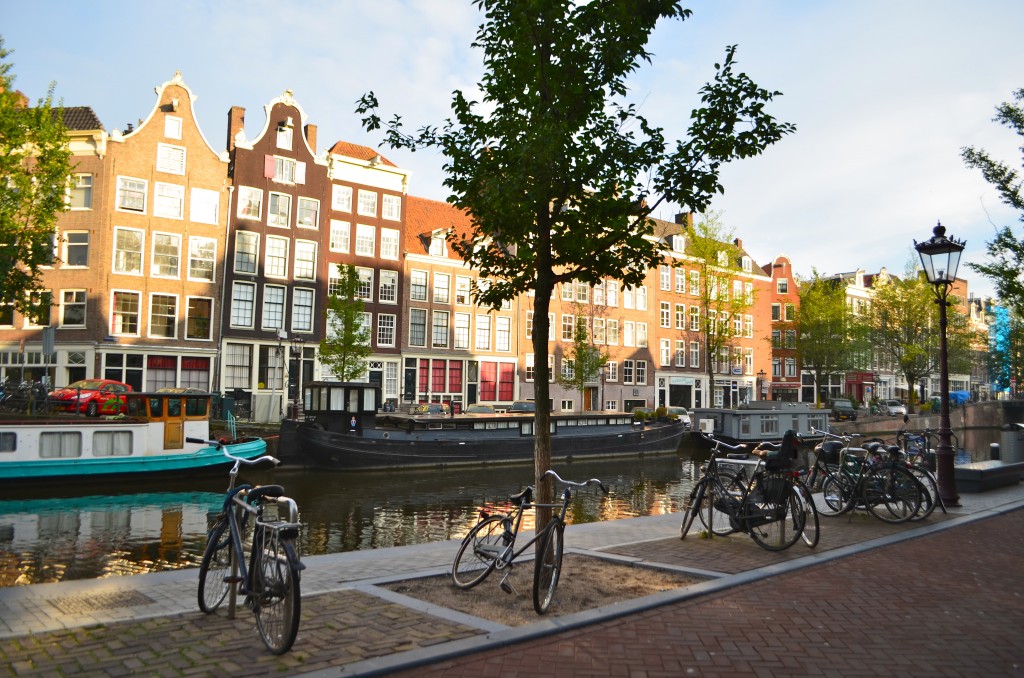 They don't allow pictures of anything inside, but you really don't need a camera to remember every room. The building winds around the back through mazes of steep, creaky staircases until you come to the bookshelf that hid the families in hiding. After stepping through there are a handful of rooms, completely empty after the Nazis had arrested those in hiding and stripped the house of all the furniture. We walked through the dark bedrooms, bedroom/kitchen, staircases, bathroom and the room Anne Frank lived in that still has the posters plastered on the wall that she'd taken from magazines and decorated with. The final stop is the room with the ladder leading up to the attic – the one place she could see the outside world during her two years in hiding. They don't allow anyone to climb up, but there's a mirror placed at an angle at the top so you can see out the small window and get a glimpse of that same view she had.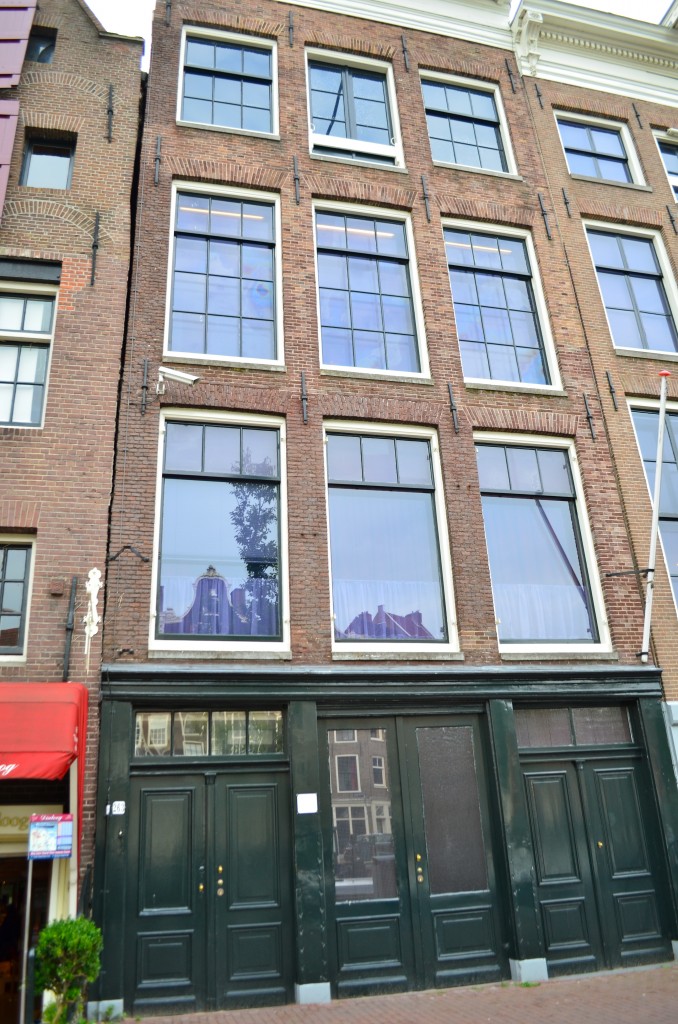 This is the entrance to the original house. The museum entrance next door winds through the side, keeping the original entry staircase preserved in time.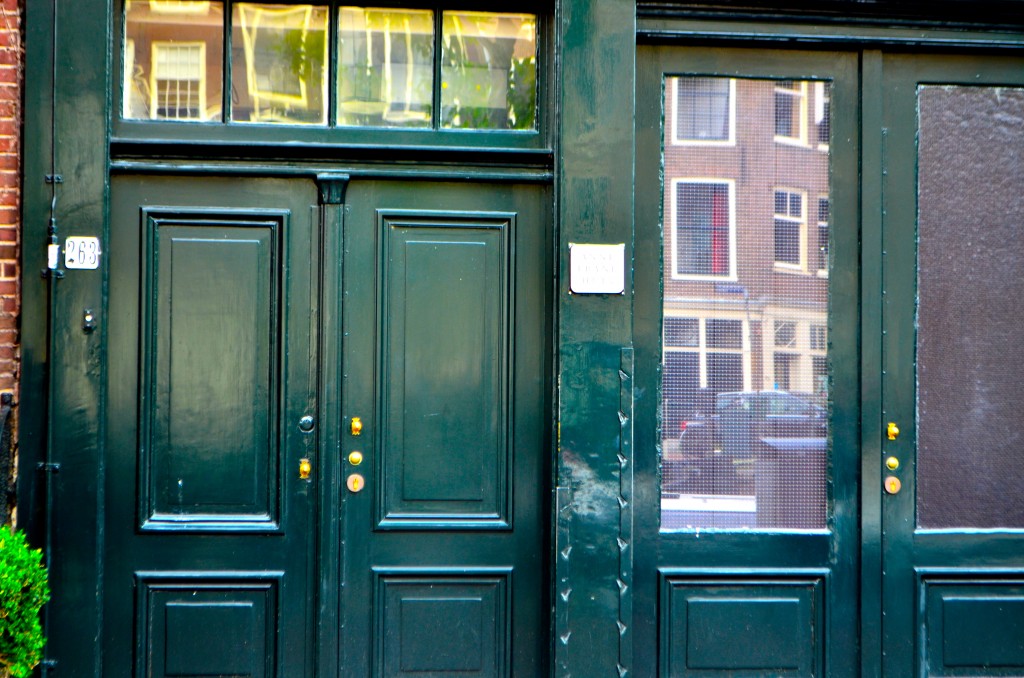 If you're in Amsterdam, this should be on the top of your list to see.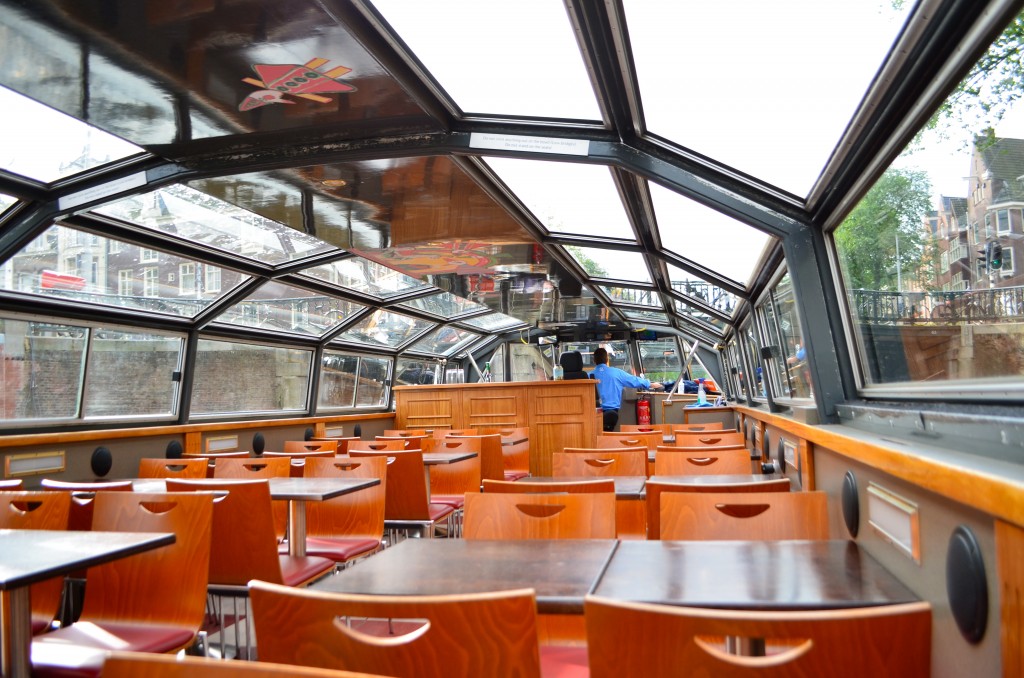 We hopped onto the canal boat to continue the tour of the city.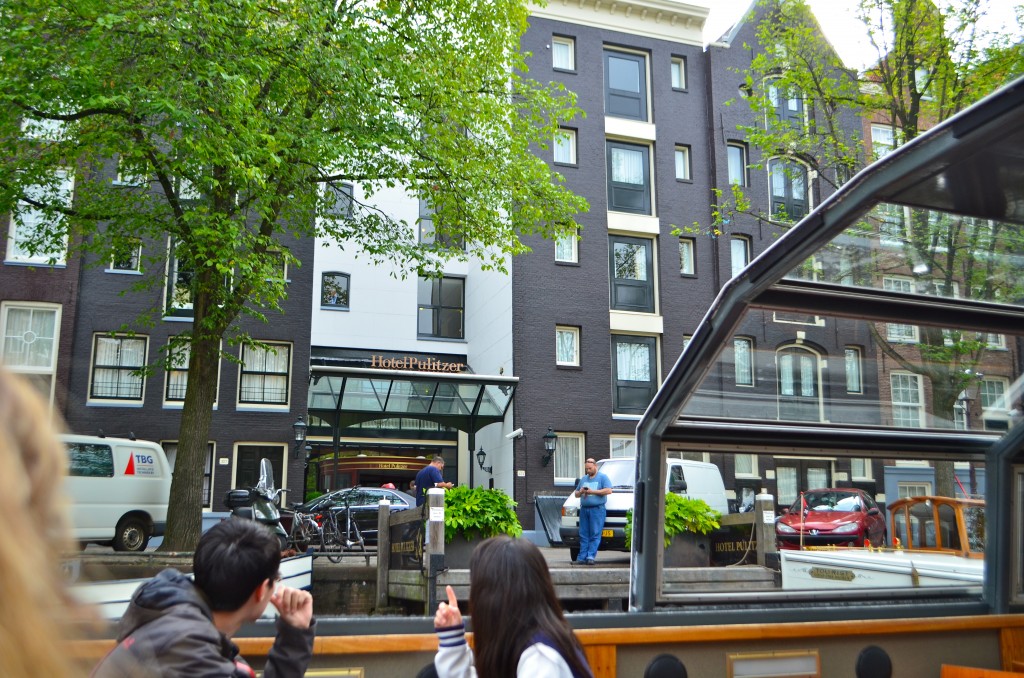 Try to catch all of the tours and boats as early as you can. We enjoyed a nice quiet ride until around 1pm when the lines started getting a little crazy.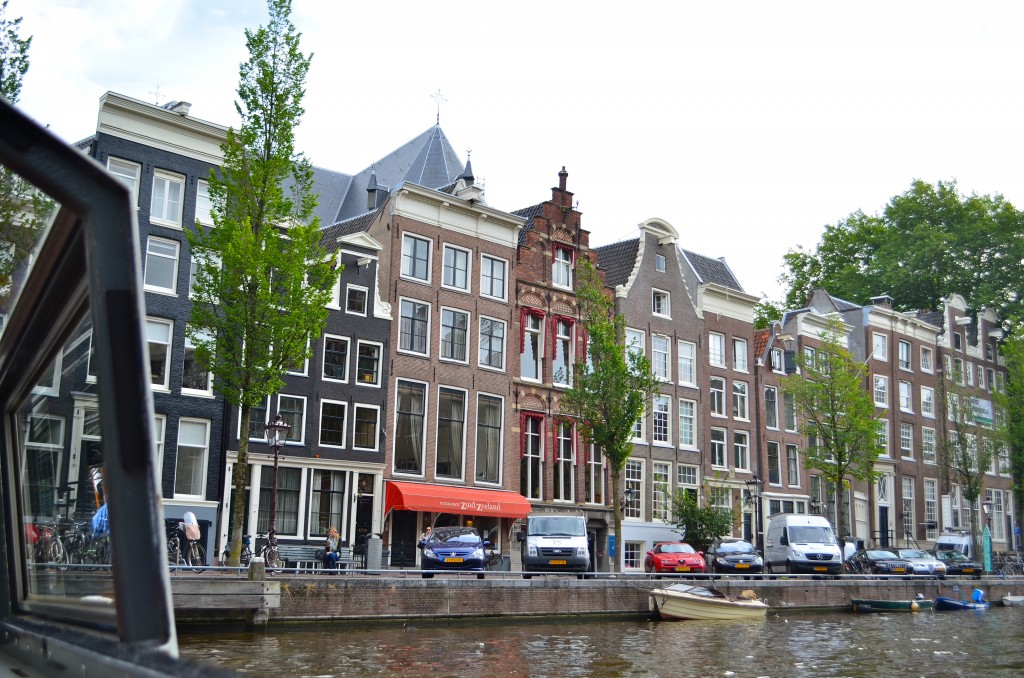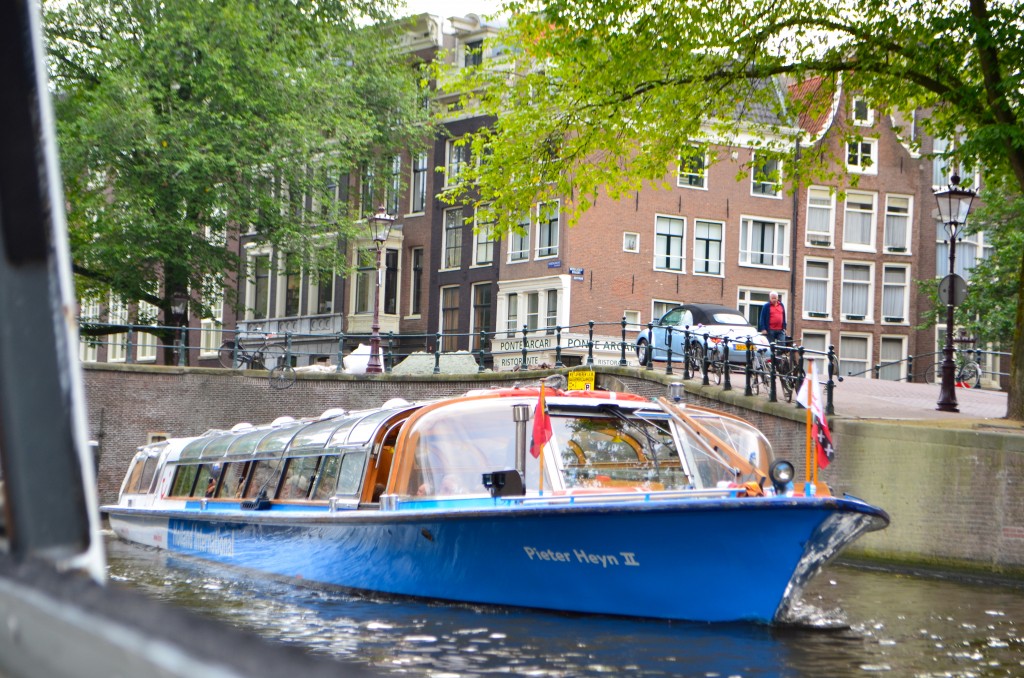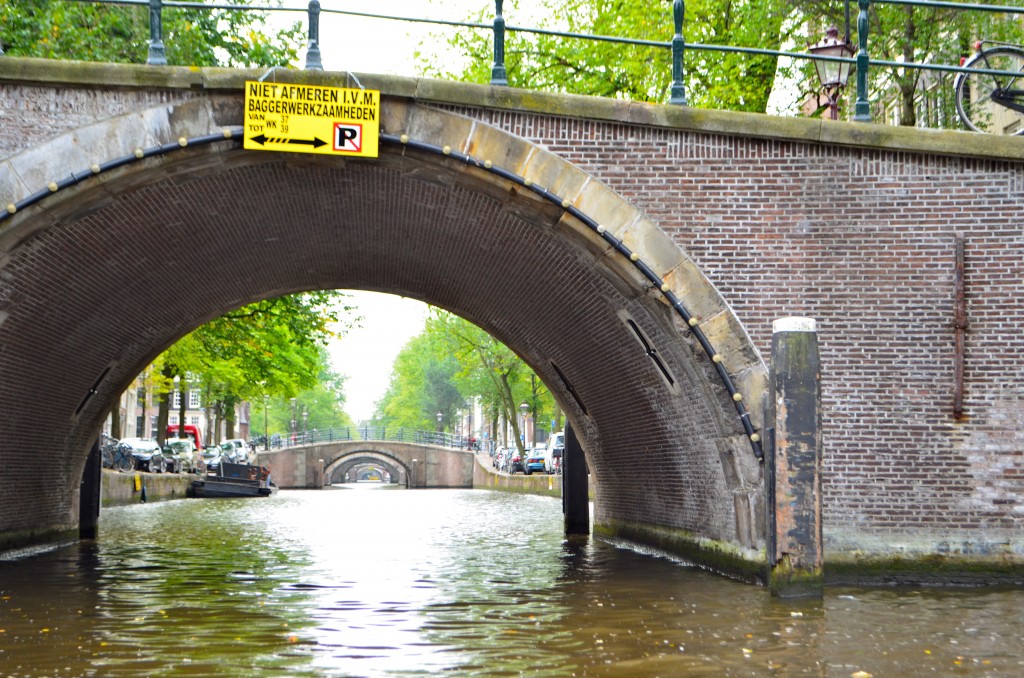 The Seven Bridges of Reguliersgracht.


Unfortunately we didn't get to see these lit up at night, but it's still a beautiful sight.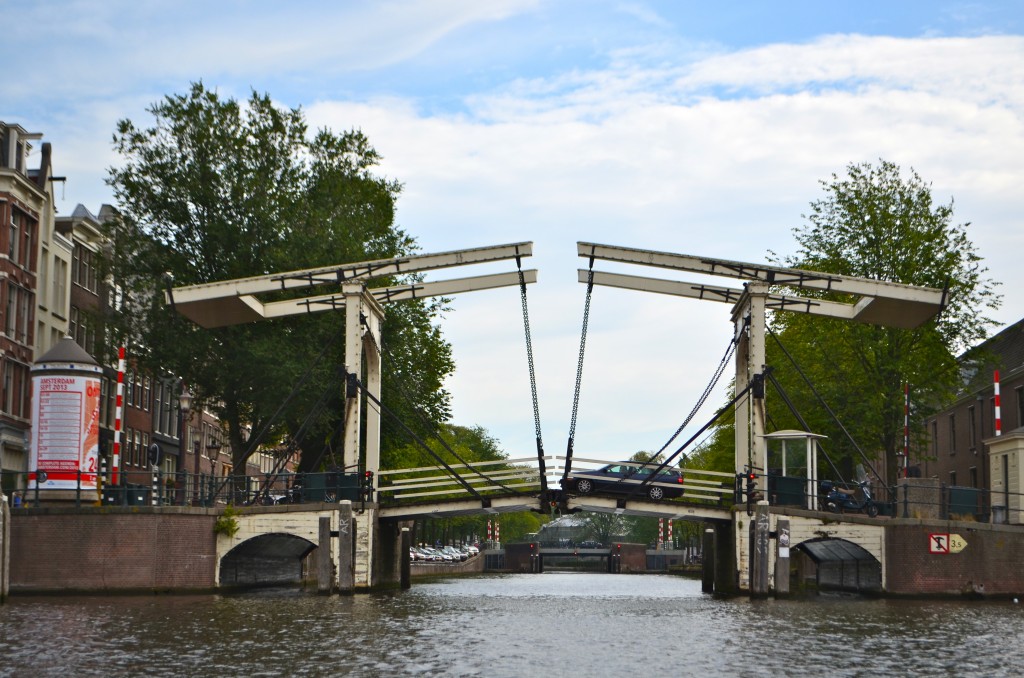 Bridge crossing.

Koninklijk Theater.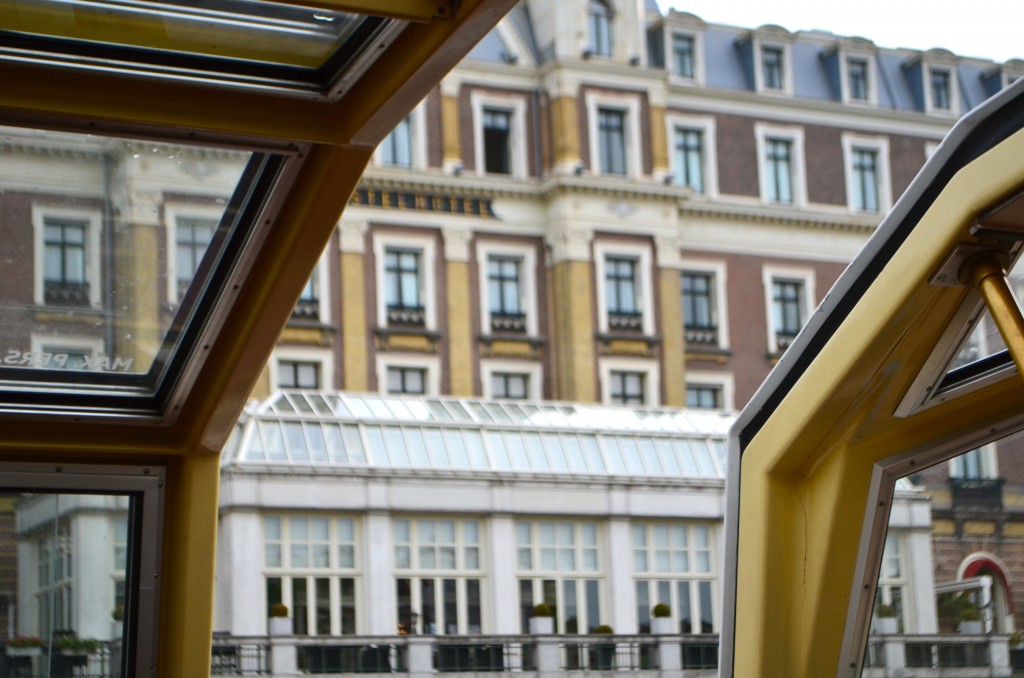 Amstel Hotel.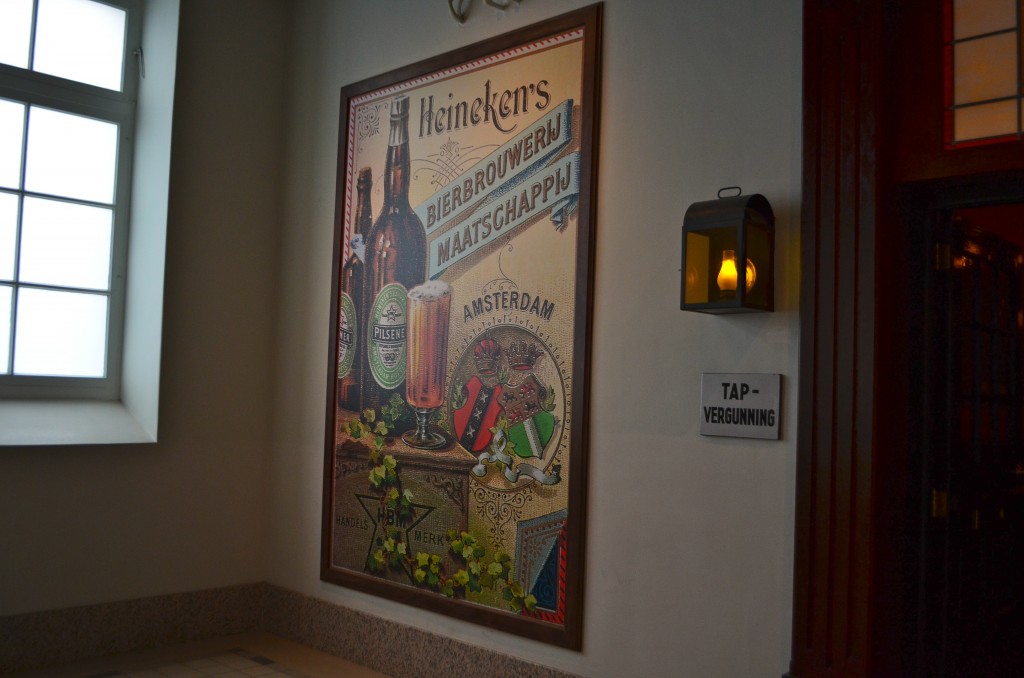 We hopped off for the Heineken Experience for about an hour and a half. That recap will come in the next blog. Far too many pictures to post here!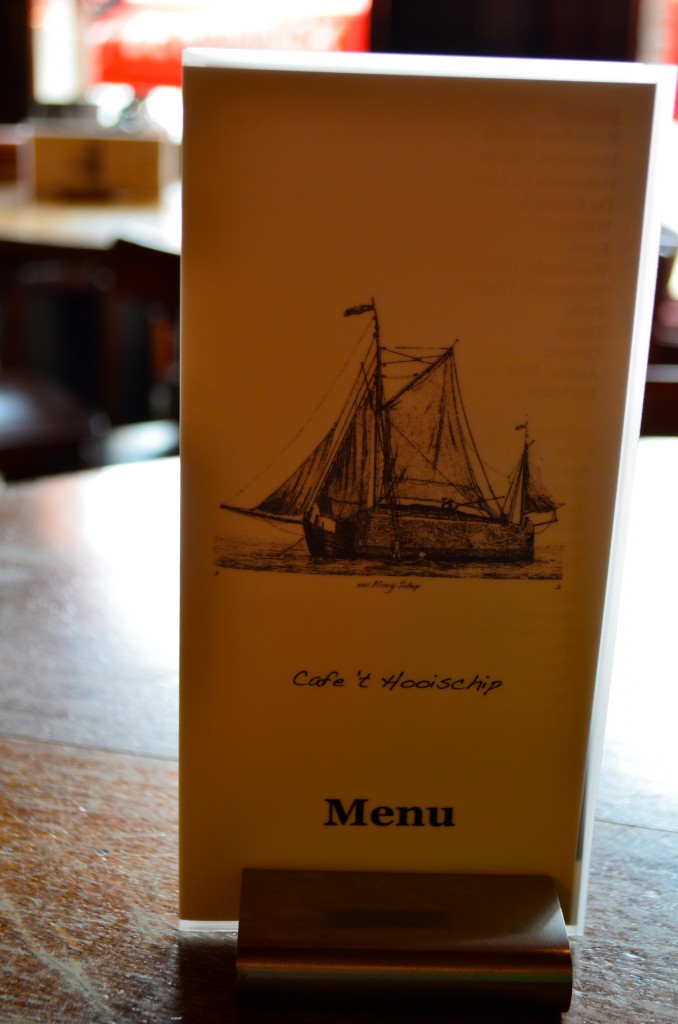 Afterwards we needed some absorption foods. We found it at a small cafe right off the canal.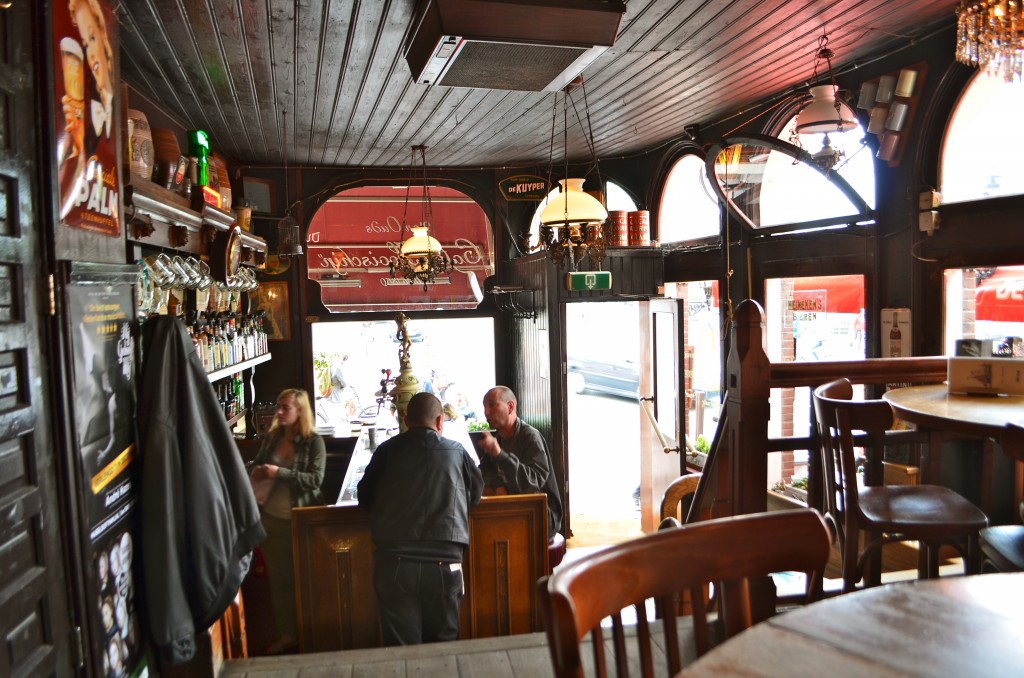 Old and creaky and full of locals, just the way I like it!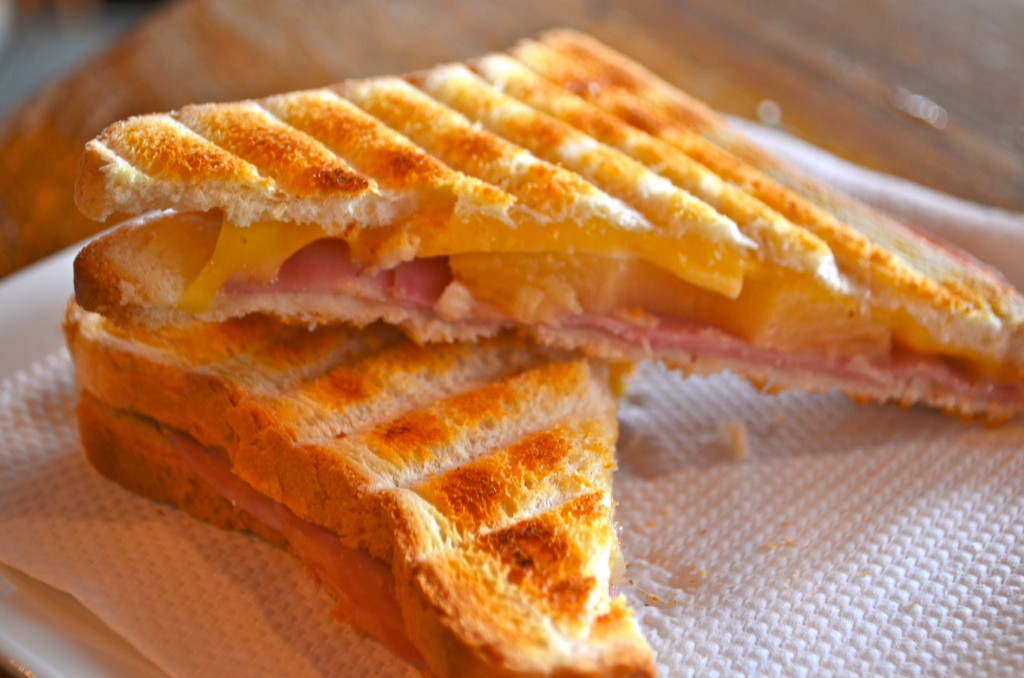 I got the Hawaiian Toasty – Ham, cheese and pineapple pressed between two slices of bread and toasted until crispy and warm. Similar to a panini without all the butter, so it's healthy? Yeah, let's go with that.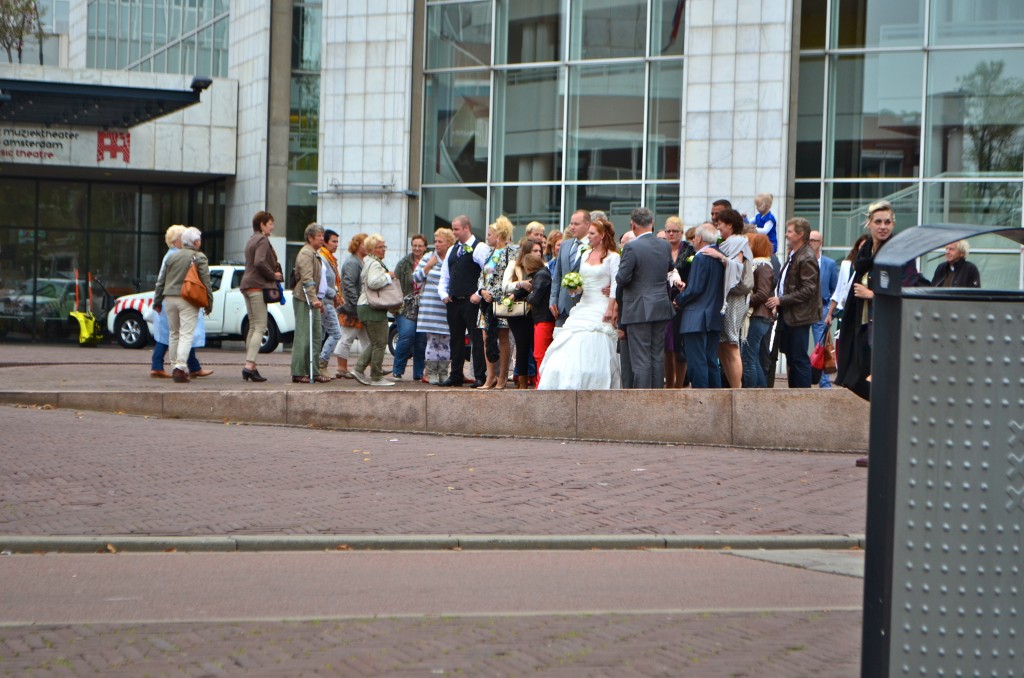 We headed back to the canal to wait for our ride home and enjoyed some people watching of a wedding – heart shaped wreath included.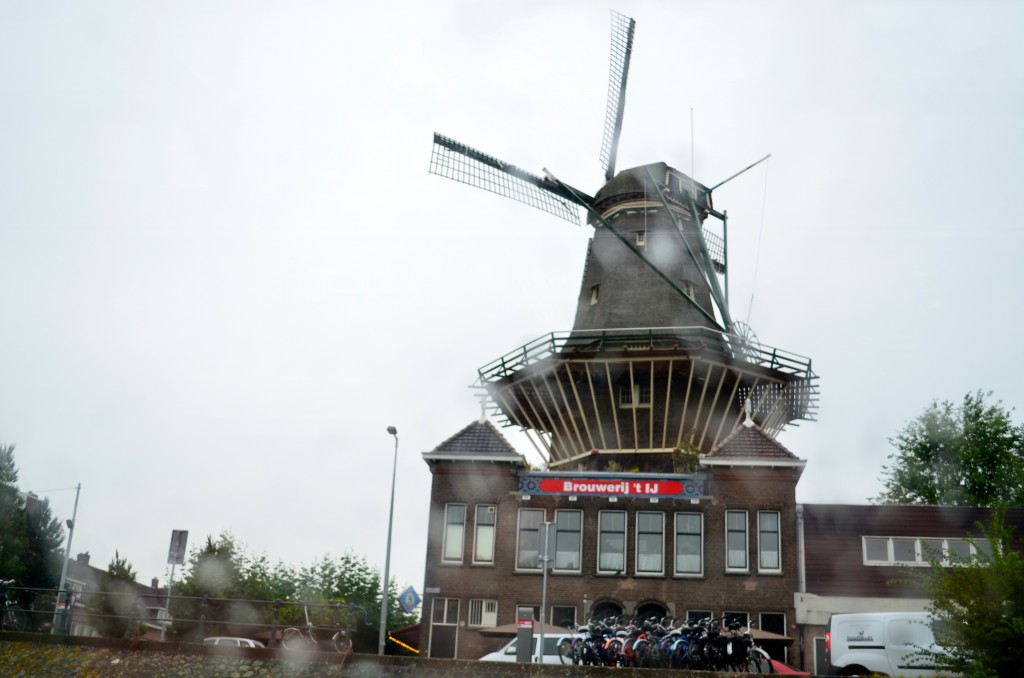 The De Gooyer Windmill – one of the last remaining in Amsterdam. It's now a private residence and sits above the Brouwerij 't IJ. We hopped off to check it out, but unfortunately it was closed. We found a restaurant right next door that happened to serve their brews!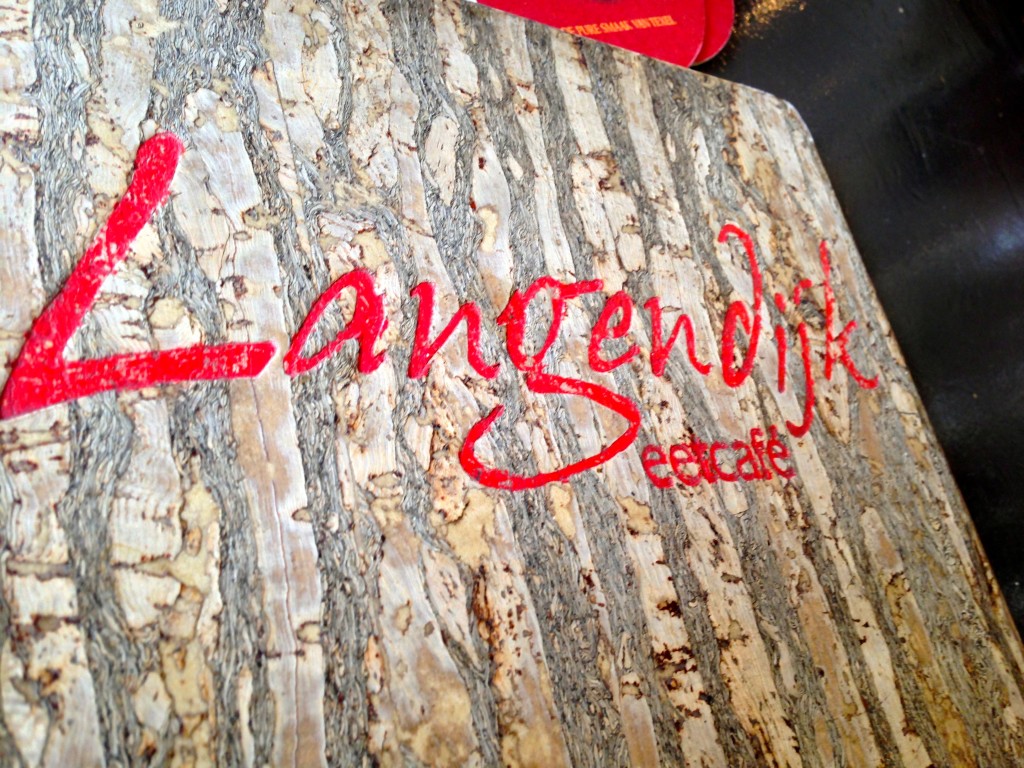 This was one of my favorite food places around. Cozy and warm inside with a new age soundtrack softly playing, friendly bartender, candlelight dancing around inside as the rain streamed down the windows and good food.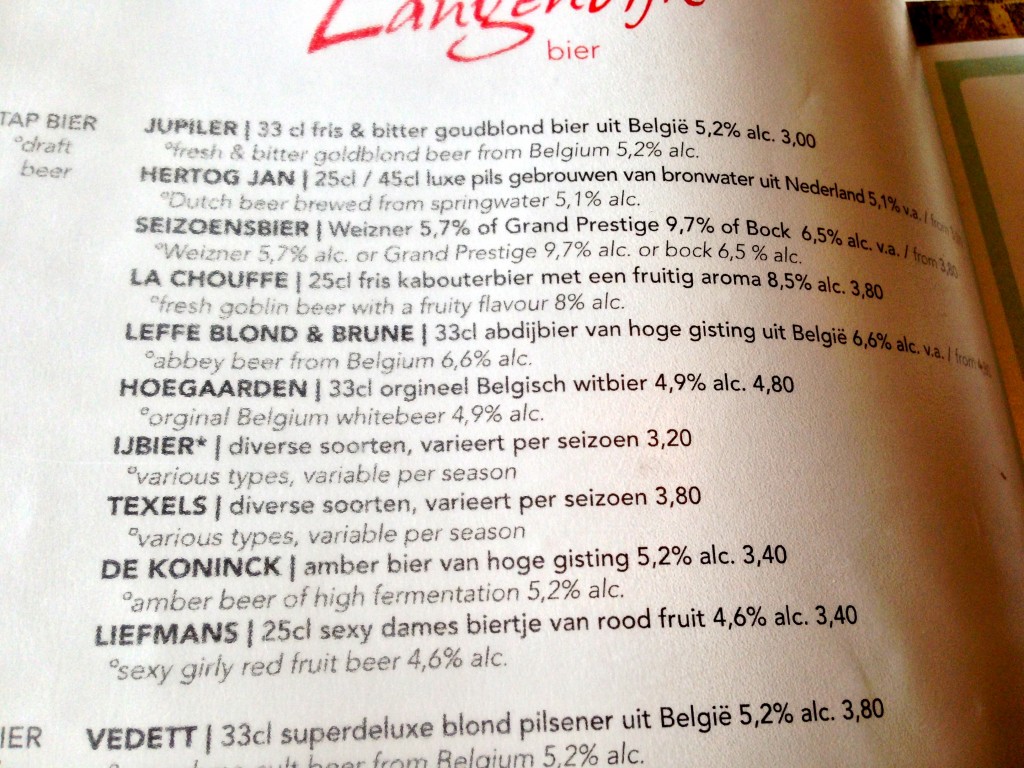 …and a nice beer list.

I got the Brouwerij 't IJ India Pale Ale – wonderfully hoppy American style IPA coming in at 7%ABV.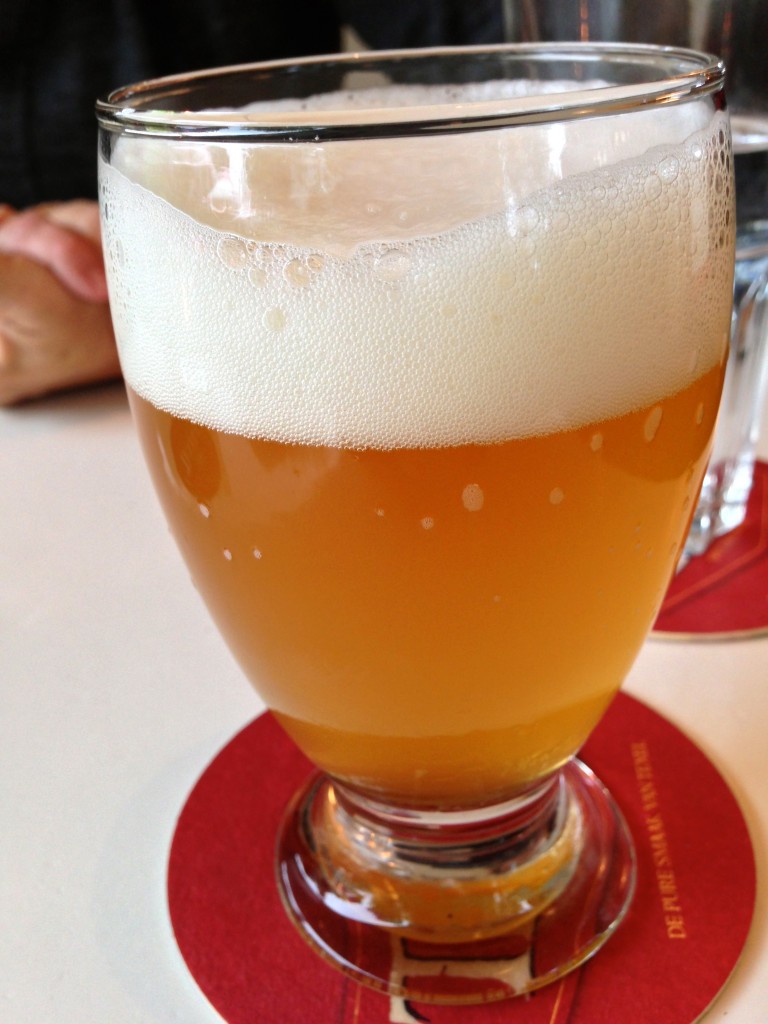 And split the Brouwerij 't IJ Wit with travel buddy.

Travel buddy also enjoyed a beautiful soy latte, topped with cookies. When the rain turned from a deluge back into a downpour, we raced through to wait for our next hop-on back to the hotel.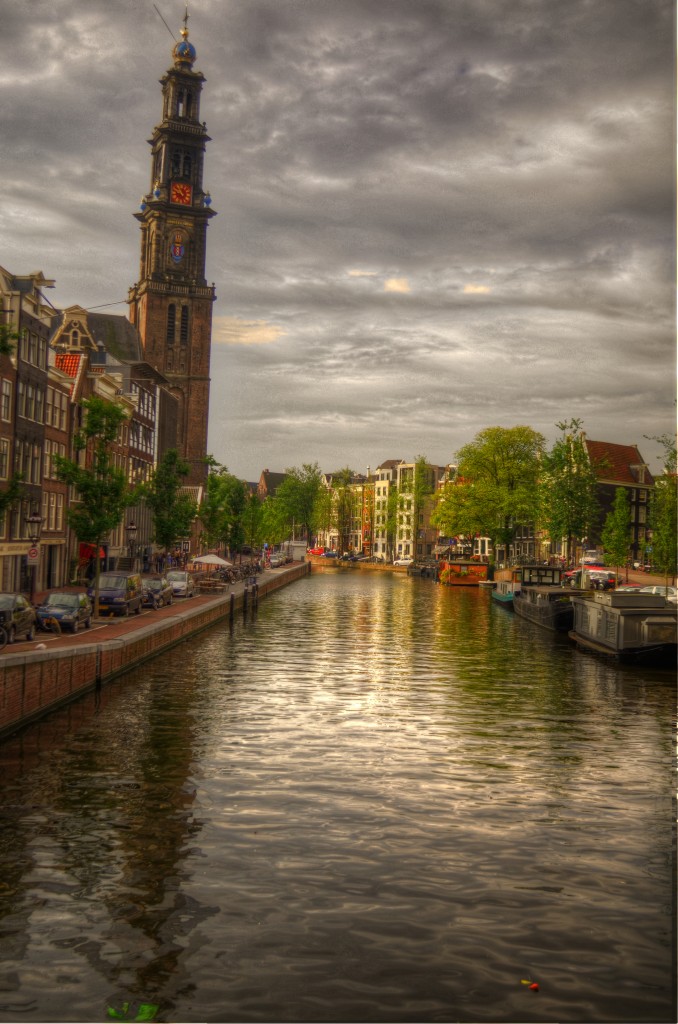 Up next – the Heineken Experience!