On my final day in Colorado, we left early for the airport and grabbed a quick bite to eat on the way.

Miniature egg, chorizo, grilled pepper and arugula sammich from Dallabetta's Muse in Loveland.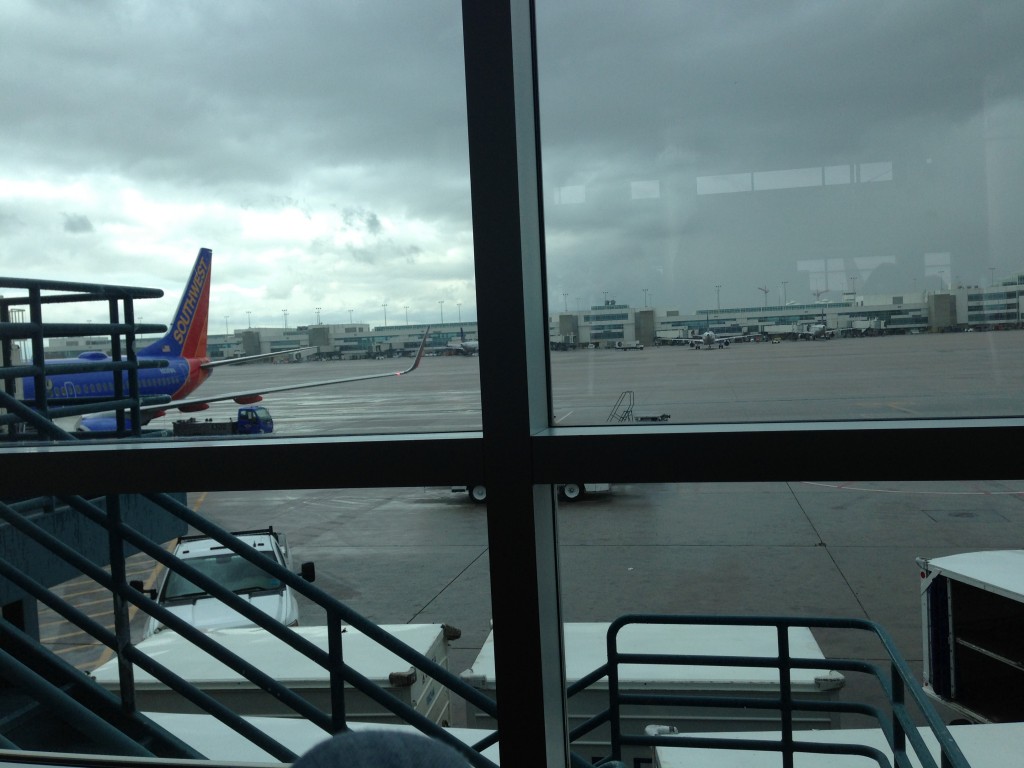 The airport was bustling with activity as they tried to load everyone onto the plane early in order to avoid two massive cells that were headed our way.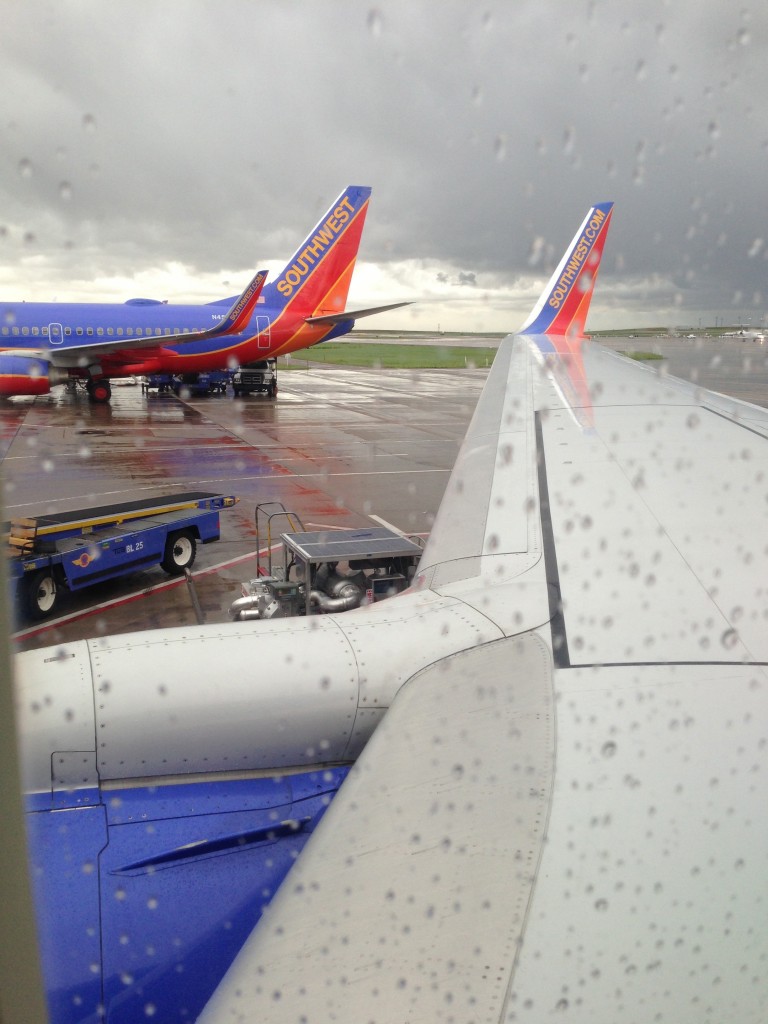 "I'm glad you took the window seat. You'll be the one getting struck by lightning instead of me." – Sweet words from the person sitting next to me.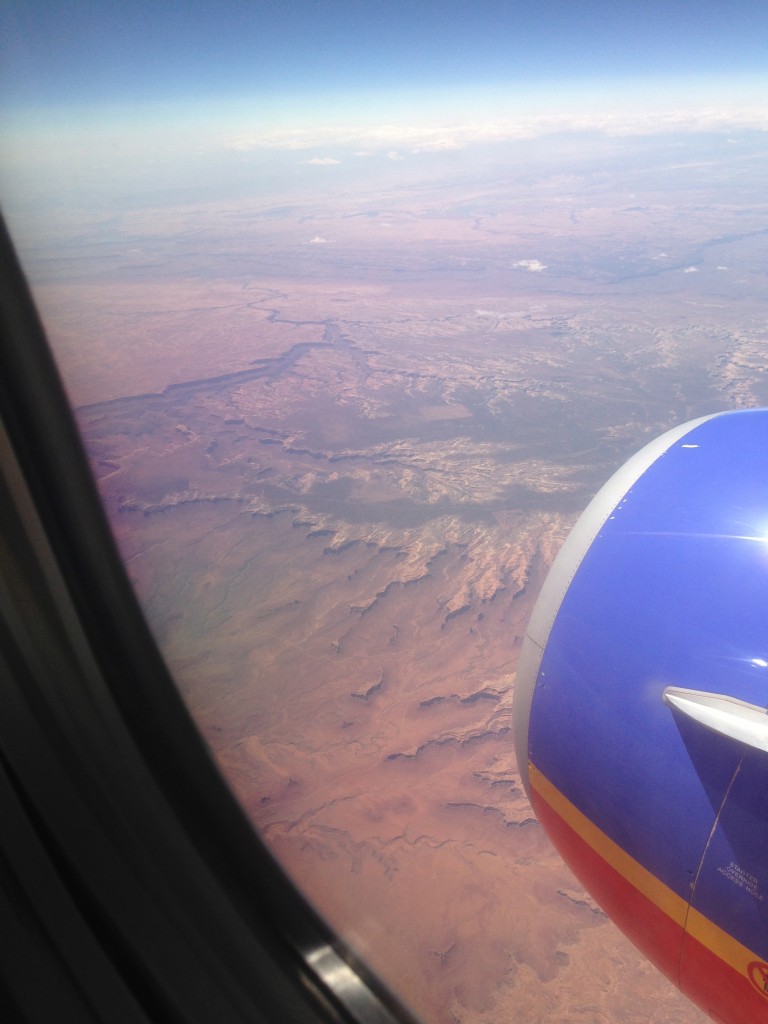 After a few rough patches and harsh bumps, we made it over the storm cells and back into California.
The next day, Enegren was back at City Tavern in Culver City, spreading the joy of beer, and graciously inviting me along to eat a lot of delicious food and drink handcrafted beer. And take a few pictures. That too.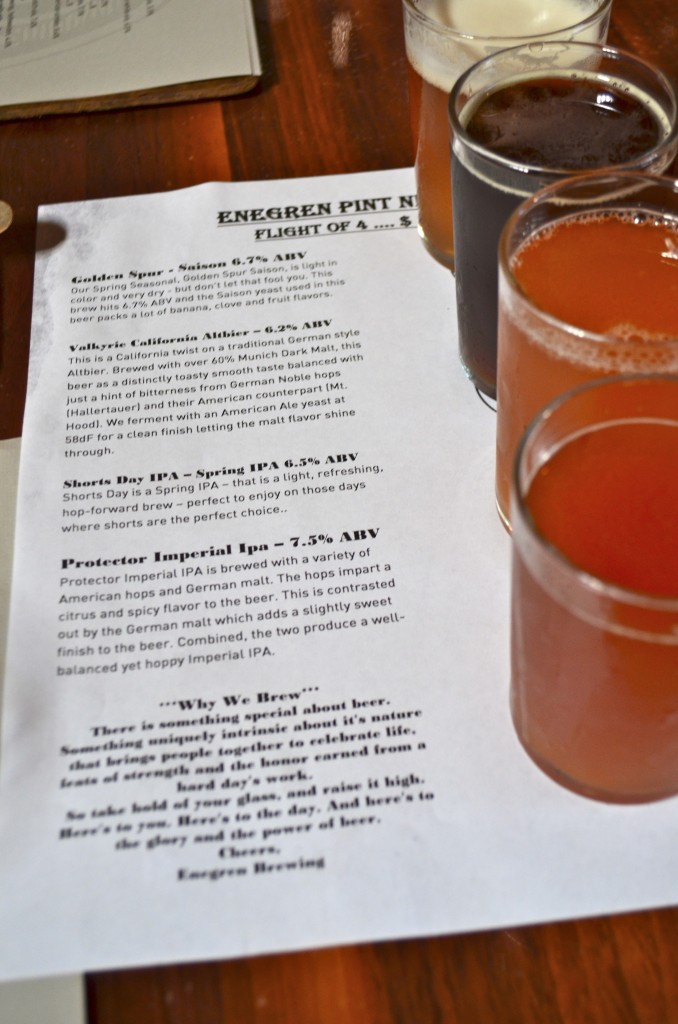 We started off with a flight, just to make sure everything was tasting as it should.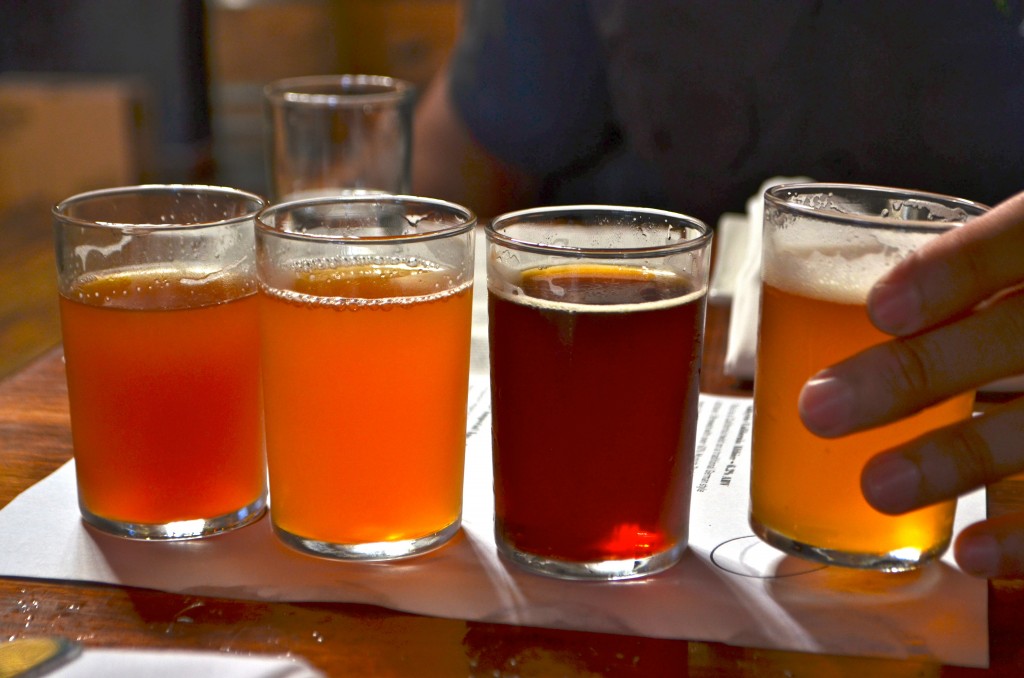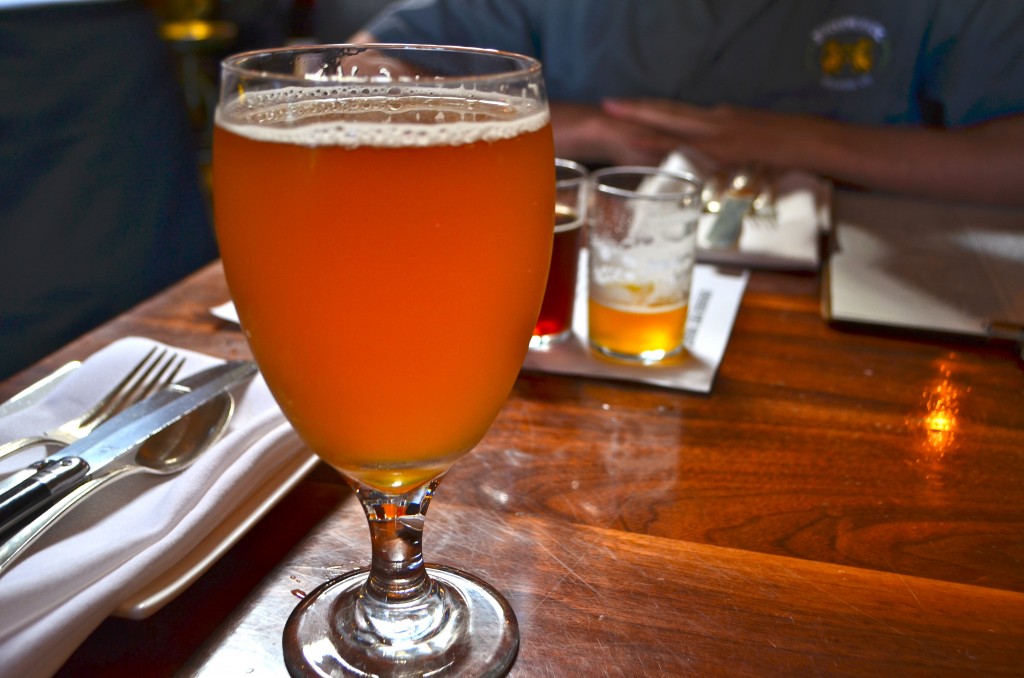 I went for a glass of Golden Spur Saison. Gotta enjoy the seasonal before it runs out!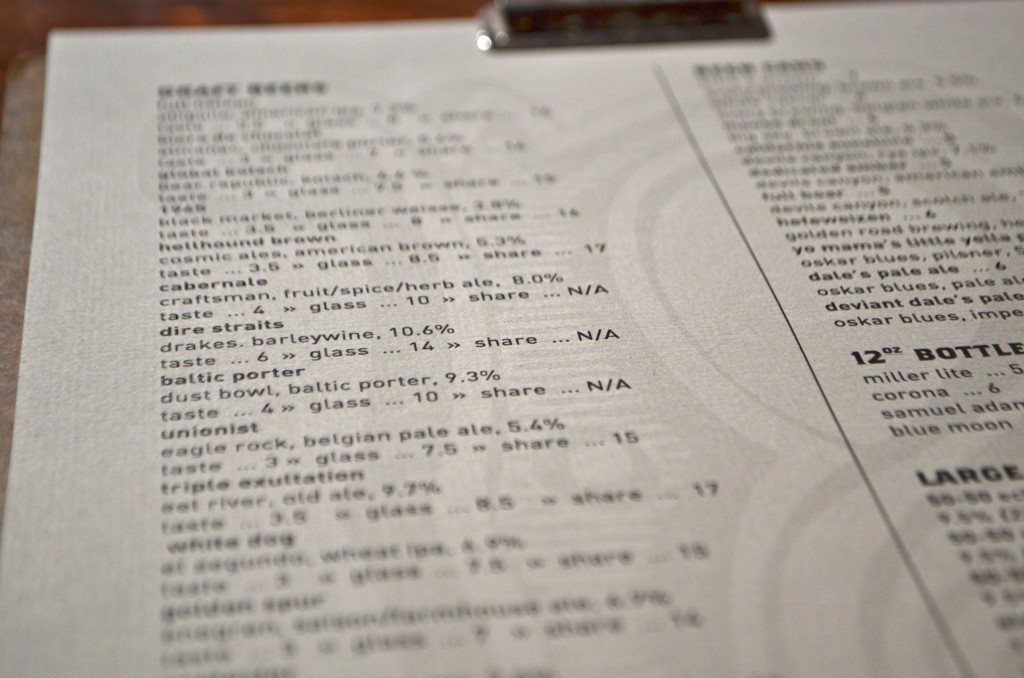 Their rotating beer list had a few new beers I hadn't heard of before. I tried the Wimpy IPA – a collaboration between Marin Brewing and Green Flash. Exceptionally pineapple-y on the nose and flavor and only 3.3%ABV! Tastes like a big IPA with just a flick instead of a punch of alcohol.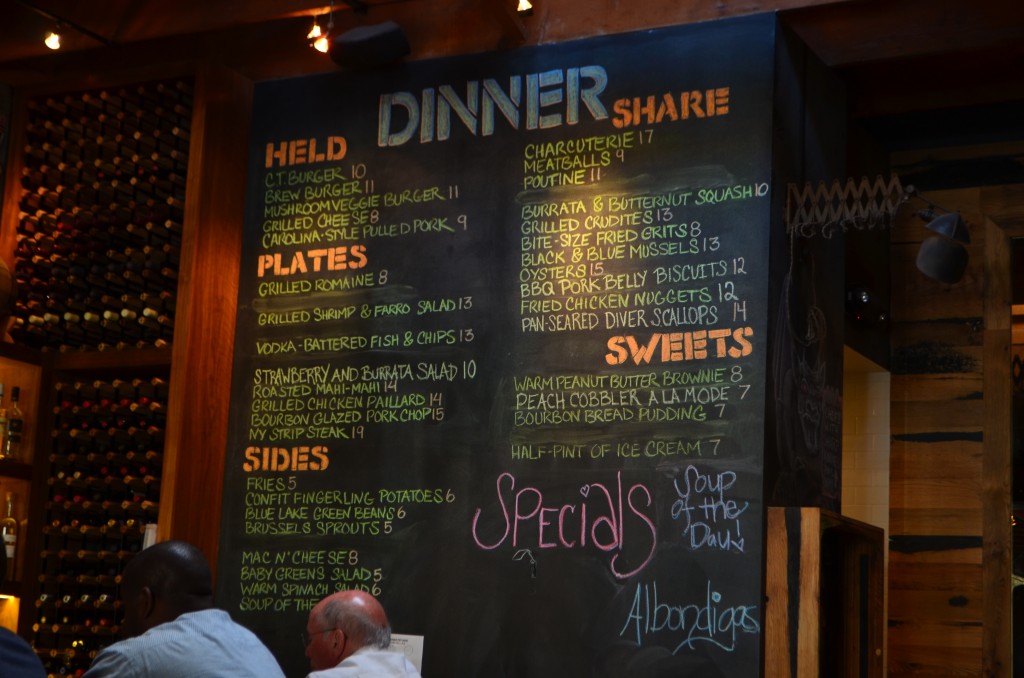 The dinner menu has shifted around a bit too. After a good half hour of deliberation and changing my mind three times, I decided on the pork chop.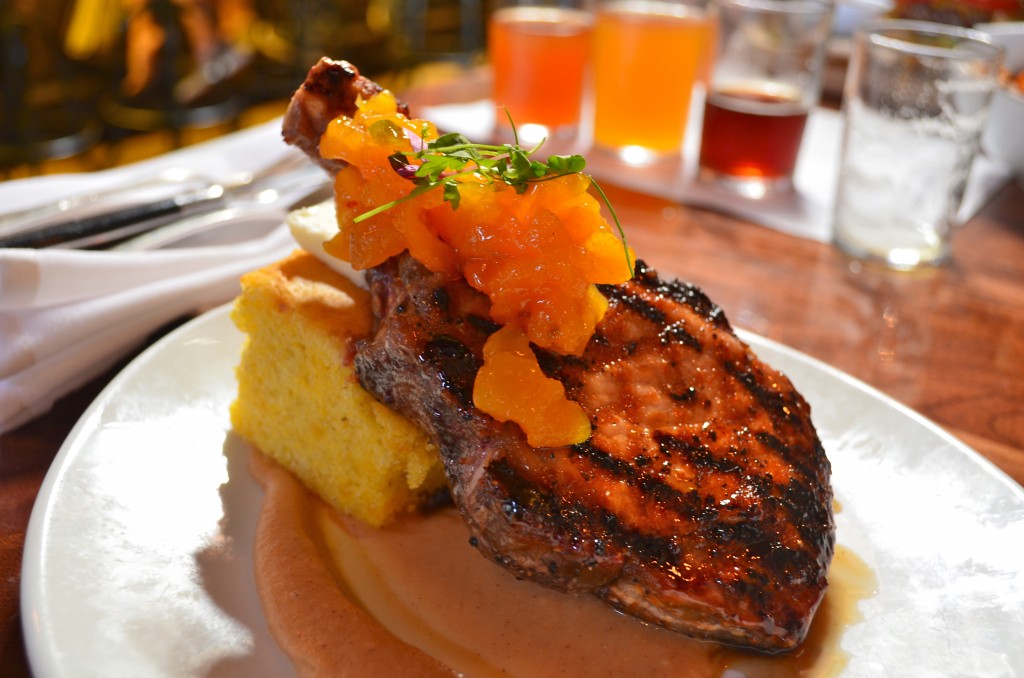 Bourbon-glazed pork chop topped with apricot jam and apple butter, and served with jalapeno cheddar cornbread. Mind-blowing and deliciously tender, boozy and sweet. This dish was bliss on a plate.
The night ended slowly as I tried to emerge from my food coma and failed. Many flights and pints were had round the entire restaurant followed by quite a few people approaching the brewers table to extend their compliments. Quite a successful and delicious night!