After my midday visit to Dave's Electric Brewpub, I was all warmed up for Four Peaks Brewery. You can't make reservations, it was a Saturday night, we were in a college town and we were prepared to wait.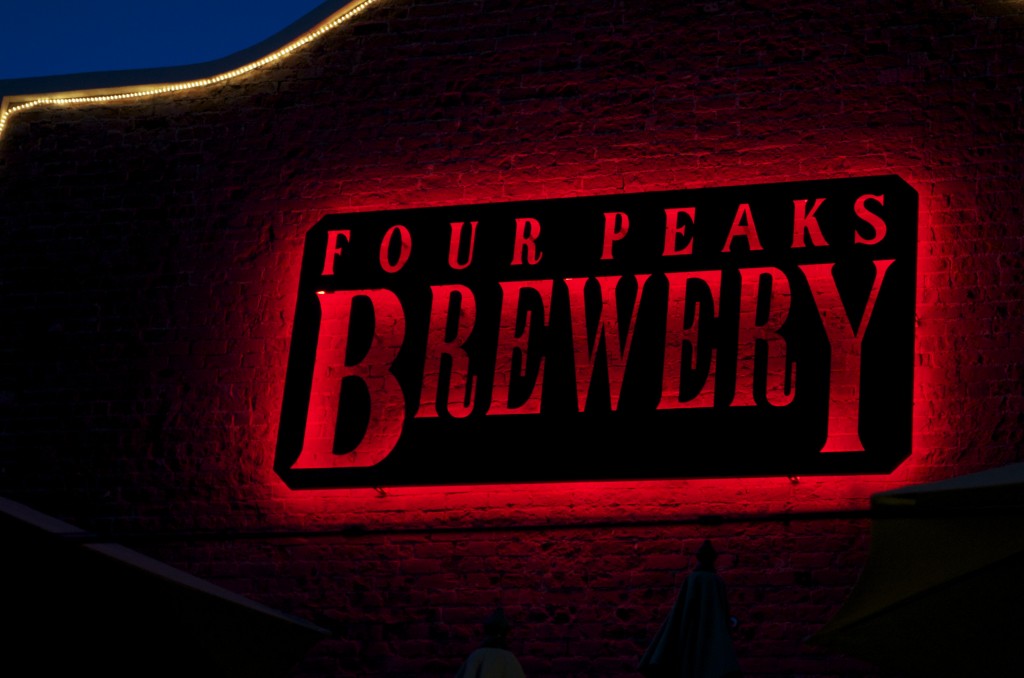 And wait, we did! We waited for about an hour before we were seated outside, and it was worth it.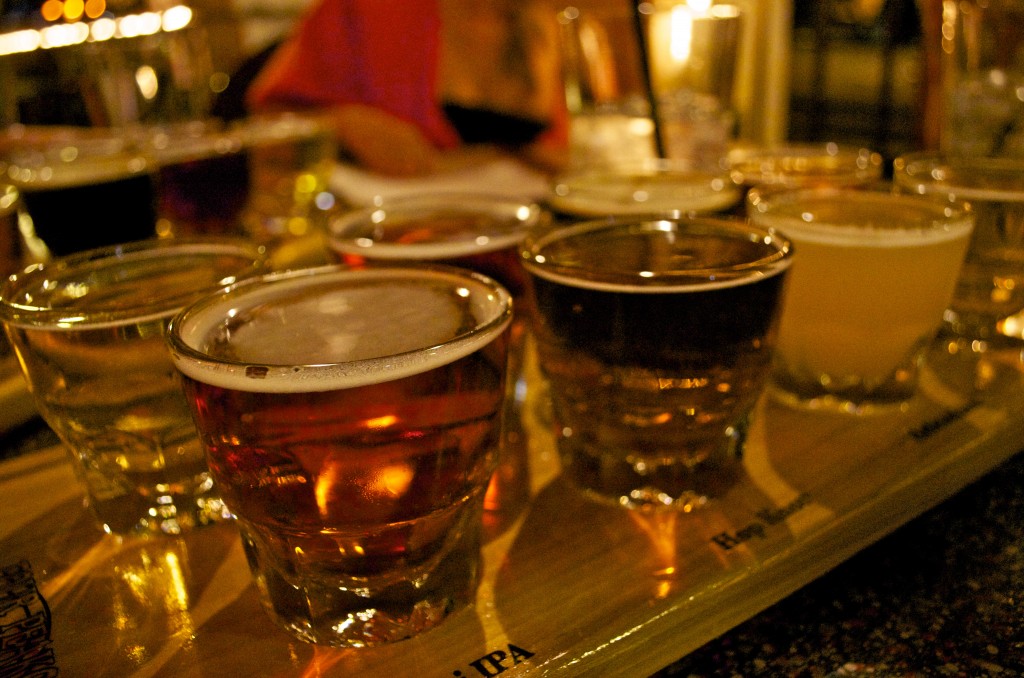 First and most importantly, we ordered two taster flights. I was with Katrina – a wine drinker who was willing to learn beer. I showed her how to swirl, sniff and sip, and was more than thrilled to see Katrina's eyes light up as she realized that all these beers had different flavors, aromas and mouthfeel. It makes me so happy to watch an avid wine drinker reach for a super hoppy IPA and cradle it delicately in her hands, eyes closed, enjoying the floral aroma before diving in.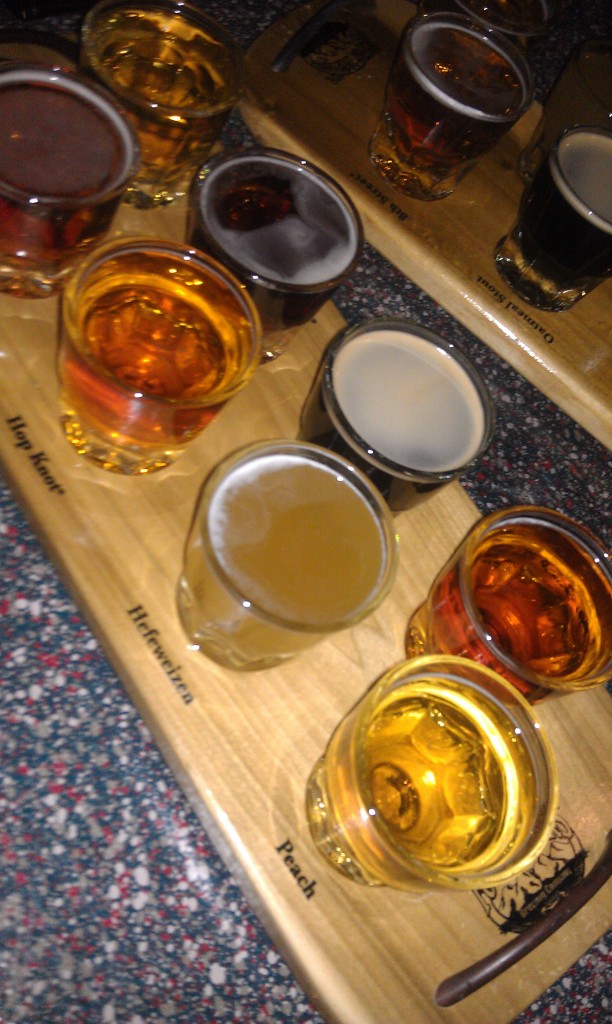 Now to my flight! The Hefeweizen was delicious – full of banana and cloves, a musty/earthy flavor that I absolutely adore and a clean finish. My ultimate favorite was the Hop Knot IPA – intense grapefruit and a strong pine aroma, but rounded out with a good dose of caramel and hints of toffee. As always, I also adored the Kilt Lifter – a sweet Scottish style ale with a sweet, bready aroma followed by a similar flavor and a thick, rich finish. This one seems to be on tap everywhere I go in Arizona!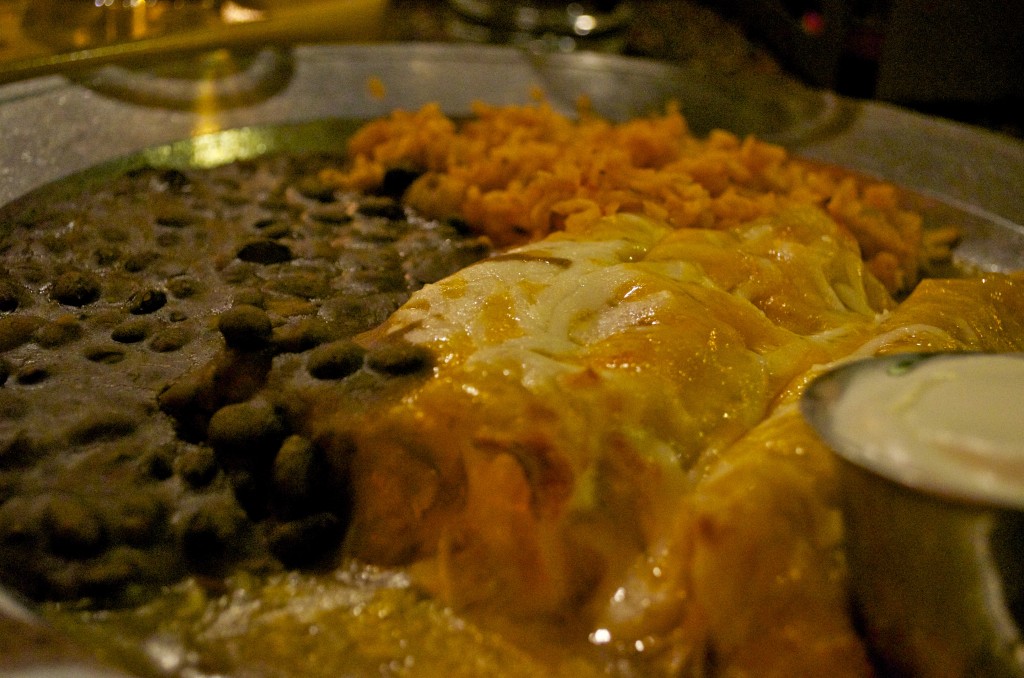 The food here was good, but not my purpose for going. The waitress recommended the chicken enchiladas. I received. I consumed. I reached for more beer tasters.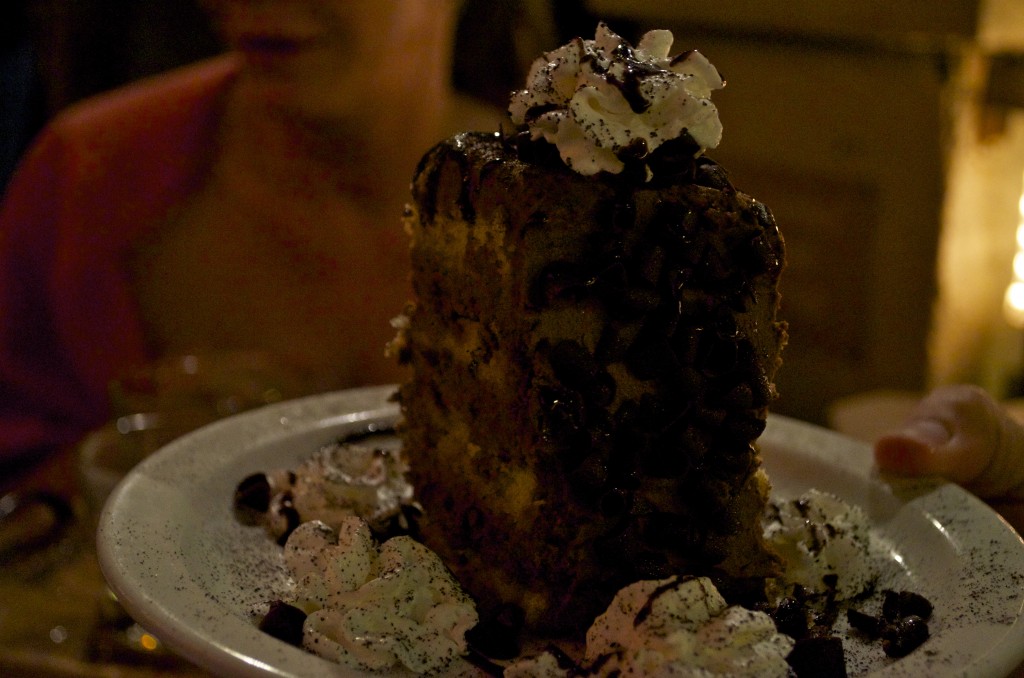 We did have to order the "stoutamisu" – tiramisu (duh) made with the oatmeal stout (duh again). Not quite a tiramisu, but delicious nonetheless.
Now on to my favorite part – the brewery! I walked inside, camera in hand, and asked a security guy and waitress how many barrels the system was. Neither had any idea what I was talking about and pointed me in the direction of an awesome, well-educated-on-beer manager on duty, Trevor, who kindly showed me around the brewery even though the restaurant was packed with people.

This is their bottling line, received from an old German brewery years ago. I haven't come across any of their bottled beers in stores, however. I've only seen them in cans.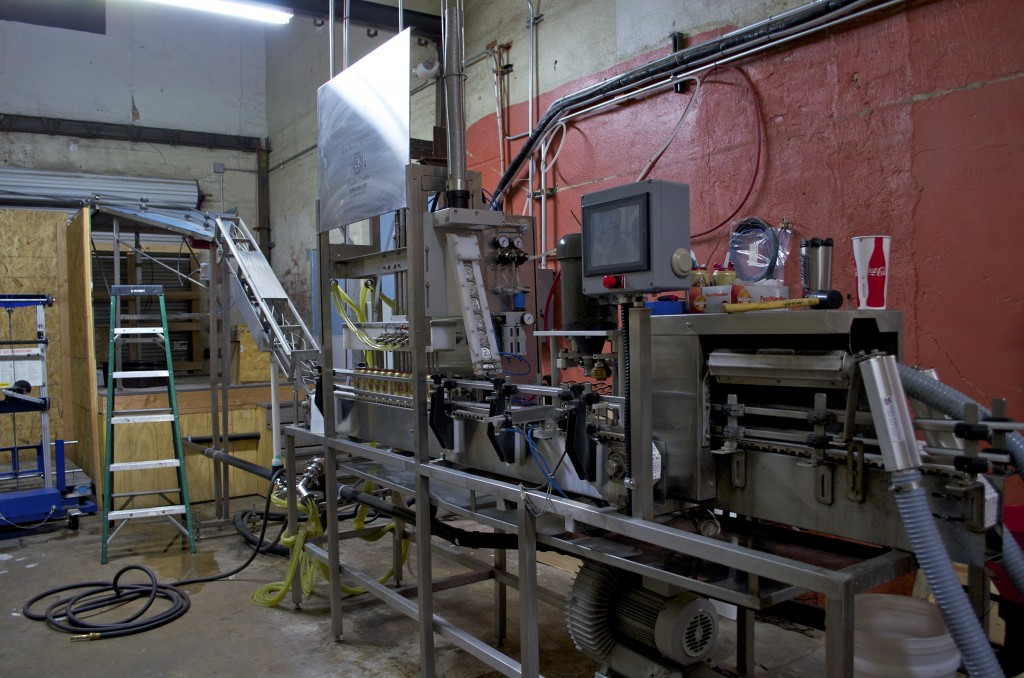 Delicious canning line! If I'd had more time, I could've spent an hour staring at this machine.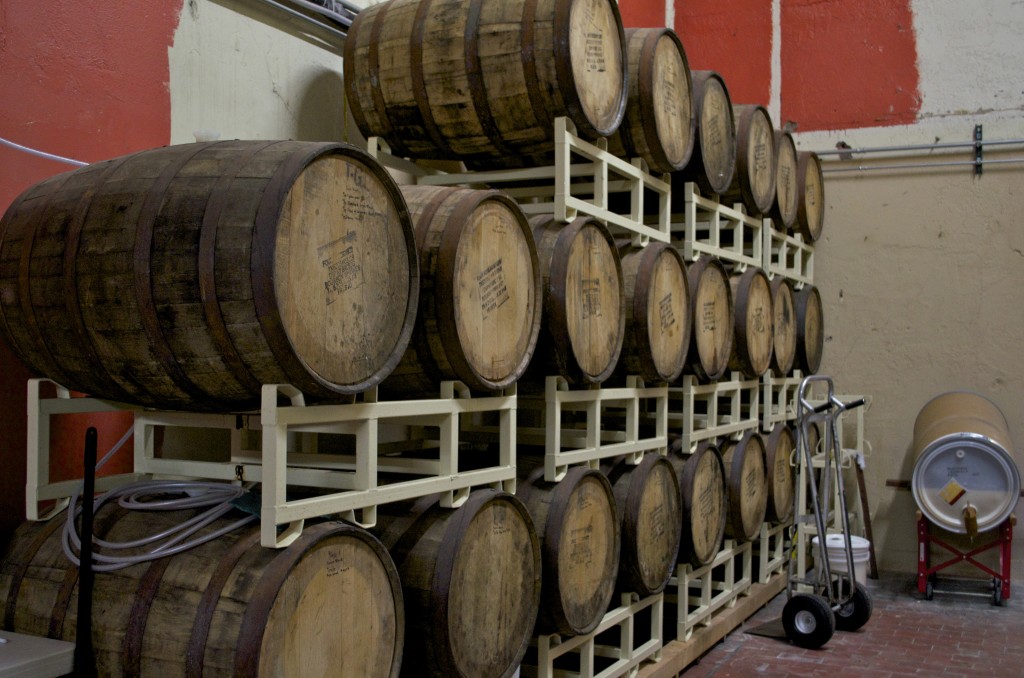 They've been barrel aging for years now. Unfortunately, there were no barrel aged beers in the taster flight. I guess I'll just have to return to try one of these another time!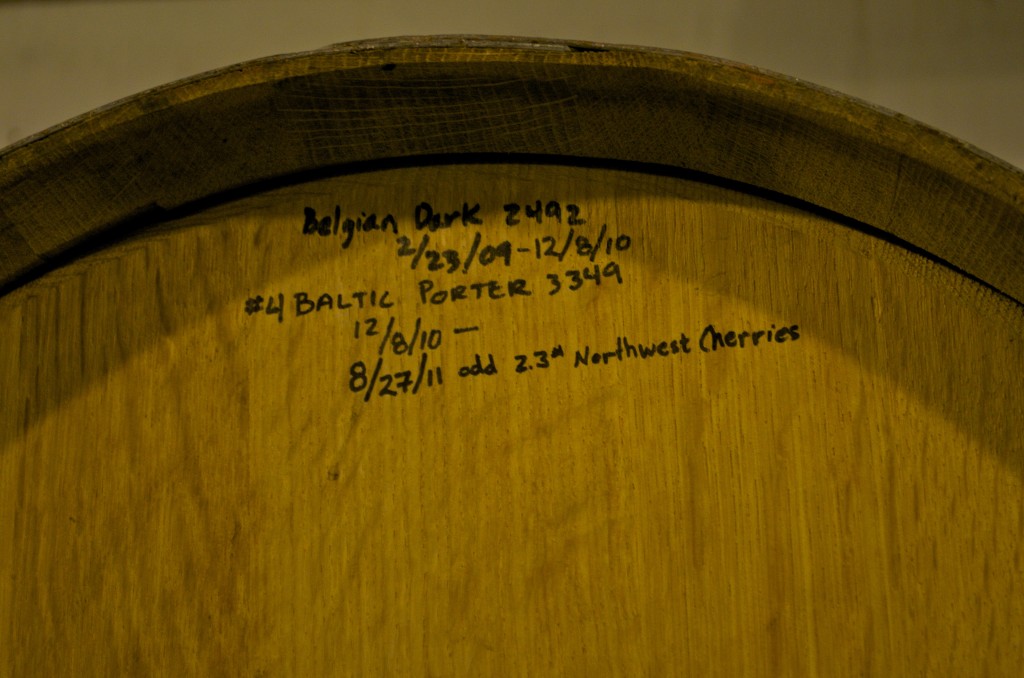 I got a nice sniff of this one though! I love when cherries are added to any dark, malty beer. Hmmm, upcoming homebrew ideas are racing through my head…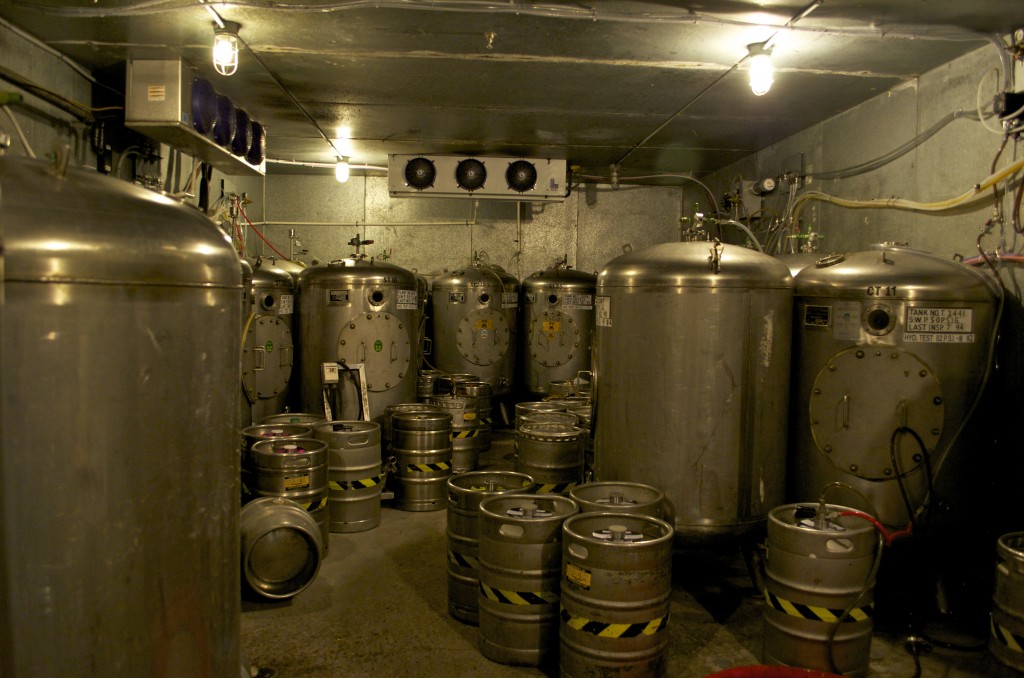 Serving tanks are kept in the walk-in cooler so the bartenders don't have to run back every ten minutes to change a keg. They go through a LOT of beer here!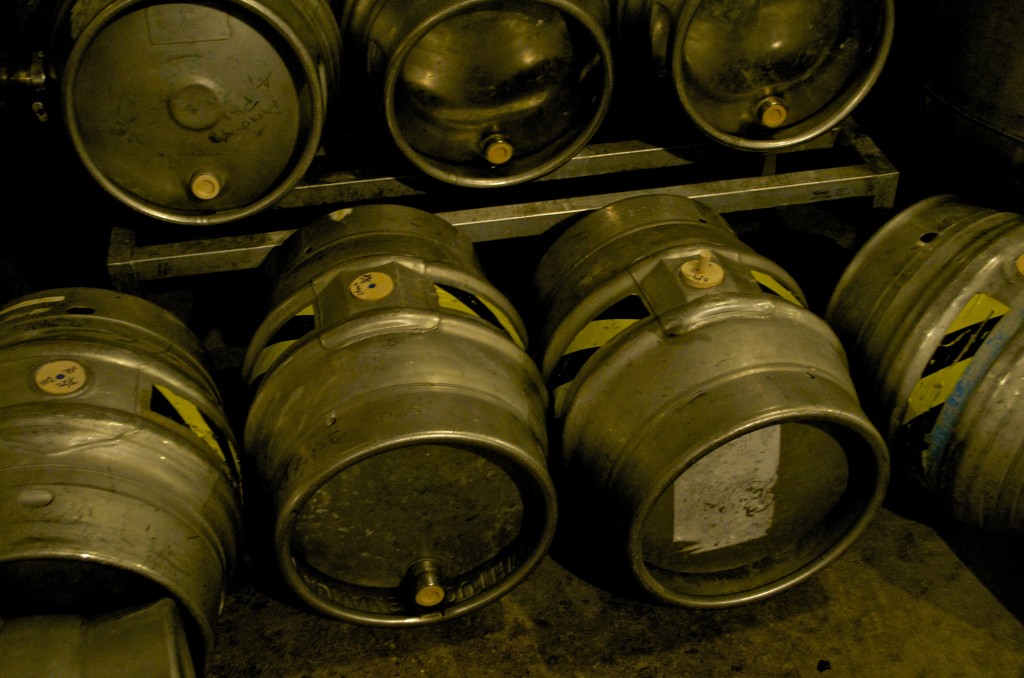 They also serve real cask ale! These are tapped only on Wednesdays, and are usually gone within a few hours.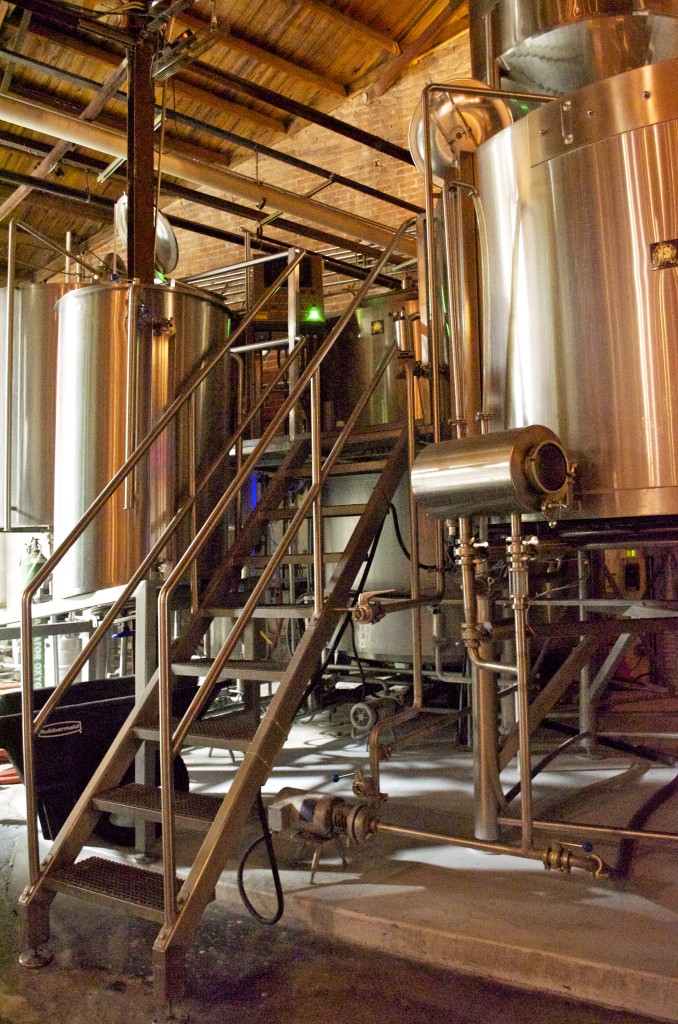 Four Peaks currently has a 40bbl brew system, but are expanding to a new location (56,000 square feet) where they'll have a 60bbl system and 240bbl fermentors! Four brews a day to fill those bad boys!

In case you weren't sure, that gigantic tank on the left is a 240bbl bright tank. GIGANTIC. BEAUTIFUL. TANK.

Currently the brewery is stuffed with dozens of 40bbl fermentors that you can gaze longingly at as you enjoy your pint, eyes glazed over with desire. No? Just me?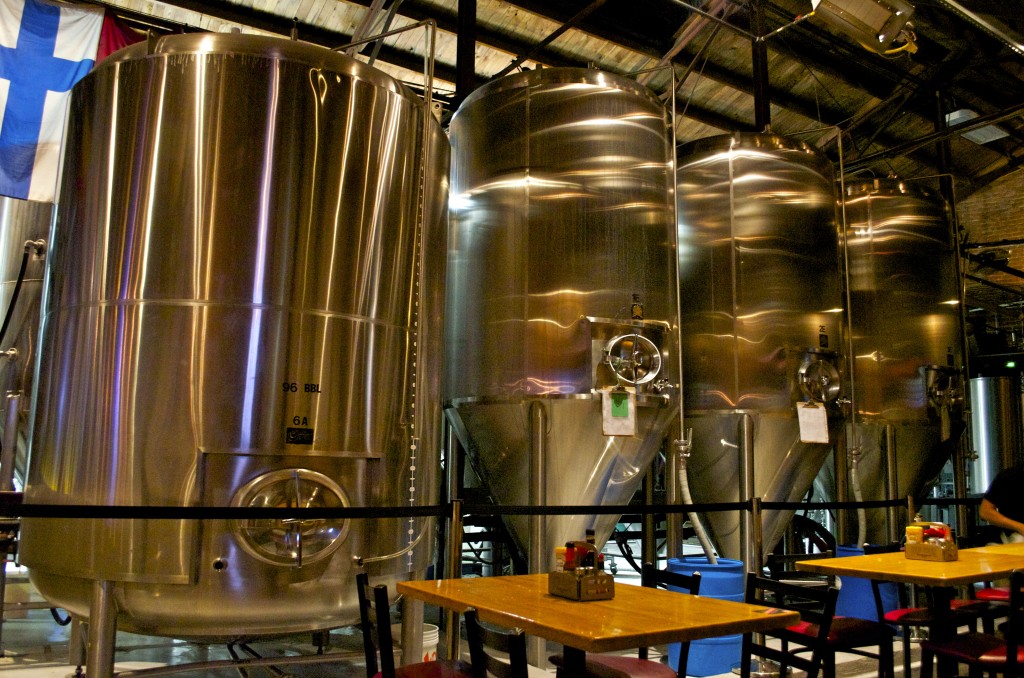 Just picture yourself at that table there with a cask ale in hand, the rumble of happy voices and burbling fermentors in the background and the smell of mash and hops floating across the warm breeze of an Arizona evening. Pure ecstasy.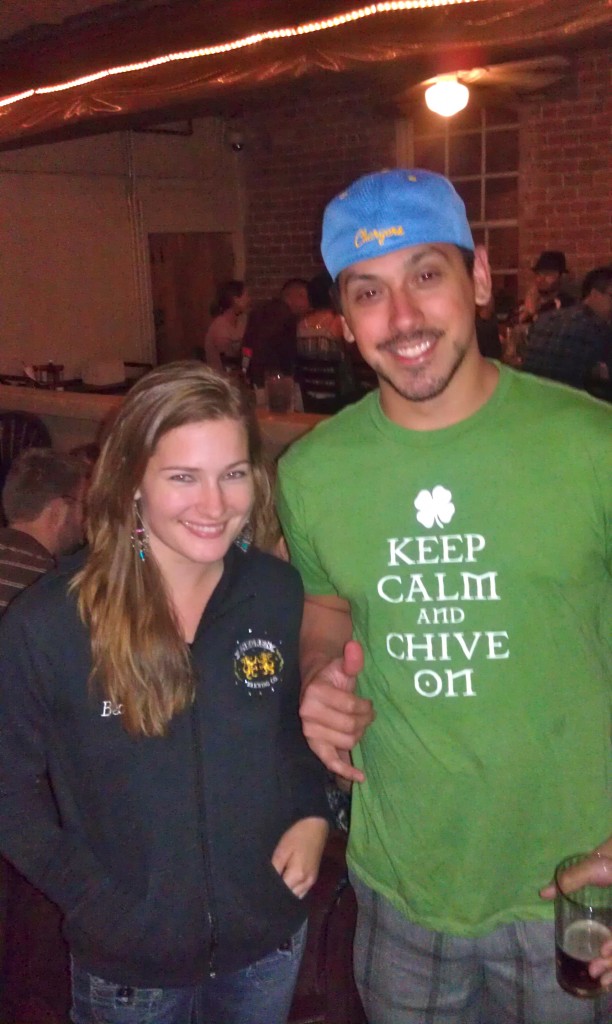 After my tour, I was sitting at the table and noticed THIS guy in a green shirt. I saw "Keep Calm" and shouted out, "Is that a Chive shirt???" Indeed, it was! I need to get my own Chive shirt to rep!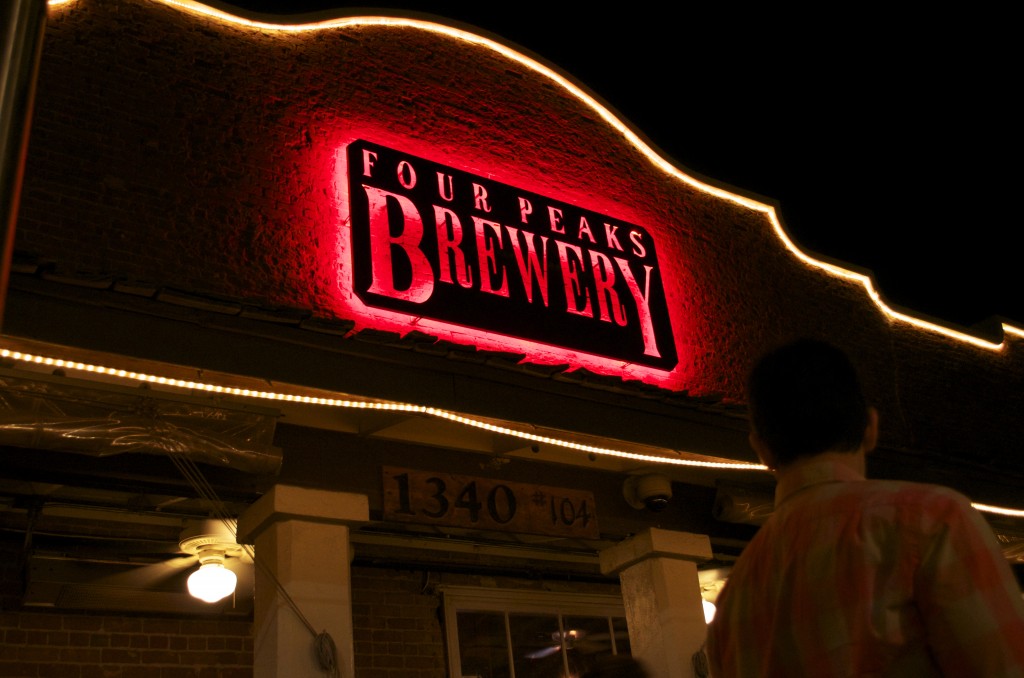 Loyal Chiver and Chivette running into each other at a craft brewery – completely awesome.