Do you guys remember a few weeks ago when I got a delicious present in the mail?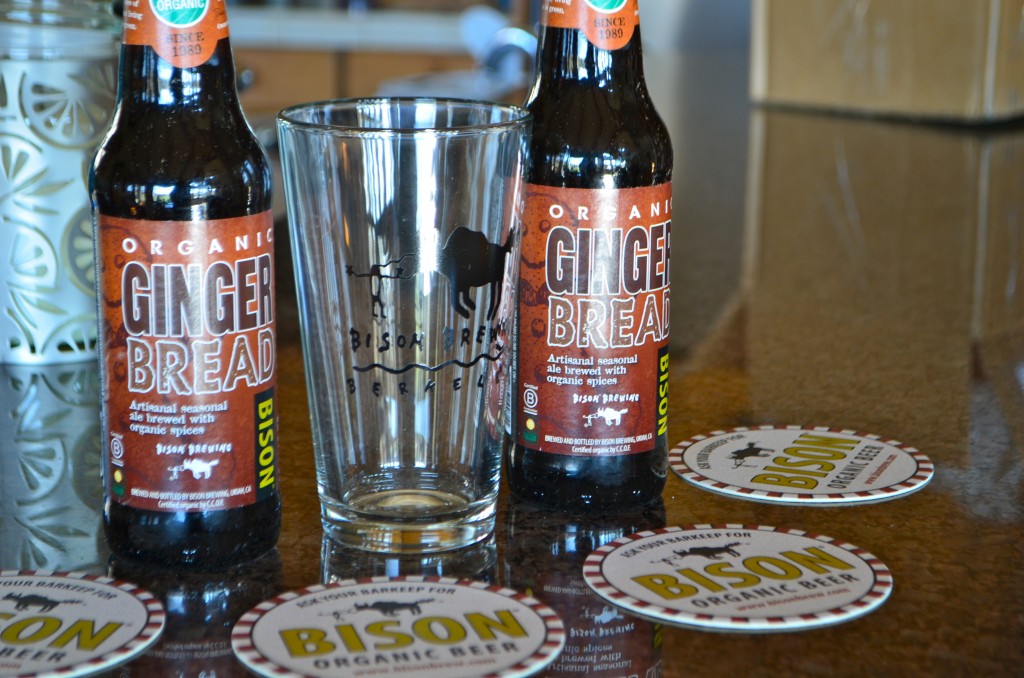 I was sent some of Bison Brewing's Organic Gingerbread Ale from the owner of the company to develop some recipes and pairings. I wracked my brain for ideas and finally came up with a stroke of beery-genius last night after making homemade potstickers. They were tasty but not quite mind-blowing, and the spicy sauce I served them with was overpowering and unbalanced. A lightbulb switched on and I remade them for lunch today with some boozy additions.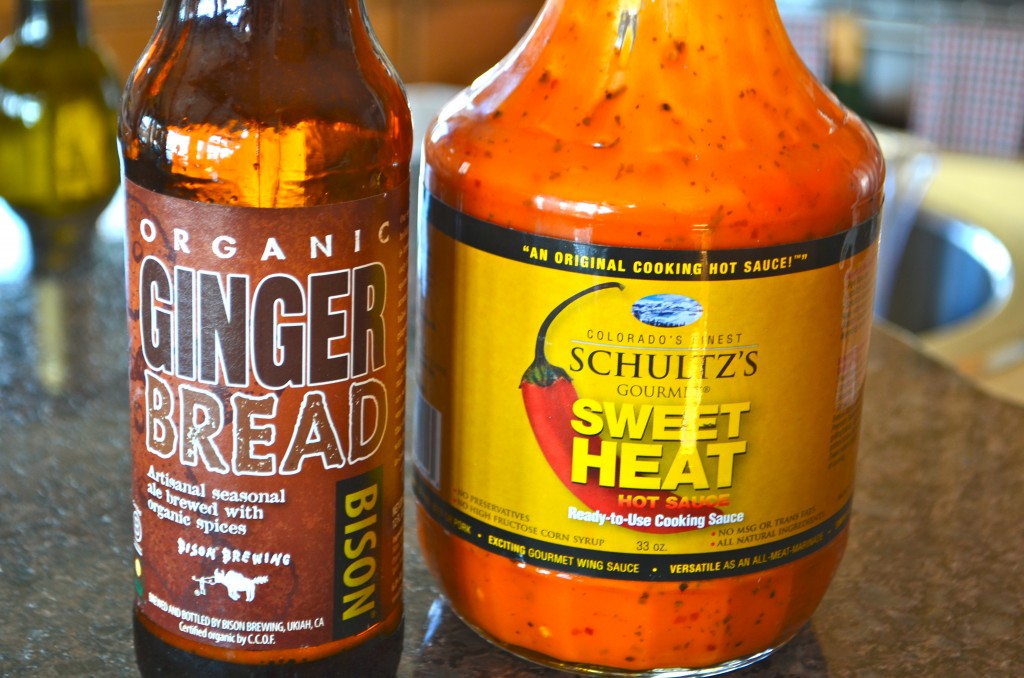 California and Colorado – these two were made for each other.

Turkey Potstickers with Spicy Sweet Gingerbread Beer Dip
Print recipe
Piping hot homemade potstickers with a hint of cinnamon and gingerbread are served with a spicy sweet dipping sauce made with Bison Brewing's Organic Gingerbread Ale.
Ingredients
1lb organic ground turkey or chicken
1/2 bell pepper (seeded and diced)
1/4 cup green onions (finely chopped)
1 egg
2 teaspoons ketchup
1 teaspoon yellow mustard
1 tablespoon Bison Brewing Gingerbread Ale
2 teaspoons Worchestshire sauce
1 teaspoon brown sugar
1 teaspoon sea salt
1/2 teaspoon ground black pepper
1/4 teaspoon ground cayenne pepper
1 packet wonton wrappers
1 cup vegetable broth (divided)
1/2 cup Bison Brewing Gingerbread Ale
1/2 cup brown sugar
2 tablespoons hot sauce (Frank's Wing Sauce or Schultz Spicy Sweet as examples)
Note
Make the dipping sauce ahead of time to free up space on your stovetop.
Directions
For the dipping sauce
Step 1
In a small pan whisk together the brown sugar and beer over medium heat, then reduce to a simmer until the mixture is reduced by half (about 40 minutes).
Step 2
Remove from the heat and whisk in the two tablespoons of hot sauce. Put into a serving dish to let it thicken for five minutes and then serve.
For the potstickers
Step 3
In a large bowl combine the first twelve ingredients (turkey or chicken through cayenne pepper) and set aside.
Step 4
Take one wonton wrapper from the package and cover the packet with a damp cloth to keep them from drying out and cracking. Dip your fingers in water and wet two edges of the wrapper.
Step 5
Heat a large pan over medium-high heat and lightly spray with olive oil once hot.
Step 6
Place the wontons in the pan and cook for 1-2 minutes, then flip to brown the other side.
Step 7
After browning both sides, pour in just enough vegetable broth to cover the base of the pan and cover the pan with a lid for one minute to steam through. Serve, wipe the pan with a paper towel to remove the stock residue and repeat with the rest of the potstickers.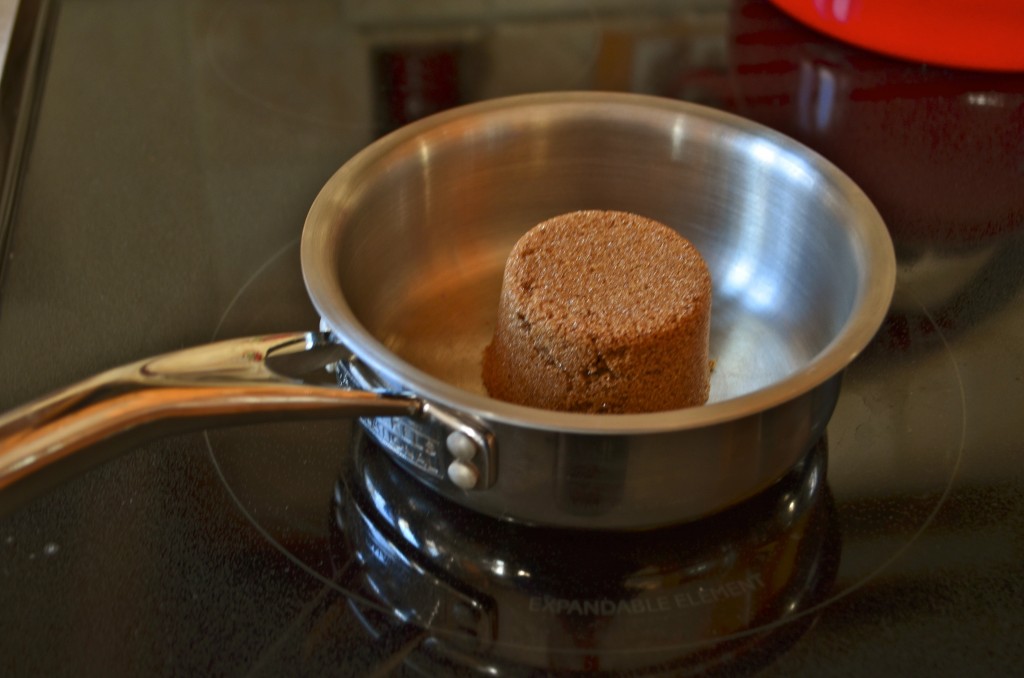 I've always loved making balsamic reductions for salads and ice cream, and decided to go for it with this beer as well. For this recipe, I recommend starting the
Gingerbread Ale
reduction while you assemble the potstickers.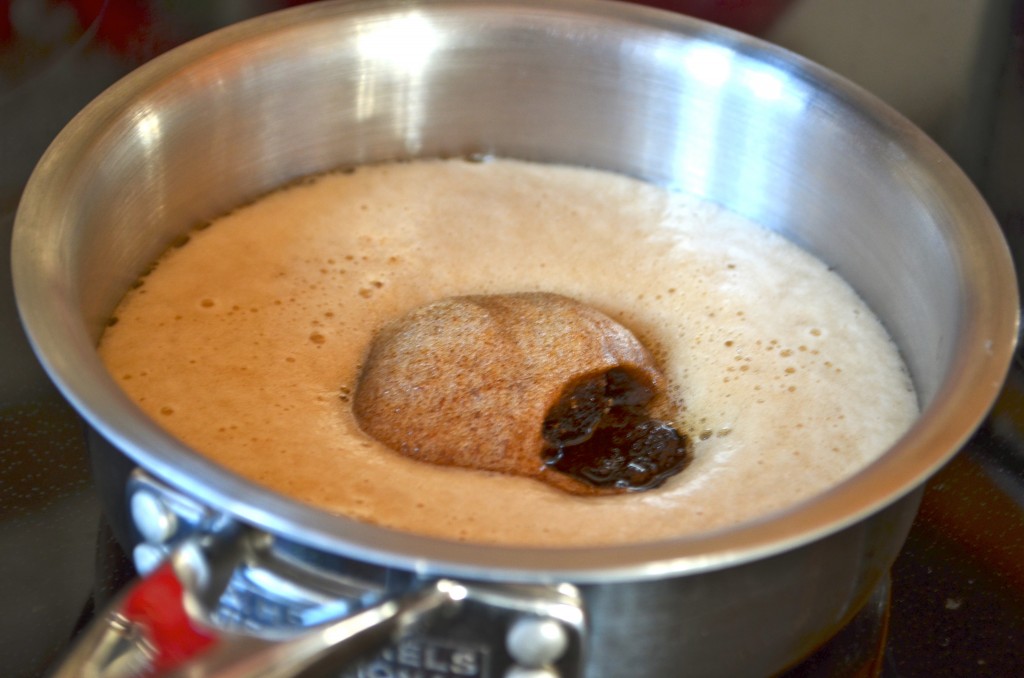 Combine the brown sugar and
Gingerbread Ale
, whisk together and set to simmer for about 40 minutes or until reduced by half.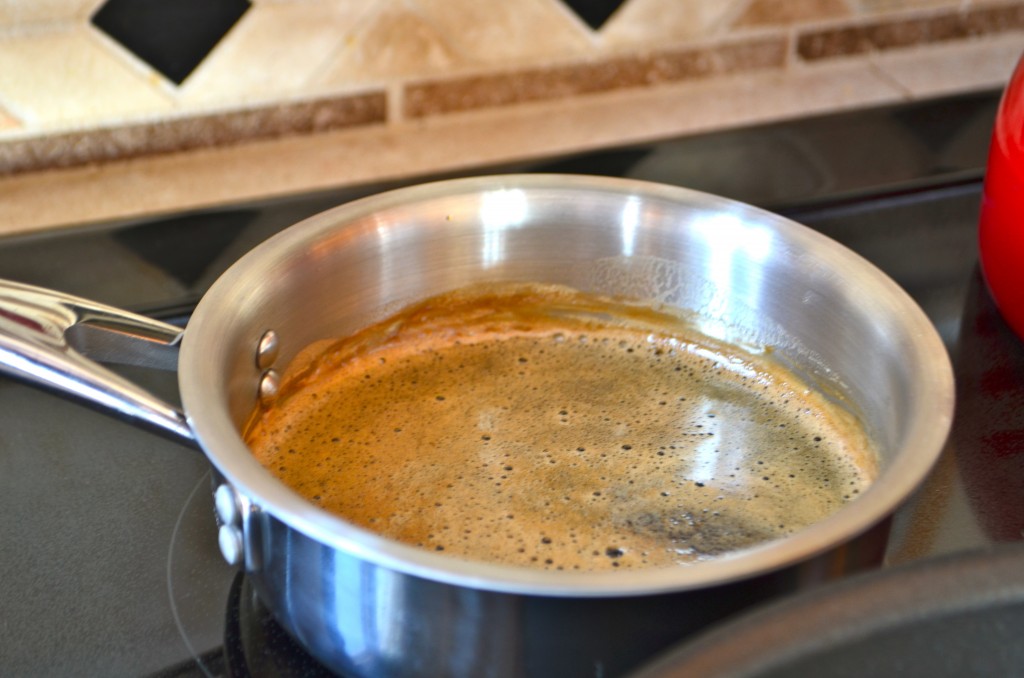 That's about right. Remove it from the heat, whisk in the hot sauce and pour it into a serving dish.
Combine the first twelve ingredients and prepare for a hassle with some wonton wrappers. The hassle is worth it, I promise you.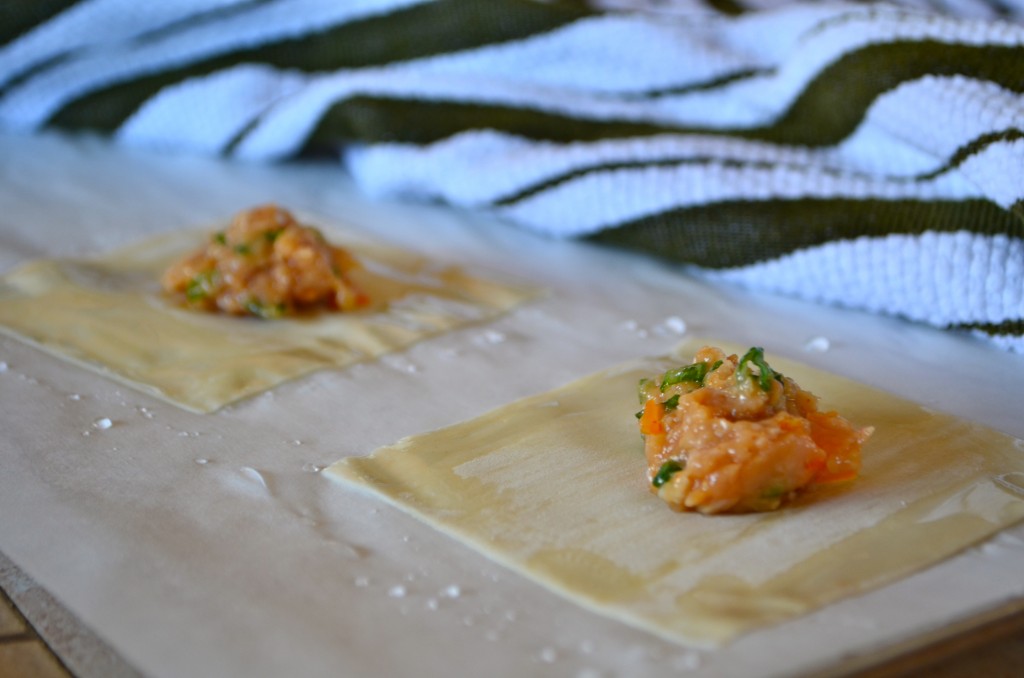 Wet the edges of the wonton wrappers with water and place a teaspoon of the filling in the center, being careful not to overstuff it.
Fold the wonton wrapper over and press the edges to seal in the goodness.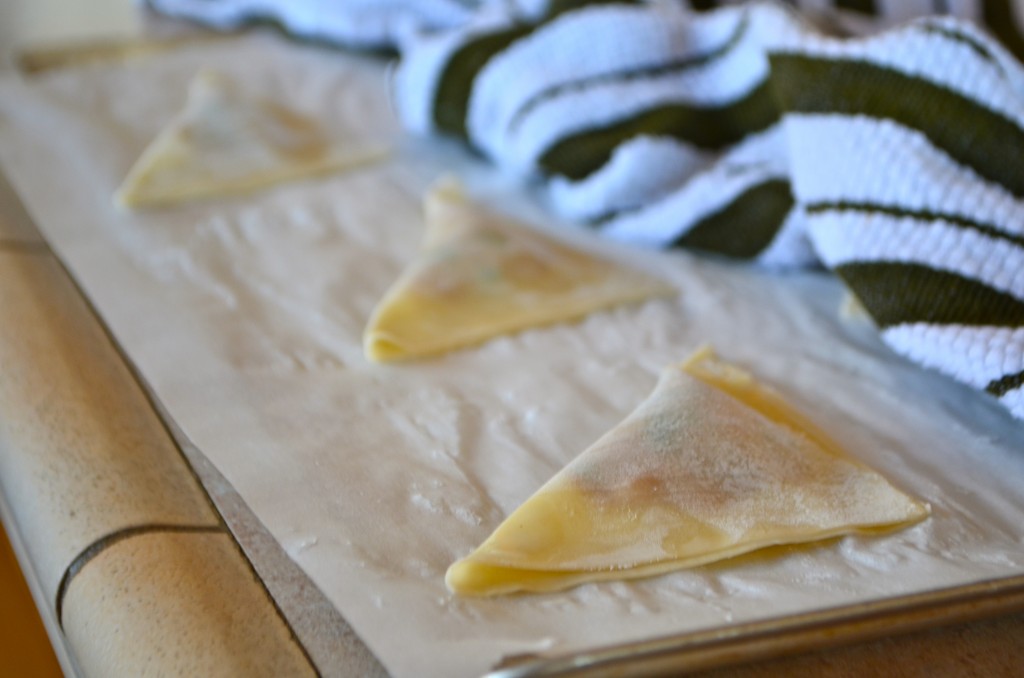 Repeat until all your filling is used up.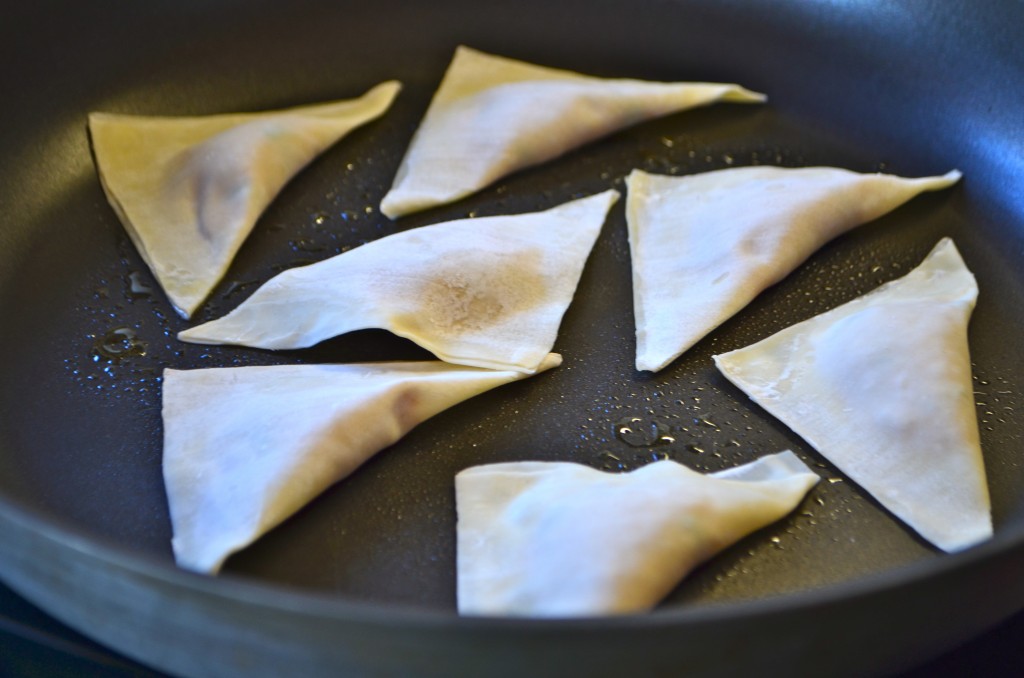 Put 'em in a hot pan and brown each side.
Pour in just enough vegetable stock to coat the bottom of the pan and immediately place a lid on top to steam these bad boys for another minute.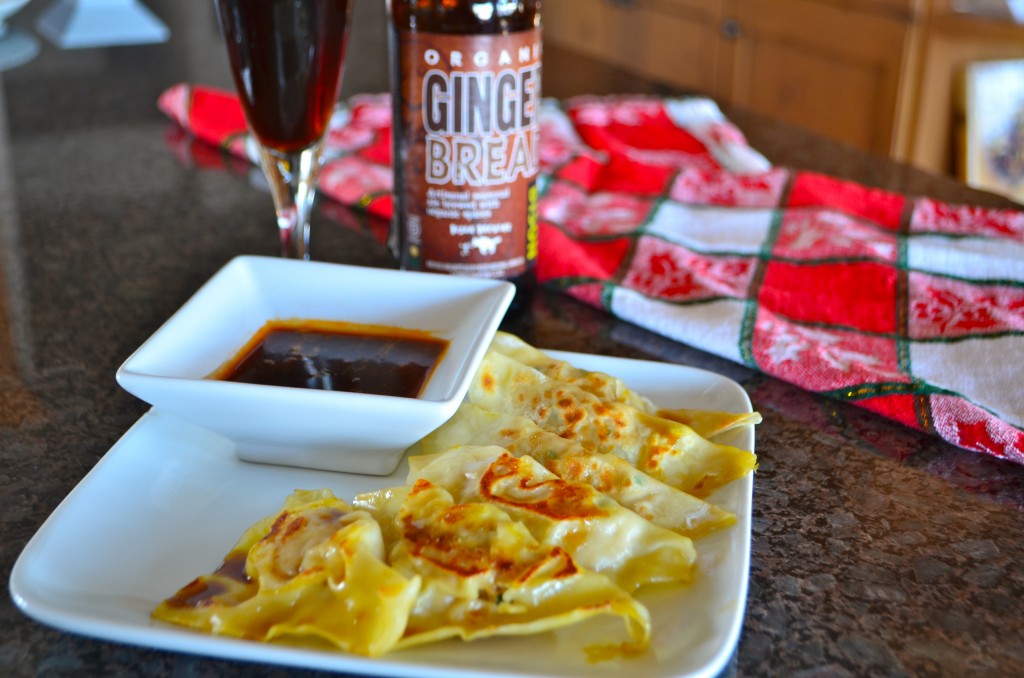 Serve them immediately, paired with a Bison Brewing
Organic Gingerbread Ale
to tame the flame from the spicy sauce.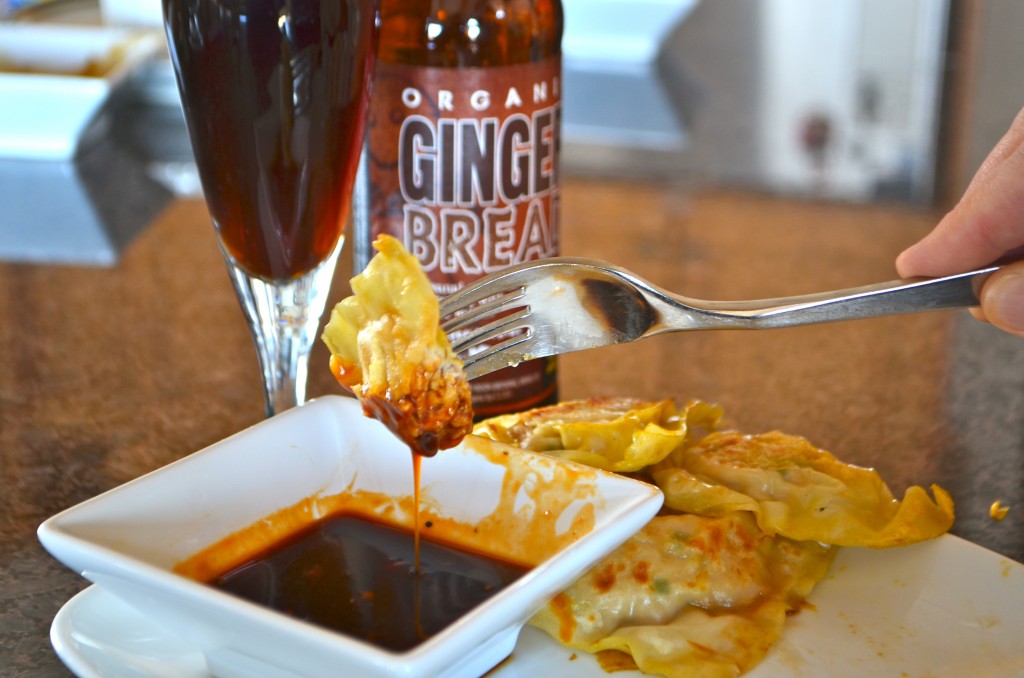 This is a sauce I think even the
Heat Freaks
can get behind! Enjoy!
Any recipes you'd like me to beerify? Have you ever beerified a recipe?