I know it's Tuesday, I know. When I'm on the road working the art festivals on the weekends, I generally don't get much time to blog (especially when the internet isn't free at the hotel *cough* Sheraton San Diego *cough*). Since I have a nice lazy day today, I'll catch you up on my pre-trip enjoyment.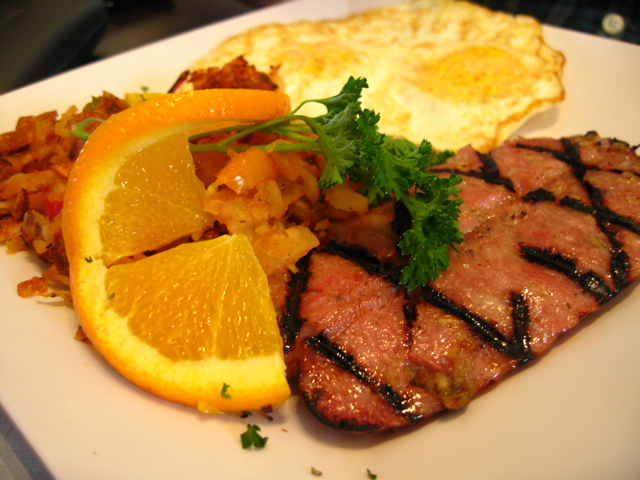 Brunch at Jinky's Kanan Cafe. My roommate ordered the chicken apple sausage, which was TO DIE FOR.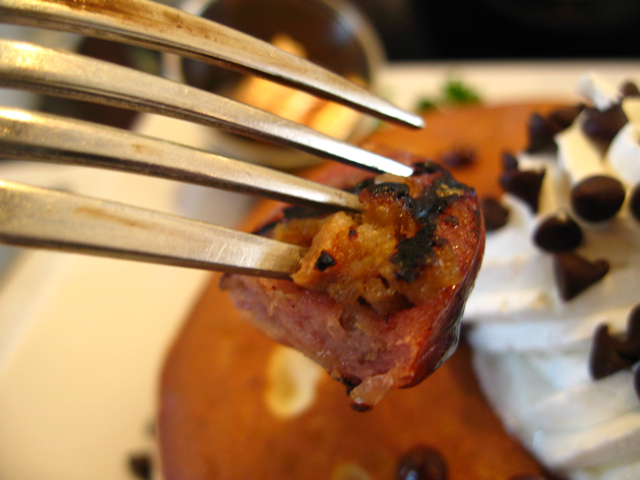 Mmmm, fresh grill marks!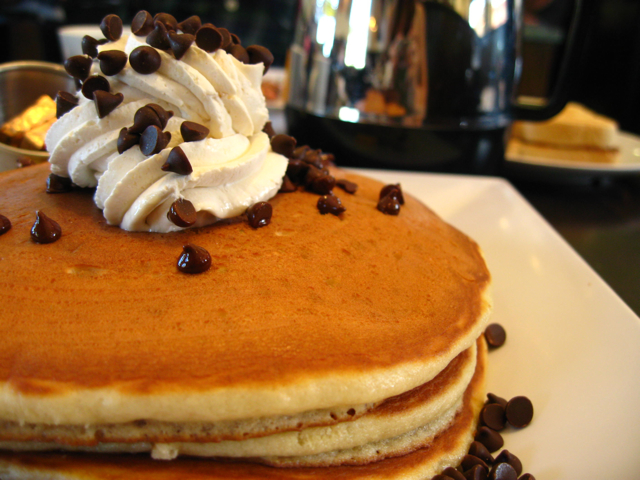 I made the waiter recite all of his favorites and recommendations, then discarded everything he said and got the chocolate chip and mascarpone pancakes.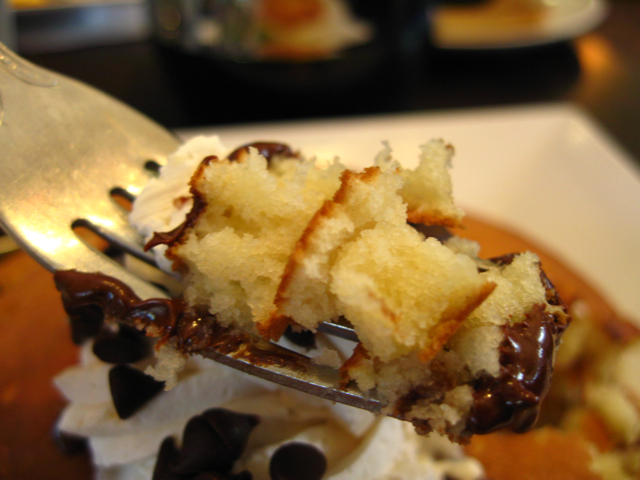 A perfect bite! These were almost perfect. My only complaint was that there were not enough chocolate chips. In my world, there's no such thing as too much chocolate.
The roomie and I headed home, comfortably stuffed, and both did a little work. Emphasis on a little… We decided that since it was such a beautiful day out, and since it was indeed Friday, we deserved to enjoy said beautiful Friday. Enter: Ladyface!

We ordered a few tasters to start: "Sometimes You Feel Like a Nut" – their freshly tapped firkin of Blind Ambition with hazelnut. All of their firkins are served room temperature, and I end up not being a big fan. For me, the hazelnut was a little overpowering and almost too sweet. Chilling it would have toned down the overwhelming aroma. We also sampled the nice 'n icy Workers' Co-Hoperative – a tame IPA with a very floral nose. I prefer the Chesebro IPA, but they were all out.
Sad face.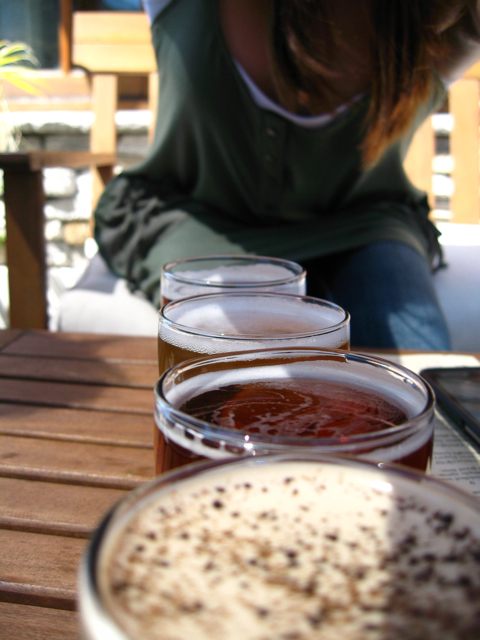 This was my attempt at getting a good shot of the Picture City Porter. I failed.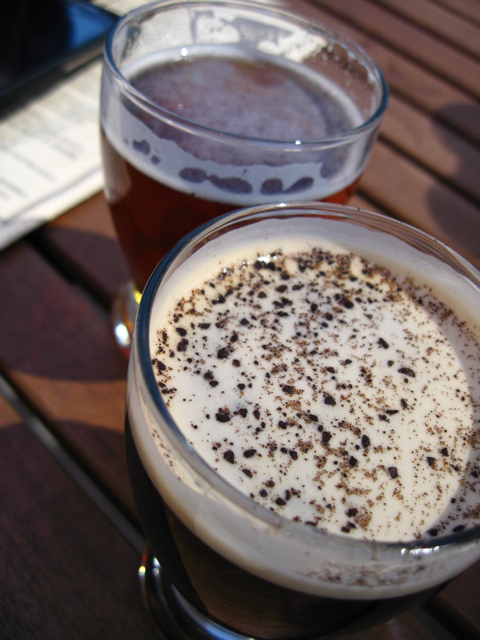 THERE we go! Ahhh, I LOVE the beautiful specks of coffee grounds on top! We both ordered our own full size: Blind Ambition for him, Ladyface IPA for me, and spent a good two hours relaxing out back, enjoying the view and the buzz.
A beautiful warm day filled with pancakes and beer. What could be better?