My pops has the week off from work, so we decided to live it up: family-style! We all headed down to the Channel Islands Harbor around noon, slathered in sunscreen and donned in hats, and jumped in some kayaks. Who needs to travel when you have the ocean at your front door?
Staycation > Vacation!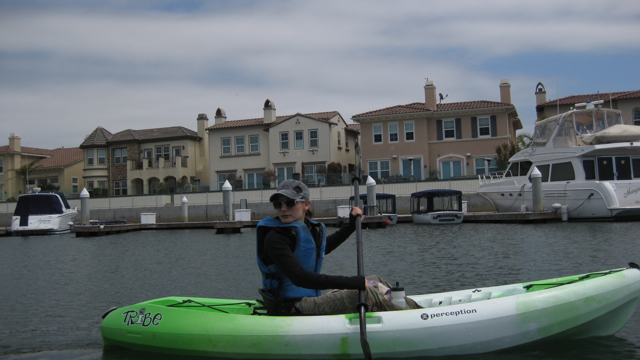 It was a BEAUTIFUL day out! It was partly cloudy for about half of our time on the water, and around 65 degrees.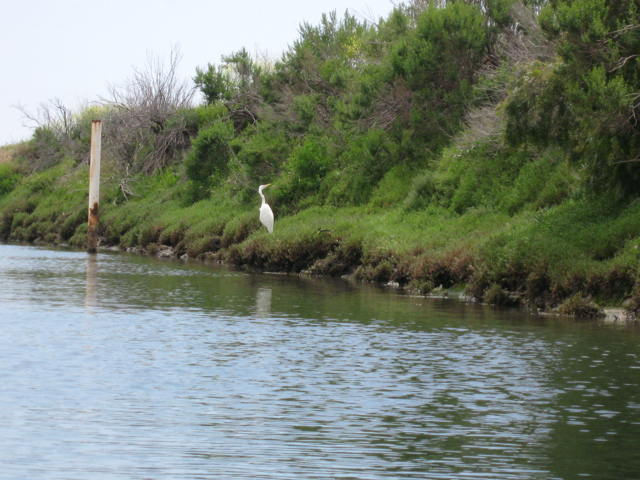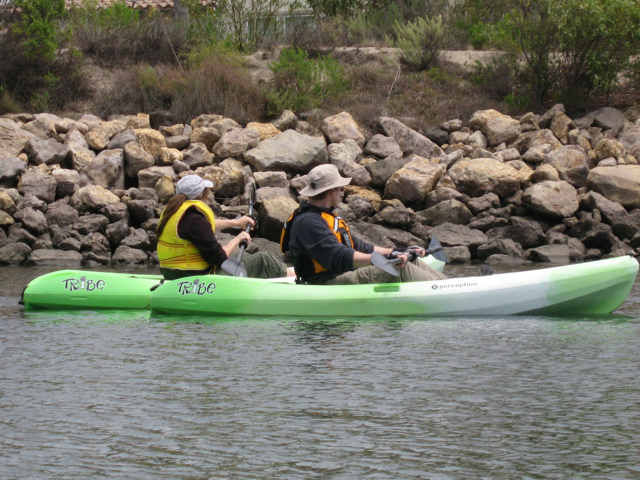 My WONDERFUL, GORGEOUS parental unit 🙂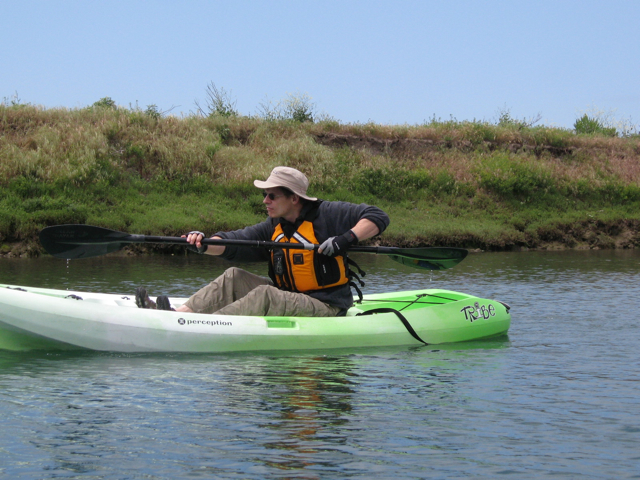 We spent about two hours on the water, acting like idiots (my dad and I)…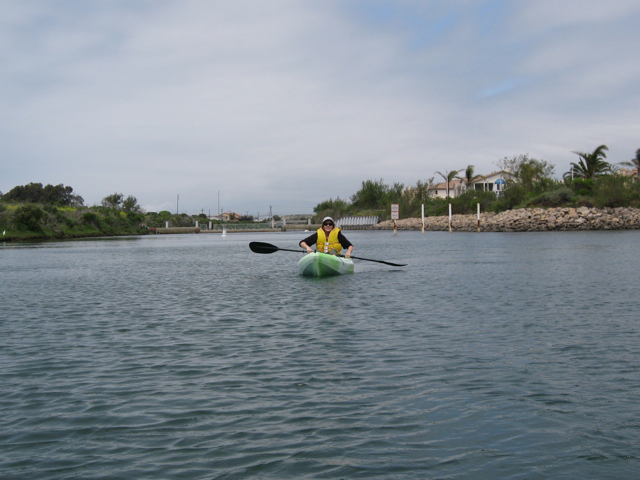 …while my mom rolled her eyes and kept her distance so as to not be associated with said idiots.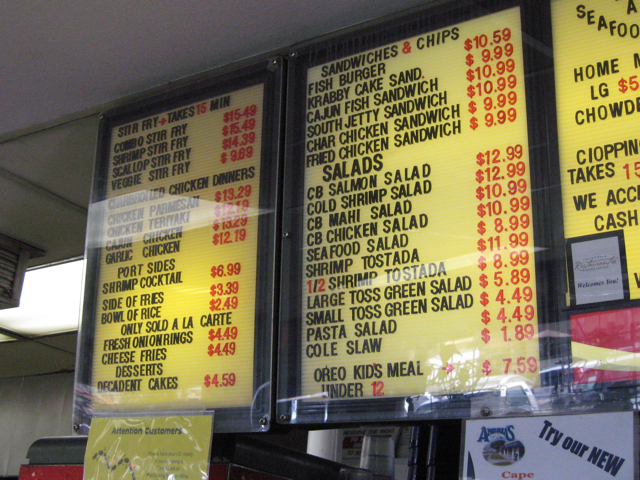 After two hours on the water, we were famished! We headed to our favorite place to replenish our caloric needs with as much grease as possible: Andria's!!!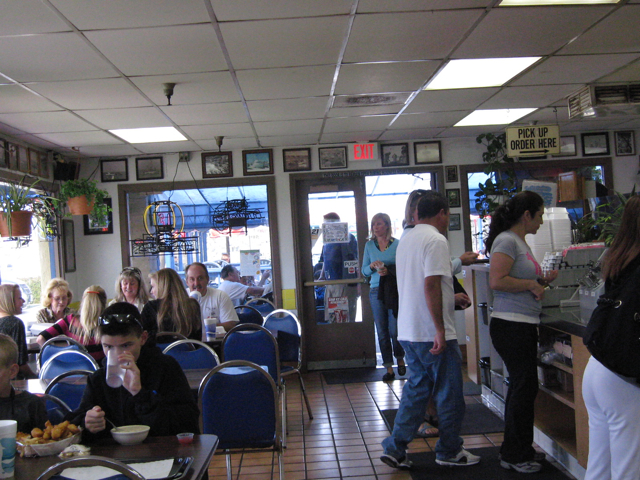 For the first time ever, there was NO LINE out the door! We actually got to wait in the INSIDE line before placing our order! It was around 2pm, so even though the place was still pretty packed, this is nothing compared to the regular lunch rush.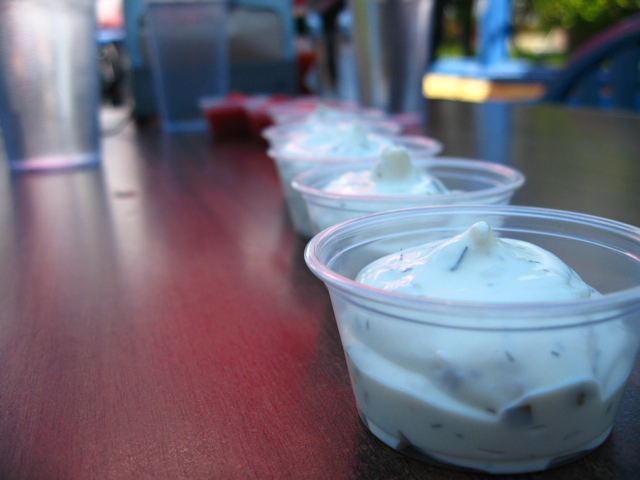 One of the most important things to do first at Andria's (after ordering) is to get an exorbitant amount of tartar sauce. If it doesn't make people cringe as you walk by with all the little containers, then it's not enough.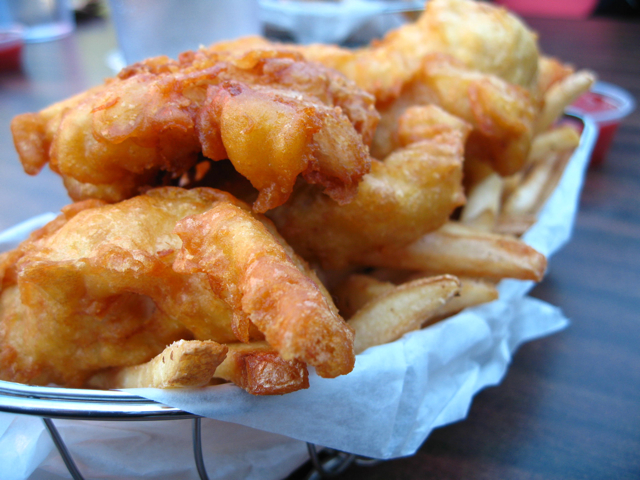 If this picture doesn't make you weep with joy, I don't know what's wrong with you.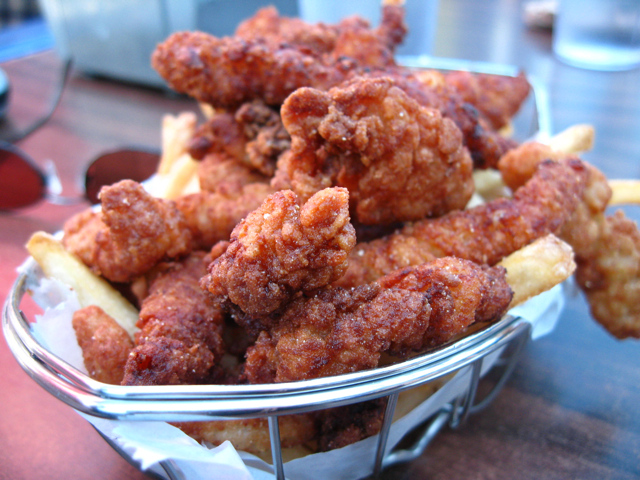 My parents got the fried clams while I stuck with my favorite – fried fish and chips. You really can't go wrong at Andria's. If it's covered in batter and tartar sauce, it's GOOD!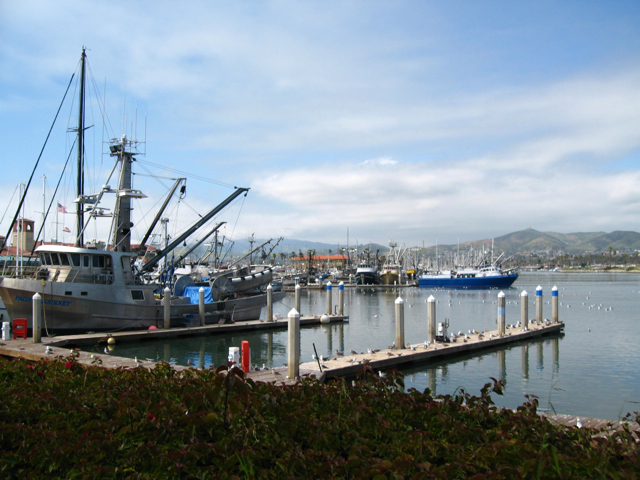 Once we were replenished and uncomfortably stuffed (the only way to be after a visit to Andria's), we walked around the harbor.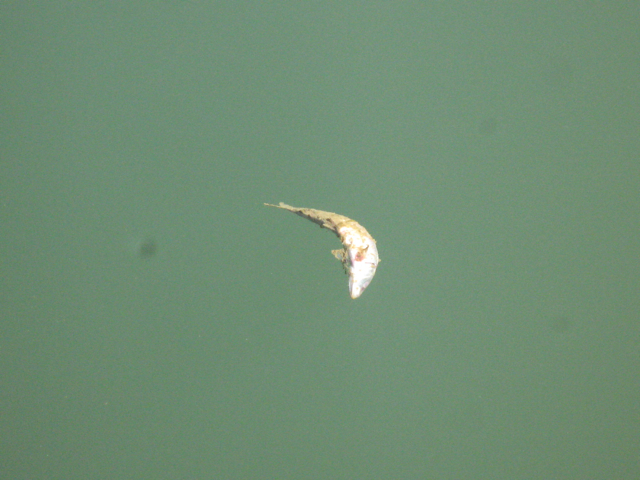 A few days ago, a HUGE school of sardines were chased into the harbor by sea lions and had no exit. They used up all the oxygen and perished. The city had to bring in a bunch of people to scoop up all them dead fishes and dump them somewhere else, but there were still hundreds floating on the surface, and on the sea floor.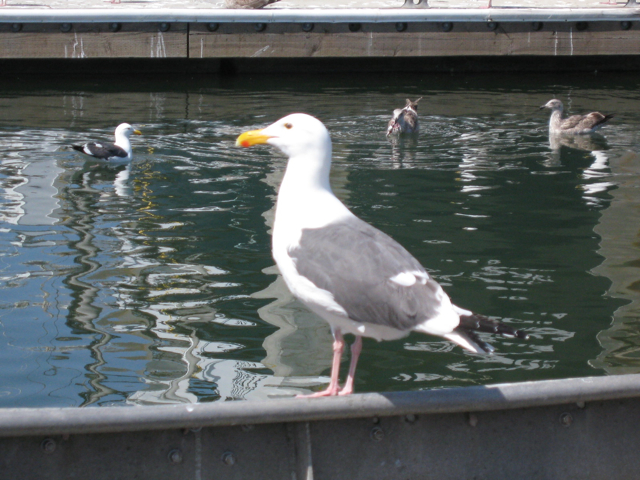 There were MANY a happy seagull!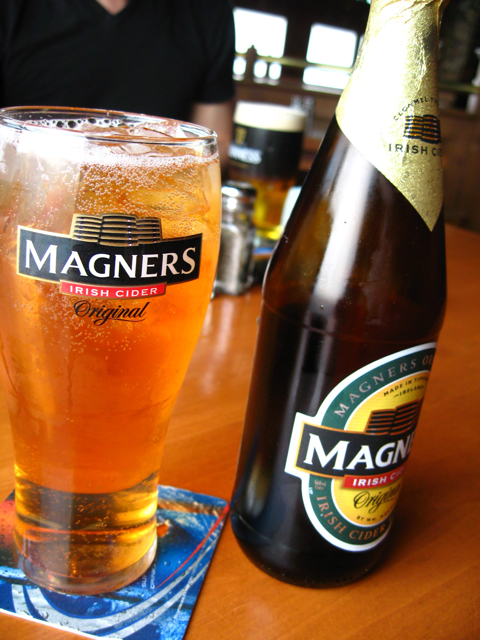 All that tragic death left us upset (kinda, not really), so we drove up to Main Street in Ventura and drowned our sorrows in beer and Magners (most definitely really) at the local Irish pub.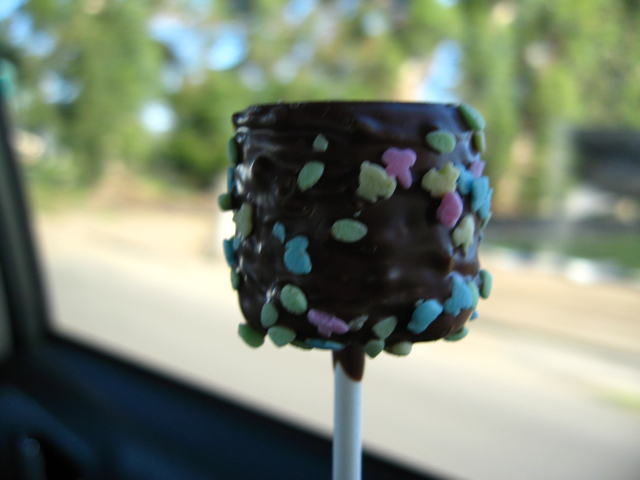 And of course since we were there, we HAD to stop by Trufflehounds to pick up some chocolate! Fried fish and Magners just wasn't enough replenishment.
Overall, it was a pretty tough day with all the paddling and gorging and weeping over delicious fried fish, then weeping more over the deceased sardines, but I'd call it a win! *insert winky face here*
Do you vacation or staycation?