We had our first snow of the season this morning!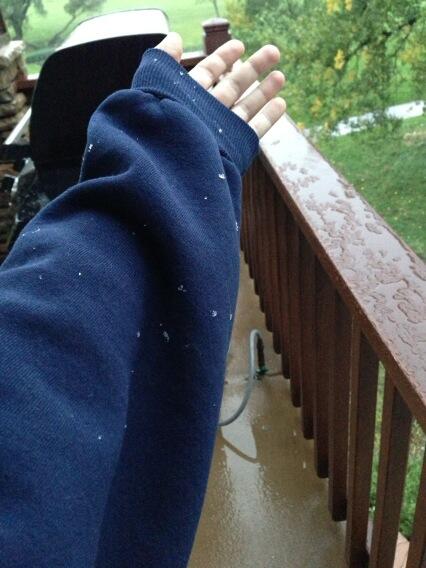 We only got a quick flurry that melted almost immediately up north, but I'll take what I can get!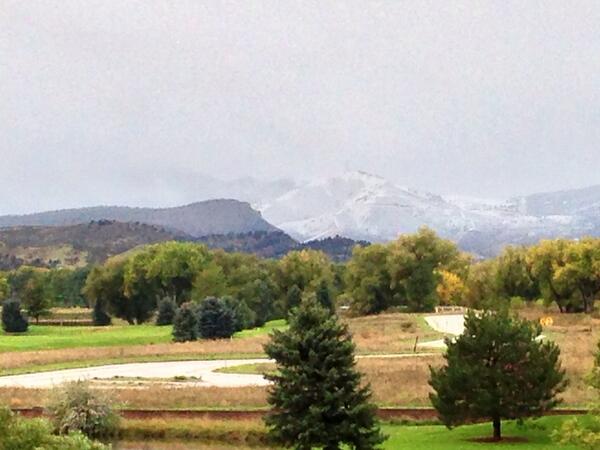 The mountains have a wonderfully chilly coating that we're hoping will stick around. Since the pup doesn't appreciate taking breaks from his daily walks due to weather, I threw on a hat and fuzzy gloves and braved the freezing air. Once we were back in the warm house in front of the fireplace, I started a crockpot split pea soup with ham shanks and then got to business on a recipe idea that's been dancing in my head since I saw the first bottle of pumpkin beer on the store shelf.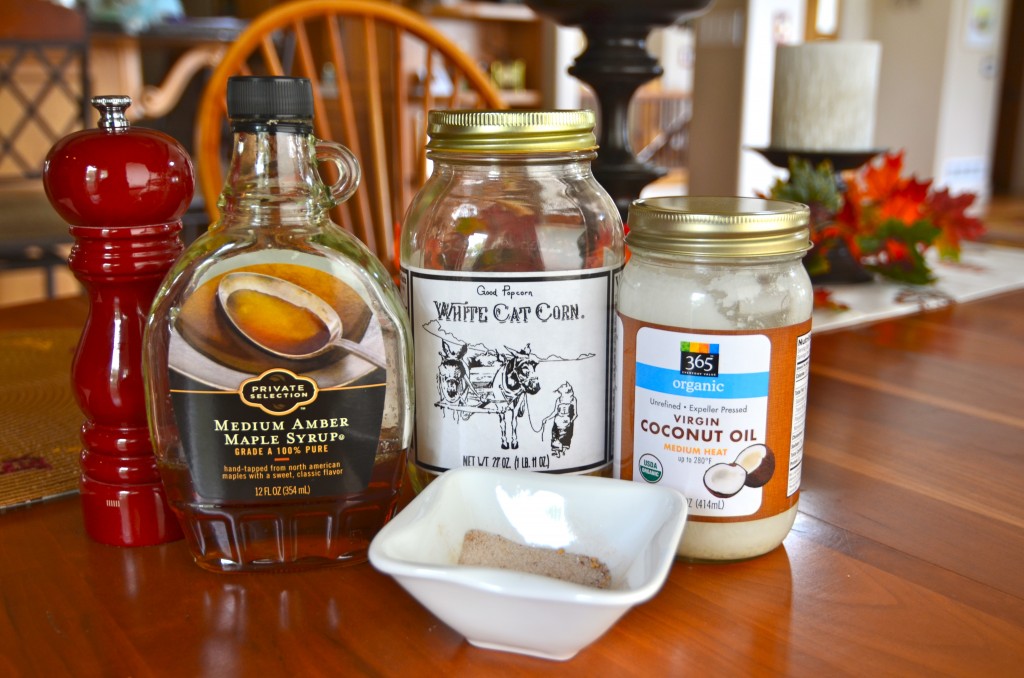 Pumpkin Spiced Maple Kettle Corn
Print recipe
| | |
| --- | --- |
| Serves | 2-3 |
| Prep time | 3 minutes |
| Cook time | 10 minutes |
| Total time | 13 minutes |
| Meal type | Snack |
Sweet and salty kettlecorn is kicked up a notch with pumpkin spice and pure maple syrup.
Ingredients
3 tablespoons unpopped popcorn kernels
1/2 teaspoon coconut butter
1 tablespoon pure maple syrup
1 teaspoon sugar
1 pinch pumpkin pie spice
1/4 teaspoon sea salt
Directions
Step 1
In a medium-sized pot, melt the coconut butter over medium-high heat on the stove.
Step 2
Pour in the popcorn kernels and place the lid on top, shaking constantly to coat kernels with oil and prevent burning.
Step 3
In a cup, combine the sugar, pumpkin pie spice and salt.
Step 4
Once the kernels have all popped, remove the pot from the heat, drizzle the maple syrup and sugar/spice/salt mix on top.
Step 5
Replace the lid and shake well to coat evenly.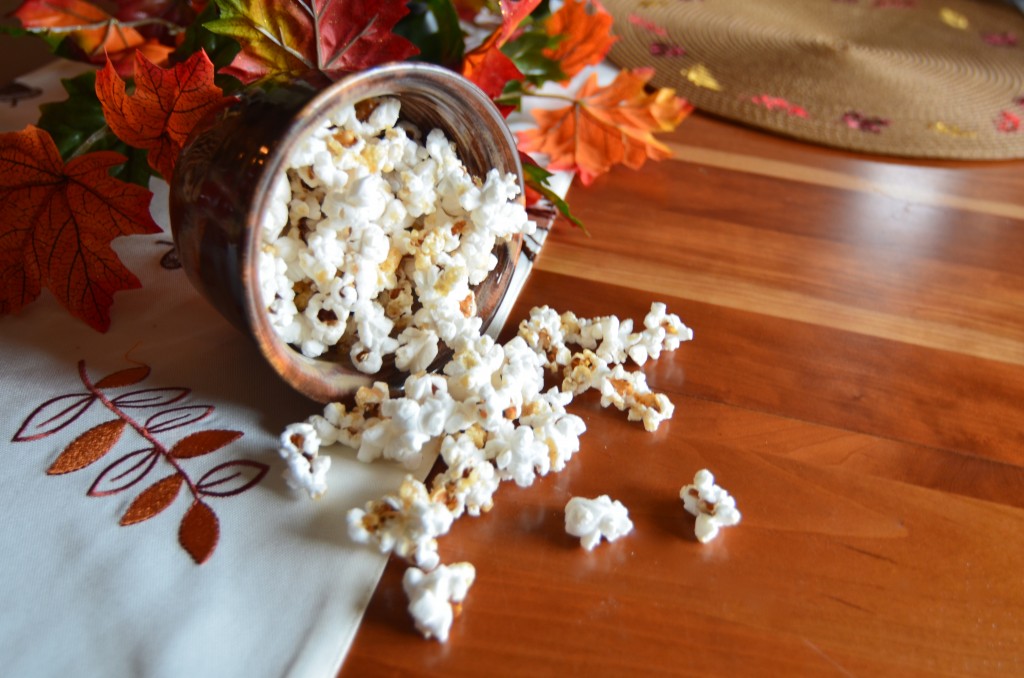 This popcorn is a perfect blend of salty and sweet, with a wonderful hint of warm spice. I'm off to enjoy the snowy view with a hot bowl of homemade soup. Happy Friday!