Today I took a road trip with my lovely parental unit up to Solvang – a ridiculously touristy Danish village that you must visit exactly once every seven years. Seven years ago, we visited. Today, we went back. It's now a tradition.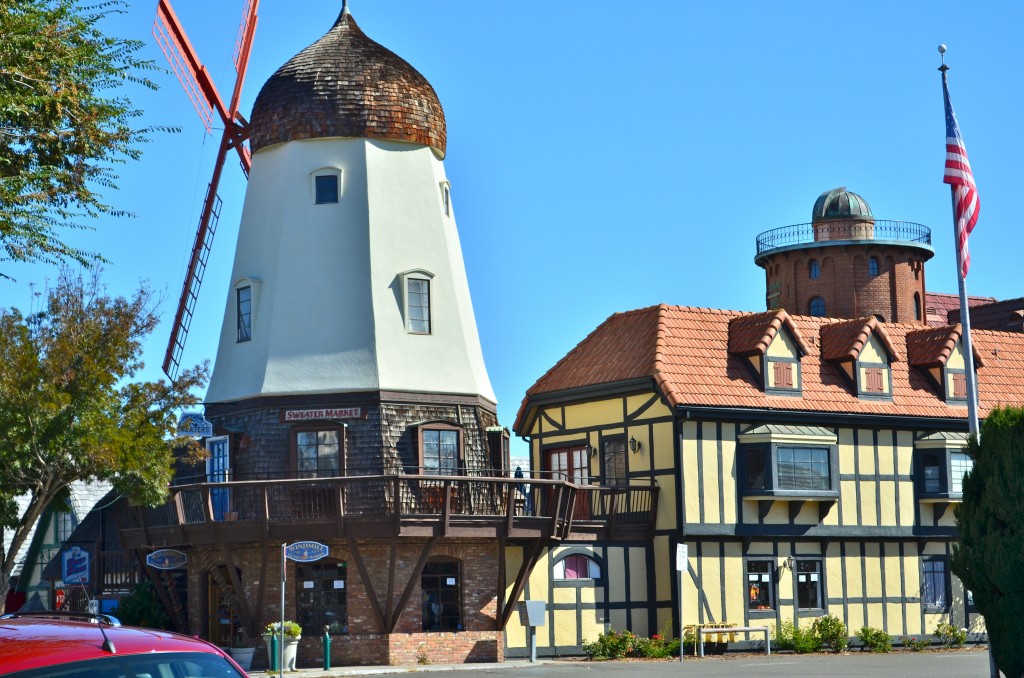 The entire day was spent playing with the manual settings on my camera and laughing like crazy with my mumsie and pops.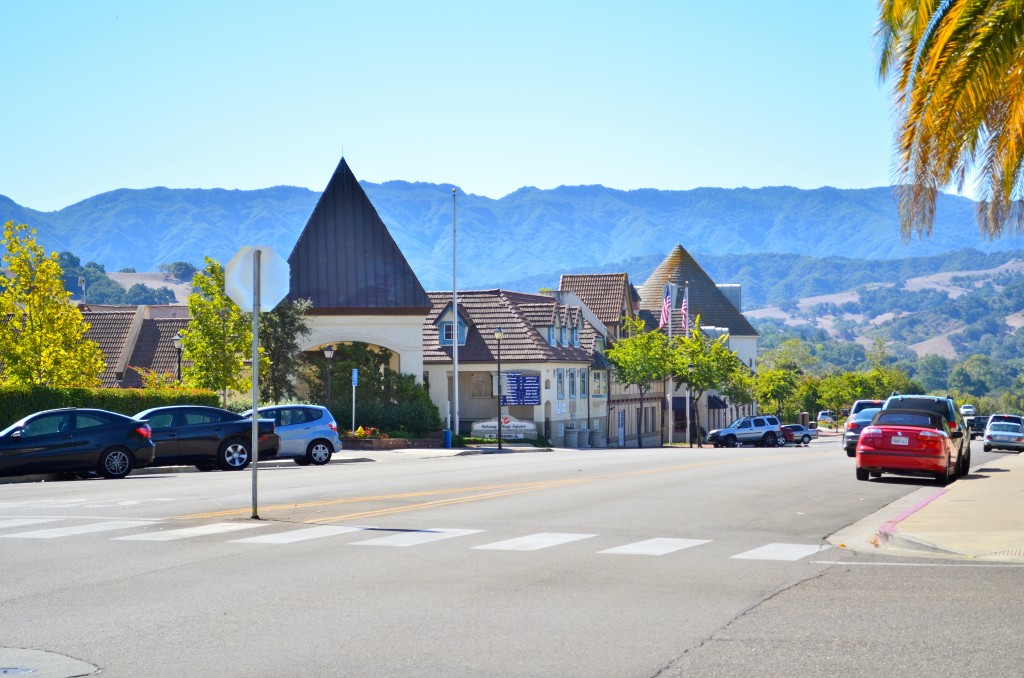 Only about half of the pictures I took were even usable.

We went into a book store that had an entire level devoted to first edition and limited release books. I'm a total nerd, so I loved looking through the dusty cabinets at the peeling covers.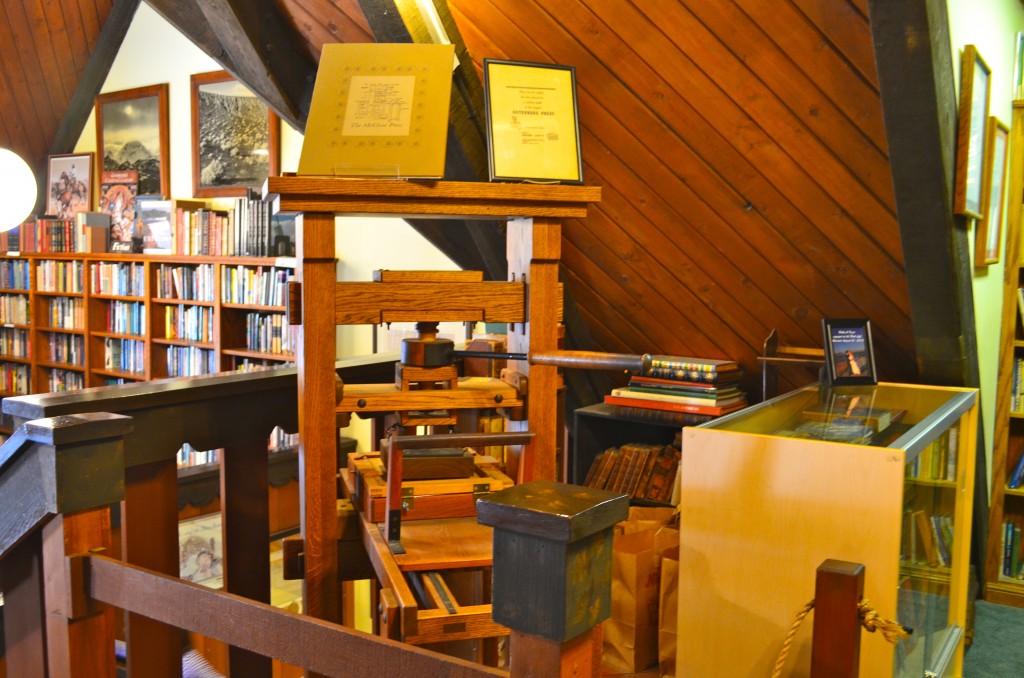 They also had an old printing press. Inner nerd happy-dance.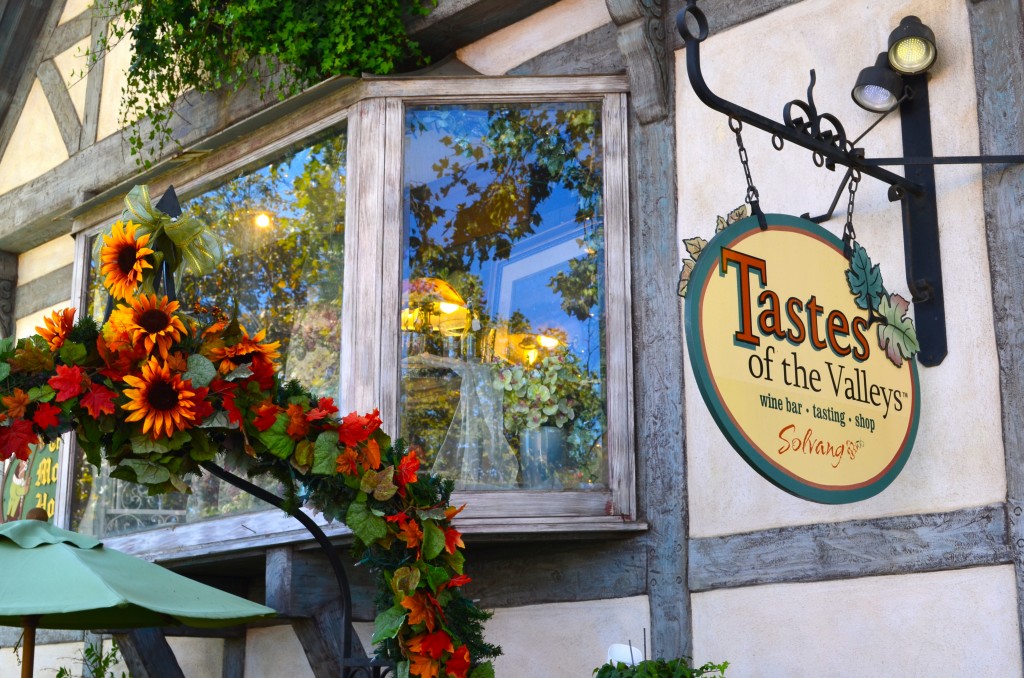 It was painfully warm out, so we ventured around, searching for a place for a nice icy glass of water.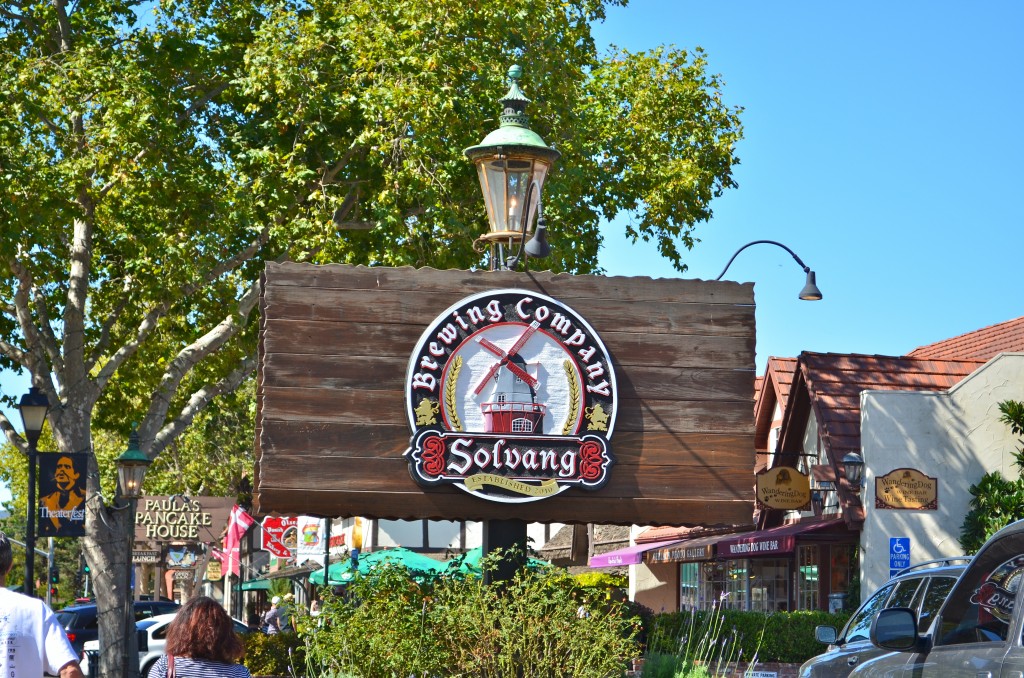 Oops. Found a brewery. Beer it is! Solvang Brewing Company.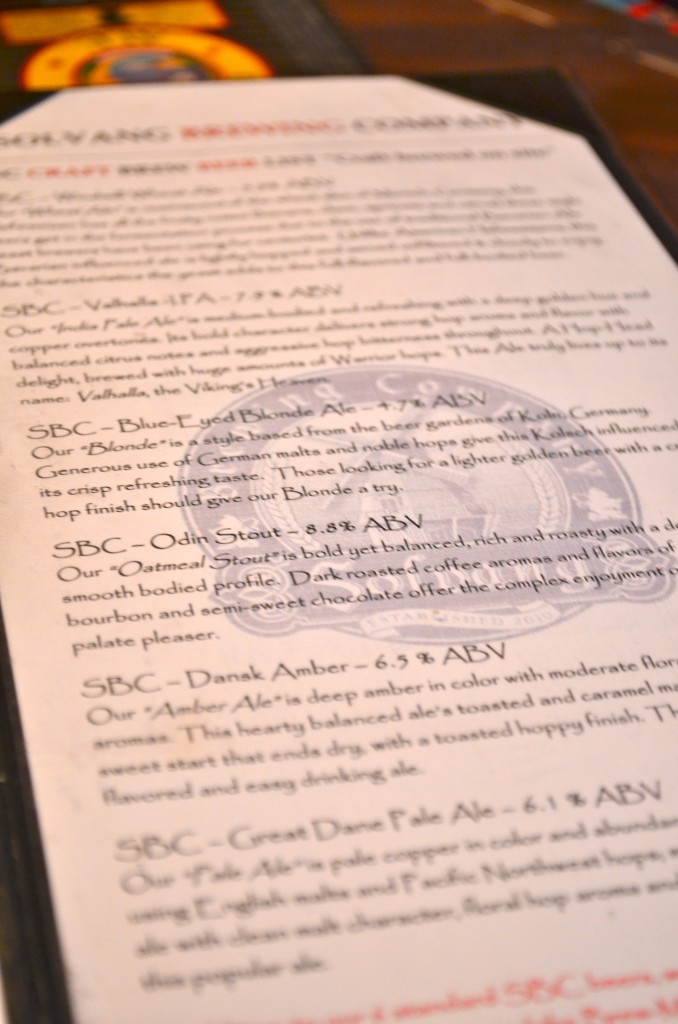 We split the sampler of seven of their beers.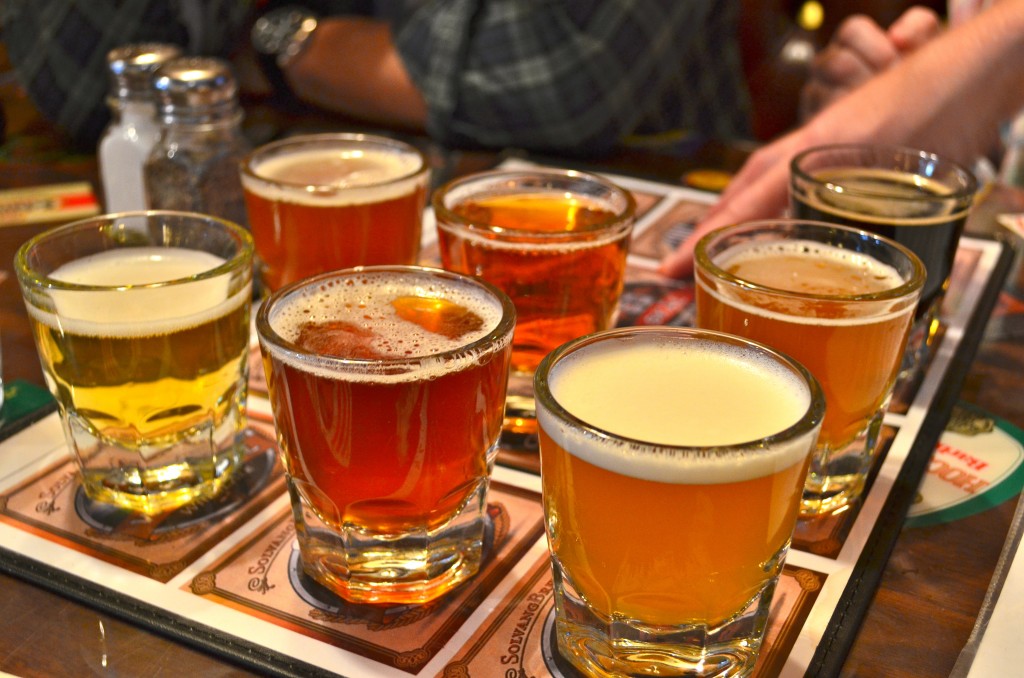 Before.

After. We weren't the biggest fans of this. The amber was solid and the kristall weiss was good, but generic. The dark lager was the most unique – major molasses aroma and flavor, but with a funky finish thanks to the lager yeast. Unique, but not quite my glass of beer… We left almost all of the IPA (apparently I'm not a fan of the musky Warrior hops, or something else that was extremely musky/earthy in this beer) and dark lager and headed back out to walk around town a little more.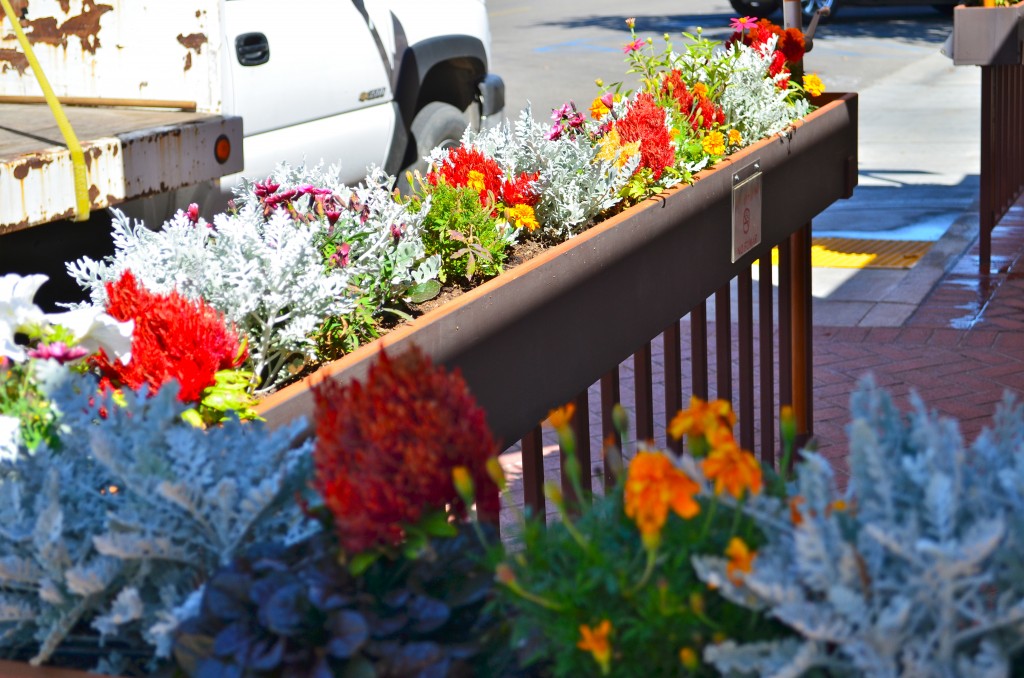 Not just flowers… MANUAL flowers!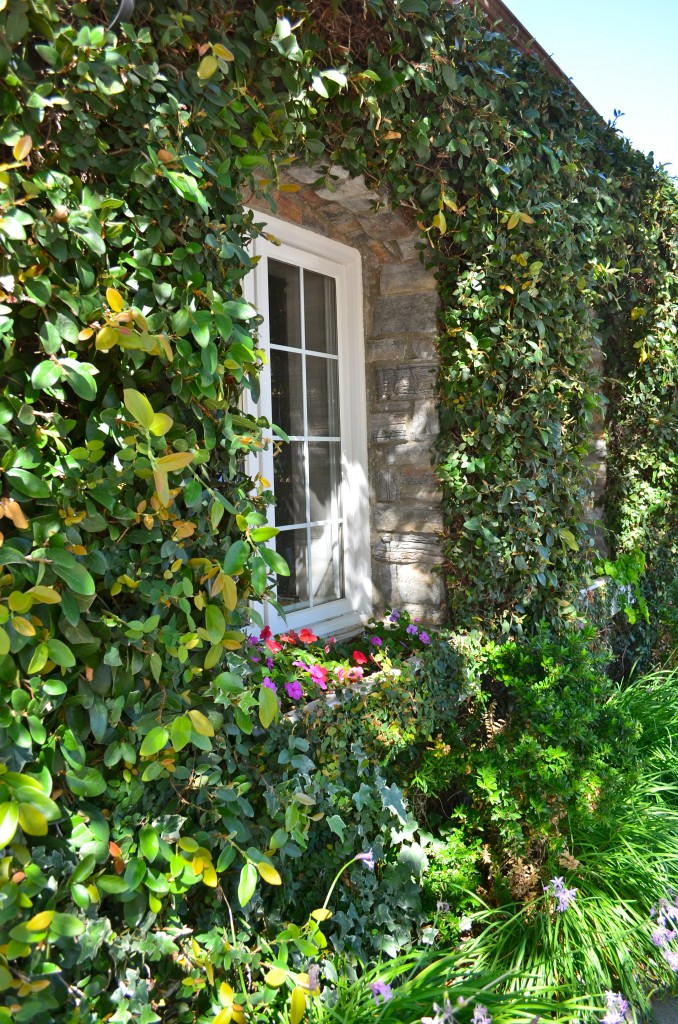 Not just a window… a MANUAL window! Okay, I'll stop now. Afterwards, we drove around the winding roads through Los Olivos and made our way down to Carpinteria. Island Brewing Company just started serving their seasonal Avocado Honey Ale. Once they start serving, it's gone almost immediately thanks to the Avocado Festival that overtakes the entirety of the town. For the past three years, I've never been able to even get a taste.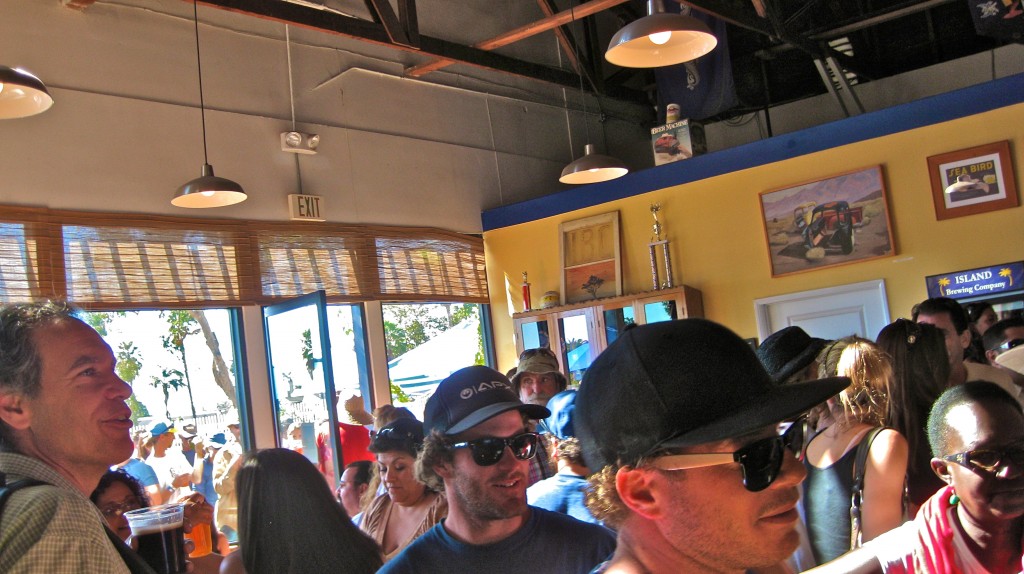 I have never seen Island Brewing so packed! I got a wristband at the door, slowly navigated my way through the crowd, bumping at least twenty people on the way, and asked if they had any Avocado Honey Ale left. The bartender poured me a taster and pointed me in the direction of the fridge. A man stood in front of the fridge, the door held open with his hip as he collected the last four bottles of the ale for the year. He turned, saw the imminent tears of desperation forming in my eyes, and held out a bottle of the liquid gold.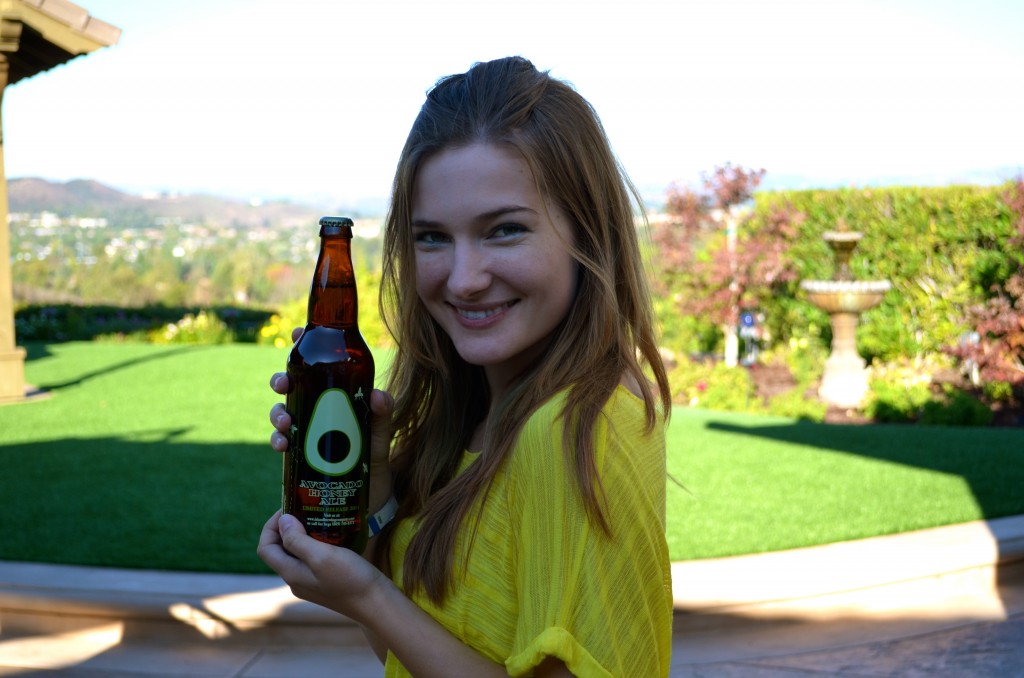 Yaaaaay! Three years of waiting and I finally got to taste! They add honey from beehives in the middle of avocado orchards to the boil to get this hyper-speed-selling beer.

I love any beer that has honey in the boil! Overall, I think this beer was a little over-hyped, but it's truly a delicious light brew! There's a floral honey aroma that billows off the soft head, followed by a smooth, clear sip with a hint of honey that lasts on the tongue for a few moments after you swallow. Bouncy carbonation and a light finish – the perfect end-of-summer beer. Summer, I'll miss you. Now bring on the spicy, malty and robust autumn beers!