It's time you all got to know me. The REAL me. Prepare yourselves.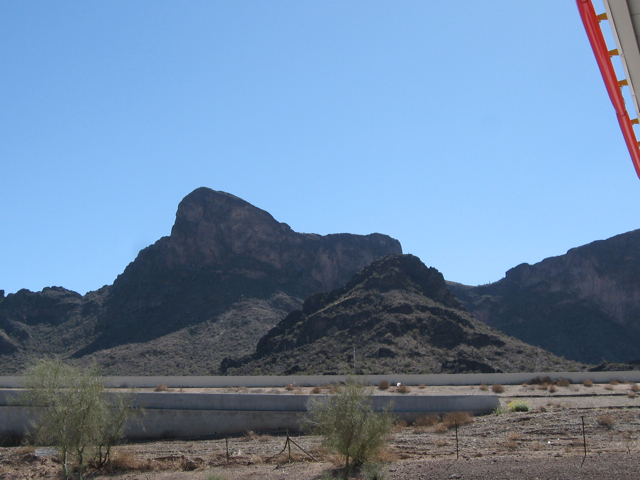 This is Mount Picacho. Don't know it? Neither did I.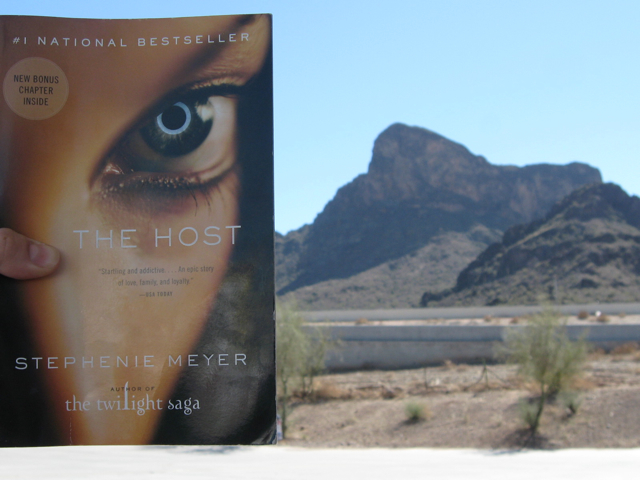 Until I read this book – The Host by Stephenie Meyer. Yes, that is the same woman who wrote the Twilight series.
This book is infinitely better. It's possibly my favorite book of all time as of now. It's definitely my favorite (and only) science fiction book I've ever read. I'm not ashamed.
There's a part in The Host where the main character goes to Mount Picacho, where her old family ranch is. I found Mount Picacho. The only ranch I found was an ostrich ranch. I don't believe they are the same…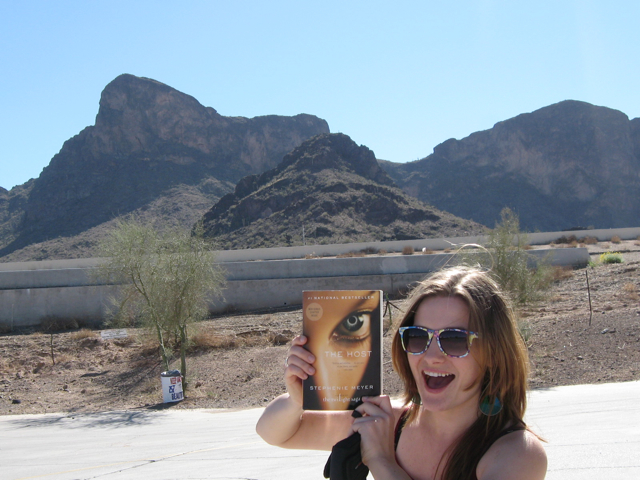 I was excited. I'm random like that. After a few rants about how amazing the book is, I convinced my artist to read it too. She's halfway through and absolutely adoring it. She's the one who insisted we pull over and take pictures.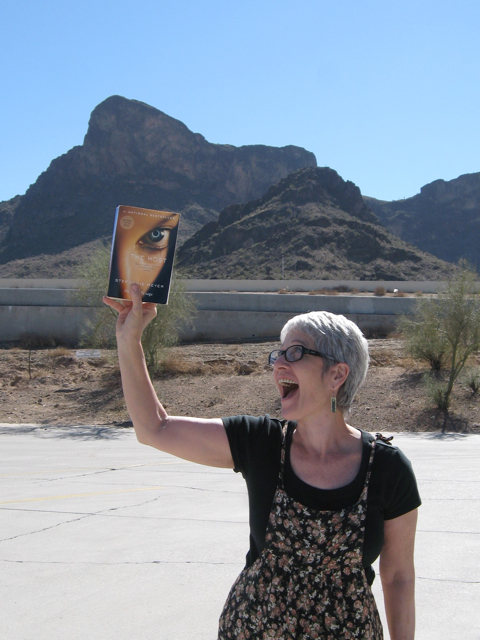 A woman after my own heart.
I'm a geek. I love Stephenie Meyer's book The Host. I also enjoy creepy ghost towns and small puppies. Nice to meet you.