I haven't given Custom Melt the full post it deserves yet – mainly because I end up devouring my sammich before I remember that I should be taking pictures. Last Sunday, they began serving breakfast. I was happy to be the first in line.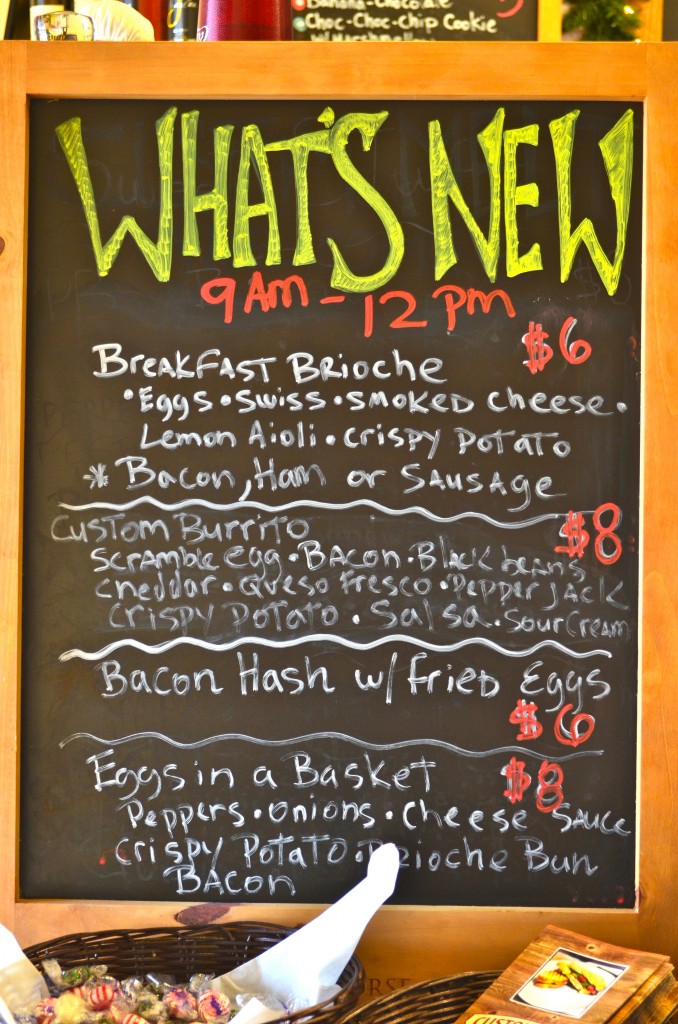 Beckers wantin' brekkers!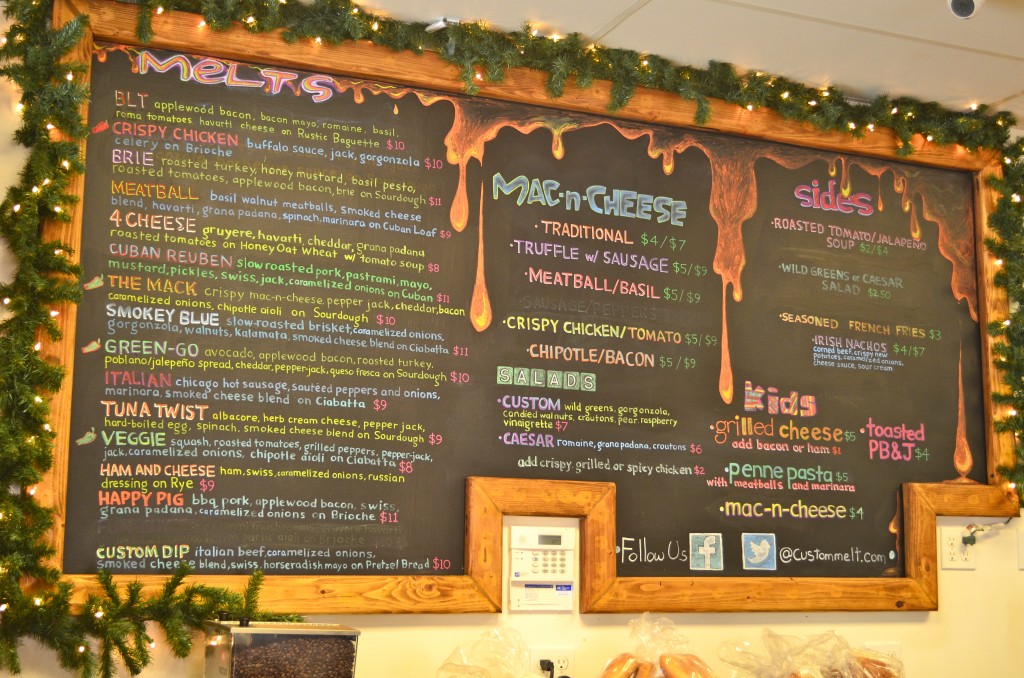 I'll admit that I was extremely tempted to get a Crispy Chicken sammich (my current go-to/obsession) but was talked out of it by my dining companion.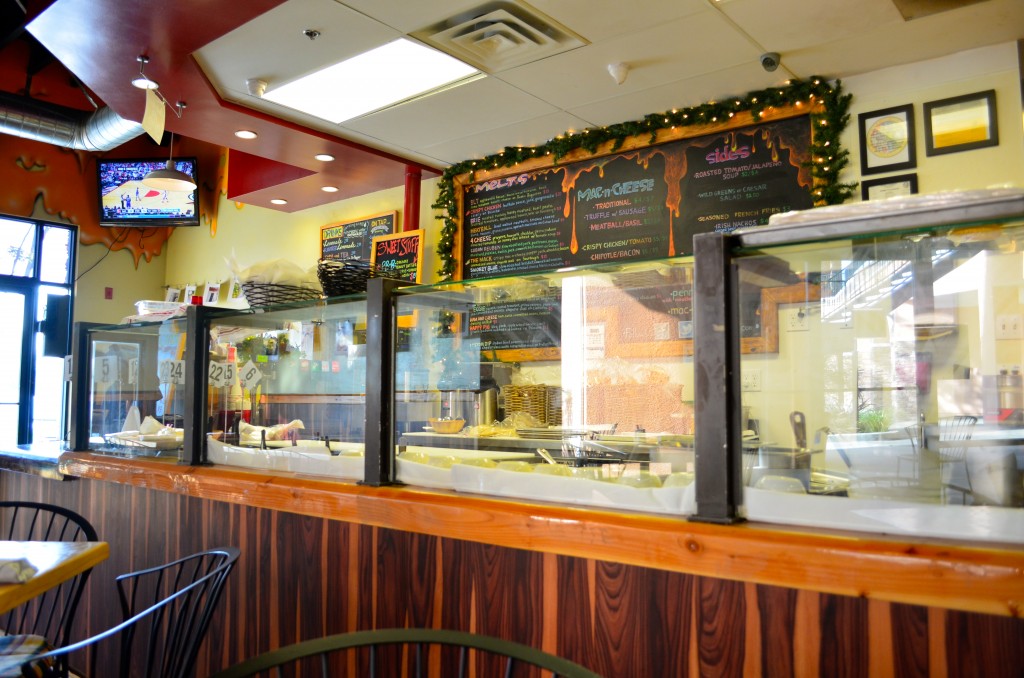 A view of the counter where the magic happens. And take my word, this place creates magic!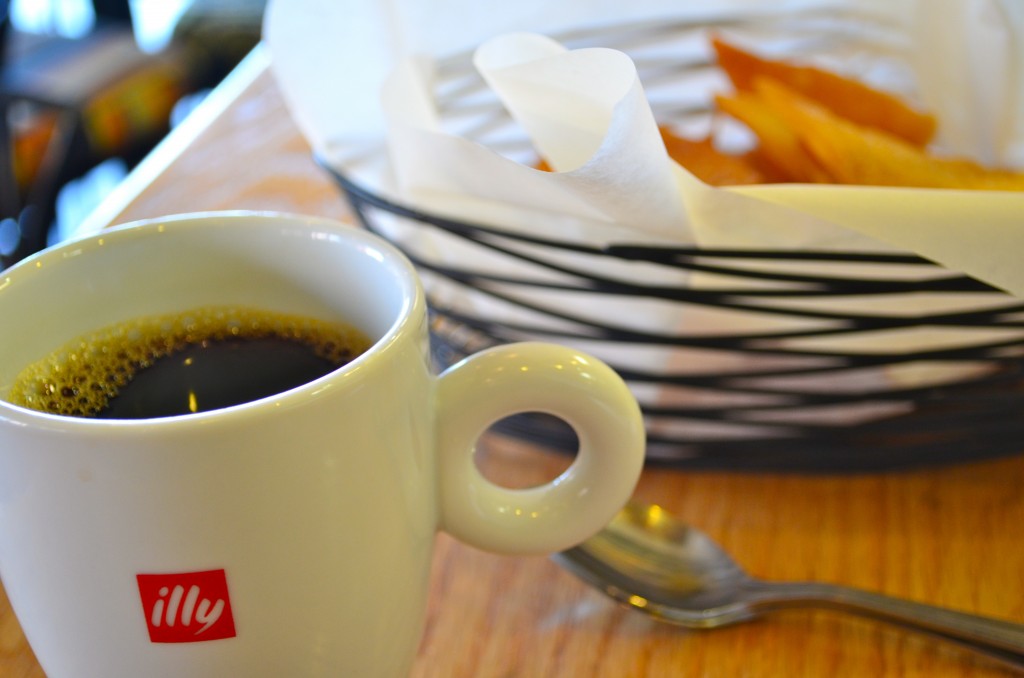 We started out with the necessities. Coffee…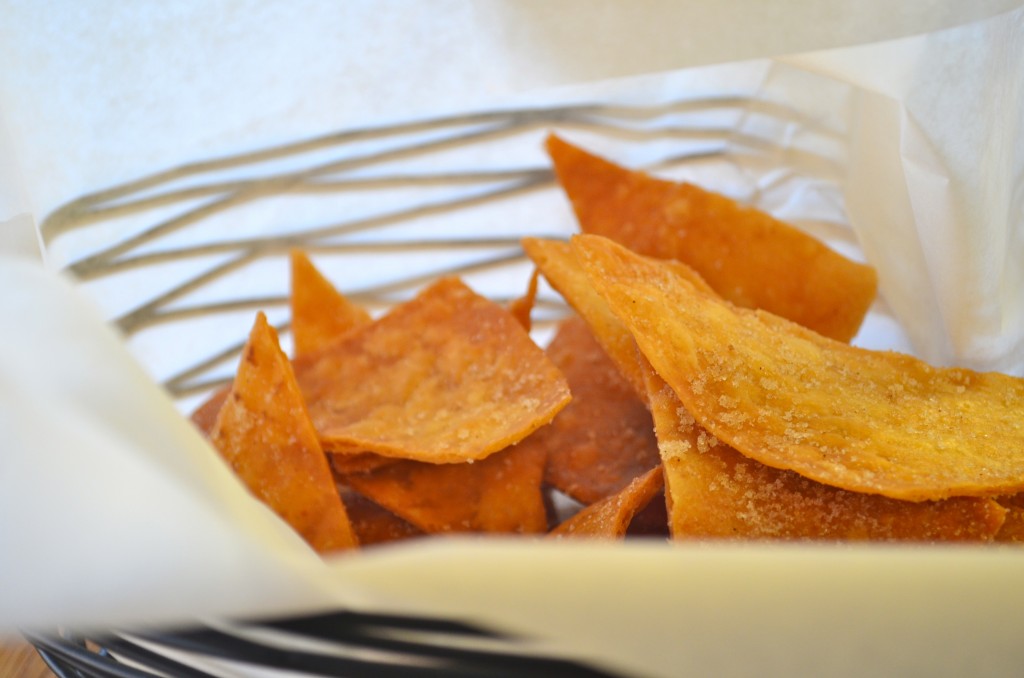 And breakfast chips! Delicate fried tortillas sprinkled with cinnamon sugar!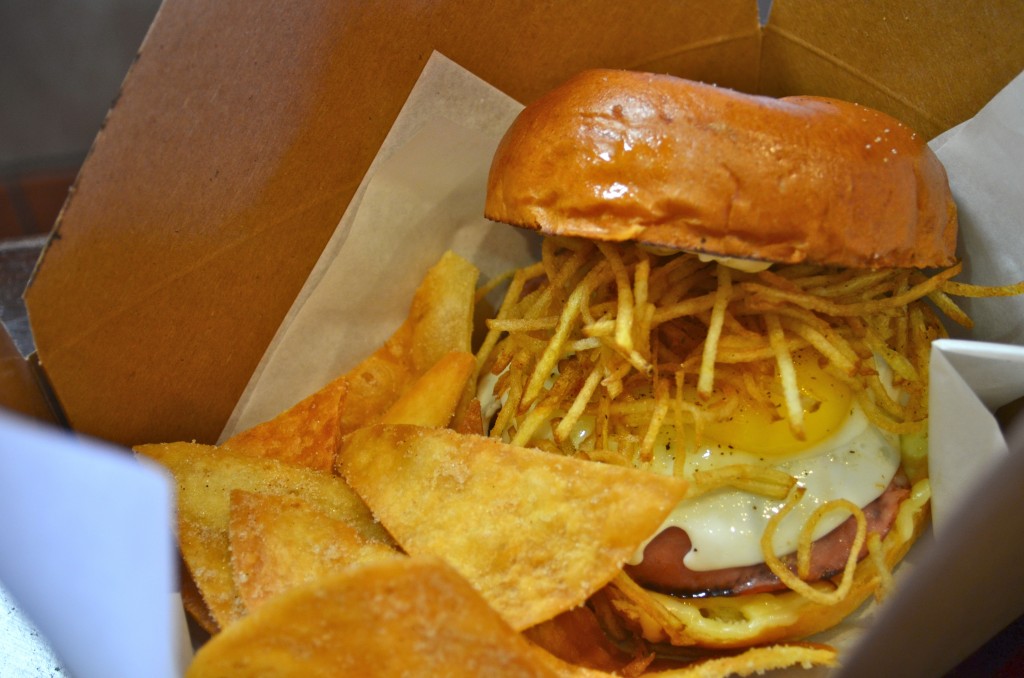 Commander Matt got the Breakfast Brioche. Choose ham, bacon or sausage? CHOOSE? No, I made him get all three.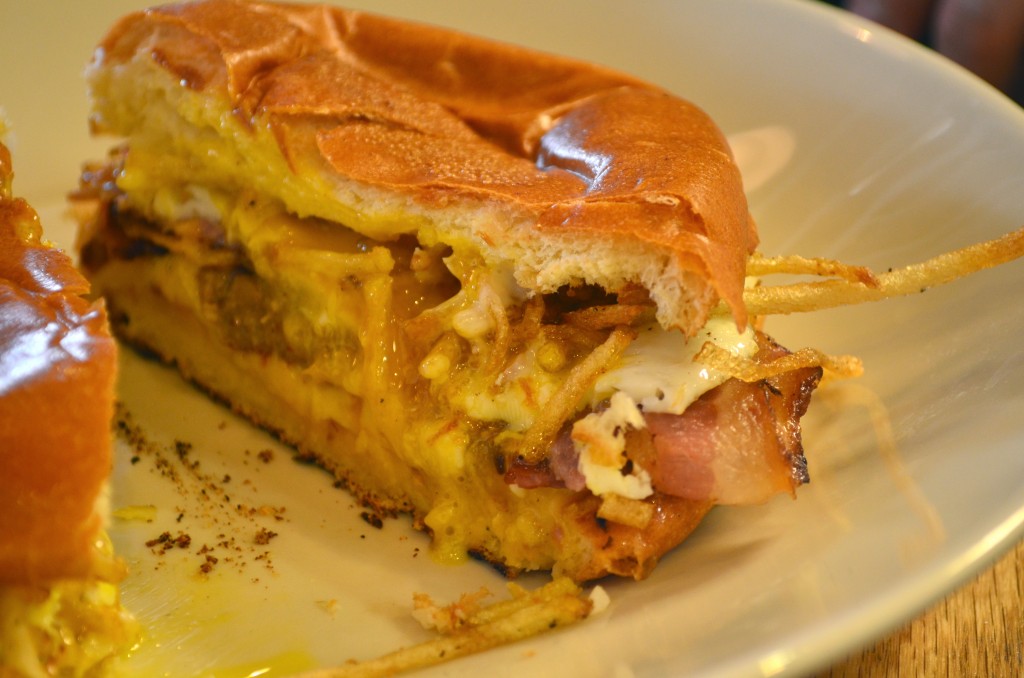 Instructions: Crush sammich with fist and slice in half. Not quite as pretty-looking but this is, without a doubt, the BEST breakfast sammich either of us has ever consumed. The lemon aioli adds a tangy, glorious twist to your not-so-traditional breafkast sammich, slicing through the rich cheeses and creamy egg yolk. More, please.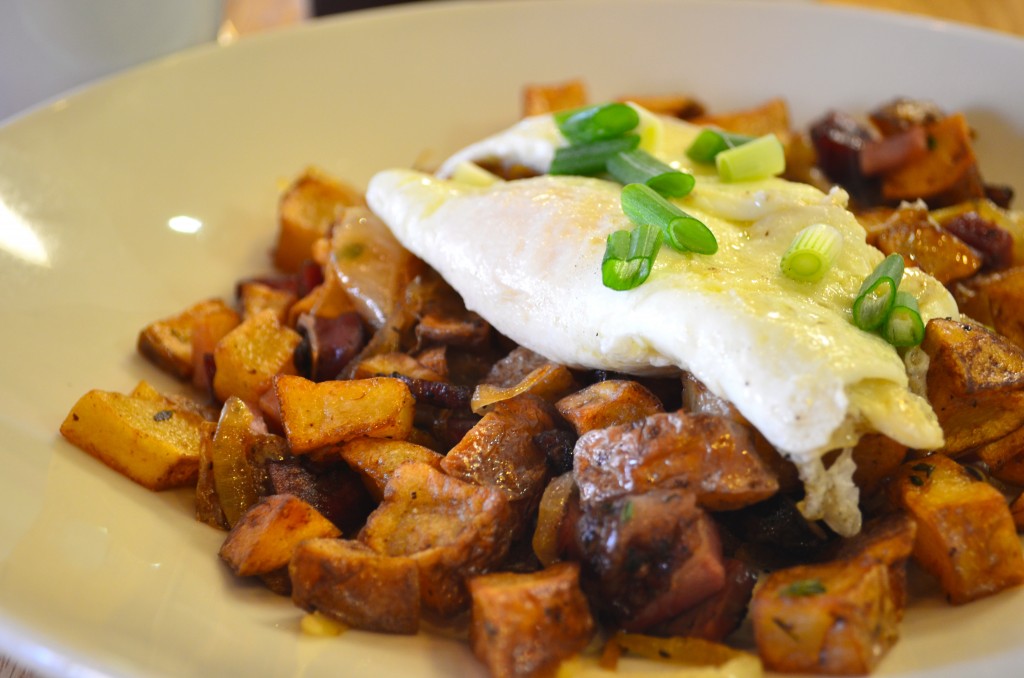 I went for one of my all-time favorite breakfast dishes and got the pastrami hash topped with two over-easy eggs. Perfectly seasoned soft potatoes laced with hints of pepper and studded with thick chunks of pastrami. Absolutely wonderful, but I'm still hooked on that freaking sammich. Dang, now I want another one…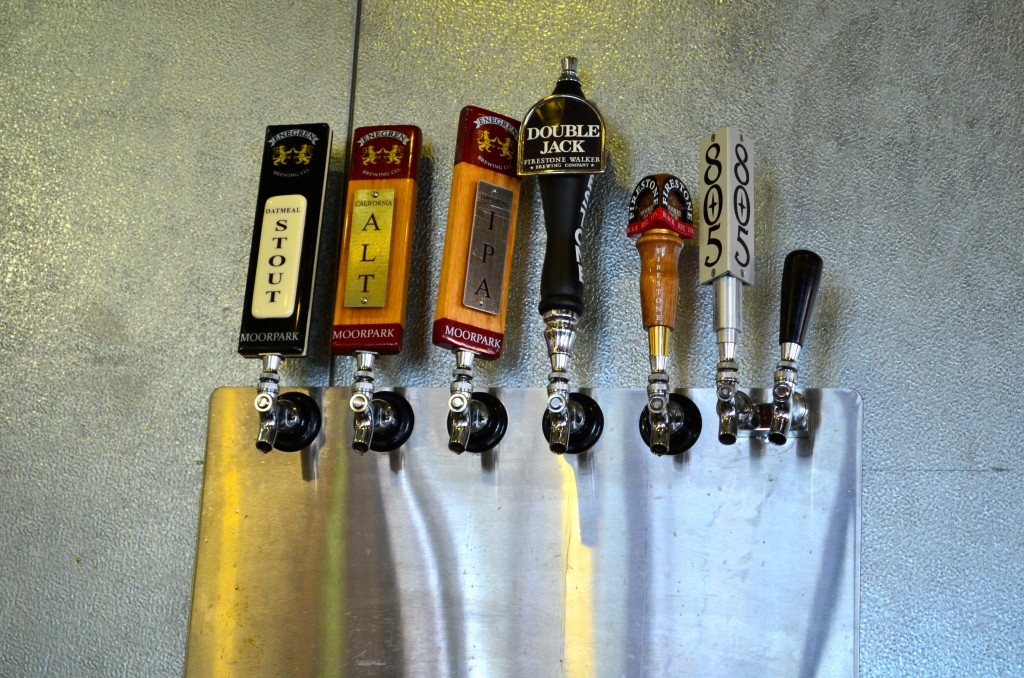 After breakfast, we realized that plain and simple coffee Just. Wouldn't. Do it.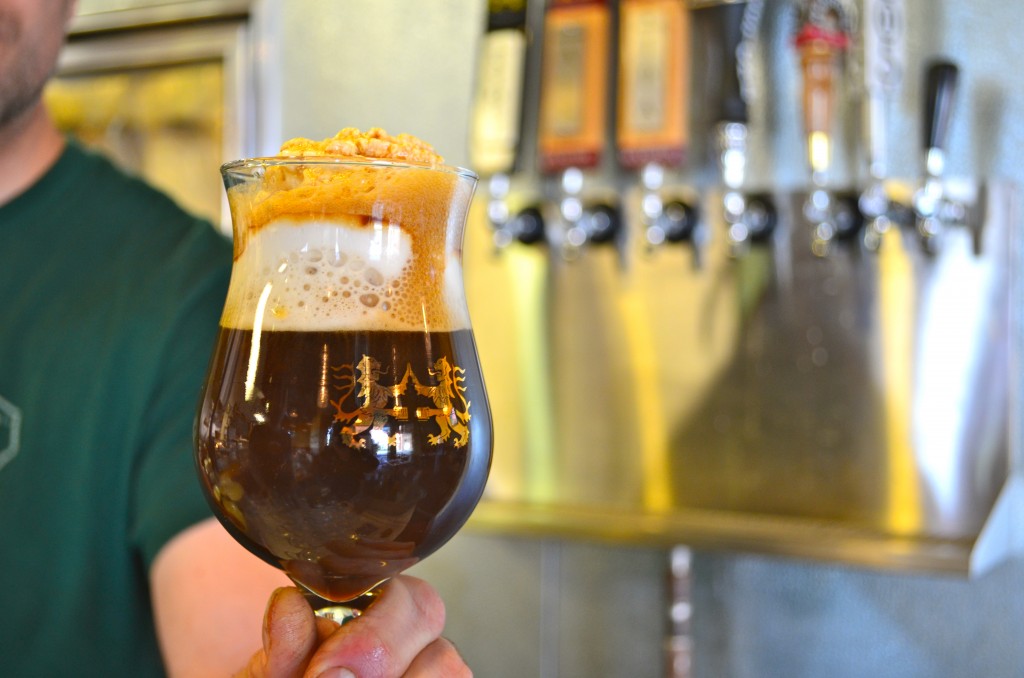 Oh yes. Coffee + Daniel Irons Oatmeal Stout + whipped cream + a little more Daniel Irons = THIS. Out of this world goodness! And it has oatmeal in it, so it's officially a breakfast beer!
WHEN you go into Custom Melt, ask for a Daniel Irons – Missoura Style. If Thomas and Phil give you a blank look, tell them you want the coffee/stout thing that Matt and Becki are obsessed with. That oughta do it.