Today was a BEAUTIFUL day! It started out with a hike the national park, in 68 degree weather.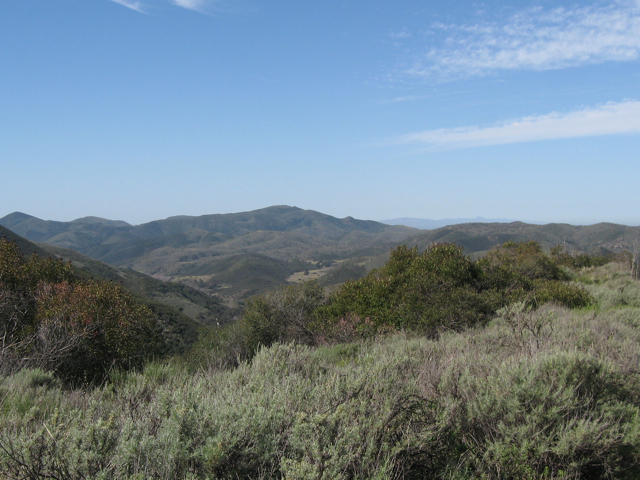 Followed the hike with half of an icy cold Green Monsta and a half serving of Kitchen Sink Salad. Half-back to the classics!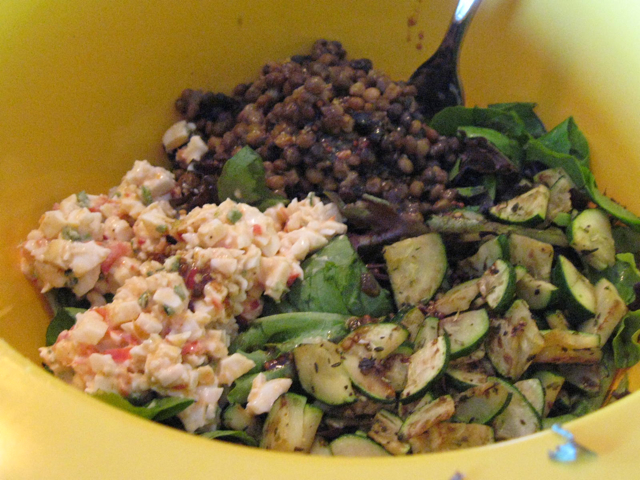 I'm practicing this newfangled concept of eating smaller portions and stopping when I'm satisfied. No idea how my roommate convinced me to go on this crazy journey, but I'm in for a ride!
Dinner was a beautiful mish-mash of different eating concepts. I made Angela's Cranberry, Apple and Almond Quinoa, but added in a stalk of chopped celery to the onion and carrot saute, cut the salt in half, and used raisins instead of cranberries. I tried this recipe a few weeks ago, force-fed it to my roommates (who first tried my terrible, mushy Lemony Quinoa and swore to never consume quinoa again) and created quinoa-lovers! They actually requested it to be on tonight's menu!
I also made Chicken with Pineapple Salsa from the Sonoma Diet Cookbook – one of my favorite cookbooks ever! The combination of the acidic, tart fresh pineapple with the smoky spice of chipotle peppers will knock your socks off!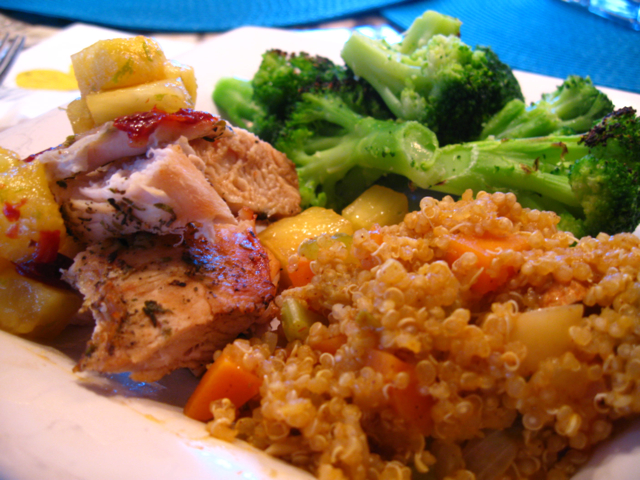 Roasted broccoli rounded out the meal, which we ate slowly, taking our time to chat and actually taste and enjoy the food! This concept is just so INNOVATIVE! Who woulda thunk? We even went so far as to use pretty placemats and tapered candles to make it feel like an event. Try this! It makes the meal so much more enjoyable!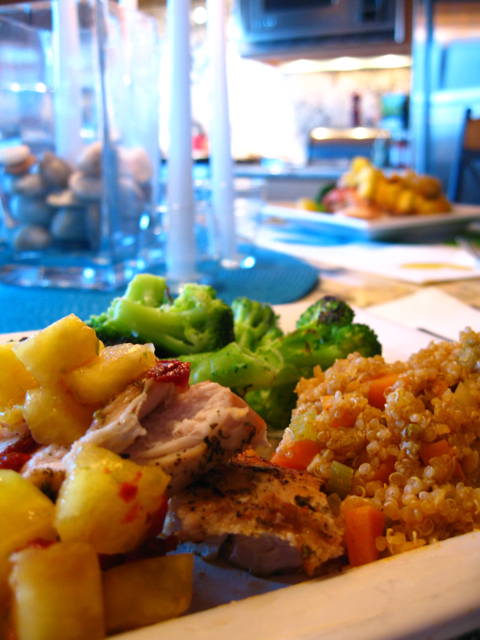 This may, in fact, be the best healthy meal I've had all year. Hooray for leftovers!!!